South Asia: Worst Economic Plunge, Informal Workers Hit Hardest
South Asia is set to plunge into its worst-ever recession as the devastating impacts of COVID-19 on the region's economies linger on, taking a disproportionate toll on informal workers and pushing millions of South Asians into extreme poverty, says the World Bank in its twice-a-year-regional update.
Released today, the latest South Asia Economic Focus Beaten or Broken? forecasts a sharper than expected economic slump across the region, with regional growth expected to contract by 7.7 percent in 2020, after topping 6 percent annually in the past five years. India's economy, the region's largest, is expected to contract by 9.6 percent in the fiscal year that started in March 2020. Regional growth is projected to rebound to 4.5 percent in 2021. Factoring in population growth, however, income-per-capita in the region will remain 6 percent below 2019 estimates, indicating that the expected rebound will not offset the lasting economic damage caused by the pandemic.
In previous recessions, falling investment and exports led the downturn. This time is different, as private consumption, traditionally the backbone of demand in South Asia and a core indicator of economic welfare, will decline by more than 10 percent, further spiking poverty rates. A decline in remittances is also expected to accelerate loss of livelihoods for the poorest in some countries.
"The collapse of South Asian economies during COVID-19 has been more brutal than anticipated, worst of all for small businesses and informal workers who suffer sudden job losses and vanishing wages," said Hartwig Schafer, World Bank Vice President for the South Asia Region. "Immediate relief has dulled the impacts of the pandemic, but governments need to address the deep-seated vulnerabilities of their informal sectors through smart policies, and allocate their scarce resources wisely."
Three-quarters of all workers in South Asia depend on informal employment, especially in hospitality, retail trade, and transport—sectors most affected by containment measures. The report warns that informal workers and firms have little room to cope with unexpected shocks of the magnitude of COVID-19. While the poor have faced rising food prices and suffered severely, the COVID-19 crisis has dealt a further blow to many informal workers in the middle of the income distribution who experienced sharp drops in earnings.
Few informal workers are covered by social insurance, have savings or access to finance. The report urges governments to design universal social protection as well as policies that support greater productivity, skills development, and human capital. In that effort, securing international and domestic financing will help governments fund crucial programs to speed up recovery. In the long-term, digital technologies can play an essential role in creating new opportunities for informal workers, making South Asia more competitive and better integrated into markets—if countries improve digital access and support workers to take advantage of online platforms.
"COVID-19 will profoundly transform South Asia for years to come and leave lasting scars in its economies. But there is a silver lining toward resilient recovery: the pandemic could spur innovations that improve South Asia's future participation in global value chains, as its comparative advantage in tech services and niche tourism will likely be in higher demand as the global economy becomes more digital," said Hans Timmer, World Bank Chief Economist for the South Asia Region.
Case Study on Data Markets in India and Japan Show What Is Possible
The World Economic Forum's Data for Common Purpose Initiative (DCPI) completed the first stage of two case studies demonstrating how data marketplaces can be leveraged to tackle broad sets of social outcomes, such as helping farmers in India.
"Many platforms currently do not offer true data portability, which limits the possibility of combining data across them for multiple purposes. With data marketplaces emerging, it offers the opportunity to accelerate the responsible exchange and use of data that can solve critical challenges and fuel innovation for society. These case studies within the DCPI offer real-life examples of how data marketplaces can help to solve some of the world's critical problems," said Nadia Hewett, Project Lead, Data for Common Purpose Initiativeand Blockchain Technology, World Economic Forum.
The DCPI is an initiative that seeks ways to exchange data assets for the common good while protecting individual parties' rights and mitigating risks.
The case study projects, conducted over the past year, highlight how data ecosystems could promote transitions to a data-driven economy. The case studies are part of a community of more than 50 global partners in 20 countries, including seven governments, that focus on exploring data governance models.
Insights from each case study include:
Case Study Results – India's Agricultural Data Exchange
As a data-rich country with access to high-quality, reliable data, India was a prime candidate for the case study. For a data exchange to be effective, sector-specific models and use cases need to be designed and developed.
This case study focused on data exchanges in the agricultural sector to provide value to farmers at scale. It is in the process of developing a streamlined, scalable and sustainable digital agricultural ecosystem and is looking at ways to promote the availability of datasets in a usable format and accelerate innovation. For example, organizations usually record their yields and profits in different formats, making data portability difficult even when datasets may be available. Availability and accessibility of critical datasets can improve access to institutional credit for farmers and provide accurate predictions about weather and commodity prices, resulting in better coordination and planning.
This case study was driven by the World Economic Forum's Centre for the Fourth Industrial Revolution India (C4IR India) in collaboration with the State Government of Telangana in India, with a multistakeholder community from the public and private sector and the National Institution for Transforming India (NITI) Aayog.
A related report outlines their recommendations regarding the necessary components for functional data exchange architecture, governance frameworks and incentivization mechanisms.
"Telangana recognizes that agriculture is a priority sector for the state and to improve the livelihood of our farmers. We believe this initiative will allow the democratization of datasets and thus accelerate innovation in critical sectors," said Jayesh Ranjan, Principal Secretary of the ITE&C and I&C Department, Government of Telangana.
Case Study Results – Japan's National Data Strategy
Japan's case study programme explored data exchange deployment. It drew parallels with the ecosystem of a stock exchange and looked at a model that operates a data marketplace irrespective of who initiates the exchange platform. The briefing paper discusses the roles and responsibilities of Data Marketplace Service Providers (DMSPs) in addressing the challenges inherent in data marketplaces that connect large numbers of unrelated buyers and sellers. As decision-makers develop data marketplace solutions specific to their unique cultural nuances and needs, it provides insights into key governance issues to get right and do so with global interoperability and adaptability in mind.
This case study was a project of the Forum's Centre for the Fourth Industrial Revolution Japan (C4IR Japan), co-founded by the Forum, the Japanese government and the private sector. Findings from the case study informed the government's recently announced National Data Strategy (NDS). The NDS cited the DCPI and the concept of data marketplaces. Officials involved in the NDS have expressed support for proof-of-concept initiatives to validate the function of data marketplaces predicated on a fair, neutral and trusted third party to ensure active data exchanges and the creation of dynamic markets.
"Data marketplaces can help society use data securely and efficiently, build trust and promote the common good. The Japanese government hopes that the Forum's efforts will contribute to the promotion of data marketplaces," said Mitsuo Tanabe, Counsellor, the National Strategy Office of ICT, Cabinet Secretariat, Government of Japan.
Start of a multi-year initiative
These projects, including the report released earlier this year – Data-Driven Economies: Foundations for our Common Future – lay the foundation for a multi-year initiative from the DCPI. This initiative is intended to demonstrate new economic models that embed data-sharing tools (such as data exchanges) while articulating parameters for data's responsible, fair and ethical use.
In the months ahead, the DCPI will continue to pilot ethical data exchanges rooted in responsible data sharing and privacy policies with an eye to global and forward-looking interoperability and applicability. These efforts will leverage the Forum's singular global network of public and private partners.
Other communities within the Fourth Industrial Revolution Network will also contribute to these efforts. Later this year, for instance, C4IR Colombia will share results from its case study projects and governance frameworks piloted as part of the "Valle de Software" plan of the city of Medellín. The plan will utilize, among others, a super App that aims to digitize public services to citizens and by, turning data into a strategic asset, will help solve challenges such as infrastructure, mobility and energy.
"Through collaboration across borders – and models for data sharing that are rooted in a responsible and ethical framework – we can ensure that everyone benefits from the changes brought about by Fourth Industrial Revolution technologies," said Sheila Warren, Deputy Head of the C4IR, World Economic Forum.
India's Opportunity to Become a Global Manufacturing Hub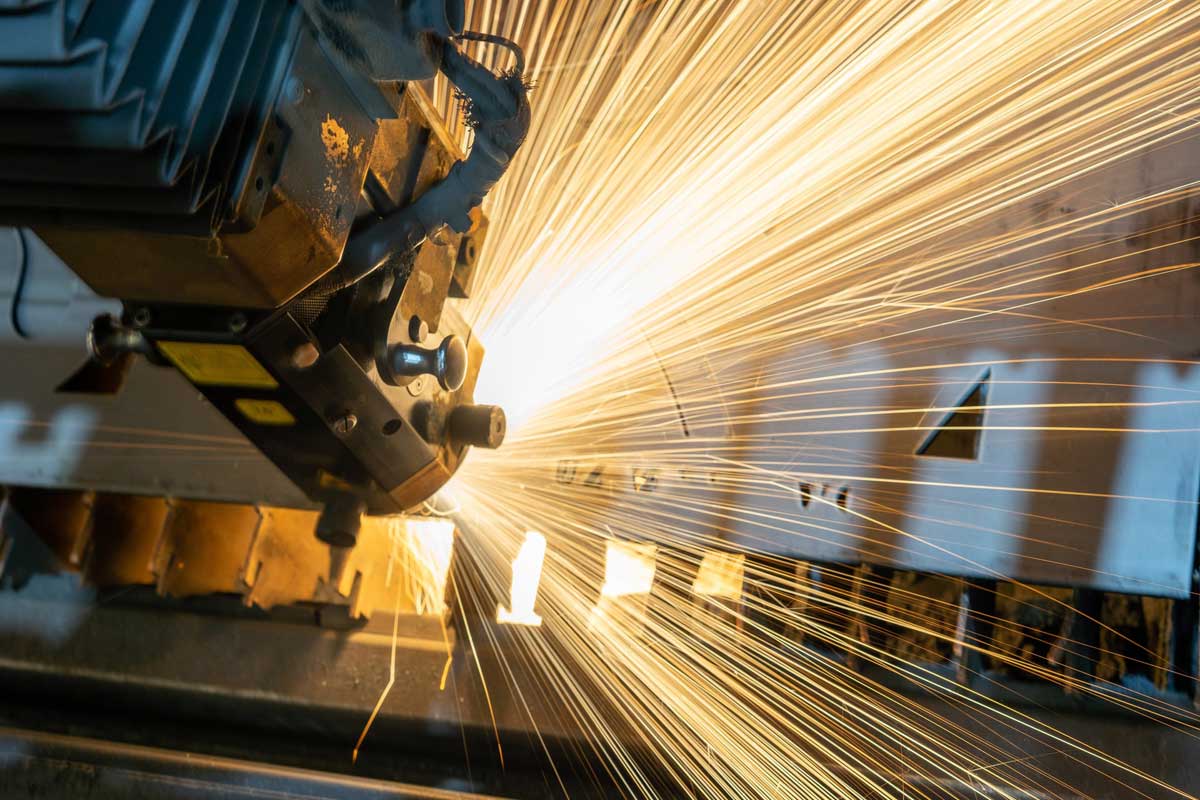 Beyond the unprecedented health impact, the COVID‑19 pandemic has been catastrophic for the global economy and businesses and is disrupting manufacturing and Global Value Chains (GVCs), disturbing different stages of the production in different locations around the world. Furthermore, the pandemic has accelerated the already ongoing fundamental shifts in GVCs, driven by the aggregation of three megatrends: emerging technologies; the environmental sustainability imperative; and the reconfiguration of globalization.
In this fast-evolving context, as global companies adapt their manufacturing and supply chain strategies to build resilience, India has a unique opportunity to become a global manufacturing hub. It has three primary assets to capitalize on this unique opportunity: the potential for significant domestic demand, the Indian Government's drive to encourage manufacturing, and with a distinct demographic edge, including considerable proportion of young workforce.
These factors will position India well for a larger role in GVCs. A thriving manufacturing sector will also generate additional benefits and help India deliver on the imperatives to create economic opportunities for nearly 100 million people likely to enter its workforce in the coming decade, to distribute wealth more equitably and to contain its burgeoning trade deficit.
The World Economic Forum's new White Paper entitled Shifting Global Value Chains: The India Opportunity, produced in collaboration with Kearney, found India's role in reshaping GVCs and its potential to contribute more than $500 billion in annual economic impact to the global economy by 2030. The White Paper presents five possible paths forward for India to realize its manufacturing potential.
The insights presented in the White Paper reflect the perspectives of leaders from multiple industries in the region. The five possible solutions include:
· Coordinated action between the government and the private sector to help create globally competitive manufacturing companies
· Shifting focus from cost advantage to building capabilities through workforce skilling, innovation, quality, and sustainability
· Accelerating integration in global value chains by reducing trade barriers and enabling competitive global market access for Indian manufacturers
· Focusing on reducing the cost of compliance and establishing manufacturing capacities faster
· Focusing infrastructure development on cost savings, speed, and flexibility
"For India to become a global manufacturing hub, business and government leaders need to work together to understand ongoing disruptions and opportunities, and develop new strategies and approaches aimed at generating greater economic and social value", said Francisco Betti, Head of Shaping the Future of Advanced Manufacturing and Production, World Economic Forum.
"A thriving manufacturing sector could potentially be the most critical building block for India's economic growth and prosperity in the coming decade. The ongoing post-COVID rebalancing of Global Value Chains offers India's government and business leaders a unique opportunity to transform and accelerate the trajectory of manufacturing sector", said Viswanathan Rajendran, Partner, Kearney.
This White Paper aims to serve as an initial framework for deliberation and action in the manufacturing ecosystem. The World Economic Forum, in collaboration with Kearney, will continue to develop this agenda by working closely with the manufacturing community in India to generate new insights, help inform discussions and strategy decisions, facilitate new partnerships, and provide a platform for exchanges with the global community.
New Skills Development Key to Further Improving Students' Learning Outcomes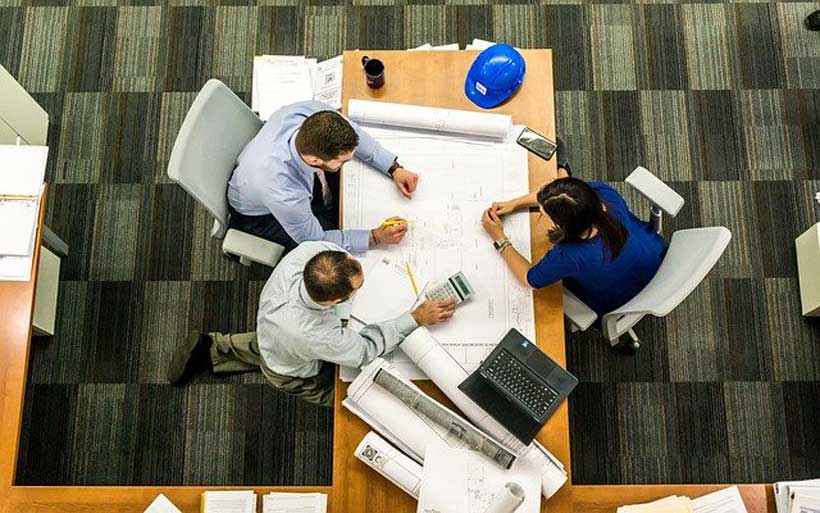 Learning outcomes in Russia would benefit significantly from a focus on teaching new skills that are tailored to the modern labor market, says a new World Bank report, New Skills for a New Century: Informing Regional Policy.
Russia's education system has traditionally been well-performing and efficient, with Russian students appearing among the top performers globally. However, today's labor market requires "21st century skills" – a combination of skills, knowledge, and expertise that students need to succeed in the modern world.
"Russia's education system could achieve better teaching and learning outcomes if it focused more on developing 21st-century skills," says Tigran Shmis, World Bank Senior Education Specialist. "There is a strong relationship between the quality of the school environment, innovative teaching practices, students' perception of school, and students' learning outcomes."
According to the report, 38 percent of Russian schools today are not equipped with workshops and 46 percent do not have scientific laboratories. And, 77 percent of educational institutions do not have dedicated places for integrated lessons that stimulate the development of new skills and team interaction.
The way teaching is delivered, the physical characteristics of the learning environment, and the school's psychological climate all affect students' learning results. The study provides an insight into how these factors impact the development of students' skills, including 21st century and digital skills. Along with data analytics, the study includes a qualitative perspective of modern teaching and learning in Russia, as well as the impacts of the COVID-19 pandemic on teaching and learning.
"Developing the ability of students to master 21st century skills is critical to ensuring their future employment and career success," says Renaud Seligmann, World Bank Country Director for Russia. "Studies in Russia have shown that businesses having access to workers with these skills will also be critical for growth and productivity. In turn, high-quality human capital is a cornerstone of the resilience and sustainability of the national economy."
The report provides recommendations for how schools in Russia can better help students excel. For example, teachers who practice innovative teaching are more likely to drive higher achievement. Modern teaching practices can be supported by expanding the use of technology and enhancing the learning environment in classrooms. Technology should be made available in schools on an equitable basis to improve student learning and enhance teachers' professional development. Education policymakers should prioritize the prevention of bullying and the development of supporting measures to ensure a positive school climate.
Despite the physical return of students to schools, the COVID-19 pandemic is causing continued learning losses. Therefore, new equipment, ICT, and innovative teaching methods are needed to enable teachers to improve their practices and compensate such learning losses.