Economic and Investment Plan for the Western Balkans
European Commission adopted a comprehensive Economic and Investment Plan for the Western Balkans, which aims to spur the long-term economic recovery of the region, support a green and digital transition, foster regional integration and convergence with the European Union.
EU High Representative for Foreign Affairs and Security Policy/Vice-President of the European Commission, Josep Borrell, said: "The citizens of the Western Balkans are part of Europe and we have a shared interest in helping these six partners move forward on their EU path. With the Economic and Investment Plan, we are backing our Enlargement Package assessment with action, providing deep and strong support for economic recovery and reform – for a modern, greener and more prosperous Western Balkans delivering better to their citizens on the road to the EU."
Presenting the new Plan, EU Commissioner for Neighbourhood and Enlargement, Olivér Várhelyi, commented: "Today we are presenting our Economic and Investment plan for the Western Balkans to boost the economic development and recovery of the region. We will mobilise up to €9 billion of funding for investment flagships in the areas of transport, energy, green and digital transition, to create sustainable growth and jobs. The Plan also offers a path for a successful regional economic integration to help accelerate convergence with the EU and close the development gap between our regions, ultimately speeding up the process of EU integration. This plan should help to transform the Western Balkans into one of the most attractive region for investments in the world. Implementation of course will need to go hand in hand with reforms."
The Economic and Investment Plan sets out a substantial investment package mobilising up to €9 billion of funding for the region. It will support sustainable connectivity, human capital, competitiveness and inclusive growth, and the twin green and digital transition.
In parallel to the Economic Investment plan to support the region, the Commission has presented guidelines for implementing the Green Agenda in the Western Balkans, expected to be adopted at the Western Balkans Summit in Sofia in November 2020. It foresees actions around five pillars. These are (i) climate action, including decarbonisation, energy and mobility, (ii) circular economy, addressing in particular waste, recycling, sustainable production and efficient use of resources, (iii), biodiversity, aiming to protect and restore the natural wealth of the region, (iv), fighting air, water and soil pollution and (iv) sustainable food systems and rural areas. Digitalisation will be a key enabler for the above five pillars in line with the concept of the dual green and digital transition.
The Plan identifies ten investment flagships to support major road and railway connections in the region, renewable energy and the transition from coal, renovation of public and private buildings to increase the energy efficiency and reduce greenhouse gas emissions, waste and waste water management infrastructure, as well as the roll out of broadband infrastructure. Other flagships include increased investments in the private sector to boost competitiveness and innovation, in particular of small and medium sized companies and a Youth Guarantee.
In addition to the EU's significant grant funding to the region, the EU can provide guarantees to help reduce the cost of financing for both public and private investments and to reduce the risk for investors. Support through the new Western Balkans Guarantee facility, under the EU External Action Guarantee and the European Fund for Sustainable Development Plus, is expected to mobilise potentially investments of up to €20 billion in the next decade.
The investment package will be a key driver for facilitating increased public and private investments in the region by European and international financial institutions.
Better connecting the economies of the Western Balkans within the region and with the EU requires a strong commitment from the Western Balkans to implement fundamental reforms, deepen regional economic integration and develop a common regional market on the basis of the EU acquis in order to make the region a more attractive investment area.
The Commission has been supporting the efforts of the Governments of the region to develop a new vision for the creation of a regional economic area expected to be endorsed at the Sofia Summit in November 2020. The EU will strive to bring the region closer to the EU Single market. Good governance is the foundation for sustainable economic growth. Boosting investment and economic growth will therefore only be possible if the Western Balkans firmly commit to and implement fundamental reforms in line with European values.
As reflected in the enhanced enlargement methodology, partners which progress in reform priorities should benefit from increased funding and investments.
Background
The Commission also adopted today the 2020 Enlargement Package, its annual assessment of the implementation of fundamental reforms in the Western Balkan partners and Turkey. These assessments are accompanied by recommendations and guidance on these reform priorities, which remain at the heart of the EU accession process. The implementation of these reforms, in particular in the rule of law area, will be crucial for the success of this economic plan and fostering sustainable economic development in the region.
Commission lists key steps for effective vaccination strategies and vaccines deployment
As Europe learns to live with the pandemic, the development and swift global deployment of safe and effective vaccines against COVID-19 remains an essential element in the eventual solution to the public health crisis. In this context, the Commission is working to ensure that there will be access to safe vaccines across Europe, and encourages a coordinated approach of vaccination strategies for deployment of the vaccines. Today, ahead of the discussion of EU Leaders, the Commission is presenting the key elements to be taken into consideration by Member States for their COVID-19 vaccination strategies in order to prepare the European Union and its citizens for when a safe and effective vaccine is available, as well as priority groups to consider for vaccination first.
President of the European Commission, Ursula von der Leyen, said: "A safe and effective vaccine is our best shot at beating coronavirus and returning to our normal lives. We have been working hard to make agreements with pharmaceutical companies and secure future doses. Now, we must ensure that once a vaccine is found, we are fully prepared to deploy it. With our Vaccination Strategy, we are helping EU countries prepare their vaccination campaigns: who should be vaccinated first, how to have a fair distribution and how to protect the most vulnerable. If we want our vaccination to be successful, we need to prepare now."
Vice-President for Promoting the European Way of Life, Margaritis Schinas, said: "While the evolution of the pandemic is getting back to March levels, our state of preparedness is not. Today we are adopting a milestone in the ongoing EU response to the COVID-19 pandemic; the aim is to ensure safe, affordable and accessible COVID-19 vaccines for all in the EU, once they will become available. It is only by acting together that we will avoid the cacophony and be more efficient than in the past."
Stella Kyriakides, Commissioner for Health and Food Safety, said: "It is with great concern that I am witnessing the increasingly rapid rise of infection rates all across the EU. Time is running out – everyone's first priority should be to do what it takes to avoid the devastating consequences of generalised lockdowns. And we must all prepare for the next steps. The vaccine will not be a silver bullet, but it will play a central role to save lives and contain the pandemic. And when and if a safe and efficient vaccine is found, we need to be prepared to roll it out as quickly as possible, including building citizens' trust in its safety and efficacy. Vaccines will not save lives – vaccinations will."
In line with the 17 June EU Vaccines Strategy, the European Commission and Member States are securing the production of vaccines against COVID-19 through Advance Purchase Agreements with vaccine producers in Europe. Any vaccine will need to be authorised by the European Medicine Agency according to regular safety and efficacy standards. Member States should now start preparing a common vaccination strategy for vaccine deployment.
Member States should, among others, ensure:
capacity of vaccination services to deliver COVID-19 vaccines, including skilled workforce and medical and protective equipment;
easy and affordable access to vaccines for target populations;
deployment of vaccines with different characteristics and storage and transport needs, in particular in terms of cold chain, cooled transport and storage capacity;
clear communication on the benefits, risks and importance of COVID-19 vaccines to build public trust.
All Member States will have access to COVID-19 vaccines at the same time on the basis of population size. The overall number of vaccine doses will be limited during the initial stages of deployment and before production can be ramped up. The Communication therefore provides examples of unranked priority groups to be considered by countries once COVID-19 vaccines become available, including:
healthcare and long-term care facility workers;
persons over 60 years of age;
persons whose state of health makes them particularly at risk;
essential workers;
persons who cannot socially distance;
more disadvantaged socio-economic groups.
Whilst awaiting the arrival of approved vaccines against COVID-19, and in parallel to safeguarding the continuation of other essential healthcare and public health services and programmes, the EU must continue mitigating the transmission of the virus. This can be done through the protection of vulnerable groups and ensuring that citizens adhere to public health measures. Until then and most likely also throughout the initial vaccination rollout phases, non-pharmaceutical interventions, such as physical distancing, closure of public places and adapting the work environment, [1] will continue to serve as the main public health tools to control and manage COVID-19 outbreaks.
Background
As Europe moves to the next stage of the COVID-19 pandemic, it is even more imperative that countries follow common vaccination strategies and approaches. At the Special European Council meeting of 2 October, Member States called on the Council and Commission to further step up the overall coordination effort and the work on the development and distribution of vaccines at EU level[2].
On 24 September, the European Centre for Disease Prevention and Control (ECDC) published its updated risk assessment regarding the COVID-19 pandemic, alongside a set of guidelines for non-pharmaceutical interventions (such as hand hygiene, physical distancing, cleaning and ventilation).
As stressed by President von der Leyen in the State of the Union 2020 Address, Europe needs to continue to handle the COVID-19 pandemic with extreme care, responsibility and unity, and use the lessons learnt to strengthen the EU's crisis preparedness and management of cross-border health threats.
On 15 July, the Commission adopted a Communication on short-term EU health preparedness, calling on Member States to have prevention, preparedness and response measures ready in case of future COVID-19 outbreaks. The Communication made a set of recommendations to achieve this, in the areas of e.g. testing, contact tracing and health system capacities. The effective implementation of these measures requires coordination and effective information exchange between Member States. The recommendations provided in the Strategy are still relevant and Member States are encouraged to follow them.
One of the main action points necessary for Europe to overcome the coronavirus pandemic is accelerating the development, manufacturing, and deployment of vaccines against COVID-19. The EU's vaccines strategy published in June charts the way forward.
Vaccine safety, quality and efficacy are the cornerstones of any vaccine development and authorisation process, and vaccine developers are required to submit extensive documentation and data to the European Medicines Agency through the EU Marketing Authorisation procedure. After authorisation, EU law requires that the safety of the vaccine as well as its effectiveness be monitored. Further evidence will need to be centrally collected to assess the impact and effectiveness of COVID-19 vaccines once rolled out in the population from a public health perspective. This will be key to overcoming the pandemic and instilling confidence in Europeans.
Sakharov Prize 2020: meet the finalists
The democratic opposition in Belarus, Honduran environmental activists and the Archbishop of Mosul are the 2020 Sakharov Prize finalists.
Chosen at a joint meeting of the foreign affairs and development committees on 12 October, the finalists for this year's Sakharov Prize for Freedom of Thought are:
The democratic opposition in Belarus, represented by the Coordination Council, initiative of brave women and political and civil society figures
The Guapinol environmental activists and Berta Cáceres from Honduras
Monsignor Najeeb Michaeel, Archbishop of Mosul.
The democratic opposition in Belarus
The democratic opposition in Belarus is represented by the Coordination Council, initiative of brave women (main opposition candidate Sviatlana Tsikhanouskaya, Nobel Laureate Svetlana Alexievich, musician and political activist Maryia Kalesnikava, and political activists Volha Kavalkova and Veranika Tsapkala), as well as political and civil society figures (video blogger and political prisoner Siarhei Tsikhanouski, Ales Bialiatski, founder of the Belarusian human rights organisation Viasna, Siarhei Dyleuski, Stsiapan Putsila, founder of the Telegram channel NEXTA, and Mikola Statkevich, political prisoner and presidential candidate in the 2010 election).
In a resolution adopted in September 2020, the European Parliament condemned the Belarusian authorities for their violent repression of peaceful protests.
The Guapinol environmental activists and Berta Cáceres from Honduras
Porfirio Sorto Cedillo, José Avelino Cedillo, Orbin Naún Hernández, Kevin Alejandro Romero, Arnold Javier Aleman, Ever Alexander Cedillo, Daniel Marquez and Jeremías Martínez Díaz are members of the Municipal Committee in Defence of Common and Public Goods of Tocoa. They are imprisoned for their participation in a peaceful protest against a mining company, whose activities had led to the contamination of the rivers Guapinol and San Pedro. While other inmates were set free, the Guapinol defenders are still detained and the prosecution has not presented any solid evidence to justify this prolonged detention.
Assassinated in March 2016, Berta Cáceres was an activist from the indigenous Lenka community in Honduras who co-founded the Council of Indigenous People of Honduras (COPINH). Over more than two decades, she fought against land grabbing, illegal logging and mega-projects.
Monsignor Najeeb Michaeel, Archbishop of Mosul
When the self-proclaimed Islamic State arrived in Mosul in August 2014, Monsignor Najeeb Michaeel, since elected Archbishop of Mosul, ensured the evacuation of Christians, Syriacs and Chaldeans to Iraqi Kurdistan and safeguarded more than 800 historic manuscripts dating from the 13th to the 19th century. These manuscripts were later digitised and exhibited in France and Italy.
Doubling the renovation rate to cut emissions, boost recovery and reduce energy poverty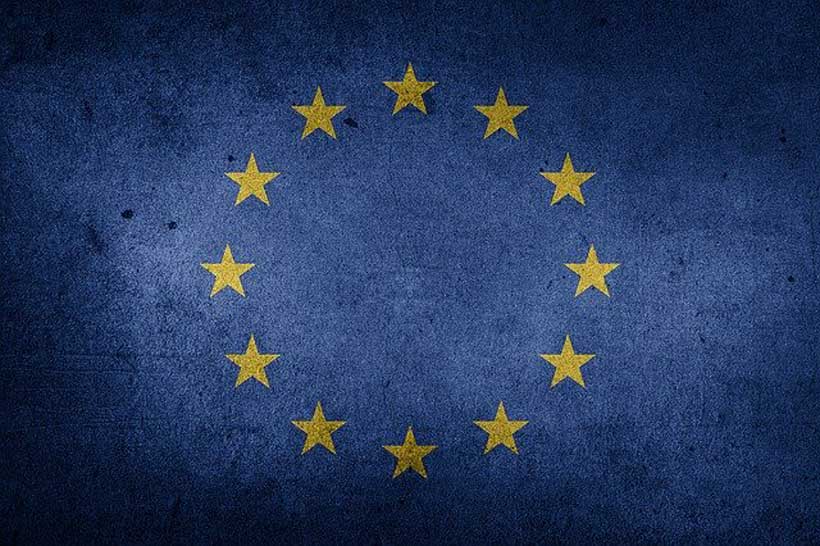 The European Commission has published today its Renovation Wave Strategy to improve the energy performance of buildings. The Commission aims to at least double renovation rates in the next ten years and make sure renovations lead to higher energy and resource efficiency. This will enhance the quality of life for people living in and using the buildings, reduce Europe's greenhouse gas emissions, foster digitalisation and improve the reuse and recycling of materials. By 2030, 35 million buildings could be renovated and up to 160,000 additional green jobs created in the construction sector.
Buildings are responsible for about 40% of the EU's energy consumption, and 36% of greenhouse gas emissions. But only 1% of buildings undergo energy efficient renovation every year, so effective action is crucial to making Europe climate-neutral by 2050. With nearly 34 million Europeans unable to afford keeping their homes heated, public policies to promote energy efficient renovation are also a response to energy poverty, support the health and wellbeing of people and help reduce their energy bills. The Commission has also published today a Recommendation for Member States on tackling energy poverty.
Executive Vice-President for the European Green Deal, Frans Timmermans said: "We want everyone in Europe to have a home they can light, heat, or cool without breaking the bank or breaking the planet. The Renovation Wave will improve the places where we work, live and study, while reducing our impact on the environment and providing jobs for thousands of Europeans. We need better buildings if we want to build back better."
Commissioner for Energy, Kadri Simson, said: "The green recovery starts at home. With the Renovation Wave we will tackle the many barriers that today make renovation complex, expensive and time consuming, holding back much needed action. We will propose better ways to measure renovation benefits, minimum energy performance standards, more EU funding and technical assistance encourage green mortgages and support more renewables in heating and cooling. This will be a game changer for home-owners, tenants and public authorities."
The strategy will prioritise action in three areas: decarbonisation of heating and cooling; tackling energy poverty and worst-performing buildings; and renovation of public buildings such as schools, hospitals and administrative buildings. The Commission proposes to break down existing barriers throughout the renovation chain – from the conception of a project to its funding and completion – with a set of policy measures, funding tools and technical assistance instruments.
The strategy will include the following lead actions:
Stronger regulations, standards and information on the energy performance of buildings to set better incentives for public and private sector renovations, including a phased introduction of mandatory minimum energy performance standards for existing buildings, updated rules for Energy Performance Certificates, and a possible extension of building renovation requirements for the public sector;
Ensuring accessible and well-targeted funding, including through the 'Renovate' and 'Power Up' Flagships in the Recovery and Resilience Facility under NextGenerationEU, simplified rules for combining different funding streams, and multiple incentives for private financing;
Increasing capacity to prepare and implement renovation projects, from technical assistance to national and local authorities through to training and skills development for workers in new green jobs;
Expanding the market for sustainable construction products and services, including the integration of new materials and nature-based solutions, and revised legislation on marketing of construction products and material reuse and recovery targets;
Creating a New European Bauhaus, an interdisciplinary project co-steered by an advisory board of external experts including scientists, architects, designers, artists, planners and civil society. From now until summer 2021 the Commission will conduct a broad participatory co-creation process, and will then set up of a network of five founding Bauhaus in 2022 in different EU countries.
Developing neighbourhood-based approaches for local communities to integrate renewable and digital solutions and create zero-energy districts, where consumers become prosumers selling energy to the grid. The strategy also includes an Affordable Housing Initiative for 100 districts.
The review of the Renewable Energy Directive in June 2021 will consider strengthening the renewable heating and cooling target and introducing a minimum renewable energy level in buildings. The Commission will also examine how the EU budget resources alongside the EU Emissions Trading System (EU ETS) revenues could be used to fund national energy efficiency and savings schemes targeting lower income populations. The Ecodesign Framework will be further developed to provide efficient products for use in buildings and promote their use.
The Renovation Wave is not only about making the existing buildings more energy efficient and climate neutral. It can trigger a large-scale transformation of our cities and built environment. It can be an opportunity to start a forward-looking process to match sustainability with style. As announced by President von der Leyen, the Commission will launch the New European Bauhaus to nurture a new European aesthetic that combines performance with inventiveness. We want to make liveable environments accessible to everyone, and again marry the affordable with the artistic, in a newly sustainable future.
Background
The COVID-19 crisis has turned the spotlight on our buildings, their importance in our daily lives and their fragilities. Throughout the pandemic, the home has been the focal point of daily life for millions of Europeans: an office for those teleworking, a make-shift nursery or classroom for children and pupils, for many a hub for online shopping or entertainment.
Investing in buildings can inject a much-needed stimulus into the construction sector and the macro-economy. Renovation works are labour-intensive, create jobs and investments rooted in often local supply chains, generate demand for highly energy-efficient equipment, increase climate resilience and bring long-term value to properties.
To achieve the at least 55% emissions reduction target for 2030, proposed by the Commission in September 2020, the EU must reduce buildings' greenhouse gas emissions by 60%, their energy consumption by 14%, and the energy consumption of heating and cooling by 18%.
European policy and funding has already had a positive impact on the energy efficiency of new buildings, which now consume only half the energy of those built over 20 years ago. However, 85% of buildings in the EU were built over 20 years ago, and 85-95% are expected to still be standing in 2050. The Renovation Wave is needed to bring them up to similar standards.