Amid COVID-19, these 10 countries are aiming to kickstart their economies by repairing nature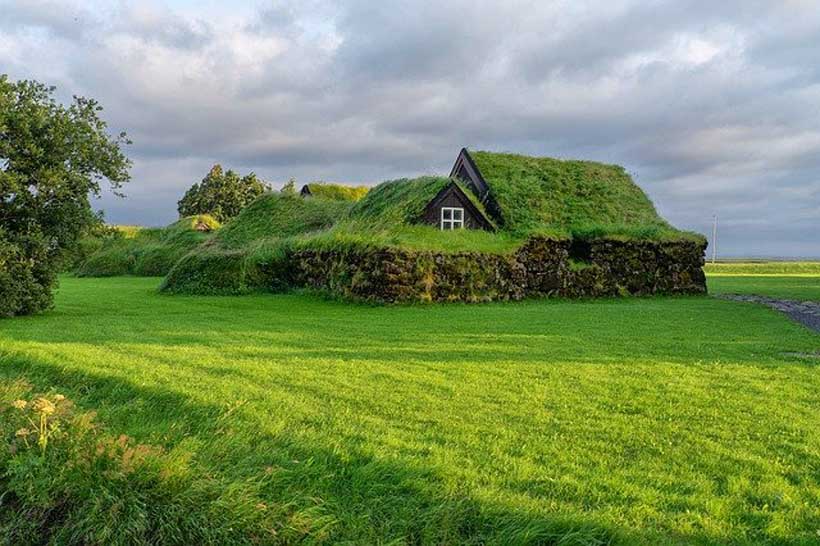 In 1933, U.S. President Franklin D. Roosevelt signed an executive order allocating US$ 10 million for emergency conservation efforts under the New Deal, putting unemployed Americans to work. When South Korea was struggling with famine and a refugee crisis in the 1950s, the government restored forests and farmland, creating hundreds of thousands of rural jobs.
Fast forward to the COVID-19 crisis, and some states are once again using restoration as an engine of employment, especially in rural areas where jobs are badly needed. That strategy not only has the potential to kickstart economic growth, it's also key in the fight against climate change and biodiversity loss. Reviving nature is at the core of the UN Decade on Ecosystem Restoration, a global push to repair lands lost to development that is set to begin in 2021.
"A green recovery is one that tackles the climate, biodiversity and pollution crises at the same time," said Inger Andersen, Executive Director of the United Nations Environment Programme. "Some countries are already designing stimulus packages that include actions for forests, wetlands, soils and green cities. At the UN Biodiversity Summit, we saw a remarkable groundswell of political commitment to nature. But now we must step up on a massive-scale, actions to restore our degraded ecosystems."
Here are 10 states that have included restoration commitments in their pandemic recovery plans.
Pakistan
Pakistan has hired tens of thousands of people who lost their jobs during COVID-19 lockdowns to plant saplings, including mulberry and acacia trees. The government, which launched the 10 Billion Tree Tsunami programme in 2018, exempted the initiative from some lockdown restrictions.
France
About one-third of France's €100 billion (US$ 120 billion) recovery package is devoted to accelerating the greening of the economy. Alongside investments in clean buildings, industry and transport, are new resources for the "agro-ecological transition" of agriculture. The initiative includes advice, training and tax credits for organic farmers, replanting and restoring hundreds of kilometres of hedges along field boundaries, and support for locally based food systems and urban farming.
New Zealand
New Zealand has earmarked NZ$ 1.1 billion (US$ 750 million) in recovery funds to create up to 11,000 "environmental jobs" in areas like wetland restoration, the revegetation of conservation areas and the protection of riparian zones. There is also funding for efforts to control introduced predators, including rats and stoats, which have decimated native birds, and invasive species of conifer trees.
United Kingdom of Great Britain and Northern Ireland
The United Kingdom plans to invest up to £40 million (US$ 52 million) in a so-called Green Recovery Challenge Fund. It will help environmental groups and public authorities create or safeguard up to 5,000 jobs in nature conservation and restoration, with a focus on tree planting and the rehabilitation of peatlands. The United Kingdom is also developing a system to assess its natural capital to improve its understanding of habitats and provide better guidance for decision making.
Ethiopia
Ethiopia is aiming to plant 5 billion seedlings this year, part of an effort to double its forest cover by 2030. Together with the Economic Commission for Africa, the country has focused on forest restoration as a way to create green jobs, improve the health of its citizens and spur a recovery from COVID-19. In 2019, Ethiopia set a new world record when over 350 million trees were planted in one day as part of President Abiy Ahmed's Green Legacy Initiative.
Finland
Finland's recovery efforts include a proposal to spend €53 million (US$ 63 million) on recreation areas, water services and forest conservation. An additional €13.1 million (US$ 15.5 million) will be channelled to the rehabilitation of natural habitats, including forests, and the development of nature tourism. These funds are earmarked for state-owned enterprises charged with capturing carbon and protecting biodiversity.
Colombia
Restoration efforts in Colombia's recovery plan include reforestation and support for sustainable agriculture. To reverse deforestation and combat climate change, the government aims to plant 180 million trees, some 50 million of which should be in the ground before the end of 2020. The package includes funds to promote agroforestry and agropastoralism, farming techniques that can restore soils and ecosystems. The government also plans to tighten mining regulations to protect the environment.
Iceland
As part of its stimulus package, Iceland has allocated ISK 200 million (US$1.5 million) for natural carbon sequestration projects, including the expansion of native birch forests and the restoration of wetlands. Iceland is also pushing ahead with plans to ban the sale of single-use plastics, such as cutlery and food containers, to combat the pollution of marine ecosystems.
Kenya
The country's capital, Nairobi, has hired once-destitute families to clean up its parks and waterways, helping many to earn income and get off the streets. City officials are already seeing environmental benefits: 1,200 tons of garbage have been removed and fish are returning to Nairobi River.
Ireland
Ireland has announced an extra €15 million (US$18 million) to accelerate a programme to rehabilitate 33,000 hectares of peatlands degraded by development. The programme is designed to increase the area of wetlands for endangered species, such as the grey partridge and marsh fritillary butterfly, and reduce greenhouse gas emissions.
Why climate science is key to protecting people and planet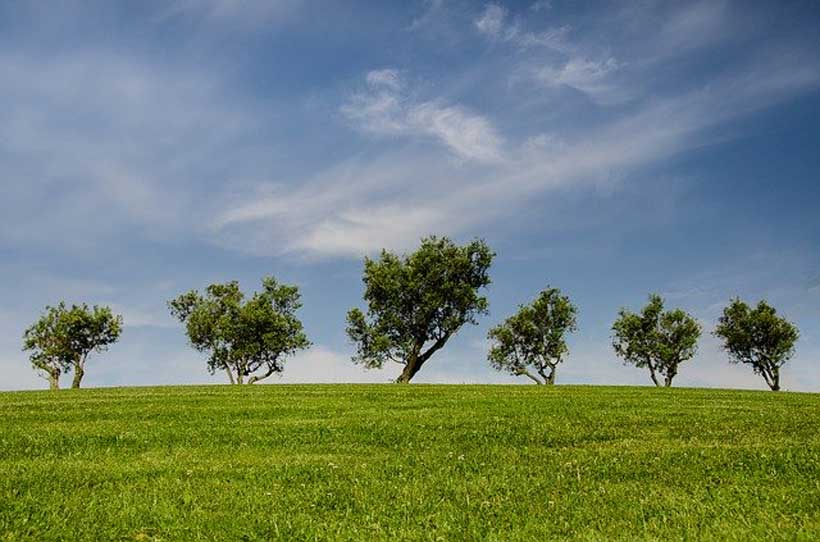 This week, scientists and representatives from 195 countries are gathered at the 54th Session of the Intergovernmental Panel on Climate Change (IPCC) to review the world's most comprehensive assessment of our climate – the Sixth Assessment Report. IPCC reports have historically underpinned global climate action and influenced the decisions to reduce greenhouse gas emissions.
We sat down with Joyce Msuya, United Nations Environment Programme (UNEP) Deputy Executive Director, to find out more about the role of climate science in decision-making and what can be done to prioritize climate action to protect people and planet.
Given the world is still grappling with a global pandemic, how urgent is the issue of climate change?
Extreme weather is the new normal. From Germany to China, to Canada or the United States – wildfires, floods, extreme heat waves – it is an ever-growing, tragic list.
And whilst climate crisis – together with biodiversity loss and pollution ­– has been underway for decades, the COVID-19 pandemic has brought this triple planetary crisis into sharp focus. It is a warning from the planet that much worse lies in store unless we change our ways. These crises threaten our collective future, and it's time to take action.
With countries investing unprecedented amounts of resources to kick-start the global economy, we need to recover in a way that is safe, sustainable and that does not exacerbate the challenges we already face.
Is there a link between the degradation of the environment and pandemics like COVID-19?
Studies report that the majority (approximately 60 per cent) of emerging infectious diseases are of animal origin and, like COVID-19 can be transferred between animals and humans. As the world's population edges towards 8 billion, land-use change and development put humans and animals in closer contact, making it easier for zoonotic diseases to spill over into human populations. This occurs as habitats are destroyed and specialist species in those habitats are replaced by generalist species like bats and rodents – both of which are more likely to carry zoonotic pathogens than most other mammalian groups – thus increasing the risk of zoonotic spillover. This is because the current host species for the disease are less available and hence allow diseases to transfer to other species and, in turn, humans. In the last 50 years, meat production has also increased by 260 per cent, and today, dams, irrigation, and factory farms are linked to 25 per cent of infectious diseases.
The pandemic is a reminder of the interconnectedness between humans and the environment, and the potential impacts of the transfer of diseases between species – the risk of which is significantly increased with the degradation of the environment.
How does the IPCC contribute to our collective efforts to tackle climate change?
Fundamentally, the role of the Panel is to establish what we know about climate change – to provide the scientific basis for decision-making, policy development and international negotiations. For this reason, all IPCC publications represent a rigorous process by the global scientific community.
Past assessments by the IPCC have helped establish human actions as a cause of global warming, prepare a pathway to the historic Paris Climate Agreement and garner commitment to limit temperature rise. Countries also look to the IPCC reports for guidance in developing their national ambitions. For example, the IPCC has made clear that each and every country in the world must commit and develop a plan to realize a net-zero future.
What do we need to know about the Sixth Assessment report currently under review?
The IPCC report is a tool for understanding past warming – how and why it has occurred, and for developing future projections, including a better understanding of how human actions have influenced extreme climate events. The first component of the full report to be released next month represents the greatest collaborative effort yet, with 234 authors, information from 14,000 scientific papers, and revisions by 750 experts and 47 governments.
The report will give us a better understanding of extreme weather events and the impacts of COVID-19 on climate change and air pollution. It will provide the momentum we need to galvanize global actions as we head towards the UN Climate Change Conference in October. And it will give us the science we need to inform the First Global Stocktake of the world's collective progress towards achieving the Paris Agreement goals in 2023.
A Working Group is now meeting to scrutinize each and every line of the full report before its final approval by the IPCC.
Could it be too late for human actions to slow the trajectory of climate change?
A growing number of countries are committing to net-zero targets. But to remain within the 2°C limit and have a chance at the 1.5°C goal, commitments need to be translated into policies and actions.
It's not too late but we need to make up for lost time – particularly in three areas. First, we must put financing in place for adaptation. Second, we must place a stronger focus on nature-based solutions in updated Nationally Determined Contributions. Third, we must unite the nature and climate agendas.
We know that developing nations often bear the disproportionate burden of climate change. As countries roll out COVID-19 recovery and stimulus packages, we have a golden opportunity to chart a sustainable future. UNEP's Emissions Gap Report 2020 found that investing in a green pandemic recovery could cut 25% off greenhouse emissions by 2030.
UNEP is supporting a landmark initiative agreed by Ministers of Environment of 54 African countries in December 2020 to support a comprehensive green recovery plan from COVID-19.
The African Green Stimulus Programme will mainstream environmental considerations across all facets of African economies. UNEP is also pleased to note that every country on the continent either already has, or is developing a national adaptation plan.
Adaptation is critical to build resilience of communities and economies to the impacts of climate change.
Indeed, 2021 will be a pivotal year for climate action. It is when much of the work to set our post-pandemic course is taking place. It is the year of the delayed UN Climate Change Conference (COP26). It is the year to agree on a global Post-2020 Biodiversity Framework. And it is the start of the UN Decade on Ecosystem Restoration.
2021 must mark the beginning of the era of action. And it must be the year where science reigns supreme.
UNEP West Asia launches the State of Food Waste Report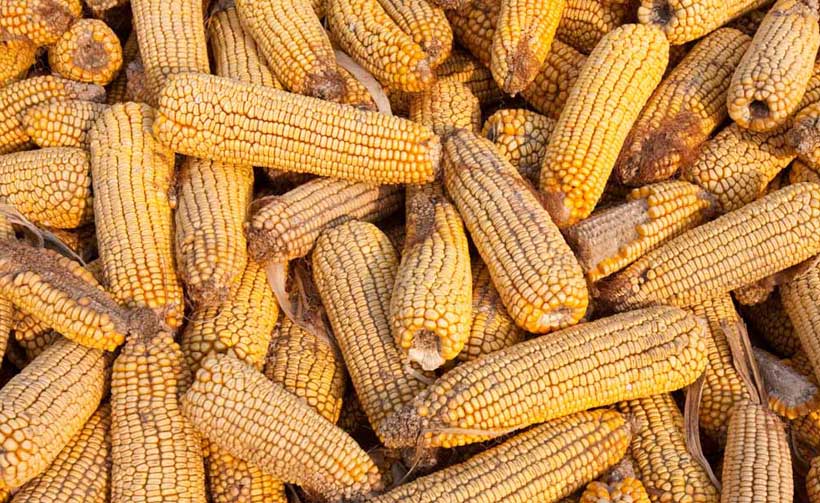 Improved awareness, appropriate policies and a strong regulatory framework are needed to reduce food waste in West Asia, according to a new report, The State of Food Waste in West Asia, released by the UN Environment Programme's Regional Office for West Asia.
The report, conducted in 12 countries in the region, sets out a comprehensive view of the current situation across the region, in which around 34% of the food served is wasted, with an estimation ranging from 100 to 150kg/cap of food waste occurring at the household stage, similar to levels in Western Europe and North America.
Countries in the region have unique cultural habits generating significant amounts of food waste over short periods. For instance, during the month of Ramadan, research shows that between 25% and 50% of the food prepared is wasted. The report also elaborates on the outcomes of a survey to assess the attitudes and behaviours that determine food waste in the region.
Collecting data on national food loss and food waste is key to understanding the scale of the problem, target hotspots, and assess policy actions. The report flagged that several countries in the region need consistent support in setting food waste baselines: only the Kingdom of Saudi Arabia has conducted a national food loss and waste baseline led by the Saudi Grains Organisation in 2019.
"This report is aligned with international efforts to meet Sustainable Development Goal 12 (SDG 12), which seeks to ensure sustainable consumption and production patterns. Target 12.3 calls for halving per capita global food waste at the retail and consumer level. Given the considerable amount of wasted food annually and its repercussions on food security, the environment, the economy, natural resources and livelihoods, our report sheds light on food waste in West Asia," said Sami Dimassi, Regional Director and Representative for UNEP in West Asia.
"Our regional office is committed to supporting countries in filling the gaps and scaling up initiatives that have been successfully implemented at the local level through a regional programme soon to be discussed with all the countries in the region," he added.
The Food Waste report also highlights the potential of promoting sustainable lifestyles and empowering youth to positively impact at consumer level, raising awareness on the consequences on the environment, economy, and food security, as well as of promoting gender inclusive strategies across the food value chain.
No pathway to reach the Paris Agreement's 1.5˚C goal without the G20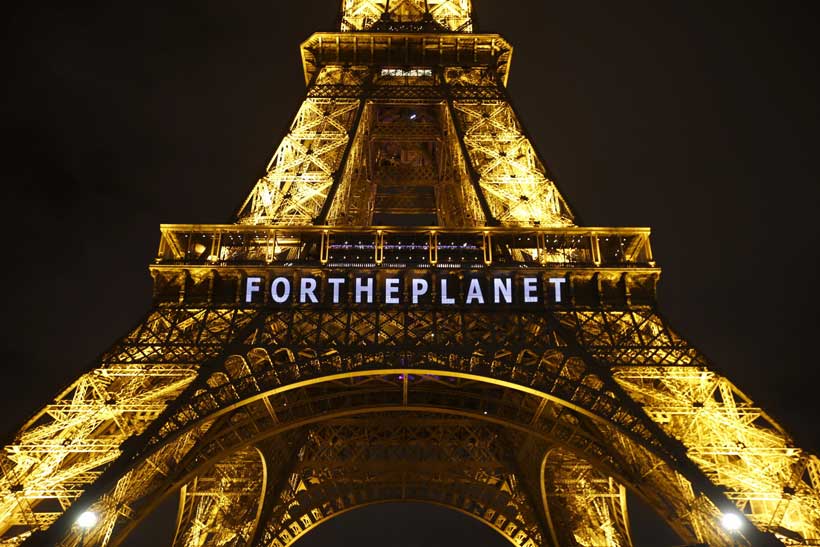 "The world urgently needs a clear and unambiguous commitment to the 1.5 degree goal of the Paris Agreement from all G20 nations", António Guterres said on Sunday after the Group failed to agree on the wording of key climate change commitments during their recent Ministerial Meeting on Environment, Climate and Energy.
"There is no pathway to this goal without the leadership of the G20. This signal is desperately needed by the billions of people already on the frontlines of the climate crisis and by markets, investors and industry who require certainty that a net zero climate resilient future is inevitable", the Secretary General urged in a statement.
The UN chief reminded that science indicates that to meet that 'ambitious, yet achievable goal', the world must achieve carbon neutrality before 2050 and cut dangerous greenhouse gas emissions by 45 % by 2030 from 2010 levels. "But we are way off track", he warned.
The world needs the G20 to deliver
With less than 100 days left before the 2021 United Nations Climate Conference COP 26, a pivotal meeting that will be held in Glasgow at the end of October, António Guterres urged all G20 and other leaders to commit to net zero by mid-century, present more ambitious 2030 national climate plans and deliver on concrete policies and actions aligned with a net zero future.
These include no new coal after 2021, phasing out fossil fuel subsidies and agreeing to a minimum international carbon pricing floor as proposed by the International Monetary Fund (IMF).
"The G7 and other developed countries must also deliver on a credible solidarity package of support for developing countries including meeting the US$100 billion goal, increasing adaptation and resilience support to at least 50% of total climate finance and getting public and multilateral development banks to significantly align their climate portfolios to meet the needs of developing countries", he highlighted.
The UN Chief informed that he intends to use the opportunity of the upcoming UN General Assembly high-level session to bring leaders together to reach a political understanding on these critical elements of the 'package' needed for Glasgow.
A setback for Glasgow
The G20 ministers, which met in Naples, Italy on July 23-25, couldn't agree to a common language on two disputed issues related to phasing out coal and the 1.5-degree goal, which now will have to be discussed at the G20 summit in Rome in October, just one day before the COP 26 starts.