Zimbabwe to Modernize Agriculture and Industrialize its Economy with Assistance from Belarus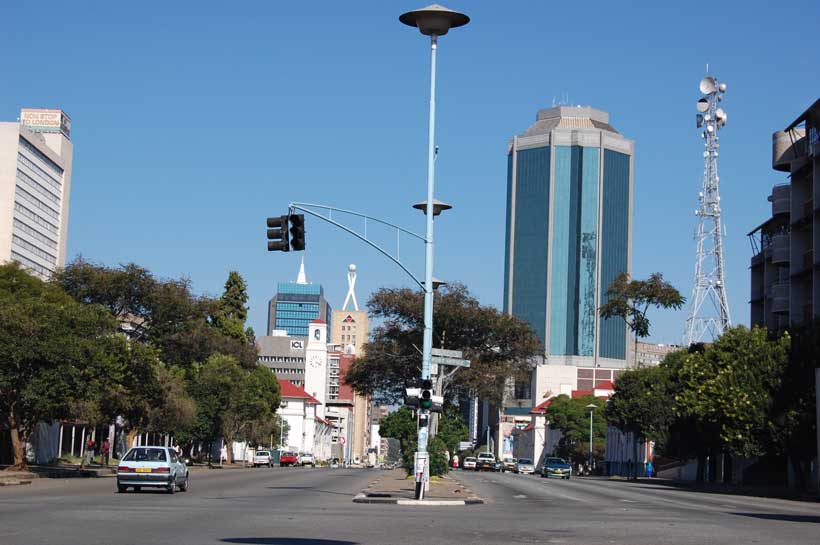 After five years of negotiations, Zimbabwe now gets its US$58 million farm mechanization facility from Belarus, while another deal worth US$100 million will be signed by year-end, according reports from the Zimbabwe's presidency in Harare.
Belarusian Minister of Industry, Piotr Parhomchik, accompanied by the Honorary Consul of Zimbabwe to Belarus, Aleksandr Zingman; Belarusian Ambassador to Zimbabwe Alexander Sidoruk; president and Chief Executive of the Eastern and Southern Africa Trade and Development Bank, Admassu Tadesse and Chairman of Development Bank of Belarus chairman, Andrei Zhishkevich held a working meeting with President Emmerson Mnangagwa.
Zimbabwe and Belarus have agreed on assembling 3000 tractors, agreed on the supply to Zimbabwe different kinds of machinery and equipment made in Belarus for agriculture and timber industry. Both have further agreed to establish a mechanization program for the farming and timber industries. It provides for over 800 units of equipment to be delivered in two batches. These include among others: 60 self-propelled grain harvesters, 210 precision seed drills, 474 tractors of different power capacities, fifth wheel trucks with semi-trailers for transportation of heavy equipment and four dump trucks.
The agreement makes provision for other equipment such as six semi-trailers with hydraulic manipulator for transportation of construction machinery, 10 drop-side trucks, firefighting equipment critical in forest business, cities and other communities and emergency rescue operations. The equipment also includes 30 motorcycles and a complete set of spare parts for every type of machinery and equipment delivered.
Zimbabwe has been looking foreign partners from other countries to transfer technology and industrialize its ailing economy. The report said that the Government launched a similar facility from a US company, John Deere, in June this year estimated at US$50 million intended to boost agricultural production. Negotiations are also underway with Chinese manufacturers to set up bus assembling plants locally after Government recently procured buses from the Asian country.
Zimbabwe and Belarus officials noted that the unique relationship would help in technical skills transfer and transform agricultural sector in Zimbabwe. "The implementation of the project involves an approach that includes not only full responsibility regarding warranty and service support, provision of spare parts, training of local specialists, but also providing advanced technologies, comprehensive decisions and solutions in agriculture for every agricultural period from cultivation, seeding, irrigation, planting to crop harvesting," said the Zimbabwe's Ministry of Agriculture.
In addition to the statement of Ministry of Agriculture, Foreign Affairs and International Trade Minister, Sibusiso Moyo said the Belarus cooperation deal and the recently commissioned John Deere project for the supply of agriculture mechanization equipment were a culmination of the re-engagement policy of President Emmerson Mnangagwa.
"The principle for re-engagement and engagement is open to all the countries in the world and remember we have said we want to cooperate in business with everyone for the benefit of our people. President Mnangagwa's thrust at his inauguration was that Zimbabwe was open for business. The fruits of this policy is what we witness today. What we witnessed two months ago with the John Deere project is what we have witnessed today with the Belarusian project of mechanization," according to Moyo.
As Modern Diplomacy reported in July 2015, Emmerson Mnangagwa paid official working visit to Minsk. The visit helps break barriers that have impeded progress in its economic diplomacy and to seek an increased business cooperation with Belarus, an ex-Soviet republic and a member of the newly created Eurasian Economic Union. The member-states of the Eurasian Economic Union are Armenia, Belarus, Kazakhstan and Russia.
Zimbabwe is a landlocked country in southern Africa. Mineral exports, gold, agriculture, and tourism are the main foreign currency earners of this country. The mining sector remains very lucrative. Its commercial farming sector is traditionally another source of exports and foreign exchange. In the southern African region, it is the biggest trading partner of South Africa. Zimbabwe is one of the members of the Southern African Development Community (SADC).
China Opens its First Party School in Africa
China has completed its first Political Party School in Tanzania, East Africa. It has taken in its first batch of students from six African countries. All of the political entities taking part have ruled their countries without interruption since independence. According to news agencies, 120 cadres from African ruling parties are attending the workshop at the US$40 million facility in Tanzania funded by the Chinese Communist Party.
The construction of the Mwalimu Julius Nyerere Leadership School in Kibaha, 40km outside Dar es Salaam in Tanzania, was financed by the six ruling parties of the southern African countries. The additional support came from the ruling party in Beijing through its International Liaison Department, the bureaucracy in charge of promoting Chinese ideology overseas and inter-party diplomacy.
The school provides a platform for China to enhance exchanges with leaders as a form of "party-to-party" diplomacy. Like many countries in southern Africa, Tanzania was greatly influenced by Maoism and the Communist Party during the 1960s and 1970s under founding president Julius Nyerere.
Although Sino-African relations have almost entirely shifted to economic engagement, with China's presence in Africa increasingly associated with mega infrastructure projects, echoes of Chinese socialism can still be heard in Tanzania, as well as many other countries on the continent.
Political parties from South Africa, Mozambique, Angola, Namibia and Zimbabwe still look to learn from China's governance and economic model. Observers say no African country has completely adopted the Chinese "model" but most appreciate some of its elements, such as a single-party state or state-led development.
In recent years, the party has intensified its push to solidify its political relations with African ruling parties, inviting hundreds of their officials on "study tours" to China each year. The approach remained consistent from the 1990s, when Beijing began aggressively promoting the "Chinese form of governance" in Africa, until Covid-19 put a stop to any form of gathering that risked further spreading the virus, although some meetings continued to be held virtually.
Song Tao, the then head of the International Department of the party's Central Committee, gave a virtual address to attendees of the Southern Africa Youth Cadres workshop in early June, highlighting the long-term friendship and shared concepts of the parties.
"In the face of the changes and the pandemic both unseen in a century, the CPC is ready to strengthen experience exchange in state governance and administration with the six parties," said Song, who has since been replaced by Liu Jianchao, a veteran diplomat.
Jean-Pierre Cabestan, a senior research fellow at the French National Centre for Scientific Research and a research professor at Hong Kong Baptist University, in a recent paper published by the National Bureau of Asian Research said that "in Sub-Saharan Africa the CPC has focused on ruling rather than opposition parties and countries that matter for the Chinese economy."
Chinese President Xi Jinping, who is also general secretary of the party, replied to a letter from the workshop participants with the hope that they "take an active part in the cause of the China-Africa friendship, carry forward and pass on the spirit of China-Africa friendship and cooperation," according to the South China Morning Post.
The Chinese Communist Party has set up relations with 110 political parties in 51 countries out of 54, as laid out in a white paper issued by Beijing at the end of the 8th Forum on China-Africa Cooperation (FOCAC) in Dakar, Senegal.
African Youth Deserve Better Learning Opportunities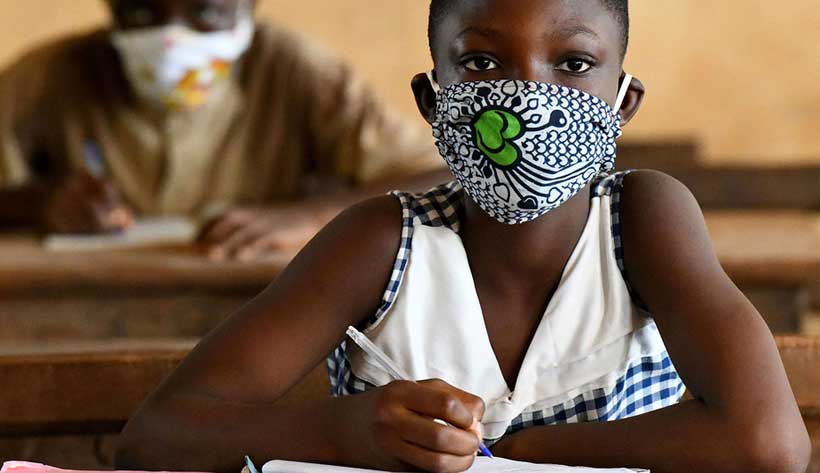 Authors: Dr. Mahamudu Bawumia and Ousmane Diagana*
Two years of the COVID-19 pandemic have exacerbated the education crisis in Western and Central Africa.  The pandemic hampered efforts to increase enrollment rates: indeed, more than 101 million children could not go to school and had little access to distance learning. As countries rebuild their economies, it is urgent to act now to secure the future of our children. We call for a general mobilization of our societies to invest in better education systems.
The leaders of the region recognize the utmost importance of educating our young girls and boys, and significant efforts have been made in this regard. Today, the average net primary school enrollment rate in the region is nearly 90 percent, a substantial increase from less than 50 percent in the 1990s. Likewise, secondary school enrollment has more than doubled in the last decade.
However, the population of Western and Central Africa is expected to double in the next 30 years, and significant challenges remain. More than 32 million children in the region are out of school. Furthermore, children who attend school do not always acquire the necessary knowledge or skills. Currently, 80 percent of children cannot read and understand a simple text by the age of 10, and options for formal skills acquisition are limited.
To reverse this trajectory, urgent action is needed to advance reforms in education and deliver better access to quality education for our children. This will require strong leadership, better implementation, and more investments in high-impact interventions, including a whole-of-society and government approach.
Strong leadership is critical to advancing reforms and scaling up innovations
We will not be able to deliver change without building and sustaining political momentum in the region. We are convinced that our call will echo the Nouakchott Declaration from the Heads of State at the Sahel Education Summit in December 2021. The countries in the region must continue to increase their investments in education. However, governments alone cannot bridge the financing gap and meet the massive and growing needs.
Many projects already demonstrate the tremendous results that can be achieved when leadership and political will are accompanied by sufficient funding. The Free Senior High School policy introduced by Ghana in 2017 is a good example of ensuring access, equity, and quality in education. Similarly, Sierra Leone's Free Quality School Education initiative launched in 2018 offers all children tuition-free admission to government-approved schools. Mali's PRODEC 2, a comprehensive 10-year national education program, takes a holistic approach to pursuing improvement in the school system, despite closures due to conflict and insecurity, among other issues. In the Edo State of Nigeria, the government is implementing a comprehensive approach that leverages technology and scripted lessons to improve teaching and learning outcomes.
The region can learn a lot from its own experiences
Time and again, the people of Western and Central Africa have proven their ability to learn from their experiences.
To deliver results at scale, we are committed to meeting ambitious targets and focusing on: helping 30 million children to read by 2030; ensuring that 12.5 million more adolescent girls are in school by 2030; training 3.7 million more young adults in foundational skills by 2025; and ensuring that 1 million more youth acquire digital skills by 2025, of whom 60 percent will be expected to obtain better jobs.
Many inspiring projects already strive to attain these targets. For instance, in Nigeria, the Better Education Service Delivery for All-BESDA Project is supporting the integration of school-age children who attend religious schools into public schools that teach the official curriculum. In Senegal, the Read@Home—Investing in Early Years for Human Development Project is improving child nutrition and early stimulation, thus improving teaching and learning. Further, across 12 countries in Western and Central Africa, the Africa Centers of Excellence (ACE) Projects are addressing the widespread skills shortages and mismatches by training post-graduate students. The Projects also support the scaling of research capacity and regional collaboration in science, technology, engineering, and mathematics (STEM), as well as the health and agriculture fields.
Better coordination and more inclusive decision-making
Although more investment is urgent, it cannot achieve the much-needed transformation without a coordinated approach at the national level, as well as the involvement of all concerned. In many of the region's countries, more efforts are needed to rationalize the governance of education systems to achieve greater coherence, cooperation, and coordination.
Recognizing the diversity of our societies, languages, and educational practices, we must also ensure that our projects are developed in an inclusive manner. All stakeholders must be involved in an elevated dialogue so that we can have a common language and therefore coherence to define the goals we must achieve.
The vitality and innovative spirit of our young people are our best assets and hold great promise for our region. Only we will be able to harness the demographic dividend, but only if our youth are equipped with the necessary knowledge and skills to realize their full potential and ensure social justice and mobility for all. Our young people deserve better education. Their interests must come first. It is only then that the region can be robustly transformed.
*Ousmane Diagana, World Bank Vice President for Western and Central Africa
Originally published by Devex/ World Bank
Russians' Passion for Signing Agreements with African Countries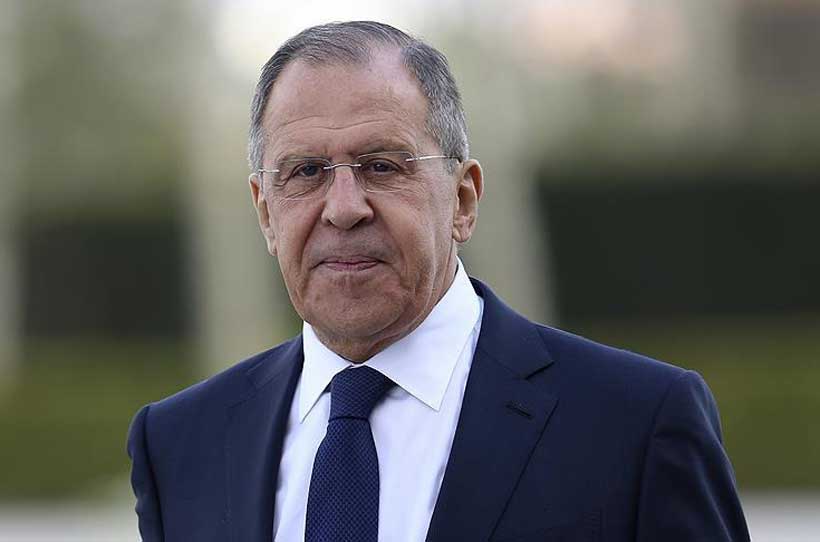 Russia needs to go beyond its traditional rhetoric of Soviet-era assistance rendered to Africa. It is important now to highlight concrete success stories and policy achievements, at least, during the past decade throughout Africa. The young generation and the middle class, aged between 25 to 45 that make the bulk of the 1.3 population, hardly see the broad impact of Russia's relations with Africa.
Russia plans to hold the second Russia-Africa summit later this year. Sergey Lavrov, Minister of Foreign Affairs of the Russian Federation, indicated in mid-June message that "in these difficult and crucial times the strategic partnership with Africa has become a priority of Russia's foreign policy. Russia highly appreciates the readiness of Africans to further step up economic cooperation."
Lavrov said: "It is in the interests of our peoples to work together to preserve and expand mutually beneficial trade and investment ties under these new conditions. It is important to facilitate the mutual access of Russian and African economic operators to each other's markets and encourage their participation in large-scale infrastructure projects. The signed agreements and the results will be consolidated at the forthcoming second Russia-Africa summit."
The above statement arguably offers some implications especially discussing this question of relationship-building. Nevertheless, Lavrov has aptly asserted that within the "emerging and sustainable polycentric architecture of the world order" relations with Africa is still a priority, but Russians always close their eyes on the fact that Russia's foreign policy in Africa has failed to pronounce itself, in practical terms, as evidenced by the countable forays into Africa by Russian officials.
The Soviet Union was quite extensively engaged in Africa, comparatively. Russia has only been criticizing other foreign players during the past two decades without showing any template model of building relationship. Its foreign policy goals is simply sustaining the passion for signing several MoUs and bilateral agreements with African countries.
During the past years, there have been several meetings of various bilateral intergovernmental commissions both in Moscow and in Africa. The first summit discussed broadly the priorities and further identified opportunities for collaboration. It, however, requires understanding the tasks and the emerging challenges. The current tasks should concretely focus on taking practical collaborated actions leading to goal-driven results. Lavrov hopes "the signed agreements and the results will be consolidated at the forthcoming second Russia-Africa summit."
Still Russia plays very little role in Africa's infrastructure, agriculture and industry. While, given its global status, it ought to be active in Africa as Western Europe, the European Union, America and China are, it is all but absent, playing a negligible role, according to Professor Gerrit Olivier at the Department of Political Sciences, University of Pretoria, and former South African Ambassador to the Russian Federation.
Researchers have been making tangible contributions to the development of African studies in Russia. This Moscow-based Africa Institute has a huge pack of research materials useful for designing an African agenda. In an interview, Professor Vladimir Shubin at the Institute for African Studies, Russian Academy of Sciences reiterated that Russia is not doing enough to communicate to the broad sectors of the public, particularly in Africa, true information about its domestic and foreign policies as well as the accomplishments of Russia's economy, science and technology to form a positive perception of Russia within the context of the current global changes of the 21st century.
As to Russia's involvement, it has undoubtedly a vast experience in development of projects in Africa accumulated during Soviet times, building of power stations and dams or creating of technological training institutes. What is lacking nowadays is its ability to provide large investments, according to Shubin, "but Russian expertise and technology can still be used while carrying out internationally-financed projects in Africa."
As to the failures, perhaps, we have to point to the lack of deep knowledge of African conditions, especially at the initial stage of the involvement which sometimes resulted in suggesting (or agreeing to) unrealistic projects, But there are good prospects for reactivating diversified cooperation, he explained.
Chronological analysis shows that Russia's politics toward Africa under President Boris Yeltsin (1991-2001) was described as a lost decade, both in internal and external affairs, including relations with Africa. Historical documents further show that after the Soviet collapse there were approximately 380 projects throughout Africa. In the early 1990s, Russia exited, closed a number of diplomatic offices and abandoned all these, and now hardly no sign of Soviet-era infrastructure projects there.
Policy statements have indicated strong optimism for raising relations. That however, at least during the two past decades, official reports including speeches at high-level conferences, summits and meetings indicated there are projects being implemented in Africa by such leading Russian businesses as Rosneft, Lukoil, Rosgeo, Gazprom, Alrosa, Vi Holding, GPB Global Resources and Renova.
It is an acceptable fact that Russia has always been on Africa's side in the fight against colonialism and now neo-colonialism. But the frequency of reminding again and again about Soviet-era assistance, that was offered more than 60 years ago, will definitely not facilitate the expected beneficial trade and investment ties under these new conditions. The United Nations declared Africa fully independent in 1960, and Organization of African Unity (OAU) was formed on 25 May 1963 in Addis Ababa, Ethiopia.
Afreximbank President and Chairman of the Board of Directors, Dr. Benedict Okey Oramah, says Russian officials "keep reminding us about Soviet era" but the emotional link has simply not been used in transforming relations. Oramah said one of Russia's major advantages was the goodwill. He remarked that even young people in Africa knew how Russia helped African people fight for independence. "So an emotional link is there," he told Inter-Tass News Agency.
The biggest thing that happened in Africa was the establishment of the African Continental Free Trade Area (AfCFTA). That is a huge game-changer, and steps have been made lately in the African countries for creating better conditions for business development and shaping attractive investment climate. "Sometimes, it is difficult to understand why the Russians are not taking advantage of it? We have the Chinese, we have the Americans, we have the Germans who are operating projects…That is a very, very promising area," Oramah said in his interview last year.
Ahead of Sochi summit 2019, Oramah presented a useful economic report to a special business conference that ran from 18 to 22 June, the same year, and listed spheres for possible cooperation such as finances, energy, mining, railway infrastructure, digital technologies, cybersecurity, healthcare, education, food security in Africa.
That conference saw several agreements signed including between the African Export-Import Bank (Afreximbank) and Sinara-Transport Machines JSC (STM), Transmash Holding JSC, Russian Export Center JSC, Avelar Solar Technology LLC, Chelyabinsk Pipe Plant PJSC, Kolon World Investment, and Opaia SA and the Roscongress Foundation. As far back in 2017, the Russian Export Center became Afreximbank's third largest non-African shareholding financial organization shareholder, and expected to contribute to the acceleration of investment, trade, and economic relations between Russia and African countries.
Interesting to note here that the African Continental Free Trade Area (AfCFTA) provides a unique and valuable platform for businesses to access an integrated African market of over 1.3 billion people. The growing middle class, among other factors, constitutes a huge market potential in Africa. The African continent currently has enormous potential as a market, and some experts say it is the last business frontier.
Many African countries are enacting economic reforms, demand is growing for high-quality, competitive products. Russian businesses are interested in this niche, but Russians are extremely slow. The snail-pace approach reflects their inability to determine financial instruments for supporting trade with and investment in Africa.
Accentuating the importance of multilateral cooperation between Russia and Africa, Advisor to the President of the Russian Federation, Anton Kobyakov, said: "The current situation in the world is such that we are witnesses to the formation of new centers of economic growth in Africa. Competition for African markets is growing accordingly. There is no doubt that Russia's non-commodity exporters will benefit from cooperating with Africa on manufacturing, technologies, finances, trade, and investment."
Kobyakov further pointed to modern Russia, which already has experience of successful cooperation with African countries under its belt, is ready to make an offer to the African continent that will secure mutually beneficial partnership and the joint realization of decades of painstaking work carried out by several generations of Soviet and Russian people.
With these impressive relations, Russia has not pledged publicly concrete funds toward implementing its policy objectives in Africa. Moreover, Russian officials have ignored the fact that Russia's overall economic engagement is largely staggering, various business agreements signed are still not fullfilled with many African countries.
Agreements and business negotiations resulted into 92 agreements, contracts and memoranda of understanding. Summit documents say a total of RUB 1.004 trillion ((US$12.5 bn) worth of agreements were signed at that highly-praised historic first summit in October 2019.
Large Russian companies have been unsuccessful with their projects, negatively reflecting the real motives for bilateral economic cooperation. There are several examples such as Rosatom in South Africa, Norrick Nickel in Botswana, Ajeokuta Steel Plant in Nigeria, Mining projects in Uganda and Zimbabwe, Lukoil in Cameroon, Nigeria and Sierra Leone. Currently, Russia is simply invisible in spheres providing infrastructures in Africa.
Undoubtedly, a number of Russian companies have largely underperformed in Africa, experts described was primarily due to multiple reasons. Most often, Russian investors strike important investment niches that still require long-term strategies and adequate country study. Grappling with reality, there are many investment challenges including official bureaucracy in Africa.
In order to ensure business safety and consequently taking steps to realize the primary goals, it is necessary to attain some level of understanding the priorities of the country, investment legislations, comply with terms of agreement and a careful study of policy changes, particularly when there is a sudden change in government.
What is abundantly clear is how to further stimulate African governments into exploring investment opportunities in Russia and also Russian investors into Africa within some framework of mutual cooperation. In order to facilitate both Russian and African economic operators to have access to each other's markets and encourage their participation in large-scale infrastructure projects must necessarily involve taking progressive practical steps toward resolving existing obstacles.
That said, preparations for the second Russia-Africa summit are currently underway. "The Russian side aims to continue preparing the second, as well as subsequent Russian-Africa summits and aims to make them as efficient as possible. The Russian Ministry of Foreign Affairs and other ministries are taking steps to build a full and mutually beneficial cooperation between Russia and the African countries, including the formation of a reliable social and economic infrastructure, food and energy security on the continent," said Oleg Ozerov, Ambassador-at-Large and Head of the Secretariat of the Russia-Africa Partnership Forum.
Worth saying here that African leaders are waiting to cut white ribbons marking the successful completion of Russian-managed something. Really it is time to shift from juicy rhetoric and move on towards implementing the package of bilateral agreements especially those involving infrastructure investments, determine financing concrete projects and deliver on decade-old pledges to the people of Africa.
While Russian and African leaders strike common positions on the global platform, there is also the need to recognize and appreciate the welfare of 1.3 billion population, majority impoverished, in Africa. Significant to suggest that with new horizons of the polycentric world order emerging and unfolding, active engagement of the African youth, women entrepreneurs, civil society leaders and active change-makers in the middle-class into policy efforts is necessary.
With the youth's education, some experts are still critical. Gordey Yastrebov, a Postdoctoral Researcher and Lecturer at the Institute for Sociology and Social Psychology at the University of Cologne (Germany), argues in an email interview discussion that "education can be a tool for geopolitical influence in general, and for changing perceptions specifically, and Russia (just like any other country) could use it for that same purpose. However, Russia isn't doing anything substantial on this front, at least there is no consistent effort with obvious outcomes that would make me think so. There are no large-scale investment programs in education focusing on this."
He explains that Russian education can become appealing these days, but given that Russia can no longer boast any significant scientific and technological achievements. Western educational and scientific paradigm embraces cooperation and critical independent thinking, whereas this is not the case with the Russian paradigm, which is becoming more isolationist and authoritarian. Obviously by now, Africa should look up to more successful examples elsewhere, perhaps in the United States and Europe.
As the official Russia's Ministry of Foreign Affairs website indicated – it is evident that the significant potential of the economic cooperation is far from being exhausted, much remains to be done in creating conditions necessary for interaction between Russia and Africa. At a meeting of the Ministry's Collegium, Lavrov further suggested, that was back in 2019, taking a chapter on the approach and methods adopted by China in Africa.
Now at the crossroad, it could be meadering and longer than expected to make the mark. Russia's return journey could take another generation to reach destination Africa. With the current geopolitical changing world, Russia has been stripped of as a member of many international organizations. As a direct result of Russia's "special military operation" aims at "demilitarization and denazification" since late February, Russia has come under a raft of sanctions imposed by the United States and Canada, European Union, Japan, Australia, New Zealand and a host of other countries.
For more information, look for the forthcoming Geopolitical Handbook titled "Putin's African Dream and The New Dawn: Challenges and Emerging Opportunities" (Part 2) devoted to the second Russia-Africa Summit 2022.