The World Bank defines a regional trade agreement (RTA) as a "treaty between two or more governments that define the rules of trade for all signatories." There has been a substantial increase in the formation of RTAs over the last few decades. While only 50 RTAs were in operation in 1990, more than 300 had come into being in 2020. There is an increasing global interest in RTAs. It is essential to see the commitment and involvement of Asia Pacific countries towards economic agreements to realize the objective of trade liberalization in the region. In doing so, the Asia Pacific Economic Cooperation (APEC) will be useful as a case study for the reasons that it includes the majority of economies in the region as well as it is easy to maintain the needed data for evaluation.
The Asia Pacific region is no exception. Since 1990, RTAs have been seen to overcome economic isolation and cut costs of trade. Moreover, negotiating as a region with potential trading partners offered greater leverage and better deals. The formation of Asia-Pacific Economic Cooperation (APEC) in 1989 helped accelerate trade liberalization and opened up more economic opportunities for the member countries.
Pertinently, during the Shanghai summitof APEC leaders in 2001, a declaration was made to promote free and open trade. The leaders reached an agreement, which allowed members to proceed faster in their trade liberalization if they chose to do so. Since then, APEC leaders have endorsed RTAs even at sub-regional and bilateral levels.
It is important to note that APEC is akin to a forum. It is not a supranational entity like the European Union. APEC allows member countries to take different perspectives and approaches to trade liberalization. Countries like Singapore and South Korea set strict deadlines to complete discussions of trade liberalization trade process with other nation members. Others take it slow.
In the late 1990s, Japan reversed its position on RTAs and began to pursue bilateral trade deals with several countries in the Asia Pacific. The Japanese tended to strike free trade agreements mostly with other members of APEC, including Singapore, Mexico, the Philippines, Malaysia, Chile, Thailand and Indonesia.
The recent surge in RTAs in the Asia Pacific region indicates a political momentum for APEC economies to accelerate regional and unilateral trade liberalization. APEC member states have a clear intention for extensive trade liberalization that acts in parallel with the World Trade Organization (WTO). Therefore, APEC has the potential to boost global trade and be strategically significant to developed countries like Japan, China, the US and Australia for their trade goals.
Most importantly, during the Shanghai summit of APEC leaders in 2001, a declaration was made to promote free and open trade. The agreement allows members to proceed faster in trade liberalization. As a result, APEC leaders have endorsed RTA strategies — including sub-regional and bilateral — that are already effective in the Asia Pacific. Consequently, APEC economies have joined the global market trend toward bilateral and sub-regional preferential trade agreements. Yet this approach ran directly counter to APEC's free trade and liberalization that should be open to all members. Even as RTAs proliferate, it worth noting that not one free trade agreement signed in the Asia Pacific region since the foundation of APEC lives up to the Bogor Goals.As per this declaration,signed by APEC leaders in 1994, the Asia Pacific region aims for "free and open trade and investment … no later than 2010 for developed countries and the year 2020 for under-developed countries."
A real issue has been discussed on the trade agreement functions in APEC. For instance, Australia has different types of agreements with various countries within the region. The Thailand-Australia deal, under this agreement, Australia is permitted to extend no nuisance tariffs — very low tariffs that are costly to collect — on textiles, clothing and footwear beyond 2010. On the other hand, the Australia-US free trade agreement offers no new Australian market access in sugar and fast ferries for American companies, and it places limitations on other goods that break with the spirit of the Bogor Goals. As a result, APEC's functions have become more and more unclear as there is no unification of trade agreements among APEC economies. This is to show that some economies within the region still practicing protectionism and in some sorts contradict the free and open trade targets.
Fourthly, it is well known that RTAs are very extensive and often cover many trade bases, like the focus on small and medium-sized enterprises and their role in increasing free trade and cooperation. However, reducing and eliminating tariffs is still the leading indicator of measuring the level of cooperation and free trade. The tariff reduction as a mechanism of realizing open trade can also be seen as a way of measurement in instead to evaluate APEC performance. The table below shows the APEC countries' tariff reductions from 1995 till 2018.
Table. APEC Progress on Tariffs Reduction, 1995-2018.
| | | | |
| --- | --- | --- | --- |
| Members | 1995 (%) | 2010 (%) | 2018 (%) |
| Australia | | | 7.6 3.3 3 |
| Brunei Darussalam | | | 3.8 3.1 0.2 |
| Canada | | | 9.4 2.9 2.5 |
| Chile | | | 11 6.0 6.0 |
| People's Republic of China | | | 23 9.3 9.5 |
| Hong Kong, China | | | – – – |
| Indonesia | | | 16.2 7.3 8.6 |
| Japan | | | 3.7 2.9 2.8 |
| South of Korea | | | 7.8 7.4 7.5 |
| Malaysia | | | 11 6.5 6.2 |
| Mexico | | | 13.3 7.5 5.7 |
| New Zealand | | | 6.4 2.7 2.4 (2017) |
| Papua New Guinea | | | — 3.2 2.2 |
| Peru | 13.3 (1997) | | 5.5 2.8 |
| The Philippines | | | 19.9 6.0 5.7 |
| Russia | | | 12.2 8.6 5.8 |
| Singapore | | | – – – |
| Thailand | | | 21 8.9 8.4 (2015) |
| United States | | | 5.8 3.9 3.8 |
| Vietnam | 16.3 (1999) | | 9.1 8.7 |
Source: Based on the World Bank database(1995; 2010; 2018).
Average tariffs in APEC countries declined significantly from 16.6% in 1989 to 6.4% in 2005. Moreover, average taxes are now less than 5%. Aside from Hong Kong and Singapore, which both have 0% tariffs, there are eight members — Australia, Japan, Brunei, Canada, Papua New Guinea, the US and New Zealand — that have tariffs at less than 4%. On the other hand, six countries — Chile, South Korea, Indonesia, Russia, the Philippines, Malaysia, and Mexico — have a tariff between 5% and 8%.As of 2018, China has the highest tariff at over 9.5%. The Middle Kingdom is still protective of its domestic production. Peru remarkably cut its rate from 13.3% to 2.8% between 1995 and 2018. Thailand also made a noteworthy reduction from 21% in 1995 to almost 8% in 2015. Malaysia reduced its tariffs from 11% in 1995 to 6.2% in 2018.
The above statistics show that protectionism still active in some countries like China, Indonesia and Mexico, Vietnam, Chile and Russia. Therefore, the goals of free trade were not realized as the countries agreed, 2010 and 2020. However, the current situation of coronavirus pandemic cannot be an indicator of economic type or approach as all countries in the world are trying different solutions to protect the whole economy from being collapse. However, the pro-pandemic era can showcase in the Asia Pacific that can change the bilateral and regional relations as countries may cooperate more and open their economies to overcome the cost of COVID-19.
Even the reduction on tariffs and free trade, however, the free trade objective is not fully complete for the bilateral relationships between economies where there are FTAs in force. According to Inter-American Development Bank "When the criterion is expanded to include all applied advalorem tariffs of 5% or lower, the shares expand to 82 percent and 56 percent, respectively, a significant improvement, but still well short of all trade." Therefore, APEC economies need to work more on bilateral relations by engaging the advantages of FTAs.
The simple average applied dutieson all products have fallen from 6% to 4% in the five APEC industrial economies and from 13% to 7% for the 16 APEC developing economies. Moreover, these reductions in applied rates do not take into account some of the multilateral trade successes over the last few years. For example, the conversion of non-tariff barriers to import duties and increases in binding coverage contribute to trade predictability. As a result of that, this can increase the trade among the countries in the Asia Pacific, as well as; it can give more opportunities for Direct Investment. The smooth movement of investment and non-tariff barriers have increased the level of employment in the region. For example, a lot of companies have moved from China, Japan and Australia to Singapore, Malaysia and Thailand. This movement has allowed more job opportunities to be fixed on receiving countries.
On the other hand, the ongoing trade liberalization in the Asia Pacific countries has been progressively moving to access RTAs in the region. The reduction of tariffs is the central feature of APEC's progress toward trade liberalization. For instance, APEC economies have pursued tariff reductions by implementing commitments made in RTAs since the Bogor declaration in 1994. They have been successful in accomplishing the agreement despite differences between countries in implementing tariff reductions based on different approaches used.
Not only have achievements been made in cutting tariffs, but countries have also increased the proportion of goods imported tariff-free and reduced non-tariff measures. Furthermore, countries in the Asia Pacific are trying to open up more services, expand trade and liberalize investment through facilitation initiatives.
Yet new challenges could derail the process. The COVID-19 pandemic and the ensuing lockdowns, in particular, could potentially harm the future of RTAs and trade liberalization as it will increase the protectionism approach among some countries like China, Indonesia, Vietnam, Chile and Russia. However, the current situation can also be an opportunity for more open trade to overcome the economic cost and issues raised during the pandemic, as well as, it may give a new direction to RTAs and cooperation in APEC region…
International Forum for China's Belt and Road and the Six Economic Corridors Projects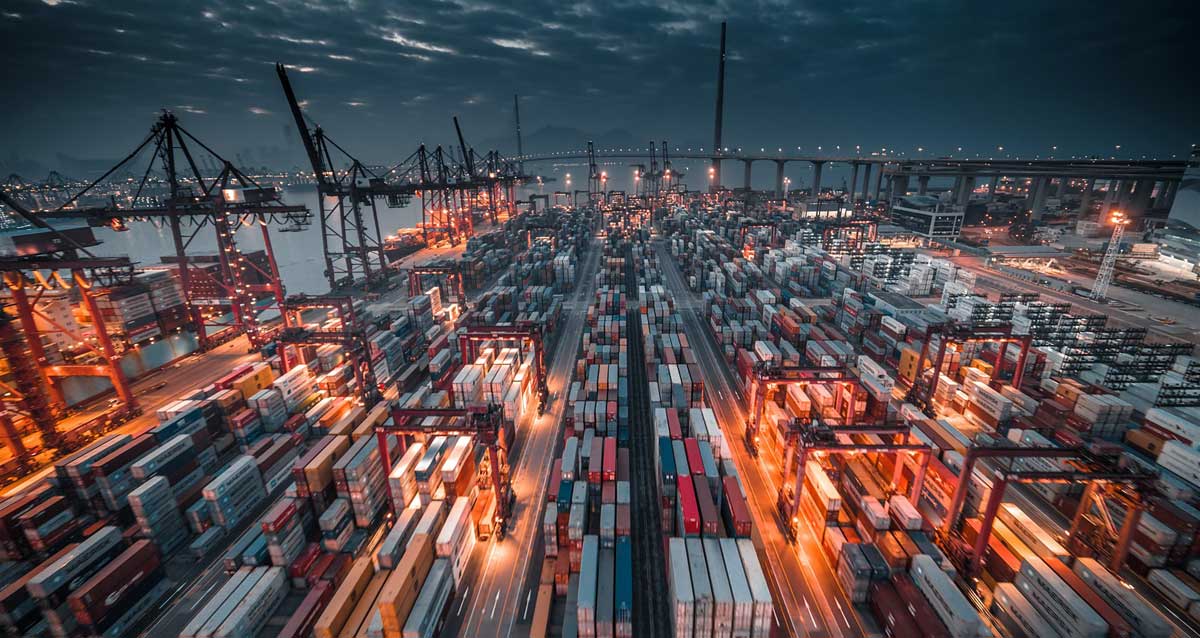 China will hold the third edition of the Belt and Road Initiative Global Forum in October 2023. The Chinese Belt and Road Initiative aims primarily to stimulate and encourage global trade infrastructure. China began its Belt and Road Initiative more than 10 years ago, and it is a global strategic initiative to develop infrastructure, to connect with Asia, Africa, and Europe by land and sea. The "Belt and Road" project, or "One Belt – One Road", is an international initiative previously presented by China with the aim of developing currently operating commercial transport corridors and establishing new corridors linking more than 60 countries around the world in the regions of Central Asia, Europe and Africa, and it is designed to enhance the development of the trade relations between them, and this in turn leads to the development of trade relations between them and China.
The idea of ​​forming a "Silk Road Economic Belt" was proposed by Chinese President Xi Jinping, and was announced for the first time during his speech in the city of Astana, the capital of Kazakhstan, in September 2013. The first forum was held in 2017, while the second one was held in 2019.
The third Belt and Road Forum for International Cooperation will be held in Beijing in October 2023, and it is expected that three high-level forums will be held on connectivity, green development and digital economy, and six other forums on trade connectivity, people-to-people connectivity, think tank exchange, the Clean Silk Road, and Sub-national cooperation, that is, with other economic blocs such as BRICS and others, and maritime cooperation, in addition to holding a conference for CEOs of major companies and projects around the world. With China officially confirming that the tenth anniversary of the Belt and Road Initiative is an important platform for all parties to research and develop high-level cooperation within the framework of the initiative.
The Belt and Road Initiative is of great importance to Egypt and the countries of the region, given its economic benefits and the investments and various economic benefits it brings. Relations between Egypt and the countries of the region and China have witnessed great development and an important shift in recent years, within the framework of the Belt and Road Initiative as an entry point for developing these relations and establishing more diversified relations between China and the countries of the region. The initiative also provides a great opportunity for cooperation between Egypt and China in the maritime field, because the Suez Canal is part of the maritime component of the Chinese Belt and Road Initiative, and Egypt has extensions with the Indian Ocean and the Mediterranean Sea that facilitate the opening and establishment of new projects between China and Egypt. The Chinese presence in the (Suez Canal Economic Zone) also contributed to transforming it into an industrial zone, with the Egyptian side planning, based on China's role in transferring technology and expertise to the Egyptian side. The Belt and Road Initiative also gave great importance to the issue of interaction between peoples, especially in the tourism sector, with Egypt expecting an increase in the volume of Chinese tourism during the coming period.
Egypt and all countries of the region also interacted with the Chinese Belt and Road Initiative in a very large way, whether by attending Belt and Road forums or opening the way for Chinese investments in our countries. In addition to the role of the Suez Canal in establishing major partnerships with the Chinese side regarding international navigation and trade through the maritime component of the initiative. The interaction of Egypt and the countries of the region with the Belt and Road Initiative has been positive, and Egypt has benefited greatly from financing institutions within the framework of the Chinese Belt and Road Initiative, such as the Asian Infrastructure Investment Bank, which contributes to financing important projects in Egypt, including: the huge Benban project in Aswan to generate electricity and the solar energy.
China has already announced the participation of 110 countries in the Third Belt and Road Forum in October 2023, in addition to the invitation of the Chinese side to many international economic forums and gatherings. The most important thing for me is the official Chinese media's confirmation that China did not invite the heads of some Western countries to attend the Belt and Road Forum, given their interference in China's affairs and obstruction of the growth of its interests. This is precisely what was confirmed by the Chinese newspaper "Global Times", which is close to the ruling Communist Party in China, by confirming that the vast majority of invitations to attend the forum were sent to leaders of developing countries, while the heads of some developed countries were not included to attend the Belt and Road Forum in 2023. With the Global Times confirming that this was done, because the main goal of the forum is development cooperation between countries, so a number of Western countries in particular were excluded. Knowing that Russian President Putin intends to visit China, and this coincides with the holding of the Belt and Road Initiative Forum in October 2023.
Some Western pressure also came on Italy in particular, despite its previous strong enthusiasm for the Chinese Belt and Road Initiative, with the Italian Foreign Minister Antonio Tajani's assertion that cooperation within the framework of the Belt and Road "did not achieve the results that the Italian side expected, and his confirmation that many Italian parties It opposes Italy's participation in the Belt and Road Forum in China in October 2023. Here came the Chinese response to the Italian Foreign Minister, through Chinese Foreign Minister Wang Yi, stressing that the "Belt and Road" plan is a huge infrastructure program similar to the ancient Silk Road of roads. Eurasian trade, and this initiative has borne fruit for Italy, which is the only economy in the "G7" that has signed a memorandum of understanding regarding the agreement to implement a number of Chinese projects in Italy in relation to the Belt and Road Initiative, to end in March 2024.
I believe that the Belt and Road Forum, in its third edition scheduled to be held in October 2023, will be different from previous years, especially with China's introduction of the economic corridors project, in light of American and Western pressure on it. Before the Belt and Road Forum began in October 2023, China officially announced the signing of cooperation documents related to the Belt and Road Initiative with more than 150 countries and more than 30 international organizations. With Belt and Road cooperation achieving economically fruitful results, such as implementing 3,000 cooperation projects and stimulating investments worth a trillion dollars. Also, since the proposal of the Belt and Road Initiative, the project to build China's economic corridors has achieved great results, which serve the direction of development for the countries participating with China in those six economic corridors, the most prominent of which are:
The New Economic Corridor for the Eurasian Continental Bridge, which relies on high-speed railways between China and Europe.
The China-Pakistan Economic Corridor, which has entered the second phase of implementing its projects, after the completion of the first phase of the Pakistani Gwadar Port Free Zone project to attract investment, and the cross-border optical cable project between China and Pakistan was completed and opened.
The economic corridor between China, Mongolia and Russia
Indochina Peninsula Economic Corridor
The economic corridor between China, Central Asia and West Asia
The Economic Corridor between Bangladesh, China, India and Myanmar, which is making slow progress
We find that the strongest projects of these six economic corridors are the China-Pakistan Economic Corridor and the China-Mongolia-Russia Economic Corridor, which has achieved many international cooperation plans for its parties. The China-Pakistan Economic Corridor has established a bilateral joint committee as a mechanism for international cooperation for coordination.
On the other hand, the American pressure on China, especially since the beginning of the Biden administration period, has considered China its biggest competitor. Not only did the United States of America pursue a policy of containment against China, but it also attracted allies to Washington to launch the Supply Chain Alliance and the Technological Alliance, which faces major objections from the Chinese, because it imposes many checks and balances in the form of huge challenges facing China. These measures taken by the United States of America, as well as the period of global embargo during the outbreak of the Corona epidemic, exacerbated many geopolitical contradictions along the Belt and Road, due to American pressure on China's projects in those six economic corridors.
A New Horizon for Kazakhstan's Economy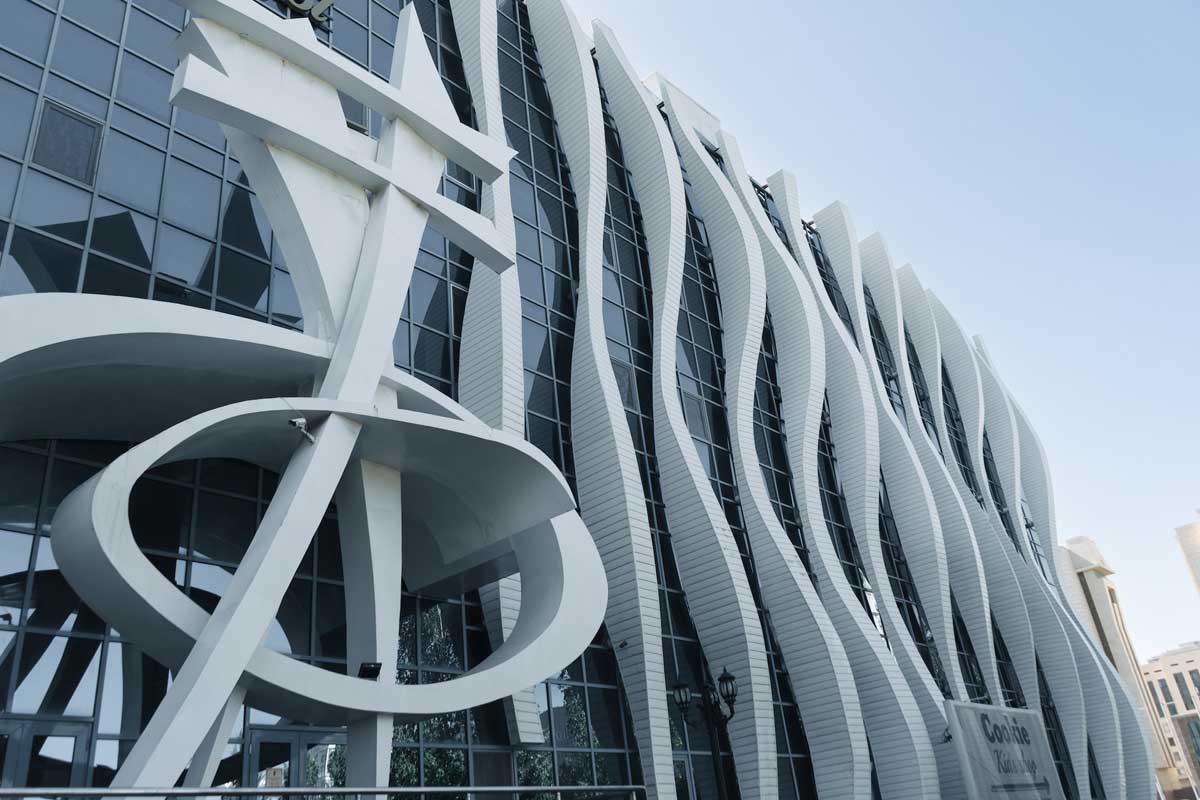 On September 1, President of Kazakhstan Kassym-Jomart Tokayev delivered an address that outlined the nation's priority areas for development. Primarily focusing on Kazakhstan's economic trajectory, the President's remarks have a significant impact on the activities and initiatives of public authorities, including quasi-public sector companies like Samruk-Kazyna, a sovereign wealth fund of Kazakhstan, which owns several major companies in the country.
Rethinking Tariff Policy
President Tokayev emphasized the necessity of reforming the tariff policy and introducing adequate market tariffs for entities subject to natural monopolies. This marks an important shift from the existing approach, which has reached its limits. Adopting a cost-plus principle for tariffs will enable us to discontinue subsidies to the economy. This, in turn, will facilitate timely preventive maintenance, thereby reducing the risk of industrial disasters. This policy overhaul will ensure break-even in the areas of activity, bolster the investment attractiveness of our companies and a number of industries, and ultimately lead to increased dividends and social payments. We have already been collaborating with the Government to systematically increase tariffs, taking into account the 10-12% inflation corridor set by regulators to ensure social stability.
Focusing on Exploration
Tau-Ken Samruk, our national mining company, is currently engaged in exploration projects with leading international companies like RioTinto, Fortescue Metals Group, and others. With Kazgeology joining the structure of Tau-Ken Samruk this year, the number of exploration projects has increased from 15 to 45, expanding the exploration area from 1887.7 km² to 13,609 km². Notably, we are focusing on copper, gold, lead, and zinc, as well as rare metals like tungsten, molybdenum, and yttrium. Joint ventures registered in Kazakhstan will own the extraction rights to these minerals if confirmed. Geological exploration work will be carried out not only by Tau-Ken Samruk, but also by the world's largest uranium producer Kazatomprom, national oil and gas companies KazMunayGaz and QazaqGaz in their areas of activity.
Energy Goals for the Next Five Years
The President has set a goal to commission 14 GW of new energy capacity over the next five years. This includes the Samruk-Kazyna projects aimed at restoring the first unit of Ekibastuz GRES-1, a coal-fired thermal power station, expanding GRES-2, and constructing GRES-3. These initiatives focus on traditional coal energy.
In addition, the Fund's portfolio features gas generation projects, the largest of which involve the reconstruction of Almaty CHPP-2 and CHPP-3, as well as the construction of a combined cycle power plant in the Turkestan region.
Special emphasis is being placed on the development of renewable energy sources, particularly hydroelectric power plants. Plans include constructing wind farms with a capacity of up to 5 GW in collaboration with foreign partners such as Total Eren, Acwa Power, Power China, Masdar, and China Power International Holding. The projects also encompass the construction of counter-regulators for Kapshagai HPP and Shulba HPP.
According to forecasted data, a capacity increase of approximately 9 GW is expected by the end of 2028.
Transport and Logistics
Strategic upgrades are in progress to improve our existing transport infrastructure and eliminate bottlenecks. Several significant infrastructure projects are currently underway, including the construction of second lines on the Dostyk–Moiynty section, and the development of new railway lines: Bakhty–Ayagoz, Darbaza–Maktaaral, as well as a bypass line around Almaty.
Alongside the widespread modernization of railway infrastructure across the country, the North–South transport corridor stands out as a promising focus area. Plans are in place to upgrade railway sections leading to the Bolashak station, which is located at the border with Turkmenistan.
Simultaneously, initiatives to boost terminal capacity are in the works both within Kazakhstan and abroad. Noteworthy projects include establishing a container hub in Aktau, constructing a terminal at Xi'an port in China, and creating a dry port at Bakhty station, among others. Kuryk port is receiving special focus; the construction of its ferry complex is nearly complete, and activity along the Trans-Caspian International Transport Route is ramping up.
The expected economic impact of these initiatives is substantial, with freight traffic projected to increase by an estimated 50 million tons annually. These efforts aim to transform Kazakhstan Temir Zholy, Kazakhstan's national railway company, into a comprehensive transport and logistics enterprise.
Top of Form
Economic development on horizon
Kazakhstan is at a historically significant crossroads. The President's address underlines a multitude of opportunities that we are keen to seize. For decades, Samruk-Kazyna has collaborated with international entities, and we firmly believe that collective business efforts are the most effective approach for the 21st century.
To attract major long-term investors, stability and clear profit plans are essential. In line with the President's recommendations, we are refining our tax policy to make it more investor-friendly, among other initiatives. These comprehensive efforts not only offer us a robust toolkit for economic development but are already yielding tangible results. I have immense faith in Kazakhstan's economic potential and am confident that the global business community will recognize and appreciate the favorable conditions being nurtured in our nation.
The High Percentage of Informal Employment in Indonesia: Causes and Implications
In most developing countries, the informal economy accounts for a large portion of the national economy and it often has a negative connotation because of inferior working conditions, low-productivity firms, and disrespect for the rule of law. The firms and workers as well as their output and production activities that are unregistered and do not pay taxes account for a significant and growing share of total economic activity. In Indonesia, BPS-Statistics Indonesia (BPS-Statistic Indonesia, 2022) records that the informal sector reaches 59.31% with more informal economy workers in rural areas. It captures three provinces including Papua (84,11%), West Sulawesi (77,25%), and West Nusa Tenggara (75,36%), with the highest percentage. The informal sector – where most MSMEs operate – employs more than 61 percent of Indonesia's total workforce (The World Bank, 2010). From a government or formal perspective, the large participation in the informal sector becomes an issue that must be resolved because restricts the government's ability to provide support for public goods and services (tax issue) and hinders economic growth.
In addition, policy-makers assume that their status (as companies and informal workers) would put them at a disadvantage relative to formal firms because they may not be able to legally obtain credit from formal financial sources, access government programs or facilities, or export products. The fact that is not surprising anymore is, even though actors in the informal sector know those losses mentioned by the government, most of them remain in their position. This phenomenon is interesting to examine because it has a lot to do with economic growth, social welfare, human capital, institutional issue, to development in various sectors. Therefore, this paper will analyze why the percentage of informal employment remains high in Indonesia despite many efforts by institutions and state agencies.
The Informal Sector: Exclusion & Exit Theory
Informal employment is a phenomenon in which firms and workers are unregistered with social security administrations, meaning their work activity and income are outside the tax control of the state and of the legal provisions in labor matters – most of them are small firms. Some literature analyzes the reasons firms or workers choose to remain in the informal sector on the one hand and the reasons other companies register their firms (and workers) and pay taxes. Perry et al. (2007) highlight informality through two lenses, exclusion & rational exit. The exclusion theory argues that the informal sector exists because workers could not find jobs in the formal sector, more precisely they are excluded from critical state benefits or modern economic circuits. Those exclusions include segmentation in the labor market, burdensome entry regulations that prohibit small firms shift to formality and growth, and informality as a defensive measure toward excessive tax and regulatory burdens. Therefore, the rational exit theory states that the net benefits of joining the formal sector are negative. Firms and workers choose to engage with formal institutions based on cost-benefit analysis, depending on their assessment of the net benefits associated with formality and the state's enforcement effort and capability. This view suggests that high informality results from a massive choice to leave formal institutions by firms and individuals. It implies societal demand on the quality of the state's service provision and enforcement capability.
They also argue that formality increases rapidly with firm size and productivity. So, formality can be seen as an input in the production process that is not really needed by small firms. However, most micro firms remain too small to benefit sufficiently from formality to overcome their various costs (a survey of informal Mexican micro firms). Other reasons are the high costs and time required to register or the high costs of operating as a registered business. In their research, the degree of formality increases as the firm grows larger and their demand for formalization increases, as does the probability of detection by authorities. Firms choosing to register do have better performance or, the firms that started operations being registered exhibit higher levels (on average) of labor productivity than their equivalent unregistered peers (survey in Latin America). However, there is evidence that, in some cases, informality reflects defensive evasion of possibly excessive regulation. In short, firms not only consider the cost and benefit of formality but their environment that does not demonstrate demand for its expected benefits also influences their decision. For the last, even if the government reduced registration costs, it would not lead to formalization. In other cases, such as unskilled workers – with lower formal wages, they may find that paying social protection and expected returns from a formal job do not exceed their consumption or greater flexibility and income they can get as informal workers. Especially when they have social protection alternatives from private or noncontributory programs (Perry et al., 2007). However, informality is a multidimensional phenomenon in which exclusion and exit mechanisms depend on each country based on its institutions, historical background, and legal frameworks.
The analyses highlight the characteristics of informal workers, their motivations, and their preference for the benefits and non-monetary characteristics of jobs such as flexibility, autonomy, stability, and mobility. Most of these informal workers seem to choose their jobs according to their individual needs, particularly their desire for flexibility and autonomy, and their abilities (comparative advantage). Either independent workers (firm owner and self-employment) or informal salaried workers are related to the exclusion and exit model. Most independent workers choose their jobs voluntarily, exit the formal social protection system, and underline the non-monetary of self-employment. In contrast, most informal salaried workers are excluded from more desirable jobs, either as formal workers or self-employed. They also choose not to contribute to social security and health insurance plans (exit) mainly because of low incomes and their employer's decision not to offer benefits. Based on Perry's research in Latin America, most of the self-employed do not appear to be excluded from the formal sector but they choose to exit (rationally, cost-benefit) of formality. They considered their minimal human capital, access to other assets, and low aggregate productivity in the economy. Informal employment then becomes a better option than suitable jobs in formal ones.
The dualism of the Informal Sector
Furthermore, Rizki, Suryadarma, & Suryahadi (2020) used dual economic theory in their research on informal workers in Indonesia in the 1996-2014 period. The dual economy theory argues that the informal and formal sectors co-exist, and are fundamentally different. They produce different products, with different labor, capital, and technological inputs that automatically have different productivity levels, and also pay different levels of wages and serve different consumers. This theory assumes that changes in registration costs will have no impact on the size of the informal sector in the dual economy model. Only economic growth could solve this issue because it will reduce the size of the informal sector while encouraging the formation and expansion of formal firms (Rafael La Porta & Andrei Shleifer, 2014).
Based on Rizki et al. research, Indonesia with its large informal sector in which 57 percent of the 125 million working population are informal workers (50% in the non-agriculture sectors since 2000), the transition from informal to formal jobs is very gradual and can be rapidly overturned by an economic crisis. Although, indeed, between 1996 and 2014, they found evidence that the informal sector seemed to shrink along with economic growth, however, it took a very long time. The results from the first job trend examination show individuals whose first job was as a low-tier informal (LTI) worker, almost half remained in that position through the next 8 to 19 years, and another 45 percent became low-tier formal (LTF) workers for at least one year. Their findings emphasize that the dual economy is divided between low-tier and high-tier employment, rather than informal and formal employment. Even if they shift, they are still at a low-level of employment. However, they have a relatively good chance of switching to LTF work because of the earnings premium that LTI could gain is large and statistically significant (42%). Hence, the research recommends, instead of creating policies that try to encourage low-level informal sector workers to become high-tier informal sector workers – as most policymakers in developing countries desire, the government should be advised to create jobs, even if low-tier ones, that LTI can apply for.
Another research from William, Horodnic, & Windebank (2017) on the dual informal labor market with a case study in the European Union. They see the informal economy both as the 'exclusion' and 'out', and as internal dualism of it. The evaluation was carried out on a dual informal labor market composed of an exit-driven 'upper tier' and exclusion-driven 'lower tier' of informal workers. Their analysis resulted in the finding that 24% of participants did so for pure exclusion reasons, 45% for pure exit reasons, and 31% for a mixture of both exclusion and exit rationales. So, it is not purely for exit or exclusion rationales, instead, there is an internal dualism of the informal sector, with some involved in the informal sector being exit, others exclusion, and yet others driven by a mixture of both motives. However, the weight given to exit and exclusion is not uniform across the European Union. Exclusion is more common in Southern Europe and East-Central Europe but less in Nordic nations and Western Europe. Based on their analysis, the exclusion-driven 'lower tier' was identified as more likely to be populated by the unemployed and those living in East-Central Europe, and the exit-driven 'upper tier' by those with fewer financial difficulties and who live in the Nordic countries. In sum, the informal sector is not purely a necessity-driven realm for excluded populations or purely a result of a desire to exit a burdensome and over-regulated formal sector, it is a mixture of both exclusion and exit rationales.
Institutional Perspective
In addition to examining the phenomenon of the high percentage of informal employment in developing countries through the perspective of economic literature, the author will also look at it from an institutional perspective. Williams & Harodnic (2015), through the lens of institutional theory, reveal that there is a strong relationship between tax morale and participation in the informal economy. The lower the level of tax morale, the higher the level of participation in the informal economy. They mention that not only formal institutions (codified laws & regulations) – government morality – define institutional strength (non-compliance; enforcement) but also informal institutions (societal morality) such as norms, values, and principles. So, in the case of the informal economy, they argue that there is an asymmetry between government morality and societal morality, thereby resulting in a large percentage of the informal economy. The finding (case: the UK population) is people who participate in the informal economy have significantly lower tax morale than those in formal ones.
Indonesia's Informal Employment
Based on the literature reviews and theories above, the author observes that in the Indonesian case, the exclusion theory is not really relevant (directly) as a reason for the high percentage of the informal sector, especially since the period 2018-after the pandemic COVID-19 until now. During that period, the government amended and passed regulations that ease and facilitate access for MSMEs and workers to enter the formal economy. For instance, the central government has also reduced registration fees (Directorate General of Intellectual Property, Trademark) and business taxes (1% to 0.5%) (Directorate General of Taxes) which have been implemented since 2018, but participation in the informal economy is still large. There are still many informal economy actors who are reluctant to transform into the formal sector. They still assume that the procedure for formalizing (registration) their business is too complicated – and expensive, although the government has reduced and simplified registration. Even the registration of the Taxpayer Identification Number (Nomor Pokok Wajib Pajak/NPWP) – as a requirement for access to capital loans at the Bank, paying taxes, and reporting the Annual Tax Return (Surat Pemberitahuan Tahunan/SPT) can be done at the tax office or through the online site at pajak.go.id which incidentally makes it easier for the community (theoretically). On the other hand, the formation of the Job Creation Law No. 11/2020 (widely known as the "Omnibus Law") should also support informal workers and MSMEs to shift, but this is not the case.
The high informal sector in Indonesia is more relevant viewed through a rational exit lens in which MSMEs (and workers) choose to be informal because the costs of formality are greater than its benefits. They assume that formalizing their enterprises (mostly small one) are costly and not worth the benefits they get. They have to pay business taxes (Article 2 (5) Law No. 36/2008 on Income Tax; Government Regulation (PP) No. 23/2018 on Income Tax) and have to deal with regulations related to employment (the Job Creation Law No. 11/2020), product certification, and they have to pay business taxes (Article 2 (5) Law No. 36/2008 on Income Tax; Government Regulation (PP) No. 23/2018 on Income Tax) and have to deal with regulations related to employment (the Job Creation Law No. 11/2020) and product certification, and procedures they find complicated and time-consuming to perform. Most of the MSMEs in Indonesia are small – and mostly run by the lower middle class. Lower middle-class informal actors prefer to remain in the informal sector because they enjoy benefits such as not having to pay taxes – but enjoy tax advantages, wage rates that are not limited by labor regulations, not spending time with registration and administration processes that they consider complicated, and other advantages of not following the rules.
So, the author sees this as more of a human capital and societal morality issue. Small businesses and workers in the informal sector are constrained to meet standards in the formal sector due to their low capacities, such as inadequate skills, low education, and lack of knowledge about technology-digitization, which indeed affects their mentality and performance (productivity, efficiency, marketing, management). This fact is in line with the dual economy theory of informality. Furthermore, from an institutional perspective, the informal sector is a matter of enforcement and societal resistance which requires changing the values and beliefs of the population by trying to harmonize regulations and soft policies, so that trust, self-regulation, and high commitment can grow. Hence, in its implementation, the government must have clear indicators for MSME development. MSME development programs must be synergized so that they do not run separately in each ministry/institution. It is necessary to map and differentiate in handling problems based on the size of MSMEs, worker skills, and class so that empowerment is carried out on target. In conclusion, besides the significance of the institution, meaningful enforcement effort and capacity from above and societal cooperation from below, are very important indicators to create a strong institution. Lack of enforcement capacity relative to societal resistance becomes one of the causes of the high percentage of the Indonesian informal economy. It is also important to pay attention to increasing skills in line with the needs of the labor market. It seems that what is important is no longer whether they become informal (which always has a negative connotation) or formal (good one), but how to empower those at the middle and lower levels so that their capacity and morale support economic growth and prosperity economically and socially.