COVID-19 disrupting critical mental health services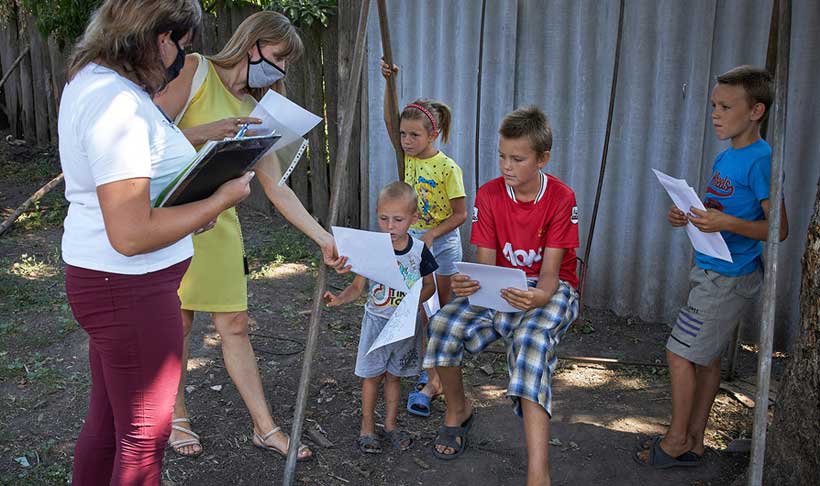 The global pandemic has disrupted critical mental health services in 93 per cent of the countries it surveyed, underscoring the devastating impact of COVID-19 and highlighting an urgent need to scale up funding, the UN World Health Organization (WHO) has said.
Announcing the findings on Monday, the UN health agency also said that the pandemic has increased the need for the vital services.
"COVID-19 has interrupted essential mental health services around the world just when they're needed most," said Tedros Adhanom Ghebreyesus, WHO Director-General, calling on world leaders to "move fast and decisively to invest more in life-saving mental health programmes – during the pandemic and beyond."
"Good mental health is absolutely fundamental to overall health and well-being," he added.
Bereavement, isolation, loss of income and fear are triggering mental health conditions or exacerbating existing ones. Many people may be facing increased levels of alcohol and drug use, insomnia, and anxiety, according to WHO.
COVID-19 itself can lead to neurological and mental complications, such as delirium, agitation, and stroke. People with pre-existing mental, neurological or substance use disorders are also more vulnerable to SARS-CoV-2 infection – they may stand a higher risk of severe outcomes and even death.
Survey findings
The survey – conducted between June and August 2020, covering 130 countries – evaluated how the provision of mental, neurological and substance use services changed due to COVID-19, the types of services disrupted, and how the countries are adapting.
It showed that while many countries (70 per cent) adopted telemedicine or teletherapy to overcome disruptions to in-person services, there were significant disparities among them. More than 80 per cent of high-income countries reported deploying such measures to bridge gaps, compared with less than 50 per cent of low-income countries, said WHO.
Findings also showed that counselling and psychotherapy were disrupted in 67 per cent of the countries, 65 per cent reported impact on critical harm reduction services, and 45 per cent on treatment for opioid dependence.
More than a third (35 per cent) reported disruptions to emergency interventions, including those for people experiencing prolonged seizures, severe substance use withdrawal syndromes, and delirium, often a sign of a serious underlying medical condition. Three in ten countries also reported disrupted access for medications for mental, neurological and substance use disorders.
The results were released ahead of the UN health agency's Big Event for Mental Health – a global online advocacy event on 10 October, which will highlight the need for increased investments in mental health in the wake of COVID-19.
Ensure resources for essential services
Recalling its guidance on maintaining essential services – including mental health services – during COVID-19, WHO urged countries to allocate resources to mental health as an integral component of their response and recovery plans.
According to the survey results, while 89 per cent of countries reported that mental health and psychosocial support is part of their national COVID-19 response plans, only 17 per cent among them reported having full additional funding to cover these activities.
"This all highlights the need for more money for mental health," said WHO, noting that as the pandemic continues, even greater demand will be placed on national and international mental health programmes that have suffered from years of chronic underfunding.
Prior to the pandemic, countries were spending less than 2 per cent of their national health budgets on mental health, and struggling to meet their populations' needs, the UN agency added, calling for greater resources for the sector, including from international partners as mental health receives less than 1 per cent of international aid earmarked for health.
COVID-19: 'Little or no' benefit from trials of anti-virals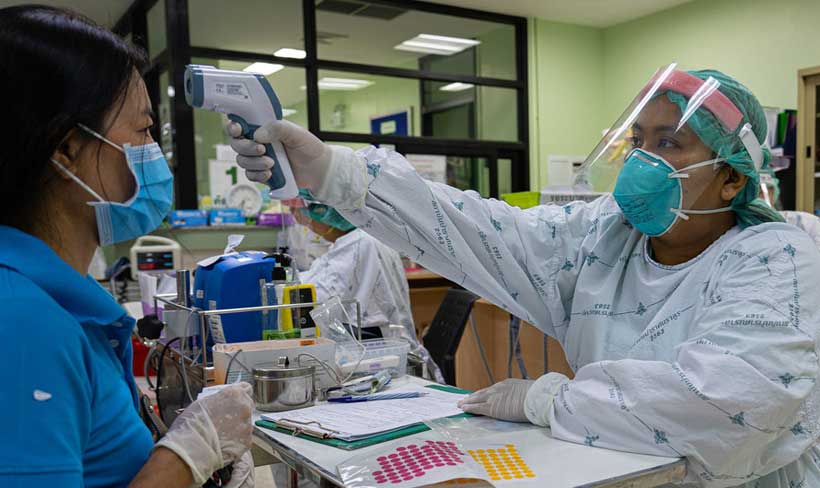 Latest results from a UN-coordinated international trial on four COVID-19 therapeutic drugs, indicate that they have "little or no" positive impact on preventing deaths in patients infected with the new coronavirus.
The Solidarity Therapeutics Trial, overseen by the World Health Organization (WHO), shows that medications Remdesivir, hydroxychloroquine, lopinavir/ritonavir and interferon, repurposed to treat new coronavirus infections, "appeared to have little or no effect on 28-day mortality or the in-hospital course of COVID-19 among hospitalized patients", WHO said in a statement on Friday.
The study, which began in March and spans more than 30 countries, looked at the effects of these treatments on overall mortality, initiation of ventilation, and duration of hospital stay in hospitalized individuals.
Other uses of the drugs, for example in treatment of patients in the community or for prevention, would have to be examined using different trials, the WHO explained.
Associated blood pressure risks
In a related announcement, the UN health agency said that COVID-19 had also highlighted the increased vulnerability of people with high blood pressure to the coronavirus.
The warning is based on data from more than 120 countries showing significant COVID-related disruption to treatment for people suffering from chronic health conditions, with findings showing these patients make up 50 to 60 per cent of all deaths from COVID.
Dr. Bente Mikkelsen, Director of WHO's Department of Noncommunicable Diseases, said that more than 1.13 billion people around the world suffer from hypertension.
Of this number, 745,800,000 live in low and middle-income countries and 80 per cent of these nations have fewer than 50 per cent of people on treatment.
Many unaware they are sick
On average, one in four men suffer from the condition, compared with one in five women, according to WHO data. In addition, two in five people are not aware that they even have hypertension.
"When it comes to COVID-19 and hypertension, the 122 countries that have reported tells us that in over 50 per cent of the countries their health care services is disrupted fully or partially…In addition, we see a high number of fatalities", Dr. Mikkelsen told journalists in Geneva.
Noting that global figures have yet to be calculated, she added that for those countries where data was available, "we see in the range of 50, 60 per cent of the people that are severely ill and die in hospitals from COVID have hypertension, diabetes", and other non-communicable diseases.
Pandemic resurgence
Highlighting how the pandemic has made a resurgence in many countries across all continents after the easing of restrictions, and the additional health threat posed by the impending influenza season in the global north, the WHO official appealed to governments everywhere to address hypertension urgently.
She also cited growing evidence that poor and salty diets along with rising inactivity, have contributed to worsening hypertension rates globally.
To coincide with World Hypertension Day on 16 October, Dr Mikkelsen unveiled a series of recommendations and products developed by the WHO to promote action on hypertension "during and beyond the pandemic".
By doing so, health authorities can help people to keep their blood pressure under control and prevent stroke, heart attack, and kidney damage, the WHO believes.
The new protocols are based on successful patient blood pressure management in 18 countries involving more three million people.
Today, only 20 per cent of the world's nations are on track to reduce hypertension by 25 per cent by 2025, a global target set by the World Health Assembly in 2013, according to the UN health agency.
China joins global effort to ensure COVID vaccine access for all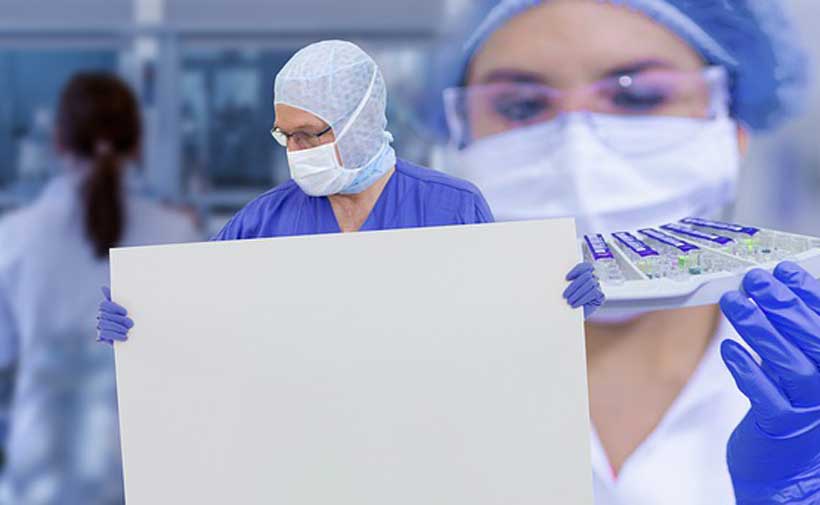 China is among three additional countries to have signed on to a global initiative that aims to ensure fair and equitable access to a COVID-19 vaccine once developed, the World Health Organization (WHO) reported on Friday.
The country, together with the Republic of Korea and the tiny Pacific island of Nauru, joined the COVAX Facility this week, bringing the total number of participating nations and economies to 171, WHO chief Tedros Adhanom Ghebreyesus announced during his regular media briefing on the pandemic.
"The world is eagerly anticipating the results of trials of vaccines against COVID-19, which are needed for WHO authorization", said Tedros.
"Once we have an effective vaccine, we must also use it effectively, and the best way to do that is by making sure it's available to all countries equitably through the COVAX Facility."
More countries, greater prospects
The global mechanism will work to deliver two billion doses by the end of next year. It currently has the largest portfolio of potential vaccines, with several in advanced human trials.
WHO was asked about the impact of China's participation.
"The more countries that participate in the COVAX Facility, the greater opportunity of being able to roll out vaccines as rapidly as possible, as fairly as possible, to reduce the risk of severe COVID disease globally", said Dr. Bruce Aylward, Senior Advisor.
He added that details on China's enrollment "(are) still being worked out", with specific information anticipated early next week.
Notably, both the United States and Russia have not so far signed on.
A sign of solidarity
WHO has also welcomed the announcement this week that vaccine developer Moderna will not enforce patent rights over its COVID-19 shots during the pandemic.
Tedros expressed appreciation for "this act of solidarity", which aligns with another initiative for sharing scientific knowledge, data and intellectual property in efforts to beat back the disease.
The COVID-19 Technology Access Pool (C-TAP) was launched in May and is described as a "one-stop shop" for affordable access to technology.
It draws on existing mechanisms such as the UN-backed Medicines Patent Pool, which expands access to treatments for HIV and hepatitis for low and middle income countries.
Praise for the World Food Programme
Tedros began the briefing by congratulating sister UN agency the World Food Programme (WFP), which was awarded the Nobel Peace Prize earlier on Friday.
His praise was echoed by Dr. Michael Ryan, Executive Director of WHO's Health Emergencies Programme, who has worked in conflict areas and led many responses to epidemics, including containing Ebola in the Democratic Republic of the Congo.
"WFP not only feeds the hungry but moves most of the humanitarian workforce into the most extreme of environments," Dr. Ryan told journalists.
"WFP feeds and protects us in the field and allows us to do our job. We used to say this in West Africa, and I will say it to the world: WFP rocks".
COVID-19 rise in Europe a great concern: WHO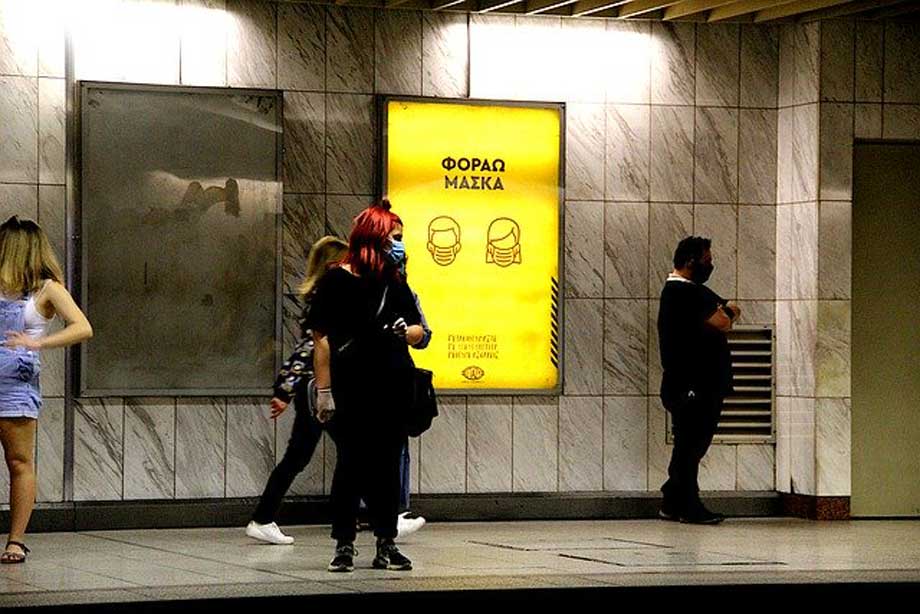 COVID-19 is now the fifth leading cause of death in Europe, where nearly 700,000 cases were reported this week: the highest weekly incidence since the pandemic began in March, the regional head of the UN World Health Organization (WHO) told journalists on Thursday.
Dr. Hans Henri P. Kluge said the tightening up of restrictions by governments is "absolutely necessary" as the disease continues to surge, with "exponential increases" in cases and deaths.
"The evolving epidemiological situation in Europe raises great concern: daily numbers of cases are up, hospital admissions are up, COVID-19 is now the fifth leading cause of death and the bar of 1,000 deaths per day has now been reached," he reported.
Cases reach record highs
Dr. Kluge said overall, Europe has recorded more than seven million cases of COVID-19, with the jump from six million taking just 10 days.
This past weekend, daily case totals surpassed 120,000 for the first time, and on both Saturday and Sunday, reaching new records.
However, he stressed that the region has not returned to the early days of the pandemic.
"Although we record two to three times more cases per day compared to the April peak, we still observe five times fewer deaths. The doubling time in hospital admissions is still two to three times longer," he said, adding "in the meantime, the virus has not changed; it has not become more nor less dangerous."
Potential worsening a reality
Dr. Kluge explained that one reason for the higher case rates is increased COVID-19 testing, including among younger people. This population also partly accounts for the decreased mortality rates.
"These figures say that the epidemiological curve rebound is so far higher, but the slope is lower and less fatal for now. But it has the realistic potential to worsen drastically if the disease spreads back into older age cohorts after more indoor social contacts across generations," he warned.
Looking ahead, Dr. Kluge admitted that projections are "not optimistic".
Reliable epidemiological models indicate that prolonged relaxing of policies could result in mortality levels four to five times higher than in April, with results visible by January 2021.
He stressed the importance of maintaining simple measures already in place, as the modelling shows how wearing masks, coupled with strict control of social gathering, may save up to 281,000 lives across the region by February.
This assumes a 95 per cent rate for mask use, up from the current rate, which is less than 60 per cent.
Restrictions 'absolutely necessary'
"Under proportionately more stringent scenarios, the model is reliably much more optimistic, still with slightly higher levels of morbidity and mortality than in the first wave, but with a lower slope – as if we should rather expect a higher and longer swell instead of a sharp peak, giving us more reaction time," said Dr. Kluge.
"These projections do nothing but confirm what we always said: the pandemic won't reverse its course on its own, but we will."
The WHO bureau chief underlined the importance of targeted national responses to contain COVID-19 spread.
"Measures are tightening up in many countries in Europe, and this is good because they are absolutely necessary," he said. "They are appropriate and necessary responses to what the data is telling us: transmission and sources of contamination occur in homes and indoor public places, and within communities poorly complying with self-protection measures."