70 per cent of COVID cases located in just 10 countries
While COVID-19 has affected all countries, the pandemic is "uneven", and it is estimated that 10 per cent of the global population may have been infected with the virus, senior officials with the World Health Organization (WHO) said on Monday.
Speaking to a special session of the agency's Executive Board, WHO chief Tedros Adhanom Ghebreyesus said 10 countries account for 70 per cent of all reported cases and deaths, and just three countries account for half.
"Not all countries have responded the same way, and not all countries have been affected the same way", he told the 34 members.
Most people still at risk
Globally, there were more than 35 million cases of COVID-19 as of Monday, and more than one million deaths.
Dr. Michael Ryan, WHO Emergencies Director, reported that the pandemic continues to evolve, with a surge in Southeast Asia, an "upward trajectory" in the northern hemisphere, and an increase in cases and deaths in Europe and the Eastern Mediterranean. Meanwhile, the situation "is currently rather more positive" in Africa and the Western Pacific.
"Our current best estimates tell us that about 10 per cent of the global population may have been infected by this virus. This varies depending on country; it varies from urban to rural; it varies between different groups. But what it does mean is that the vast majority of the world remains at risk", said Dr. Ryan.
"We know the pandemic will continue to evolve. But we also know we have the tools that work to suppress transmission and save lives right now, and they are at our disposal. The future depends on the choices we collectively make about how we use those tools; develop, scale-up and distribute others."
Four country scenarios
Tedros outlined four scenarios countries are facing during the crisis.
Some nations took quick and decisive action against the pandemic, thus avoiding large outbreaks. And while some countries suffered large outbreaks, they were able to bring them under control and suppress the virus.
"Third, while some countries brought the virus under control, as economies and societies have eased restrictions, there has been an increase in cases", he continued. And fourth, there are still some countries in the "intense phase of transmission."
Tedros stressed that "every situation can be turned around", underlining the importance of strong leadership, clear and comprehensive strategies, consistent communication, as well as engaging the population.
Funding and solidarity
With the northern hemisphere influenza season fast approaching, and COVID-19 cases increasing in some countries, the WHO chief outlined three priorities for the coming months, including increasing funding to ensure all people will have equal access to any potential treatments.
Tedros urged countries to "realize the full potential" of the Access to COVID-19 Tools (ACT) Accelerator, which includes a groundbreaking global collaboration to speed up development of vaccines that will be available to anyone, anywhere who needs them.
The ACT Accelerator was launched in April and has secured around $3 billion so far. However, Tedros said some $34 billion is still required, with $14 billion needed now to maintain momentum.
"History will not judge us kindly if it records that trillions of dollars were poured into domestic stimulus packages, but the international community could not find the funds to ensure equitable access for all people", he said.
Besides highlighting the funding gap, Tedros underscored the need to "continue to make the most of the tools we have" to fight the pandemic. These range from practicing physical distancing and wearing masks, but also include surveillance, isolation, compassionate care, contact tracing and quarantine.
"And third, I will never tire of calling for solidarity", he said. "Finger-pointing will not prevent a single infection. Apportioning blame will not save a single life."
Independent review expected
The meeting with WHO's Executive Board provided an opportunity to discuss developments around the implementation of a COVID-19 strategic preparedness and response plan, as well as steps taken to initiate a review by an independent panel.
The 34 members will be briefed on Tuesday by the Independent Panel for Pandemic Preparedness and Response (IPPR). They also will hear from two other bodies: the International Health Regulations Review Committee and the Independent Oversight and Advisory Committee for the WHO Health Emergencies Programme.
Tedros has also launched an urgent investigation into reports of alleged sexual exploitation and abuse by people who identified themselves as working for WHO in the Democratic Republic of the Congo, during the major Ebola outbreak in the east which ended in June.
A list of candidates to lead the investigation has been identified, with more details to follow.
Belarus human rights situation deteriorating further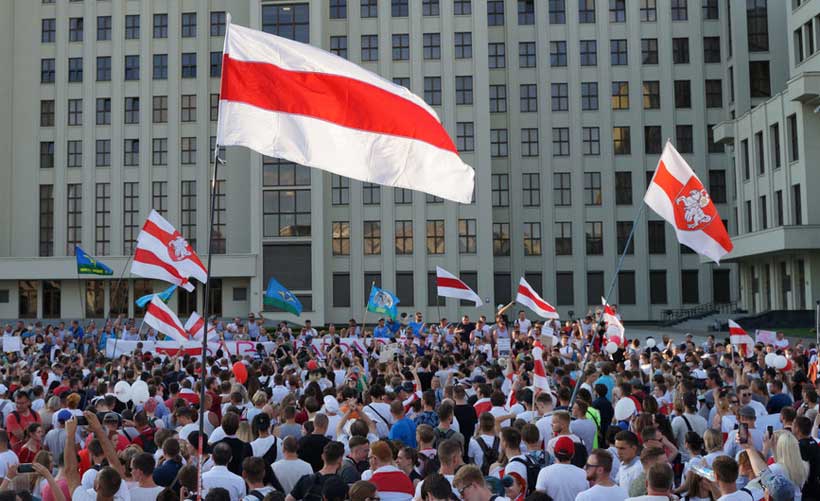 A "systematic crackdown" against dissent in Belarus is continuing, months since the country's disputed presidential election last year, UN rights chief Michelle Bachelet has told the Human Rights Council.
In comments to the Geneva forum on Thursday, the High Commissioner for Human Rights insisted that curbs on demonstrators had got worse since last August's poll returned President Alexander Lukashenko to office.
Those protests had led to "mass arbitrary arrests and detentions" of largely peaceful demonstrators, along with "hundreds of allegations of torture and ill-treatment", Ms. Bachelet said, before noting that "not one of the hundreds of complaints for acts of torture and ill-treatment" had been investigated.
The High Commissioner highlighted concerns about Government proposals which would reportedly "enable harsher punishments" for those taking part in peaceful demonstrations from now on.
To date, nearly 250 people have received prison sentences on allegedly politically-motivated charges context of the 2020 presidential election, Ms. Bachelet said.
'Unprecedented' human rights crisis
The OHCHR report "covers serious violations" of rights between 1 May and 20 December last year. "The events that unfolded before and immediately after the election have led to a human rights crisis of unprecedented dimension in the country", added Ms. Bachelet.
All of the violations detailed "committed with impunity, created an atmosphere of fear", she said, noting the further deterioration since December.
She said journalists were being increasingly targeted, "and human rights defenders both institutionally and individually. Just last week, large-scale searches of human rights defenders, journalists, and organizations such as the Belarusian Association of Journalists and Viasna (A Minsk-based human rights centre) were conducted, reportedly in connection with criminal investigations for 'mass disorder'".
Release innocent protesters
She told the Council it was "essential for the future of the country that respect for human rights, and the broadest possible civic space, be established. All those who have been detained for peacefully exercising their rights should be released."
The rights chief called for "thorough, effective, credible and transparent investigations" into all the allegations of serious violations, with perpetrators being brought to justice, as well as an "immediate end" to the Government policy of harassment and intimidation of civil society and media workers.
"I further recommend comprehensive reform of the national legal framework", she concluded. "Our report includes specific recommendations, which address key systemic issues, including with respect to fair trials, due process and the independence of the judiciary."
Natalia Vodianova joins UNFPA to tackle stigma and advance women's health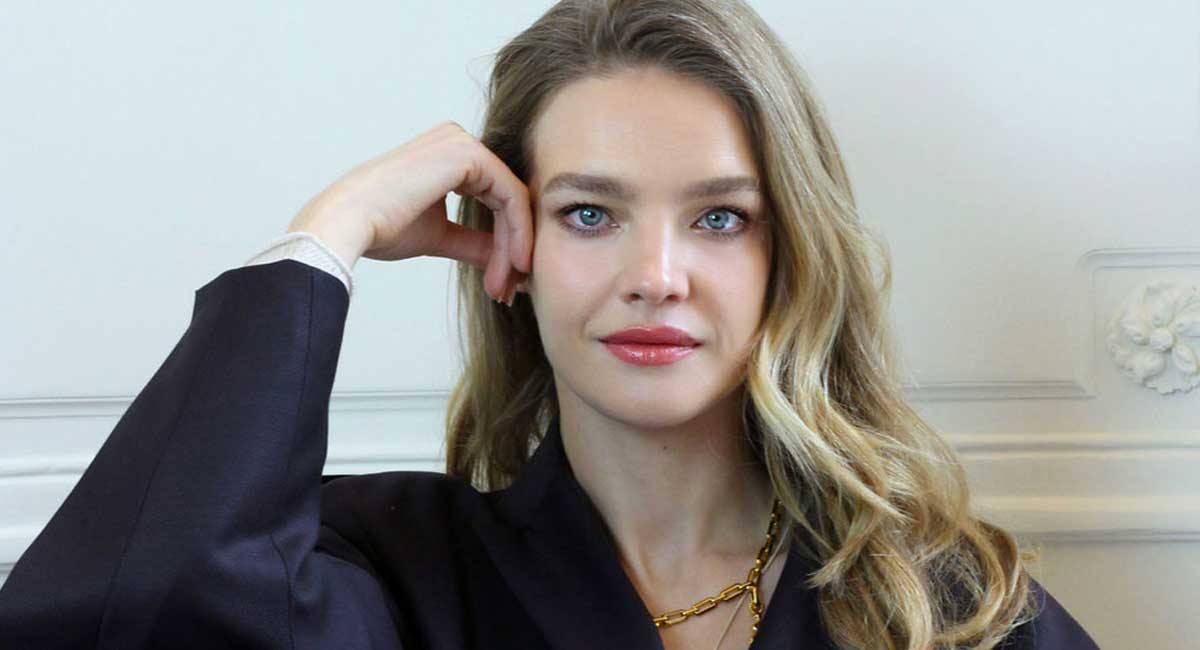 The UN's sexual and reproductive health agency, UNFPA, on Wednesday appointed supermodel, philanthropist, and impact investor Natalia Vodianova as its newest Goodwill Ambassador, in an effort to empower women and girls, including fighting stigma surrounding menstruation.
"For too long, society's approach to menstruation and women's health has been defined by taboo and stigma", said Ms. Vodianova, stressing that the situation "has undermined the most basic needs and rights of women."
In her new role with UNFPA, officially known as the UN Population Fund, Ms. Vodianova will seek to help culturally redefine menstruation, as a normal bodily function.
On any given day, more than 800 million women and girls aged 15 to 49 are actively menstruating. In many countries, taboos surrounding the cycle leaves girls vulnerable and can even be life-threatening, says UNFPA, as they are excluded from public life, denied opportunities, sanitation and basic health needs.
Major mission
The agency said in a press release, that the issue has been starved of the attention it deserves, but in recent years that has started to change, and "achieving this, is central to UNFPA's mandate".
"It's a tragic irony that something as universal as menstruation can make girls feel so isolated…We all have a role to play in breaking the taboos around menstruation", said UNFPA Executive Director Natalia Kanem, underscoring the significance of spotlighting the damage caused.
She added that the agency "is pleased to partner with such a powerful and committed advocate. Societies prosper when girls are confident, empowered and making their own decisions!"
Building on past momentum
Over the past three years, Ms. Vodianova has teamed up with UNFPA to launch a series of "Let's Talk" events worldwide, which have mobilised policy makers, civil society and the private sector to help tackle shame, exclusion and discrimination, faced routinely by millions of women and girls.
Leaders from various sectors such as fashion, politics, sport, technology and media have also gathered in Turkey, Kenya, Switzerland, Belarus and India to advance women's health.
Raised in poverty by a single mother in Russia, along with caring for a half-sister who has cerebral palsy and autism, Ms.Vodianova is a passionate advocate for human rights, including reproductive rights and the rights of people living with disabilities, UNFPA noted.
The agency said it was looking forward to working with her in her role as a bridge builder across the fashion and technology industries, where she's an influential international voice, to help achieve the Sustainable Development Goals by 2030.
Georgia's Blue Economy Can Be a Vehicle for Accelerating Climate Change Adaptation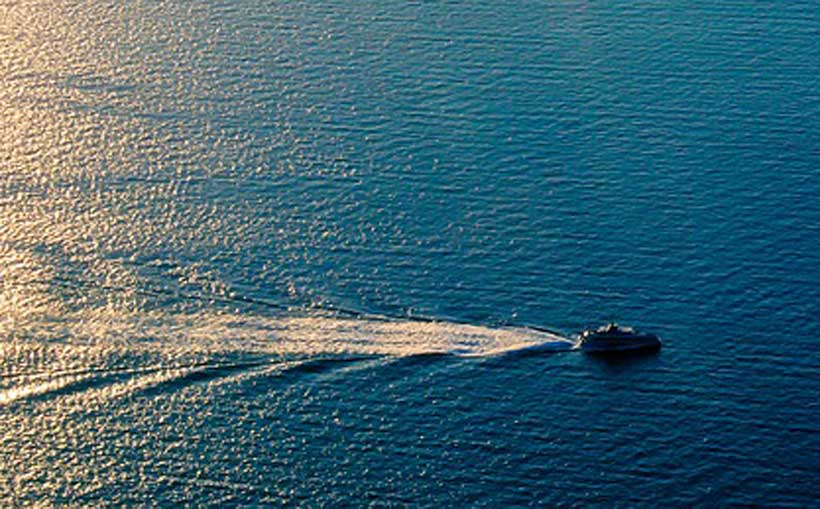 Greening the Coast and Blueing the Sea for a Resilient Georgia – a virtual event on climate change and marine pollution – was held today with the cooperation of the World Bank, the Organization of the Black Sea Economic Cooperation (BSEC) andthe Government of Georgia.
The event was focused on the findings and recommendations of two recent World Bank reports: Impacts of Climate Change on Georgia's Coastal Zone: Vulnerability Assessment and Adaptation Options and The Cost of Coastal Zone Degradation in Georgia: A Tool for the Coastal Zone Adaptation and the Nationally Determined Contributions.
The reports identify key climate risks and vulnerabilities and the costs of environmental degradation of the coastal zone due to pollution, flooding, coastal erosion, and agricultural soil and forest degradation. Climate adaptation through resilient use of water resources and bringing back tourism to coastal areas after the COVID-19 pandemic are among the recommended priority coastal adaptation interventions.
"Georgia is committed to making its coastal and marine spaces and tourism more resilient, and our Black Sea less polluted," said Nino Tandilashvili, Deputy Minister of Environmental Protection and Agriculture of Georgia.
With the World Bank's global knowledge and support, Georgia is well positioned to enter a new frontier with its climate pledges under the 2015 Paris Agreement. In addition to climate adaptation measures in its coastal zone, transition to a more sustainable Blue Economy can become a public policy goal that can support Georgia's EU integration agenda and its national development objectives, while preventing environmental degradation and ecological imbalances in the use of coastal and marine resources.
"While the reports seek to raise the level of urgency needed to reduce the impact of climate change on the coastal zone and the escalating cost of inaction, it is not too late for action to ensure that the coastline of the Black Sea of Georgia adapts to climate change. Overall, the blue economy is vital for the social-economic development of Georgia and other countries across the region," said Sebastian Molineus, World Bank Regional Director for the South Caucasus.
Today's event also initiated consultations on Blueing the Black Sea, a World Bank and BSEC supported new regional initiative to tackle marine pollution and catalyze Blue Economy investments in the Black Sea region. Recognizing the critical importance that environmental rehabilitation of the Black Sea has for the entire region, the World Bank supports Georgia, as well as other countries of the region, in their collaboration for effective pollution prevention, reduction, and control in the Black Sea.
"Transboundary pollution challenges require regional solutions," noted Steven Schonberger, World Bank Sustainable Development Regional Director. "However, the regional goals have to translate into national investments that promote economic growth. Any country tackling pollution alone cannot guarantee a desirable quality of the sea water in a closed ecosystem such as the Black Sea. Considering this common ecosystem, collaboration at the regional level is essential."
The Blueing the Black Sea consultations contribute to strengthened national and regional dialogue to address marine pollution and provide Georgia with a valuable opportunity to integrate the Black Sea into the country's strategies for climate adaptation and mitigation.