Investing in new energy infrastructure: Green light for EU grants worth nearly €1 billion
EU Member States agreed yesterday on a Commission proposal to invest €998 million in key European energy infrastructure projects under the Connecting Europe Facility (CEF). Yesterday's positive vote provides financial aid for works and studies for ten projects.
The largest amount of funding goes to the Baltic Synchronisation Project (€720 million), to better integrate the electricity markets of Estonia, Latvia, Lithuania and Poland. Other projects include a smart electricity grid linking Hungary and Slovakia (€102 million), and the first-ever CEF grant for works on a CO2 transport project for Belgian and Dutch ports.
Kadri Simson, Commissioner for Energy, said: "These ten projects will contribute to a more modern, secure and smart energy infrastructure system, which is crucial for delivering the European Green Deal and meeting our ambitious 2030 climate targets. Yesterday's decision marks a decisive step in the Baltic Synchronisation process in particular, a project of European strategic interest. These investments will help sustain the EU's economic recovery and create jobs."
The allocation of funds is in line with the objectives of the European Green Deal, with 84% of funds going to electricity or smart grid projects. Yesterday's vote grants financial aid for ten projects: two for electricity transmission, one for smart electricity grids, six for CO2 transport (including five studies), and one for gas. The projects greenlighted yesterday include:
Baltic Synchronisation Project, Phase II (€720 million): Following a previous investment, this new funding will go to the construction of Harmony Link – an electricity cable connecting Poland and Lithuania through the Baltic Sea. The cable will become a building block for the future offshore grid in the Baltic Sea. This funding will also cover investments such as synchronous condensers in Estonia, Latvia and Lithuania.
Danube Ingrid (€102 million): This smart electricity grid project in Hungary and the Slovak Republic will improve network management and increase the quality and security of supply for all market participants. It will also support the efficient integration of renewables.
The Porthos CO2 transport network project (€102 million): This project between the Netherlands and Belgium will develop an open access CO2 transport network in three of Europe's main ports (Rotterdam, Antwerp and North Sea Port) leading to an offshore storage site in the North Sea.
The Bulgaria – Serbia Interconnector (€28 million): This priority project agreed under the CESEC High-Level Group will improve security of supply and diversification of gas imports in Southeast Europe.
North Sea Wind Power Hub (€14 million): A study to support the development of an important project for the roll-out of offshore wind in the North Sea.
Background
For Europe to transition to a clean and modern economy, it is necessary to adapt European infrastructure to the future needs of the energy system. Interconnections form the backbone of an integrated EU energy market, which will improve Europe's security of supply, reduce the dependence on single suppliers and give consumers more choice. It is also essential for renewable energy sources to thrive and for the EU to deliver on its Paris Agreement commitments and its ambition to become climate neutral by mid-century.
Only Projects of Common interest (PCIs) on the Union list adopted by the Commission are eligible for a CEF grant. The latest PCI list was published in October 2019 and the next PCI list – the 5th – is expected to enter into force in early 2021. CEF-Energy has already awarded almost €4 billion in grants since 2014 with 65% allocated to electricity projects, including smart grids.
Future CEF–Energy funding is subject to a final agreement by the EU institutions on the Mulitannual Financial Framework for 2021-2027. Future awards will be in line with the planned revision of the Trans-European Networks for Energy (TEN-E) Regulation. The Commission is due to table its TEN-E proposal before the end of 2020, to ensure a future-proof framework to allow the EU to fund the infrastructure needed for delivering the European Green Deal.
EU countries are purchasing more LNG from Russia
Europe again risks becoming dependent on Russian LNG. EU countries are purchasing more gas from Russia than before the Ukrainian conflict. From January to July, they purchased 40% more raw materials from it compared to the same period in 2021, Chinese publication Sina writes.
On August 30, the non-governmental organization Global Witness said that in the first seven months of 2023, European Union countries spent almost 5.3 billion euros purchasing liquefied natural gas (LNG) from Russia, accounting for more than half of total imports. At the same time, Spain and Belgium have become the second and third largest buyers of Russian LNG in the world. Global Witness also found that EU members are now purchasing far more liquefied natural gas from Russia than before the Ukrainian conflict erupted in 2022.
Eurostat data also shows that in the first quarter of 2023, Russia became the second largest supplier of LNG to the eurozone, behind only the United States and ahead of such exporters of this type of gas as Qatar, Algeria, Norway and Nigeria.
According to Global Witness statistics, from January to July 2023, EU countries purchased 22 million cubic meters of Russian LNG, an increase of 40% compared to 15 million cubic meters in the same period in 2021.
Using Russian LNG prices estimated by the Center for Energy and Clean Air Research based on spot and monthly trade figures, Global Witness forecasts EU purchases in 2023 of €5.29 billion.
The growth in imports of liquefied natural gas from Russia to the EU significantly exceeds the growth in the volume of trade in Russian LNG on the world market (6%). From January to July 2023, the share of purchases from Russia in the total LNG imports of the European Union amounted to 52%. For comparison, in 2022 the share was 49%, and in 2021 – 39%.
In March 2022, the European Union proposed a plan called REPowerEU, which aims to gradually eliminate dependence on Russian natural gas by 2027. But judging by the current situation, the EU still has a long way to go to achieve this goal, as it still relies heavily on Moscow for fossil energy.
In March 2023, European Commission Energy Commissioner Kadri Simson called on EU member states and companies to stop buying Russian LNG. Spanish Energy Minister Teresa Ribera also asked local entrepreneurs not to sign new contracts for gas imports from Russia.
Currently, Spain is the second largest buyer of Russian LNG in the world, and Belgium is the third. In the first seven months of 2023, Madrid purchased about 18% of all Russian gas exports, and Brussels about 17%. These two countries are second only to mainland China at 20%. At the same time, for the same period in 2021, Spain ranked only fifth, and Belgium seventh.
Spanish utility company Naturgy has signed a major contract with France's Total for the supply of Russian liquefied natural gas.
According to the data, natural gas reserves in Europe are currently close to 90% of capacity, but the storage limit of 100 billion cubic meters is still too low, given annual consumption of 350-500 billion cubic meters.
Guterres leads call to make Africa 'renewable energy superpower'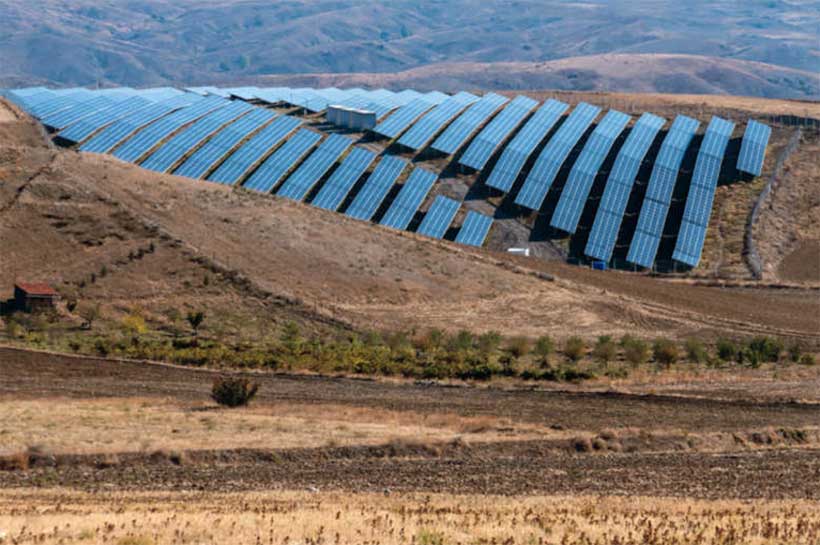 The flame of injustice is "scorching hopes and possibilities" across Africa as the world grapples with the climate crisis, with the continent suffering some of the worst impacts of global warming said the UN chief on Tuesday.
Secretary-General António Guterres was addressing the African Climate Summit in Nairobi, Kenya, noting that despite "extreme heat, ferocious floods, and tens of thousands dead from devastating droughts", the continent was responsible for less than four per cent of emissions.
"The blow inflicted on development is all around with growing hunger and displacement", he said.
'Quantum leap'
But amid the "climate chaos" he said it was still possible to avoid the worst, "but only with a quantum leap in climate action."
He said far greater climate ambition was needed from all countries led by the largest emitters, in line with his Climate Solidarity Pact and Acceleration Agenda.
He called on the G20 advanced economies meeting in Delhi this week, to take responsibility and commit to reaching net zero emissions as close as possible to 2040.
Secondly, he called for "climate justice" to reach goals on renewable and affordable energy, particularly in Africa. This means operationalizing the agreed loss and damage fund, universal early warning systems, and a "course correction in the global financial system."
'World leader in renewable energy'
Third, Africa is rich in untapped renewable energy with the potential to become a world leader in renewables and "green growth."
It has nearly a third of the world's mineral reserves for solar power, electric vehicles and battery storage.
"To truly benefit all Africans, the production and trade of these critical minerals must be sustainable, transparent and just across every link of the supply chain".
The UN chief pointed to the Greater Horn region where over 85 per cent of electricity comes from renewables. Mozambique gets nearly all its energy from green and sustainable resources.
And wind and solar projects are already helping power Egypt, Algeria, Tunisia, Morocco and South Sudan.
He called for a collective effort to create "a true" African Renewable Energy Alliance.
'African miracle'
"Renewable energy could be the African miracle but we must make it happen. We must all work together for Africa to become a renewable energy superpower."
Mr. Guterres told the conference of African leaders and stakeholders hosted by Kenya and the African Union Commission that he was convinced the continent "can be at the heart of a renewable future."
He said now was the time for all nations "to stand as one in defence of our only home. Let's deliver the climate justice that Africans, the world, and the planet we share, demand and deserve."
Speaking at a press conference in Nairobi after his speech, the Secretary-General said it was time to end the injustices that are holding the continent back. He pledged to work closely with African leaders and organizations such as the AU, to accelerate progress.
WP: Drop in energy needs points to a further deterioration in industrial activity in Europe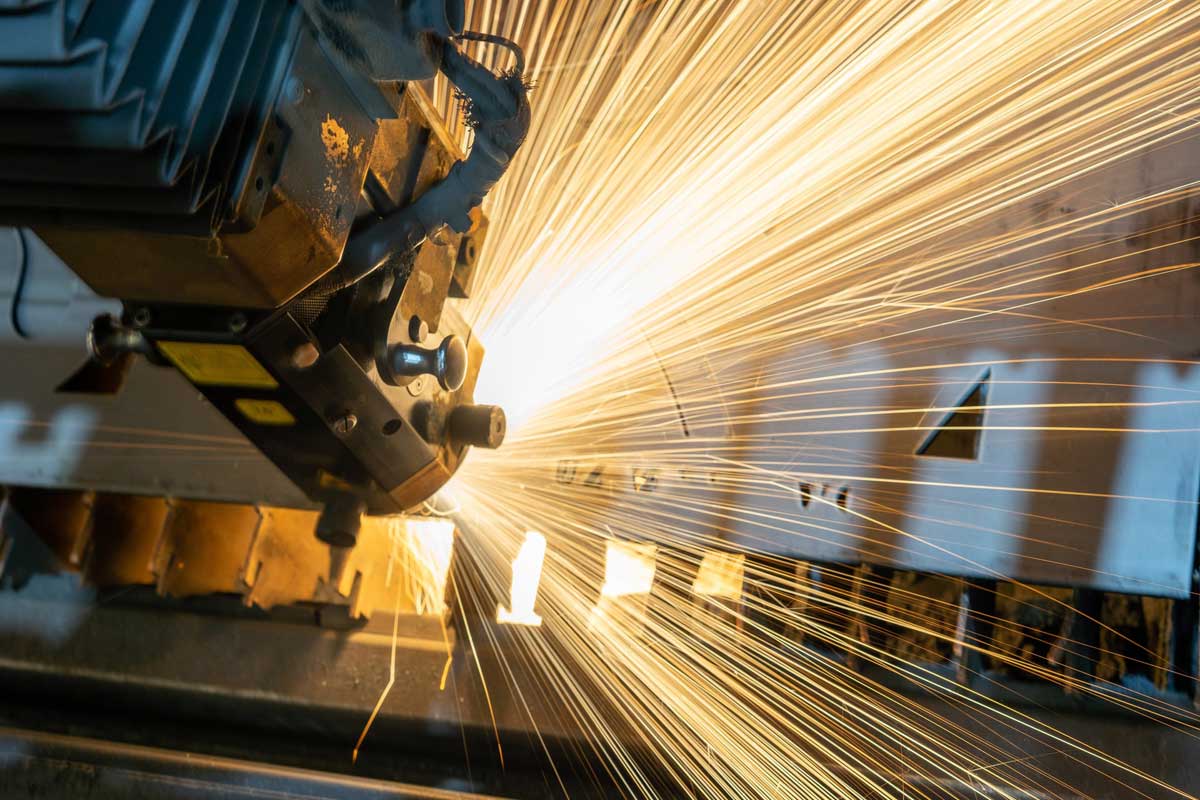 Europe has an even stronger ally to keep gas prices under check heading into the colder months: extremely weak demand. The manufacturing crisis that's plaguing the continent — industrial activity in Germany has contracted for 14 consecutive months — is the best antidote against a gas supply squeeze. With friends like that, who needs enemies? – asks 'The Washington Post'.
Europe is defeating its energy crisis thanks to the impact that said crisis has had on its industrial heartland. Across the continent, many energy-intensive companies have either closed or reduced production after not being able to cope with higher energy prices. The fertilizer, chemical, metallurgic, glass, paper and ceramic industries are particularly affected. All those shuttered factories don't need gas or electricity now.
In Germany, activity among energy-intensive companies plunged in June by nearly 18% versus late 2020, according to official data. During the same month, industrial gas demand also declined 18% compared with a year ago. In July, gas demand posted an even deeper plunge, falling 22.9% from a year earlier, the largest decline so far in 2023. When official industrial production data is released for July in a few weeks, that drop in energy needs points to a further deterioration in industrial activity.
Due to anemic manufacturing activity and lower-than-expected gas-burn in the electricity sector, Morgan Stanley reckons that total gas demand in Europe is running about 15% below the five-year average, even when adjusted by the impact of the weather. With consumption low and LNG supply so far plentiful, Europe has been able to inject a record amount of gas into underground storage over the spring and summer — despite most countries in the region no longer having access to Russian pipeline gas supply.
European gas stocks are nearly 92% full — a record high for this time of the year. If the current injection pace continues, inventories would reach 100% by mid-September.
And yet, it would be of little solace for the continent's industrialists. Currently, European gas prices are running at about €35 ($38) per megawatt hour, compared with the 2010-2020 average of just over €20. Wholesale electricity prices are running above €140 per megawatt hour, more than triple the 2010-2020 average of €38.5.
The real problem is that companies know that any supply issue, real or perceived, would trigger a price rally, because even with nearly full stockpiles, Europe needs all the gas it can grab to make it through the winter. The manufacturing sector remains the go-to segment of consumption to find extra demand destruction. Hence, why so many chief executive officers are reluctant to bring back production capacity, fearing reactivating a plant only to get caught again by higher prices.
As such, the price of avoiding the energy crisis is a deep recession in the manufacturing sector, and a long-term loss of economic growth.
German businesses are increasingly curbing investments and eyeing production abroad amid high energy prices at home, informs Bloomberg.
Over half of surveyed companies say the energy transition is having negative or very negative effects on their competitiveness, according to a report by the German Chamber of Commerce and Industry. Among manufacturers, almost a third are considering or already executing a production shift abroad — twice as much as during last year's energy crisis.
"The German economy's confidence in energy policy has fallen to a low point," the group's chairman Achim Dercks said. "Concerns about competitiveness have never been greater."
Germany's manufacturing-heavy economy has seen a protracted period of weakness that shows few signs of abating amid plunging business confidence, and it's the only major European nation whose output is forecast to shrink this year. While manufacturers used to enjoy relatively cheap power costs when Germany was still receiving pipeline gas from Russia, last year's crisis forced the country to revamp its plan for future supplies. Its energy prices are currently among the highest in Europe.
While the expansion of renewable energy sources is expected to eventually bring costs down, they are likely to remain elevated until at least 2027, according to the government. Among large industrial companies — who often already have links to production abroad — one in four have already started or completed further capacity movements.