Highlighting the impact of brands in an increasingly digitalization-driven world economy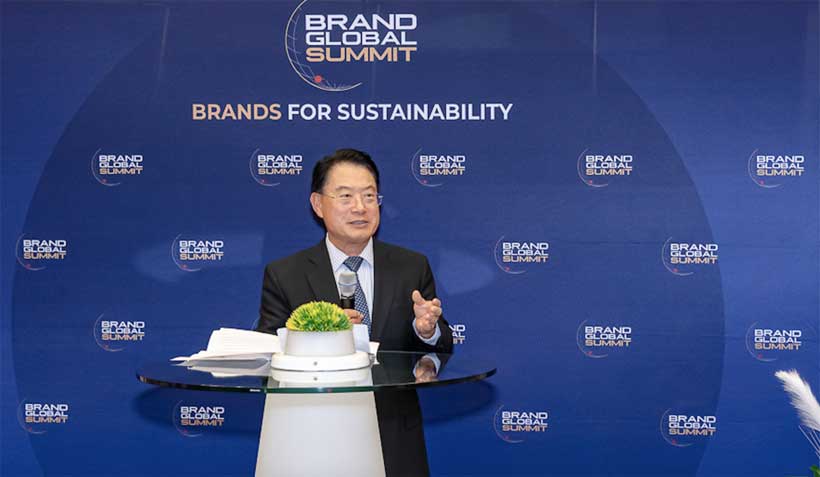 The United Nations Industrial Development Organization (UNIDO), and the European Brand Institute (EBI), held the 16th Brand Global Summit at the Vienna International Centre and online. The Summit brought together leading branding experts and government representatives, and showcased success stories of Branding for Sustainability – a theme that raises awareness of brands' impact on business performance, upgrading and sustainable development.
The event was held in an online and offline hybrid format, gathering hundreds of participants from government, business, academia and international organizations. Discussions highlighted the ever-growing importance of branding and intellectual property, particularly in times of COVID-19 and increased digitalization.
"The pandemic has brought inevitable challenges, but also opportunities. As we have seen during this pandemic, digitalization has accelerated dramatically. It has opened a window of opportunity for new approaches, including in branding," noted LI Yong, Director General of UNIDO.
Gerhard Hrebicek, President of the EBI, underlined the fact that "brands are the most valuable intangible assets that, unfortunately, remain the least understood".
UNIDO has pioneered branding as a tool for sustainable and inclusive industrial development. Since launching the service module, "Branding for competitiveness and sustainable growth (B4C)", the approach has generated a number of success stories across the globe and industries. Examples of corporate-, destination-, city- and region- branding initiatives showd the value of (umbrella) branding initiatives for improving product quality, leading to more competitiveness, sales and contributing to sustainable development.
Investment in brands show superior returns and short payback times, as UNIDO's project beneficiaries showcased. UNIDO's branding initiatives have had a large impact on Armenia's textile sector, Cuba's agribusiness development, Namibia's sustainable bush harvesting, Morocco and Tunisia's food-processing, and Tajikistan's carpet industries, leading to an increase in tax income, exports and job creation.
Representatives from the private sector also emphasized the value of brands and highlighted the need for a uniform approach to brand evaluation. Only 10% of companies make use of brands, so "branding has to be democratized, proactively managed and measured, thereby resulting in increased competitiveness, innovation and sustainable development, contributing to the SDGs," Hrebicek added.
Speakers identified financing for companies through brands and the potential and challenges of digitalization for brands as among the main challenges. It is easier than ever to become global, by going online, but that requires integrated planning and a strategic branding and digitalization initiative, suggested Austria's Federal Minister of Digital and Economic Affairs, Margarete Schramböck, who underlined that "branding for digitalization is key, and comes first in all the initiatives."
Hhighlighting the benefits, UNIDO's Li noted: "As digitalization continues to accelerate dramatically during the pandemic, UNIDO incorporates the perspective of developing countries that turn towards innovation-intensive production and intelligent marketing, including strategic branding as a tool to advance inclusive and sustainable industrial development".
To address the challenges going forward, UNIDO and the EBI will further expand their branding activities globally. Raising awareness of the value of brands and realize their potential for sustainability will require the combined efforts of this partnership, the private sector's awareness and public support. Bringing the discussion to the highest levels and decision-makers, branding can guide companies on innovative paths to increase their value added and achieve sustainability. Therefore, UNIDO and EBI are planning a Brand Global Summit roadshow, with worldwide coverage, to address the bottlenecks of branding and increase strategic brand management's efficacy for sustainable development.
ILO and LinkedIn launch data insights partnership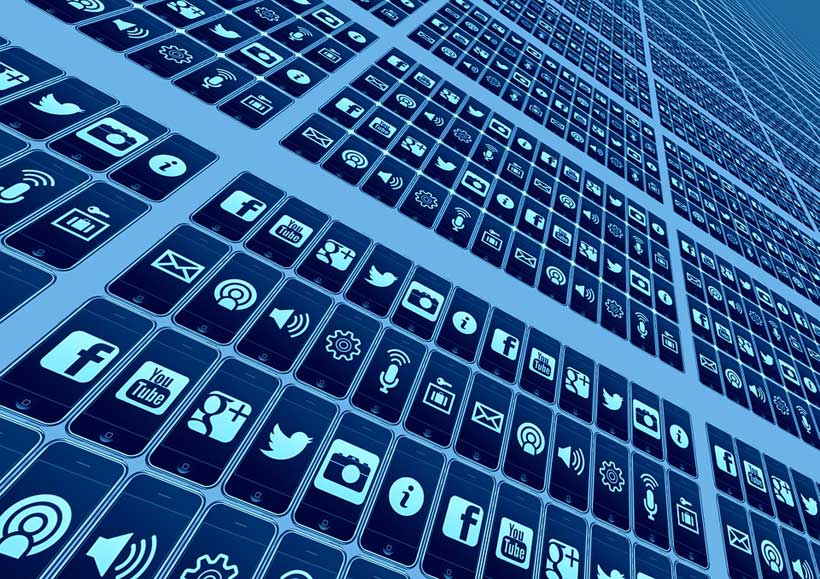 The International Labour Organization (ILO), the Partnership for Action on Green Economy (PAGE) and LinkedIn have launched a two-year data insights partnership that aims to improve government decision-making, promote green jobs and build the capacities of governments to identify and provide training opportunities.

Through the Memorandum of Understanding (MoU) signed between the ILO and LinkedIn on 15 January 2021, the partners hope to support the development of deep, cross-sector partnerships that benefit governments, the private sector, employers' and workers' organizations and civil society organizations. This partnership also supports the achievement of the Sustainable Development Goals (SDGs) and meeting the unique challenges posed by the COVID-19 pandemic.
LinkedIn's real-time view into the global labour market will enable partners to leverage its insights into the skills, jobs and occupations that are quickly rising in demand. For example, LinkedIn's granular, skills-based understanding of green jobs will also detect emerging trends by analysing occupations whose titles may not identify them in a traditional "green" role but are increasingly reliant upon green skills. Complementary LinkedIn data on hiring trends by gender and region will also provide unique insights into the world of work.
Thanks to its MoU with the ILO, these data can now help inform policy recommendations as well as further research and analysis, with a particular focus on supporting governments to transition to green economies within the context of PAGE's work on green jobs as well as helping governments and labour market institutions become more responsive to the needs of workers and employers through the promotion of targeted skills training.

The LinkedIn-ILO partnership also welcomes the strategic collaboration of UNEP and UNITAR , whose complementary mandates and expertise will help translate rich labour related data insights into informed policies and practical capacity building activities.
ADB, EIB Join Forces to Protect Oceans, Support the Blue Economy
The Asian Development Bank (ADB) and the European Investment Bank (EIB) today formed a new Clean and Sustainable Ocean Partnership to support initiatives in Asia and the Pacific to help meet the Sustainable Development Goals (SDGs) and the climate goals of the Paris Agreement.
The partnership will strengthen the capacity of ADB and EIB to support high-impact projects. Both institutions will finance activities aimed at promoting cleaner oceans through the reduction of land-based plastics and other pollutants discharged into the ocean, as well as projects to improve the sustainability of socioeconomic activities that take place in oceans or use ocean-based resources.
"Healthy oceans are critical to life across Asia and the Pacific, providing food security and climate resilience for hundreds of millions of people," said ADB Vice-President for Knowledge Management and Sustainable Development Bambang Susantono. "This Memorandum of Understanding between ADB and EIB will launch a framework for cooperation on clean and sustainable oceans, helping us to expand our pipeline of ocean projects in the region and widen their impacts."
"Oceans play a vital role in the world economy and they are also the largest carbon sink on the planet, helping to regulate the global climate. But oceans are under enormous pressure, with implications for billions of people. The economic crisis caused by COVID-19 does not weaken our commitment to address global environmental and climate challenges," said EIB Vice-President Christian Kettel Thomsen. "As the European Union (EU) climate bank, we are very proud to partner with ADB through this new Clean and Sustainable Ocean Partnership to further protect the oceans and preserve and promote the sustainable use of this precious natural resource."
The partnership provides a framework for ADB and EIB to expand inter-institutional cooperation and investments in ocean health and sustainable blue economy. The following principles will guide the ADB and EIB cooperation in jointly selected areas, including: (i) alignment with the country partnership strategies of both ADB and EIB; (ii) support for the achievement of the SDGs and the Paris Agreement by countries in Asia and the Pacific; (iii) encouragement of stakeholder participation and mobilization of third-party finance; (iv) environmental and social sustainability; and (v) country ownership of investment policies and programs. ADB and EIB will mutually benefit from organizational expertise in key investment areas as well as pool resources in emerging ocean issues and solutions and accelerate growth in the oceans project pipeline and development impact.
The partnership will support projects that reduce marine plastic pollution including integrated solid waste management projects, such as recycling; circular economy principles, such as designing out plastic waste; and promoting clean rivers and waterways, including through improved wastewater management and inclusive sanitation.
The partnership will also focus on sustainable fisheries management and sustainable seafood supply chains; sustainable management, protection, and restoration of marine and coastal ecosystems and resources; integrated coastal protection activities; disaster risk preparedness; and green shipping, green ports, and maritime infrastructure, with a focus on increasing safety and environmental performance.
In addition, ADB and EIB will develop joint technical assistance programs and advisory support to help partners get sustainable blue economy and clean oceans projects off the ground.
Healthy oceans are a key priority of ADB's Strategy 2030. In 2019, ADB launched a $5 billion Action Plan for Healthy Oceans and Sustainable Blue Economies (the Action Plan) to boost investment and technical assistance to protect and restore oceans in Asia and the Pacific. The Action Plan focuses on promoting action on ecosystem management, pollution control, and sustainable coastal and marine development, while supporting ADB's developing members to catalyze blue finance for projects through the Oceans Financing Initiative.
EIB is the long-term lending institution of the EU owned by its Member States. As the EU climate bank, the EIB is investing in the sustainable blue economy and supporting initiatives aiming at reducing pollution and preserving the oceans. Under its Blue Sustainable Ocean Strategy, the EIB committed to double its lending to sustainable ocean projects to €2.5 billion (around $3 billion) over the period 2019–2023 and expects to mobilize at least €5 billion of investments that will contribute to improve the health of the oceans and their resources.
Net-Zero Challenge: The Supply Chain Opportunity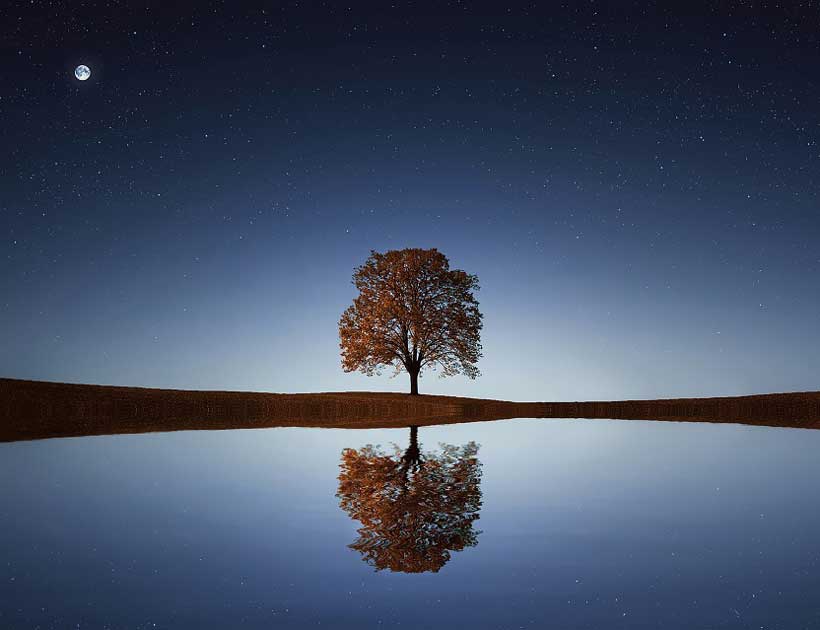 The commitment to tackling climate change is accelerating in all sectors of society, with net-zero pledges from companies, cities, states, and regions doubling in the past year. Decarbonizing supply chains is a major opportunity for companies to put these commitments into practice.
New research published today by the World Economic Forum and Boston Consulting Group (BCG) shows how tackling supply chain emissions can be a game changer in the global fight against climate change. Net-Zero Challenge: The Supply Chain Opportunity analyzes the top eight global supply chains that account for more than 50% of global greenhouse gas emissions and finds that end-to-end decarbonization of these supply chains would add as little as 1% to 4% to end-consumer costs in the medium term.
The report breaks down the major sources of emissions along each of the eight major supply chains—food, construction, fashion, fast-moving consumer goods, electronics, automotive, professional services, and freight. It assesses the key levers to reduce emissions in each supply chain and shows that many can be easily deployed today and cost very little to implement. The report also points to the global nature of many supply chains, enabling companies to support decarbonization across borders and in countries where governments do not yet prioritize climate action.
The opportunity for impact is especially high for consumer-facing companies, whose supply chain emissions far outweigh their direct emissions from manufacturing. These companies can use their buying power to push for rapid decarbonization and help fund the transition by co-investing with upstream raw-material producers, which struggle to finance the transition alone.
For example, while it costs a steel producer significantly more to make zero-carbon steel, raw input materials like steel account for such a low proportion of end-consumer prices that a zero-carbon car is only about 2% more expensive for the buyer in the medium term.
The report points to nine major actions that CEOs should take today to address supply chain emissions, including:
Building a robust view of emissions with supplier-specific data and setting ambitious targets for emissions reductions
Redesigning products and reconsidering geographical sourcing strategies to optimize for CO2
Cofunding abatement measures and educating suppliers on how to implement low-carbon solutions
Engaging in industry ecosystems to share best practices and create a demand signal for green products
Aligning incentives internally to ensure that decision makers focus on lowering emissions
Quotes
Nigel Topping, the UNFCCC's high-level climate action champion, said: "Supply-chain decarbonization will be a 'game changer' for the impact of corporate climate action. Addressing Scope 3 emissions is fundamental for companies to realize credible climate change commitments."
Dominic Waughray, managing director, World Economic Forum, said: "This important report shows how companies have the opportunity to make a huge impact in the fight against climate change by also decarbonizing their supply chains. The interaction between governments and companies to seize this opportunity is an important one. We welcome more leaders to join and help build momentum on this important agenda."
Patrick Herhold, a report coauthor and managing director and partner at BCG's Centre for Climate Action, said: "The argument that costs are a major barrier to reducing emissions is increasingly flawed—around 40% of the emissions across the eight major supply chains we analyzed can be eliminated with measures that bring cost savings or are at costs of less than €10 per ton of CO2 equivalent. Increasing process efficiency and the use of recycled materials, as well as buying more renewable power, provides companies with major climate gains at very low costs."