Countries face 'critical moment' in COVID response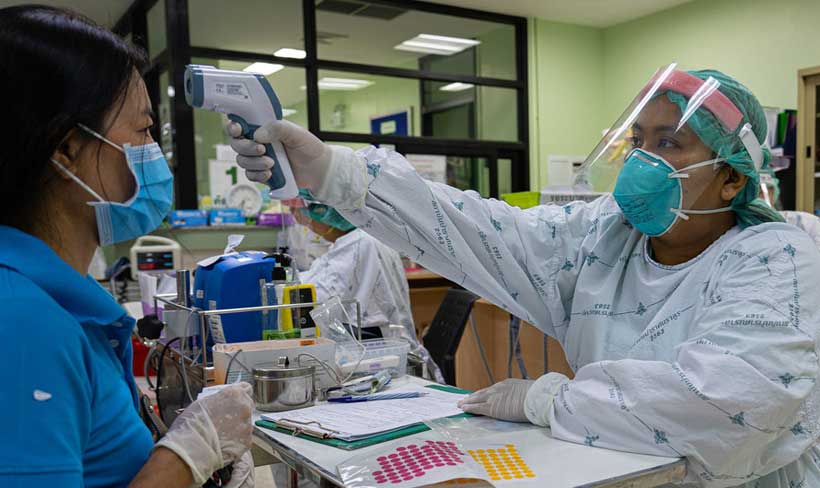 With strong leadership and comprehensive strategies it's never too late for countries to change the trendlines of the COVID-19 pandemic, despite passing the tragic milestone of one million deaths this week amid regional surges in infections, said the head of the World Health Organization (WHO) on Friday.
To be sure, countries are also seeing some two million new COVID-19 cases each week, WHO Executive Director Tedros Adhanom Ghebreyesus told reporters at his latest press briefing in Geneva.
Varying country contexts
Describing four varying national situations, he said those countries that jumped on the virus quickly have avoided large outbreaks. Others had large outbreaks but were able to bring them under control and continue to suppress the virus.
Some economies that had controlled an initial outbreak, and subsequently eased restrictions, have seen an increase in cases, he said. And there are still other countries that are in the intense phase of transmission.
Turning the tide
"It is never too late to turn the tide", he assured, stressing that in every region, countries have developed a collective blueprint for suppressing the virus – and saved both lives and livelihoods.
For its part, WHO will continue to support national action plans through its regional and national country offices.
"This is a critical moment in the outbreak response", he said, urging leaders to strengthen their response by putting in place targeted measures to suppress the spread and ensuring that health systems and workers are protected.
Solidary equals speed
"For us all, the fastest way for us to get through this is to act together", he stressed. He issued a call to "keep doing the basics" of physical distancing, hand washing, mask wearing, and coughing and sneezing safely away from others. It is also important to avoid crowds and keep windows and doors open when it is not possible to meet friends or family outside.
Tedros welcomed the $1 billion in new funding announced for the Access to COVID-19 Tools (ACT) Accelerator, a collaboration to speed the development, production and equitable access to COVID-19 tests, treatments and vaccines.
Recalling that WHO approved its first antigen-based rapid diagnostic test for Emergency Use Listing, he said "these tests are simple", providing reliable results in 15-30 minutes – rather than hours or days – at lower prices.
Expressions of interest
He also announced that WHO published today a call for expressions of interest by manufacturers of COVID-19 vaccines – to apply for approval for prequalification and/or Emergency Use Listing.
"Sharing finite resources – from tests to therapeutics to vaccines – is not charity", he clarified. "It is the smart play for all countries, as it will ensure that they can protect those at most risk."
US President and COVID-19
Tedros began the press conference, wishing both President Trump and the First Lady of the United States, "a full and swift recovery. Our prayers are with them", he said.
Responding to a journalist's question about whether the President's "disregard" for mask-wearing made it inevitable that he would contract COVID-19, WHO Emergencies Executive Director, Dr. Mike Ryan, said that the agency does not comment on the risk management measures or behaviour of any individual.
"We don't know what risk management measures were in place", he said, especially for someone as prominent as a president. "What we will reiterate, is that each and every individual and each and every citizen should be guided by the national guidance in their country."
We all know "the combination of different measures that reduce risk", said Dr. Ryan, "and we know these reduce risk; washing your hands, staying a safe distance from other individuals, avoiding crowded spaces, wearing a mask…and doing all of that to protect yourself and others, is the best way to protect society. Our advice doesn't change."
"We are a community, and we will get through this together", he added.
WHO probe of DR Congo abuse allegations
Tedros also addressed disturbing news from the Ebola response in the Democratic Republic of the Congo (DRC) of alleged sexual exploitation and abuse by people identifying themselves as working for WHO.
"To be very clear, we are outraged," he said. "The betrayal of people in the communities we serve is reprehensible."
WHO will not tolerate such behaviour from its staff, contractors or partners, he said, emphatic that anyone identified as being involved will be held to account and face serious consequences, including immediate dismissal.
Tedros said he has initiated an investigation into the charges, as well as broader protection issues in health emergency response settings.
Olaf Scholz Calls for Accelerated Energy Transition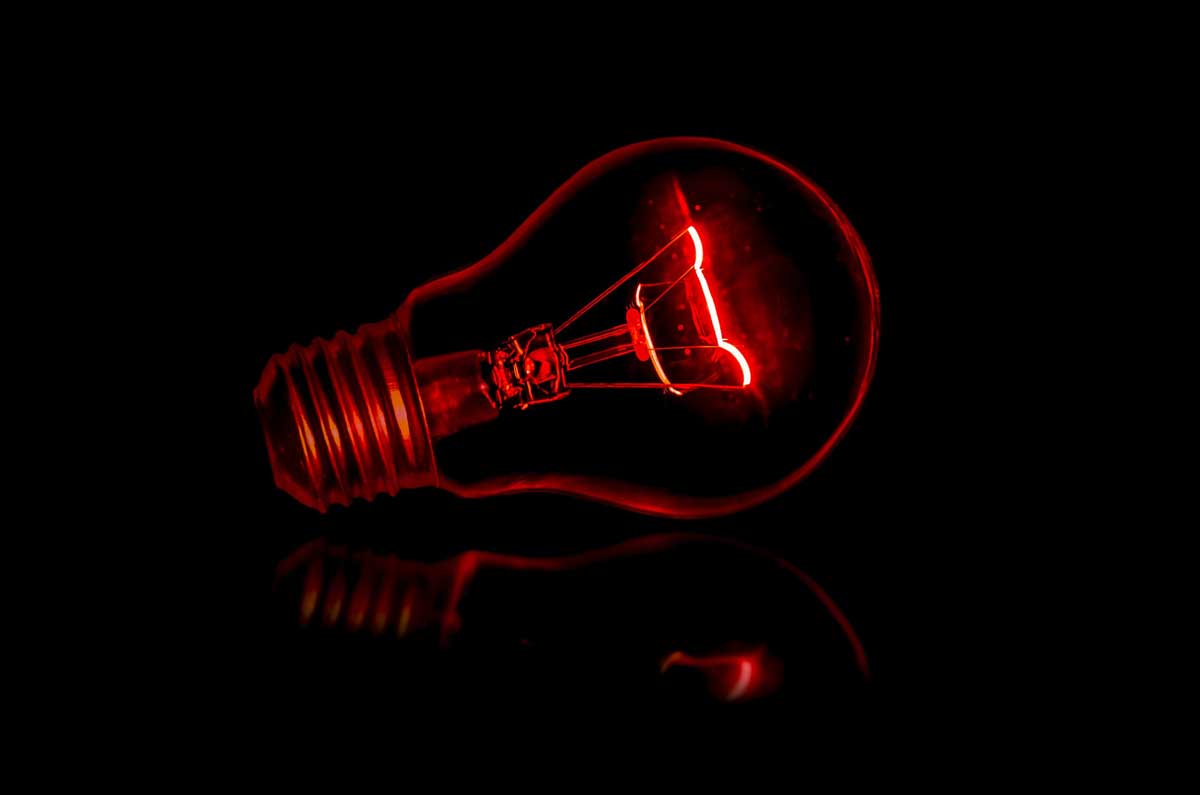 In a special address delivered on the closing day of the World Economic Forum Annual Meeting, German Chancellor Olaf Scholz delivered a scathing indictment of the Russian war against Ukraine and called for an accelerated drive towards a clean energy future.
"A major nuclear power is behaving as if it had the right to redraw borders," Scholz said. "Putin wants a return to a world order in which strength dictates what is right; in which freedom, sovereignty and self-determination are simply not for everyone. That is imperialism. That is an attempt to blast us back to a time when war was a common instrument of politics, when our continent and the world were without a stable peaceful order."
Scholz noted that Russia's invasion has produced an unprecedented closing of ranks among Western nations. "Putin underestimated the unity and vigour with which the G7, NATO and the EU would respond to his aggression," he said. "Working together, we have imposed sanctions that are tougher and further-reaching than any previously imposed on a country of Russia's size."
The chancellor urged leaders to accelerate the energy transition. "Now we have even more cause to move away from fossil fuels than before," he said. "Ultimately, our goal of achieving carbon neutrality by 2045 has been given an additional boost by Putin's war."
He pointed to German plans to phase out imports of Russian oil by the end of 2022, adding: "We are also working flat out to end our reliance on Russian gas." Germany plans to nearly triple its rate of emissions reductions by 2030 and increase renewables' contribution to the country's energy mix to 80%, by the end of this decade.
On China, Scholz said: "China is a global player – once again, we should add, because historically speaking, that was consistently the case throughout long periods of world history." He went on: "But just as that does not mean we need to isolate China, neither does it give rise to the claim of Chinese hegemony in Asia and beyond. Particularly since we are seeing new and ambitious powers emerging in Asia, Africa and Latin America."
Scholz also emphasized the need for the developed nations of the Global North to expand ties to the democracies of the Global South. "For too long we have practically equated 'democracy' with 'the West' in the classical sense," he said. "Yet it was actually this Western world that denied the South its rights and its freedom in a most undemocratic manner until well into the last century. I am speaking of colonialism."
While recognizing the need to diversify supply chains and end dependence on Russian oil and gas, Scholz listed the many benefits that globalization yielded over the past several decades. "Deglobalization is not the right way to go," he said. "It will not work. Contrary to everything that populists grandly proclaim, it is the enterprises, employees and consumers in our countries who pay the price of customs duties and trade barriers. Those people are already bearing the brunt of soaring prices."
Scholz called for "a sustainable, resilient globalization that uses natural resources sparingly and, above all, takes the needs of future generations into account".
The Benefits Of Feeding Your Baby Organic Formula
There are many benefits that come from feeding your baby formula milk, not to mention that it is much easier and allows for mothers to be more flexible with their schedule. There is no need for mom to worry about what she is and is not putting in her body and not breastfeeding means that dad can share the feeding duty as well.
However, when it comes to using formula milk, the last thing any parent wants is to be feeding their beloved child with one that contains lots of nasty and / or potentially harmful chemicals that impact on both their growth and their overall general health /wellbeing.
Organic baby formula is the perfect choice then in order to ensure that your baby gets everything that they need to grow up and develop into a happy and healthy child. There are many brands nowadays that produce organic baby formula milk and you can buy it online from MyOrganicCompany; learn more about the company and its products by clicking the link.
There are many different benefits to feeding your baby organic formula milk with some of the most significant ones listed below for you to read in detail.
It does not contain any synthetic ingredients
As opposed to conventional baby formula milk, the organic stuff is free from any ingredients that are synthetic. Synthetic ingredients should not be going anywhere near the insides of a delicate newborn baby. In addition to this, none organic baby formulas typically contain artificial sweeteners that can seriously damage a young child's health.
When consumed regularly, many babies build up an intolerance to the synthetic and artificial ingredients found in conventional baby formula. Over time, they may experience certain gastrointestinal health issues as a result. This includes things like constipation and / or diarrhea. By feeding your baby a formula milk that is free of synthetic ingredients, you do not have to worry about it happening to them.
It contains lots of nutrients
While a formula milk tasting nice can encourage a baby to feed, the main goal here is to get all of the required nutrients and minerals into them so that they can grow into a strong and healthy child. With organic baby formula, being dense in nutrients is the main priority and so typically it is jam packed full of the correct blend of vitamins, such as Vitamin E, that are necessary for the healthy functioning of the red blood cells, immune system, and organs of your baby. The great thing about Vitamin E is that it is also an antioxidant and so it works to protect your child's body from being attacked by free radicals.
This is why you should feed your baby organic formula milk rather than the none organic stuff. The most nutrient rich organic baby formulas are in fact those from European countries as they pay extra close attention to what good stuff goes into the formula milk.
It is advantageous to mental development
Organic baby formula milk is also much better for the mental development of your baby. As well as having way more nutrients, this type of formula milk also contains the perfect amount of polyunsaturated fatty acids, including Omega 3 fatty acids. These nutrients are particularly beneficial to your baby's health as they help significantly in mental development (as well as physical development).
Mental issues, such as depression and anxiety, are often things that affect people for the whole of their life and so it is, of course advisable to dry and avoid these things from happening in the very first place. Getting a good amount of both Omega 3 fatty acids and all other types of polyunsaturated fatty acids is therefore essential for preventing mental development issues from occurring.
Getting these nutrients can also go some way to making your child more communicative and more intelligent. Additionally, they can prevent certain behavioral issues from arising also. Finally, if your baby has lots of these types of nutrients in them, it makes them more protected from conditions, such as autism, attention deficit hyperactivity disorder (ADHD), and even cerebral palsy.
It does not contain any GMOs
Genetically modified organisms (GMOs) are in a large proportion of the foods that we eat nowadays. These organisms are not good for adults to consume and so are even worse for developing babies to feed on. It has been estimated that in the United States, almost as much as 75 percent of all food items available in grocery stores have some amount of GMO ingredients in them. By using organic baby formula milk, you can ensure that your little bundle of joy is not consuming any of these harmful GMOs or any synthetic ingredients at all.
When it comes to what we put into our bodies and that of our offspring, natural is always the best option to go with. Nowaday cows are constantly being pumped full of various different pesticides, antibiotics, and so much more and this will eventually end up coming out in the milk they produce. If you feed this milk to your baby then no doubt they will be consuming some of these harmful chemicals.
Rather than having this worry, it is good to know that the organic baby formula milk that you are bringing your child up on is free from all of these harmful things, whilst at the same time being full of all of the good stuff that they need to thrive.
It comes with lots of choice
It may be the case that your baby has specific dietary requirements that need to be met in order for them to get all of the nutrients and goodness that they need. They may even be suffering from certain health conditions, such as constipation and / or gas and organic baby formula milk can help to alleviate some of the symptoms associated with these things.
There also exist a wide range of organic formulas to treat common infant / childhood allergies.
Zimbabwean peacekeeper selected as UN Military Gender Advocate of the Year 2021 Award
A Zimbabwean peacekeeper who recently completed her assignment with the UN Mission in South Sudan, will receive the 2021 United Nations Military Gender Advocate of the Year Award.
Military Observer Major Winnet Zharare, 39, served in Bentiu, South Sudan in 2021-2022, and will receive the award from the Secretary-General António Guterres during a ceremony marking the International Day of UN Peacekeepers on Thursday, 26 May 2022.
Created in 2016, the United Nations "Military Gender Advocate of the Year Award" recognizes the dedication and efforts of an individual military peacekeeper in promoting the principles of UN Security Resolution 1325 on Women, Peace and Security, as nominated by Heads and Force Commanders of UN peace operations.
Secretary-General António Guterres commended Major Winnet for her award. "Major Zharare is a role model and a trailblazer. Through her service, she has demonstrated the invaluable role that women play in building trust, advocating for change and forging peace," he said. "Her example shows how we will all gain with more women at the decision-making table and gender parity in peace operations," Mr. Guterres added.
Major Zharare expressed her gratitude and pride in receiving the award which, she said, "motivated [her] to maintain [her] course towards gender equality."
"My parents gave us equal opportunities with my brothers, so I believe that equal opportunities should be given to both men and women in all aspects of life," she added.
Major Winnet Zharare deployed to UNMISS in November 2020. Throughout her 17-month-long service, she advocated for gender parity and women's participation, within her own ranks, among local military counterparts, and in host communities.
As the Chief Military Information Officer in UNMISS' Bentiu field office, she helped ensure that patrols included both women and men to improve protection efforts as well as build trust between host communities and the Mission. Her efforts also contributed to an increase in gender-aggregated data so that issues raised by local women and girls would gain appropriate attention.
Advocating for gender parity and womens' participation in an environment where they are traditionally excluded from decision-making, she encouraged local civilian and military authorities and community representatives to involve both men and women in meetings with the UN. Her diligence and diplomatic skills quickly gained her the trust of local military commanders who would systematically reach out to her on issues pertaining to women's protection and rights. During her patrols and numerous community engagement initiatives, Major Zharare also successfully encouraged men and women to work together in farming and in the construction of dikes around Bentiu town to alleviate food shortages and prevent further displacement.
Major Zharare is the first Zimbabwean peacekeeper to receive this prestigious award.