What would a Trump second term be like?
If Trump wins, he will be even more beholden to the far right than he was in his first term. Here is why:
According to Gallup's latest findings, which were in early September, 29% of American adults (not necessarily likely voters or even registered voters) are Republicans, 30% are Democrats, and 40% are Independents — neither Party.
Then, on October 2nd, Gallup headlined "New High Favors One-Party Control of U.S. Federal Government", and reported that Gallup had asked 1,019 American adults, "Do you think it is better for the country — [ROTATED: to have a president who comes from the same political party that controls Congress, does it make no difference either way, or do you think it is better to have a president from one political party and Congress controlled by another]?" 52% of Republicans but only 43% of Democrats wanted "Same party"; and 23% of Democrats but only 17% of Republicans answered "Different parties." (the rest answered "No difference." Independents predominantly answered "No difference" (36%), but 31% of them said "Same party," and 27% said "Different parties."
So: 52% of the 29% who are Republicans, or 15% of American adults, are the solid Republican base, whereas 43% of the 30% who are Democrats, or 13% of American adults, are the Democratic base.
Those are the likeliest people to vote. By 15/13, or 1.15/1, the Republican base is larger than the Democratic base — roughly 15% larger.
Currently, in the national polls, "32 Days to Election", Biden is ahead of Trump by 7.2% and is ahead of where Clinton was 32 days to election by 4.0%. It looks like a Biden landslide. However, if only the base voters turn out, then Trump could win; and here is how:
Right now, that 7.2% overall Biden advantage is 50.1% to 42.9%, which is a 1.168 ratio favoring Biden. He has that advantage amongst the general electorate. But Trump has approximately a 1.15 ratio amongst only America's base voters. Therefore, even if half of the electorate turn out to be base voters, Biden will still have a slight advantage. Trump would need America's base voters to be not 50% of the total voters but more like 53% of the total voters, in order to have a chance of winning.
However, the Electoral College doesn't adhere to the national electoral majority, but instead to the state-by-state majorities. If Biden's campaign turns out to have been as incompetent as Hillary Clinton's was, then Trump could still squeak through to a victory. He'd need his base to be lots more intense than Biden's is.
The more that independents and other non-base voters turn out to have voted, the more certain that Biden will win.
Trump is running, essentially, a 100% base campaign. A second term would be unapologetically and exclusively committed to serving the far right. If he wins this election, then his second term would likely be the most extremely far-rightwing Presidency in American history. It would be unremitting conservatism. His contempt for anyone who is less supportive of "Might makes right" than he is, would be even more blatant than was the case during his first term. The only parallels between his second term and other national leaders would be among the histories of a few other countries, but none yet in U.S. history. Whereas during Trump's first term he hinted at where he wanted to take the country, his second term would be far less hinting, and far more acting. In American history, it would be unprecedented.
By contrast, Biden wants the same things that Obama already delivered to the country, except that he wants to add to it what had been the final version of the healthcare public option that Obama was promising until Obama abandoned a public option altogether the very moment Obama won the Presidency on 4 November 2008, and that was a very limited public option, which would be made available only to very poor people, a slight expansion of Medicaid. Bernie Sanders had instead been actually fighting for a total expansion of Medicare, so that 100% of Americans would have that basic healthcare as being a right, instead of, as Americans have now, only whatever healthcare each individual person can afford to pay for. That was his "democratic socialism," and Biden defeated it, crushed it.
So, the current choice is between an unprecedentedly aggressive American far-right, or else a continuation of the Obama Presidency but without anything of Obama's extraordinary personal ability to charm the world. (After all, he invaded and did coups in lots of countries, and yet won a Nobel Peace Prize, for nothing.) Neither Biden nor Kamala Harris has that ability, that remarkably slick personal charm, which Obama had.
In either case, the best that can be hoped for is a weakened version of the Obama Presidency. And this is what seems, at the present time, to be the likely outcome for America: an aggressive declining country, but without the charm that Obama had supplied. By contrast, a Trump second term would be super-aggressive "MAGA," including soaring tariffs and serious pushes for everything that he had held back on during his first term (such as outright invasion of Venezuela, Iran, and other countries that resist Trump). What was previously his conservative rhetoric would now become his fascist actions; what was previously his progressive rhetoric would be gone even from his rhetoric. All of his hires have been neocons, and now they would be unleashed because Trump would no longer need politically to accommodate non-fascists.
Biden's Dilemma: Caught Between Israel and Iran
By all indication, the latest sabotage at Iran's uranium enrichment facility in Natanz aimed at more than just disabling thousands of Iran's centrifuges and thus cause another setback for Iran's nuclear program, it was also meant as an indirect diplomatic sabotage vis-a-vis the on-going nuclear talks in Vienna; the latter had shown real signs of progress before the April 10th incident at the Natanz facility, blamed on Israel by the Iranian officials, who have vowed to get revenge — an attack on an Israeli cargo ship off the coast of Oman as well as an attack on an Israeli post in Iraq's Kurdistan may indeed be the acts of Iranian retaliation.
But, from Iran's vantage, the biggest response was the decision to upgrade the enrichment level from 20% to 60% percent, thus bringing Iran closer to the weapons grade enrichment, bound to raise the ire of Tel Aviv, which is intent on dispossessing Iran of nuclear weapons capability. Iran's Supreme Leader, Ayatollah Khamenei, has followed suit by stating that Iran will not be dragged into a "protracted negotiation" with the US and that US' removal of sanctions needs to be the first step in a future US return to the 2015 nuclear deal, known as the Joint Comprehensive Plan of Action (JCPOA). In turn, this raises the question of how will the Biden administration respond, and adjust to, the latest developments?
On the one hand, the Iranian setback in Natanz, widely interpreted inside Iran as a major "embarrassment," as it is the second time in 9 months that Israel has successfully inflicted serious damage on the facility, weakens Iran's hand at the table in Vienna, no matter how the Iran negotiators seek to spin the issue. With Iran's vulnerability to "nuclear sabotage" irrefutably established, Tehran's ability to utilize its nuclear chips in the bargaining with US has been diminished, perhaps for the duration of the current year, thus leading some conservative politicians to urge the government to withdraw from the Vienna talks.
On the other hand, it is by no means clear that the Biden administration favors Israel's spoiler role, which might lead to an escalation of tensions in the region to the detriment of Biden's determination to re-embrace the JCPOA as part and parcel of an Iran "re-thinking" policy at odds with his predecessor's maximum pressure strategy. Chances are that, much like the Obama administration, the Biden administration will need to defy Israel's will on Iran and push ahead for a new understanding with Tehran at a time Israel's hawkish Prime Minister, Benjamin Netanyahu and, to a lesser extent the Saudi rulers, are wary of Biden's resurrection of Obama's (perceived) conciliatory approach toward Iran. The big question is if President Biden is willing to act independently of Israel's hawkish recipe for Iran and make meaningful concessions, above all in the area of post-2015 sanctions on Iran, in order to achieve its key demand of bringing Iran in compliance with its JCPOA obligations? Lest we forget, Obama's defiance of Israel on the JCPOA caused a major rift benefiting the Republican Party opponents of the deal, such as Donald Trump, and so far there is little evidence that Biden is unmindful of that prior experience. In turn, this may explain the timing of US Defense Secretary Austin's Israel visit coinciding with the Natanz sabotage, which may not have been coincidental as Israel most likely had informed Washington of the coming attack on Natanz beforehand.
Naturally, Tehran is irritated at Austin's presence in Israel at that particular time and his expression of "ironclad support" for Israel instead of raising any criticism of nuclear terrorism against Iran, just as China and Russia have done. In fact, none of the Western governments, as well as the EU, partaking in the Vienna talks, have bothered to condemn the attack on Natanz, thus adding salt to Iran's injury. Instead, the German foreign minister, Heiko Maas, dispensed with any criticism of Israel and confined himself to questioning Iran's post-attack decision to increase the enrichment level, which he called "irresponsible." But, is it really responsible for the US and European powers to refrain from condemning an act of sabotage with respect to a facility that, under the terms of JCPOA, is recognized to be the hub of Iran's nuclear fuel cycle? Germany, France, and England, as well as the European Union, ought to act in unison denouncing the acts of nuclear sabotage in Iran, irrespective of Israel's prerogative. Their failure to do so simply adds another layer of distrust between Iran and these powers, to the detriment of any prospect for tangible progress in the Vienna talks.
As for Biden's foreign team, which has reported of its "serious proposal" on the table, it must recognize that unless there is some pressure applied on Israel to stop its spoiler role, US's national interests maybe harmed and even sacrificed by a hawkish Middle East ally that behaves according to its own calculation of risks to its interests.  In a word, an Obamaian rift with Israel may indeed be both inescapable and inevitable for the Biden administration.
Roads and Rails for the U.S.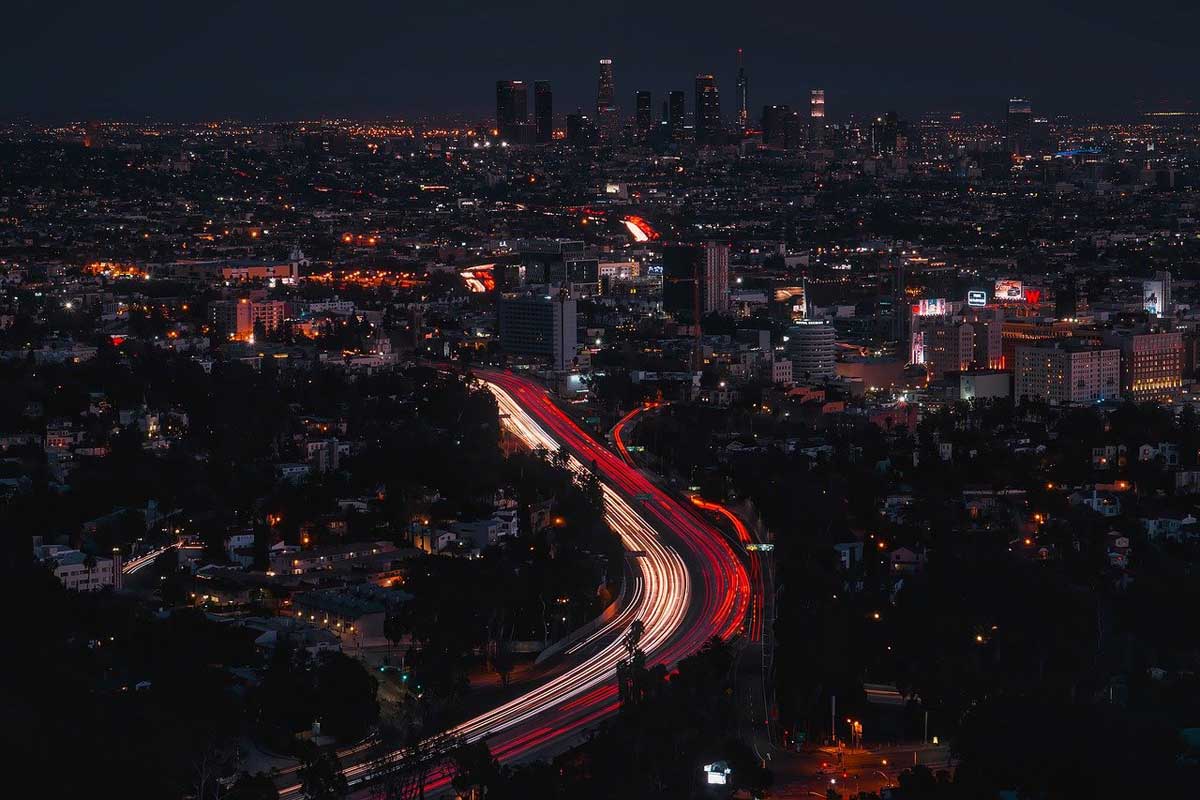 For those who expect the newly announced $2 trillion Biden infrastructure program to be a goodbye to potholes and hello to smooth-as-glass expressways, a disappointment is in store. The largest expenditure by far ($400 billion) is on home/community care, impacting the elderly or disabled. The $115 billion apportioned to roads and bridges is #4 on the list.
The American Society of Civil Engineers (ASCE) keeps tabs on our infrastructure and their latest report (2020) gave it an overall grade of C-. Although bridges worsened, this is a modest improvement on the previous report (2017) when the overall grade was D+. If $115 billion in spending sounds adequate, one has to remember it costs $27 billion annually for upkeep.
Astounding it might be the backlog in spending for roads and bridges runs at $12 billion annually. Go back 20 years and we have a quarter trillion shortfall. Add all the other areas of infrastructure and the ASCE comes up with a $5 trillion total. It is the gap between what we have been spending and what we need to. Also one has to bear in mind that neglect worsens condition and increases repair costs.
One notable example of maintenance is the Forth rail bridge in Scotland. A crisscross of beams forming three superstructures linked together, it was a sensation when opened in 1890 and now is a UN World Heritage Site. Spanning 1.5 miles, its upkeep requires a regular coat of paint. And that it gets. Rumor has it that when the unobtrusive painters reach the end of their task, it is time to start painting again the end where they began — a permanent job to be sure though new paints might have diminished such prospects.
Biden also proposes $80 billion for railways. Anyone who has travelled or lived in Europe knows the stark contrast between railroads there and in the U.S. European high-speed rail networks are growing from the established TGV in France to the new Spanish trains. Run by RENFE, the national railway, Alta Velocidad Española (AVE) trains run at speeds up to 310 km/h (193 mph) — a speed that amounts to a convenient overnight trip between Los Angeles and Chicago.
The hugely expensive new tracks needed can be considered a long-term investment in our children's future. But it will take courage to contest the well-heeled lobbies of the airplane manufacturers, the airlines and big oil.
If Spain can have high-speed rail and if China already has some 24,000 miles of such track, surely the US too can opt for a system that is convenient for its lack of airport hassle and the hour wasted each way in the journey to or from the city center. Rail travel not only avoids both but is significantly less polluting.
Particularly bad, airplane pollution high above (26 to 43 thousand feet) results in greater ozone formation in the troposphere. In fact airplanes are the principal human cause of ozone formation.
Imagine a comfortable train with space to walk around, a dining car serving freshly cooked food, a lounge car and other conveniences, including a bed for overnight travel; all for a significantly less environmental cost. When we begin to ask why we in the US do not have the public services taken for granted in other developed countries, perhaps then the politicians might take note.
Congress and the Biden administration should end FBI immunity overseas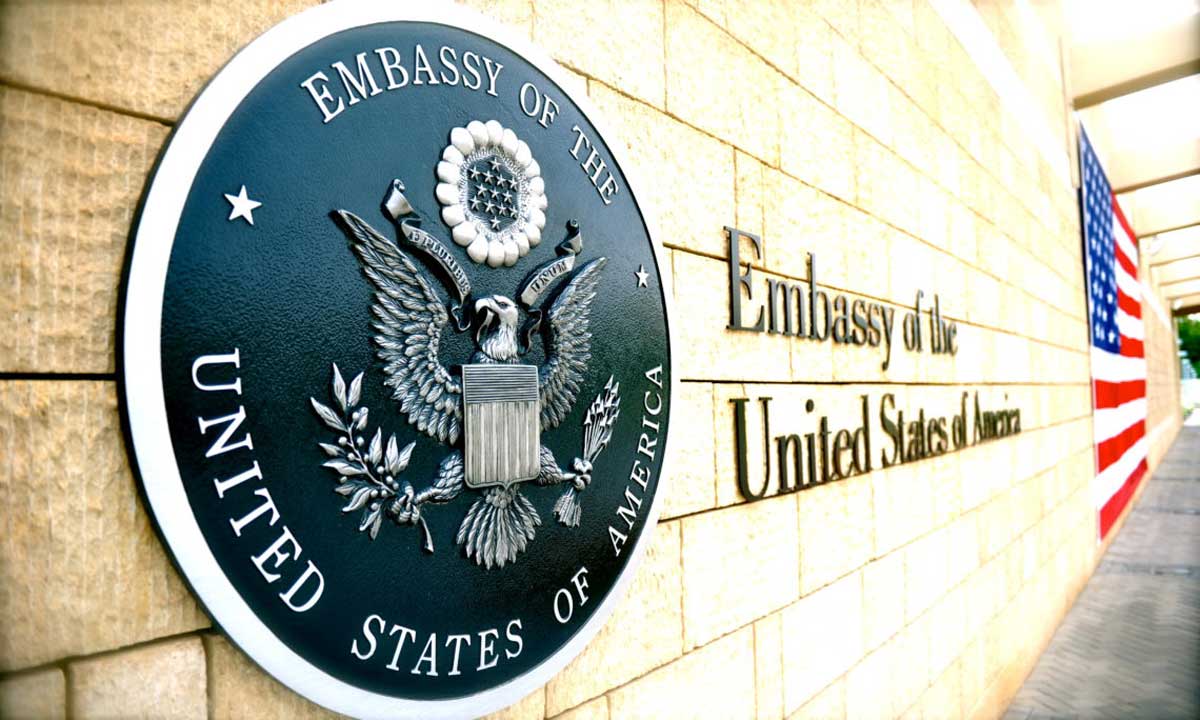 The FBI notably has an extended international presence running 63 offices in select countries overseas. The offices are called "legats" and are situated at the US Embassy in the host country. One of the major reasons for FBI's international presence is fighting international terrorism.
The FBI legat personnel at the US embassies are fully accredited diplomats enjoying full diplomatic immunity but that poses several questions that are worth asking, such as: how is it possible for law enforcement to be diplomats and is that a good idea, legally speaking?
Police work should not enjoy diplomatic immunity because that opens the door to abuse. Does the FBI's immunity overseas mean that the FBI attaches can do no wrong in the host country? How do we tackle potential rights infringements and instances of abuse of power by the FBI towards locals in the host country? The DOJ Inspector General and the State Department Inspector General would not accept complaints by foreigners directed at the FBI, so what recourse then could a local citizen have vis-a-vis the FBI legat if local courts are not an option and the Inspector Generals would not look into those cases?
This presents a real legal lacuna and a glitch in US diplomatic immunity that should not exist and should be addressed by Congress and the new Biden administration.
While FBI offices overseas conduct some far from controversial activities, such as training and educational exchanges with local law enforcement, which generally no one would object to, the real question as usual is about surveillance: who calls the shots and who assumes responsibility for potentially abusive surveillance of locals that may infringe upon their rights. It's an issue that most people in countries with FBI presence around the world are not aware of. The FBI could be running "counter-terrorism" surveillance on you in your own country instead of the local police. And that's not nothing.
When we hear "cooperation in the area of counter-terrorism", as recent decades show, there is a great likelihood that the US government is abusing powers and rights, without batting an eyelash. That exposes local citizens around the world to unlawful surveillance without legal recourse. Most people are not even aware that the FBI holds local offices. Why would the FBI be operating instead of the local law enforcement on another country's territory? That's not a good look on the whole for the US government.
The legal lacuna is by design. This brings us to the nuts and bolts of the FBI legats' diplomatic immunity.
Diplomatic immunity is governed by the Vienna Convention on Diplomatic Relations of 1961, under Chapter III on privileges and immunities. The US is also a state party to the Convention, along with most states around the world. While there could be some variations and disagreements on bilateral basis (including on weather for example one state could be hosted and represented through the embassy of another state in a third state), on the whole there is a universal consensus that the Vienna Convention sets the rules establishing diplomatic immunities and privileges.
Under the Vienna Convention, only top diplomats are given the highest degree of immunity from the law. This means they cannot be handcuffed, arrested, detained, or prosecuted by law enforcement officials of the country in which they're stationed. Diplomatic immunities and privileges also include things like diplomatic "bags" (with very peculiar cases of what that could entail) and notably, protection and diplomatic immunity for the family of diplomats.
It is a universal consensus that not everyone who works at an Embassy has or should have diplomatic immunity. Immunity is saved for diplomats whose role has to be protected from the local jurisdiction of the country for a reason. Not all embassy staff should enjoy diplomatic immunity. Granting law enforcement such as the FBI full legal immunity for their actions is bad news.
Only the top officials at an embassy are diplomats with an actual full immunity — and that's for a reason.
It makes sense why a diplomat negotiating an agreement should not be subjected to local courts' jurisdiction. But the same doesn't go for a law enforcement official who acts as a law enforcement official by, for example, requesting unlawful surveillance on a local citizen, in his law enforcement capacity, while thinking of himself as a diplomat and being recognized as such by the law.
Law enforcement personnel are not diplomats. Dealing with extraterritorial jurisdiction cases or international cases is not the same thing as the need for diplomatic immunity. If that was the case, everyone at the export division at the Department if Commerce would have diplomatic immunity for protection from foreign courts, just in case. Some inherent risk in dealing with international cases does not merit diplomatic immunity – otherwise, this would lead to absurdities such as any government official of any country being granted diplomatic immunity for anything internationally related.
The bar for diplomatic immunity is very high and that's by design based on an international consensus resting upon international law. Simply dealing with international cases does not make a policeman at a foreign embassy a diplomat. If that was the case every policeman investigating an international case would have to become a diplomat, just in case, for protection from the jurisdiction of the involved country in order to avoid legal push-back. That's clearly unnecessary and legally illogical. Being a staff member at an embassy in a foreign country does not in and of itself necessitate diplomatic immunity, as many embassy staff do not enjoy diplomatic protection. It is neither legally justified nor necessary for the FBI abroad to enjoy diplomatic immunity; this could only open up the function to potential abuse. The FBI's arbitrary surveillance on locals can have a very real potential for violating the rights of local people. This is a difference in comparison to actual diplomats. Diplomats do not investigate or run surveillance on locals; they can't threaten or abuse the rights of local citizens directly, the way that law enforcement can. Lack of legal recourse is a really bad look for the Biden administration and for the US government.
The rationale for diplomatic immunity is that it should not be permitted to arrest top diplomats, who by definition have to be good at representing their own country's interests in relation to the host state, for being too good at their job once the host state is unhappy with a push back, for example. The Ambassador should not be exposed to or threatened by the risk of an arrest and trial for being in contradiction with the interests of the host state under some local law on treason, for example, because Ambassadors could be running against the interests of the host state, by definition. And that's contained within the rules of diplomatic relations. It's contained in the nature of diplomatic work that such contradictions may arise, as each side represents their own country's interests. Diplomats should not be punished for doing their job. The same doesn't apply to the FBI legats. Issuing surveillance on local citizens is not the same as representing the US in negotiations. The FBI legats' functions don't merit diplomatic immunity and their actions have to be open to challenge in the host country's jurisdiction.
The FBI immunity legal lacunae is in some ways reminiscent of similar historic parallels, such as the George W. Bush executive order that US military contractors in Iraq would enjoy full legal immunity from Iraqi courts' jurisdiction, when they shouldn't have. At the time, Iraq was a war-torn country without a functioning government, legal system or police forces. But the same principle of unreasonable legal immunity that runs counter international laws is seen even today, across European Union countries hosting legally immune FBI attaches.
Congress and the Biden administration should end FBI immunity overseas. It can be argued that for any local rights infringements, it is the local law enforcement cooperating with the US Embassy that should be held accountable – but that would ignore that the actual request for unlawful surveillance on locals could be coming from the FBI at the Embassy. The crime has to be tackled at the source of request.
When I reached out to the US Embassy in Bulgaria they did not respond to a request to clarify the justification for the FBI diplomatic immunity in EU countries.
To prevent abuse, Congress and the Biden Administration should remove the diplomatic immunity of the FBI serving overseas.