EPO and IEA team up to shed light on trends in sustainable energy technologies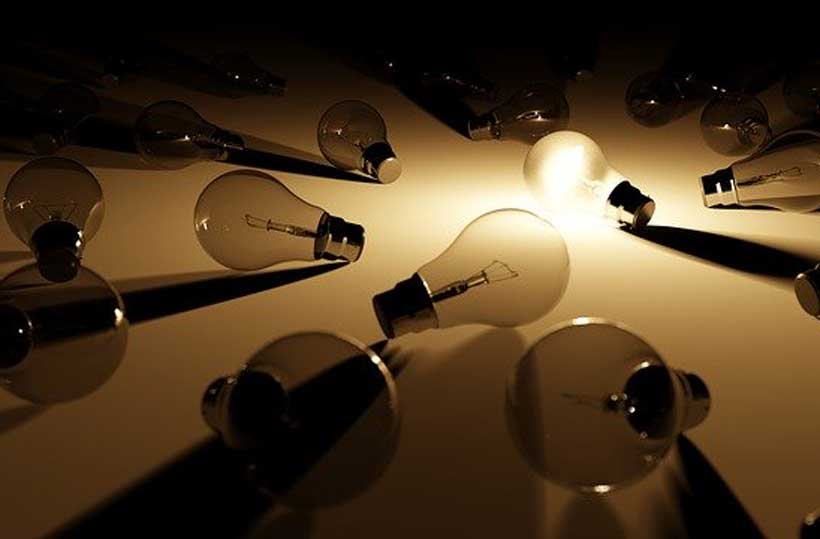 The International Energy Agency and the European Patent Office (EPO) have signed a Memorandum of Understanding on bilateral cooperation with the aim of promoting innovation in sustainable energy technologies. Under the MoU, the two organisations will publish a series of joint studies over the next three years to inform policymakers and the public about technology trends in areas that are critical for the energy transition and climate change mitigation.
The EPO and IEA published their first joint report, Innovation in batteries and electricity storage, last week, revealing that over the past decade, patenting activity in these technologies grew four times faster than the average of all technologies. It also highlighted that much more technological progress in electricity storage will be needed in future to meet the demands of the energy transition.
"Tracking energy innovation is crucial to ensure there are no gaps when it comes to developing and deploying the clean energy technologies that we will need to meet our energy and climate goals," said IEA Executive Director Fatih Birol. "The EPO is a world leader in this field, with its rich datasets and vast experience. The IEA is delighted to be deepening our already close cooperation with the EPO through this MoU, which will allow us to get an even better picture of where the private and public sectors are focusing their energy innovation efforts."
"The EPO's patent classification scheme for climate change mitigation and adaptation technologies has become a widely-used standard for monitoring progress in green technologies around the world," said EPO President António Campinos. "Drawing on the IEA's unparalleled expertise in the field of energy enables us to go one step further. I am convinced that our co-operation will help innovators in the sector get ahead of the technology curve. It will provide decision-makers with high-quality data and analysis on innovative solutions to meeting the clean energy needs of industry and society as a whole."
Cooperation between the two organisations will benefit from their combined expertise in the domains of energy technology and patent information. The large respective stakeholder communities that both the EPO and IEA have built up during almost 50 years of activity will significantly increase the impact of the joint studies.
Innovation is increasingly recognised as a core part of energy policy, and this year the IEA has been introducing more tools to help decision-makers understand the technology landscape and their role in it – and to track progress in innovation and the deployment of technologies. This includes a comprehensive interactive guide to the market readiness of more than 400 clean energy technologies.
Global emissions are set to surge to an all-time high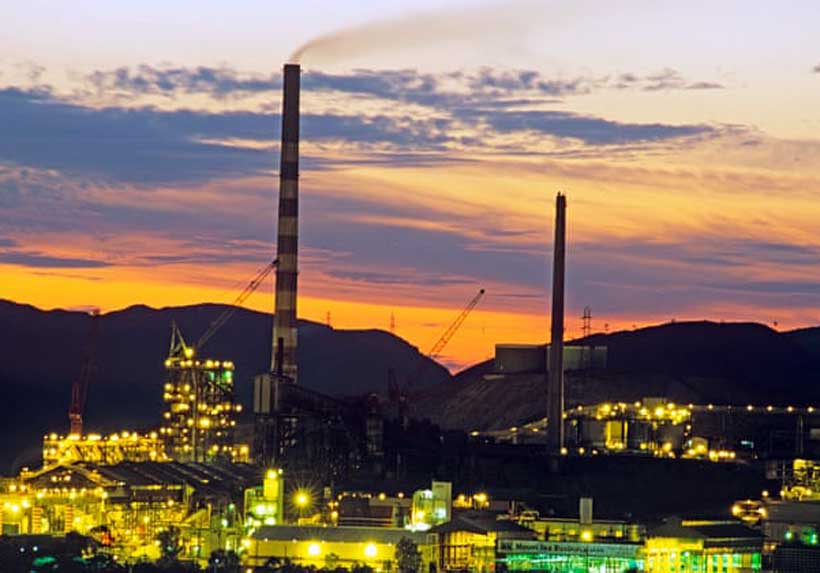 Governments worldwide are deploying an unprecedented amount of fiscal support aimed at stabilising and rebuilding their economies, but only about 2% of this spending has been allocated to clean energy measures, according to new analysis from the International Energy Agency.
The sums of money, both public and private, being mobilised worldwide by recovery plans fall well short of what is needed to reach international climate goals. These shortfalls are particularly pronounced in emerging and developing economies, many of which face particular financing challenges.
Under governments' current recovery spending plans, global carbon dioxide (CO2) emissions are set to climb to record levels in 2023 and continue rising in the following years. This would leave the world far from the pathway to net-zero emissions by 2050 that the IEA set out in its recent Global Roadmap to Net Zero.
These findings come from the new Sustainable Recovery Tracker that the IEA launched today to help policy makers assess how far recovery plans are moving the needle on climate. The new online tool is a contribution to the G20 Ministerial Meeting on Environment, Climate and Energy in Naples, which takes place on 22 and 23 July under the Presidency of Italy.
The Tracker monitors government spending allocated to sustainable recoveries and then estimates how much this spending boosts overall clean energy investment and to what degree this affects the trajectory of global CO2 emissions. The Tracker considers over 800 national sustainable recovery policies in its analysis, which are publicly available on the IEA website.
"Since the Covid-19 crisis erupted, many governments may have talked about the importance of building back better for a cleaner future, but many of them are yet to put their money where their mouth is. Despite increased climate ambitions, the amount of economic recovery funds being spent on clean energy is just a small sliver of the total," said Fatih Birol, the IEA Executive Director.
Governments have mobilised USD 16 trillion in fiscal support throughout the Covid-19 pandemic, most of it focused on emergency financial relief for households and firms. Only 2% of the total is earmarked for clean energy transitions.
In the early phases of the pandemic, the IEA released the Sustainable Recovery Plan, which recommended USD 1 trillion of spending globally on clean energy measures that could feature prominently in recovery plans. According to the Plan – developed in collaboration with the International Monetary Fund – this spending would boost global economic growth, create millions of jobs and put the world on track to meet the Paris Agreement goals.
According to the Tracker, all the key sectors highlighted in the IEA Sustainable Recovery Plan are receiving inadequate attention from policy makers. Current government plans would only increase total public and private spending on clean energy to around USD 350 billion a year by 2023 – only 35% of what is envisaged in the Plan.
The Tracker shows the stark geographic disparities that are emerging in clean energy investment. The majority of funds are being mobilised in advanced economies, which are nearing 60% of the investment levels envisaged in the Sustainable Recovery Plan. Emerging and developing economies, many of which have limited fiscal leeway, have so far mobilised only about 20% of the recommended spending levels.
"Not only is clean energy investment still far from what's needed to put the world on a path to reaching net-zero emissions by mid-century, it's not even enough to prevent global emissions from surging to a new record. Many countries – especially those where the needs are greatest – are also missing the benefits that well planned clean energy investment brings, such as stronger economic growth, new jobs and the development of the energy industries of the future," Dr Birol said
"Governments need to increase spending and policy action rapidly to meet the commitments they made in Paris in 2015 – including the vital provision of financing by advanced economies to the developed world," Dr Birol added. "But they must then go even further by leading clean energy investment and deployment to much greater heights beyond the recovery period in order to shift the world onto a pathway to net-zero emissions by 2050, which is narrow but still achievable – if we act now."
Portugal's energy policies set a clear pathway towards 2050 carbon neutrality
Portugal's equitable and well-balanced plans for reaching a carbon-neutral economy should support the country's economic growth and energy security, according to a new energy policy review by the International Energy Agency.
Portugal's energy and climate policies aim to reach carbon neutrality primarily through broad electrification of energy demand and a rapid expansion of renewable electricity generation, along with increased energy efficiency. These measures are backed by a strong focus on reducing dependency on energy imports and maintaining affordable access to energy. In the longer term, Portugal is aiming for hydrogen to play a major role in achieving carbon neutrality.
"Portugal was among the first countries in the world to set a target for carbon neutrality by 2050, and its Roadmap for Carbon Neutrality shows a strong commitment to electrifying its economy and ensuring a secure and affordable energy transition," said Fatih Birol, the IEA Executive Director, who is launching the policy review today at an event with João Pedro Matos Fernandes, Portugal's Minister for the Environment and Climate Action. "The IEA looks forwards to supporting the Portuguese government as it works on a fair and inclusive transition to a carbon-neutral economy."
Portugal's climate and energy goals still face notable challenges, the IEA policy review notes, with an economy that remains heavily reliant on imported fossil fuels today. The report welcomes steps the government is taking to address these challenges. An effective auction process for renewable energy projects should result in almost 2 gigawatts of new renewable generation coming online in the next few years, which will triple Portugal's solar PV capacity.
Portugal is pushing to reduce oil demand and associated emissions through transport decarbonisation, with over EUR 10 billion of investments in electrified rail and public transport, favourable tax treatment for electric vehicles and support for charging infrastructure. Portugal is also taking a major step towards lowering emissions and reducing energy import dependency by phasing out coal-fired electricity generation in 2021.
Portugal sees a key role for hydrogen produced from renewable energy in hard-to-decarbonise sectors and for achieving carbon neutrality. The National Hydrogen Strategy sets a goal for hydrogen produced from renewable energy to cover 1.5-2% of Portugal's energy demand by 2030, with use in industry, domestic maritime shipping, road transport and for injection into the natural gas network and potential exports.
"I congratulate Portugal for developing a broad policy framework with robust measures to achieve emission reductions," Dr Birol said. "Portugal has found a good balance of ambitious targets and competitive support measures needed to drive a cost-effective energy transition."
EU energy programme with Eastern partner countries extends into second phase
The European Commission has launched the second phase of its EU4Energy programme, which promotes low-carbon and clean energy transitions in the Eastern Partnership (EaP), a joint initiative involving the European Union, its Members States and six Eastern European Partners: Armenia, Azerbaijan, Belarus, Georgia, Moldova and Ukraine.

"Promoting the Clean Energy Transition in the Eastern Partnership Countries: EU4Energy Phase II" will run for the next four years and will help develop legislative and regulatory frameworks that support the region's energy transformation and the liberalisation of its energy markets, as well the digitalisation of its energy systems. Beyond reducing emissions, the programme's goal is to provide the citizens of the Eastern Partnership Countries with more stable and resilient energy supplies, empowering consumers and increasing energy security.

The International Energy Agency is a partner in the EU4Energy programme along with the Council of European Energy Regulators (CEER) and the Energy Community Secretariat (EnCS). The 8 July kick-off conference for the programme's second phase includes country representatives from Armenia, Azerbaijan, Georgia, Moldova and Ukraine who will share their knowhow and experience to further enhance cooperation in the energy sector within the region.