The future is circular: What biodiversity really means
Subtle shifts aren't good enough, says Doreen Robinson, Chief of Wildlife at the United Nations Environment Programme (UNEP). It's time for a system-wide transformation. On the day of the UN Summit on Biodiversity, Robinson explains where we've gone wrong and how we can do better.
Why are we talking about biodiversity now – in the midst of a global disease pandemic, with economies stretched to their limits and a looming climate crisis?
As we speak, more species are threatened with extinction than ever before. Extreme weather events – and consequently, fires, floods and droughts – are happening more frequently and with greater intensity; and zoonotic diseases like COVID-19 now account for the majority of infectious diseases emerging in humans.
These are symptoms of a systemic problem, and this requires a systemic solution. We need to completely recalibrate our relationship to nature – and we need to do so, urgently. Biodiversity is the foundation for all life on earth.
How does biodiversity affect the actual experiences of people in their everyday lives?
Biodiversity affects just about every aspect of human life, from job security and basic health to saving the planet for future generations.
More than half of the world's gross domestic product (GDP) is dependent on nature. Three-quarters of all food crop types – including fruits and vegetables and some of the most important cash crops, like coffee and almonds – require animal pollination. About half of the global population relies mainly on natural medicines and most of the drugs used to treat cancer are either natural or modelled after nature. So there is a direct and relationship between biodiversity and some very basic aspects of survival.
There is also an important long-term, preventive aspect – which we are experiencing very acutely today. Where native biodiversity is high, for example, the infection rate for some zoonotic diseases is lower. So protecting natural habitats and wildlife is also a way to help protect ourselves. Biodiversity is the basis for healthy ecosystems as well, and healthy ecosystems capture and store greenhouse gases and mitigate climate change, whereas damaged ecosystems release carbons and add to it.
When we work with nature, it works with us. And when we work against nature, we dismantle the very system that supports and protects us.
What exactly do you mean when you say "recalibrate our relationship to nature"?
Human actions have typically been shaped by a paradigm in which a "good life" means material consumption and perpetual economic growth. For decades, we have extracted natural resources, destroyed critical habitats, and generated pollution. Our relationship with nature is unbalanced: humans are continuously taking and discarding, and nature is continuously giving. This one-way relationship is unsustainable.
So we need to reset the balance: not just hoarding benefits, but investing as much back into nature as we extract from it. It's time to develop a new paradigm that recognizes the value of nature and understands that life quality is not purely a matter of GDP. Instead of a linear approach in which things are used and discarded, we need to apply circular thinking in which life is sustained and things are continuously repurposed. We need to think about these things in all the choices we make, from how we select and deliver the food we grow and eat to how we build our cities and provide water and electricity for our growing human population.
In the context of global challenges we now face, and with so many jobs and industries dependent on traditional economic models, is this kind of dramatic change possible?
Not only is it possible, but it is also our only hope.
Aside from the unprecedented global challenges we are experiencing, biodiversity loss is making it difficult to ensure even the most basic human rights – nutritious food, clean water and affordable energy. It is undermining progress toward the Sustainable Development Goals. And without a fundamental shift in our approach, we are unlikely to keep global warming within safe limits – a failure that would only magnify the challenges we face in the future.
It might seem counter-intuitive but, actually, now is the time to get serious about – precisely because of the challenges on our doorstep. In times of uncertainty, biodiversity is a form of insurance, availing options and protecting us from shocks.
It also creates opportunities for new jobs, innovations – and better, healthier lives. And by prioritizing resource-intensive sectors in the shift toward sustainable consumption and production, we have the potential to achieve very significant gains over a relatively short period.
What does this mean in a practical sense: what specific actions need to be taken?
This means translating good intentions into concrete action.
As countries around the world launch various post-crisis initiatives and stimulus packages, we must include nature as part of those recovery packages. That means natural capital must be included in decision making. It means investing in green jobs including in areas of ecosystem protection and restoration. Now is the time to establish new,nature-positive standards for production and consumption. And we need to invest in the environment dimensions of integrated One Health approaches to avoid future pandemics and other human health crises. We can build back better – but only if we match words with deeds.
At the same time, we cannot afford to lessen our commitments to securing a new, ambitious and accountable Post-2020 Global Biodiversity Framework that all of society can support.
Channel long-term financing and investment toward nature and climate health. Currently, governments around the world spend more than US$500 billion every year in ways that harm biodiversity, primarily to support industries like fossil fuels, agriculture and fisheries. These funds could be repurposed to incentivise regenerative agriculture, sustainable food systems, clean technology and nature-positive innovations.
'No time to lose' curbing greenhouse gases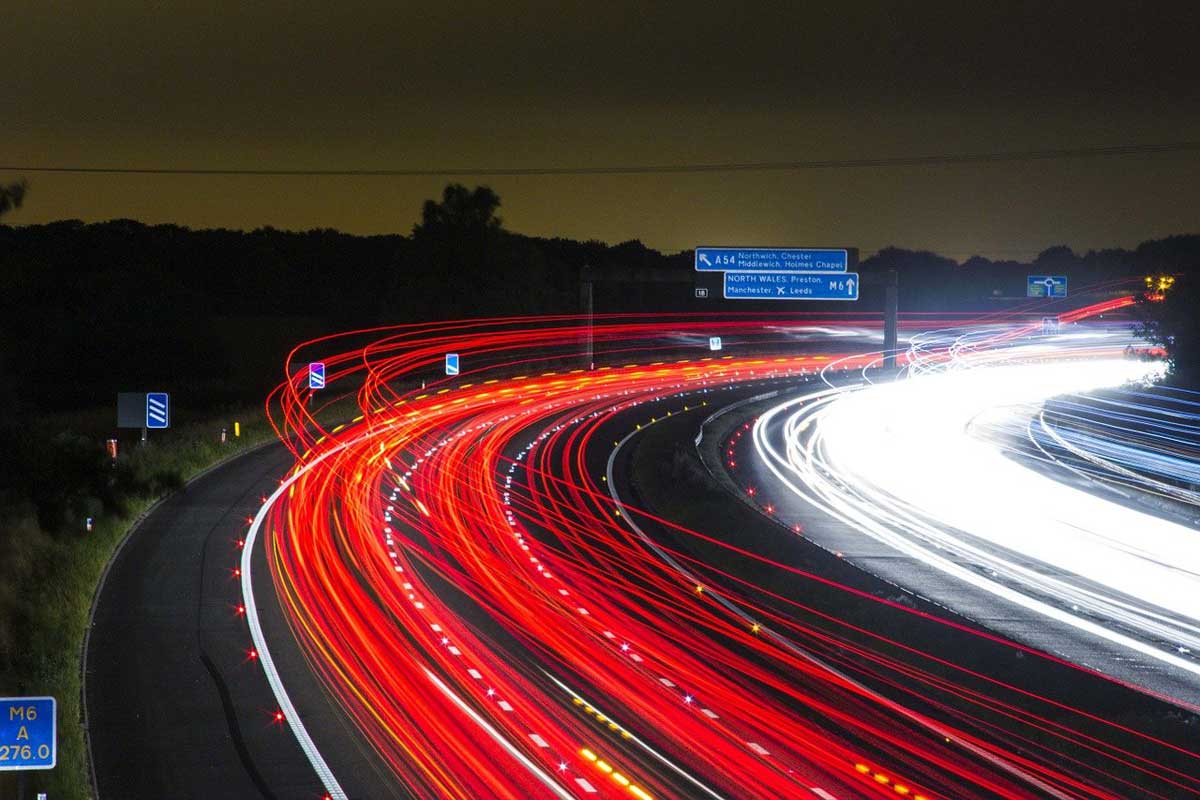 Last year, heat-trapping greenhouse gases reached a new record, surging above the planet's 2011-2020 average, and has continued in 2021, according to a new report published on Monday by the UN weather agency.
The World Meteorological Organization (WMO) Greenhouse Gas Bulletin contains a "stark, scientific message" for climate change negotiations at the upcoming UN climate conference, known as COP26, in Glasgow, said Petteri Taalas, head of the UN agency.
"At the current rate of increase in greenhouse gas concentrations, we will see a temperature increase by the end of this century far in excess of the Paris Agreement targets of 1.5 to 2 degrees Celsius above pre-industrial levels", he explained. "We are way off track."
Emissions rising
Concentration of carbon dioxide (CO2) in 2020 was 149 per cent above the pre-industrial level; methane, 262 per cent; and nitrous oxide, 123 per cent, compared to the point when human activitity began to be a destabilizing factor.
And although the coronavirus-driven economic slowdown sparked a temporary decline in new emissions, it has had no discernible impact on the atmospheric levels of greenhouse gases or their growth rates.
As emissions continue, so too will rising global temperatures, the report maintained.
Moreover, given the long life of CO2, the current temperature level will persist for decades, even if emissions are rapidly reduced to net zero.
From intense heat and rainfall to sea-level rise and ocean acidification, rising temperatures will be accompanied by more weather extremes – all with far-reaching socioeconomic impacts.
"The last time the Earth experienced a comparable concentration of CO2 was three to five million years ago, when the temperature was 2-3°C warmer and sea level was 10-20 meters higher than now", stated the WMO chief. "But there weren't 7.8 billion people then", he reminded.
Lingering CO2
Roughly half of today's human-emitted CO2 remains in the atmosphere and the other half is absorbed by oceans and land ecosystems, the Bulletin flagged.
At the same time, the capacity of land ecosystems and oceans to absorb emissions may become a less effective buffer against temperature increases in the future.
Meanwhile, many countries are currently setting carbon neutral targets amidst the hope that COP26 will see a dramatic increase in commitments.
"We need to transform our commitment into action that will have an impact of the gases that drive climate change. We need to revisit our industrial, energy and transport systems and whole way of life", said the WMO official.
"The needed changes are economically affordable and technically possible", he assured. "There is no time to lose".
Battling emissions
CO2 is the single most important greenhouse gas and has "major negative repercussions for our daily lives and well-being, for the state of our planet and for the future of our children and grandchildren", argued the WMO chief.
Carbon sinks are vital regulators of climate change because they remove one-quarter of the CO2 that humans release into the atmosphere.
Nitrous Oxide is both a powerful greenhouse gas and ozone depleting chemical that is emitted into the atmosphere from both natural and anthropogenic sources, including oceans, soils, biomass burning, fertilizer use and various industrial processes.
Multiple co-benefits of reducing methane, whose gas remains in the atmosphere for about a decade, could support the Paris Agreement and help to reach many Sustainable Development Goals (SDGs), said the Bulletin.
Landmark decision gives legal teeth to protect environmental defenders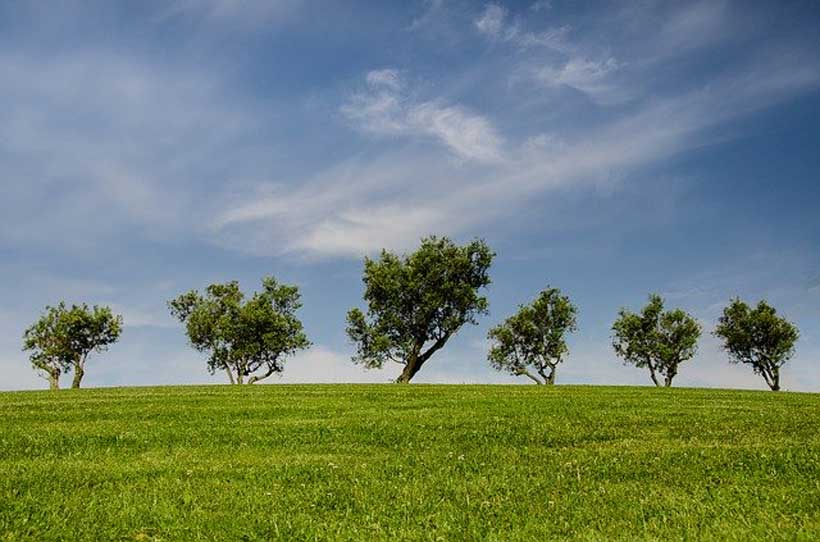 A 46-strong group of countries across the wider European region has agreed to establish a new legally binding mechanism that would protect environmental defenders, the UN Economic Commission for Europe (UNECE) said on Friday.
"I remain deeply concerned by the targeting of environmental activists", said Secretary-General Antonio Guterres, welcoming the rapid response mechanism as "an important contribution to help advance my Call to Action for Human Rights".
The agreement will delegate setting up the new mechanism to the United Nations, or another international body.
As the first ever internationally-agreed tool to safeguard environmental defenders, it marks an important step in upholding the universal right to a clean, healthy and sustainable environment – as recognized by the Human Rights Council earlier this month.
"Twenty years ago, the Aarhus Convention entered into force, bridging the gap between human and environmental rights.
Today, as the devastating effects of climate change continue to ravage the world, the Convention's core purpose – of allowing people to protect their wellbeing and that of future generations – has never been more critical", spelled out the UN chief.
A protective eye
The agreement to establish the mechanism was adopted on Thursday by the Meeting of the Parties to the Convention on Access to Information, Public Participation in Decision-Making and Access to Justice in Environmental Matters, known as the Aarhus Convention.
"This landmark decision is a clear signal to environmental defenders that they will not be left unprotected", said UNECE chief Olga Algayerova.
"It demonstrates a new level of commitment to upholding the public's rights under the Aarhus Convention, as well as Parties' willingness to respond effectively to grave and real-time challenges seen in the Convention's implementation on the ground".
Vital defence
Whether it is groups protesting the construction of a dangerous dam or individuals speaking out against harmful agricultural practices in their local community, these activists are vital to environmental preservation across the globe, said the UNECE.
The Aarhus Convention ensures that those exercising their rights in conformity with the provisions of the Convention shall not be penalized, persecuted or harassed in any way for their involvement.
As such, the mechanism will establish a Special Rapporteur – or independent rights expert – who will quickly respond to alleged violations and take measures to protect those experiencing or under imminent threat of penalization, persecution, or harassment for seeking to exercise their rights under the Convention.
As time is of the essence to buttress the safety of environmental defenders, any member of the public, secretariat or Party to the Aarhus Convention, will be able to submit a confidential complaint to the Special Rapporteur, even before other legal remedies have been exhausted.
Defenders targeted
Although it is crucial for environmental defenders to confidently exercise their rights, cases have been reported in which instead, they face being fired, heavy fines, criminalization, detention, violence, and even death.
Moreover, incidents of harassment and violence against environmental defenders are far from uncommon.
A report to the Human Rights Council by Mary Lawlor, Special Rapporteur on the situation of human rights defenders, found that one-in-two human rights defenders who were killed in 2019 had been working with communities around issues of land, environment, impacts of business activities, poverty and rights of indigenous peoples, Afrodescendants and other minorities.
Since January 2017, among the Parties to the Aarhus Convention, incidents of persecution, penalization and harassment of environmental defenders have been reported in 16 countries.
In contrast to current existing initiatives, which mainly rely on applying political pressure through the media, the Aarhus Convention's rapid response mechanism will be built on a binding legal framework, giving it much greater powers to act.
Plastic pollution on course to double by 2030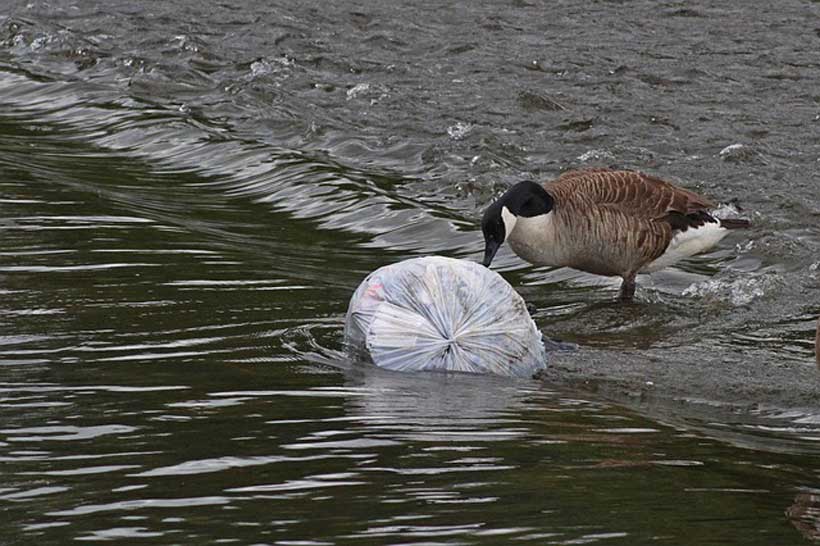 Plastic pollution in oceans and other bodies of water continues to grow sharply and could more than double by 2030, according to an assessment released on Thursday by the UN Environment Programme (UNEP).
The report highlights dire consequences for health, the economy, biodiversity and the climate. It also says a drastic reduction in unnecessary, avoidable and problematic plastic, is crucial to addressing the global pollution crisis overall.
To help reduce plastic waste at the needed scale, it proposes an accelerated transition from fossil fuels to renewable energies, the removal of subsidies and a shift towards more circular approaches towards reduction.
Titled From Pollution to Solution: a global assessment of marine litter and plastic pollution, the report shows that there is a growing threat, across all ecosystems, from source to sea.
Solutions to hand
But it also shows that there is the know-how to reverse the mounting crisis, provided the political will is there, and urgent action is taken.
The document is being released 10 days ahead of the start of the crucial UN Climate Conference, COP26, stressing that plastics are a climate problem as well.
For example, in 2015, greenhouse gas emissions from plastics were 1.7 gigatonnes of CO2 equivalent; by 2050, they're projected to increase to approximately 6.5 gigatonnes. That number represents 15 per cent of the whole global carbon budget – the​​ amount of greenhouse gas that can be emitted, while still keeping warming within the Paris Agreement goals.
Recycling not enough
Addressing solutions to the problem, the authors pour cold water on the chances of recycling our way out of the plastic pollution crisis.
They also warn against damaging alternatives, such as bio-based or biodegradable plastics, which currently pose a threat similar to conventional plastics.
The report looks at critical market failures, such as the low price of virgin fossil fuel feedstocks (any renewable biological material that can be used directly as a fuel) compared to recycled materials, disjointed efforts in informal and formal plastic waste management, and the lack of consensus on global solutions.
Instead, the assessment calls for the immediate reduction in plastic production and consumption, and encourages a transformation across the whole value chain.
It also asks for investments in far more robust and effective monitoring systems to identify the sources, scale and fate of plastic. Ultimately, a shift to circular approaches and more alternatives are necessary.
Making the case for change
For the Executive Director of UNEP, Inger Andersen, this assessment "provides the strongest scientific argument to date for the urgency to act, and for collective action to protect and restore our oceans, from source to sea."
She said that a major concern is what happens with breakdown products, such as microplastics and chemical additives, which are known to be toxic and hazardous to human and wildlife health and ecosystems.
"The speed at which ocean plastic pollution is capturing public attention is encouraging. It is vital that we use this momentum to focus on the opportunities for a clean, healthy and resilient ocean", Ms. Andersen argued.
Growing problem
Currently, plastic accounts for 85 per cent of all marine litter.
By 2040, it will nearly triple, adding 23-37 million metric tons of waste into the ocean per year. This means about 50kg of plastic per meter of coastline.
Because of this, all marine life, from plankton and shellfish; to birds, turtles and mammals; faces the grave risk of toxification, behavioral disorder, starvation and suffocation.
The human body is similarly vulnerable. Plastics are ingested through seafood, drinks and even common salt. They also penetrate the skin and are inhaled when suspended in the air.
In water sources, this type of pollution can cause hormonal changes, developmental disorders, reproductive abnormalities and even cancer.
Economy
According to the report, there are also significant consequences for the global economy.
Globally, when accounting for impacts on tourism, fisheries and aquaculture, together with the price of projects such as clean-ups, the costs were estimated to be six to 19 billion dollars per year, during 2018.
By 2040, there could be a $100 billion annual financial risk for businesses if governments require them to cover waste management costs. It can also lead to a rise in illegal domestic and international waste disposal.
The report will inform discussions at the UN Environment Assembly in 2022, where countries will come together to decide a way forward for more global cooperation.