New Project to Support the Improvement of Air Quality in Greater Cairo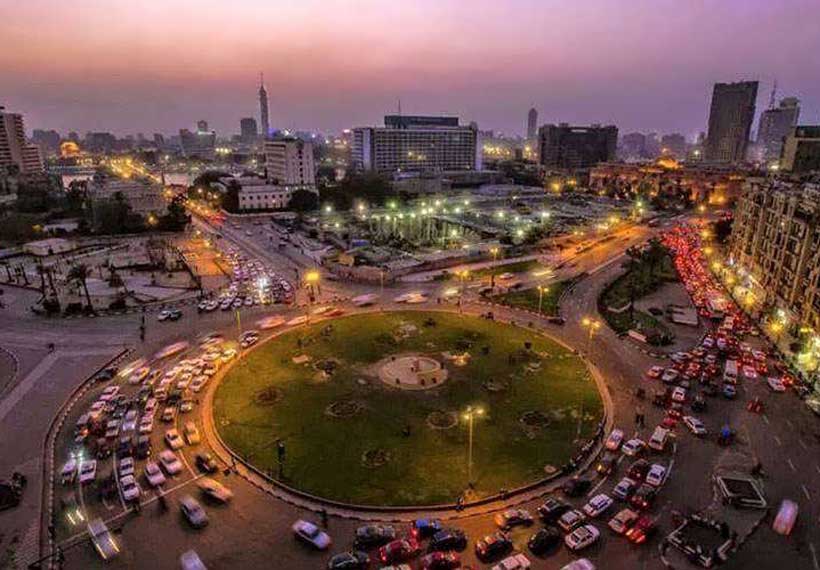 The World Bank's Board of Executive Directors today approved a US$200 million project to support Egypt's initiatives to reduce air and climate pollution from critical sectors and to increase resilience to air pollution in Greater Cairo. The project will focus on reducing vehicle emissions, improving the management of solid waste, and strengthening the air and climate decision-making system.
Greater Cairo's air quality has recently seen an improvement; however, ambient air pollution remains the city's most significant environmental health issue—one that weighs heavily on residents' quality of life and on the economy. Recent studies have estimated the annual economic cost of air pollution on health in the Greater Cairo area alone at about 1.4% of Egypt's Gross Domestic Product (GDP).
The six-year Greater Cairo Air Pollution Management and Climate Change Project aims to support Egypt's efforts to reduce both air pollution and climate pollutant emissions in line with the country's Sustainable Development Strategy: Egypt Vision 2030. The project will contribute toward Egypt's key environmental goal of halving Particulate Matter pollution and toward developing and implementing a strong, economically feasible climate impact mitigation program that would meet Egypt's 2030 targets for reduced emissions.
"This project supports our Green Recovery Plan to mitigate and adapt simultaneously, promoting new methods and technologies that help reduce air pollution and curb climate change," said Dr. Rania Al-Mashat, Egypt's Minister of International Cooperation. "This way, we are prioritizing integrated climate solutions that strengthen resilience, protect the health of Egyptians and promote an economically productive society."
"The hazards of air pollution and climate change are endless and can span decades," said Dr. Yasmine Fouad, Minister of Environment. "Through this partnership with the World Bank, we aim to give our children and youth a healthier future, where they can prosper, grow, and fulfill their potential."
The new air pollution reduction and climate change project aims to: i) modernize Egypt's Air Quality Management System and strengthen the ability of Greater Cairo's population to cope with high pollution events, including events caused or exacerbated by emissions and climate extremes; ii) support solid waste management in Greater Cairo, including plans for the construction of an integrated waste management facility at the 10th of Ramadan City, the closure and rehabilitation of the Abou-Zaabal dumpsite, and strengthening the regulatory framework for waste management; iii) contribute to vehicle emissions' reduction by supporting the piloting of electric buses in the public sector and related infrastructure, including charging stations, and assessing the technical and financial feasibility of scaling this up; and, iv) to implement activities aimed at behavioral change by communities and service providers and ensure citizen engagement in project design and implementation.
"Egypt is undertaking steps to accelerate the transition towards a more green, sustainable, resilient and inclusive development model," said Marina Wes, World Bank Country Director for Egypt, Yemen, and Djibouti. ''This operation is an integral part of our work to improve the quality of life for Egyptians, including the most vulnerable groups of society, enabling them to benefit from a whole array of development projects, while staying healthy and productive.''
How to Ensure that your Teen Driver Learns the Principles of Safe Driving
If your teenager is now eligible to apply for a provisional licence, it's natural that you would have mixed emotions about this major milestone. Parents should feel excited to see their children growing up and getting prepared to take on the responsibilities of adulthood. But it's not uncommon to feel worried that their teens will not view driver safety with the seriousness it deserves. Make clear to your teen that the privilege of driving demands adhering to safe driving principles. Here are ways to drive that point home.
Set a Good Example
It may seem that teenagers are always ready to start an argument or rebel against their parents' wishes, but they still look to their mum and dad for cues about how to "adult" properly. You have an excellent opportunity to set a good example every time your teen is a passenger in your car.
Let your teen see how careful you are about maintaining distance between cars, the proper way to use mirrors, how you always use your turn signals, and that you drive at or below the speed limit. Most important, do not use your mobile phone while driving, even if you have the option to for hands-free use. Emphasize that any distraction from driving could quickly lead to an accident.
Explain that Driving Has Both Benefits and Risks
You may be tempted to focus only on the risks of driving because that is what most concerns you. But this kind of one-sided discussion could backfire if it appears you're just trying to lecture your teen. Teenagers may get the impression that you don't trust them or lack confidence in their abilities.
The better way to frame your conversations is to first bring up the benefits of driving and the freedoms that privilege entails. Emphasize that you're so proud of them for learning what all drivers need to know to keep themselves and other drivers safe. But also stress that all drivers must practice responsible driving if they wish to hold on to their licence. By referring to all drivers, it will look less like an admonishment and more like a plain fact about privilege and responsibility.
Enroll Your Teen in a Reputable Driver's Education Course
The material presented in any good driver's education course will include:
A comprehensive overview of the current road rules, including when to give the right of way to pedestrians
Instructions for how to perform specific actions while driving (such as how to switch lanes, use a parking brake, and master skills like parallel parking)
How to navigate hazardous road conditions
Proper ways to handle an emergency
Besides learning what's necessary to pass the driving theory test, student drivers typically spend between 45-50 hours learning how to drive and around 22 hours practicing. A certified driving instructor will hold either a green or a pink licence. The green licence indicates that the instructor has passed all of the Driver and Vehicles Standards Agency (DVSA) exams. While instructors who hold the pink license have not yet passed all three of the exams, they are still considered qualified to teach, as they are currently in training and simply have fewer hours of teaching experience.
Prior to 2015, practicing student drivers were not allowed on the motorways, but now it's permitted. It's beneficial to learn how driving on motorways is different from driving on other kinds of roadways, so it's an advantage to new drivers that the law was passed.
Safe Driving Means More Than Just Passing Tests
Teens are in school full-time and have probably developed specific strategies for taking tests. If those strategies involve cramming the night before and memorizing a list of facts, they may pass, but are they really in full-possession of the knowledge required for safe driving?
You could probably easily convince your teen that they should not study for a calculus exam the same way they study for the driving theory test. Teens may not ever need to use calculus in the real world, but they will certainly be tested every time they get behind the wheel. The results of that test could have enormous life-or-death consequences. Teens must see the value in really understanding driving rules and recognize that only practice will help them become safe drivers.
Make Sure Your Teen Has Access to Up-To-Date Study Resources
Years ago, the only way to learn how to drive was to sign up for classroom instruction. The teacher would lecture and deliver the lessons about road rules and safe driving practices and then venture out on the road with the student to practice driving skills.
Classroom driver's ed instruction can be valuable if the teacher is experienced in teaching the subject and can interact one-on-one with the students during class. But that's not often the case. Classrooms may be crowded and distracting for students, the sessions may be held at inconvenient times, and the material itself may be dry and boring.
Today, students have the opportunity to study for their driving theory exam using a mobile app. These app courses are generally less expensive than classroom instruction, and offer a more personalized approach to learning the material. They allow students to learn at their own pace and highlight the areas where students need to pay more attention to the lesson.
Mobile driver's education courses are also more fun and entertaining than what is offered in the classroom. The driver's education app from Zutobi is built like a game, and students can earn points and badges to indicate their progress. They can also compete with their friends, which adds another level of motivation for learning. This gamified approach works to make students more engaged in the learning process. While they're having fun, they're also discovering the correct ways to use traffic signals, how to respond when they see less common road signs, and the tips they'll need to pass the practical driving test.
Ensure Your Teen Has Enough Time To Learn and Absorb the Material
Sure, you are excited about your teen finally earning a licence, but there's a high probability your new student driver feels the excitement tenfold! Because the DVSA issues only guidelines – not mandates – for how long it should take to learn to drive, teens are often anxious to hit the road directly after they have their licence in hand.
Take control of the process early on by getting involved in finding the best method for learning the material. You can apply for a provisional driving licence a few months before your teen turns sixteen, and encourage study even before that birthday.
When looking for a driving instructor, ask other parents for recommendations. Make sure the lessons fit into your teen's schedule so that he or she will not feel rushed while practicing. It may also be helpful to plan practice driving "appointments" on a calendar so that you are certain your teen will have as much driving experience as possible before taking the driving test.
You've Got This!
You may be nervous of the day your teen gets a provisional licence and starts driving, but there is plenty you can do to prepare. Find the type of course that will best engage your teen, set a good example, be firm about following rules, and insist on an adequate number of practice hours. Taking these steps will help reduce your anxiety and make it easier for you to hand over the keys.
'No end' to conflict in Ethiopia's Tigray region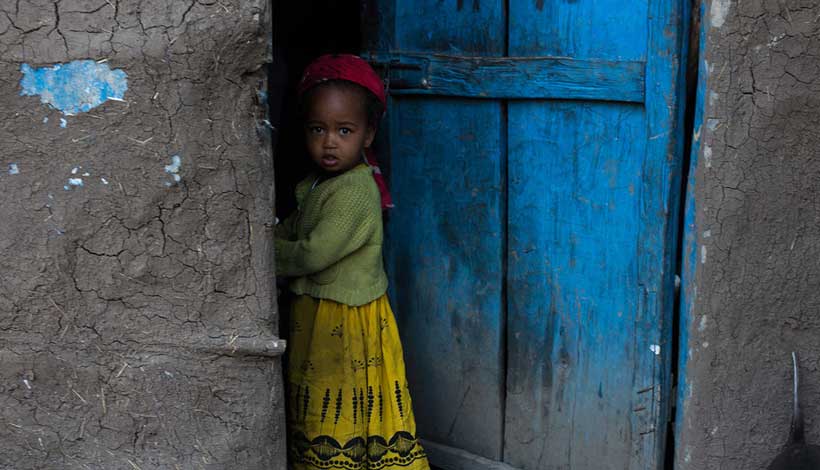 Disturbing reports have continued to emerge of widespread abuse of civilians in Ethiopia's Tigray region, nearly six months since conflict erupted, the UN Children's Fund (UNICEF) said on Tuesday.
"There is no clear end in sight" to the conflict, said agency spokesperson James Elder, after returning from a visit the northern Ethiopian region.
Worst fears
He said more than a million people were displaced, noting that fighting was continuing, and security remained a major issue. UNICEF had been "concerned from the onset about the harm that this is going to cause children, and unfortunately such fears are being realized."
The conflict is the result of months of escalating tensions between the Ethiopian Government and the dominant regional force, the Tigray People's Liberation Front (TPLF), which culminated in Prime Minister Abiy Ahmed ordering a military offensive after rebels attacked a federal army base.
Within days, militias from the neighbouring Amhara region had joined the fray, reportedly followed by some troops from neighbouring Eritrea – a long-time rival of Tigray.
According to the Government, the region had been secured by the end of November, however TPLF resistance has continued, amid accusations of extrajudicial killings and rights abuses on all sides. 
Child victims
Mr. Elder underscored the impact on women and girls, characterising it as a "protection crisis".
He added: "What is really emerging now is a disturbing picture of severe and ongoing child violations, there is also unfortunately an education and nutrition emergency and I saw extensive destruction to systems on essential services that children rely on."
Among the estimated one million displaced by the violence are children who have suffered terribly, the UNICEF official explained.
300 km march in flip-flops
"The many children I spoke with, there was one, a girl who is 16, Merhawit, she had walked 300 kilometres with her baby brother on her back from the west of country, amid pretty intense fighting…300 kilometres and in broken flip-flops", he said.
"Those stories abound. She was a star in physics, and now she is searching for food and hasn't seen a classroom in a year."
Apart from the education crisis, the Tigray region is also in the grip of a nutrition emergency, linked to pillaging and the destruction of medical centres and costly irrigation systems which farming communities cannot do without.
"We had a recent assessment in 13 towns and more than half of boreholes are non-functional," said Mr. Elder. "It's important to remember that these were really advanced systems, supporting hundreds of thousands of people with generators and electrical circuitry, all looted or destroyed."
Vandalizing and looting
Health centres have not been spared either, with the majority now out of action.
This includes a new maternal health clinic specialising in emergency surgery for mothers that opened 100 kilometres from Mekelle which has been ransacked.
"Everything – X-ray machines, oxygen, and mattresses for patients – are gone," said Mr. Elder. A doctor there told me, "It had all the services a mother and baby needed. It was a life-saving place. There was no reason for forces to come here. They came here for vandalizing and looting."
The UNICEF spokesperson also urged all those with influence on the military actors involved in the conflict to condemn rights abuses against civilians. "Severe and ongoing child rights violations" have been reported by victims, he said.
"We have an average of three cases of reported, reported gender-based violence, remembering of course that this is probably the tip of the iceberg because reporting is very, very difficult both for…security and cultural elements of shame, and so on. I heard traumatic stories of children as young as 14, I heard reports of gang-rapes."
Thousands flee fresh clashes in Central African Republic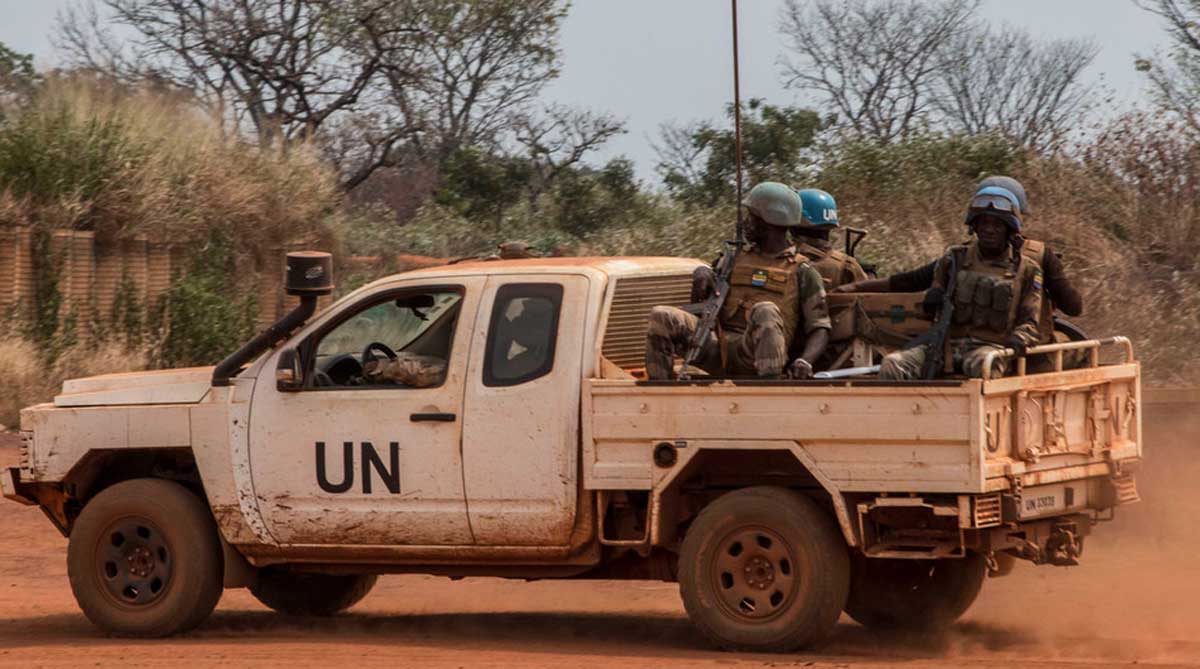 Recent fighting between government forces and rebels in northern Central African Republic (CAR) has forced more than 2,000 refugees into neighboring Chad over the past week, the UN refugee agency (UNHCR) said on Tuesday.
According to the agency, new arrivals in Chad reported having fled clashes, as well as pillaging, extortion and other acts of violence at the hands of rebel groups. Most of the displaced were from CAR's Kaga-Bandoro, Batangafo and Kabo regions.
UNHCR spokesperson Babar Baloch said that to reach Chad, people had to wade shoulder-deep through the Grande Sido river, which flows along the Chad-CAR border, with the some carrying their few belongings on their heads.
"The refugees are now settled in Gandaza village and the bordering town of Sido, although some are having to resort to crossing back into CAR to find food or salvage what little is left from their properties", he added.
Violence flared across CAR following last December's contested elections, with armed elements allied with former president François Bozizé attacking several towns and villages. Hundreds of thousands of people were displaced within the country as well as into neighbouring ones.
Chad currently hosts close to 11,000 of the total 117,000 Central African refugees who also fled to Cameroon, the Democratic Republic of the Congo (DRC) and the Republic of the Congo (ROC) in the wake of the post-electoral violence.
Longstanding humanitarian crisis
The influx slowed considerably since mid-March after government forces and their allies reclaimed most of the rebel strongholds, UNHCR said. The lull allowed some 37,000 formerly internally displaced persons (IDPs) to return to their areas of origin, who now need help to rebuild their lives, it added.
Roughly the size of France, CAR has been plagued by conflict and insecurity for years.
According to the UN Office for Coordination of Humanitarian Affairs (OCHA) about 2.8 million people in CAR – 57 per cent of the population – are in need of humanitarian assistance and protection. The situation has been further complicated by the coronavirus pandemic, with rising hunger, loss of livelihoods, closure of schools, and a reported increase in violence against women and children.