Lesson from acquittal of Babri-masjid-demolition accused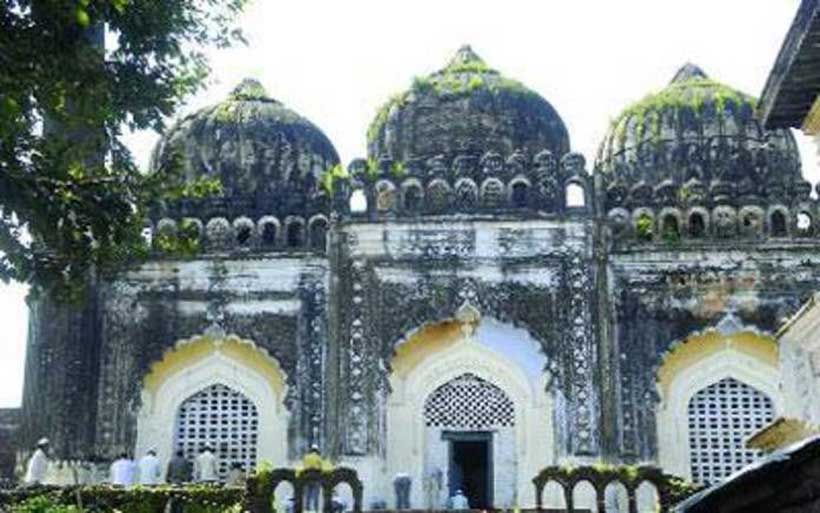 All the 32 accused, including LK Advani, in the Babri Masjid demolition case have been acquitted by the special CBI court in Lucknow on September 30, 2020. The judgment was delivered 28 years after the Mughal era mosque was razed to ground on December 6, 1992. This judgment reflects that even the courts have become handmaiden of Hindu extremists.
Instead of staying aloof from extremism, now even the courts have become Hindu courts. Chief Justice Ranjan Gogoi was inducted as a member of rajya sabha (council of states) as quid pro quo for his `services' to the Modi government. Earlier the court delivered several judgments, including one on treple divorce, which lie outside its secular domain. Expect the Hindutva judiciary to enforce a uniform religious code for all religious communities as per Bharataya Janata Party's agenda.
The main point of the acquittal is that the `demolition incident was not pre-planned'. When the mosque was demolished through a well planned procession, 16 Muslims were killed? If all the 32 accused were innocent then who was or were the culprits?
Myths and hearsay: How could a court determine birth of Ram millennia ago? There is no evidence about Babur constructing a mosque in Ayodhya after demolishing a temple there. All sources are mute, be it Babur's memoir Baburnama, Humayunnama by Babur's daughter Gulbadan Begum, Abul Fazal's Ain-i-Akbari or Tuzk-e-Jahangiri. The first reference to Babri appears in a travel account by a Jesuit priest, Joseph Tiefenthaler, in 1768. The inscriptions, inside the mosque, often quoted in books on Ayodhya or Babur, were fake. The inscriptions show that the mosque was built in 1528–29 CE (935 AH) by Mir Baqi, on orders of the Mughal emperor Babur (after whom it is named). But these inscriptions were fixed in the mosque 280 years after its supposed construction in 1528.
Babur did visit Gwalior temples. But, neither he, nor his commander Mir Baqi (distinct from Baqi on masjid inscriptions), ever visited Ayodhya. Mir Baqi of the Baburnama was never governor of Ayodhya.
Property or Ram birth at stake? BJP President L K Advani admitted on September 30, 1990: 'No one can prove that it was the birthplace of Shri Rama.' It was a matter of belief. Can this belief receive judicial sanction to the point where it can override the moral and legal rights of others?
In a letter to Prof. Hiren Mukerji, on 5 June 1989, BJP PM Atal Bihari Vajpayee admitted: "It is not possible to pinpoint the exact spot where Ram was born". The RSS supremo M D Deoras said: "This is not a case in which the judiciary can pass a judgment. What type of evidence are the Hindus expected to produce? That Ram was born and that his birthplace is Ayodhya?" That is why the BJP in its Palampur resolution declared: "Litigation certainly is no answer" (11 June 1989). Even the excavations done by the Archaeological Survey of India, under orders of the Allahabad High Court in 2003, failed to support the claims by the Hindu extremists about remains of a temple under the Babri Mosque.
Pandora's Box: Determination of title to ownership based on excavation has opened up the Pandora's Box of further excavations on flimsy grounds. Anyone may any time complain to a court about a temple having been converted into a Masjid hundreds of years ago.
Pandora's Box: The acquittals have opened up the Pandora's Box of demolishing all mosques through `unplanned' attacks by mobs. Anyone may any time complain to a court about a temple having been converted into a Masjid hundreds of years ago. BJP's legislators have already demanded excavation of 3000 to 5000 mosques, including Delhi's Grand Mosque. MP Sakshi Maharaj even offered to be hanged if idols were not found underneath the staircase of the Jamia Masjid. At a press conference in New Delhi, Uttar Pradesh BJP's president Vinay Katiyar said, "The court has shown the way. Why should we confine (ourselves) to Ayodhya, Kashi and Mathura? Why not talk of 5,000? All sites should be dug up to verify the claims on the pattern of Ram Janmabhoomi".
Masjid Shahid Ganj versus Babri Masjid: The cases of the two mosques bear a marked contrast. Sikhs and Muslims acrimoniously contested the Shaheed Ganj case (Lahore). Muslims' claim was rejected for laches (time bar). The Gurudwara Shahidganj stands with aplomb in Lahore as it did before 15 August 1947. Hardly any Sikh visits it now. Yet no Pakistani Muslim ever tried ever to desecrate or demolish it. But the Babri Masjid became a heap of rubble even before India's Supreme Court declared it to be a temple.
The arguments in the two cases concerning property and longevity of possession were similar, less the myth of birthplace of Indian god Ram.
Conclusion: Those still enamoured of secular India's democracy should wake up. The claim that god (Ram) was born there is fictitious. No claim by Hindus during Mughal or British Raj was made. Shankaracharya's Nyas originally owned only one acre of land, the rest of the land (additional 42 acres of so-called undisputed land) was given to it on lease by Kalyan Singh (acquitted accused) government in 1992 to develop a Ram Katha
When Jinnah left India for Pakistan on 7 August 1947, Patel said, 'The poison had been removed from body of India' He added, 'As for the Muslims they have the roots, their sacred places and their centres here. I do not know what they can possibly do in Pakistan. It will not be long before they return to us' Babri case should make one thank 'poisonous' Jinnah for his vision and legacy, Pakistan.
Is Bangladesh-US ties bogged down in strategic quicksand?
The bilateral relations between Bangladesh and the United States had thrived in the past few years on the heels of frequent and vigorous Track-1 diplomacy between Bangladesh and the United States. The newfound salience of Bangladesh in the US's regional strategic playbook originates from a reassessment of the US's foreign policy in favor of Asia. In the context of intensifying great power standoff at the heart of the Indo-Pacific, the regional power calculation has transformed, turning the strategy backwater to the "front and center" of the US's global geopolitics. Earlier, South Asia didn't feature prominently in the US's strategic calculus, and strategic wisdom bounded South Asia within the nuclear-powered rivals e.g. India and Pakistan. Bangladesh has only aroused pity for its abysmal economic outlook and for being buffeted by frequent disasters.
Strategic realities have profoundly altered in the past few years, as under the framework of the US's Indo-Pacific policy, Bangladesh has gained significant bandwidth as the lynchpin of Indo-Pacific geopolitical theatre. The newfound geostrategic significance of Bangladesh had triggered a geopolitical maelstrom surrounding Bangladesh–as Bangladesh was squeezed by the competing demands of three powers–the United States, China, and India.
"Strategic Ties " Ascendant
Donald Lu– an influential US diplomat– had visited Dhaka recently. There has been much speculation surrounding Lu's visit, partly owing to Lu's notoriety as being "coercive" in the region. Although human rights issues, defense, and core security issues, perhaps the glaring omission of Lu's visit is the trade and economic issues. Earlier, trade, investment, and economic issues overrode bilateral ties, however, bilateral interactions have increasingly become fixated on security issues often at a disservice to economic issues.
However, the strident pitch of strategic ties jars with the dismal state of relationships. As thing stands, it is safe to say that bilateral ties between Bangladesh and US are held hostage to mutual misperceptions. Harping on the strategic ties, without anchoring on economic fundamentals, is bound to fail. Strategic ties hinge on "entanglements", which stem from sustained bilateral cooperation.
Decoding Chinese Inroads in Bangladesh
The lever that China exerts in Bangladesh stems from the vigorous economic and development partnership. The sustained development partnership had elevated Bangladesh-China ties to a strategic dimension. Development cooperation is the centerpiece of Bangladesh-China bilateral cooperation. The inflow of Chinese investment toward Bangladesh has surged exponentially. The Total Direct Investment (FDI) was multiplied at a steady rate between 2011 to 2019, resulting in a tenfold rise in the gross FDI inflow to Bangladesh from China.
The energy sector has featured prominently in the bilateral development cooperation. China had implemented a series of projects in the power sector. The infrastructure sector of Bangladesh had also drawn investment from China. China has floated an offer to Bangladesh in building embankments along the Teesta River, adjacent to the Indian border, in a bid to mitigate Bangladesh's chronic scarcity of water-a bone of contention in Bangladesh-India ties. Chinese firms also stepped in to coordinate the construction and operation of the Dhaka-Chittagong High-Speed Rail project. Padma Bridge Rail Link- a flagship project aimed at connecting the Southwestern region of the country through a rail link-is underway with China funding 85% of an estimated cost of US $3.3 billion.
As such, while the US deplores the inroads that China made in Bangladesh, and often engage in browbeating tactics to decouple Bangladesh from the Chinese axis — however, Chinese leverage in Bangladesh runs deep. The sustained economic and development partnership between Bangladesh and China had mutated into a strategic partnership. The concessions from the Chinese side had injected a sense of equity and mutual stakes in bilateral relations. China has extended 99 percent of its tariff lines to Bangladesh, which is slated to further boost the bilateral trade ties. Earlier, China conferred duty-free facilities to 97 percent of Bangladesh's products.
Emulating the Chinese Playbook
An uptick in diplomatic engagement attests to the renewed strategic importance that the US attaches to Bangladesh. The "strategic" dimension had inordinately come to the fore, and economic and development partnerships had been eclipsed by high-security and defense issues.
Notwithstanding, as the Chinese playbook amply demonstrates, anchoring solely on the strategic dimension of bilateral ties is counterproductive. The sustained economic interactions translated to strategic dividends in terms of China, while the mutual goodwill had given an impetus to deepening bilateral linkages. A sense of shared partnership had been injected into bilateral ties. Conversely, the moral high ground that the US commands, as evident from the US's criticism of domestic political issues, undermines the goodwill of the bilateral ties. Such blatant interventionist tendencies vitiate bilateral ties.
While the term "strategic partnership" has gained currency, the trappings of strategic partnership are woefully lacking in bilateral ties. The discourse of bilateral ties shows the US doesn't consider Bangladesh as a partner with commensurate capabilities. Despite the repeated pronouncement of strategic ties, however, the concession to Bangladesh from the US is not forthcoming. The economic and trade issues had been pushed to the back burner, in an avowed attempt to raise the stakes of bilateral ties.
As the Chinese exemplar shows, the ties in the arena of low-political issues yield strategic dividends. The sustained engagement steeped in mutual goodwill and equity accrues strategic gains. The US fares abysmally in leveraging the economy and trade to lure Bangladesh. In contrast, US's ill-advised browbeating tactics will further estrange Bangladesh. As the bilateral ties elevate to a new era and become more prominent, the US ought to reassess the calculus of the bilateral ties.
Pakistan's Priority Ranking of SDGs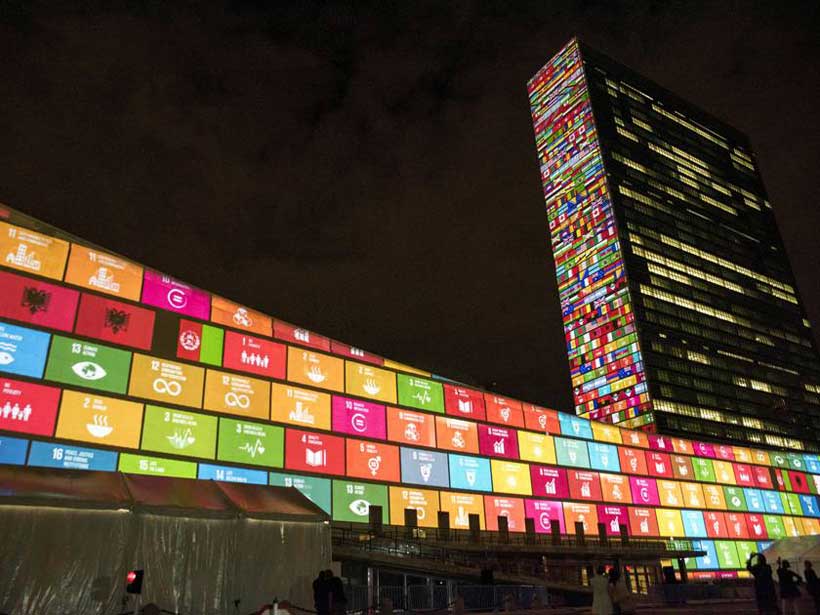 Sustainable development goals are also known as Global or Universal goals that are meant to guide developing and underdeveloped nation-states to a sustainable and peaceful future. Development is a combination of innovation and improvement over a consistent time. It requires the collaboration of several social, cultural, economic, legal, and political sectors. All such sectors are interdependent and function sustainably when allied towards the same goal.
What are SDGs?
Developmental goals outline the priorities of a state in terms of its international progress. They are meant to track and counter non-traditional security threats. Such threats are somewhat intangible and have a deeper, more impactful presence. If not countered through structured programs, infrastructure, and policymaking; they will only become a visible reality once the issue is nearly impossible to resolve.
Origin and purpose
These were born from the United Nations Conference that was hosted in Rio De Janeiro, Brazil in 2012. Global issues of all sorts were raised which revolved around aspects such as the environment, clean energy, sanitation, education, health, and security.
Goals and Commitments
The year 2015 decided that within the upcoming 15 years, there will be an active and hopefully successful attempt at ushering in a future of dignity and peace also known as the 2030 Agenda.
For each nation, there is a different ranking of the goals following their level of need and priority. Following is the ranking for Pakistan.
Priority I
Goal 2 Zero Hunger
The second goal defines eradicating global hunger and reaching food security for all. This involves the production, processing, and distribution of food and sustainable agriculture. This goal is at the top of Pakistan's priority list due to its status as an Agrarian State. Due to the recent inflation in the state, the food crisis has become a reality for a sizable portion of the Pakistani population.
Goal 3 Good Health and Well Being
Places focus on the overall health of all people. The focus is on preventative strategies for all ages. This goal covers the improvement of life expectancy in all developing and underdeveloped nations. It also includes immunization coverage, epidemics such as malaria and dengue, the Covid-19 pandemic, and emergency aid going out to all in times of global distress and disaster.
Goal 4 Quality Education
Good quality education that is inclusive and available to all is a cornerstone of a prosperous and peaceful society. This includes not only various education sustainability initiatives but also caters to accessible and high-caliber school and university infrastructure. This goal works for a bright future for not only the global youth but for the global economy as well.
Goal 6 Clean Water and Sanitation
Universal access to clean water and a hygienic living environment makes up Goal 6. This will help counter water pollution and reduce the spread of diseases like cholera, malaria, dysentery, typhoid, and Hepatitis A. Clean water and sanitation will ultimately lead to water efficiency and its use as a renewable energy source.
Goal 7 Affordable and Clean Energy
Clean Energy is the key to having a future landscape that this generation can pass on to the next. This goal works for the distribution of electricity across the globe, in poverty-stricken and hard-to-access areas. Renewable energy sources (windmills, hydro-electricity, solar power) are being focused on so that there can be a time when weaning off of non-renewable and quickly depleting fuels such as coal, gas, and oil is not harmful to both society and the economy.
Goal 8 Decent Work and Economic Growth
Economic growth is a necessary factor to keep states progressing and afloat. Goal 8 emphasizes the importance of productive and decent employment. It promotes a greener economy, sustainable tourism, and social protection for all.
Goal 16 Peace, Justice, and Security
Accountable and Just national institutions and law enforcement is the path to peace, justice, and security. There is an active need for local participation at the grassroots level. Peace can only ever be delivered from the bottom up. Pakistan has always had a conflict simmering at some level. Be it a population overflow at the borders or a politico-religious conflict. Effectively working on prevention and counter operations can foster peace and security for all.
Priority II
Goal 1 No Poverty
The first goal is to end poverty globally. The poverty line has been decided over various factors and definitions in the past few years. Once it was declared that any person who consumed less than 2400 kcal over twenty-four hours was under the poverty line. Currently, it is set for members of society who live under Rs. 3000 monthly, in Pakistan.
Goal 5 Gender Equality
It is common knowledge that we live in a majorly patriarchal society that is disadvantageous to women and girls all over the world. Goal 5 aims to fix that by focusing on the elimination of gender-based violence and empowering more women to step into professional and operational roles by reducing in-house gender discrimination. There is also special care taken to recognize and reduce the unpaid labor and double standards which women face daily.
Goal 9 Industry. Innovation, and Infrastructure
A resilient and good quality infrastructure is a must to keep a state of more than 220 million people functioning properly. The innovation of the tech industry is the spearhead for Pakistan's entry into a competitive future. There is still a need for better infrastructure including highways and high-rise buildings with proper sewage piping as well. Inclusive industrialization will bring about better credit, a more stable economy, and reduced unemployment.
Goal 10 Reduced Inequalities
The focus lies on reducing international inequalities and reducing the massive chasm existing between different classes of society. Income equality is directly tied to gendered equity, improved industrialization, and economic growth. Apart from reducing financial disparity, this also focuses on socio-political, cultural, and religious inclusion. Pakistan is a multicultural and diverse state with citizens belonging to various religious sects, castes, and ethnicities. However, this has often led to intersectional conflicts. This goal aims to counter that through various representative policies and global cooperation.
Goal 11 Sustainable Cities and Communities
These are such areas that practice, promote, and support sustainability in every aspect – energy, water, economy, infrastructure, and environment. This goal aims to ensure that due to the massive population migrations from rural to urban, there is no concentration of poverty due to the economic shift. Cities are to be safe havens for their constituents with public transport, parks, recreational spaces, and economic opportunities.
Goal 17 Partnerships for Goals
No system of such a scale can work in isolation therefore, to bring sustainability to Pakistan, there needs to be a joint effort by international powers and national institutions. Global platforms such as the UN, WTO, SAARC, ASEAN, and IMF are all contributing their part be it through funding, medical aid, or economic policing. Pakistan also partakes in multiple confidence-building measures and FTAs to live up to this goal.
Priority III
Goal 12 Responsible consumption and Production
Focuses on management and usage of natural resources to not run out before other renewable sources are in place. This goal actively works to reduce the negative impact of state consumption on the environment – be it through chemical dumping, food waste, or wasteful consumption.
Goal 13 Climate Action
The recent floods in Pakistan and the searing temperatures in June and July point to the absolute necessity of taking climate action. Extreme temperatures, droughts, and flooding are all contributing to the deterioration of human and environmental health. Being a primarily agrarian exporter, Pakistan needs to be vigilant regarding any threat to its agricultural economy and counter it through planning, policies, and preventive strategies.
Goal 14 Life below Water and Goal 15 Life on Land
The sustainable Development goals have provided guidelines to ensure a hospitable future. This includes protection and conservation of the living habitat aka Oceans and Land. Due to the rapid rate of globalization, modernism, and human development, ecosystems both above and below have suffered. Many species have gone extinct as well, due to unregulated hunting and fishing throughout the year. Ocean acidification and pollution are major concerns due to it being a major food source for the global population. Similarly, deforestation, desertification, and poaching need to be eliminated on land. Pakistan has participated in such initiatives to conserve and protect forests through artificial reforestation – the Changa Manga Forest.
Pakistan is constantly making progress in seeing the SDGs through. Consistency is key to success and in this case, sustainability.
Breaking Diplomatic Norms: Indian Response to OIC & Turkish Support for Kashmir Issue
Recently, the Indian government has been facing backlash for its highly undemocratic and derogatory remarks on Turkey's support to the Kashmir issue at the United Nations Human Rights Council (UNHRC). The Indian government has also criticized the Organization of Islamic Cooperation (OIC) for its statement on Indian Human Rights Abuses in Indian Occupied Jammu and Kashmir (IIOJK).
India's long-standing hostility towards Pakistan has been a subject of much criticism in international diplomatic circles. While the two countries have a history of conflicts and disputes, India's approach towards Pakistan has often been seen as unconstructive and counterproductive. The Indian government's hardline stance on Pakistan has resulted in a deepening of the mistrust between the two countries, which has had serious implications for regional stability and security.
India's rhetoric towards Pakistan has often been marked by derogatory and aggressive remarks, particularly in the context of the Kashmir issue. In recent years, India has sought to internationalize the issue of Kashmir and has baselessly accused Pakistan of supporting terrorism in the region. This has resulted in a hardening of positions on both sides and has made any meaningful dialogue between the two countries almost impossible.
India's recent criticism of Turkey's support for the Kashmir issue at the UNHRC and its condemnation of the OIC's statement on Indian human rights abuses in IIOJK is another example of its obsession with Pakistan. The Indian government's response to these developments has been highly un-democratic and derogatory, with Indian officials using aggressive language and personal attacks to discredit Turkey and the OIC.
India's preoccupation with Pakistan has also had implications for its relationship with other countries in the region. India's increasingly assertive foreign policy and its strategic partnership with the US have raised concerns among its neighbors, who fear that India's pursuit of its own interests could undermine regional stability and security. India's aggressive stance towards China and its border disputes have also added to regional tensions and have led to a deterioration in its relationship with Beijing.Bottom of Form
It is important to note that Turkey has always been a strong supporter of the Kashmir issue, and has been vocal about the human rights abuses committed by Indian forces in the region. In September 2021, Turkey's President Recep Tayyip Erdogan raised the issue of Kashmir during his speech at the UN General Assembly, stating that the "Kashmir conflict, which is also key to the stability and peace of South Asia, is still a burning issue."
In response to Turkey's support of the Kashmir issue, India's Ministry of External Affairs issued a statement condemning Turkey's stance, claiming that it was "completely unacceptable" and that Turkey had no right to interfere in India's internal affairs. India's statement also accused Turkey of using the Kashmir issue as a "distraction" from its own internal problems.
This reaction from the Indian government is highly undemocratic and uncalled for. It is the right of any nation to express its views on global issues, and India's attempt to suppress Turkey's support for the Kashmir issue is a clear violation of this right. The Kashmir issue has been a longstanding dispute between India and Pakistan, and the international community has a responsibility to support a peaceful resolution of the conflict. Turkey's support for the Kashmir issue is a step in the right direction towards achieving this goal.
Furthermore, the Indian government's criticism of the OIC's statement on Indian Human Rights Abuses in IIOJK is also highly inappropriate. The OIC, a group of 57 Muslim-majority countries, has expressed concern over the human rights abuses committed by Indian forces in IIOJK, including extrajudicial killings, torture, and enforced disappearances. The OIC's statement is a reflection of the international community's concerns over the situation in IIOJK, and it is the right of the OIC to express its views on this matter.
India's response to the OIC's statement has been highly critical, with the Indian government accusing the OIC of interfering in India's internal affairs. This response is yet another attempt by the Indian government to suppress international criticism of its human rights abuses in IIOJK. The Indian government's stance on this issue is highly hypocritical, as it has repeatedly called for international support in its own disputes with other nations, including Pakistan.
Indian government's highly undemocratic and derogatory remarks on Turkey's support for the Kashmir issue at the UNHRC, as well as its criticism of the OIC's statement on Indian Human Rights Abuses in IIOJK, are reflective of its lack of respect for international law and global human rights standards. The Kashmir issue is a longstanding dispute that requires a peaceful and just resolution, and the international community has a responsibility to support this goal. The Indian government must recognize this and work towards a peaceful resolution of the conflict, rather than resorting to undemocratic and inflammatory rhetoric.