ILO: 34 million jobs lost by the COVID-19 crisis in Latin America and the Caribbean
At least 34 million jobs in Latin America and the Caribbean have been lost due to the COVID-19 pandemic, according to a new report from the International Labour Organization.

Countries need to adopt immediate strategies to address the labour crisis, which, the report says, could widen existing inequalities in the region.

"We face an unprecedented challenge, that of rebuilding the region's labour markets, which implies facing structural failures that have worsened with the pandemic, such as low productivity, high informality, and inequality of income and opportunities of decent work," said Vinícius Pinheiro, Director of the ILO Regional Office for Latin America and the Caribbean.

The second edition of the Labour Overview in times of COVID-19: Impacts on the labour market and income in Latin America and the Caribbean warns of "the drastic contraction of employment, hours worked and income."
It says that during this crisis "34 million workers lost their jobs (some temporarily)", according to available information from nine countries that represent more than 80 per cent of the economically active population of the region. The employment rate reached 51.1 per cent in the first quarter, a reduction of 5.4 percentage points compared to the data for the same period of the previous year, which represents "a historical minimum value."

The report also highlights that as of the third quarter of 2020, levels of economic activity have slightly improved. Data reveals a beginning of recovery in employment and a return of some workers to the labour force.

"Preliminary signs of recovery are positive news, but the impact of COVID-19 on work and business was enormous, and the road ahead is long. It is essential to re-launch the bases for the reactivation of the economy with health security, ensuring favourable conditions for the operation of businesses and for the creation of more and better jobs," said Pinheiro.

The report shows that Latin America and the Caribbean is the region with the greatest contraction in working hours in the world, with an estimated loss of around 20.9 per cent for the first three quarters of 2020. This figure is almost double the global estimate of 11.7 per cent.
Income from work contracted by 19.3 per cent, also well above the world rate of 10.7 per cent.

Given that labour income represents, on average, between 70 per cent and 90 per cent of total family income, these reductions have meant great losses for many households, with significant impacts on poverty levels, the report adds.

It also warns that the crisis could worsen inequalities that existed before the outbreak of the pandemic. The workers most affected by the crisis are among the poorest sectors of the population, those with informal jobs or in a situation of disadvantage. Women and young people (under 24) are particularly vulnerable.

To tackle the effects of the pandemic, countries in the region have adopted combinations of measures aimed at protecting jobs, income and companies. "The early adoption of strategies that continue to mitigate these impacts and that underpin the recovery will be key. It is also essential to strengthen labour institutions, particularly with regard to active labour market policies," says the Overview.

"It is essential to strengthen the mechanisms of social dialogue for the conclusion of national pacts or agreements that point towards a recovery with productive transformation, formalization, universalization of social protection and just transition towards more sustainable and inclusive development models," added Pinheiro.
Both sides obliged to 'spare and protect civilians' over Nagorno-Karabakh fighting
The UN Secretary-General on Sunday condemned "all attacks on populated areas" in and around the Nagorno-Karabakh zone of conflict, as Armenia and Azerbaijan reportedly accused each other of violating the latest humanitarian ceasefire agreement.
In a statement released by his Spokesperson, António Guterres described the "tragic loss of civilian lives, including children, from the latest reported strike on 16 October" on Azerbaijan's second largest city of Ganja, as "totally unacceptable".
The UN chief reiterated that "indiscriminate attacks on populated areas anywhere, including in Stepanakert/Khankendi and other localities in and around the immediate Nagorno-Karabakh zone of conflict", were likewise totally unacceptable.
Both sides agreed a truce to begin at midnight on Saturday, local time, reportedly following interventions by Russia, and other leaders of the so-called Minsk Group of the Conference on Security and Cooperation in Europe (OSCE), which was created in 1992, to encourage a peaceful resolution to the Nagorno-Karabakh conflict, between the two nations at the centre of the conflict.
The group is co-chaired by the United States, France and Russia, and its permanent members are Belarus, Germany, Italy, Sweden, Finland, Turkey, Armenia and Azerbaijan.
Deep regret that fighting continues
"The Secretary-General deeply regrets that the sides have continuously ignored the repeated calls of the international community to immediately stop the fighting", said the statement released mid-morning on Sunday, New York time.
Mr. Guterres also "underscored again in his latest calls with the Foreign Ministers of Armenia and Azerbaijan, both sides have the obligation under international humanitarian law to take constant care to spare and protect civilians and civilian infrastructure in the conduct of military operations. and protect civilians and civilian infrastructure."
"The Secretary-General notes the latest announcement on the start of the humanitarian truce on 18 October and expects both parties to fully abide by this commitment and resume substantive negotiations without delay under the auspices of the OSCE Minsk Group Co-Chairs", the statement concluded.
New State of Nature report points to persisting pressures on Europe's nature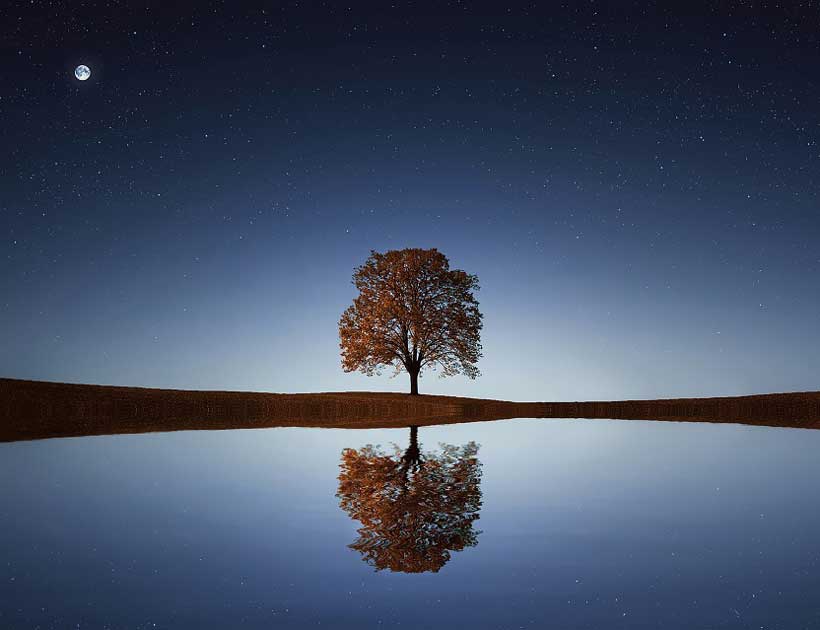 European Commission published its latest assessment of the state of nature in the European Union. It provides a comprehensive overview of the situation of Europe's most vulnerable species and habitats protected under EU nature laws.
Decline of protected habitats and species still continues, caused mostly by intensive agriculture, urbanisation, unsustainable forestry activities and changes to freshwater habitats. Pollution of air, water and soil also impacts habitats, as well as climate change, over-exploitation of animals through illegal harvesting and untenable hunting and fishing. If not addressed, this decline will inevitably result in the continued erosion of our biodiversity and the vital services it provides, putting human health and prosperity at risk.
The report underlines the clear need for action if we are to have any serious chance of putting Europe's biodiversity on a path to recovery by 2030, as envisaged in the new EU Biodiversity Strategy. In this regard, the full implementation of the goals and targets proposed in the Strategy, as well as in the Farm to Fork Strategy will be essential.
The assessment – based on a more detailed technical report of the European Environment Agency – shows that while there are protected species and habitats that are managing to hold the line despite being subject to major pressure, the majority have poor or bad status at EU level, with some showing continued deteriorating trends.
Among species, birds that are closely associated with agriculture continue to decline, while freshwater fish have the highest proportion of bad conservation status (38 %) primarily due to changes to waterbodies and water-flow and hydropower installations. Among habitats, only 15% of them are in good condition. Restoration of peatlands and other wetlands can deliver nature benefits, but also significantly contribute to addressing climate change, creating employment opportunities in rural and peripheral areas.
The report also shows that targeted conservation action brings results. The Iberian lynx, the forest reindeer and the otter, each of which has been targeted by major conservation projects, are now recovering. Initiatives under the EU LIFE programme, dedicated agri-environment schemes under the common agricultural policy, and the Natura 2000 network with its 27,000 sites continue to have a positive influence, but this needs to be scaled up considerably.
Commissioner for the Environment, Oceans and Fisheries Virginijus Sinkevičius said: "This State of Nature assessment is the most comprehensive health check of nature ever undertaken in the EU. It shows, yet again, very clearly that we are losing our vital life support system. As much as 81 % of protected habitats are in poor condition in the EU. We urgently need to deliver on the commitments in the new EU Biodiversity Strategy to reverse this decline for the benefit of nature, people, climate and the economy."
Hans Bruyninckx, Executive Director of the European Environment Agency, said: "Our assessment shows that safeguarding the health and resilience of Europe's nature, and people's well-being, requires fundamental changes to the way we produce and consume food, manage and use forests, and build cities. These efforts need to be coupled with better implementation and enforcement of conservation policies, a focus on nature restoration, as well as increasingly ambitious climate action, especially in the transport and energy sector."
Background
Every six years, EU Member States report on the conservation status and trends of species and habitat types protected under the EU Directives. The present reporting cycle is the largest and most extensive data-gathering exercise ever undertaken on the state of Europe's nature. The report provides an analysis of data on status and trends related to all wild bird species occurring in the EU (460 species), 233 habitat types and almost 1400 other wild plants and animals of European interest.
This knowledge will guide EU's action on biodiversity in the coming years, providing a crucial baseline for monitoring progress towards achieving the targets of the new EU Biodiversity Strategy to 2030.
4 Steps to a Successful International Expansion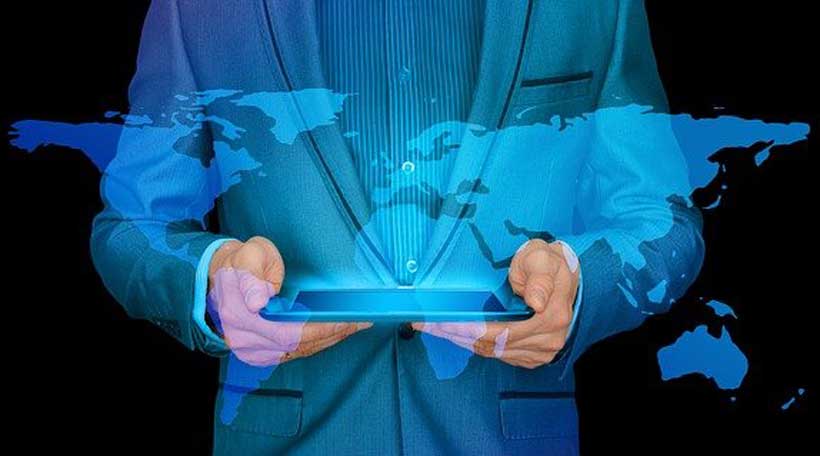 Doing business internationally is not only a trivial thing nowadays but is also a must for many entrepreneurs who want to go further and develop their venture. With a number of benefits that the business internationalization offers, opening a company in another country is a challenge to take that, however, strongly pays off in the future. But in business, like everywhere else, going to another country means stepping into an unknown land, which is unpredictable and might pose a variety of hazards. However, if you go there prepared, this should not be a problem. The main thing to remember is to look for solutions right away, rather than merely for the problems that might expect you in another and not-so-well-known country.
Main Ingredients of the International Business Campaign
Obviously, you always have to take certain challenges prepared, especially those that imply the investment of time, effort, and money. In business, there's almost no room for improvisation. You must have a plan for every aspect of your expansion, from the legal and internal business matter to the marketing campaign, PR, and other communication with your customers, including the post-sell service and user experience. Here are the four basic points to consider whenever venturing into a foreign land.
Doing deep research and acquiring local partners. In order to open your business in another country, you must know it extremely well, as if you were born and lived there your entire life. You must know at least the legal framework of the country in general, how the business is done there, how tough is the competition, what consumers prefer, how the media communicates, and so on. While without being actually born or at least living in that country for a decent number of years, it is impossible to become familiar with the country like that, you can get as close to that as possible. One of the top reasonable recommendations for the international expansion you'll hear today is, perhaps, acquiring the local partners for your business. Those could be anybody, from co-directors to employees or external partners such as suppliers or retailers.
Dealing with the formal matter. After you research everything, make sure to have all formalities done strictly right. That mostly relates to the legal and tax aspects. Ensure that you have all the needed documents and licenses in place and that all of them are valid and properly translated. Address the specialists, use only the best professional translation services for such purposes. This will largely save you time and unnecessary costs caused by possible delays as your business might be frozen while the legal matter is settled. In most cases, you'll not be welcomed by the competitors and regulative organs in another country, so make sure to settle as safely as possible while doing business internationally.
When dealing with marketing, don't just translate, localize. While working with the formal things for the internal purposes of your business translation is a must and may be enough. Yet, when it comes to communication with your potential audience, doing a mere translation of your products and marketing campaign may be a serious oversight. For your customers to understand what you're trying to give them, you must adapt your product to their worldview and cultural background. That's what the localization is about and for the start, you can use this localization service to understand the idea. The true localization professionals will guide you through the whole process and explain how and why everything is done.
Develop a double strategy. While you might have everything considered very well and be as prepared as you can only be, there's still room for the exit strategy. Regardless of how prepared you are, there's always a chance that something will not work out. That won't make you a bad entrepreneur or mean that you should not expand internationally in the future. This will essentially mean that you've managed to get the experience in this area, which will allow you to do better on your future try. Yet, retreating smoothly is better, of course.
Looking Further
Just as you might use the tips for your ventures in the nearest future, you can use your experience garnered during this venture to look even further. Regardless of the result, experience always grants you a heads-up and the ability to look one step further even when you encounter a yet unfamiliar situation. As you shouldn't underestimate all the aspects of other country economies ' entry, you must not underestimate your resources and, more importantly, your potential. As you go international, remember to be brave and always try to predict your own movements one step ahead.