Bernice Notenboom calls for action to tackle "the biggest threat we face – climate change"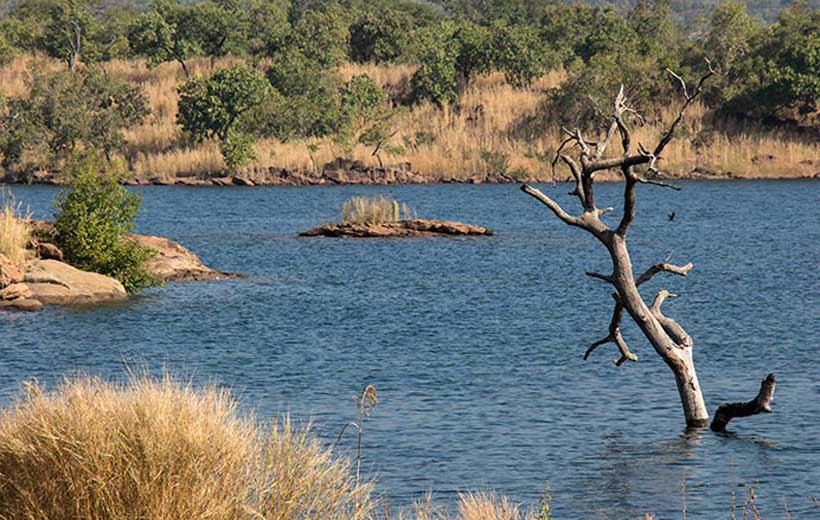 "The pandemic gives us some hope because we have proven that we can all join together. But, why do we overrate the pandemic and underrate climate change?," Noteboom highlighted during The Emergency Plenary of the 9th European Conference on Sustainable Cities & Towns – Mannheim2020.
Mayors of Florence (Italy), Bergen (Norway) and Tirana (Albania) shared the emergencies they are facing.

A number of cities and regions around the world have declared climate emergencies and expressed their commitment to take action on climate change. During the Emergency Plenary of the Mannheim2020 conference, polar explorer Bernice Notenboom shared video footage from her polar explorations to visualise this emergency and asked leaders to take action.

"The urgency is bigger than ever," remarked polar explorer, filmmaker, and climate journalist Bernice Notenboom during the Emergency Plenary of the 9th European Conference On Sustainable Cities & Towns – Mannheim2020, while presenting the imminent consequences of climate change.

In a compelling presentation addressing the current environmental challenges worldwide, the journalist called on world leaders to keep global warming under controllable levels. "We need good leadership. Climate change doesn't smell, it doesn't have a taste, we can't see it, but it is the biggest threat that we face," Notenboom said, adding that "everybody will be affected, no matter where they are in the world."

Comparing the sanitary crisis of the COVID-19 pandemics to the climate emergency, Notenboom highlighted the importance of working together to build a safer world to live in. "The pandemic gives us some hope because we have proven that we can all join together, put all the money in it, and even we are able to get our air pollution under control. Why can't it be like this all the time? Why do we, if you ask me, overrate the pandemic and underrate climate change, which is a much bigger threat to the whole world?," Notenboom questioned.

"Climate change is real. It's not a slow movie, it comes to us like a tsunami, just like COVID-19 did," she highlighted.

Notenboom ended her presentation by calling on the over 2,200 registered participants to learn from each other and take action.

Inspired by Notenboom's call to learn from one another's experiences, Dario Nardella, Mayor of Florence; Marte Mjøs Persen, Mayor of Bergen (Norway), and Erion Veliaj, Mayor of Tirana (Albania) shared insights on the main climate emergencies their cities are facing, and how they are preparing for, and overcoming them.

The Mayor of Florence explained how the city responded to the corona crisis by offering services and supporting the third sector, and remarked that "it is not only time for emergency aid, but it's also time to rethink things, and to build back better."

The Mayor of Tirana highlighted how a recent earthquake which struck the city provided them with an opportunity to create better neighbourhoods for citizens.

While, Marte Mjøs Persen, Mayor of Bergen, shared her worries "about our planet and our cities' future", which are affected by, among other things, more rain, higher temperatures, and rising sea levels, she stressed that "the planet needs our help".

The conference continued with discussions on the tension between limited global resources, and an economic system that relies on constant growth. Economists, cities and other experts are looking into ways to urgently transform our societies, whilst making sure that no one is left behind.

The 9th European Conference on Sustainable Cities & Towns – Mannheim2020

Over 2,200 participants have registered to participate in the 9th European Conference on Sustainable Cities & Towns – Mannheim2020, the flagship European conference on local sustainable development. These participants joined from 39 countries in Europe, plus an additional 50 countries outside of Europe.

The conference builds on the legacy of the Basque Declaration, and asks, how can we take sustainability transformation forward? It acknowledges that we are in need of profound transformation across all aspects of society, and offers plenaries and policy panels to debate the various facets of this transformation. This is complemented by in-depth Solution and Toolbox Sessions (on Friday, 2 October), which will bring these high-level discussions to the local level, with concrete proposals.

On 1 October at 09:30 CEST, as part of the Green Deal Plenary of the Mannheim2020 conference, the Mannheim Message will be formally presented to the European Commission. The Mannheim Message is a call to involve local governments as real dialogue partners for policy development, not just implementation partners for policies that have been developed without them.


Vietnam Signs Landmark Deal with World Bank to Cut Carbon Emissions
Vietnam's Ministry of Agriculture and Rural Development signed a landmark agreement today with the World Bank's Forest Carbon Partnership Facility (FCPF), unlocking up to US$51.5 million for Vietnam's efforts to reduce carbon emissions from deforestation and forest degradation between now and 2025. With this Emission Reductions Payment Agreement (ERPA) in place, Vietnam is expected to reduce 10.3 million tons of carbon dioxide emissions from six North Central Region provinces of Thanh Hoa, Nghe An, Ha Tinh, Quang Binh, Quang Tri and Thua Thien Hue to receive $51.5 million from the FCPF.
"Vietnam has shown tremendous leadership in developing robust programs to deliver forest emission reductions at scale," saidCarolyn Turk, World Bank Country Director for Vietnam. "This agreement marks the beginning of a new chapter for Vietnam, where new and significant incentives for forest protection and improved management are now in place to help the country meet its ambitious climate targets."
Vietnam's Emission Reductions Program is designed to address the underlying causes of forest loss in the country's North Central Region and by so doing reducing emissions from deforestation and forest degradation. The program will also support forest restoration. The region was chosen for its critical biodiversity importance and socio-economic status. The program area covers 5.1 million hectares of land (16 percent of the land area of the country), of which 3.1 million hectares are currently forested, and includes five internationally recognized conservation corridors. It is home to approximately 10.5 million people, nearly one third of whom live below the national poverty line.
"Vietnam's program follows a preparation phase that built our readiness to engage in an emission reduction payment agreement of this kind and is a step towards full implementation of forest carbon services in Vietnam. This agreement highlights the collaboration between Vietnam, FCPF and the World Bank to meet international climate targets laid out in the Paris Agreement," said Ha Cong Tuan, Standing Vice Minister of Agriculture and Rural Development. "Our program will mobilize important additional financing to invest in our forests and reduce forest degradation while generating income for forest owners and improving sustainable development in the North Central Region."
Vietnam is the first country in Asia-Pacific and fifth globally to reach such a milestone agreement with the FCPF. ERPAs are innovative instruments that incentivize sustainable land management at scale and help to connect countries with other sources of climate financing. The resources from the FCPF provide new opportunities to conserve and regenerate forest landscapes and biodiversity while simultaneously supporting sustainable economic growth, which is critical for Vietnam's development going forward.
The Forest Carbon Partnership Facility (FCPF) is a global partnership of governments, businesses, civil society, and Indigenous Peoples' organizations focused on reducing emissions from deforestation and forest degradation, forest carbon stock conservation, the sustainable management of forests, and the enhancement of forest carbon stocks in developing countries, activities commonly referred to as REDD+. Launched in 2008, the FCPF has worked with 47 developing countries across Africa, Asia, and Latin America and the Caribbean, along with 17 donors that have made contributions and commitments totaling US$1.3 billion.
New State of Nature report points to persisting pressures on Europe's nature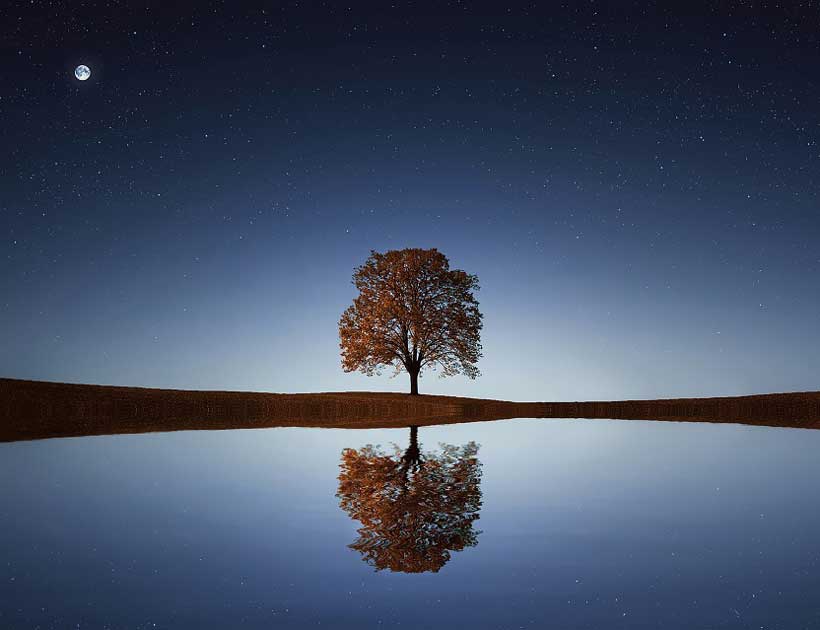 European Commission published its latest assessment of the state of nature in the European Union. It provides a comprehensive overview of the situation of Europe's most vulnerable species and habitats protected under EU nature laws.
Decline of protected habitats and species still continues, caused mostly by intensive agriculture, urbanisation, unsustainable forestry activities and changes to freshwater habitats. Pollution of air, water and soil also impacts habitats, as well as climate change, over-exploitation of animals through illegal harvesting and untenable hunting and fishing. If not addressed, this decline will inevitably result in the continued erosion of our biodiversity and the vital services it provides, putting human health and prosperity at risk.
The report underlines the clear need for action if we are to have any serious chance of putting Europe's biodiversity on a path to recovery by 2030, as envisaged in the new EU Biodiversity Strategy. In this regard, the full implementation of the goals and targets proposed in the Strategy, as well as in the Farm to Fork Strategy will be essential.
The assessment – based on a more detailed technical report of the European Environment Agency – shows that while there are protected species and habitats that are managing to hold the line despite being subject to major pressure, the majority have poor or bad status at EU level, with some showing continued deteriorating trends.
Among species, birds that are closely associated with agriculture continue to decline, while freshwater fish have the highest proportion of bad conservation status (38 %) primarily due to changes to waterbodies and water-flow and hydropower installations. Among habitats, only 15% of them are in good condition. Restoration of peatlands and other wetlands can deliver nature benefits, but also significantly contribute to addressing climate change, creating employment opportunities in rural and peripheral areas.
The report also shows that targeted conservation action brings results. The Iberian lynx, the forest reindeer and the otter, each of which has been targeted by major conservation projects, are now recovering. Initiatives under the EU LIFE programme, dedicated agri-environment schemes under the common agricultural policy, and the Natura 2000 network with its 27,000 sites continue to have a positive influence, but this needs to be scaled up considerably.
Commissioner for the Environment, Oceans and Fisheries Virginijus Sinkevičius said: "This State of Nature assessment is the most comprehensive health check of nature ever undertaken in the EU. It shows, yet again, very clearly that we are losing our vital life support system. As much as 81 % of protected habitats are in poor condition in the EU. We urgently need to deliver on the commitments in the new EU Biodiversity Strategy to reverse this decline for the benefit of nature, people, climate and the economy."
Hans Bruyninckx, Executive Director of the European Environment Agency, said: "Our assessment shows that safeguarding the health and resilience of Europe's nature, and people's well-being, requires fundamental changes to the way we produce and consume food, manage and use forests, and build cities. These efforts need to be coupled with better implementation and enforcement of conservation policies, a focus on nature restoration, as well as increasingly ambitious climate action, especially in the transport and energy sector."
Background
Every six years, EU Member States report on the conservation status and trends of species and habitat types protected under the EU Directives. The present reporting cycle is the largest and most extensive data-gathering exercise ever undertaken on the state of Europe's nature. The report provides an analysis of data on status and trends related to all wild bird species occurring in the EU (460 species), 233 habitat types and almost 1400 other wild plants and animals of European interest.
This knowledge will guide EU's action on biodiversity in the coming years, providing a crucial baseline for monitoring progress towards achieving the targets of the new EU Biodiversity Strategy to 2030.
Celebrating African youth turning the tide on plastic pollution
More than 400 young Africans were today honoured for their leadership in addressing plastic pollution in their communities as part of the Tide Turners Plastic Challenge. At a high-level event, political leaders, senior UN officials and Grammy-nominated Ghanaian musician Rocky Dawuni lauded the leadership shown by young people in global efforts to fight plastic pollution.
The African Youth Summit – Tide Turners Plastic Challenge acknowledged the role of more than 400 champions who have completed all three levels of the Tide Turners Plastic Challenge Badge. Participants in the Challenge have shown leadership by raising awareness through social media, championing plastic waste collection campaigns and demonstrating sustainability in their own lives, among other things.
Funded by the United Kingdom for the past two years, the Tide Turners Plastic Challenge has been completed by more than 225,000 young people in over 25 countries, including 50,000 in Africa. The challenge takes the participants on a learning journey consisting of three different levels: entry, leader, and champion.
More than 1,500 young people attended the Summit, organised by the UN Environment Programme (UNEP) in partnership with the World Association of Girl Guides and Girl Scouts, the World Organization of the Scout Movement and Junior Achievement Africa.
"As a former Girl Guide, I am very proud of Tide Turners and all the inspiring young people who are part of it; so far, more than 50,000 young people in 18 countries across Africa have joined this important programme. Let's continue this momentum, adding seven more countries to reach youth in nearly half of all African countries," said Joyce Msuya, Deputy Executive Director of UNEP.
The Summit which took place alongside the Scouts during their annual Jamboree on the Air and Jamboree on the Internet event (JOTA-JOTI) to share lessons from the actions young people have taken to fight plastic pollution and become environmental leaders in their communities. Six young changemakers shared their stories about how they went about provoking change and inspiring their peers to join them in taking action on plastic pollution.
"The Tide Turners Plastic Challenge gave me a great platform to pass on the message against plastic waste and share my solutions," said Fyona Seesurrun, a 22-year old student from Mauritius, one of the champions who was honoured at the summit.
"100,000 mammals and one million birds die every year from eating or getting tangled in plastic in the ocean. If we do nothing, the amount of plastic in the ocean is set to treble by 2025. We must take collective action now. The Tide Turners are a force to be reckoned with, inspiring a whole new generation of leaders to tackle plastic pollution within their communities. That's why the UK is supporting the UNEP to extend the work of the Tide Turners Plastic Challenge Badge to a further 20 countries around the world", said Zac Goldsmith, UK Minister of State for Pacific and the Environment.
Grammy-nominated Ghanaian musician Rocky Dawuni – a UNEP Goodwill Ambassador – also addressed the young people at the Summit and serenaded guests with hits including "Rock Your Soul".
The Tide Turners Plastic Challenge Badge is the first ever Scout and Girl Guide Badge made from recycled plastic; the Challenge has been integrated into a new digital platform for World Scouting's new environmental education initiative: Earth Tribe, which unites 54 million Scouts in a global youth movement for the environment, and offers young people the opportunity to learn and act on key environmental issues that are affecting their communities.
In 2021, organisers will be adding a new element to the badge which will focus on influencing policy and practice change.
Each year, more than 8 million tons of plastic ends up in the oceans, wreaking havoc on marine wildlife, fisheries, and tourism, and costing at least $8 billion in damage to marine ecosystems. World production of plastic materials in 2018 was estimated at 359 million tonnes and by 2040, the amount of plastic going into our oceans could triple.