Achieving gender equality key to restoring economic resilience in Asia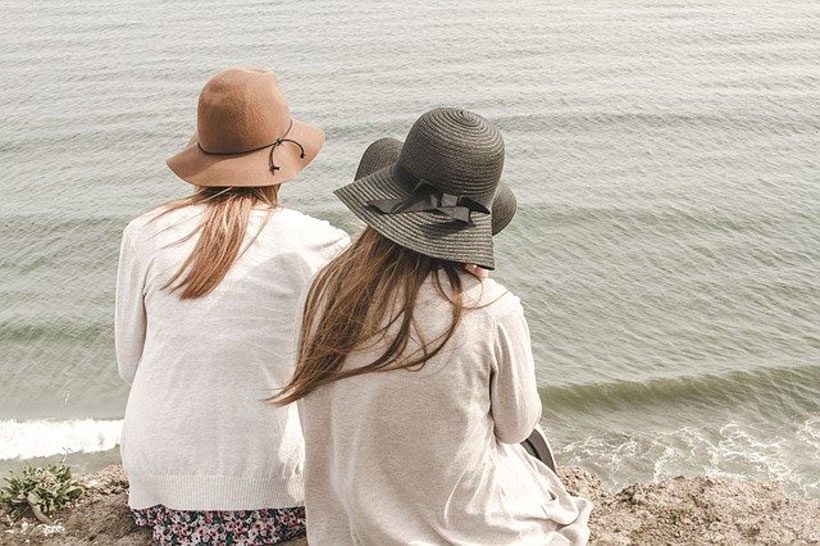 Business leaders and policymakers in Thailand said today that top priority must be given to empowering women in the workplace if Asia and the Pacific is to recover from the economic damage of the coronavirus pandemic.
The CEOs of 110 companies in Thailand signed and announced new commitments to the Women's Empowerment Principles (WEPs) during a ceremony to celebrate the 10th anniversary of the principles. They committed to broaden and strengthen gender-responsive business practices, including gender-equal corporate leadership, inclusive, safe workplaces and equal pay for work of equal value. More than 3,600 companies worldwide have signed the WEPs, established by UN Women and United Nations Global Compact. Before today, only 11 companies in Thailand had signed on.
Narumon Pinyosinwat, Thailand's Deputy Minister of Labour, said today's event will help boost women's labour force participation in Thailand. She said women now make up 45 percent of the country's total workforce. But it is estimated that by 2040, up to 17 million jobs (44 per cent of all jobs) in Thailand could be at risk of automation – and due to gender inequality, women are more likely to lose those jobs. That is why the Ministry of Labour has made women's economic empowerment a top priority, Narumon said.
"The framework of [UN Women's] WeEmpowerAsia programme is a leading example through which we can work together, to make our voices heard, and reinforce the gender-inclusive business culture and narrow gender gaps across industries," she said.
H.E. Pirkka Tapiola, Ambassador of the European Union to Thailand, commended the 110 companies at the event for their collective commitment and presented the EU's perspective on how gender equality charts a direct path towards inclusive growth: "Seeing more and more companies both in Europe and in Thailand become more gender-inclusive is important progress. The commitment and actions by the private sector help build an economy in which women can participate on an equal footing, with a positive impact not only on economic growth, but our societies as a whole."
Thailand has done comparatively well in putting women into the highest positions in business. Twenty-four per cent of CEOs/managing directors in Thailand are women, compared to an average of 20 per cent worldwide and only 13 per cent in the Asia-Pacific. Thailand has the world's highest percentage of female chief financial officers – 43 per cent – and the third-highest percentage of female CEOs.
Mohammad Naciri, Regional Director of UN Women for Asia and the Pacific, said the region's economies can create an opportunity for full recovery by building on the trend towards equality.
"As women make half of the world population, empowering women to achieve gender equality would serve as a key to restoring economic resilience in challenging times," he said. "UN Women has been at the forefront of the response since the [coronavirus] outbreak, and celebrating the 10th anniversary of the Women's Empowerment Principles this year, we are dedicated more than ever to collaborating with our reliable partners in Asia and the Pacific region, including Thailand as well as the European Union."
During the event, participants also discussed how to measure progress on gender diversity policies and highlighted the importance of transparent data and business accountability. Also, new and emerging entrepreneurs described how their companies were fighting gender bias and promoting women's leadership.
The event was organized by UN Women's WeEmpowerAsia programme, which is funded by the EU. The programme supports companies in implementing the WEPs and a gender-inclusive business culture in seven countries in Asia, including Thailand.
More than 250 people attended the event, including members of the Thai private, public and social sectors, as well as representatives of UN Women and the European Union.
10 Reasons Why Learning a New Language Can Make You a Successful Entrepreneur
Like for any other person, learning new skills for an entrepreneur is very important as the current world is extremely dynamic, so constantly improving oneself is a must today. At the same time, in business, internationalization becomes a trend, so all skills related to that become extremely valuable. And one of such skills is a new language, of course. There's a vast number of arguments and facts, both scientific and non-scientific, in the favor of learning a new language for anyone. Yet, this skill might become vital for the entrepreneurs within a few years to come, and here are some of the reasons.
The Role of Languages for Entrepreneurs
Just like the world today, entrepreneurs are very dynamic people that never stop learning and keep exploring new horizons. Learning languages might be especially useful to the entrepreneurs as it largely stimulates the brain to work faster and distribute the concentration when performing numerous tasks at the same time. Yet, these are only the most considerable reasons for an entrepreneur to learn at least one more language. Here are ten other reasons to learn languages if you're considering starting your own business.
Thinking outside of the box. As you learn a new language, familiar things are viewed from a different perspective. Such perspectives might seem like minor details, but they play a huge role on a bigger scale. As you learn to perceive the things you know from the perspective of another language, it becomes much easier to look at anything differently.
Improved communication skills. Now when you're able to look at things from a different perspective, you can communicate your thoughts and ideas based on how your partner might perceive those thoughts and ideas. Basically, you are able to step into your communication partner's shoes and hear what you're saying from his or her standpoint.
Traveling made easier. While learning, you can travel much easier as you'll unlikely stumble upon such a thing as a language barrier, which is still relevant today. You might get yourself lost in translation only in very exclusive cases when you travel to a very isolated area where a very specific dialect is spoken. Otherwise, you'll be able to travel to a new country easily as soon as you learn a new language. This is especially important for entrepreneurs who want to go international.
Fewer problems with travel documents. It might be easier to communicate with people on the streets in the country you travel to as you learn a new language. But remember that you first must enter this country before you can even do that. That's when you have to understand the essentials of traveling documents. Even if you work with some of the best document translation services over here, you might still need to know what's there in your papers. So, learning a new language might be of vital importance.
Use more learning materials. Learning languages is important, yet, there are many other skills for an entrepreneur to master. But not all of the materials to help you do that might be available in your native language. So, learning a new language can and should also be done for the learning's sake itself.
Improved decision-making. Like it was said before, learning a new language allows you to look at things from a new perspective. For you as an entrepreneur, this also means that you can think certain decisions over from that different perspective, which might be more efficient in the end.
Learning on the go. As you expand your business into a country that uses the language you're familiar with, you can learn from the experiences of other businesses in this country. For example, you can learn how the media communicate something new on the market and do something similar to yourself, thus, becoming more successful with your marketing campaign.
Swifter thinking. Again, when you decide to go internationally, you might find yourself doing that along with your competitors. As you're more familiar with the language of the country you plan to enter, you're having a huge heads-up before the competitors that don't speak that language. The competition becomes simpler for you as you become the first one to get a more sufficient idea for your business.
Reputation boost. You will certainly look like a person who can make some considerable effort and learn a new skill, which is never an easy feat. At the same time, if you show that you can communicate with your customers in their language, you will gain their attention and praise as a business that respects other cultures.
Finally, because why not? There's so much to do in the world, so why not make learning a new language one of such things? You never know what might get handy for you at any given moment. Considering that learning a new language is a very useful skill on its own, it will very likely become a handy skill to you as an entrepreneur.
See the World and Speak to It
As you steadily improve personally and as a professional over time, you might find yourself being able to learn and master nearly anything that comes in your way. And confidence is a very important factor in human success. Lots of people fail simply because they are too shy and doubting to try. You, on the other hand, are open to all the opportunities the world can offer you when you set yourself to constantly learn and progress with this ever-changing and rapidly moving world.
World Bank-UNICEF: 1 in 6 children lives in extreme poverty
An estimated 1 in 6 children – or 356 million globally – lived in extreme poverty before the pandemic, and this is set to worsen significantly, according to a new World Bank Group-UNICEF analysis released today.
Global Estimate of Children in Monetary Poverty: An Update notes that Sub-Saharan Africa – with limited social safety nets – accounts for two-thirds of children living in households that struggle to survive on an average of $1.90 a day or less per person – the international measure for extreme poverty. South Asia accounts for nearly a fifth of these children.
The analysis shows that the number of children living in extreme poverty decreased moderately by 29 million between 2013 and 2017. However, UNICEF and the World Bank Group warn that any progress made in recent years is concerningly slow-paced, unequally distributed, and at risk due to the economic impact of the COVID-19 pandemic.
"1 in 6 children living in extreme poverty is 1 in 6 children struggling to survive," said Sanjay Wijesekera, UNICEF Director of Programmes. "These numbers alone should shock anyone. And the scale and depth of what we know about the financial hardships brought on by the pandemic are only set to make matters far worse. Governments urgently need a children's recovery plan to prevent countless more children and their families from reaching levels of poverty unseen for many, many years."
Although children make up around a third of the global population, around half of the extreme poor are children. Children are more than twice as likely to be extremely poor as adults (17.5 percent of children vs. 7.9 percent of adults). The youngest children are the worst off – nearly 20 percent of all children below the age of 5 in the developing world live in extremely poor households.
"The fact that one in six children were living in extreme poverty and that 50% of the global extreme poor were children even prior to the COVID-19 pandemic is of grave concern to us all," said Carolina Sánchez-Páramo, Global Director of Poverty and Equity for the World Bank. "Extreme poverty deprives hundreds of millions of children of the opportunity to reach their potential, in terms of physical and cognitive development, and threatens their ability to get good jobs in adulthood. In the wake of the massive economic disruption caused by the pandemic, it is more crucial than ever that governments support poor households with children now and rebuild their human capital during the recovery."
Extreme poverty among children has not fallen as much as it has for adults; a larger share of the global poor were children in 2017, compared with that in 2013. All regions of the world experienced varying levels of decline in extreme poverty among children, apart from Sub-Saharan Africa, which saw a 64 million increase in the absolute number of children struggling to survive on $1.90 a day, from 170 million in 2013 to 234 million in 2017.
Child poverty is more prevalent in fragile and conflict-affected countries, where more than 40 percent of children live in extremely poor households, compared to nearly 15 percent of children in other countries, the analysis says. The analysis also notes that more than 70 percent of children in extreme poverty live in a household where the head of the house works in agriculture.
The ongoing COVID-19 crisis will continue to disproportionately impact children, women and girls, threatening to reverse hard-won gains towards gender equality. Social protection measures have a crucial role to play to mitigate coping mechanisms by the poor and vulnerable in both the immediate COVID-19 response as well as the longer-term recovery.
World Bank and UNICEF data suggest that most countries have responded to the crisis by expanding social protection programs, particularly cash transfers. Cash transfers provide a platform for longer-term investments in human capital. Particularly when combined with other child development measures and coupled with high-quality social service provision, cash transfers have been shown to address both monetary and multidimensional poverty and improve children's health, nutrition, cognitive and non-cognitive outcomes.
However, many of the responses are short-term and not adequate to respond to the size and expected long-term nature of the recovery. It is more important than ever for governments to scale up and adjust their social protection systems and programs to prepare for future shocks. This includes innovations for financial sustainability, strengthening legal and institutional frameworks, protecting human capital, expanding child and family benefits for the long term as well as investing in family-friendly policies, such as paid parental leave and quality child care for all.
Both sides obliged to 'spare and protect civilians' over Nagorno-Karabakh fighting
The UN Secretary-General on Sunday condemned "all attacks on populated areas" in and around the Nagorno-Karabakh zone of conflict, as Armenia and Azerbaijan reportedly accused each other of violating the latest humanitarian ceasefire agreement.
In a statement released by his Spokesperson, António Guterres described the "tragic loss of civilian lives, including children, from the latest reported strike on 16 October" on Azerbaijan's second largest city of Ganja, as "totally unacceptable".
The UN chief reiterated that "indiscriminate attacks on populated areas anywhere, including in Stepanakert/Khankendi and other localities in and around the immediate Nagorno-Karabakh zone of conflict", were likewise totally unacceptable.
Both sides agreed a truce to begin at midnight on Saturday, local time, reportedly following interventions by Russia, and other leaders of the so-called Minsk Group of the Conference on Security and Cooperation in Europe (OSCE), which was created in 1992, to encourage a peaceful resolution to the Nagorno-Karabakh conflict, between the two nations at the centre of the conflict.
The group is co-chaired by the United States, France and Russia, and its permanent members are Belarus, Germany, Italy, Sweden, Finland, Turkey, Armenia and Azerbaijan.
Deep regret that fighting continues
"The Secretary-General deeply regrets that the sides have continuously ignored the repeated calls of the international community to immediately stop the fighting", said the statement released mid-morning on Sunday, New York time.
Mr. Guterres also "underscored again in his latest calls with the Foreign Ministers of Armenia and Azerbaijan, both sides have the obligation under international humanitarian law to take constant care to spare and protect civilians and civilian infrastructure in the conduct of military operations. and protect civilians and civilian infrastructure."
"The Secretary-General notes the latest announcement on the start of the humanitarian truce on 18 October and expects both parties to fully abide by this commitment and resume substantive negotiations without delay under the auspices of the OSCE Minsk Group Co-Chairs", the statement concluded.