Targeting the 'Heart of Eurasia': China's Xinjiang and US' Game Plan
The cat is out of the bag now, clearly! While it never was a secret, it is becoming increasingly evident that US' recent posturing over Xinjiang is a tool in America's commercial war against China, and human rights' mantra is only a pretext. Importantly, these moves by the US are targeting not only China but threaten the whole region of central Eurasia, and beyond, in more ways than one.
If human rights in any way represented genuine US concerns, most of trade between the US on one hand and countries like India and Israel on the other must have come to a halt by now. In Xinjiang's case, it is realpolitik, human rights is only a cover.
The latest US move aims to hit hard at key exports from Xinjiang Uygur Autonomous Region (XUAR), citing – without any internationally accepted evidence – that the goods exported from this Chinese region involve 'forced labor.'
How and where from has this 'forced labor' emerged suddenly? The US' legislators and a whole barrage of international anti-China propaganda machinery are trying to make the world believe that China has established a large number of camps where people are forced to do certain works, against their will. And who is propagating this? The same global machinery that left no stone unturned in making the world believe that Iraq had Weapons of Mass Destruction (WMDs) – based on this, they invaded Iraq, killed millions of people, destroyed the country pushing it back by decades, and the nation is still finding it hard to pull itself together. The world even today sees no dependable traces of WMDs in Iraq, which was the primary pretext of a war that devastated Iraq, and played havoc with America's own economy.
Xinjiang, and China, luckily are by no means an easy prey, as was Iraq. Hence, the war against them is centered on economic attacks, mainly, in addition to pumping up the Uygur diaspora abroad.
A large number of people coming out of vocational training centers that China has established across XUAR – that the US in particular and ant-China global lobby in general tries to sell as 'camps' – tell us different, and very encouraging, stories. Over past months, these training centers have trained thousands of people in a variety of vocational fields, equipping them with skills necessary to live respectable lives in a fast growing and expanding economy. These centers have produced skilled, responsive and dynamic workforce catering to the needs of an emerging modern economy. Industrial workers, technicians, teachers, entrepreneurs, working hands and minds for burgeoning e-commerce, and even fine-tuned artists represent a new, up and coming, confident class of Xinjiang's present day residents, belonging to all ethnic groups, who have been groomed in these centers.
Past few years have also seen a notable upward economic momentum in Xinjiang. The region's gross domestic product (GDP) has witnessed a significant jump from less than 147 billion U.S. dollars in 2014 to 205 billion U.S. dollars by 2019, which means an average yearly increase of 7.2 percent. Even in the extraordinary time of pandemic, Xinjiang has witnessed 3.3% GDP growth in the first half of 2020, where most of the countries around have gone into a devastating slump.
So what is really the US is targeting to achieve with its recent moves vis-à-vis Xinjiang? First and foremost, one has to keep in mind that China produces some one fifth of the world's cotton, and almost 70% of Chinese produce of cotton comes from Xinjiang. So, a large number of Chinese apparel exports to the US may be targeted under this pretext of 'forced labor' – a potentially dangerous tool in the hands of Washington DC in its economic war against Beijing. Same is the case with other major products of Xinjiang, tomatoes for instance that are being targeted by the US.
Ironically, US' own major businesses including US Chamber of Commerce are also opposing America's economic assault on Xinjiang, as they deem it hitting at their own interests. US' Customs and Border Protection (CBP) authorities also can't hide the fact that evidence their administration and legislators cite against Xinjiang is "not conclusive". It all comes at the height of US' economic tirade against China; and weeks before US' presidential elections 2020.
But the US' game plan about Xinjiang, understandably, is not merely bilateral. US' opposition to and designs against Belt and Road Initiative (BRI) needs little stress; and it is well-known that Xinjiang is pivotal for BRI's success. China, over past few years, has pursued policies that have closely integrated Xinjiang with countries of the region – notably Pakistan, Central Asian States and Russia.
It would not be wrong to state that Xinjiang has already emerged as the economic center, the 'heart' of re-merging supercontinent, Eurasia, as Beijing has focused extensively on building rail, road and aerial networks for regional connectivity. This has given tremendous boost to regional trade and commerce; figures and data are openly available. Now the economies of countries bordering XUAR are closely intertwined with this Chinese region's economy.
In the wake of international propaganda about Xinjiang, one has to bear in mind that there is not a single country on the face of the earth where some segments of society does not have some complaints against the government, and beyond that the state. Xinjiang may well be no exception in this regard. But while visiting Xinjiang – and this author has visited some 10 times over past around one decade – one finds that majority of XUAR's people are quite happy with their lives. This applies to people from all ethnic groups.
It would be unjust to ignore the efforts that central authorities in Beijing and provincial government in Urumqi are trying to address such complains, as well as the extraordinary plans, schemes and programs being run for economic, societal and societal development of all people of Xinjiang, encompassing all of its ethnic minorities. October 1, 2020 also marks 65 years of establishment of Xinjiang Uyghur Autonomous region, along with 71 years of establishment of People's Republic of China. These past 65 years have seen Xinjiang grow from strength to strength, internally, as well as in terms of its linkages with wider continental space around it.
It must be stressed here again that international hue and cry about Xinjiang has little to do with human rights but part of a greater design against China and particularly its mega BRI that is playing a momentous role in making the supercontinent of Eurasia remerge as a single economic, and beyond that political, space. Hits at this Chinese region are actually hitting at the efforts made by China and its regional partners, over past decade or so, for bringing this region together.
Countries around Xinjiang in particular need to understand that economic warfare unleashed on this autonomous region of China has far-reaching consequences for broader regional integration; and it is not China alone that will have to face the brunt of US' policy in this connection.
South Korea's Potential for Global Influence is Weakened by its Mistreatment of Women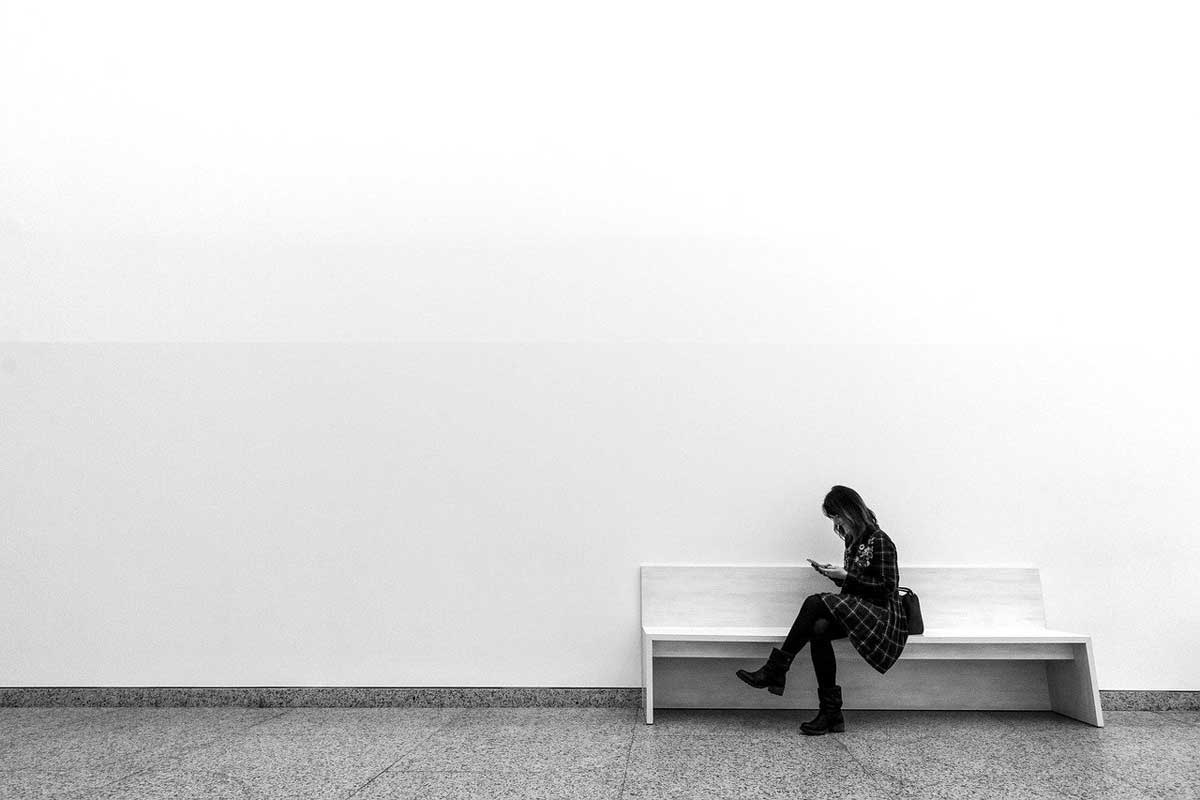 In recent years, the Republic of Korea has become a pop culture juggernaut.
Eight years after "Gangnam Style" went global, K-Pop still reigns supreme with boy band BTS topping charts and issuing IPOs. Bong Joon-ho's film "Parasite" swept last year's Oscars, kimchi now has UNESCO cultural heritage status, while Samsung smartphones are used all over the world, second only to the mighty Apple.
The global appeal of the Korean Wave, known as "Hallyu," recently attracted the attention of a report from the Carnegie Endowment for International Peace, which argued that this rising soft power could in turn boost South Korea's global influence and drive diplomatic leadership on a broad range of transnational issues, from climate change to public health to democracy promotion.
This all sounds great, but there remains a nagging problem. Despite its flourishing culture, there have also been a string of scandals highlighting the plight of women in the country, who facing everything from inequality to workplace discrimination and rampant sexual harassment.
By any measure, the problem is significant and costly to the country's interests. According to a 2019 report by the World Economic Forum, South Korea ranks 124 out of 149 countries in the world in terms of economic opportunity for women, while another report cites the highest gender pay gap among OECD nations at 35%. This low level of female participation in the economy is not only a drag on future GDP growth, but also coincides with a parallel mental health crisis: suicides among Korean women in their 20s have jumped by more than 40 percent in the last year, at the same time that male deaths are in decline.
Mistreatment of women in Korea may be a feature, not a bug, of the system. A recent string of sexual abuse scandals has reached the highest levels of the country's political elites.
This past July, the country was shocked to wake up to the news that the popular Mayor of Seoul Park Won-soon had committed suicide when accusations of sexual assault against his secretary were made public. Mayor Park had built his image as stalwart champion of women's rights, and yet, the secretary, who has been threatened and blamed following the suicide, says that she "felt defenseless and weak before the immense power" of the Mayor.
Months later, we are discovering the very people meant to protect the victims instead act to protect the alleged perpetrators. Congresswoman Nam In-soon, one of South Korea's highest profile women's rights activists, is being called on to resign after it was revealed that she leaked news of the sexual harassment investigation into Mayor Park. Another member of congress, Yoon Mee-hyang, was forced out of the ruling Democratic Party after facing criminal charges of embezzlement from the "comfort women" charity she used to direct, which raised money for survivors of World War II military brothels.
Before Mayor Park's suicide and the comfort women scandal, there were many others. Last year, South Chungcheong Province Governor Ahn Hee-jung was convicted on nine counts of rape and sentenced to three and half years in prison. Mayor of Busan Oh Keo-Don was forced to resign following the assault accusation. Ahn Tae-geun, a former senior prosecutor whose case had become symbolic for the #MeToo movement, had his conviction overturned earlier this year.
These patterns stand in stark contrast to the image the government seeks to project.
In public speeches, President Moon Jae-in frequently advocates in defense of women's rights in speeches and interviews. Speaking at the last UN General Assembly, he declared a commitment to inclusiveness and reducing inequalities. The ruling DPK has long associated itself with rights activists, and has made gestures toward combating misconduct and mistreatment of women – but critics say they aren't doing enough. A headline on CNN last summer went so far as to call out the hypocrisy: "South Korea's President says he's a feminist. Three of his allies have been accused of sex crimes."
Despite numerous protest movements and well supported marches, Korea has not yet experienced a breakthrough #MeToo moment. According to media testimonials, many women continue to face significant obstacles to advance in their careers. Even after 70,000 women marched last year to protest the prolific abuse of spy cams set up in bathrooms and changing rooms, patriarchal attitudes continue. This month, guidelines published on an official government website advising pregnant women to cook, clean, and to lose weight for their husbands after childbirth caused a social media uproar.
This is a deeply concerning problem. As highlighted by the Carnegie report, Korea's role as a "middle power" in a such a volatile region would be highly welcome, and not just on things like climate and coronavirus vaccine distribution, but also their crucial role in containing North Korea's nuclear ambitions and holding firm in the shadow of China's expanding authoritarian reach.
Some Korean groups have advocated internationally against gender-based violence, which is undoubtedly a very worthy cause. But until the Moon government can get serious about tackling these inequalities and abuses at home, its efforts to project influence abroad will fail to meet potential.
Considering the Continental Dimension of the Indo-Pacific: The Mongolian Precedent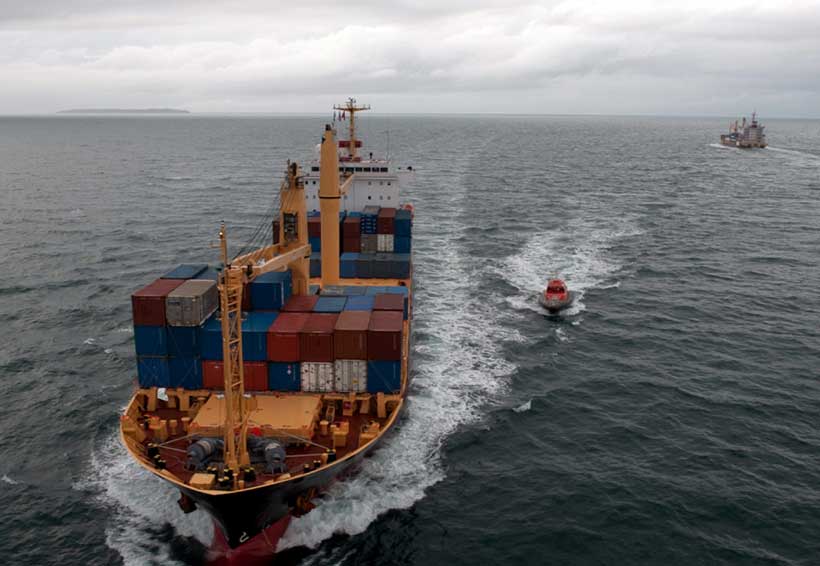 The Indo-Pacific is now the site of global great-power competition and contestation. And, as a reflection of its growing importance in international discourse, a number of extra-regional actors adopted the concept last year. Among those adoptees, Mongolia set a unique precedent for the regional security discourse to actively consider the continental dimension of the Indo-Pacific by highlighting geopolitical convergences with other regional actors, and the strategic threat posed by Beijing's "Silk Road Economic Belt".
Mongolia in the Indo-Pacific
Actors who have adopted the Indo-Pacific concept vaguely define it as beginning in the Arabian Sea and ending in the Western Pacific Ocean. Much of the discourse is also driven by the US-China strategic competition in Southeast Asia, and the US' attempt to counter Chinese influence in the Indian and Pacific Oceans, along with its regional partners and allies, e.g the India-Australia-Japan-US 'Quad'. As a result, actors in the Indo-Pacific have generally focused on the development of maritime military and economic measures.
In early October, during a Japan-Mongolia Foreign Ministers' Meeting, both sides agreed to continue consolidating their efforts in pursuing a "Free and Open Indo-Pacific", in line with the promises of the 2018 Japan-Mongolia Summit.
Mongolia's participation as a continental, extra-regional actor with limited maritime significance, shifts the geopolitical locus of the theatre, ever so slightly, north of Southeast Asia (the current focus). Ulaanbaatar's adoption of the geostrategic theatre appears to be driven by continued Chinese antagonism, and a result of its "third neighbour" policy.
China continues to threaten Mongolia's territorial sovereignty by claiming Inner Mongolia,clamp down on its cultural identity, and impose costs on Mongolia's export-oriented economy. The last issue is critical, since Mongolia's largest export partner, approximately92.78 percent of overall exports, is China. Enclosed between two large countries, Russia and China, Mongolia has traditionally maintained a "third neighbour" policy approach: building political and economic relationships with actors other than the aforementioned.
Given the continued animosity with Beijing, Ulaanbaatar has increasingly emphasised these other relations over the years. e.g. with the UK, the US, Japan, etc. In 2019 President Khaltmaagiin Battulga visited New Delhi to develop deeper ties with another "third neighbour" state. Mongolia also shares the "like-minded" characteristics – a liberal democracy – to maintain and preserve a "free, fair, open and rules-based" order in the US-Japan Indo-Pacific strategy.
And so, actors looking to potentially partner with Mongolia or others with similar economic and connectivity deficits in Central and West Asia, will have to include, within their Indo-Pacific approaches, measures that involve non-littoral actors.
The BRI and Continental Asia
China's rise as an expansionist Asian military and global economic power is at the core of the Indo-Pacific security discourse. Beijing's claims in the South China Sea (SCS), China's growing naval power, and the colossal Belt and Road Initiative (BRI) form the major strategic threats to regional multilateralism and collective security.
The most long standing threat among them, the BRI, is divided into the transcontinental "silk route" and the maritime "silk road". However, much of the Indo-Pacific discourse is dominated by the silk road, especially those projects directed towards the Indian Ocean Region (IOR). BRI projects in the IOR are crucial to Beijing's expanding influence in South Asia and control on international energy and trade supply routes. Also hidden among the maritime/trans-continental connectivity and infrastructure projects, is China's growing security presence in the region.
However, Mongolia's entry directs attention to a dimension unique to the current maritime Indo-Pacific discourse –the silk route, that cuts across Central Asia, towards Europe and South Asia, with a similar number of projects in Southeast Asia.
Among the six 'silk route' projects, Mongolia's concern is the China-Mongolia-Russia Economic Corridor (CMREC) that cuts through Eastern Mongolia, beginning in Ulanqab (or "Jining") in Inner Mongolia, and ending at Ulan-Ude, in BurYatia, Russia. Similar projects include the China-Pakistan Economic Corridor (CPEC) and the China-Central Asia-West Asia Economic Corridor (CCWAEC).
Connecting the continental to the maritime is the main goal of the BRI. In fact, the project was first announced during a Chinese state visit to Central Asia in 2013. President Xi Jinping proposed the "Silk Road Economic Belt" with a vision to connect the Pacific Ocean to the Baltic Sea. Beijing's vision of comprehensive global economic and military power requires a built path to various regions of the world, i.e infrastructure to facilitate dual-use logistics. Given the recent spate of BRI loans going bad, this vision continues to remain unfulfilled.
The continental dimension, Asia, is what makes the Indo-Pacific a theatre of global concern. Trans-continental connectivity, between and within Europe and Asia, narrows the distance between actors, and the shared interest in maintaining regional multilateralism and collective security ensures their continued participation in the Indo-Pacific. As more actors like Mongolia adopt the Indo-Pacific concept, connecting the continental to the maritime and vice versa, sans BRI, will become a strategic concern.
Mongolia's entry into the theatre offers a unique precedent for those involved in maintaining and preserving a "free, fair, open and rules-based" Indo-Pacific to evaluate and initiate relationships between non-littoral actors and the maritime dimension.
The On-Ground Reality
However, there are a number of obstacles to actively consider continental Asia in the Indo-Pacific discourse. The two most important are geography and geopolitics.
Mongolia for example, is completely enclosed by two actors – Russia and China – who are averse and hostile to the idea of the Indo-Pacific. And, any "counter-BRI" connectivity project envisioned by other regional actors will have to go through their territories. The case of Afghanistan is similar. Divergences in geopolitical interests and ties with actors in the Arabian Sea, particularly with regard to Iran and Pakistan, stays the idea of trans-regional connectivity between Kabul and the world.
The geopolitical obstacle here is the dependent economic relationships that non-littorals in Asia have with Beijing. Mongolia is just one among many Central and West Asian states that have local economies indelibly tied to the political whims of Beijing. During the coronavirus pandemic, a period that saw considerable anti-China sentiment in the international community, Beijing has managed to maintain a level of trust and shared security with many Indo-Pacific states. National vaccination plans are based on the delivery of Chinese vaccines.
There is another reason why the security discourse on the Indo-Pacific is focused on maritime measures – maintaining and preserving the integrity of international Sea Lines of Communication (SLOC) and the respect for territorial sovereignty. In that endeavour, multilateral platforms like the Quad allows members to share historic and strategic advantages in the IOR and Pacific Ocean to counter Chinese expansionism in the Indo-Pacific's various sub-regions. On land however, in Central and South Asia, for example the clash in the Galwan river valley last year, Chinese incursions provoke bilateral responses giving it leeway to act with relative impunity.
Conclusion
While there are a number of real obstacles to consider the continental dimension of the Indo-Pacific, Mongolia sets a geopolitical precedent for a comprehensive geographic definition, one that includes both the maritime and continental. From this year on, states participating in the Indo-Pacific now have a reason to approach and include non-littoral actors in the Indo-Pacific.
This precedent also highlights the need to include the continental 'silk route' in the Indo-Pacific security discourse. Devising such a definition will be a similar exercise as to the amalgamation of the terms "Indo-Pacific" and "Asia-Pacific" to form the "Indo-Asia-Pacific"; now used at times in geostrategic discourse.
Time to play the Taiwan card
At a time when the dragon is breathing fire, India must explore alternative tactics, perhaps establishment of formal diplomatic ties with Taiwan can be a landmark step
***
The standoff on the Ladakh border between the Indian Army and the PLA (People's Liberation Army) continues amid failing talks and casus belli measures being unleashed by the Chinese regime. While the union government and the armed forces make it clear that they will do whatever it takes to protect India's sovereignty and integrity, precious little has been done on the foreign policy front. While India and its democratic allies which comprise the Quad security grouping declare their intent to form the 'Asian NATO', the Quad continues to suffer from indecisiveness which was pretty much evident when the Quad did not even issue a joint statement to condemn China at the foreign ministers meeting held last year, only America publicly called out China.
In such a situation, it is imperative that India explore alternate diplomatic and militaristic routes to tame the dragon.
Recognizing Taiwan
Establishing formal diplomatic ties with Taiwan after recognizing should be vigorously pursuing by South Block. Indo-Taiwan ties date back to the early 1950s when Chiang Kai Shek, the ex Chinese president and former head of state fled to the island of Formosa following the victory of Mao Zedong in the long drawn out Chinese civil war called on Nehru to establish and further ties with Formosa, however Nehru believing that Chiang was nothing but a "peanut" decided to ignore his call, choosing instead to concentrate on building ties with People's Republic of China (PRC).
Seven decades on, plethora of changes has taken place on the foreign affairs front, while both China and India have developed considerably both militarily and economically the dragon has surpassed elephant to become an economic powerhouse in its own might. It has now embraced aggressiveness to enforce its 5th century vision of the 'Middle Kingdom'. In such a situation providing legitimacy to the existence of Taiwan is a necessary first step.
Paradigm shift in policy
Establishing formal diplomatic ties with Taiwan will bring about a paradigm shift vis-à-vis India's foreign policy. It will enforce the idea that liberal democracy is the last word in the battle of ideologies as Francis Fukuyama had visualized in his landmark book 'The End of History and the Last Man' and that there is no alternative to human rights and liberties, not even the Chinese model of 'authoritarian development'. It will be the boldest step that any global leader has taken, not even the mighty US which has no formal diplomatic relations with Taiwan has taken this step.
Recognizing Taiwan will entail a lot of benefits for the mandarins of India's foreign policy regime- firstly, Taiwan is a robust democracy with a booming economy, it will prove to be an alternative to China albeit in a relatively less proportion, secondly, India can bolster the legitimacy as the leader of the democratic world at a time when the democratic institutions in the US-often regarded as the cradle of democracy has been undermined.
Thirdly, India can get the support of another powerful ally in its attempt to carve out a new supply chain alliance which India-Japan-Australia formalized recently. Fourthly, recognizing Taiwan will make it clear to China that India means some serious business and if the need arises then India will not back down from sending dedicated naval and air assets in the disputed South China Sea region to enforce freedom of navigation principle in the resource rich region. Lastly, the Quad security grouping will be institutionalized which in the near future can even be extended to include new members, it will be the first time that India will be a part of any dedicated military and economic alliance which will deter the aggression of the Chinese war machine in the strategic Indian Ocean and Indo-Pacific Region.
Caveats remain
However the recognition may invite severe ramifications for India. China will be infuriated and can choose to ratchet up tensions with India. India must be extremely careful while dealing with China as China is our second largest bilateral trade partner and a key export partner of India with regard to raw materials and goods. According to a FICCI report, India imports more than 40% of several important goods like the API (Active Pharmaceutical Ingredients), television, chemicals, chips, textiles and many more.
The dragon will as a possible retaliatory measure can activate its propaganda machinery to wage psychological warfare with India. It can also activate its terror financing networks which for years remained a chronic internal security for India in the northeast of the country. China will also collaborate with its 'iron brother' Pakistan to try and deter India by intensifying terrorism in the Kashmir valley and elsewhere. Further, China can use its potent disinformation empire to try and peddle fake news about the credibility of India's indigenous vaccines at a time when the light at the end of the tunnel of a pandemic stricken world has appeared.
Exercising caution
Keeping all the dangers in mind, the Modi government must keep national interests in mind. Despite all the risks, it must work with all the like- minded countries to take own the mighty dragon responsible for unleashing a deadly virus which has wrecked havoc on humanity. For the sake of the free world, India must take the hard step which will reinforce India's position in cementing its place as the leader of the free world.