Gallup: Americans Tend to Trust Only News That Confirms Their Beliefs
On September 11th, Gallup headlined "Bias in Others' News a Greater Concern Than Bias in Own News", and reported (based upon polling a randomized sample of 20,046 American adults) that:
"69% of Americans say they are more concerned about bias in the news other people consume than its presence in their own news (29%)." In other words: 69/29, or 2.38 times, as many Americans are closed-minded (prejudiced) regarding information-sources which don't fit their ideology, than are not. Overwhelmingly in America, only Democratic Party information-sources are trusted by Democrats, and only Republican information-sources are trusted by Republicans. Each side distrusts the other's information-sources. Gallup's news-report aptly noted the important fact that "This plays into the political polarization in the U.S. national discourse." The more prejudiced a population are, the more polarized it will be. Of course, one would expect this to be the case, but Gallup has now found striking new empirical evidence for it — that the public's closed-mindedness is greatly increasing America's political polarization. Each side is craving propaganda instead of truth, but each side's voters want only the type of propaganda that is funded by the billionaires who also fund that side's politicians and control that side's 'news' media. Consequently, American politics is controlled by the conflict between liberal billionaires versus conservative billionaires — totally controlled by billionaires (instead of by the public). There is the liberal herd, and the conservative herd, but they're both herds — not by the public in an actual democracy. And each of these two herds is controlled by its shepherd, who are its billionaires. (Here is how that's done.) Billionaires control each Party and thereby control the Government. This is why the Government ignores the preferences of America's public. As will be shown here, the September 11th Gallup findings help to explain how and why that results.
Neither Democrats nor Republicans can become exposed to the other side's evidence and arguments unless they see those — the other side's evidence and arguments, both for its own case and against the opposite side's case (i.e., against the case that oneself believes). Not to see the opposite side's viewpoint is to be blind to it, and thus to become locked into whatever oneself believes. This 69/29 is like a jury's rendering its verdict and nearly three quarters of the jurors having not listened to — and thus not considered — the opposite side's presentations. That's a frightening situation to exist in any court of law, and it is an equally frightening situation to exist in any nation's electorate.
As a consequence of Americans' strong tendency to be closed-minded, America's politics are, to a very large extent, driven more by prejudices than by the realities that the public are actually facing. Individuals are seeking for sources that will likeliest confirm what they already believe, and are seeking to avoid sources that are the likeliest to disconfirm their beliefs. This is consequently a population that's highly vulnerable to being manipulated, by playing up to, and amplifying, the given Party's propaganda, to which the given individual already subscribes. Republican Party billionaires (by their use of their conservative newsmedia and think tanks, etc., which they control) can easily manipulate Republican Party voters, and Democratic Party billionaires can, likewise, easily manipulate Democratic Party voters, by their liberal media, think tanks, etc. That's billionaires, on each of the two sides, guiding each of the two Parties' voters; and, therefore, the nation is an aristocracy — a country which is controlled by its wealthiest few — instead of an authentic democracy (which is controlled not by the numbers of dollars, but actually by the numbers of residents, each one of whom is independently and open-mindedly seeking for credibly documented facts). An aristocracy rules any such land. The public are not the rulers in such a nation. It's not a democracy; it is a collective dictatorship, by its billionaires (its aristocracy). Both of the two Parties' voters vote in accord with their billionaires' agenda, but especially in accord with whatever is on the agenda that's shared by both liberal and conservative billionaires — billionaires fund both of the national Parties: Democrats and Republicans, and thereby control both Parties. Billionaires, in each Party, have their very golden, very heavy, thumbs, pressing down hard upon the scale of any such 'democracy', such that regardless of which group of billionaires ends up winning any ultimate election, the public inevitably will lose, because it's really just a contest between billionaires, who are stage-managing the nation's entire political proceedings. This is like two boxers fighting in a ring, in which the selection-process which placed them there was corrupt; and, so, even if the ultimate winner is not equally corruptly pre-determined, the final result has nonetheless already been rigged (during the primaries). When the contenders have been selected by a corrupt process, the ultimate outcome cannot be a democracy.
This happens not only regarding elections, but regarding particular issues. For example, in 2002 and 2003, "regime-change in Iraq," and "Saddam's WMD," were just as much agendas of liberal billionaires' media and think tanks as they were of conservative billionaires' media and think tanks (and were thoroughly based on lies); so, a closed-minded public were actually trapped, into the lies that were agreed-upon by both sides of the domestic American political spectrum — the sides that are funded and controlled by the liberal billionaires, and by the conservative billionaires. The nearly $2 trillion cost of the invasion and military occupation of that country, and the consequent destruction of that country, were done for America's billionaires, and produced nothing for the American people except that enormous public debt and those injuries and deaths to America's soldiers and to Iraqis. And that's typical, nowadays, in this (just as in any) aristocracy: the aristocracy are served; the nation's public serve to them. (In the U.S., this has caused "U.S. Satisfaction at 13%, Lowest in Nine Years", as Gallup headlined on 4 August 2020; and it has caused Americas' satisfaction with their Government to have ranged from its all-time low of only 7% in 2008, to its all-time high of only 45% at the very start of 2020 — well below 50%, for as long as Gallup has surveyed this.)
What all of the billionaires want is what the American public get as their Government. It's bipartisanship amongst its billionaires. That's what produces this Government's policies. It's what determines the Government that Americans get. However, what is basic in making it a dictatorship of the aristocracy-type (such as this America is) is that the population is very prejudiced, not open-minded — not each individual constantly seeking solid evidence to change one's mind about how society works (what the reality in the nation actually is), so as for one's view to become increasingly accurate over time. Instead, one's myths are constantly being fed. Such a public, as this, are not individuals, in a democracy, but more like mobs, very manipulable.
Often, America's bipartisan views are based upon lies that virtually all billionaires want the public to believe. In such cases — and these instances are frequent — the truth is being simply ignored, or else outright denied, by both sides (and by the media, for both sides). Individuals' prejudices are thus being increased, instead of reduced, by what the public see and hear in "the news." Everyone has prejudices, and truth can predominate only if people are constantly skeptical of the sources that they are relying upon — constantly trying to root out and replace whatever false beliefs they have. This is the essence of scientific method. Democracy depends upon it. Aristocracy requires the opposite. America has the opposite.
Change away from this present situation, to a democracy, would be difficult. On both of America's political sides, there needs to be far less trust of the Establishment (including its politicians, its media, its think tanks, etc.), in order for any real democracy to become able to exist. It's not even able to exist now. And, therefore, it does not exist.
But what is even more depressing is that America's educational system, most especially its colleges and universities, are encouraging, instead of discouraging, this situation, this closed-mindedness. The more educated an American is, the more closed-minded that person becomes — as is further shown in this same September 11th Gallup news-report:
"Whereas 52% of Americans with a high school education or less are more concerned about bias in others' news than in their own [and 45% of that minimally educated group think that the news which they are reading might be biased], the figure is 64% among those with some college education and is even higher among college graduates (73%) and those with postgraduate education (77%) [and only 22% of that maximally educated group think that the news which they are reading might be biased]." The most-educated Americans are the most-manipulable (the most closed-minded) Americans.
No finding in this Gallup report was as extreme as the finding that the more highly educated an American is, the less open that person is likely to be to changing his or her mind (outlook) about the situation. In other words: the more educated an American is, the more closed-minded that person tends to become. Higher education in America increases, instead of decreases, an individual's closed-mindedness. However, other contrasts which were almost as extreme are:
"Those who identify as liberal (80%) are more concerned than conservatives (68%) and moderates (65%) with other people's media bias." In other words: liberals are 80/65 or 1.23 times as closed-minded as are moderates, and are 80/68 or 1.18 times as closed-minded as conservatives are.
"While 58% of Black adults are more concerned about bias in others' news than in their own, fully 73% of Asian Americans and 72% of White adults say the same." Thus, African-Americans are 58/72.5 or 80% as closed-minded as are Euro-Americans and Asian-Americans.
This is the worst combination possible: it's a closed-minded population, which is especially closed-minded amongst its most educated segment. The leading segment is also the most closed-minded segment. These are crucial agents of the billionaires, and they crucially inculcate into the next generation of Americans the aristocracy's values.
This means that the leaders keep themselves, conceptually, inside a cocoon. They have minimal contact with the most vulnerable members of the society, which is the less-educated members. That enhances inequality of opportunity, throughout the society. Since the most-highly-educated Americans are the group that are the most-closed to opinions which are contrary to their own, it's easy for the most-highly-educated Americans to view individuals who disagree with those persons' views as being simply a "basket of deplorables." Their disagreement then becomes their contempt. 'Facts' about politics are — for those persons, highly educated persons — more derived from their values and priorities, than their values and priorities are derived from the political facts. Scientific epistemology is being turned upside-down, regarding political issues, in such a country. Overwhelmingly, some sort of faith, instead of any sort of science, determines what individuals in such a country believe about politics. In every aristocracy, this is the way that both conservative and liberal persons view any persons in the general public who oppose themselves: they're viewed as being a "basket of deplorables." It's the very essence of elitism — on both sides. (For prominent examples of this: both Hillary Clinton and Donald Trump had contempt for each-others' voters — blotted them out.)
The leadership's minimal contact with the public makes exceedingly unlikely the leadership's compassion, concern about the sufferings that they, themselves, are causing down below. Actually, though every aristocracy claims to want to improve conditions for their public, the reality is that whenever doing that would entail their own losing power, that claim becomes exposed to be sheer hypocrisy — a lie; often a self-deception, and not merely a deception against the public. Deceiving themselves about their own decency is easy, because they have minimal contact with the most vulnerable members of the society, the very people whom they claim to care the most about (and to be working in politics to help). Fakery is built into each and every aristocracy. Americans' strong tendency to be closed-minded causes the aristocratic con to be widely accepted as if it were instead truth. (Again: the "WMD in Iraq" con was a good example of this — the aristocracy's media just blocked-out the reality.) Scientific studies have even demonstrated that the wealthier a person is, the less compassion the individual tends to have for people who are suffering.
Furthermore, since the less-educated persons aspire to be more-educated, they are — even without knowing it — aspiring to become less open to contrary views, instead of to become more open to such views. One bad consequence of this is: it strangulates imaginativeness, openness, and creativity, in favor of being rote, rigid, and bureaucratic. Another bad consequence of it is that the authority-figures, in such a society, are, in some important ways, actually inferior to the rest of the population. Moreover, America's colleges and universities are not increasing their students' open-mindedness (as they should) but the exact opposite — they are reducing their students' open-mindedness. Even if professors are teaching some truths, the professors are training their students to be authoritarian, instead of to be open to a more truthful, comprehensive, and deeper understanding, which encompasses those truths, but also many more — which the majority of professors either ignore or else deny, because such deeper understanding violates the existing Scripture, or standard viewpoint (shaped by both sides' billionaires). At least in the United States, this is now the normal situation. That Gallup poll showed it not merely weakly, nor even only moderately, but extremely.
This is a perverse situation, which bodes ill for the future of the entire nation. Any country which is like this is not only an aristocracy instead of a democracy, but it is greatly disadvantaged, going forward. It will be disadvantaged both in the arts and in the sciences. Its future will be stultifying, instead of dynamic. Aristocracies tend to be this way. Also, because it will remain highly polarized, its internal ideological frictions will waste a large proportion of the nation's efforts. As a nation, its forward-motion, its progress, will thus largely be crippled, by its internal discord and distrust, between the two warring factions of its aristocracy — and friction between the respective followers on each side.
This describes a declining culture — a nation that is in decline.
That's what this poll-report, from Gallup, indicates, as clearly as any poll-findings can.
It indicates a nation in decline.
During the Presidential primaries in the Democratic Party, a major point of difference between the two major candidates, Joe Biden versus Bernie Sanders, was whether billionaires are bad for the country: Biden said no; Sanders said yes. (This was a major reason why the billionaires made sure that Sanders would lose.) In any country where wealth-inequality is so extreme, there can be no authentic democracy. America's extreme inequality of wealth makes democracy impossible in this country. America's other problems follow from that. In reality, it's a one-party state, and that party is controlled not actually by the counts of voters, but by the counts of dollars. It is an aristocracy; and its decline — to what has been documented here — follows from that fact. Whatever democracy America might once have had is gone now. It has become replaced by a land of mass-deceptions, which are bought and sold.
Author's note: first posted at Strategic Culture
Trump's failed Cuba policy signals lack of concern for human rights in practice
President Trump's latest announcement last month in relation to tightening the restrictions on Cuban travel and exchange was not a surprise. As one of the last things that President Obama did before he left office, the Cuban embargo lift was among President Trump's favorite things to reverse.
At the end of the day, it has become a Trump unspoken rule that any policy that carries the name Obama, such as the Iran nuclear deal, must be overturned, and very often not because it is a bad policy but simply because it is a part of Barrack Obama's legacy.
The Cuban embargo of course is not an exception. But with the presidential elections nearing in two weeks, there is a more immediate role in trying to win over Cuban- American voters in Florida by sounding tough on the Cuban regime. As usual, more hot air from Donald Trump does not result into more effective policies, however. Trump's Cuba policy is a failed policy.
I have spent my time in Washington DC working for the human rights of the Cuban people and Cuban political prisoners oppressed by the Fidel Castro regime. I have interviewed former political prisoners tortured in the Castro prisons who were released by Fidel to come to the United States with Barbara Walters. I maintained a database of over 500 political prisoners whose whereabouts and exact prison location we knew. I worked with members of Congress on the Adopt a Prisoner program. I have reviewed Cuba's record vis-a-vis international human rights standards. I knew some of the Damas de Blanco — The Ladies in White — whose sons were unjustly imprisoned, and have met Cuban feminist authors pushing for women's rights in Cuba. The people like me who worked for the Center for a Free Cuba were blacklisted by the Castro regime. Later on, while at and around the United Nations in Geneva, I helped the UN Special Rapporteur on torture with his visit to Cuban prisons by providing the names of political prisoners he should look for. I continued meeting dissidents of the regime and reported their stories while at the UN in Geneva.
I can tell you that Donald Trump's policies do not work.
Donald Trump does not care about the Cuban people in Cuba or about Cuban-Americans in Florida. He cares about sounding tough on the Castro regime in order to win Florida in November. Even though his main policy rationalle is grounded in concern for human rights, his policies make it much harder for human rights work to take place. Tighter restrictions make it extremely difficult to speak with families on the ground and gain information on the wherabouts of political prisoners. Staying at a hotel is also not an option for Americans, as all hotels are state owned. The Cuban people need an open exchange and information flow. The previous embargo made it very hard to ship radios and TV sets to Cuba, for example. Activists like us relied on keeping the Cuban people informed. Creating more open societies always relies on more exchange and more flow of goods and ideas with the outside world — not less. Travel is essential for this.
These factors are not in President Trump's calculations. What he is interested in, as usual, is sounding more tough than useful.
When this year I was a finalist for the position of UN Special Rapporteur on freedom of speech — the top UN expert to defend freedom of speech worldwide — the Trump Administration stopped me using a set of illegal means behind the scenes. I have defended the human rights of the Cuban people — among other topics — but Donald Trump does not care about that. What he is interested in is winning and in quashing dissent, at any cost. Otherwise, he would not have ended my candidacy.
That's why I urge Cuban Americans to not vote for Donald Trump on 3 November. Look at the actions, not the hot air and promises. Donald Trump does not care about human rights, the Cuban people in Cuba or Cuban-Americans in Florida. Florida deserves a president who would weigh the impact on the people instead of repeatedly, over and over again, putting himself first. Florida deserves better. Florida can do better.
U.S. versus China, and U.S. versus Russia
The main ideological conflict in the world used to be between capitalism versus communism. After the end of the Soviet Union in 1991, that became replaced by the ideological conflict being between imperialism and anti-imperialism. With the expansion of America's NATO military alliance against Russia, after 1991 — after the communist dictatorship there ended — to include as new members all of the Soviet Union's former Warsaw Pact allies in Europe, and with America's aim now being to bring into NATO the former Soviet allies to the south of Russia, such as Azerbaijan and Georgia, American imperialism is viewed in Russia increasingly as an existential threat, which it certainly is.
The basic difference between the U.S. Government and its allies, on the one hand, and between Russia and China and their allies, on the other, is the same difference in either case: whereas the U.S. and its allies require other Governments to follow their instructions, and consider their own instructions to be moral demands (and thereby binding, actually commands instead of mere suggestions), Russia and China and their allies reject — on principle — any country's dictating to another. They don't consider it to be moral, at all, but instead profoundly immoral — they consider it to be imperialistic, dictatorial, bullying, hostile toward international democracy — and they simply won't accept it; they reject it morally, outright. Iran, too, feels that way about the matter. So, too, do many other countries. That's the basic difference: the imperialists versus the anti-imperialists.
In other words: the U.S. and its allies consider imperialism — the supposed right of a nation to command another nation — to be something that should be within the bounds of, and accepted by, international law. The U.S. Empire doesn't call itself an "Empire," but it is one, and its empire is therefore called instead "the Washington Consensus", which is a "consensus" in hostility against whatever countries the U.S. Government wants to become regime-changed — to turn into an American colony. The "Washington Consensus" is actually an imposed 'consensus'. It is a consensus against nations that disobey that 'consensus'.
The very concept of the "Washington Consensus" was created in 1989 when Mikhail Gorbachev, President of the communist Soviet Union, was unwilling to apply the amount of force that might hold the Soviet Union together, and the anti-communist Revolutions of 1989 in the Soviet Union and in China made clear that communism was about to end in at least the Soviet sphere, and that consequently the American rationale for the Cold War — anti-communism — would soon end. So, America, having perpetrated many 'anti-communist' (but actually anti-independence, and in some cases even boldly anti-democracy) coups in Thailand 1948, Syria 1949, Iran 1953, Guatemala 1954, Chile 1973, and many other lands, needed a changed ideological excuse, in order to continue building-out its Empire (not yet called "the Washington Consensus"); so, the "Washington Consensus" became, itself, the new excuse. This 'consensus' of the U.S. and its allies consists in the imposition of "libertarian" or "neo-liberal" economic policies, as being an international obligation for countries in the "developing world" to accept and apply (often called "austerity," because it is austerity for the masses of that underdeveloped country's citizens, so that foreign investors can reap the profits from it). This 'consensus' became the new ideological excuse to extend the American Empire. However, as the appeal of "neo-liberalism" began to wane (as a result of its increasingly bad international reputation), a new excuse was increasingly needed. "R2P," or "Responsibility to Protect" the residents in other lands, became introduced, especially after around the year 2000, as the new, 'humanitarian', excuse for America and its vassal nations ('allies') to apply sanctions against, and even to invade and occupy, countries such as Iraq, Syria, and Venezuela — countries that, 'just by coincidence', happened to reject the Washington Consensus. This new excuse for America's spending approximately half of the entire world's annual military costs was more clearly putting forward the Washington Consensus as constituting the 'real' United Nations — the one that had a military force (and that didn't have Russia, China, or any other recalcitrant nation, on any "Security Council"). The U.S. regime champions R2P as being a 'humanitarian' motivation behind such sanctions, coups, and invasions, for 'regime-change' against recalcitrant countries, such as Iraq, Syria, and Venezuela. The American anti-'communist' organization, Human Rights Watch, and the British anti-'communist' organization Amnesty International, now became especially prominent, as public endorsers of R2P. Often, however, subversion by the U.S. succeeded at conquest, without there even being any need to apply sanctions (or worse). R2P isn't necessary for those types of operations — subversion. An example is Brazil, in regard to the ending of any functional democracy in Brazil and the imprisonment of the popular democratically elected President, Luiz Inácio Lula da Silva ("Lula") and replacment of him by a far-right regime. The U.S. regime, prominently including Joe Biden, did it, so as to extract from Brazil's poor the money to pay to foreign investors to buy and strip that nation, in accord with the dictates of the IMF and the rest of the Washington 'consensus'. By the time of 19 July 2017, the U.S. Justice Department publicly admitted "It is hard to imagine a better cooperative relationship in recent history than that of the United States Department of Justice and the Brazilian prosecutors" who had rigged the 'evidence' that got President Lula thrown into prison. A remarkable article at Brasil Wire — which has been copied many times to the web archives — "Hidden History: The US 'War On Corruption' In Brasil", documents (with 77 links) U.S. subversion, which had regained U.S. control of that country, by means of a coup that was a cooperative effort by the aristocracies of both the United States and Brazil. Subsequently, on 15 June 2019, The Intercept bannered "Glenn Greenwald Explains the Political Earthquake in Brazil Caused by Our Ongoing Exposés" and linked to, and described, how the anonymously supplied evidence that they had published had laid bare the rigging of the case against Lula that had transformed Brazil from being a budding democracy, into its present fascist regime — again into being a country that U.S.-and-allied billionaires can exploit virtually without limit.
The U.S. regime's emphasis upon 'corruption' had been central to the 'justification' of ousting Lula. This is an example of another excuse that the U.S. and its allies employ in order to 'justify' their imperialism: it's America's global 'anti-corruption' campaign. Agents of U.S. billionaires had actually established Transparency International at the very same time as they did the Washington Consensus, as a means to rig the corruption-rankings of countries, so that the World Bank would be able to 'justify' charging higher interest rates to countries that America's aristocracy aim to conquer (regardless of whether that conquest was by subversion — such as in Brazil — or else by sanctions, or by coup, or by military invasion).
Consequently, the American Empire started, on 26 July 1945, in order to 'conquer communism' (U.S. President Harry S. Truman, on that date, got sucker-punched into that support of imperialism, and he remained so); and, then, after 24 February 1990, that ideological excuse morphed into the "Washington Consensus" imposition of "libertarian" or "neo-liberal" economic policies; and, then, it morphed yet again,into 'responsibility to protect' (or, as one of its champions put it, 'Sovereignty is an anachronistic concept' and should therefore be ignored); and, then, the alleged motivation came increasingly to rely upon 'anti-corruption'. Regardless of the excuse, however, the actual intention has remained unchanged, ever since the Cold War started on 26 July 1945. Basically, America would impose its own world-government, and only the excuses for it were changing, over time — new paint on an old building — and, "To hell with the U.N.!" Billionaires' greed was never being presented as the motivation behind their empire (just as the aristocracy's greed has been behind every empire). But, after the time of Ronald Reagan's election to the U.S. Presidency in 1980, the idea that "Greed is good" has been advocated by some U.S. officials; and some Americans even use that idea (such as "capitalism") in order to argue for the Washington Consensus.
The U.S. and its allies believe that the English Empire is okay; the U.S. Empire is okay; the Spanish Empire was okay; the Italian Empire was okay, the French Empire was okay, the Dutch Empire was okay, the Portuguese Empire was okay; the German Empire was okay; the Russian Empire was okay; the Japanese Empire was okay; the Chinese Empire was okay, and so forth. And, this imperialism-accepting view of morality is profoundly contrary to the morality of today's Russia, China, and their allies, all of which believe, instead, that imperialism by any nation is evil, because each nation's Government is sovereign over only its own land, and because national sovereignty consists in the right of each nation's Government to rule over all of the internal matters within its own land-area. No national government, or alliance of national governments, should be able to dictate anything of the internal affairs in any other country. This is democracy between nations; it is international democracy. Democracy (or not) within a nation is no valid concern of international law, but is inevitably and entirely a matter of national law: the nation's Constitution, and the entire national legal system. Foreigners should not be dictating that. To do so is international dictatorship.
Though all nations share a view that international matters require international agreements and international laws which are based upon international agreements, and therefore they all share the view that an international government, of some sort, is required, in order to enforce international agreements, the imperialistic countries believe themselves actually to be such international governments, or else that they are being ruled by such an international government ("the Empire," "the Washington Consensus," or whatever they might call it). The anti-imperialist countries believe that that's not true, and that imperialism is what leads to interference in the internal affairs within other countries, and thereby produces wars, which are especially evil wars — ones that are of the aggressive type, aiming to expand the attacking nation's control, to extend over additional lands. That's international theft. Russia, China, and their allies, refuse to accept it.
Whereas anti-imperialist countries believe that any violation of a nation's sovereignty — other than in response to an invasion from that country — is evil, pro-imperialist countries believe that it's good, if one country agrees to be ruled by another country. (In the view of pro-imperialists, the agreement of one country to be ruled by another is alleged to be sometimes voluntary, and not to be the result of invasion and conquest or other means of external control — it's alleged to be a 'voluntary' empire. Normally, the imperial country demands each of its 'allies', or vassal-nations, to say that their 'alliance' is 'voluntary'. This myth is part of the imperial system.)
What politically divides the world today is precisely this difference: imperialism versus anti-imperialism — NOT capitalism versus socialism. (In fact, some countries, such as the Scandinavian ones, blend capitalism with socialism, and maintain higher levels of democracy than do the more ideologically rigid and more purely capitalistic countries such as the United States do.) So, there isn't (and there never really was) any necessary correlation between democracy on the one hand, and capitalism versus socialism on the other: it was a figment of U.S.-allied propagandists' imaginations — a lie — to suggest that capitalism goes with democracy. Nazi Germany was capitalist; fascist Italy was capitalist; imperialist Japan was capitalist, but they all were dictatorships, not, at all, democracies. For example: the Italian dictator Mussolini — the founder of fascism — said that fascism is "corporationism," and he rejected both socialism and democracy. You can read here Mussolini's essay on "Capitalism and the Corporatist State", in which he was defining "fascism," or his synonym for it, "corporationism," and what he said in that essay describes the U.S. and its allied Governments today, as they actually are: today's U.S. and its allied Governments are "corporationist" or "fascist," as Mussolini described that, in 1933. Earlier, in 1914, Mussolini had said that "I shout it loudly: anti-war propaganda is a propaganda of cowardice." He said that every nation seeks to expand, and that there is nothing wrong with this: "Imperialism is the eternal and immutable law of life. At bottom it is but the need, the desire, and the will for expansion, which every living, healthy individual or people has in itself." He wasn't similar to America's leader in the 1930s, but he was similar to most American leaders of today. (For example, Barack Obama — though silk-tongued, unlike the less-deceptive and more forthright Mussolini — said repeatedly that every nation except America is "dispensable": only America is not.) On 2 October 1935, Mussolini announced his war on Ethiopia, as providing a way for Ethiopians to share in Italy's glory: "For many months the wheel of destiny, under the impulse of our calm determination, has been moving toward its goal; now its rhythm is faster and can no longer be stopped. Here is not just an army marching toward a military objective, but a whole people, forty-four million souls, against whom the blackest of all injustices has been committed – that of denying them a place in the sun."
Basically, what Truman started on 26 July 1945 was America's becoming, itself, a fascist nation. Franklin Delano Roosevelt was deeply anti-fascist, and had hoped to start the U.N. as the international democratic federal republic of nations, but Truman shaped what the U.N. became instead, which is a mere talking-forum that can do only what there exists virtual unanimity to do. So, effectively, "international law" has become, and now is, whatever the U.S. regime wants to do. Tin-pot invading dictators can be prosecuted, but America's invading dictators (who lead vastly more mass-murdering and destructions of nations than the tin-pot ones do) can't. FDR and the allies (especially Russia, which wasn't even a democracy) defeated the fascists, but Truman (largely by mistake, instead of by intention) led the fascist resurgence and post-WW-II victory.
First, this difference, between the U.S. and the countries that it attacks, will be exemplified here in the case of U.S. versus China, and then it will be exemplified in the case of U.S. versus Russia. In each instance, the example applies also with regard to each of those two countries' allies:
On October 9th, America's Public Radio International (PRI) bannered "Biden says he'll make China quit coal. Can he deliver?", and sub-headed "China is on a coal spree, financing and providing technical expertise to roughly 60 new coal-fired power plants outside its borders." But China (unlike the United States) is actually committing itself to reduce, instead of to expand, its usage of coal, and that fact is simply omitted from the PRI article, because PRI (like all of America's major news-media) is an agency of U.S. Government propaganda — indoctrination. How, then, can their article claim "China is on a coal spree?" Is it simply a lie? No. The article isn't about that (China's domestic coal-usage). It is strictly about China's building coal plants in other countries, because this is the issue that provides U.S. propagandists an opportunity to present the Chinese Government as being in need of regime-change. That's essential, in order to maintain public support for the U.S. Government's anti-China sanctions and other hostile policies toward China. It's propaganda, for sanctions, subversion, and maybe later a coup, or even an outright U.S.-and-allied invasion, against China.
As regards China's domestic usage of coal, an article was published, on September 30th, in the significantly less propagandistic (because not so beholden to the U.S. or any Government) Asia Times, headlined "China's carbon neutral pledge – pipe dream or reality?", which sub-headlined "Xi's goal to be carbon neutral by 2060 clashes with China's geopolitical interests," and that article noted how extraordinarily dependent, upon coal, China — a coal-rich nation — is, and has been while its economy has been growing at a breakneck pace. This article also noted: "The US, the world's largest economy, and second largest carbon dioxide emitter, for its part, is the only major world power that has not announced plans to go carbon neutral." That fact, of course — America's refusal to go carbon-neutral, and its 4 November 2019 abandonment of the 2016 Paris climate agreement, which both China and Russia remain committed to — somewhat punctures the U.S. Government's case against China as being a global-warming villain. The U.S. doesn't even have plans to restrict its CO2-emissions.
Furthermore, this news-article opened:
China is trying to spearhead a new climate change agenda that has the potential to dramatically reduce global greenhouse gas emissions by next decade and beyond and help the world's second largest economy and most populous nation become a global climate change leader.
Last week, Chinese President Xi Jinping surprised his listeners at the virtual UN General Assembly in New York when he announced that China would be carbon neutral before 2060, and ensured that its greenhouse gas emissions would peak in the next decade.
This is a severe contrast to the U.S. Government. Nothing was said about it in the PRI article.
The PRI article deals with this problem for U.S. propagandists by falsely insinuating (which is the way that propaganda usually works) that the Chinese Government's publicly announced plans are not to be taken seriously but are only communist propaganda:
Inside China, those overseas coal plants are often portrayed as benevolent. Jingjing Zhang, one of China's top environmental lawyers, said that "from the Chinese government perspective, it is a way of giving. 'We are helping the developing world … helping those countries have a better economy.'"
And if its smoke-spewing projects drive up the world's temperatures?
"The argument from China's government," Zhang said, "is that it's not the Chinese government's responsibility. It is the host government's responsibility."
Actually, that view, which is expressed by China's Government, is a basic operating principle of that Government's foreign policies. It isn't just propaganda; it is, instead, ideology — it is China's, Russia's, Iran's, and many other countries', ideology: anti-imperialism (versus America's imperialism, America's moralistic 'regime change' con, like "Saddam's WMD"). Just as imperialism has become America's ideology, anti-imperialism is the ideology of the countries that the U.S. propaganda-media attack.
The anti-imperialist ideology (supporting international democracy among and between nations — rejection of international dictatorship — instead of supporting international conquest and occupation or control over nations) was stated privately by U.S. President Franklin Delano Roosevelt during the closing years of World War II — he blamed both of the two World Wars on imperialism, and was passionately committed to ending imperialism, by means of the United Nations. That's an institution he actually invented, and even named (but all of this was done privately, not publicly, because he wanted buy-in from both Stalin and Churchill, and the latter, Churchill, argued feroociously with him against it, because Churchill was — and had always been — a champion of continuing, and even expanding, the British Empire). But FDR died on 12 April 1945, just before the U.N. would be organized. And his immediate successor, Harry S. Truman, shaped the U.N. so as for imperialism to be able to continue, in order for America to become the world's first global empire, by means of sanctions, coups, and outright invasions, in order for the U.S. Government to be able to spread its influence and control. After WW II, America developed the biggest empire the world has ever had.
FDR's concept of international law was that only a democratic global federation of nations, which he planned to be the "United Nations," would, or even could, be the source for international law, because, otherwise, the history that had produced the two world wars — contending and competing gangs of nations, imposing their 'laws' upon their conquests, and trying to expand their empire — would continue. And that ancient system, of empires, has been continuing, despite what had been FDR's hopes and plans. The U.N. that was created, was designed by Truman's people, not by FDR's.
I have written elsewhere about how crucial this difference of moral viewpoints is between Putin and the U.S. Government, which also explains why the U.S. and its allies also want to regime-change him and grab Russia. In terms of domestic policies, Putin is determined that the State not be controlled by the nation's billionaires; and this, too, is a principle that the U.S. Government and its allies cannot tolerate. (The Washington Consensus instead endorses it, in principle, as part of "the free market.") The U.S. and its allies refuse to accept any nation's leader who is unalterably opposed either to being controlled from abroad, or to being controlled by his/her own nation's billionaires. FDR refused for America to be controlled by America's, or by any country's, billionaires.
FDR was correct; Churchill was wrong; but Truman sided with Churchill (who got backed up by General Eisenhower, who seems to have clinched Truman's decision because Ike was an American). And, on 24 February 1990, G.H.W. Bush made the equally fateful decision to continue Truman's Cold War. And all the rest is history. Truman and G.H.W. Bush shaped it. We are living in it. It did trillions of dollars worth of good for the investors in corporations such as Lockheed and Exxon. That decision, by the U.S. Government, has been the choice of the people, America's international billionaires, who, behind the scenes, have controlled the U.S. Government after FDR died, on 12 April 1945. It's the new America: the imperial America. And it's done not only by America's Presidents, but by almost all members of the U.S. Congress. For a typical example of this: the 2017 "Countering America's Adversaries Through Sanctions Act", against Russia and against Iran, passed by 419 to 3 in the U.S. House, and then 98 to 2 in the U.S. Senate. Imperialism is just about the only issue on which there is virtual unanimity in today's Washington. It is truly bipartisan, there. Both of the billionaires' Parties are war Parties. This is especially remarkable for a country that no country even threatens to invade (much less has invaded, since 7 December 1941). Its military Department is called the "Defense Department," instead of the "Aggression Department." Is that name dishonest? Should it be changed, to something more honest? Maybe it should be changed back, again, to being called the "War Department." But, unlike when it was called that, it now is 100% the Aggression Department. So, shouldn't it be called that, now? Shouldn't a spade be called a "spade," instead of just "a gardening tool"? If it's the Aggression Department, why don't they call it that?
Author's note: first published at Strategic Culture
Townhalls and Betting Odds: An Election Prediction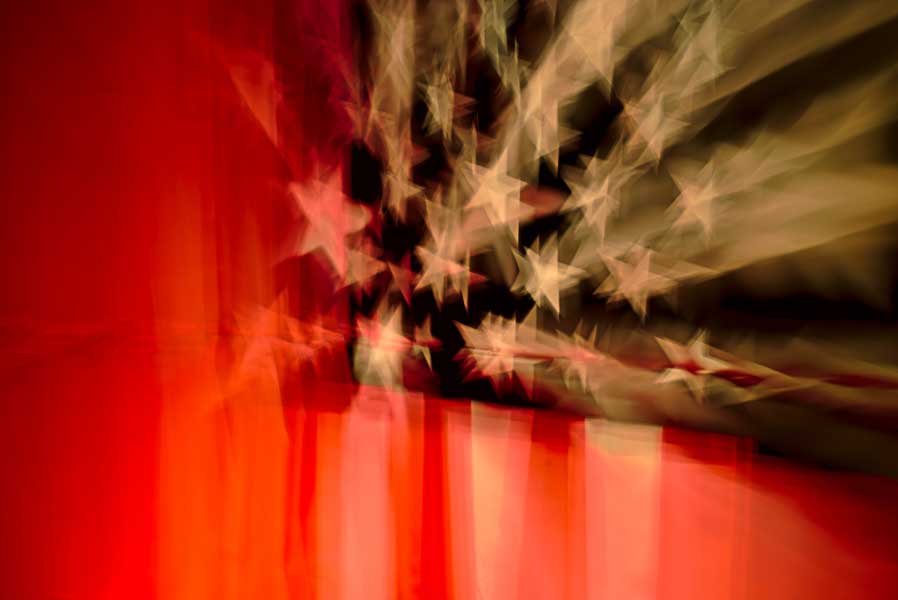 No debates but we had matching townhalls. THe first debate will be remembered for Trump's persistent interruptions of his opponent. If he had hopes of a boost in the polls it was not to come. He is still down in the polls but keeps predicting a 'big beautiful red wave' on election day.
With no opponent to hector in a townhall, Trump's combative DNA made moderator Savannah Guthrie the target. Questions in a townhall come from the public but Guthrie cut through Trump's usual slanting of facts. When he went after Obamacare promising his usual 'fantastic' healthcare she pricked that balloon fast reminding Trump his party held both houses of Congress for his first two years and asking why he had not passed his 'beautiful' healthcare plan then. He quickly changed the subject.
In the competing townhall, Biden droned on with facts and figures from notes. Except of course for the occasional stutter and difficulty enunciating words. He leads in the polls including the swing states although his lead continues to diminish. Meanwhile a New York Post story on son Hunter's escapades in China and the Ukraine while Daddy was vice-president was ignored by mainstream media and blocked by Facebook.
As Mayor Richard J. Daley of Chicago (that is old Boss Daley who ruled Chicago in the 1960s) who when caught passing on $1 million worth of no-bid insurance contracts to his son said simply, "If a man can't put his arms around his sons, then what kind of a world are we living in?" Of course without bids and the lowest bid winning the contract, the public lost and the money came out of the taxpayer's pocket. But Daley's almost comical take had them laughing and joking about the Daley machine; a machine which, by the way, became famous for the phrase . . . 'vote early and often'.
If in the Hunter Biden case, the money comes from Ukraine or China, the public is even less concerned. . . it's never a perfect world.
Then there is Kamala Harris whose Stanford professor father was from Jamaica and whose Tamol mother was also a Ph.D. With such illustrious parents, it is no surprise her sister has a JD from Stanford. If the Biden/Harris ticket wins, she will be the first black vice-president, also the first person of Indian descent to hold that post. Her Wikipedia page shows her to be a tough prosecutor earning fame as California's attorney general, and eventually winning a seat in the US Senate.
Betting odds are also favoring Biden. At -190 you would have to put down 190 to win 100. In Trump's case at +155, you can put down 100 to win 155. Remember the bookies do not want to lose which is why a bet on Biden is more expensive. He is the favorite to win. If bookies odds condense opinion, it looks like Trump is going to lose the election. All the same, a lot can happen in two weeks.