3 Amazing Success Recipes from TED-speakers That All Students Will Love
What is success for you? Does it have to do with grades, money, or popularity? Or do you feel successful when people around you respect you and trust your opinion? Or does success equal winning? There are approximately 7.8 billion definitions of success in the world right now because, for every single individual, it would mean something different. But Maya Angelou, an outstanding American writer and civil rights activist, managed to sum it all up in one sentence when she wrote that "success is liking yourself, liking what you do, and liking how you do it." You will hardly find a single person who could disagree with this axiom. However, though the task outlined by Angelou might sound like a simple one, very few people know how to achieve success and are ready to share their secrets. TED is the unique platform that unites such people around their mission to make the world a better place. We invite you to join this vibrant community of enthusiasts and learn more about the amazing success recipes that will help you unlock your potential and make the best of it. 
4 Pillars of College Success from Freeman Hrabowski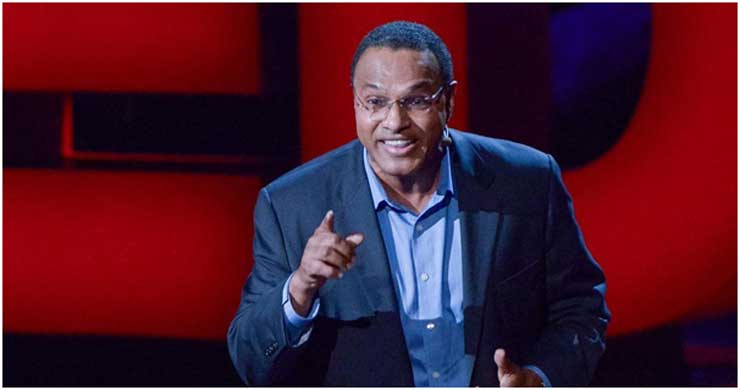 When Freeman Hrabowski was 12 years old, he marched with Martin Luther King and was taken to jail in the aftermath of the historic event, which later became known as the Children's Crusade in Birmingham (1963). He did this because he believed in the transformative power that education possesses and his right to let this power define his future and the future of every single child on this planet irrespective of their skin color and social background. Since then, Hrabowski has faithfully served his ideals. As president of the University of Maryland, Baltimore County (UMBC), he turned a mediocre commuter college into the ninth most innovative university in the USA known for its focus on research, high teaching standards, and inclusive education.
In his TED-talk "4 pillars of college success in science," Hrabowski shares four principles that helped him achieve success and make the dreams of thousands of students come true. First and foremost, students' lives can be changed by high expectations. And here, Hrabowski is not talking about scores and grades. He believes that it is not enough to be smart and ready to learn. You have to be excited about learning and eager to ask good questions. "High expectations have to do with curiosity," he argues. Secondly, students need to learn to work in groups, "to understand each other, to build trust among them, to support each other, to learn how to ask good questions, but also to learn how to explain concepts with clarity" and thus form a flourishing community. Third, whatever the discipline, research has to be placed into the very focus of attention because "it takes researchers to produce researchers." Finally, there is no place for indifference at college. So, be curious and eager to learn, ask good questions, become a team player, focus on the research, and take ownership of your studies – no doubt, you will reach great heights!
If you want to find out more about this tested success recipe, listen to this illuminating TED-talk. It lasts 15 minutes, yet it is definitely worth the effort. But if you are short on time, you can always delegate some of your assignments to highly-skilled professionals from essayservice.com and spend some quality time boosting your motivation.
8 Secrets of Success from Richard St. John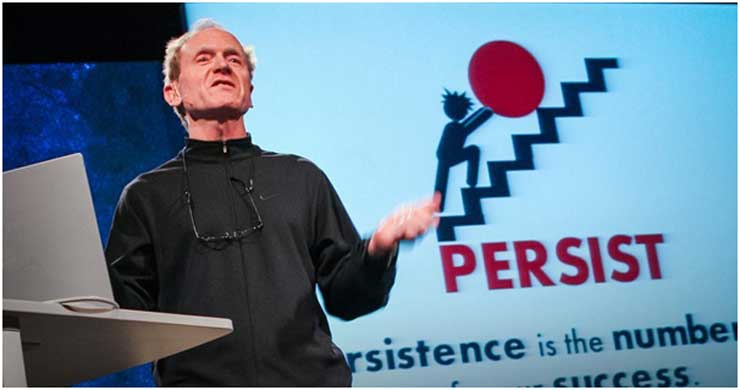 The short TED bio offers a humorous and yet precise description of Richard St. John's life achievement: "A self-described average guy who found success doing what he loved, Richard St. John spent more than a decade researching the lessons of success — and distilling them into 8 words, 3 minutes and one successful book." Great news! You only need 3 minutes to learn the universal formula of success. Let us name the key ingredients of St. John's recipe to get you started. To become a success story, you need to:
be passionate about what you are doing (because "if you do it for love, the money comes anyway");
work hard (and yet manage to have fun!);
focus on one thing;
persist;
come up with good ideas;
be good at what you are doing;
push yourself (or let your mother do it!);
serve other people.
For more details, a dose of good mood, and motivation, watch this funny and insightful talk from one of the most inspiring TED-speakers ever. It is an absolute must for students all over the world!

A Millennial's Unexpected Secret to Success from Daniela Zamudio
Millennials are only too often criticized for failing to be resilient, loyal, determined, and hardworking enough, as well as jumping from job to job. However, Daniela Zamudio, a millennial and the head of marketing and communications for Tommy Hilfiger Mexico, believes that the notorious propensity of the millennials to quit when feeling uncomfortable is a strength rather than a weakness and also an essential ingredient of the success recipe. Zamudio has developed a philosophy of "conscious quitting," which teaches you to follow your heart but also to be ready to face the consequences of your life-changing decisions. Listen to her enthusiastic and humor-packed TED-talk to discover how quitting consciously has helped Zamudio achieve personal success and happiness.
No matter which recipe you pick, we wish you good luck on your way to achieving success and living your dream!
Norwegian scientists finally find good news from Norilsk Nickel
The state of the environment in the border areas is the main topic of the «Pasvikseminaret 2021», organized by the public administrator in Troms county and Finnmark in cooperation with the municipality of Sør-Varanger municipality.
The purpose of the annual Pasvik seminar is to provide the local population and local politicians all information about the environmental situation in the border area Norway – Russia. Program focused on pollution from the Nickel Plant and monitoring of the environment in the border area.
The activities of Norilsk Nickel have been the main focus of the workshop for many years.
For the first time in many years, Norwegian scientists have found only positive news from Russia.
Tore Flatlandsmo Berglen, a researcher at the Norwegian Institute for Atmospheric Research (NILU), noted a significant improvement in air quality in the border area. Berglen remembered the 70-80s of the last century, when one of the divisions of Norilsk Nickel "Pechenganikel" annually emitted 400 thousand tons of sulfur dioxide into the atmosphere, in the 90s this figure dropped to 100 thousand tons. After the closure plant in Nikel in December 2020, the content of sulfur dioxide and heavy metals in the atmosphere at the border between Norway and the Murmansk region meets all international requirements.
"And I know that these emissions from the Kola MMC will continue to decline. Compared to 2015, this figure will be 85 percent. This is very positive news. Air quality issues are being addressed in the right direction. We have been talking about this for many years and finally the problem has been resolved, emissions significantly reduced. This is the most excellent presentation I have ever make! " – said Tore Berglen.
Earlier it was reported that Russia's Norilsk Nickel, the world's largest producer of nickel and palladium, closed its smelter in the city of Nickel in northern Russia at the end of 2020. Kola is a subsidiary of Norilsk Nickel on the Kola Peninsula with mines, processing plants and pellets in Zapolyarny, as well as metallurgical plants in Monchegorsk and a plant in Nikel, which closed at the end of December 2020.
The Norwegian environmentalists who participated in the workshop also noticed positive changes.
"The smelter is closed and Norilsk Nickel is working hard to become a 'green' metallurgical company – it reduces emissions, uses advanced technology and cooperates with Pasvik nature reserve which is our good partner in Russia. Today, a lot of interesting things are happening in the border areas. We have many common interests and there is a certain key to ensuring that everything works out for us – this is good coordination, cooperation, a large knowledge base," said the representative of the environmental center NIBIO Svanhovd.
Other studies examining water resources, fish, berries, also prove that nature in the border area is recovering. All this testifies to the work of ecologists who care about the environment.
"We see examples of what has already been done. And this allows us to plan with confidence our future joint work, projects," says senior adviser representative Anne Fløgstad Smeland at the county governor in Finnmark.
World Adds Record New Renewable Energy Capacity in 2020
Global renewable energy capacity additions in 2020 beat earlier estimates and all previous records despite the economic slowdown that resulted from the COVID-19 pandemic. According to data released today by the International Renewable Energy Agency (IRENA) the world added more than 260 gigawatts (GW) of renewable energy capacity last year, exceeding expansion in 2019 by close to 50 per cent.
IRENA's annual Renewable Capacity Statistics 2021 shows that renewable energy's share of all new generating capacity rose considerably for the second year in a row. More than 80 per cent of all new electricity capacity added last year was renewable, with solar and wind accounting for 91 per cent of new renewables.
Renewables' rising share of the total is partly attributable to net decommissioning of fossil fuel power generation in Europe, North America and for the first time across Eurasia (Armenia, Azerbaijan, Georgia, Russian Federation and Turkey). Total fossil fuel additions fell to 60 GW in 2020 from 64 GW the previous year highlighting a continued downward trend of fossil fuel expansion.
"These numbers tell a remarkable story of resilience and hope. Despite the challenges and the uncertainty of 2020, renewable energy emerged as a source of undeniable optimism for a better, more equitable, resilient, clean and just future," said IRENA Director-General Francesco La Camera. "The great reset offered a moment of reflection and chance to align our trajectory with the path to inclusive prosperity, and there are signs we are grasping it.
"Despite the difficult period, as we predicted, 2020 marks the start of the decade of renewables," continued Mr. La Camera. "Costs are falling, clean tech markets are growing and never before have the benefits of the energy transition been so clear. This trend is unstoppable, but as the review of our World Energy Transitions Outlook highlights, there is a huge amount to be done. Our 1.5 degree outlook shows significant planned energy investments must be redirected to support the transition if we are to achieve 2050 goals. In this critical decade of action, the international community must look to this trend as a source of inspiration to go further," he concluded.
The 10.3 per cent rise in installed capacity represents expansion that beats long-term trends of more modest growth year on year. At the end of 2020, global renewable generation capacity amounted to 2 799 GW with hydropower still accounting for the largest share (1 211 GW) although solar and wind are catching up fast. The two variable sources of renewables dominated capacity expansion in 2020 with 127 GW and 111 GW of new installations for solar and wind respectively.
China and the United States of America were the two outstanding growth markets from 2020. China, already the world's largest market for renewables added 136 GW last year with the bulk coming from 72 GW of wind and 49 GW of solar. The United States of America installed 29 GW of renewables last year, nearly 80 per cent more than in 2019, including 15 GW of solar and around 14 GW of wind. Africa continued to expand steadily with an increase of 2.6 GW, slightly more than in 2019, while Oceania remained the fastest growing region (+18.4%), although its share of global capacity is small and almost all expansion occurred in Australia.
Highlights by technology:
Hydropower: Growth in hydro recovered in 2020, with the commissioning of several large projects delayed in 2019. China added 12 GW of capacity, followed by Turkey with 2.5 GW.
Wind energy: Wind expansion almost doubled in 2020 compared to 2019 (111 GW compared to 58 GW last year). China added 72 GW of new capacity, followed by the United States of America (14 GW). Ten other countries increased wind capacity by more than 1 GW in 2020. Offshore wind increased to reach around 5% of total wind capacity in 2020.
Solar energy: Total solar capacity has now reached about the same level as wind capacity thanks largely to expansion in Asia (78 GW) in 2020. Major capacity increases in China (49 GW) and Viet Nam (11 GW). Japan also added over 5 GW and India and Republic of Korea both expanded solar capacity by more than 4 GW. The United States of America added 15 GW.
Bioenergy: Net capacity expansion fell by half in 2020 (2.5 GW compared to 6.4 GW in 2019). Bioenergy capacity in China expanded by over 2 GW. Europe the only other region with significant expansion in 2020, adding 1.2 GW of bioenergy capacity, a similar to 2019.
Geothermal energy: Very little capacity added in 2020. Turkey increased capacity by 99 MW and small expansions occurred in New Zealand, the United States of America and Italy.
Off-grid electricity: Off-grid capacity grew by 365 MW in 2020 (2%) to reach 10.6 GW. Solar expanded by 250 MW to reach 4.3 GW and hydro remained almost unchanged at about 1.8 GW.
New project to help 30 developing countries tackle marine litter scourge
A UN-backed initiative aims to turn the tide on marine litter, in line with the global development goal on conserving and sustainably using the oceans, seas and marine resources.
The GloLitter Partnerships Project will support 30 developing countries in preventing and reducing marine litter from the maritime transport and fisheries sectors, which includes plastic litter such as lost or discarded fishing gear.
The project was launched on Thursday by the Food and Agriculture Organization (FAO) and the International Maritime Organization (IMO), with initial funding from Norway.
Protecting oceans and livelihoods
"Plastic litter has a devastating impact on marine life and human health", said Manuel Barange, FAO's Director of Fisheries and Aquaculture. "This initiative is an important step in tackling the issue and will help protect the ocean ecosystem as well as the livelihoods of those who depend on it."
Protecting the marine environment is the objective of Sustainable Development Goal 14, part of the 2030 Agenda to create a more just and equitable future for all people and the planet.
The GloLitter project will help countries apply best practices for the prevention and reduction of marine plastic litter, in an effort to safeguard the world's coastal and marine resources.
Actions will include encouraging fishing gear to be marked so that it can be traced if lost or discarded at sea. Another focus will be on the availability and adequacy of port reception facilities and their connection to national waste management systems.
"Marine litter is a scourge on the oceans and on the planet", said Jose Matheickal, Head of the IMO's Department for Partnerships and Projects. "I am delighted that we have more than 30 countries committed to this initiative and working with IMO and FAO to address this issue."
Five regions represented
The nations taking part in the GloLitter project are in Asia, Africa, the Caribbean, Latin America and the Pacific.
They will also receive technical assistance and training, as well as guidance documents and other tools to help enforce existing regulations.
The project will promote compliance with relevant international instruments, including the Voluntary Guidelines for the Marking of Fishing Gear, and the International Convention for the Prevention of Pollution from Ships (MARPOL), which contains regulations against discharging plastics into the sea.