Presidential Evil And American Good: Can They Coexist?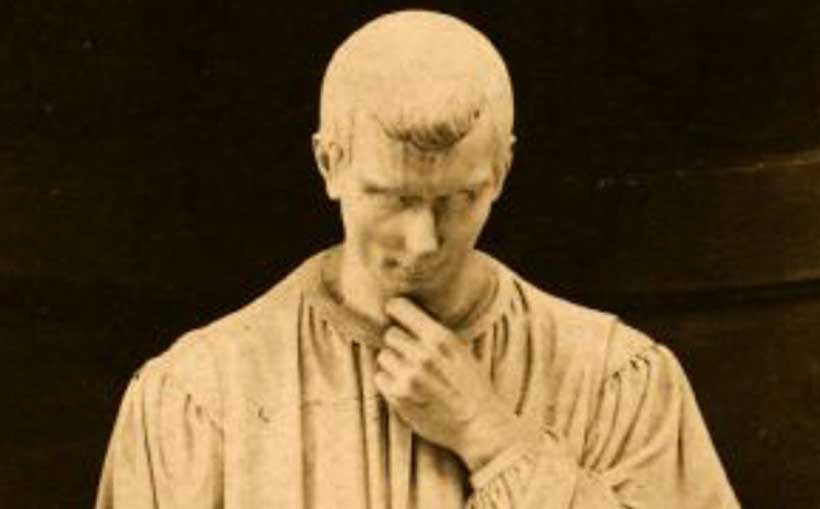 If men or nations do evil in a good cause; if they cover themselves with guilt in order to fulfill some high responsibility; or if they sacrifice some high value for the sake of a higher or equal one they make a tragic choice.-Reinhold Niebuhr, The Irony of American History
When Protestant theologian Reinhold Niebuhr posited the tragic choice of evil for the sake of good – a choice inherent in both the "human condition" and the anarchic state of nations – he was not focused on differences within a specific national government. Today, however, in the dissembling United States, a similarly tragic choice confronts America's citizens in particular. Here the apparent choice is bold and straightforward:
Shall Americans support an evil president in the greater interest of some wider political good?
Though plausible in principle, no such dilemma actually exists. In current US political circumstances, there is no supportable argument that Donald Trump's disjointed and seat-of-the-pants policies, either foreign or domestic, can bestow any verifiable net benefits. To the main point, by allowing a willfully corrosive president to act in its name, the United States has defiled American national interests and global human interests simultaneously.
Apropos of proper logic, one presumptive conclusion is unambiguous: There is no "tragic" choice involved here (the choice identified above by Realpolitiker[1] Reinhold Niebuhr), just an obvious and overriding imperative to rid both nation and planet of Trump-era toxicity. Prima facie, in this case at least, presidential evil and American good are mutually exclusive.
There is more. With each passing day, weary Americans must face several stark and ironic contradictions. At an historical moment when uplifting numbers of good people are making great personal sacrifices to help others (e.g., medical communities working against Covid19; firefighters in the west; hurricane search-and-rescue personnel in the south, etc.), a US president acts wittingly to undermine his own country's safety and security. This behavior includes a continuously incomprehensible stance of support for Vladimir Putin, the Russian president who it would appear can wish no harms upon the United States.[2]
While according to any reasonable criteria of intellectual assessment these cumulative Trump behaviors are injurious and inexcusable,[3] millions of US citizens still maintain that his plainly deranged presidency represents a calculable "net positive."
What does this really mean? By definition, even now, these Trump-supporting Americans believe that manifest presidential evil can be compatible with national welfare and national progress. Somehow, in this case, they believe that such once-unimaginable evil can also be good. Credo quia absurdum, said the ancient philosophers, "I believe because it is absurd."
How can all this be helpfullyexplained? Conceptually, it would be best to begin at the beginning. The contradiction we are so painfully witnessing with this stumbling White House administration is not uniquely American. Already, back in the sixteenth-century, philosopher Niccolo Machiavelli observed famously, "A man who wishes to make a profession of goodness in everything must necessarily come to grief among so many who are not good."
Machiavelli need not always be clarifying or relevant. There is nothing here to suggest that this classic argument from The Prince would in any way support Donald J. Trump's foreign and/or domestic policies. This president's particular descents into wrongdoing and dereliction are not an expression of any gainful policy "realism." Rather, they are singularly lamentable expressions of wantonly gratuitous harms.
In an unsteady age when the risks of a nuclear war[4] could coincide with expanding biological destructions – that is, with the devastating microbial assaults of a Corona-Virus "plague"[5] – such harms can have no conceivable justifications.
None at all.
There is more. Context is important. All humans, wherever they may live, must bear persistent witness to the distressingly thin veneers of "civilization." Recalling William Golding's marooned boys in Lord of the Flies, we must repeatedly discover, beneath any delicate varnish of supposed coexistence, a lascivious human inclination to brutalize certain "others."
However informally it may be calculated, this primal inclination is "normally" judged agreeable and cost-effective.
Science and technology notwithstanding, empathy and compassion remain in calculably short supply on planet earth. Accordingly, substantial fractions of humankind remain slouched in a perpetually bruising darkness, hoping not to create promising new forms of human civilization, but to "better" inflict myriad varieties of unspeakable slaughter. During the debilitating "Trump Years," years of steadily-expanding presidential evil, the United States has made an egregious choice.
Knowingly, it has placed itself directly within such nefariously cascading "darkness."
As "analysts," Americans should now be more policy-specific. In Donald Trump's United States, there is always some blatantly self-serving presidential explanation for human rights abuse. To wit, we are instructed, the latest victims are despicable, "illegal" or, in some ways at least, not fully human. Always, they are "others," mere others. And as we are repeatedly informed by the president's reliably obsequious minions, this particular victim population is not at all like us. It is deserving of necessary "punishment."
Credo quia absurdum. "I believe because it is absurd." It is a very old story. The struggle between "Us and Them" is very plainly generic, not US-specific. If we are "good," they are not. Period. Such grimly bifurcated reasoning is especially perverse and ironic today, during a pandemic crisis when the common biological "oneness" of the human species couldn't possibly be more obvious
In high tragedy, as originally performed back in fifth-century BC Athens, humans were routinely presented as inherently flawed guests in a divinely-created universe. This ancient presentation, though presently "modified" with assorted regional and religious nuances, remains difficult to dispute. After all, following even a "small" nuclear war – a plausible event, at least in the currently downward trajectory of world affairs – cemeteries the size of whole cities could be needed to bury the uncountable dead.
Then, recalling the pre-nuclear imagery of poet T S Eliot, there could be no "lilacs breeding out of the dead land." Then, there would be no discernible "good," only variously decaying bearers of "evil."
Promptly, in far-flung parts of the world, both within and between individual nation-states, a "waste land" could become the new normal. Such "normalcy," one substantially worse than even the new-normal of Covid19 life on earth, ought never become an intentionally sought-after expectation. For rational thinkers, this point hardly requires any present-moment clarifications.
No sane person can be in favor of necropolis.
"Art is a lie," noted Pablo Picasso, "that lets us see the truth." In this paradoxical description, theatrical tragedy can remind us that earthly spheres of order, justice and good remain severely compromised by evil, and that no amount of technology or science can ever compensate for our species' multiple leadership transgressions. If, as in high tragedy, we humans should sometimes be punished in apparent excess of our specifically personal wrongdoings – "Whom God wishes to destroy," warned the Greek tragedian, Euripides, "He first makes mad." – even this "unfair" fate could not declare us to be "innocent."
Not reasonably.
There is more. Always, it is the gripping silence and self-inflicted fears of ordinary people that sustain the human world's abundant madness. Often, these primal fears center on certain irrepressible expectations of personal death. But sometimes they can also rest on various corollary anxieties about personal exclusion. More than anything else, and for several markedly different yet intersecting reasons, we humans continue to seek the comfortingly calming warmth of "mass."
It is the "mass man." an elucidating and derivative construct of Spanish existentialist philosopher Jose Ortega y'Gasset (The Revolt of the Masses,1930) who created US President Donald J. Trump. Stated differently, this American president, who promises to "Make America Great Again" is the openly evil product of American "mass."[6] By itself, this collective does not intend to create evil, but intent is not at all determinative.
It is quite enough that the mass prefers baseless opinion to documented fact and a willful anti-Reason to proper learning or tangible science.
There is more. As a species, not just as Americans, there exists no compelling or defensible reason for us to fawn upon myriad past mistakes. Now, instead, with a view to achieving some still-plausible and verifiable progress, Americans must look back courageously. "How much treasure," they must finally inquire, "how much science, how much labor and planning, how many vast oceans of sacred poetry, have we already ransacked, just to render our disparate human civilizations even more miserable and more imperiled?"
I don't know each pertinent answer. I do know, however, that our shallow and corrupted civilizational institutions, including America's humiliating presidential elections, can never save us. This nation's most revered universities, perched deliberately above the distressingly mundane clamor of work, politics and family, remain unmindful of the world's most urgently important intellectual questions.
Thoroughly unmindful.
Unassailably, though painfully indelicate to acknowledge, higher education in the expansively deranged Trump-Era proceeds hand in hand with a ubiquitously crude and predatory commerce. In partial consequence, our colleges and universities shamelessly crush most residual reflexes of lingering student intellect or individuality. This crushing is not undertaken with any insidious intent – and the challenges to academic success during a pandemic are anything but minor – but the US posture of anti-Reason is nonetheless destructive. Sorely destructive.
In today's Trump-defiled United States, American Transcendentalist philosopher Ralph Waldo Emerson's once venerable goal of a people that is "plain living and high thinking" is more than just forgotten. This once-lofty objective presently now lies very far beyond any identifiable popular interest or hint of public imagination. Why not? Living together with unhidden presidential evil, what else should we expect?
The American university, a dutifully obliging adjunct of the wider corporate/political universe, now lies distant not only from human learning, but also from human survival. French philosophers of the eighteenth-century Age of Reason had preferred to speak optimistically of a siècle des lumieres, a "century of light," but today, the ivy-covered walls are inestimably fouled by a congealing darkness, by a suffocating pall of excruciating conformance, vulgar self-interest and even a peculiarly-fashionable loathing of anything detached from money.
There is a professionally favored euphemism here. It's called "wealth maximization." The language provides cover for a nation's abject indifference to serious learning.
None of this devaluation was initially created by the Trump "ascendancy,"[7] but it has been strongly reaffirmed in absolutely every respect by a starkly unworthy American president.[8]
As an easily verifiable matter of human history, resisting evil has had little to do with human intelligence. More often than we may care to admit, such intelligence is conveniently manipulated to justify or enlarge certain "others'" most excruciating forms of human suffering. Indeed, looking over the still-mounting wreckage of Donald Trump's presidency in the United States, we see the palpably grim results of such manipulation, both domestically and in various other countries harmed by the dissembling American foreign policies.
In some cases, these are harms of US omission or inaction, rather than of commission. A specific case in point would by Syria, where Trump's immutable unwillingness to get on the wrong side of Vladimir Putin has already created societal disintegration and unspeakable torment.[9]
The main theme or question before us allows only a single coherent response. There is no way that a "good" American society can be created or sustained by an "evil" American president. Period. Before the United States allows itself to become even more thoroughly lost to any still credible hopes for human improvement and national survival, American citizens will have to build more purposefully upon this rudimentary wisdom. To be sure, we remain disturbingly far from understanding (let alone electing) Plato's "Philosopher King,"[10] but now we are at least better advised to reject American presidential evil at absolutely all costs.
Donald J. Trump does no evil for the sake of good. There is nothing "tragic" about his persistent across-the-board choice of evil postures and policies. In essence, he makes these barbarous choices because he is authentically committed to evil for evil's own sake.
Left uncorrected, Trump will continue to bring to these deeply unhappy United States a self-inflicted future of national humiliation and determined anti-reason.
No such future could ever "make America great again."
---
[1] On Realpolitik or power politics, see, by this author, Louis René Beres, Reason and Realpoliitk: US Foreign Policy and World Order (Lexington Books, 1984). See also his later book: Louis René Beres, America Outside the World: The Collapse of US Foreign Policy (Lexington Books, 1987).
[2] Incontestably, of course, Russia remains a significant nuclear threat to the United States. See, for example, by this author, Louis René Beres, at The War Room (US Department of Defense: Pentagon): https://warroom.armywarcollege.edu/articles/nuclear-decision-making/
[3] Journalist Bob Woodward called Trump's efforts to conceal his knowledge of the virus from the public "one of the most tragic, outrageous acts by a sitting president in, maybe in history."
[4] For early and informed assessments of nuclear war risks and consequences by this author, see: Louis René Beres, Surviving Amid Chaos: Israel's Nuclear Strategy (Rowman & Littlefield, 2016; 2nd. ed., 2018); Louis René Beres, Apocalypse: Nuclear Catastrophe in World Politics (Chicago: University of Chicago Press, 1980); Louis René Beres, Mimicking Sisyphus: America's Countervailing Nuclear Strategy (Lexington MA: Lexington Books, 1983); Louis René Beres, Reason and Realpolitik: US Foreign Policy and World Order (Lexington MA; Lexington Books, 1984); and Louis René Beres, ed., Security or Armageddon: Israel's Nuclear Strategy (Lexington MA: Lexington Books, 1986). See also, by Professor Beres, at The Bulletin of the Atomic Scientists: https://thebulletin.org/2016/08/what-if-you-dont-trust-the-judgment-of-the-president-whose-finger-is-over-the-nuclear-button/
[5] Such biological assaults have thus far been considered only as natural occurrences. Going forward, however, it is possible that pertinent pathogens could be weaponized, and that future instances of "plague" could emerge as a deliberate form of warfare and/or terrorism.
[6]Like Jose Ortega y'Gasset, the Swiss psychologist Carl G. Jung spoke usefully of "mass." Earlier, Friedrich Nietzsche, had referenced this demeaning phenomenon as the "herd;" Sigmund Freud, as the "horde;" and Soren Kierkegaard, as the "crowd."
[7] See, by this author, at The Daily Princetonian, Louis René Beres: https://www.dailyprincetonian.com/article/2018/06/a-core-challenge-of-higher-education
[8] See, by this author, at Yale Global Online, Louis René Beres: https://yaleglobal.yale.edu/content/trump-and-destruction-american-mind
[9] These are not just matters of moral responsibility. The United States is obligated by the international law of human rights to intervene on behalf of such cruelly victimized populations. These international legal obligations are also incorporated in the national law of the United States, per Article 6 of the US Constitution (the "Supremacy Clause") and several major US Supreme Court decisions. In the precise words of Mr. Justice Gray, delivering judgment of the US Supreme Court in Paquete Habana (1900): "International law is part of our law, and must be ascertained and administered by the courts of justice of appropriate jurisdiction…." (175 U.S. 677(1900)) See also Opinion in Tel-Oren vs. Libyan Arab Republic (726 F. 2d 774 (1984)).
[10] See, by this author, at Oxford University Press, Louis René Beres: https://blog.oup.com/2011/08/philosopher-king/
Hardened US and Iranian positions question efficacy of parties' negotiating tactics
The United States and Iran seem to be hardening their positions in advance of a resumption of negotiations to revive a 2015 international nuclear agreement once Iranian President-elect Ebrahim Raisi takes office in early August.
Concern among supporters of the agreement to curb Iran's nuclear program which former US President Donald J. Trump abandoned in 2018 may be premature but do raise questions about the efficacy of the negotiating tactics of both parties.
These tactics include the Biden administration's framing of the negotiations exclusively in terms of the concerns of the West and its Middle Eastern allies rather than also as they relate to Iranian fears, a failure by both the United States and Iran to acknowledge that lifting sanctions is a complex process that needs to be taken into account in negotiations, and an Iranian refusal to clarify on what terms the Islamic republic may be willing to discuss non-nuclear issues once the nuclear agreement has been revived.
The differences in the negotiations between the United States and Iran are likely to be accentuated if and when the talks resume, particularly concerning the mechanics of lifting sanctions.
"The challenges facing the JCPOA negotiations are a really important example of how a failed experience of sanctions relief, as we had in Iran between the Obama and Trump admins, can cast a shadow over diplomacy for years to come, making it harder to secure US interests," said Iran analyst Esfandyar Batmanghelidj referring to the nuclear accord, the Joint Comprehensive Plan of Action, by its initials.
The Biden administration may be heeding Mr. Batmangheldij's notion that crafting sanctions needs to take into account the fact that lifting them can be as difficult as imposing them as it considers more targeted additional punitive measures against Iran. Those measures would aim to hamper Iran's evolving capabilities for precision strikes using drones and guided missiles by focusing on the providers of parts for those weapon systems, particularly engines and microelectronics.
To be sure, there is no discernable appetite in either Washington or Tehran to adjust negotiation tactics and amend their underlying assumptions. It would constitute a gargantuan, if not impossible challenge given the political environment in both capitals. That was reflected in recent days in Iranian and US statements.
Iranian Spiritual Leader Ayatollah Ali Khamenei suggested that agreement on the revival of the nuclear accord was stumbling over a US demand that it goes beyond the terms of the original accord by linking it to an Iranian willingness to discuss its ballistic missiles program and support for Arab proxies.
In a speech to the cabinet of outgoing President Hassan Rouhani, he asserted that the West "will try to hit us everywhere they can and if they don't hit us in some place, it's because they can't… On paper and in their promises, they say they'll remove sanctions. But they haven't lifted them and won't lift them. They impose conditions…to say in future Iran violated the agreement and there is no agreement" if Iran refuses to discuss regional issues or ballistic missiles.
Iranian officials insist that nothing can be discussed at this stage but a return by both countries to the nuclear accord as is. Officials, distrustful of US intentions, have hinted that an unconditional and verified return to the status quo ante may help open the door to talks on missiles and proxies provided this would involve not only Iranian actions and programs but also those of America's allies.
Mr. Khamenei's remarks seemed to bolster suggestions that once in office Mr. Raisi would seek to turn the table on the Biden administration by insisting on stricter verification and US implementation of its part of a revived agreement.
To achieve this, Iran is expected to demand the lifting of all rather than some sanctions imposed or extended by the Trump administration; verification of the lifting; guarantees that the lifting of sanctions is irreversible, possibly by making any future American withdrawal from the deal contingent on approval by the United Nations Security Council; and iron-clad provisions to ensure that obstacles to Iranian trade are removed, including the country's unfettered access to the international financial system and the country's overseas accounts.
Mr. Khamenei's remarks and Mr. Raisi's anticipated harder line was echoed in warnings by US officials that the ascendancy of the new president would not get Iran a better deal. The officials cautioned further that there could be a point soon at which it would no longer be worth returning to because Iran's nuclear program would have advanced to the point where the limitations imposed by the agreement wouldn't produce the intended minimum one year 'breakout time' to produce enough enriched uranium for a bomb.
"We are committed to diplomacy, but this process cannot go on indefinitely. At some point, the gains achieved by the JCPOA (Joint Comprehensive Plan of Action) cannot be fully recovered by a return to the JCPOA if Iran continues the activities that it's undertaken with regard to its nuclear program…The ball remains in Iran's court, and we will see if they're prepared to make the decisions necessary to come back into compliance," US Secretary Antony Blinken said this week on a visit to Kuwait.
Another US official suggested that the United States and Iran could descend into a tug-of-war on who has the longer breath and who blinks first. It's a war that so far has not produced expected results for the United States and in which Iran has paid a heavy price for standing its ground.
The official said that a breakdown in talks could "look a lot like the dual-track strategy of the past—sanctions pressure, other forms of pressure, and a persistent offer of negotiations. It will be a question of how long it takes the Iranians to come to the idea they will not wait us out."
Wendy Sherman's China visit takes a terrible for the US turn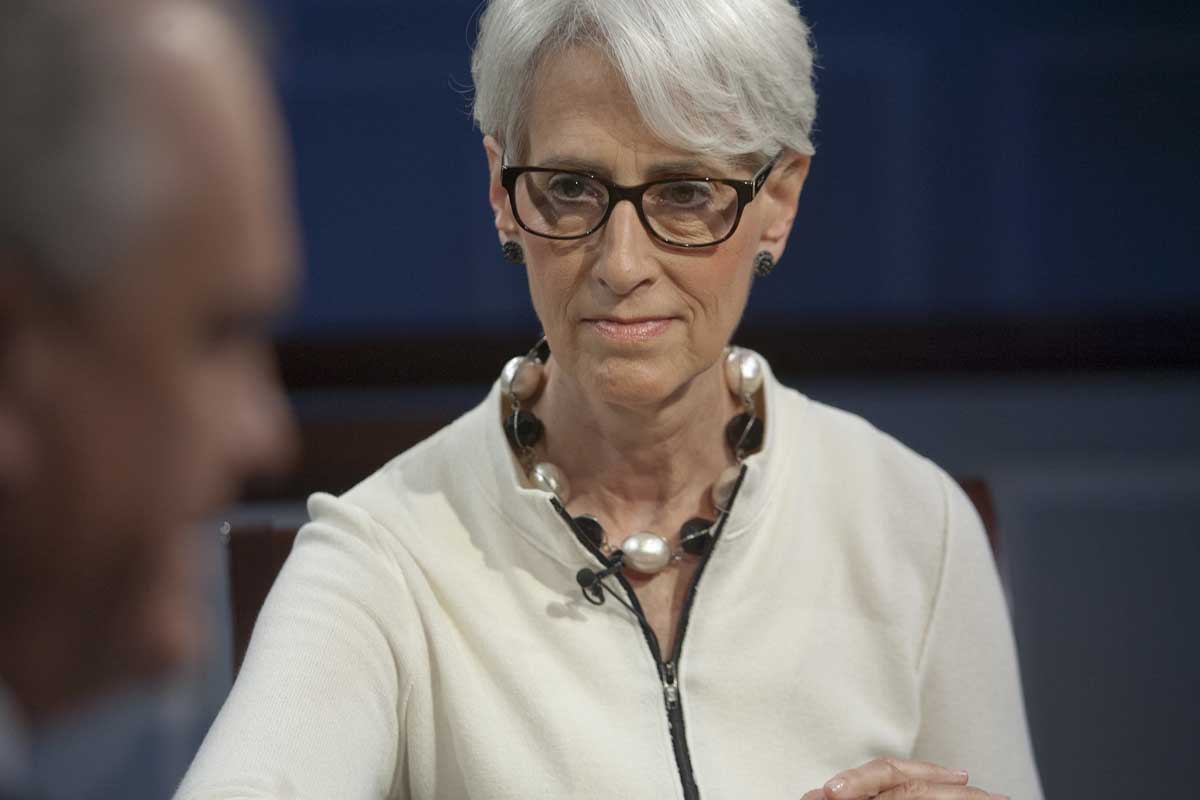 US Deputy Secretary of State, Wendy Sherman, had high hopes for the meeting in China. At first, the Chinese side did not agree to hold the meeting at all. The reaction had obvious reasons: Antony Blinken's fiasco in Alaska left the Chinese disrespected and visibly irritated. This is not why they travelled all the way.
So then the State Department had the idea of sending Wendy Sherman instead. The US government actually needs China more than China needs the US. Sherman was in China to actually prepare the ground for Biden and a meeting between the two presidents, expecting a red carpet roll for Biden as if it's still the 2000s — the time when it didn't matter how the US behaved. Things did not go as expected.
Instead of red carpet talk, Sherman heard Dua Lipa's "I got new rules".
That's right — the Chinese side outlined three bottom lines warning the US to respect its system, development and sovereignty and territorial integrity. In other words, China wants to be left alone.
The bottom lines were not phrased as red lines. This was not a military conflict warning. This was China's message that if any future dialogue was to take place, China needs to be left alone. China accused the US of creating an "imaginary enemy". I have written about it before — the US is looking for a new Cold War but it doesn't know how to start and the problem is that the other side actually holds all the cards.
That's why the US relies on good old militarism with an expansion into the Indo-Pacific, while aligning everyone against China but expecting the red carpet and wanting all else in the financial and economic domains to stay the same. The problem is that the US can no longer sell this because there are no buyers. Europeans also don't want to play along.
The headlines on the meeting in the US press are less flattering than usual. If the US is serious about China policy it has to be prepared to listen to much more of that in the future. And perhaps to, yes, sit down and be humble.
Why Jen Psaki is a well-masked Sean Spicer
When Sarah Huckabee Sanders showed up on the scene as White House Press Secretary, the reaction was that of relief. Finally — someone civil, normal, friendly. Jen Psaki's entry this year was something similar. People were ready for someone well-spoken, well-mannered, even friendly as a much welcome change from the string of liars, brutes or simply disoriented people that the Trump Administration seemed to be lining up the press and communications team with on a rolling basis. After all, if the face of the White House couldn't keep it together for at least five minutes in public, what did that say about the overall state of the White House behind the scenes?
But Psaki's style is not what the American media and public perceive it to be. Her style is almost undetectable to the general American public to the point that it could look friendly and honest to the untrained eye or ear. Diplomatic or international organization circles are perhaps better suited to catch what's behind the general mannerism. Jen Psaki is a well-masked Sean Spicer, but a Sean Spicer nevertheless. I actually think she will do much better than him in Dancing With The Stars. No, in fact, she will be fabulous at Dancing With The Stars once she gets replaced as White House Press Secretary.
So let's take a closer look. I think what remains undetected by the general American media is veiled aggression and can easily pass as friendliness. Psaki recently asked a reporter who was inquiring about the Covid statistics at the White House why the reporter needed that information because Psaki simply didn't have that. Behind the brisk tone was another undertone: the White House can't be questioned, we are off limits. But it is not and that's the point.
Earlier, right at the beginning in January, Psaki initially gave a pass to a member of her team when the Politico stunner reporter story broke out. The reporter was questioning conflict of interest matters, while the White House "stud" was convinced it was because he just didn't chose her, cursing her and threatening her. Psaki sent him on holidays. Nothing to see here folks, move along.
Psaki has a level of aggression that's above average, yet she comes across as one of the most measured and reasonable White House Press Secretaries of the decade. And that's under pressure. But being able to mask that level of deflection is actually not good for the media because the media wants answers. Style shouldn't (excuse the pun) trump answers. And being able to get away smoothly with it doesn't actually serve the public well. Like that time she just walked away like it's not a big deal. It's the style of "as long as I say thank you or excuse me politely anything goes". But it doesn't. And the American public will need answers to some questions very soon. Psaki won't be able to deliver that and it would be a shame to give her a pass just because of style.
I think it's time that we start seeing Psaki as a veiled Sean Spicer. And that Dancing with the Stars show — I hope that will still run despite Covid.