Presidential Evil And American Good: Can They Coexist?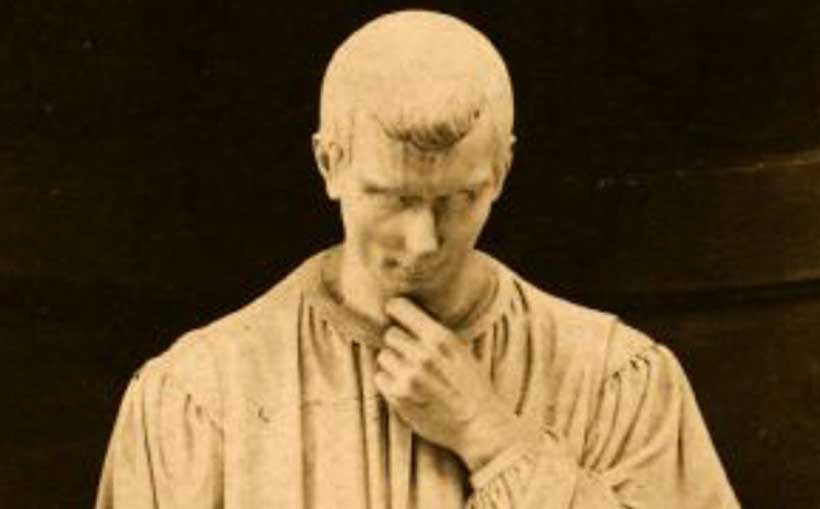 If men or nations do evil in a good cause; if they cover themselves with guilt in order to fulfill some high responsibility; or if they sacrifice some high value for the sake of a higher or equal one they make a tragic choice.-Reinhold Niebuhr, The Irony of American History
When Protestant theologian Reinhold Niebuhr posited the tragic choice of evil for the sake of good – a choice inherent in both the "human condition" and the anarchic state of nations – he was not focused on differences within a specific national government. Today, however, in the dissembling United States, a similarly tragic choice confronts America's citizens in particular. Here the apparent choice is bold and straightforward:
Shall Americans support an evil president in the greater interest of some wider political good?
Though plausible in principle, no such dilemma actually exists. In current US political circumstances, there is no supportable argument that Donald Trump's disjointed and seat-of-the-pants policies, either foreign or domestic, can bestow any verifiable net benefits. To the main point, by allowing a willfully corrosive president to act in its name, the United States has defiled American national interests and global human interests simultaneously.
Apropos of proper logic, one presumptive conclusion is unambiguous: There is no "tragic" choice involved here (the choice identified above by Realpolitiker[1] Reinhold Niebuhr), just an obvious and overriding imperative to rid both nation and planet of Trump-era toxicity. Prima facie, in this case at least, presidential evil and American good are mutually exclusive.
There is more. With each passing day, weary Americans must face several stark and ironic contradictions. At an historical moment when uplifting numbers of good people are making great personal sacrifices to help others (e.g., medical communities working against Covid19; firefighters in the west; hurricane search-and-rescue personnel in the south, etc.), a US president acts wittingly to undermine his own country's safety and security. This behavior includes a continuously incomprehensible stance of support for Vladimir Putin, the Russian president who it would appear can wish no harms upon the United States.[2]
While according to any reasonable criteria of intellectual assessment these cumulative Trump behaviors are injurious and inexcusable,[3] millions of US citizens still maintain that his plainly deranged presidency represents a calculable "net positive."
What does this really mean? By definition, even now, these Trump-supporting Americans believe that manifest presidential evil can be compatible with national welfare and national progress. Somehow, in this case, they believe that such once-unimaginable evil can also be good. Credo quia absurdum, said the ancient philosophers, "I believe because it is absurd."
How can all this be helpfullyexplained? Conceptually, it would be best to begin at the beginning. The contradiction we are so painfully witnessing with this stumbling White House administration is not uniquely American. Already, back in the sixteenth-century, philosopher Niccolo Machiavelli observed famously, "A man who wishes to make a profession of goodness in everything must necessarily come to grief among so many who are not good."
Machiavelli need not always be clarifying or relevant. There is nothing here to suggest that this classic argument from The Prince would in any way support Donald J. Trump's foreign and/or domestic policies. This president's particular descents into wrongdoing and dereliction are not an expression of any gainful policy "realism." Rather, they are singularly lamentable expressions of wantonly gratuitous harms.
In an unsteady age when the risks of a nuclear war[4] could coincide with expanding biological destructions – that is, with the devastating microbial assaults of a Corona-Virus "plague"[5] – such harms can have no conceivable justifications.
None at all.
There is more. Context is important. All humans, wherever they may live, must bear persistent witness to the distressingly thin veneers of "civilization." Recalling William Golding's marooned boys in Lord of the Flies, we must repeatedly discover, beneath any delicate varnish of supposed coexistence, a lascivious human inclination to brutalize certain "others."
However informally it may be calculated, this primal inclination is "normally" judged agreeable and cost-effective.
Science and technology notwithstanding, empathy and compassion remain in calculably short supply on planet earth. Accordingly, substantial fractions of humankind remain slouched in a perpetually bruising darkness, hoping not to create promising new forms of human civilization, but to "better" inflict myriad varieties of unspeakable slaughter. During the debilitating "Trump Years," years of steadily-expanding presidential evil, the United States has made an egregious choice.
Knowingly, it has placed itself directly within such nefariously cascading "darkness."
As "analysts," Americans should now be more policy-specific. In Donald Trump's United States, there is always some blatantly self-serving presidential explanation for human rights abuse. To wit, we are instructed, the latest victims are despicable, "illegal" or, in some ways at least, not fully human. Always, they are "others," mere others. And as we are repeatedly informed by the president's reliably obsequious minions, this particular victim population is not at all like us. It is deserving of necessary "punishment."
Credo quia absurdum. "I believe because it is absurd." It is a very old story. The struggle between "Us and Them" is very plainly generic, not US-specific. If we are "good," they are not. Period. Such grimly bifurcated reasoning is especially perverse and ironic today, during a pandemic crisis when the common biological "oneness" of the human species couldn't possibly be more obvious
In high tragedy, as originally performed back in fifth-century BC Athens, humans were routinely presented as inherently flawed guests in a divinely-created universe. This ancient presentation, though presently "modified" with assorted regional and religious nuances, remains difficult to dispute. After all, following even a "small" nuclear war – a plausible event, at least in the currently downward trajectory of world affairs – cemeteries the size of whole cities could be needed to bury the uncountable dead.
Then, recalling the pre-nuclear imagery of poet T S Eliot, there could be no "lilacs breeding out of the dead land." Then, there would be no discernible "good," only variously decaying bearers of "evil."
Promptly, in far-flung parts of the world, both within and between individual nation-states, a "waste land" could become the new normal. Such "normalcy," one substantially worse than even the new-normal of Covid19 life on earth, ought never become an intentionally sought-after expectation. For rational thinkers, this point hardly requires any present-moment clarifications.
No sane person can be in favor of necropolis.
"Art is a lie," noted Pablo Picasso, "that lets us see the truth." In this paradoxical description, theatrical tragedy can remind us that earthly spheres of order, justice and good remain severely compromised by evil, and that no amount of technology or science can ever compensate for our species' multiple leadership transgressions. If, as in high tragedy, we humans should sometimes be punished in apparent excess of our specifically personal wrongdoings – "Whom God wishes to destroy," warned the Greek tragedian, Euripides, "He first makes mad." – even this "unfair" fate could not declare us to be "innocent."
Not reasonably.
There is more. Always, it is the gripping silence and self-inflicted fears of ordinary people that sustain the human world's abundant madness. Often, these primal fears center on certain irrepressible expectations of personal death. But sometimes they can also rest on various corollary anxieties about personal exclusion. More than anything else, and for several markedly different yet intersecting reasons, we humans continue to seek the comfortingly calming warmth of "mass."
It is the "mass man." an elucidating and derivative construct of Spanish existentialist philosopher Jose Ortega y'Gasset (The Revolt of the Masses,1930) who created US President Donald J. Trump. Stated differently, this American president, who promises to "Make America Great Again" is the openly evil product of American "mass."[6] By itself, this collective does not intend to create evil, but intent is not at all determinative.
It is quite enough that the mass prefers baseless opinion to documented fact and a willful anti-Reason to proper learning or tangible science.
There is more. As a species, not just as Americans, there exists no compelling or defensible reason for us to fawn upon myriad past mistakes. Now, instead, with a view to achieving some still-plausible and verifiable progress, Americans must look back courageously. "How much treasure," they must finally inquire, "how much science, how much labor and planning, how many vast oceans of sacred poetry, have we already ransacked, just to render our disparate human civilizations even more miserable and more imperiled?"
I don't know each pertinent answer. I do know, however, that our shallow and corrupted civilizational institutions, including America's humiliating presidential elections, can never save us. This nation's most revered universities, perched deliberately above the distressingly mundane clamor of work, politics and family, remain unmindful of the world's most urgently important intellectual questions.
Thoroughly unmindful.
Unassailably, though painfully indelicate to acknowledge, higher education in the expansively deranged Trump-Era proceeds hand in hand with a ubiquitously crude and predatory commerce. In partial consequence, our colleges and universities shamelessly crush most residual reflexes of lingering student intellect or individuality. This crushing is not undertaken with any insidious intent – and the challenges to academic success during a pandemic are anything but minor – but the US posture of anti-Reason is nonetheless destructive. Sorely destructive.
In today's Trump-defiled United States, American Transcendentalist philosopher Ralph Waldo Emerson's once venerable goal of a people that is "plain living and high thinking" is more than just forgotten. This once-lofty objective presently now lies very far beyond any identifiable popular interest or hint of public imagination. Why not? Living together with unhidden presidential evil, what else should we expect?
The American university, a dutifully obliging adjunct of the wider corporate/political universe, now lies distant not only from human learning, but also from human survival. French philosophers of the eighteenth-century Age of Reason had preferred to speak optimistically of a siècle des lumieres, a "century of light," but today, the ivy-covered walls are inestimably fouled by a congealing darkness, by a suffocating pall of excruciating conformance, vulgar self-interest and even a peculiarly-fashionable loathing of anything detached from money.
There is a professionally favored euphemism here. It's called "wealth maximization." The language provides cover for a nation's abject indifference to serious learning.
None of this devaluation was initially created by the Trump "ascendancy,"[7] but it has been strongly reaffirmed in absolutely every respect by a starkly unworthy American president.[8]
As an easily verifiable matter of human history, resisting evil has had little to do with human intelligence. More often than we may care to admit, such intelligence is conveniently manipulated to justify or enlarge certain "others'" most excruciating forms of human suffering. Indeed, looking over the still-mounting wreckage of Donald Trump's presidency in the United States, we see the palpably grim results of such manipulation, both domestically and in various other countries harmed by the dissembling American foreign policies.
In some cases, these are harms of US omission or inaction, rather than of commission. A specific case in point would by Syria, where Trump's immutable unwillingness to get on the wrong side of Vladimir Putin has already created societal disintegration and unspeakable torment.[9]
The main theme or question before us allows only a single coherent response. There is no way that a "good" American society can be created or sustained by an "evil" American president. Period. Before the United States allows itself to become even more thoroughly lost to any still credible hopes for human improvement and national survival, American citizens will have to build more purposefully upon this rudimentary wisdom. To be sure, we remain disturbingly far from understanding (let alone electing) Plato's "Philosopher King,"[10] but now we are at least better advised to reject American presidential evil at absolutely all costs.
Donald J. Trump does no evil for the sake of good. There is nothing "tragic" about his persistent across-the-board choice of evil postures and policies. In essence, he makes these barbarous choices because he is authentically committed to evil for evil's own sake.
Left uncorrected, Trump will continue to bring to these deeply unhappy United States a self-inflicted future of national humiliation and determined anti-reason.
No such future could ever "make America great again."
---
[1] On Realpolitik or power politics, see, by this author, Louis René Beres, Reason and Realpoliitk: US Foreign Policy and World Order (Lexington Books, 1984). See also his later book: Louis René Beres, America Outside the World: The Collapse of US Foreign Policy (Lexington Books, 1987).
[2] Incontestably, of course, Russia remains a significant nuclear threat to the United States. See, for example, by this author, Louis René Beres, at The War Room (US Department of Defense: Pentagon): https://warroom.armywarcollege.edu/articles/nuclear-decision-making/
[3] Journalist Bob Woodward called Trump's efforts to conceal his knowledge of the virus from the public "one of the most tragic, outrageous acts by a sitting president in, maybe in history."
[4] For early and informed assessments of nuclear war risks and consequences by this author, see: Louis René Beres, Surviving Amid Chaos: Israel's Nuclear Strategy (Rowman & Littlefield, 2016; 2nd. ed., 2018); Louis René Beres, Apocalypse: Nuclear Catastrophe in World Politics (Chicago: University of Chicago Press, 1980); Louis René Beres, Mimicking Sisyphus: America's Countervailing Nuclear Strategy (Lexington MA: Lexington Books, 1983); Louis René Beres, Reason and Realpolitik: US Foreign Policy and World Order (Lexington MA; Lexington Books, 1984); and Louis René Beres, ed., Security or Armageddon: Israel's Nuclear Strategy (Lexington MA: Lexington Books, 1986). See also, by Professor Beres, at The Bulletin of the Atomic Scientists: https://thebulletin.org/2016/08/what-if-you-dont-trust-the-judgment-of-the-president-whose-finger-is-over-the-nuclear-button/
[5] Such biological assaults have thus far been considered only as natural occurrences. Going forward, however, it is possible that pertinent pathogens could be weaponized, and that future instances of "plague" could emerge as a deliberate form of warfare and/or terrorism.
[6]Like Jose Ortega y'Gasset, the Swiss psychologist Carl G. Jung spoke usefully of "mass." Earlier, Friedrich Nietzsche, had referenced this demeaning phenomenon as the "herd;" Sigmund Freud, as the "horde;" and Soren Kierkegaard, as the "crowd."
[7] See, by this author, at The Daily Princetonian, Louis René Beres: https://www.dailyprincetonian.com/article/2018/06/a-core-challenge-of-higher-education
[8] See, by this author, at Yale Global Online, Louis René Beres: https://yaleglobal.yale.edu/content/trump-and-destruction-american-mind
[9] These are not just matters of moral responsibility. The United States is obligated by the international law of human rights to intervene on behalf of such cruelly victimized populations. These international legal obligations are also incorporated in the national law of the United States, per Article 6 of the US Constitution (the "Supremacy Clause") and several major US Supreme Court decisions. In the precise words of Mr. Justice Gray, delivering judgment of the US Supreme Court in Paquete Habana (1900): "International law is part of our law, and must be ascertained and administered by the courts of justice of appropriate jurisdiction…." (175 U.S. 677(1900)) See also Opinion in Tel-Oren vs. Libyan Arab Republic (726 F. 2d 774 (1984)).
[10] See, by this author, at Oxford University Press, Louis René Beres: https://blog.oup.com/2011/08/philosopher-king/
Transition 2021: How Biden is likely to approach the Middle East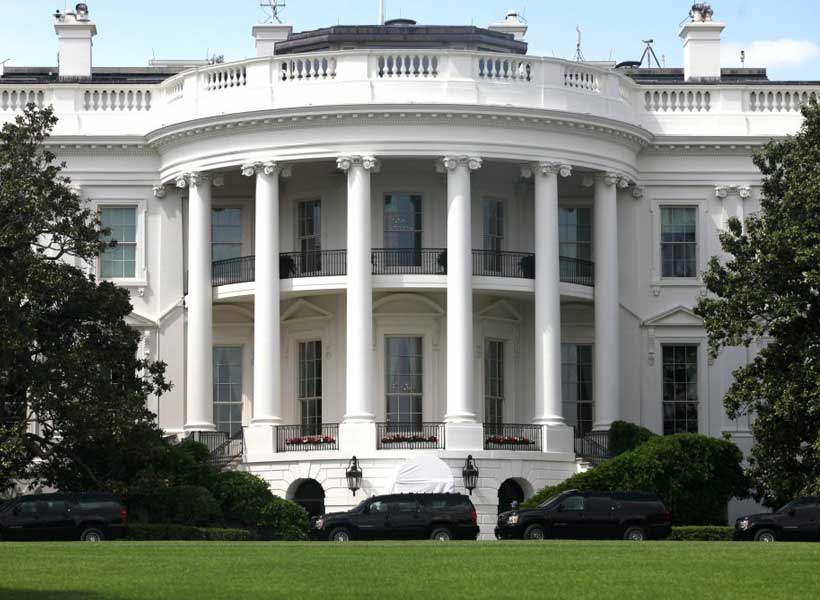 In terms of foreign policy, the new President of the United States, Joe Biden,is likely to face numerous challenges, especially when it comes to the Middle East because of the disastrous policies of the former President, Donald Trump, in the region. Even in his inauguration speech, Biden made it clear that it was going to be testing time. Some of the challenges that the new administration would be facing includethe nuclear deal with Iran, the ongoing war in Yemen, issues of human rights issues and the current deadlock between Israel and Palestine. There is some possibility that Biden's foreign policy towards the Middle East would either be a revival of Barack Obama's former policies or new strategies would be formulated based on the nature of the challenges faced. However, it is certain that Biden will address or undo Trump's terrible policies in the region.
The Biden administration's top foreign policy agenda is the policy towards Iran. The Iran nuclear deal (2015) or JCOPA was considered to be a milestone in multilateral diplomacy that was irresponsibly abandoned by Trump in 2018. Trump's "maximum pressure campaign" of sanctions against Iran aimed to please the traditional allies as they faced a common enemy in Iran. Biden has promised to return to the 2015 JCPOA agreement, and he would also discuss Iran's nuclear program and exchange for sanctions relief. In this process, it is expected that Washington might pressure Iran to withdraw its support for regional proxies in Iraq, Syria, Yemen, Lebanon and the Palestinian territories. Moreover, the US would also seek to curb Iran's export of precision guided missiles to her regional allies. Iran though, has already made it clear that these issues would not be discussed in the event of a renegotiated JCPOA. Furthermore, this plan may be complicated by the recent assassination of Iran's top nuclear scientist, which was not condemned by the White House that Iran blames on Israel. Public outrage had not even subdued at the point due to the assassination of Qasim Sulemani. Currently, the architecture of the Middle Eastern region is even more complex and challenging than it was four years ago butthe fact is that Iran cannot afford military conflict at this point when its economy is already crippling amidst the COVID-19 pandemic along with the sanctions imposed by the US.
Trump administration's "Israel-first" approach in the region brought severe criticism at the global level. The Abraham Accord, signed in September of last year,which normalized Israel's relations with UAE & Bahrain, is widely seen as Donald Trump's most significant foreign policy achievement. This Accord altered the decades long regional perception that Arab-Israel peace could not be achieved without first addressing the issue of statehood for Palestinians. Biden has said that he supports more countries recognizing Israel but at the same time Israel needs to work towards genuine solutions between the two states. Moreover, the new administration at the White House will not show the same tolerance for Israel's settler expansionism as its predecessor. However, there are certain foreign policies by the Trump administration that the new US leadership does not want to renew. The normalization of Arab-Israel relations is something that enjoys bipartisan support. And also, the shift of the US embassy to Jerusalem seems unlikely to be undone.
The US policy inthe Middle East under the new leadership will be less ideological and would be more based on fundamental principles. These principles will greatly focus on human rights as some analysts view human rights as the core foreign policy agenda of the Biden administration. Thus, it does not seem not to be good news for the traditional allies of the US including the Kingdom of Saudi Arabia and Israel. There are a variety of issues in addition to the human rights issues: the KSA intervention in Yemen, arms sales to Saudi Arabia, the lingering mistrust, the jailing of activists and Jamall Khashoggi's murder case, which are creating uncertainties between the Washington and Riyadh. Hence, KSA is going to have a very difficult time with the Biden administration. Similarly, the new administration can also be expected to take a less tolerant view towards Moscow and Ankara because of the extraterritorial activities in the Middle Eastern region.
Certainly, returning to the Iran nuclear dealofficially, the Joint Comprehensive Plan of Action-will take a longer time to review because of the complexity of the issue and the domestic problems that the US is currently facing. There is also a possibility of a dangerous escalation without a nuclear deal due to Iran's aims of buildingmilitary scenarios. Therefore, multilateral diplomacy is the best option for regional peace and security, which has been tried in the previous years.Even the JCPOA was a result of such diplomacy. The US ending its support to Saudi Arabia's war in Yemen might turn away the traditional allies for some time but not permanently due to the common interests in the region. Biden is also likely to alter Trump's decision to withdraw US forces from the region as it would decrease US influence in the region. The top priority of the US administration in the Middle East would be to try and manage Iran's problems and to maintain reasonable relations with Israel. Traditional allies of the US in the Middle East were content and supportive of Trump's policies in the region but they view Biden, not as a President, but Vice President of the Obama Administration. Trump's bilateral relations were often based on personal ties with the foreign leaders while Biden is expected to adopt a more multilateral approach in engaging with the allies. Still, scholars believe that there would be no fundamental change in the US foreign policy towards the Middle East, especially when it comes to protecting its vested interests in the region.
Rejoining the UNHRC will be the State Department's first diplomatic mistake
As over the last days US Vice President Harris swore in Linda Thomas-Greenfield as the new US Ambassador to the UN, US Secretary of State Blinken announced in parallel that the US is now seeking election to the UN Human Rights Council, in an attempt to rejoin the UN system. But that's not the right first move back at the UN that the US should be making. And that's not what the progressive left had in mind when the real left groups put in office the new Biden Administration.
My perspective comes from having worked in the UN human rights system and as a finalist for UN Special Rapporteur on freedom of speech last year – but also as a progressive left voice.
The days when UN engagement defined Democrats vis-a-vis Republicans are over.
Shunning the UN has always been a Republican hallmark but backing and pouring so much funding into an old style, corrupt bureaucracy that has little to do with "diplomacy" is not what the new, awaken progressive left wants either.
Several weeks ago, I made the estimate that the 10bln dollars which the US government pours into the black hole called the UN equals the Covid relief that 16mln struggling American people could be getting now. The Biden Administration's State Department diplomats have to remember who put them in office.
Democrat centrist diplomats have more in common with the UN in terms of ways, goals, style and world view than they do with the progressive left. Backing the UN means backing the old, corrupt ways, which the real progressive left voted to break last year.
The decision to announce the US's goal to rejoin the UN Human Rights Council comes in the same week when President Biden finally announced his real stance on the Black Lives Matter 'defund the police' goals. Biden, it turns out, unsurprisingly does not support that. That's not what the progressive left signed up for, either.
The UN institutional funding inertia by the US government does not define the Democratic Party anymore. That's not what the left voters want.
The left's reasons for not embracing the UN and the UN Human Rights Council have little to do with the usual Republican 'go it alone' at the international stage.
Yes to diplomacy and multilateralism. No to the corrupt, faceless UN. "International diplomacy" is no longer the same thing as the UN system.
The wave that rose across American political life last year, with so many young black activists and so many people voting for the first time, signaled a big resounding No to old ways and old institutions, which have little concern for the actual needs of the people.
The new US Ambassador to the UN, Thomas-Greenfield, will have the tough job of reforming the UN, and in my opinion, even defunding the UN.
The days when love for the UN defined Democrats are certainly over. It's time for the Biden Administration to do what it was elected for, which is to not simply go back to the same old, same old corrupt, faceless bureaucratic institutions swimming in money. This is not what we want. The progressive left voted for change and now that also includes the UN.
U.S. Climate Policy Could Break the Ice with Russia
"In the midst of every crisis, lies great opportunity" — Albert Einstein
Within the climate crisis lies strategic opportunity for the United States. Climate change offers the chance to earn back the good will of allies, to prepare American cities for an urgently needed increase in immigration, and to reinvent U.S.-led institutions that have gone stale. Perhaps most of all, foreign policymakers should remain cognizant of how climate action can help the U.S. navigate relations with the other great powers.
As a recent report from the Center for a New American Security details, synergy between China and Russia is more problematic for U.S. interests than the sum of the challenges that each nation poses individually. Similarly, a recent Atlantic Council publication observed that "allowing Russia to drift fully into China's strategic embrace over the last decade will go down as the single greatest geostrategic error." Chinese and Russian interests do currently align on defense, economics, and the degradation of the U.S.-designed world order, but the nature of their alignment does not constitute an alliance.
In characterizing the relationship, this distinction is paramount. For as long as China and Russia remain merely convenient partners, rather than ideologically kindred allies, it is possible to keep these neighbors at arm's length. To this end, the U.S. must reorient its approach to Russia. It is the Russian perception that world politics are rigged to benefit the U.S. at Russia's expense that has prompted its support for China.
Russia's national interests are rooted in the desire for respect. With this in mind, Russia could pull back from synergy with China if a better opportunity to advance these interests presented itself. Ultimately, the ability of the U.S. to offer a mutually acceptable alternative will hinge on two related factors: the Arctic and NATO. Critically, the issue of climate change is central to both of these factors.
In the Arctic, rapid warming removes barriers to resource exploitation, shipping activity, and great power competition. This has drawn many non-Arctic states to the region. Yet, even with China inserting itself as a "Near-Arctic State," Russia has expressed the need for a hierarchy of regional influence in which the interests of Arctic states are prioritized over non-Arctic states. On this, American and Russian interests align.
Russian distrust of the U.S. complicates matters, however. Arctic military assertiveness from Russia is evidence of its sensitivity to the NATO alliance. In response, U.S. military branches have been releasing strategies for Arctic-specific forward defense. Such militarism is not conducive to improving relations, securing sovereign influence, or addressing climate change.
In order to limit undue Chinese influence in the region and stabilize its relations with Russia by securing a multilateral agreement that formalizes an Arctic hierarchy, the U.S. will need to alter its foreign policy so that Russia perceives it to be a viable partner. The alteration should be sufficient for reducing friction with Russia's core interests, but not so extreme that liberal values or American security are put in jeopardy. Such transactional considerations should include fashioning a new climate-positive role for the U.S. in NATO. After all, the permanent physical presence of roughly 76,000 U.S. troops on the European continent not only irks Russia, but this posture is also expensive, carbon-intensive, and perhaps not even the most effective approach to conflict deterrence.
Indeed, research has shown that rapid deployment of new forces is significantly more likely to stymie aggression. This suggests that the U.S. should reduce its troop levels in Europe by at least 75 percent while bolstering rapid deployment readiness. This would allow the U.S. to simultaneously reduce its military's fuel demand and greenhouse gas emissions, earn the good will necessary for stronger diplomacy with Russia, and still honor its security commitment to NATO in the event of a crisis. Moreover, the U.S. could then reinvest the potential savings into both Arctic sustainability and NATO's capacity to manage climate insecurity.
Through the establishment of a bounded Arctic order and the greening of American leadership in NATO, the U.S. can dispel Sino-Russian synergy in the region and help maintain balance between the great powers. Specifically, these actions would both politically distance China from Russia and give the Kremlin substantial reason to begin feeling more optimistic about its relations with the West. To be sure, similar measures will be necessary in other regions to fully assure balance. However, the Arctic is a natural place for the U.S. to begin this endeavor. Usefully, the themes of climate mitigation and adaptation provide a blueprint for what countering Sino-Russian synergy elsewhere ought to generally entail.