Pandemic Recovery: Upskilling Government Saves Nations
Urgently needed are "scientific-based-econo-political-thinking" with proven pragmatic capabilities to execute, because embossed degrees, old-fashioned election expertise with "political-science" studies now appear Machiavellian rhetoric. What works on the election podium is often useless will applied towards pandemic recovery. Nation-by-nation, during pandemic recovery, uplifting midsize business economy is now a number one challenge. Nation-by-nation the absence of hardcore expertise in Public Sector is adding to global crisis. In certain regions, the commonalities of calamities may create a domino fall. For the first time during the last century, the 'commonalities of calamities' now shared by the populace of the world. Now, this creates a rare opportunity to demonstrate national and continent wide tactical deployments towards recovery, collaborate by saving the prolonged agonies of humankind. Billion displaced, billion to starve and hundreds of millions in serious quandary. This is far more intricate what any Tik-Tok upgrades and Teleprompter shows can handle.
Understanding ground realities: Those who recently attended many dozens of national or global zoom events on government programs and ideas on economic survival often witnessed serious lack of contents, expertise or experiences, most importantly inability of most presenters to debate or question existing broken down systems. Observe the 75th United Nation meetings, outside very few countries, most nations are only reading the laundry list of the problems without any specific solutions. It is also true, all are waiting for vaccines and this moves the date of 'global normalcy' to 2025. As economies start to crumble, seen as almost a national emergency by dozens of the 200 nations, the lack of special skills-sets and high-speed performance labeled a new crisis. A quick test of any top frontline leadership on any 10-government agencies, in any nation mandated to foster economic growth will provide the real picture to this challenge. Upskilling is about expected performance levels and for smart nations to adapt, survive and save nations now mandated nation-by-nation by pandemic recovery. There is no escape. Ask Augustus Caesar.
Understanding Simultaneous Synchronization: The art and science of upskilling frontline government teams to tackle pandemic recovery and economic survivals are normal progressions, but only once deployed with an agenda. Furthermore, to resuscitate fatally wounded economies special global age skills mobilized, like creating digital platform economies where entrepreneurialism dances, creating upskilling and innovative excellence mobilization in simultaneous synchronizations, where exports fly, creating a vibrant globally attractive economy where investments rain. Such upskilling of Public Sectors deployments are often not new funding dependent but rather execution hungry and mobilization starved. Study Expothon Strategy on Google for models.
The Facts: The world can easily absorb unlimited exportable ideas in unlimited vertical markets. Fact: The well-designed innovative ideas are worthy of such quadrupled volumes. Fact: The entrepreneurial and dormant talents of a nation are capable of such tasks. Fact: The new global age skills, knowledge and execution are now the missing links. Fact: fear of change is a false state of mind now corrected with upskilling mobilization.
The Warnings: The Shape of Pandemic Recovery is W: Depending on country, recovery spanning a year, a decade or even longer. Speed will save economies and avoid restless citizenry magnetized by populism. Study the specificity of your own regions and nations, identify voids on small medium business economy sectors and open debates. Follow the trail of silence and it may lead you to hidden conclaves and robed bureaucracies all afraid to change. Upskilling is a bright light in those dark tunnels. Discover the art of transformation and power on enlightenment. Start with high-level zoomerang events and encourage dialogue.
Understanding Upskilling of Public Sector: Across any single nation, Public Sector upskilling models work in simultaneous synchronization and can manage from 1000 to 100,000 participants. How local grassroots manufacturing uplifts small medium enterprises for sharper productivity and exportability? How foreign investments turn around economic performances. How 'soft-power-asset-management' the art of imagining things over 'hard-asset-centricity' where staying deeply stuck to old routines on old factory floors rewarded. This is when forbidden are the bicycle makers to dream of 'drones' or flying cars. Some 500 millions small and large plants and businesses around the world are badly stuck in old groves of decades old mentality, unable to transform, optimize to grow to new heights with new global age thinking and execution. Imagine all that wasted potential, talent and machinery, infrastructure under the dead weight of old concepts still logged into hard-assets based mentality. Pandemic recovery shows no mercy, therefore, understanding of the core proposition of any entrepreneurial venture is "extreme-value-creation" as a prime objective. Running wild on "extreme value manipulations" only creates hologramic economies and ponzy schemes. Quick study of any major financial publication will eliminate the need of any further proof.
The world just changed, the pandemic recovery will change the world repeatedly and do it very quickly. Upskilling at all levels of frontline economic development teams anywhere around a world critically missing link. What is needed are bold and open discussions with diversity and tolerance and national goals to turn around the economy; explore national mobilization of entrepreneurialism as new thinking, explore master upskilling agenda as savior towards stability and superior performances to stand up to new challenges.
If you like, share this with right parties and join our thought leadership. The rest is easy.
Biden should abolish corporate tax for small business, and make Big Tech pay what they owe instead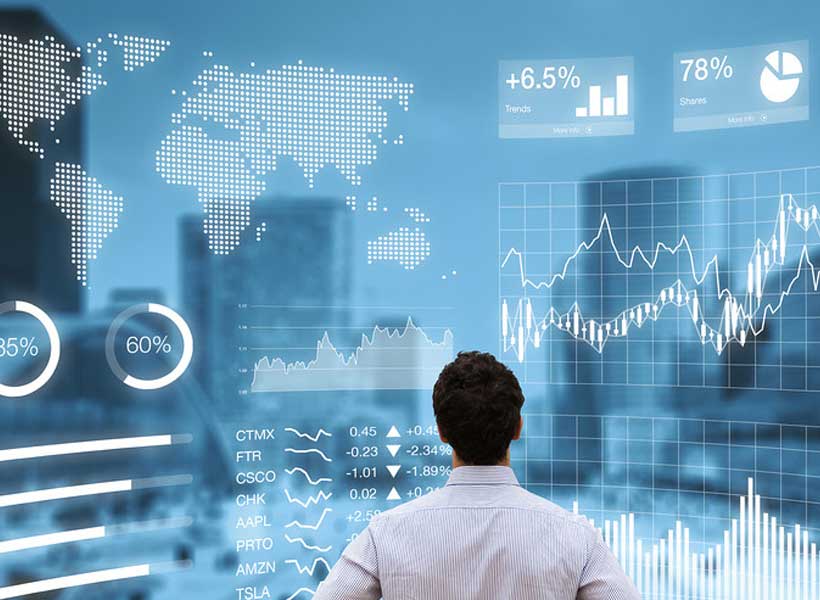 If Biden wants to increase tax revenue, create jobs and protect the American Dream, he should abolish corporate income tax for startups and small businesses.
In America, mom and pop businesses pay the same tax rate as multinationals. Individual income tax has seven tax rates, depending on how much an individual has made. We need the same system for corporate income tax, instead of a flat rate that strangles small businesses. Small businesses that are essential for our post-pandemic recovery.
For companies to pay their fair share of tax, corporate tax rates need to be fair. Individuals have a progressive tax system – the more you earn, the higher rate you pay – but for companies it is a flat rate. That's not fair, especially when the US, like many countries, is committed to the idea of corporate personhood: that a corporation is a legal person.
For small businesses – which are the majority of American businesses – there is really no difference between corporate and individual income. If the mom and pop store does well, so do Mama and Papa. This is what makes the current system even more unfair.
The inherently fair idea of progressive taxes (where the more you earn, the higher rate you pay) has deep roots in Western civilization. The famous economist Adam Smith wrote about this concept centuries ago. Even John Locke, a man who famously hated taxes, was in favour of progressive taxation. The idea originates in Ancient Greece and in the arguments of Aristotle and is intimately linked with democracy itself.
We can all agree that this makes sense for individuals. So why does this same principle not apply to business? I think it should, especially because I believe every individual has an entrepreneur within them. Anyone can – and should – be a CEO, a builder of opportunity and wealth. But government policies have to encourage that, and protect capitalism from the threat of increased social divides.
Two individuals, Elon Musk and Jeff Bezos now have more wealth than the bottom 40% of Americans. The share of total wealth of the upper class in the US has increased from 60% to 79% in the last 40 years, while the lower class share has decreased from 7% to 4%, and the middle class's share has dropped from 32% to 17%.
This doesn't mean that we shouldn't aim to raise more corporate taxes – we should. Out of $3.46 trillion revenue income realized by the US government only about $230 billion or close to 6.6% was contributed by corporates.
Some corporates can afford to pay more – especially Big Tech, because they don't even pay the low flat rate they should be paying. In the UK, for example, Amazon paid £293 million in tax, even though it made £13.73 billion in sales in 2019 or about 2%. This is in stark contrast to the 21% corporation tax it is supposed to pay.
We need more fairness, to protect true capitalism. Fairness isn't just a socialist value, it is about providing equal opportunity for all citizens to prosper through wealth creation.
It's unfair that those small businesses and start-ups end up paying proportionally more than their multi-national counterparts. But this is also economically stifling: Instead of allowing founders the space to breathe, grow and make new hires, they are faced with big, strong competitors who pay effectively lower taxes (because they can afford the best tax attorneys).
The American Dream is predicated on the idea that one can start a new business, work hard and be the master of his or her own destiny. A regressive corporate tax policy, which we have now, flies in the face of this ideal.
In 2020, 804,398 new businesses were started in the US. We have to give these businesses a fair opportunity to grow. By taxing them at the first hurdle, we stifle the chance of the next Facebook and Google being born, which could equally lead to much less tax revenue down the line.
Lowering, or abolishing, start-up business tax can counter-intuitively increase tax revenue for the federal government in the long-term.
More importantly, it can remind us what America is really about, and bring our communities and generations together at a time when we need unity, growth and innovation more than ever before.
Role of WTO in Regularization of International Trade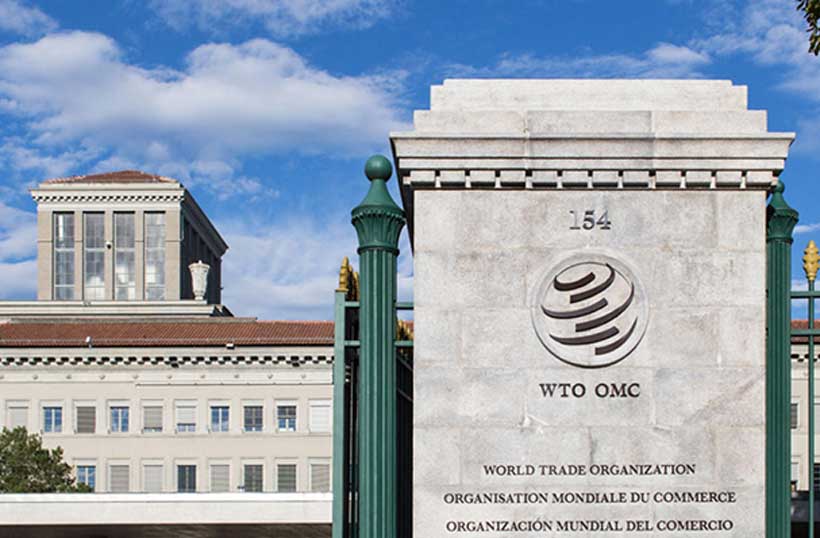 International trade is one of the main features of the globalized world and global economy. There it needs also a well-organized institutional mechanism to regulate it. World Trade Organization is an international organization established in 1995, whose main objective is to facilitate trade relations among its member countries for their mutual benefits. Currently 164 states are its members. The activities and works of WTO are performing by a Secretariate of about 700 staff located in Geneva, Switzerland, led by the Director General. English, Spanish and French are the official languages of World Trade Organization. The annual budget of WTO is about 180 million dollars.
Since its creation it is playing an important role in the regularization of international trade. It offers a forum and facilitation for negotiating trade agreements in order to reduce the barriers in the way of smooth international trade among member countries. Thus, the role of this organization is playing very important role in the regularization of international trade which is contributing to economic development and growth of member countries in this globalized world. The World Trade Organization also offers an institutional structure and legal framework for the execution and supervising of the international trade related agreements which are very helpful in regularization of international trade. It also settles disputes, disagreements and conflicts occurring during the interpretation and execution of the components of the international agreements related to international trade. During the past 60 years, the World Trade Organization and its predecessor organization the GATT (General Agreement on Tariffs and Trade) have assisted to establish a solid and flourishing global trade system, by this means helping to extraordinary international economic development.
The WTO is regularizing international trade more specifically through negotiating the decrease and finally elimination of barriers to trade among countries and try to make smoothly the working of the rules and principles governing the international trade e.g. tariffs, subsidies, product standards, and antidumping etc. It also administers and monitor the execution of the World Trade Organization's determined guidelines for trade in services, goods as well as intellectual property rights related to international trade. It also monitors and review the member states international trade policies as well as make sure the transparency in bilateral and multilateral trade agreements. Likewise, it also solves disputes arising among members related to trade relations or related to the explanation of the provisions of the trade agreements. It also offers services to the governments of the developing states in the fields of capacity building of officers in matters related to international trade. WTO is also doing research on matters related to international trade and its related issues and collect data in order to find better solutions of the problems and obstacles in regularization of international trade. It is also trying to bring into the organization the 29 states who are yet not members of the organization aimed to assist and regulate their international trade according to the international standard.
One of the main barriers in way to international trade is disputes between the engaged parties. Since long this was a very critical issue limiting the trade among states. The WTO is playing very good and instrumental role in the solution of trade related disputes. Since the establishment of WTO in 1995 over 400 disputes related to trade have been brought by its member countries to WTO. The increasing number of bringing trade related disputes to WTO is showing the faith of member countries in the organization. Close trade relations have massive advantages but also create disputes and disagreements. With the increase of international trade, the possibility of its related disputes also increases. Previously, such problems and disagreements have caused in severe disputes. But at present, in the era of WTO the international trade related disputes are decreased because the member states have now dispute's solution platform, and they are turning to the World Trade Organization to solve their trade related disagreements and disputes. Before the World War Second, there was not any such international organization or forum which could facilitate international trade and its related affairs, and there was also noany legal framework for solving trade related disputes among states of the word.
One of The World Trade Organization's guiding principal is to continue the open boundaries for trade, ensure the Most Favoured Nation (MFN) status among member countries and stop discriminatory behaviour of members towards other member(s) and bring transparency in doing international trade. It is also assisting counties to open their indigenous markets to global trade, with justified exemptions or with suitable flexibilities, promote and support to durable growth, reduce trade deficit, decrease poverty, and promote economic stability. It is also working to integrate different international trade policies and principles. The member countries of WTO are also under the compulsion to bring their trade related disputes to this organization and avoid unilateral actions. WTO is the central pillar of the current international trade system.
Russia and France to strengthen economic cooperation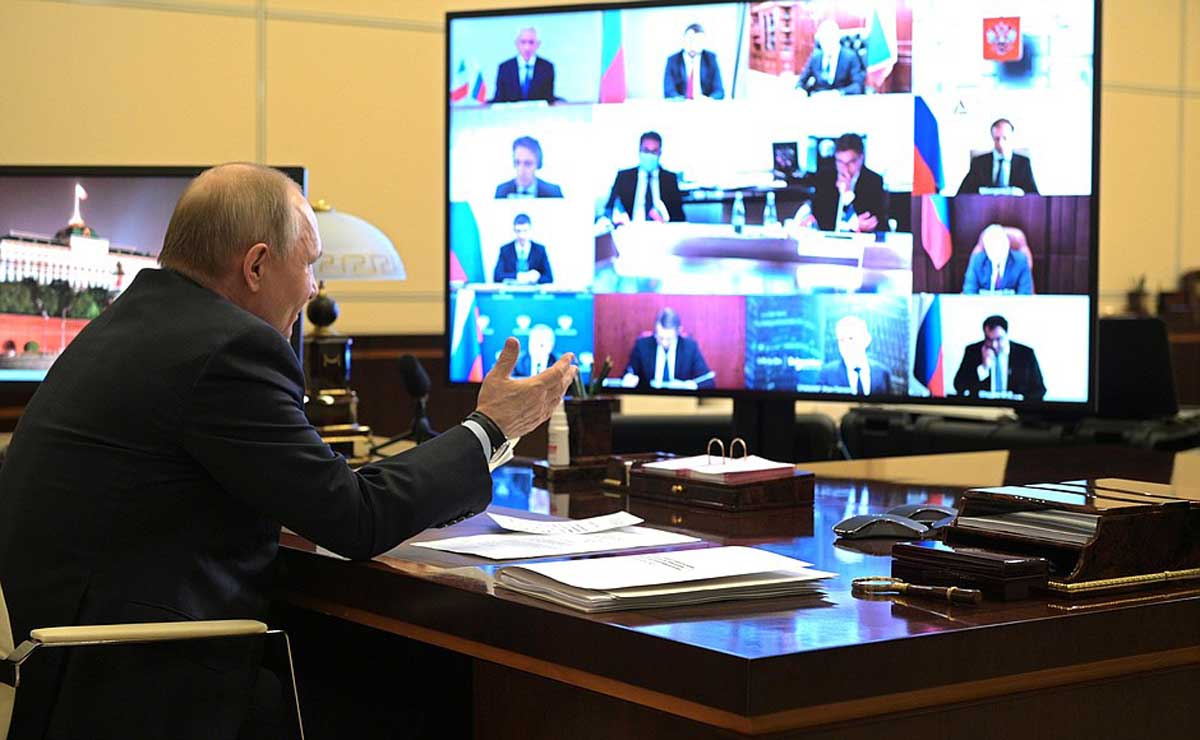 On April 29, Russian President Vladimir Putin held videoconference with leaders of several French companies-members of the Franco-Russian Chamber of Commerce and Industry (CCI France-Russia) to discuss some aspects of Russian-French trade, economic and investment cooperation, including the implementation of large joint projects as well as the prospects for collaborative work.
Putin noted that the Economic Council of the Franco-Russian Chamber of Commerce and Industry is still operational in spite of difficulties, and the late April meeting was the fourth time since 2016. From the historical records, France has been and remains a key economic partner for Russia, holding a high but not sufficiently high, 6th place among EU countries in the amount of accumulated investment in the Russian economy and 5th place in the volume of trade.
Despite a certain decline in mutual trade in 2020 (it went down by 14 percent compared to 2019) the ultimate figure is quite acceptable at $13 billion. French investment in Russia is hovering around $17 billion, while Russian investment in France is $3 billion.
Over 500 companies with French capital are operating in various sectors of the Russian economy. French business features especially prominently in the Russian fuel and energy complex, automobile manufacturing and, of course, the food industry. "It could have been more if the French regulatory and state authorities treated Russian businesses as Russia is treating French businesses. We appreciate that in a difficult economic environment, French companies operating in Russia have not reduced their activity," Putin pointed out.
The Russian Government established the Foreign Investment Advisory Council, which includes six French companies. Further, there is an opportunity to discuss specific issues related to the economic and investment climate in Russia, and that opportunity is traditionally provided at the St Petersburg International Economic Forum, which will be held on June 2-5.
French companies are involved in the implementation of globally famous landmark projects, such as the construction of the Yamal LNG and Arctic LNG 2 facilities and the Nord Stream 2 gas pipeline project. This, Putin regrettably said "We are aware of and regret the amount of political speculation concerning the latter. I would like to point out once again that it is a purely economic project, it has nothing to do with present-day political considerations."
Russia intends to increase assistance to the development of science and technology. Funds will be directed primarily to innovation sectors such as pharmaceuticals and biotechnology, nuclear and renewable energy, and the utilisation of carbon emissions.
"We are interested in involving foreign companies that would like to invest in Russia and in projects we consider high priority. In order to do this, we will continue to use preferential investment regimes and execute special investment contracts, as you know. A lot of French companies successfully use these tools on the Russian market. For example, more than one third of 45 special investment contracts have been signed with European, including French, partners," he explained during the meeting.
He also mentioned continuous efforts to attract foreign companies to localise their production to state purchases and to implementing the National Development Projects, as well as existing opportunities for French businesses in special economic zones. Today there are 38 such zones created throughout the Russian Federation.
Russia pays particular attention to attracting high-quality foreign specialists. Their employment is being fast-tracked, and their families can now obtain indefinite residence permits. There is a plan to launch a special programme of 'golden visas' whereby to issue a residence permit in exchange for investment in the real economy, a practice is used in many other countries.
Taking his turn, Co-Chair of the CCI France-Russian Economic Council, Gennady Timchenko, noted that the pandemic has changed the world, people and business, and that French companies in Russia are responsible employers and socially responsible members of Russian society.
Despite the crisis and the geopolitical situation, a number of French companies have launched production in 2020–2021. Companies such as Saint-Gobain and Danone have renewed their investments. French companies have increased their export of products manufactured in Russia; they are investing in priority sectors of the Russian economy. For example, this year the French company Lidea is launching a plant called Tanais to produce seeds. Russia is dependent on the import of 30 to 60 percent of these seeds, according to various estimates.
Despite the current geopolitical conditions and information field, there are important signals for French business and the Russian side to strengthen economic cooperation, attract investment, and create partnerships on a new mutually beneficial basis.
Co-Chair of the CCI France-Russian Economic Council, Patrick Pouyanne, noted that the meeting has become an excellent tradition, the presence of 17 CEOs and deputy CEOs of French companies shows the importance of these joint meetings, and further reflect the deep interest of French business in Russia.
In addition, Patrick Pouyanne further offered some insights into Russia-French cooperation. By 2020, twenty members of the Economic Council invested a total of 1.65 trillion rubles, supporting 170,000 jobs. These companies have operated in Russia for decades and continue investing in the Russian economy despite the sanctions and the epidemic. These companies help France maintain its status as the second largest investor in Russia. In 2020, France invested over $1 billion in Russia despite the economic difficulties caused by the pandemic.
Concluding his remarks, Patrick Pouyanne stressed that the economic operators believe everyone will benefit if Russia, France and all of Europe are not divided or isolated. This is the challenge today. Indeed, diplomacy has to continue playing an important role in settling differences, and businesses are convinced that meetings like this create bridges between Russia and France to strengthen investment and economic cooperation.