Explainer: Capital Markets Union Action Plan
What is the Capital Markets Union (CMU) and why is it important?
The CMU is the EU's plan to create a truly single market for capital across the EU. It aims to get investment and savings flowing to the companies and projects that need them across all Member States, benefitting citizens, investors and companies, regardless of where they are located. The CMU provides new sources of funding for businesses, helps increase options for savers and makes the economy more resilient.
Fully functioning and integrated capital markets will allow the EU's economy to grow in a sustainable way and to be more competitive. An economically stronger Europe will better serve its citizens and help the EU play a stronger role on the global stage.
The CMU is essential for delivering on all of the EU's key economic policy objectives: ensuring Europe's recovery from the coronavirus crisis, an inclusive and resilient economy that works for all, the transition towards a digital and sustainable economy, and a strategically autonomous EU in an increasingly complex global economic context. Meeting these objectives requires massive investment that public money and traditional funding through bank lending alone cannot deliver. Only well-functioning, deep and integrated capital markets can provide the scale of support needed to recover from the crisis and power the transition. The CMU is not a goal in itself, but a fundamental policy to progress on key European priorities.
Completing the CMU requires support from the European Parliament and Member States at the highest level and from technical experts in public administration. It also requires that market participants make good use of the measures. The EU can offer tools and put in place supporting conditions, but it is for national authorities to implement them on the ground, and for private actors to take the initiative, seize business opportunities and innovate.
Work on the CMU was launched well before the coronavirus crisis. But the pandemic has injected real urgency into the CMU. Public support and bank loans have helped households and businesses stay afloat by addressing the short-term liquidity squeeze caused by lock-downs. In order to stay solvent in the medium and longer term, however, businesses need a more stable funding structure. The EU's industry, including small and medium-sized businesses, needs more equity to recover from the economic shock and become more resilient.
What has been done so far?
Efforts to put in place a single market for capital started with the Treaty of Rome more than fifty years ago. The Maastricht Treaty of 1992 and the Financial Service Action Plan of 1999 sought to deliver on that vision, revealing however that the complexity and importance of European capital markets merited a further dedicated and targeted set of measures. The Commission therefore adopted the first dedicated CMU Action Plan in 2015. Responding to evolving challenges and priorities, this was further complemented with new actions in the CMU Mid-Term Review of 2017.
The Commission has delivered on all the individual actions announced in the 2015 CMU Action Plan and the 2017 Mid-term Review. The European Parliament and the Member States have agreed on 12 out of the 13 legislative proposals on the key CMU building blocks and on all three proposals on sustainable finance. While the EU has made significant progress, creating and deepening the CMU is complex and no single measure will complete it. Progress on some controversial issues has been slow and there are still significant barriers to a well-functioning CMU. There are difficulties in many areas, including supervision, taxation and insolvency laws. These barriers exist for a number of reasons, including the specific financial culture in any given Member States. These differences are deep-rooted, and will take time to tackle. The transition towards a Capital Markets Union remains a long-term EU-wide structural reform that requires time, effort, resources and – above all – unwavering political commitment.
What are the benefits of a Capital Markets Union (CMU)?
The CMU will complement Europe's strong tradition of bank financing and will help to:
Make funding more accessible for European companies: the CMU will mobilise capital in Europe and channel it to all companies, including SMEs, and infrastructure projects that need it to expand and create jobs.
Bring funding more effectively to investment projects across the EU: the CMU is a classic single market project that benefits all Member States. Those Member States with the smallest markets and high growth potential have a lot to gain from a better channelling of capital and investment into their projects. More developed market economies will benefit from greater cross-border investment and saving opportunities.
Give opportunities to individuals to save and invest long-term. The CMU is important to create a more inclusive and resilient society. It can also help address societal challenges such as the one posed by Europe's ageing population by contributing to an adequate and sustainable income at old age.
Make the financial system more stable: by opening up a wider range of funding sources and more long-term investment, and reducing the vulnerability of EU citizens and companies to banking shocks, such as those they were exposed to during the financial crisis.
Deepen financial integration and increase competition: more cross-border risk-sharing, deeper and more-liquid markets and diversified sources of funding should deepen financial integration, lower costs and increase European competitiveness, therefore benefitting European consumers.
What does the new CMU Action Plan seek to achieve?
While significant progress has been made in the previous CMU Action Plan, some of the critical barriers to a single market remain. Therefore, it is time for complementary measures to be put forward, allowing the EU to also tackle the new challenges that the EU faces today with the coronavirus pandemic.
In today's Action Plan, the Commission has set out a list of measures to make real progress on completing the Capital Markets Union. These measures build on detailed discussions with stakeholders as well as the recommendations of the High Level Forum on Capital Markets Union, which brought together high-calibre industry representatives, academics and representatives of civil societies. They also take into account and build on the Capital Markets Recovery Package announced by the Commission on 24 July and the Banking Package of 28 April, which both aim to facilitate bank lending to households and businesses and make it easier for capital markets to support European businesses to recover from the crisis.
The Commission has committed to 16 new measures to achieve three key objectives:
Ensuring that the EU's economic recovery is green, digital, inclusive and resilient by making financing more accessible for European companies, in particular SMEs;
Making the EU an even safer place for individuals to save and invest long-term;
Integrating national capital markets into a genuine EU-wide single market for capital.
Individually, each measure represents one more piece of the puzzle: a step forward in areas where progress has been slow or where further work is necessary to achieve CMU. Taken together, they move the EU closer to the vision for CMU: a single market for capital across the EU that works for all Europeans, wherever they live and work.
How will CMU contribute to economic recovery?
The Commission has put forward "Next Generation EU" – an emergency temporary recovery package to help repair the immediate economic and social damage brought by the coronavirus pandemic, kick-start Europe's recovery and prepare for a greener and more digital future. In parallel, the European Central Bank, Member States, and regional and local authorities have taken extraordinary measures and injected public funds on an unprecedented scale to support the recovery. Banks have so far broadly continued lending to businesses. However, this financing – despite being absolutely essential for Europe's short-term recovery – will not be sufficient given the magnitude and expected duration of financing needs. Market financing will be the lifeblood that sustains the recovery and future growth over the long-term.
The strength and durability of the economic recovery will crucially depend on the availability of sufficient funding to EU companies. The use of market funding and especially of equity will therefore be paramount to support the economic rebound. Given the high level of domestic savings and openness of the EU financial system to global investors, there should not be a genuine shortage of funding. At the same time, savers must have the confidence to invest in a safe way, benefitting from the opportunities offered by the economic recovery.
What measures are being put forward to facilitate the financing of companies?
The ability of a company to access funding has a strategic importance in enabling it to grow, create jobs and innovate. As such, ensuring diverse availability of financing sources is crucial, as some types of funding would be more appropriate to some companies than to others. While bank financing is used by an overwhelming majority of SMEs, it might not be appropriate or too costly for some, especially small innovative companies without existing assets or regular revenues. Equity finance via capital markets can therefore often be more suitable for them and allow for more flexibility. In addition, diversifying sources of funding also contributes to economic and financial stability, by making sure that options remain for companies to fund themselves even when other channels are not available.
Bonds and private equity have increasingly played an important complementary role to bank lending in recent years. Access to some forms of funding, such as public equity, remains limited in most Member States. The new measures put forward by today's Action Plan aim to further facilitate the use of market funding and to help companies employ all possible funding sources, tailoring to their business models and individual needs. As one of the measures, the Commission will assess the feasibility of setting up a scheme where banks would be required to redirect SMEs whose credit application they have turned down towards alternative finance providers.
Further to that, the Action Plan will seek to make companies more visible to cross-border investors and better integrate markets by setting up an EU-wide platform that provides investors with seamless access to comparable company information. It will also seek to simplify the listing rules for public markets and encourage more long-term investment by investment funds. It will seek to support the re-equitisation of the corporate sector by incentivising institutional investors and review the existing securitisation framework to enhance the provision of credit to EU companies, in particular SMEs.
What measures are being put forward to make capital markets more attractive for retail investors?
Europe has one of the highest individual savings rates in the world. However, the level of retail investor participation in capital markets remains very low compared to other economies. This fails to serve the interests of people whose savings generate low or even negative real interest rates. It also deprives EU companies, and the EU economy in general, of much needed long-term investment. The individual investors who invest in the EU capital markets should, in many cases, be able to receive higher returns than is currently the case. At present, retail investors do not benefit sufficiently from the investment opportunities offered by capital markets and cannot adequately address their retirement needs.
Encouraging capital market investments from European households and savers can help meet the individual challenges posed by population ageing and low interest rates. It would allow people to build or protect their wealth and to meet their financing needs related to health, education and retirement.
Availability of deep and efficient capital markets can also contribute to the development of funding sources alternative to bank credit, therefore funnelling money into other financial instruments that firms use to diversify their funding. This can help improve access to financing also for SMEs and benefit the real economy in general by enabling companies to invest and create jobs.
The new CMU Action Plan puts forward a number of measures that seek to enhance the financial literacy of retail investors in order to enable them to make better financial decisions and leverage the possibilities provided for by capital markets. It will assess and review the applicable rules in the area of inducements, meaning the practices that encourage individuals to buy a particular item, such as the promise of a price reduction. This will ensure that investors receive fair advice and comparable product information. It will seek to improve the level of professional qualifications of financial advisors as well as facilitate the monitoring of pension adequacy in Member States and seek to develop best practices in the area of pension systems.
Why does CMU seek to facilitate capital market integration? What measures are being put forward in that respect?
European capital markets today remain fragmented along national lines. This locks out people and businesses in smaller local markets from the benefits of integration, notably access to a large investor base. It is essential to have well-developed local capital markets across the EU that can serve the needs of companies and savers, while at the same time integrating those markets into one single market of capital. As the benefits of larger-scale markets remain underexploited, EU financial actors are disadvantaged compared to their global peers. The departure of the UK from the EU means that parts of the financial industry are relocating to the EU, which will contribute to its multi-centre financial architecture. Ensuring the optimal flow of information and capital across the EU is therefore essential.
Today's Action Plan aims to tackle key remaining obstacles to market integration. Many of the measures set out in the previous CMU Action Plan have now been agreed and are being implemented. This is, however, not enough. Progress on some controversial issues has been slow. There are still significant barriers to a well-functioning CMU in many areas, including taxation, company and non-bank insolvency law. In these areas, the Commission will propose targeted measures, focusing on the most significant barriers that cause market fragmentation and deter cross-border investment.
For example, the stark divergence between national insolvency regimes is a long-standing structural barrier to cross-border investment. Harmonisation of certain targeted areas of national insolvency rules or their convergence could enhance legal certainty. To make the outcome of insolvency proceedings more predictable, the Commission will bring forward an initiative for minimum harmonisation or increased convergence in targeted areas of non-bank insolvency law. In addition, together with the European Banking Authority, the Commission will explore possibilities to enhance data reporting in order to allow for a regular assessment of the effectiveness of national loan enforcement regimes.
Another example is taxation. A significant burden in this area is caused by divergent, burdensome, lengthy and fraud-prone refund procedures for tax withheld in cases of cross-border investment. These procedures lead to considerable costs that dissuade cross-border investment where taxes on the return on investment need to be paid both in the Member States of the investment and of the investor, to be reimbursed only afterwards, after a lengthy and costly process. In order to lower costs for cross-border investors and prevent tax fraud, the Commission will propose a common, standardised, EU-wide system for withholding tax relief at source.
How will the CMU support the EU's key policy objectives?
The Capital Markets Union is the project that seeks to improve the EU's financial system so that it best contributes to addressing Europe's immediate and long-term challenges. More diversified funding sources can mobilise trillions of euros of investments in the twin transition, green and digital. Moreover, capital markets need to function efficiently to be able to redirect large-scale investments and to make the economy more resilient.
Public funds will not be sufficient to meet these financing needs. An efficient single market for capital is needed to mobilise the necessary funds and to ensure that sustainability considerations are rigorously incorporated in financing decisions. Digitalisation will also continue to require significant private investment if the EU's economy is to remain competitive globally.
As stated in the EU strategy on 'shaping Europe's digital future', innovative companies need funding that only capital markets can provide. This is partly because many of these companies lack the physical collateral required for bank loans. This adds to the urgency of deepening the CMU. Mastering technological advancement is also critical for the EU's financial sector to gain in efficiency, to improve access to capital and to be able to better serve Europe's people, as well as to remain competitive globally. The CMU will also improve the opportunities for SMEs to access funding and therefore will contribute to meeting the objectives of the EU's March 2020 SME strategy for a sustainable and digital Europe.
The strategies on CMU, sustainable finance, digital finance and SMEs, as well as the Recovery Plan and Next Generation EU are all mutually reinforcing. They are a joined-up package of measures to strengthen Europe's economy and make it more competitive and sustainable, and to better serve its people and companies.
How will the Commission monitor progress towards CMU?
The Commission regularly reports on the progress of legislative proposals and other measures under the first CMU Action Plan and will continue to do so also for the second Action Plan. The Commission will complement this regular reporting of legislative progress with the monitoring of how EU capital markets evolve. It has for this purpose commissioned a study that reviewed available data and indicators, with a view to establish a tool for regular measuring of progress.
EU interoperability gateway for contact tracing and warning apps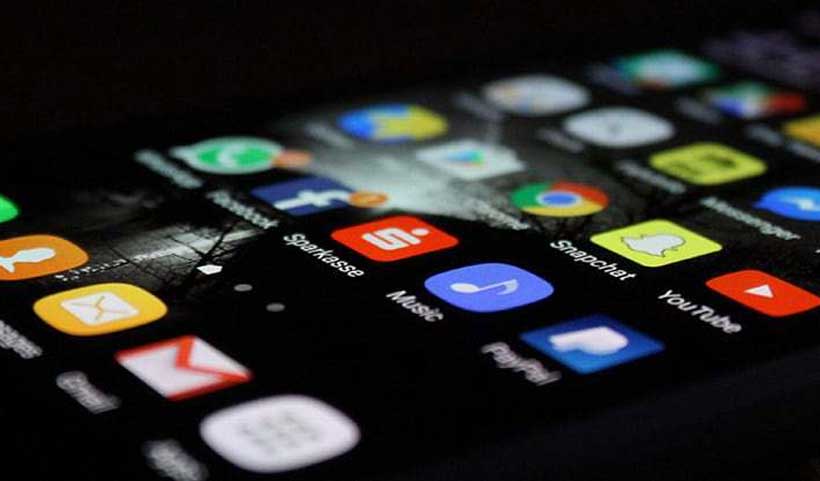 What is a coronavirus tracing and warning app?
Most public health authorities in the EU have developed apps that support contact tracing and warning in the fight against coronavirus. The apps notify you if you have been at risk of exposure to the virus over the last 14 days, whether or not you feel symptoms. You will then get appropriate health advice. This helps to minimise the spread of the virus and speed up a return to normal life within the EU. Furthermore, you can get tested and receive any necessary treatment promptly and lower the risk of serious consequences, if you get alerted at an early stage.
Tracing and warning apps are part of a package of measures to prevent the spread of the virus, along with hygiene measures such as hand washing, social distancing and using everyday facemasks.
Why using a coronavirus tracing and warning app?
A tracing and warning app can help break the chain of coronavirus infections, nationally and across borders, and help save lives by complementing manual tracing. The faster people who have been diagnosed with COVID-19 and their contacts can be informed, the less quickly and widely the virus can spread. The app therefore help to protect yourself, your family, your friends and everyone around you.
If you use an official app available in your country, developed with the health authorities, you can trust them and use them without concerns. More information also on re-open EU.
How does a coronavirus tracing and warning app work?
A coronavirus tracing and waring app informs you if you have been, for a certain period, close, to another app user who was confirmed infected with COVID-19. Such an encounter would be considered a high-risk exposure. Typically, this means a contact for more than 15 minutes and less than 2 meters. The exact parameters are set by national health authorities.
When you have installed the app, your smartphone generates random 'keys' multiple times a day. These keys are exchanged through Bluetooth between nearby smartphones running a tracing app, and stored on the device for 14 days.
In case you are tested positive for COVID-19, you can share this information to warn the people you have previously been close to. Your phone will then share the keys generated during the last 14 days with the backend server of your national app.
On the basis of the keys received, each app calculates the risk score of a user, who may receive an exposure alert if the criteria are met.
What data will I share when using these apps?
The apps generate arbitrary identifiers, which are random sets of numbers and letters. These arbitrary identifiers do not allow the identification of an individual person. The keys are exchanged via Bluetooth between phones at short distance. No geolocation or movement data are used.
Do tracing apps use a lot of data or battery?
Once you have downloaded the app, its data usage is minimal. You should also not notice a significant difference in terms of battery life, nor should your smartphone overheat. The contact and warning app runs in the background. It uses Bluetooth Low Energy, a technology designed to be particularly energy efficient.
Can I use the app without internet connection?
For the tracing functionality as such, a permanent Internet connection is not necessary. Bluetooth, which is used to detect proximity with other app users, does not require Internet. It would even work in flight mode if you switch on Bluetooth during the flight. However, the app does need to connect to the internet at least once a day to download the information necessary to check if you have been exposed to other, infected users. Hence, to check infection chains, to receive alerts, and for additional functionalities, the apps will need to connect through mobile Internet or Wi-Fi.
Is the exposure notification automatic?
The apps work in the background of the device without requiring any daily action. Notifications come in automatically. You do not have to activate updates manually, however you need to have the exposure notification function switched on.
May I use several national coronavirus tracing and warning apps at the same time?
No. Using two or more apps at the same time is not possible as the Google/Apple exposure notification interface always supports only one tracing app at a time. Thanks to the EU interoperability gateway service, citizens can use one single app even when they travel cross-borders, while continuing to benefit from contact tracing and being able to report a positive test or to receive an alert.
In case of a notification
What should I do if I receive an alert?
Receiving a contact alert does not necessarily mean you have been infected with COVID-19. An alert is a simple way of making you aware that there is a risk of exposure to coronavirus. The app will guide you on what you should do, according to the instructions of national health authorities, such as advice to get tested or to self-isolate, and who you have to contact.
Which criteria are used to assess exposure risk levels?
Potential exposures happen when you encounter, for a certain amount of time and at a certain distance, a person who has reported being infected with the virus. Bluetooth technology is used to determine whether or not an encounter is close and long enough to result in a potential exposure. There are typically three levels of risk:
Low risk: The app user had no encounter with anyone known to have been diagnosed with COVID-19, or if they have had such an encounter it was not close and/or long enough according to the criteria. The user is informed about generally applicable social distancing regulations and hygiene recommendations.
Increased risk: The user is informed that the check of their exposure logging has shown an increased risk of infection, as they have encountered at least one person in the last 14 days who has been diagnosed with COVID-19. The person is recommended to stay at home if possible, and to seek advice from their general practitioner or local health authorities.
Unknown risk: If the risk identification has not been activated for long enough by the person, then no risk of infection can be calculated yet. Risk identification is possible within 24 hours of installation, at which point the status information displayed changes from "unknown risk" to "low risk" or "increased risk".
Can the app warn me how to avoid contact with people who tested positive?
No, the app cannot predict such contacts or detect risky contact in real time. To protect user privacy, no app user can be identified or located using the app, and no app can detect whether there is an infected person in, for example a supermarket. The app is no substitute for the usual necessary precautions, like wearing a mask.
EU interoperability gateway: contact tracing across borders
How do coronavirus tracing and warning apps work across borders?
Coronavirus does not stop at borders. This is why Member States, supported by the Commission, were working on an interoperability solution for national contact tracing and warning apps, to allow citizens to use one single app when they travel abroad in Europe, while continuing to benefit from contact tracing and being able to receive an alert.
At the request of Member States, the Commission has set up an interoperability gateway service, an interface to efficiently receive and pass on relevant information from national contact tracing apps. It will ensure the secure and efficient cross-border exchange between participating apps while keeping mobile data usage to a minimum.
How does the exchange of data between the apps work?
The individual coronavirus tracing and warning apps only connect to their own national backend server. The national backend servers do not connect directly with each other. They exchange the information via the EU interoperability gateway service, which reduces data consumption compared with direct exchanges between participating apps.
The exchange consists of two main parts: Uploading of national keys to the gateway server takes places if users upload their keys and have agreed with sharing them with other European app users; downloading of keys to the national backend server is required so that the keys can be distributed to the users of the individual national app.
What is the EU interoperability gateway service?
The interoperability gateway service (gateway) is a digital infrastructure that ensures the secure transmission of generated keys between the backend servers of participating national contact tracing and warning apps. While doing so, the gateway will share the minimum information necessary for a person to be alerted if they have been exposed to an infected person also using one of the participating apps.
The data exchanged will only be stored in the gateway for a maximum period of 14 days. No other information except the keys, generated by the national apps, will be handled by the gateway.
The design of the gateway builds on the guidelines for interoperability, the set of technical specifications agreed between Member States and the Commission, the principles set out in the EU toolbox and the Commission and European Data Protection Board guidelines on data protection for contact tracing and warning apps.
The gateway was developed and set up by companies T-Systems and SAP, and is operated from the Commission's data centre in Luxembourg.
Are all contact tracing apps interoperable?
The gateway ensures a safe exchange of information between contact tracing apps based on a 'decentralised' architecture. This concerns the vast majority of tracing apps that were, or are to be, launched in the EU. Apps that are interoperable can exchange information among themselves, so people in the EU only need install one app – typically the app of their home country – and still be able to report a positive test or to receive an alert, even if they travel in the EU.
What is the difference between 'centralised' and 'decentralised' apps?
Confronted with the new potential of smartphones to combat the coronavirus pandemic, developers discussed mainly two different ways of how to set up contact tracing and waring apps, typically referred to as 'decentralised' and 'centralised' architectures. In both approaches, smartphones exchange temporary keys via Bluetooth and communicate with a central server. The main difference is in the calculation of the exposure risk of users and the storage of the data. Regardless of the approach, none of the tracing apps track location or movements
In a centralised system, a central server receives the keys of the contacts collected by users confirmed with COVID-19, and the server does the matchmaking to alert users at risk.
In a decentralised approach, the keys of the contacts remain on the phone. The app downloads the arbitrary keys of COVID-19 infected users and checks whether there is a match, directly on the device. The decentralised approach uses a joint interface provided by Apple and Google (see below). In the end, almost all national health authorities in the EU opted for a decentralised app, and these apps are all potentially interoperable.
Which national apps are, or will be, linked to the gateway?
About two third of EU Member States have developed compatible tracing and warning apps, and the gateway is open to all of them, once they are ready to connect. The connection will gradually take place during October and November, however apps can also connect at a later stage if national authorities wish so. An 'onboarding protocol' has been developed, setting out the necessary steps.
While your app is able to detect proximity with other participating apps everywhere in the world, including during flights in a plane, it does of course matter if people around you also have access to and use a participating app.
The overview of participating countries is updated regularly and available here.
What about if I did a test in another EU country?
You can only insert a positive coronavirus test result in the app of the country where the test was taken. However, when you enter the code in that app, thanks to the interoperability, citizens from the country that you have visited will get notified that they have been in close contact of an infected case.
I never travel anywhere. Do I need to take part in interoperability?
Downloading and using an app is voluntary, and participating in the interoperability framework is as well. To do so, you need to agree to your data being processed. However, even if you do not intend to travel, other people may do so, and you may be close to them without knowing. Therefore, interoperability also benefits those who stay in their home country.
Do I need to download a new app to benefit from interoperability?
No. You can continue to use your national app. Most EU Member States have decided to set up a national coronavirus tracing and warning app, and almost all of those have opted for a decentralised system – all these apps are potentially interoperable and can connect to the gateway, once they are ready. Once an app gets connected to the gateway, an update needs to be issued in the app stores so the additional functionality can be used. Users need to install that update so that their app works cross-border.
How do I update the app?
If your phone is set to update automatically, your tracing app will update automatically within a few days of the update being released. If you want to update manually:
For iPhone users, open the App Store and tap 'Today' at the bottom of the screen. Then tap your profile icon to bring up your Account. Scroll down until you see your national app and then tap 'Update'.
For Android users, open the 'Play Store' and tap on the three horizonal lines at the top-left of the screen to open the sidebar. Open 'My apps & games' and select the 'Updates' tab. Then scroll down to your national app and tap 'Update'.
Privacy and security
Can tracing apps be used by authorities to monitor quarantine?
No, this is technically impossible. Contact tracing and warning apps do not gather any location or movement data.
How is my privacy protected?
Throughout the entire process of design and development of contact and warning tracing apps, respect for privacy has been of paramount importance:
The app does not collect any data that could lead to unveiling your identity. It does not ask for and cannot obtain your name, date of birth, address, telephone number, or email address.
The app does not collect any geolocation data, including GPS data. It also does not track any movements.
The Bluetooth Low Energy code is generated completely randomly and does not contain any information about you or your device. This code changes several times each hour, as a further protection.
All data stored by the app on your smartphone, and all connections between the app and the server, and between the servers and the gateway, are encrypted.
All data, whether stored on your device or on the server, is deleted when no longer relevant, i.e. 14 days after transfer between app and server.
The data is stored on secure backend servers, managed by national authorities. The gateway uses a secure server, hosted by the Commission in its own data centre in Luxembourg.
EU rules, notably the General Data Protection Regulation (GDPR) and the ePrivacy Directive, provide the strongest safeguards of trustworthiness (e.g. voluntary approach, data minimisation).
The apps – as well as the gateway – are time-limited, that means they will only be in place as long as the pandemic persists.
The European Data Protection Board was consulted on the draft guidance and issued a letter to welcome the Commission's initiative to develop a pan-European and coordinated approach.
Will personal data be shared between Member States through the gateway?
The Commission developed with Member States a privacy preserving interoperability protocol. If an app from one Member State is to work in another Member State, some encrypted data will be shared with the server of that other Member State. All backend servers are under the control of the competent national authority. Each app must be fully compliant with the EU data protection and privacy rules, following the Commission's guidance.
App usage information
How will we know that tracing apps are working?
Member States are monitoring and evaluating the apps and their contribution to the fight against the pandemic. The Commission, with the European Centre for Disease Prevention and Control, is assisting Member States to identify a series of assessment criteria to evaluate the effectiveness of the apps. Some of those criteria could include, for example, the uptake of the app as a percentage of population and number of users notified of potential exposure.
Currently, download rates range from below 10% to above 40%, depending on the Member State. But even at low uptake, apps can make a difference, according to researchers – and each notification is a life potentially saved.
What are the minimum device requirements?
All coronavirus tracing and warning apps should be accessible to everybody. They can be used on the vast majority of devices with commonly used operating systems. The required update to the relevant operating system (iOS, Android) is usually carried out automatically on smartphones. The apps run on iOS smartphones from the iPhone 6s upwards using iOS 13.5, and on Android-based smartphones from Android 6 upwards. If the result of your COVID-19 test is verified via QR code, the camera on your phone must be functional.
What role do Apple and Google play?
Almost all, that is 99% of smartphones in the EU, run on iOS or Android mobile operating systems. In the context of the development of contact tracing and warning apps, Apple and Google provided a uniform standard for Bluetooth distance measurement. This was important so apps running on the two main operating systems would be able to register each other's Bluetooth signal. Furthermore, the companies needed to ensure that the Bluetooth signal continues to operate passively in the background in battery-saving mode, even if the apps is not actively used. National apps based on a 'decentralised' architecture rely on this basic functionality – these are interoperable and can be linked to the gateway.
Commission lists key steps for effective vaccination strategies and vaccines deployment
As Europe learns to live with the pandemic, the development and swift global deployment of safe and effective vaccines against COVID-19 remains an essential element in the eventual solution to the public health crisis. In this context, the Commission is working to ensure that there will be access to safe vaccines across Europe, and encourages a coordinated approach of vaccination strategies for deployment of the vaccines. Today, ahead of the discussion of EU Leaders, the Commission is presenting the key elements to be taken into consideration by Member States for their COVID-19 vaccination strategies in order to prepare the European Union and its citizens for when a safe and effective vaccine is available, as well as priority groups to consider for vaccination first.
President of the European Commission, Ursula von der Leyen, said: "A safe and effective vaccine is our best shot at beating coronavirus and returning to our normal lives. We have been working hard to make agreements with pharmaceutical companies and secure future doses. Now, we must ensure that once a vaccine is found, we are fully prepared to deploy it. With our Vaccination Strategy, we are helping EU countries prepare their vaccination campaigns: who should be vaccinated first, how to have a fair distribution and how to protect the most vulnerable. If we want our vaccination to be successful, we need to prepare now."
Vice-President for Promoting the European Way of Life, Margaritis Schinas, said: "While the evolution of the pandemic is getting back to March levels, our state of preparedness is not. Today we are adopting a milestone in the ongoing EU response to the COVID-19 pandemic; the aim is to ensure safe, affordable and accessible COVID-19 vaccines for all in the EU, once they will become available. It is only by acting together that we will avoid the cacophony and be more efficient than in the past."
Stella Kyriakides, Commissioner for Health and Food Safety, said: "It is with great concern that I am witnessing the increasingly rapid rise of infection rates all across the EU. Time is running out – everyone's first priority should be to do what it takes to avoid the devastating consequences of generalised lockdowns. And we must all prepare for the next steps. The vaccine will not be a silver bullet, but it will play a central role to save lives and contain the pandemic. And when and if a safe and efficient vaccine is found, we need to be prepared to roll it out as quickly as possible, including building citizens' trust in its safety and efficacy. Vaccines will not save lives – vaccinations will."
In line with the 17 June EU Vaccines Strategy, the European Commission and Member States are securing the production of vaccines against COVID-19 through Advance Purchase Agreements with vaccine producers in Europe. Any vaccine will need to be authorised by the European Medicine Agency according to regular safety and efficacy standards. Member States should now start preparing a common vaccination strategy for vaccine deployment.
Member States should, among others, ensure:
capacity of vaccination services to deliver COVID-19 vaccines, including skilled workforce and medical and protective equipment;
easy and affordable access to vaccines for target populations;
deployment of vaccines with different characteristics and storage and transport needs, in particular in terms of cold chain, cooled transport and storage capacity;
clear communication on the benefits, risks and importance of COVID-19 vaccines to build public trust.
All Member States will have access to COVID-19 vaccines at the same time on the basis of population size. The overall number of vaccine doses will be limited during the initial stages of deployment and before production can be ramped up. The Communication therefore provides examples of unranked priority groups to be considered by countries once COVID-19 vaccines become available, including:
healthcare and long-term care facility workers;
persons over 60 years of age;
persons whose state of health makes them particularly at risk;
essential workers;
persons who cannot socially distance;
more disadvantaged socio-economic groups.
Whilst awaiting the arrival of approved vaccines against COVID-19, and in parallel to safeguarding the continuation of other essential healthcare and public health services and programmes, the EU must continue mitigating the transmission of the virus. This can be done through the protection of vulnerable groups and ensuring that citizens adhere to public health measures. Until then and most likely also throughout the initial vaccination rollout phases, non-pharmaceutical interventions, such as physical distancing, closure of public places and adapting the work environment, [1] will continue to serve as the main public health tools to control and manage COVID-19 outbreaks.
Background
As Europe moves to the next stage of the COVID-19 pandemic, it is even more imperative that countries follow common vaccination strategies and approaches. At the Special European Council meeting of 2 October, Member States called on the Council and Commission to further step up the overall coordination effort and the work on the development and distribution of vaccines at EU level[2].
On 24 September, the European Centre for Disease Prevention and Control (ECDC) published its updated risk assessment regarding the COVID-19 pandemic, alongside a set of guidelines for non-pharmaceutical interventions (such as hand hygiene, physical distancing, cleaning and ventilation).
As stressed by President von der Leyen in the State of the Union 2020 Address, Europe needs to continue to handle the COVID-19 pandemic with extreme care, responsibility and unity, and use the lessons learnt to strengthen the EU's crisis preparedness and management of cross-border health threats.
On 15 July, the Commission adopted a Communication on short-term EU health preparedness, calling on Member States to have prevention, preparedness and response measures ready in case of future COVID-19 outbreaks. The Communication made a set of recommendations to achieve this, in the areas of e.g. testing, contact tracing and health system capacities. The effective implementation of these measures requires coordination and effective information exchange between Member States. The recommendations provided in the Strategy are still relevant and Member States are encouraged to follow them.
One of the main action points necessary for Europe to overcome the coronavirus pandemic is accelerating the development, manufacturing, and deployment of vaccines against COVID-19. The EU's vaccines strategy published in June charts the way forward.
Vaccine safety, quality and efficacy are the cornerstones of any vaccine development and authorisation process, and vaccine developers are required to submit extensive documentation and data to the European Medicines Agency through the EU Marketing Authorisation procedure. After authorisation, EU law requires that the safety of the vaccine as well as its effectiveness be monitored. Further evidence will need to be centrally collected to assess the impact and effectiveness of COVID-19 vaccines once rolled out in the population from a public health perspective. This will be key to overcoming the pandemic and instilling confidence in Europeans.
Sakharov Prize 2020: meet the finalists
The democratic opposition in Belarus, Honduran environmental activists and the Archbishop of Mosul are the 2020 Sakharov Prize finalists.
Chosen at a joint meeting of the foreign affairs and development committees on 12 October, the finalists for this year's Sakharov Prize for Freedom of Thought are:
The democratic opposition in Belarus, represented by the Coordination Council, initiative of brave women and political and civil society figures
The Guapinol environmental activists and Berta Cáceres from Honduras
Monsignor Najeeb Michaeel, Archbishop of Mosul.
The democratic opposition in Belarus
The democratic opposition in Belarus is represented by the Coordination Council, initiative of brave women (main opposition candidate Sviatlana Tsikhanouskaya, Nobel Laureate Svetlana Alexievich, musician and political activist Maryia Kalesnikava, and political activists Volha Kavalkova and Veranika Tsapkala), as well as political and civil society figures (video blogger and political prisoner Siarhei Tsikhanouski, Ales Bialiatski, founder of the Belarusian human rights organisation Viasna, Siarhei Dyleuski, Stsiapan Putsila, founder of the Telegram channel NEXTA, and Mikola Statkevich, political prisoner and presidential candidate in the 2010 election).
In a resolution adopted in September 2020, the European Parliament condemned the Belarusian authorities for their violent repression of peaceful protests.
The Guapinol environmental activists and Berta Cáceres from Honduras
Porfirio Sorto Cedillo, José Avelino Cedillo, Orbin Naún Hernández, Kevin Alejandro Romero, Arnold Javier Aleman, Ever Alexander Cedillo, Daniel Marquez and Jeremías Martínez Díaz are members of the Municipal Committee in Defence of Common and Public Goods of Tocoa. They are imprisoned for their participation in a peaceful protest against a mining company, whose activities had led to the contamination of the rivers Guapinol and San Pedro. While other inmates were set free, the Guapinol defenders are still detained and the prosecution has not presented any solid evidence to justify this prolonged detention.
Assassinated in March 2016, Berta Cáceres was an activist from the indigenous Lenka community in Honduras who co-founded the Council of Indigenous People of Honduras (COPINH). Over more than two decades, she fought against land grabbing, illegal logging and mega-projects.
Monsignor Najeeb Michaeel, Archbishop of Mosul
When the self-proclaimed Islamic State arrived in Mosul in August 2014, Monsignor Najeeb Michaeel, since elected Archbishop of Mosul, ensured the evacuation of Christians, Syriacs and Chaldeans to Iraqi Kurdistan and safeguarded more than 800 historic manuscripts dating from the 13th to the 19th century. These manuscripts were later digitised and exhibited in France and Italy.