Explainer: Capital Markets Union Action Plan
What is the Capital Markets Union (CMU) and why is it important?
The CMU is the EU's plan to create a truly single market for capital across the EU. It aims to get investment and savings flowing to the companies and projects that need them across all Member States, benefitting citizens, investors and companies, regardless of where they are located. The CMU provides new sources of funding for businesses, helps increase options for savers and makes the economy more resilient.
Fully functioning and integrated capital markets will allow the EU's economy to grow in a sustainable way and to be more competitive. An economically stronger Europe will better serve its citizens and help the EU play a stronger role on the global stage.
The CMU is essential for delivering on all of the EU's key economic policy objectives: ensuring Europe's recovery from the coronavirus crisis, an inclusive and resilient economy that works for all, the transition towards a digital and sustainable economy, and a strategically autonomous EU in an increasingly complex global economic context. Meeting these objectives requires massive investment that public money and traditional funding through bank lending alone cannot deliver. Only well-functioning, deep and integrated capital markets can provide the scale of support needed to recover from the crisis and power the transition. The CMU is not a goal in itself, but a fundamental policy to progress on key European priorities.
Completing the CMU requires support from the European Parliament and Member States at the highest level and from technical experts in public administration. It also requires that market participants make good use of the measures. The EU can offer tools and put in place supporting conditions, but it is for national authorities to implement them on the ground, and for private actors to take the initiative, seize business opportunities and innovate.
Work on the CMU was launched well before the coronavirus crisis. But the pandemic has injected real urgency into the CMU. Public support and bank loans have helped households and businesses stay afloat by addressing the short-term liquidity squeeze caused by lock-downs. In order to stay solvent in the medium and longer term, however, businesses need a more stable funding structure. The EU's industry, including small and medium-sized businesses, needs more equity to recover from the economic shock and become more resilient.
What has been done so far?
Efforts to put in place a single market for capital started with the Treaty of Rome more than fifty years ago. The Maastricht Treaty of 1992 and the Financial Service Action Plan of 1999 sought to deliver on that vision, revealing however that the complexity and importance of European capital markets merited a further dedicated and targeted set of measures. The Commission therefore adopted the first dedicated CMU Action Plan in 2015. Responding to evolving challenges and priorities, this was further complemented with new actions in the CMU Mid-Term Review of 2017.
The Commission has delivered on all the individual actions announced in the 2015 CMU Action Plan and the 2017 Mid-term Review. The European Parliament and the Member States have agreed on 12 out of the 13 legislative proposals on the key CMU building blocks and on all three proposals on sustainable finance. While the EU has made significant progress, creating and deepening the CMU is complex and no single measure will complete it. Progress on some controversial issues has been slow and there are still significant barriers to a well-functioning CMU. There are difficulties in many areas, including supervision, taxation and insolvency laws. These barriers exist for a number of reasons, including the specific financial culture in any given Member States. These differences are deep-rooted, and will take time to tackle. The transition towards a Capital Markets Union remains a long-term EU-wide structural reform that requires time, effort, resources and – above all – unwavering political commitment.
What are the benefits of a Capital Markets Union (CMU)?
The CMU will complement Europe's strong tradition of bank financing and will help to:
Make funding more accessible for European companies: the CMU will mobilise capital in Europe and channel it to all companies, including SMEs, and infrastructure projects that need it to expand and create jobs.
Bring funding more effectively to investment projects across the EU: the CMU is a classic single market project that benefits all Member States. Those Member States with the smallest markets and high growth potential have a lot to gain from a better channelling of capital and investment into their projects. More developed market economies will benefit from greater cross-border investment and saving opportunities.
Give opportunities to individuals to save and invest long-term. The CMU is important to create a more inclusive and resilient society. It can also help address societal challenges such as the one posed by Europe's ageing population by contributing to an adequate and sustainable income at old age.
Make the financial system more stable: by opening up a wider range of funding sources and more long-term investment, and reducing the vulnerability of EU citizens and companies to banking shocks, such as those they were exposed to during the financial crisis.
Deepen financial integration and increase competition: more cross-border risk-sharing, deeper and more-liquid markets and diversified sources of funding should deepen financial integration, lower costs and increase European competitiveness, therefore benefitting European consumers.
What does the new CMU Action Plan seek to achieve?
While significant progress has been made in the previous CMU Action Plan, some of the critical barriers to a single market remain. Therefore, it is time for complementary measures to be put forward, allowing the EU to also tackle the new challenges that the EU faces today with the coronavirus pandemic.
In today's Action Plan, the Commission has set out a list of measures to make real progress on completing the Capital Markets Union. These measures build on detailed discussions with stakeholders as well as the recommendations of the High Level Forum on Capital Markets Union, which brought together high-calibre industry representatives, academics and representatives of civil societies. They also take into account and build on the Capital Markets Recovery Package announced by the Commission on 24 July and the Banking Package of 28 April, which both aim to facilitate bank lending to households and businesses and make it easier for capital markets to support European businesses to recover from the crisis.
The Commission has committed to 16 new measures to achieve three key objectives:
Ensuring that the EU's economic recovery is green, digital, inclusive and resilient by making financing more accessible for European companies, in particular SMEs;
Making the EU an even safer place for individuals to save and invest long-term;
Integrating national capital markets into a genuine EU-wide single market for capital.
Individually, each measure represents one more piece of the puzzle: a step forward in areas where progress has been slow or where further work is necessary to achieve CMU. Taken together, they move the EU closer to the vision for CMU: a single market for capital across the EU that works for all Europeans, wherever they live and work.
How will CMU contribute to economic recovery?
The Commission has put forward "Next Generation EU" – an emergency temporary recovery package to help repair the immediate economic and social damage brought by the coronavirus pandemic, kick-start Europe's recovery and prepare for a greener and more digital future. In parallel, the European Central Bank, Member States, and regional and local authorities have taken extraordinary measures and injected public funds on an unprecedented scale to support the recovery. Banks have so far broadly continued lending to businesses. However, this financing – despite being absolutely essential for Europe's short-term recovery – will not be sufficient given the magnitude and expected duration of financing needs. Market financing will be the lifeblood that sustains the recovery and future growth over the long-term.
The strength and durability of the economic recovery will crucially depend on the availability of sufficient funding to EU companies. The use of market funding and especially of equity will therefore be paramount to support the economic rebound. Given the high level of domestic savings and openness of the EU financial system to global investors, there should not be a genuine shortage of funding. At the same time, savers must have the confidence to invest in a safe way, benefitting from the opportunities offered by the economic recovery.
What measures are being put forward to facilitate the financing of companies?
The ability of a company to access funding has a strategic importance in enabling it to grow, create jobs and innovate. As such, ensuring diverse availability of financing sources is crucial, as some types of funding would be more appropriate to some companies than to others. While bank financing is used by an overwhelming majority of SMEs, it might not be appropriate or too costly for some, especially small innovative companies without existing assets or regular revenues. Equity finance via capital markets can therefore often be more suitable for them and allow for more flexibility. In addition, diversifying sources of funding also contributes to economic and financial stability, by making sure that options remain for companies to fund themselves even when other channels are not available.
Bonds and private equity have increasingly played an important complementary role to bank lending in recent years. Access to some forms of funding, such as public equity, remains limited in most Member States. The new measures put forward by today's Action Plan aim to further facilitate the use of market funding and to help companies employ all possible funding sources, tailoring to their business models and individual needs. As one of the measures, the Commission will assess the feasibility of setting up a scheme where banks would be required to redirect SMEs whose credit application they have turned down towards alternative finance providers.
Further to that, the Action Plan will seek to make companies more visible to cross-border investors and better integrate markets by setting up an EU-wide platform that provides investors with seamless access to comparable company information. It will also seek to simplify the listing rules for public markets and encourage more long-term investment by investment funds. It will seek to support the re-equitisation of the corporate sector by incentivising institutional investors and review the existing securitisation framework to enhance the provision of credit to EU companies, in particular SMEs.
What measures are being put forward to make capital markets more attractive for retail investors?
Europe has one of the highest individual savings rates in the world. However, the level of retail investor participation in capital markets remains very low compared to other economies. This fails to serve the interests of people whose savings generate low or even negative real interest rates. It also deprives EU companies, and the EU economy in general, of much needed long-term investment. The individual investors who invest in the EU capital markets should, in many cases, be able to receive higher returns than is currently the case. At present, retail investors do not benefit sufficiently from the investment opportunities offered by capital markets and cannot adequately address their retirement needs.
Encouraging capital market investments from European households and savers can help meet the individual challenges posed by population ageing and low interest rates. It would allow people to build or protect their wealth and to meet their financing needs related to health, education and retirement.
Availability of deep and efficient capital markets can also contribute to the development of funding sources alternative to bank credit, therefore funnelling money into other financial instruments that firms use to diversify their funding. This can help improve access to financing also for SMEs and benefit the real economy in general by enabling companies to invest and create jobs.
The new CMU Action Plan puts forward a number of measures that seek to enhance the financial literacy of retail investors in order to enable them to make better financial decisions and leverage the possibilities provided for by capital markets. It will assess and review the applicable rules in the area of inducements, meaning the practices that encourage individuals to buy a particular item, such as the promise of a price reduction. This will ensure that investors receive fair advice and comparable product information. It will seek to improve the level of professional qualifications of financial advisors as well as facilitate the monitoring of pension adequacy in Member States and seek to develop best practices in the area of pension systems.
Why does CMU seek to facilitate capital market integration? What measures are being put forward in that respect?
European capital markets today remain fragmented along national lines. This locks out people and businesses in smaller local markets from the benefits of integration, notably access to a large investor base. It is essential to have well-developed local capital markets across the EU that can serve the needs of companies and savers, while at the same time integrating those markets into one single market of capital. As the benefits of larger-scale markets remain underexploited, EU financial actors are disadvantaged compared to their global peers. The departure of the UK from the EU means that parts of the financial industry are relocating to the EU, which will contribute to its multi-centre financial architecture. Ensuring the optimal flow of information and capital across the EU is therefore essential.
Today's Action Plan aims to tackle key remaining obstacles to market integration. Many of the measures set out in the previous CMU Action Plan have now been agreed and are being implemented. This is, however, not enough. Progress on some controversial issues has been slow. There are still significant barriers to a well-functioning CMU in many areas, including taxation, company and non-bank insolvency law. In these areas, the Commission will propose targeted measures, focusing on the most significant barriers that cause market fragmentation and deter cross-border investment.
For example, the stark divergence between national insolvency regimes is a long-standing structural barrier to cross-border investment. Harmonisation of certain targeted areas of national insolvency rules or their convergence could enhance legal certainty. To make the outcome of insolvency proceedings more predictable, the Commission will bring forward an initiative for minimum harmonisation or increased convergence in targeted areas of non-bank insolvency law. In addition, together with the European Banking Authority, the Commission will explore possibilities to enhance data reporting in order to allow for a regular assessment of the effectiveness of national loan enforcement regimes.
Another example is taxation. A significant burden in this area is caused by divergent, burdensome, lengthy and fraud-prone refund procedures for tax withheld in cases of cross-border investment. These procedures lead to considerable costs that dissuade cross-border investment where taxes on the return on investment need to be paid both in the Member States of the investment and of the investor, to be reimbursed only afterwards, after a lengthy and costly process. In order to lower costs for cross-border investors and prevent tax fraud, the Commission will propose a common, standardised, EU-wide system for withholding tax relief at source.
How will the CMU support the EU's key policy objectives?
The Capital Markets Union is the project that seeks to improve the EU's financial system so that it best contributes to addressing Europe's immediate and long-term challenges. More diversified funding sources can mobilise trillions of euros of investments in the twin transition, green and digital. Moreover, capital markets need to function efficiently to be able to redirect large-scale investments and to make the economy more resilient.
Public funds will not be sufficient to meet these financing needs. An efficient single market for capital is needed to mobilise the necessary funds and to ensure that sustainability considerations are rigorously incorporated in financing decisions. Digitalisation will also continue to require significant private investment if the EU's economy is to remain competitive globally.
As stated in the EU strategy on 'shaping Europe's digital future', innovative companies need funding that only capital markets can provide. This is partly because many of these companies lack the physical collateral required for bank loans. This adds to the urgency of deepening the CMU. Mastering technological advancement is also critical for the EU's financial sector to gain in efficiency, to improve access to capital and to be able to better serve Europe's people, as well as to remain competitive globally. The CMU will also improve the opportunities for SMEs to access funding and therefore will contribute to meeting the objectives of the EU's March 2020 SME strategy for a sustainable and digital Europe.
The strategies on CMU, sustainable finance, digital finance and SMEs, as well as the Recovery Plan and Next Generation EU are all mutually reinforcing. They are a joined-up package of measures to strengthen Europe's economy and make it more competitive and sustainable, and to better serve its people and companies.
How will the Commission monitor progress towards CMU?
The Commission regularly reports on the progress of legislative proposals and other measures under the first CMU Action Plan and will continue to do so also for the second Action Plan. The Commission will complement this regular reporting of legislative progress with the monitoring of how EU capital markets evolve. It has for this purpose commissioned a study that reviewed available data and indicators, with a view to establish a tool for regular measuring of progress.
Focus on the recovery from the pandemic at the 19th EU Regions Week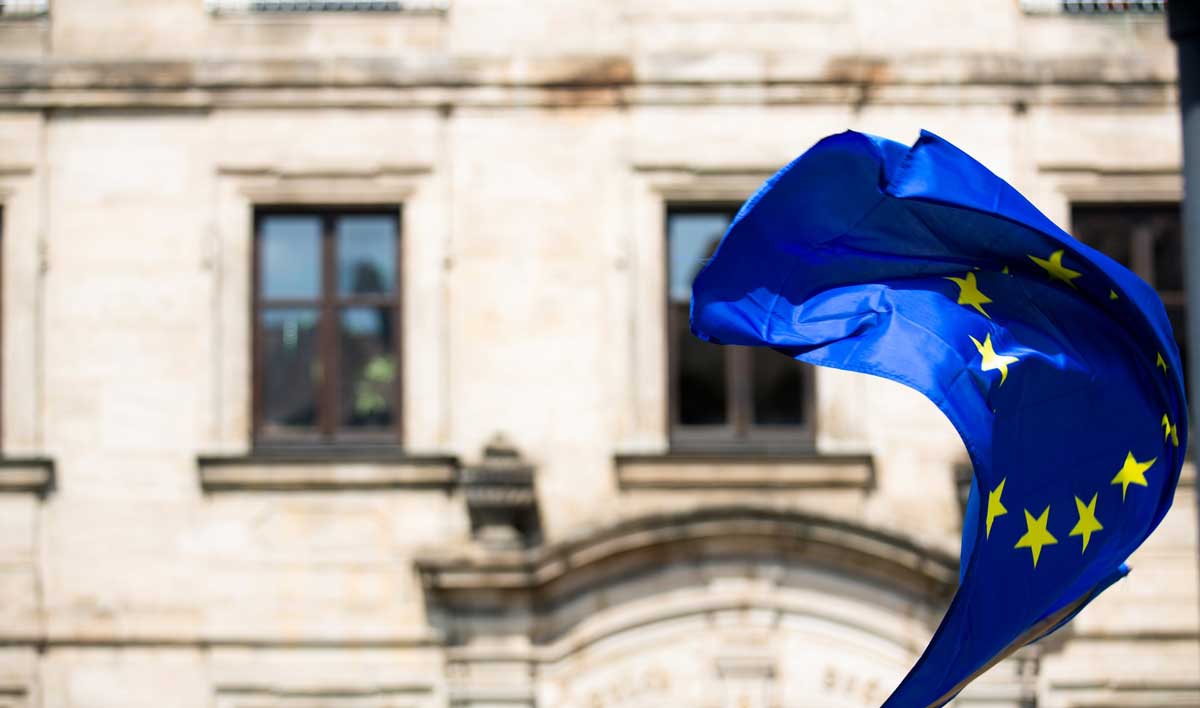 The annual European Week of Regions and Cities has shown how the EU and national and regional governments can support European citizens and their local communities with public policies aimed at investing in a fairer, greener and more digital future for recovery. Under the theme 'Together for Recovery', more than 300 sessions, including debates with high-profile officials, regional and local representatives, an inspiring Citizens' Dialogue, various workshops as well as an Award for outstanding young journalists, celebrated the EU values of cohesion and solidarity.
Taking place in a hybrid format, with sessions both physical and virtual, the 19th EU Regions Week had one main mission: highlighting the role of EU investments in the recovery from the pandemic and in facing common challenges. The event kicked off with a press conference with Apostolos Tzitzikostas, President of the European Committee of the Regions (CoR) and Elisa Ferreira, Commissioner for Cohesion and Reforms, who underlined that "Cohesion Policy was one of the first responders in the emergency phase of the COVID-19 pandemic, driven by the core value of EU solidarity".
The second annual local and regional barometer was presented by Apostolos Tzitzikostas, followed by a debate with members of the European Committee of the Regions. The report confirmed that the pandemic related measures put at risk regional and local finances, resulting in a 180 billion budget cut for local and regional authorities across Europe. At the same time, 1 in 3 local and regional politicians want regions and cities to become more influential in EU policy-making on health issues.
"Unless we measure the state of our regions and cities, we cannot understand the state of our Union" said Apostolos Tzitzikostas, President of the European Committee of the Regions. "Only by taking the pulse of our communities, we can decide how effective the EU has been on the ground, and what the EU needs to do to help its people".
Further taking stock of the EU cohesion policy response to the coronavirus pandemic as well as informing the general public, various workshops touched upon life before and after the pandemic, including explanations regarding the role of regions and cities for a Green Transition, the Cohesion Policy 2021-2027 and NextGenerationEU, as well as the CRII, CRII+, React-EU support packages for regional and local healthcare services and equipment.
Young journalists were also invited to take part in the EU Regions Week 2021, getting the opportunity to debate with Elisa Ferreira at the Citizens' Dialogue. In the Youth4Regions programme for aspiring journalists, Irene Barahona Fernandez from Spain and Jack Ryan from Ireland won the 2021 Megalizzi-Niedzielski prize for aspiring journalists.
About the event
The European Week of Regions and Cities (#EURegionsWeek) is the largest EU-wide event on regional development. It is co-organised by the European Commission and the European Committee of the Regions.
In total, more than 12 000 participants and 900 speakers joined the 4-day event either physically or online, showing engagement in all corners of EU society – from our vibrant youth to our high-profile officials, local and regional representatives, academic experts and professional specialists, displaying a common readiness to tackle what the future holds, together.
EU and Qatar sign landmark aviation agreement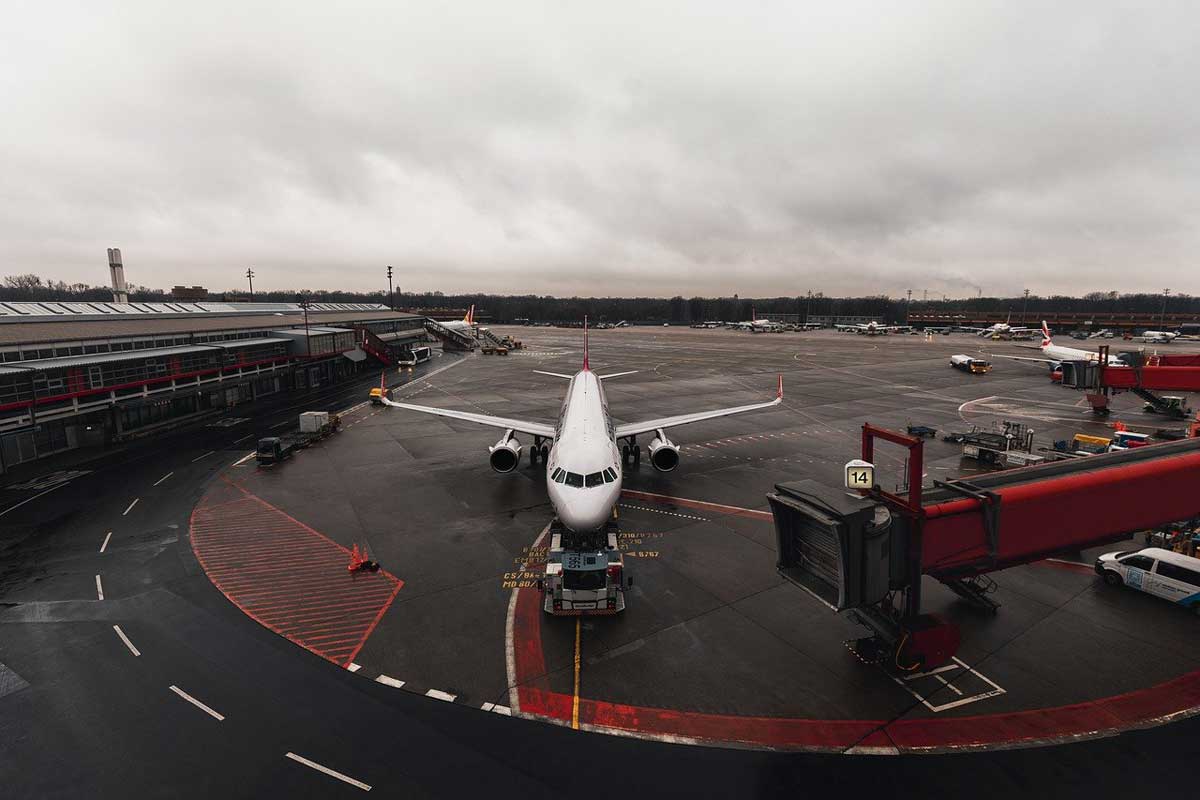 The European Union and the State of Qatar today signed a comprehensive air transport agreement, upgrading rules and standards for flights between Qatar and the EU. The agreement sets a new global benchmark by committing both sides to fair competition, and by including social and environmental protection. The signing means new opportunities for consumers, airlines and airports in Qatar and the EU.
Qatar is an increasingly important aviation partner for the EU. It was the 15th largest extra-EU market in 2019 with 6.3 million passengers travelling between the EU and Qatar. Ensuring open and fair competition for air services between both is therefore crucial, also for routes between the EU and Asia.
Adina Vălean, Commissioner for mobility and transport, said: "This agreement, the first one between the EU and the Gulf region, is a global benchmark for forward-looking aviation agreements. It is testimony to our shared commitment to economically, socially and environmentally sustainable aviation, based on a modern framework covering fair competition and closer cooperation on social and environmental matters. This agreement will bring new opportunities, more choice and higher standards for passengers, industry and aviation workers."
Today's agreement creates a level playing field that is expected to result in new air transport opportunities and economic benefits for both sides:
All EU airlines will be able to operate direct flights from any airport in the EU to Qatar and vice versa for Qatari airlines.
EU airports in Germany, France, Italy, Belgium and the Netherlands will be subject to a gradual build-up of capacity until 2024. For more details on this, see the Q&A.
Strong provisions on open and fair competition will guarantee a level playing field.
The parties recognised the importance of social matters, agreed to cooperate on these and to improve their respective social and labour laws and policies as per their international commitments.
The agreement will facilitate people-to-people contacts and expand commercial opportunities and trade. Going beyond traffic rights, the EU-Qatar agreement will provide a single set of rules, high standards and a platform for future cooperation on a wide range of aviation issues.
Background
Qatar is a close aviation partner for the European Union; more than 6 million passengers travelled between the EU and Qatar per year under the existing 26 bilateral air transport agreements with EU Member States prior to the pandemic. While direct flights between most EU Member States and Qatar have already been liberalised by those bilateral agreements, none of them include provisions on fair competition, or social and environmental issues, which the Commission considers essential for a modern aviation agreement.
In 2016, the European Commission obtained authorisation from the Council to negotiate an EU-level aviation agreement with Qatar, which started on 4 March 2019. While the agreement still needs to be ratified by the parties before formally entering into force, it will start being applied from today's signature.
Similar EU comprehensive air transport agreements have been signed with other partner countries, namely the United States, Canada, the Western Balkans, Morocco, Georgia, Jordan, Moldova, Israel and Ukraine. Further air transport agreements with Armenia and Tunisia are expected to be signed in the coming weeks.
Sakharov Prize 2021: the finalists
The 2021 finalists for the European Parliament's Sakharov Prize for Freedom of Thought are Afghan women, Jeanine Áñez and Alexei Navalny.
Meet this year's finalists of the European Parliament's Sakharov Prize for Freedom of Thought, who were chosen at a joint meeting of the foreign affairs and development committees on 14 October:
Afghan women, represented by 11 human rights activists
Jeanine Áñez, Bolivian politician
Alexei Navalny, Russian activist and political prisoner

Afghan women
Under the previous Taliban regime, women experienced forced marriage, high maternity mortality, low literacy, forced virginity tests and couldn't travel without a man. Following the Taliban's return to power, women are again excluded from government and education and their rights and freedoms are threatened. The women, who are nominated for their brave fight for equality and human rights, are:
Shaharzad Akbar – chair of the Afghan Independent Human Rights Commission (AIHRC)
Mary Akrami – head of the Afghan Women's Network
Zarifa Ghafari – mayor of Maidan Shar since 2018
Palwasha Hassan – activist and the director of Afghan Women Educational Centre (AWEC)
Freshta Karim – founder of a mobile library and an advocate for education and learning
Sahraa Karimi – first female president of the Afghan state film company
Metra Mehran – women empowerment and education advocate and co-founder of the Feminine Perspectives Movement
Horia Mosadiq – human and women's rights activist
Sima Samar – human rights advocate, former Minister of Women's Affairs and former chair of Afghan Independent Human Rights Commission
Habiba Sarabi – member of the negotiating team of the Islamic Republic of Afghanistan
Anisa Shaheed – political reporter

Jeanine Áñez
Jeanine Áñez is a Bolivian politician who became the interim president of her country in November 2019, after alleged electoral fraud by incumbent Evo Morales. In November 2020, after free and fair elections there was a peaceful transfer of power. However, on 13 March 2021 she was arrested on charges of "terrorism, sedition and conspiracy". Accused of plotting a coup d'état against Morales, she has been imprisoned ever since.
Alexei Navalny
Alexei Navalny is a Russian opposition politician, anti-corruption activist and major political opponent of Russian president Vladimir Putin. Known through his LiveJournal blog, YouTube and Twitter accounts, where he has millions of followers Navalny came to international prominence by organising demonstrations, running for office and advocating reforms against corruption in Russia, Putin and his government. In August 2020, while on a trip to Siberia, he was poisoned. He spent months recovering in Berlin, but returned to Moscow in January 2021 where he was arrested. In February he was sentenced to 2½ years in prison. Now incarcerated in a high-security penal colony, he went on a 23-day hunger strike in April to protest the lack of medical care. In June 2021, a Russian court banned Navalny's regional offices and his Anti-Corruption Foundation.