Rebuilding Cities to Generate 117 Million Jobs and $3 Trillion in Business Opportunity
COVID-19 recovery packages that include infrastructure development will influence the relationship between cities, humans and nature for the next 30 to 50 years. With the built environment home to half the world's population and making up 40% of global GDP, cities are an engine of global growth and crucial to the economic recovery.
Research shows that nature-positive solutions can help cities rebuild in a healthier and more resilient way while creating opportunities for social and economic development. The World Economic Forum's new Future of Nature and Business Report found that following a nature-positive pathway in the urban environment can create $3 trillion in business opportunity and 117 million jobs.
"Business as usual is no longer sustainable," said Akanksha Khatri, Head of the Nature Action Agenda at the World Economic Forum. "Biodiversity loss and the broader challenges arising from rapid urban population growth, financing gaps and climate change are signalling that how we build back can be better. The good news is, there are many examples of nature-based solutions that can benefit people and planet."
Cities are responsible for 75% of global GHG emissions and are a leading cause of land, water and air pollution, which affect human health. Many cities are also poorly planned, lowering national GDP by as much as 5% due to negative impacts such as time loss, wasted fuel and air pollution. However, practical solutions exist that can make living spaces better for economic, human and planetary health.
The study, in collaboration with AlphaBeta, highlighted examples of projects deploying nature-positive solutions and the business opportunities they create.
Cape Town: Cape Town was just 90 days away from turning off its water taps. Natural infrastructure solutions (i.e. restoring the city's watersheds) were found to generate annual water gains of 50 billion litres a year, equivalent to 18% of the city's supply needs at 10% of the cost of alternative supply options, including desalination, groundwater exploration and water reuse

Singapore: Singapore's water leakage rate of 5% is significantly lower than that of many other major cities thanks to sensors installed in potable water supply lines. Globally, reducing municipal water leakage could save $115 billion by 2030. Returns on investment in water efficiency can be above 20%.

Suzhou: Suzhou Industrial Park's green development in China has seen its GDP increase 260-fold, partially through green development. The park accommodates 25,000 companies, of which 92 are Fortune 500 companies, and is home to 800,000 people. The park has 122 green-development policies, including stipulations on optimizing and intensifying land use, improvement of water and ecological protection, and the construction of green buildings. As a result, 94% of industrial water is reused, 100% of new construction is green, energy is dominantly renewable and green spaces cover 45% of the city.

San Francisco: San Francisco requires new buildings to have green roofs. The "green" roof market is expected to be worth $9 billion in 2020 and could grow at around 12% annually through 2030, creating an incremental annual opportunity of $15 billion.

Philippines: The loss of coastal habitats, particularly biodiverse and carbon-rich mangrove forests, has significantly increased the risk from floods and hurricanes for 300 million people living within coastal flood zones. A pilot project in the Philippines, one of the countries most vulnerable to climate change, is monetizing the value of mangroves through the creation of the Restoration Insurance Service Company (RISCO). RISCO selects sites where mangroves provide high flood reduction benefits and models that value. Insurance companies will pay an annual fee for these services, while organizations seeking to meet voluntary or regulatory climate mitigation targets will pay for blue carbon credits. Overall, restoring and protecting mangrove forests in human settlements can reduce annual flood damage to global coastal assets by over $82 billion while significantly contributing to fighting climate change.
The report identifies five complementary transitions to create nature-positive built environments and outlines the business opportunities and potential cost savings for programmes targeting urban utilities for water, electricity and waste, land planning and management, sustainable transport infrastructure and the design of buildings.
Office space the size of Switzerland
Global examples call out areas to be improved. For example, an estimated 40 billion square metres of floor space is not used at full occupancy during office hours – an area roughly equivalent to the size of Switzerland. The COVID-19 upheaval has prompted a surge in flexible and remote working models in many countries – greater application of such models could help reduce the need for private office space in the future.
Governments' role to raise and steer finance
The report calls for both government officials and businesses to play their part in raising and steering finance for sustainable urban infrastructure. "Regulations in areas including urban master planning, zoning and mandatory building codes will be critical to unlocking the potential of net-zero, nature-positive cities and infrastructure," said Khatri. "We are at a critical juncture for the future of humanity. Now is the time to treat the ecological emergency as just that. A net-zero, nature-positive path is the only option for our economic and planetary survival and how we choose to use COVID-19 recovery packages might be one of our last chances to get this right."
Inclusive cities critical to post-pandemic recovery
A UN conference on transforming the world's urban areas is underway in Poland this week, which will include a dialogue on urban crisis recovery and reconstruction, centered on neighbouring Ukraine.
Hundreds of delegates from across the globe will be attending the World Urban Forum, which opened on Sunday in the southern Polish city of Katowice.
WUF11 is taking place at a critical time, as cities tackle the challenges presented by the COVID-19 pandemic, the climate emergency and conflict.
Making cities more inclusive must be part of post-pandemic recovery efforts, UN Secretary-General António Guterres said in remarks to the event.
"Cities are central to virtually every challenge we face – and essential to building a more inclusive, sustainable, and resilient future. They have been at the frontlines of the COVID-19 pandemic," the UN chief said in a video message.
"As we look to recover, promoting more inclusive, gender responsive urban infrastructure and services will be critical to give all people – especially young people, women and girls – access to a better future."
Cities as climate leaders
Mr. Guterres also highlighted another important role for the world's cities. They must be at the forefront of action to keep global temperature rise to 1.5 degrees, in line with the Paris Agreement on Climate Change,
More and more cities across the world are committing to the goal of net-zero greenhouse gas emissions by 2050, or before.
The sooner these commitments are translated into concrete actions, the sooner countries will achieve green job growth, better health, and greater equality, he said.
"But cities cannot do it alone," he stressed. "They need more coordinated support from all levels of government; stronger partnerships with the private sector and civil society; and greater fiscal and policy space to bring solutions to scale."
Harness the potential
The Secretary-General underlined the UN's commitment to help countries achieve the common goal of green, just and healthy cities.
"We have the blueprints for progress," he said, referring to the New Urban Agenda, a 2016 framework that promotes sustainable urbanization; the ongoing Decade of Action for the Sustainable Development Goals (SDGs), as well as the 2030 Local Coalition, a partnership between the UN and government leaders to advance the SDGs.
"Let us harness the transformative potential of urbanization and build a more sustainable, resilient, and inclusive future for all."
The World Urban Forum was established in 2001 and is convened biannually by UN-Habitat, officially the United Human Settlements Programme, which works for a better urban future.
With only eight years left to make cities safer, resilient and more inclusive, the goal of SDG 11, urban areas across the world are already under pressure.
'Triple C crisis'
The strain will only mount as every region is expected to become more urbanized, some at an incredibly rapid pace.
The global urban population is set to jump from 56 per cent last year to nearly 70 per cent by mid-century, representing a further 2.2 billion people, mainly in Africa and the Middle East.
"While the current reality is undoubtedly very difficult, we must maintain our focus and double our efforts on sustainable development," said Maimunah Mohd Sharif, the UN-Habitat Executive Director.
"We urgently need innovative solutions for urban areas to respond to this triple C crisis of COVID, climate and conflict, which are having a devastating impact on cities, leaving people and places behind," she added.
Special focus on Ukraine
The UN Forum is the leading global conference on sustainable urbanization, and this marks the first time it is being held in Eastern Europe. Poland is proud to play host.
"This is a region that has come a long way – from communist rule, which had little regard for human life, let alone its quality, to democratic governments working for the common good," said Grzegorz Puda, Minister of Development Funds and Regional Policy.
More than 800 government officials and representatives, including over 50 ministers and deputy ministers, will attend the Forum which is co-organized by the Government of Poland and the city of Katowice.
The programme has been significantly modified to reflect the conflict in neighboring Ukraine, UN-Habitat said. More than three million Ukrainians have taken refuge in Poland since the war began four months ago. In his remarks, the UN Secretary-General expressed gratitude for the country's "extraordinary solidarity" with Ukrainian refugees.
The Polish Government will spearhead a special session focused on the post-crisis and post-disaster reconstruction of urban spaces and population return.
"We must also remember all those who are facing crisis at the moment in countries affected by war and disaster, such as Ukraine. In this context, we decided to include the topic of rebuilding cities after crises in the WUF11 programme," said Małgorzata Jarosińska-Jedyna, Secretary of State at the Ministry of Development Funds and Regional Policy.
Abandoning coal, embracing technology
Katowice, which hosted the COP24 UN climate conference four years ago, was chosen largely due to its successful transition from a centre of the coal and steel industries, to a city based on technology, culture and events.
The Forum will be the first big international meeting held there since the start of the pandemic. More than 16,000 people are expected at the city's International Congress Centre, built on the site of a former coal mine.
"Our city has undergone enormous changes in the last two decades," said Marcin Krupa, Mayor of Katowice. "I believe that cities are the engines of change towards creating a better world – one that is safer, more sustainable and inclusive."
The Forum will conclude on Friday and the expected outcome is the Katowice Declared Actions, which will outline commitments and plans to support sustainable urbanization.
Sustainable development hinges on fate of world's cities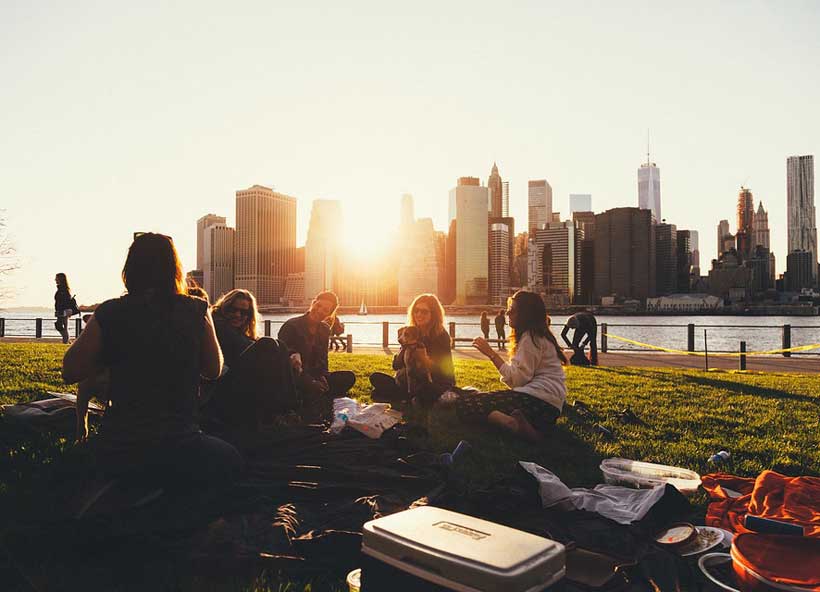 The future of sustainable development will hinge on the fate of cities, officials told a special meeting of the Economic and Social Council (ECOSOC) on Thursday, stressing that the more than half of the world's population currently live in urban environments, a number likely to rise to nearly 70 per cent by 2050.
"The actions we take now must lead us to…a new social integration based on the principles of prosperity, transformation, adaptation, equity and respect for human rights," said Martha Delgado, President of the UN-Habitat Assembly.
Highlighting urbanization as one of today's great megatrends, she joined others in calling for resilient, sustainable "smart cities" that are more inclusively governed and better prepared to navigate future shocks and crises.
New Urban Agenda
Thursday's special meeting on Sustainable Urbanization and the Implementation of the New Urban Agenda will complement a similar High-Level meeting of the General Assembly, on 28 April.
Both sessions are designed to explore how the UN system can better support countries in implementing the New Urban Agenda – a landmark plan for the world's urban spaces, which was adopted in 2016 at the UN Conference on Housing and Sustainable Urban Development.
The Agenda put forward standards and commitments for the planning, construction, development, management and improvement of urban areas.
It also articulated a shared vision for cities as just, safe, healthy, accessible and affordable places where all inhabitants are able to live without discrimination.
COVID-19 disparities
Opening Thursday's meeting, ECOSOC President Collen Vixen Kelapile urged participants to examine urban issues through the lens of inequality, especially given the stark disparities illustrated by the COVID-19 pandemic.
"Sustainable development will hinge on how we manage urbanization," he said, adding that current discussions should be framed in the context of responding to COVID-19 response and the climate crisis.
Noting that 1.2 billion people in the global South currently live in informal settlements and slums, Mr. Kelapile reminded that they have long struggled to prevent disease transmissions, now including COVID-19.
Meanwhile, in the global North, dependence on welfare, where available, increased manifold during the pandemic and many people entered the ranks of the homeless.
In response, cities have deployed creative actions and provided services in underserved areas, while new urban models are beginning to pay more attention to pedestrians and mixed land uses.
Reclamation, inclusivity, greening
UN-Habitat chief Maimunah Mohd Sharif agreed that the world's cities have been absorbing much of COVID' s socioeconomic impact.
However, that has often resulted in closer cooperation between national and local governments, which, in turn, has led to greater reclamation, greening and inclusive use of public space.
Spotlighting a fresh opportunity to build on those partnerships, she said: "We can provide basic services in a more equitable manner, reduce commuting through tele-work and reduce carbon emissions by prudent use of energy."
Upgrading slums and addressing the housing affordability crisis remain the highest priorities for countries.
Meanwhile, as cities have been forced to augment emergency social spending during the pandemic, she warned that Agenda implementation continues to be impeded by inadequate financing, further crippled by dramatic expenditure reductions.
COVID-19 demonstrated that real value comes from providing affordable service, rather than extracting profit, she added.
Accelerating progress
"Achieving the New Urban Agenda's goals will accelerate our progress on human welfare and security globally," said General Assembly President Abdulla Shahid.
He joined other speakers in emphasizing that, when properly managed, cities are among humanity's most sustainable living environments.
On the climate front, adhering to the Agenda will help keep alive the goal of limiting planetary warming to 1.5°C.
Cities 'connect the dots'
Echoing those points, Deputy Secretary-General Amina Mohammed said the Agenda also includes measures to secure land tenure, promote affordable housing, enhance mobility and provide services that are accessible to all.
"Cities can spearhead innovations to bridge the inequalities gaps, deliver climate action and ensure a green and inclusive COVID-19 recovery," she said.
The deputy UN chief added that urban spaces "connect the dots" on many of today's global challenges.
Cities that Plan for Age-Readiness can Reap Lasting Social and Economic Benefits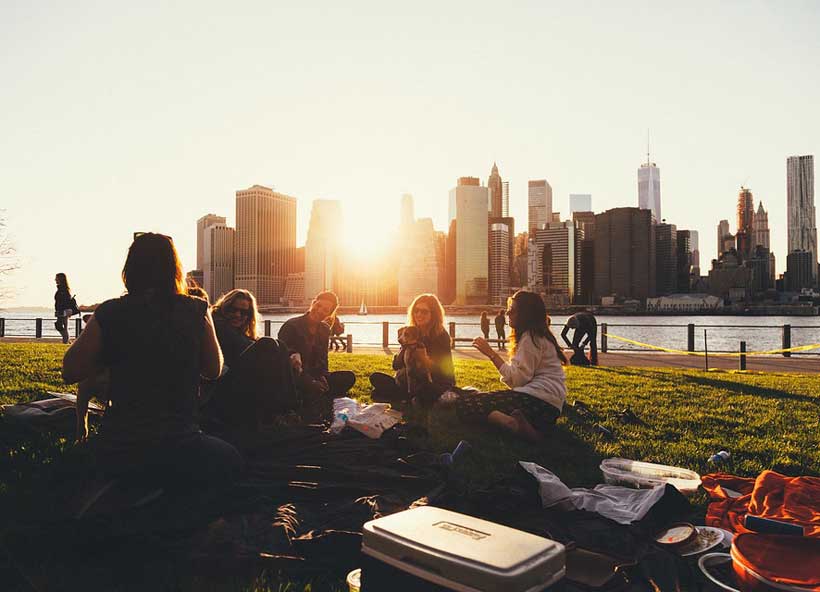 As the world gets older and cities expand to accommodate more people, focusing on making urban infrastructure and services 'age-ready' — conducive for older persons and younger ones alike — can have universal social and economic benefits, a new World Bank report shows.
"Silver Hues: Building Age-Ready Cities" builds on the reality that for the first time in history, there are more persons aged 65 years or over than there are children under five. In fact, by 2050, one in six people will be 65 or older. At the same time, COVID-19 has wreaked havoc on older persons globally, while the world contends with the climate crisis and continued conflict and violence across the world, even as more older persons move to cities and towns to live close to younger family members or have access to essential services like healthcare or public transportation.
This makes it crucial for policymakers to proactively think about and invest intentionally in planning and designing cities for an age-ready future. The report provides a roadmap on how focusing on six key areas – universal design, housing solutions, multigenerational spaces, physical mobility, technology, and efficient spatial forms – can help policymakers design adaptive, productive, and inclusive age-ready cities.
"An age-ready city is a city for all. Age-readiness is not just about older persons. It has universal benefits and is conducive to better living for everyone. That is why we feel it is critical for countries – those that have a large aging population and those that will see aging in the coming years – to think about how their cities and towns can be planned and designed for an age-ready future," said Sameh Wahba, Global Director for the World Bank's Urban, Disaster Risk Management, Resilience and Land Global Practice.
Silver Hues: Building Age-Ready Cities offers key reasons for why this can be one-in-a-lifetime opportunity for countries:
The age-readiness of cities can have benefits for all age groups and cater to distinct needs that are age-agnostic – for example, open spaces like parks and gardens and community amenities like libraries are not just for older persons – everyone benefits from these services.
About 15 percent of the global population has disabilities but over 46 percent of persons over the age of 60 have one or more disabilities. Investing in accessible infrastructure and signage, for example, helps older persons lead dignified, empowered lives without needing constant assistance.
There is some evidence that the benefits of proactively designing and maintaining accessible infrastructure outweigh the costs, especially for cities whose financial resources are scarce.
Age-readiness is also smart economics – older persons represent a large, attractive market for goods, services and investments, so building healthcare, technology and leisure solutions that work not just for older persons, but for everyone regardless of age, disability, gender, and income, will benefit the community at large.
There are immeasurable social and cultural benefits for cities to be age-ready. Older persons pass on invaluable social and cultural knowledge, behaviors, and emotional and psychological counsel to younger generations, in addition to how often they pass on their financial savings.
Making cities work for older persons as well as they do for younger age groups helps countries nurture strong constituencies and underscore their commitment to inclusion in its truest sense and caring for diverse population groups.
The report suggests that cities can reach their goal to be age-ready by building a long-term vision, investing in data and analysis, consulting with a diverse group of stakeholders on proposed measures, designing practical and lasting measures while articulating the role of the public and private sectors, of communities, academia, civil society, and external institutions, instating ways to implement policy actions and evaluating these actions for their effectiveness.

Aging is a predictable reality – so planning for it and ensuring that urban infrastructure and services work across age groups is not just inclusive but is also economically and socially beneficial for cities. Walkable cities, accessible public transit options, safe, good housing and innovative technological services and solutions are not just for older people — they provide universal benefits. The report posits that age-readiness should be an essential part of countries' plans as they look to a post-COVID-19 future.