As Businesses Embrace Sustainability, a Pathway to Economic Reset Emerges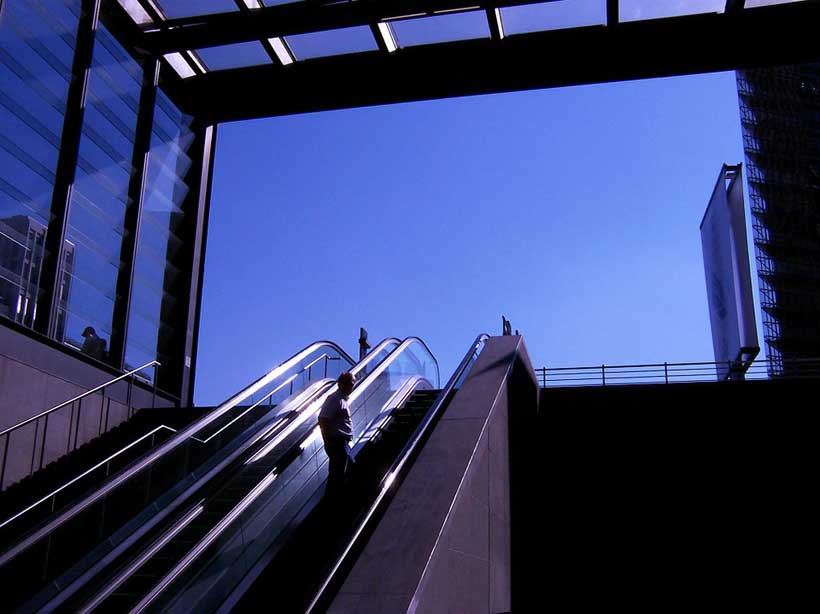 In the midst of a deep recession brought on by the COVID-19 pandemic, there is a growing consensus that the global economy is due for a reset. Business leaders are optimistic that rather than slide back into normality, as the leading economies did after the 2008-2009 financial crisis, the major social, political and climatological ruptures of recent years have driven a growing awareness that as the world emerges from the pandemic, it will not be business as usual.
The urgent need for far-reaching change, however, is matched by the enormity of the challenges. "What this pandemic has done so far is not really change the future yet, but it has very much revealed the present," said Achim Steiner, Administrator, United Nations Development Programme (UNDP).
"Our main measures of success remain solely financial," said Alan Jope, Chief Executive Officer of Unilever. "It's bizarre and it's outdated." He called for "21st-century tools for a 21st-century environment", noting that: "The definition of success for a country, which is usually GDP, and all our traditional financial metrics are built on environmental degradation and growing inequality."
Along with mandating non-financial reporting, Jope called for four other changes to the way business is done. "It's really believing that operating to the benefit of multiple stakeholders works," he said. "Serving customers properly, looking after employees, being fair with suppliers, and making a positive contribution to society and the health of the planet will lead to better financial returns."
Anne Finucane, Vice-Chairman of Bank of America, echoed the assertion that companies can do well by doing good. "In recent years, there's a fair amount of data that's been put forward to demonstrate that if ESG is calculated into the behaviour of a company that the company itself does better – less bankruptcy, higher satisfaction with its clients and customers, and even sometimes higher multiples."
"We are hearing our shareholders. We are hearing our stakeholders. They are broader than just economic. They are looking for us to be citizens of the world," she said.
Noting that one of the changes likely to endure after the pandemic is the acceleration of reliance on digital technology, Bradley Smith, President of Microsoft, argued that while business will clearly continue to have an important role to play in upskilling and reskilling workers, governments have an important role to play in facilitating advanced training in technology. "If you look back at the last 20 years, after an upsurge in employer investments in employing skilling in the late 1990s we've seen 20 years of decline and stagnation by employers investing in the skilling of their employees," Smith said. "We need to have a recovery that is led in part by small business. We're going to need to help small businesses onboard new employees. We're going to need to help small businesses invest in skilling of their employees, and this is a huge opportunity I think for governments to think anew about tax credits and other incentives they can provide."
One of the biggest obstacles, participants agreed, is to dispel the idea that there is an either-or choice between delivering profits and growth, on the one hand, and on the other, giving primacy to the interests of stakeholders – employees, customers, communities, and the environment. Jope challenged that assumption. "We have to break that paradigm. We have to build the evidence that offering sustainable solutions to consumers, that conducting yourself with decency makes you an attractive employee, that treating suppliers well, that reducing your environmental footprint actually lowers costs – and all these things drive better financial performance," he said. "Then there will be less suspicion that there will always be a tradeoff between the [sustainable goals] and better financial performance."
How UNEP is helping education systems go green
The world is facing a three-pronged environmental crisis of climate change, nature and biodiversity loss, and pollution and waste. To turn around the planet's fortunes, the participation of young people will be key, says Sam Barratt, Head of the United Nations Environment Programme (UNEP) Youth, Education and Advocacy Unit.
Ahead of the International Day of Education on 24 January, we spoke to Barratt about the role of young people in reviving the natural world and what UNEP is doing to enlist their support.
Lots of different players are involved in youth education. What is UNEP's mandate?
Sam Barratt (SB): The UN Educational, Scientific and Cultural Organization (UNESCO) is the lead on education in the UN system. But here at UNEP, we work closely with them, focusing on non-formal education and higher education. This mandate allows us to work with major global partners and networks that can reach millions to bring environmental issues into the curriculum of schools, on to university campuses, into massive games, such as Subway Surfers, or even into Scout and Girl Guide badge curricula. It's a huge opportunity to shift norms and reach billions of youth, both inside and outside the classroom.
Collaborating with universities to promote sustainable development seems to be a key aspect of UNEP's education work. Is that right?
SB: Yes, it's huge as universities produce the leaders of tomorrow. Our approach is to see how universities can be Petri dishes to shift the habits of students. In September 2020, UNEP launched The Little Book of Green Nudges in 136 campuses around the world. It's a quick guide composed of 40 nudges to spark sustainable behaviour among students and staff.
In 2021 we launched UNEP's Sustainable University Framework, which seeks to define what it means to be a sustainable university and lays out a pathway to becoming one, and the Global Guidance for Education on Green Jobs. These initiatives are designed to give the higher education community, employers and youth organizations the tools to prepare students to participate in a green transition.
And in October 2021, UNEP worked with Times Higher Education to organize the inaugural Climate Impact Forum at which Times Higher Education launched its new data-led report, The Race to Net Zero. It presented how well higher education institutions across the globe are performing when it comes to reducing their own greenhouse gas emissions and transitioning to net zero. So far 1,086 universities from 68 countries, representing over 10 million students, made commitments to reach net-zero emissions by 2050.
What are you doing to support developing countries?
SB: There are already lots of networks in Europe and North America, but we want to focus on emerging economies. Given this, we've launched the Africa Green University and Youth Education Network hosted by the Hassan II International Centre for Environmental Training in Morocco. The network is growing and now includes 22 universities from eight African countries. With the support of the TERI School of Advanced Studies, we talked to stakeholders who agreed that there is a need to establish an India Green University Network. The plan is for this network to be built up and officially launched in 2022.
Any initiatives specifically on the climate front?
SB: Yes. We've provided early support for initiatives such as Count Us In, a campaign that aims to inspire 1 billion people to take simple, impactful actions which will directly reduce carbon dioxideemissions, accelerate the uptake of climate solutions and challenge leaders to act boldly to deliver global systems change.
Hundreds of millions of young people play video games. How is UNEP working with the video gaming industry to promote environmental awareness?
SB: UNEP facilitates the Playing for the Planet Alliance, which is an initiative in support of the video gaming industry to use their influence, reach, and creativity to address some of the world's biggest environmental challenges. Gaming companies in the alliance have made commitments ranging from integrating green activations in games to reducing their emissions. Since the Playing for the Planet Alliance was launched in 2019, 60 per cent of its members have made a commitment to become net zero or carbon negative by 2030. On top of that, the second annual Green Game Jam welcomed 30 (game) studios with a combined reach of 1 billion players.
UNEP's GEO-6 for Youth report shows how youth have the power to bring about transformative change for the environment. How is UNEP getting youth to help tackle the scourge of single-use plastics?
SB: The Tide Turners Plastic Challenge Badge seeks to support the World Organization of the Scout Movement, the World Associations of Girl Guides and Scouts, Junior Achievement and university students to take action to reduce single-use plastic in their lives. Since February 2019, more than 470,000 young people have started the badge in over 32 countries in Africa, Asia and the Caribbean. Thanks to financial support from the United Kingdom government this work will continue in 2022.
UNEP and partners launched "Earth School" in April 2020 in response to school closures in the wake of the pandemic. In just three weeks, it reached nearly 1 million students. How did you come up with such an idea?
SB: We saw that many pupils, parents and teachers were struggling with COVID-19 so we wanted to try and do something different. Earth School was built with educators and over 40 partners and shows what can happen when a big idea is run by many. It's the biggest online learning initiative in UNEP's history and is available for free on TED-Ed's website.
South Africa's Covid-19 Response Gets a $750 Million Boost
The World Bank Group Board of Executive Directors today approved South Africa's request for a $750 million development policy loan (DPL). This loan will support the Government of South Africa's efforts to accelerate its COVID-19 response aimed at protecting the poor and vulnerable from the adverse socio-economic impacts of the pandemic and supporting a resilient and sustainable economic recovery.
The DPL supports the implementation of South Africa's Economic Reconstruction and Recovery Plan (ERRP) and is well aligned with the World Bank's Crisis Response Approach aimed at protecting lives, livelihoods and supporting a more inclusive and resilient growth path. It reflects priorities to modernize the country's social protection and health services and to improve delivery systems which will apply even beyond the pandemic. It also enhances financial sector stability, specifically the establishment of a deposit insurance scheme. It further supports South Africa's commitment to climate change.
"The World Bank budget support is coming at a critical time for us and will contribute towards addressing the financing gap stemming from additional spending in response to the COVID-19 crisis," says Dondo Mogajane, Director General of National Treasury of South Africa. "It will assist in addressing the immediate challenge of financing critical health and social safety net programs whilst also continuing to develop our economic reform agenda to build back better."
The funding is a low interest loan that contributes to the government's fiscal relief package while reinforcing South Africa's decisions on how best to provide relief to the economy and those worst affected by the current crisis. The loan complements support by the International Monetary Fund, the African Development Bank, and the New Development Bank as part of the Government of South Africa's broader financing strategy to access external financing from international financial institutions.
"With this DPL, we have partnered with the government to provide much needed relief from the impacts of the most serious economic crisis South Africa has experienced in the past 90 years, while tackling long-standing challenges to growth and development. This support aims to put the country on a more resilient and inclusive growth path by leveraging South Africa's strength to mitigate the effects of the COVID-19 crisis through their strong social safety net and by advancing critical economic reforms," says Marie Françoise Marie Nelly, World Bank Country Director for South Africa. "This financing builds on our new World Bank Group Country Partnership Framework (CPF)  2022 – 2026, jointly developed with the government in July 2021, to help stimulate investment and job creation."
As the second largest economy in Africa, South Africa's economic performance has spillover effects on other countries in the region. Its recovery and successful economic development will provide an economic boost to the whole region.
Urgent action needed to protect Vietnamese workers trafficked to Serbia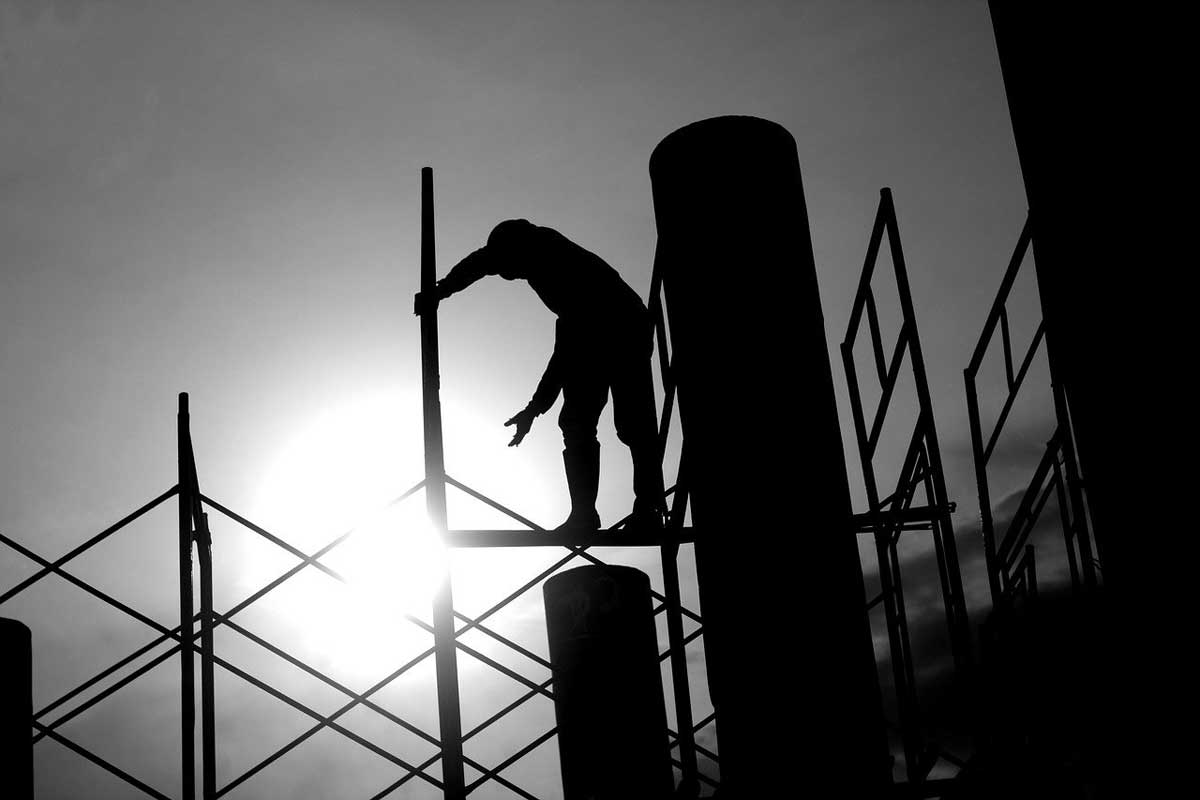 Urgent action is required to assist and protect some 400 Vietnamese migrant workers who were allegedly trafficked to Serbia, experts appointed by the UN Human Rights Council said on Friday.
Eight companies, including Vietnamese labour recruitment agencies and Chinese construction firms registered in Serbia, have reportedly been implicated in serious human rights abuses, they said, citing information received.
The experts have written to the businesses and are also in contact with authorities in the three countries.
Appalling conditions
"We are deeply concerned that these migrant workers may have been trafficked for purposes of forced labour, and have been living and working in appalling conditions in Serbia, at serious risk to their lives and health," they said in a statement. 
They were also disturbed by allegations that civil society groups wanting to assist the workers have not been allowed access to them.
The experts urged the Governments of Serbia, Viet Nam and China to ensure that businesses based in their territory, or operating under their jurisdiction, respect the human rights of all workers.
"This includes not only the businesses who rely on migrant labour but also labour recruitment agencies," they said.
Duty to protect
Regulation and monitoring of labour recruitment agencies is also critical to effectively prevent trafficking for the purposes of forced labour, they added.
The experts reminded governments of their duty to protect against business-related human rights abuses.
Countries must also take appropriate steps to ensure victims have access to justice and effective remedies, and to ensure ongoing assistance and protection, including against forced return.
They also highlighted the obligations of businesses to exercise due diligence in ensuring that the rights of all workers are protected, without discrimination, recognising the particular needs and rights of migrant workers.
Independent experts
The eight human rights experts who issued the statement receive their mandates from the UN Human Rights Council, located in Geneva.
They monitor and report on specific issues of global concern, which include trafficking in persons, contemporary forms of slavery, the human rights of migrants, and implementation of UN principles on business and human rights.
The experts operate in their individual capacity and are neither UN staff nor are they paid for their work.