Social Innovators of the Year – meet the first responders to the COVID-19 crisis
The Schwab Foundation for Social Entrepreneurship today announced 23 awardees for social innovation in 2020.
From building hospitals in rural India, empowering Black-communities in Brazil, providing financial resources to last-mile communities in Ghana, harnessing 4IR technology to promote equity in education in South Africa, raising over 100 million USD for lower income families in the USA, to breaking the glass ceiling in the public sector in Spain, the 2020 Social Innovators of the Year includes a list of outstanding founders and chief executive officers, multinational and regional business leaders, government leaders and recognized experts.
This ecosystem of change-makers is being recognised for driving significant social and environmental impact in service of vulnerable and excluded communities and have been well placed to respond to the needs of those disproportionately affected by the COVID pandemic.
The awardees were selected by Schwab Foundation board members in recognition of their innovative approach and potential for global impact. Some of these Board members include Helle Thorning-Schmidt, Prime Minister of Denmark (2011-2015), and social innovation expert Johanna Mair, Professor of Organization, Strategy and Leadership at the Hertie School of Governance in Germany, and H.M. Queen Mathilde of Belgium (Honorary Board Member).
"The Schwab Foundation Social Innovators stand for trust, truth and service. They truly devote their lives through innovative actions to improve livelihoods," said Hilde Schwab, Co-Founder and Chairperson of the Schwab Foundation for Social Entrepreneurship. "The Social Innovators of the Year 2020 represent a new ecosystem of leaders who are driving change and shifting organizations and systems towards a more just, inclusive, sustainable future".
"The Schwab Foundation's Social Innovators of the Year 2020 are pioneering agents of change, re-setting the way our institutions operate. Their work is incredibly pertinent as we respond, recover and reset from the effects of the COVID-19 pandemic, that has disproportionately affected excluded and vulnerable populations", said François Bonnici, Head of the Schwab Foundation for Social Entrepreneurship.
The 2020 Schwab Foundation Awards are hosted in partnership with the Motsepe Foundation, founded on the philosophy of 'ubuntu', the African concept of giving and caring for your neighbour and other members of your community. "The 2020 Social Innovators of the Year prove that the complex work of reducing inequality and transforming society is possible by instilling human-centred innovation with principles of equity and justice into the levers of policy, finance, and research", said Precious Moloi-Motsepe, Co-Chair, Motsepe Foundation
Social innovators are needed more than ever, but face immense challenges to operate, serve and support communities during this crisis. Therefore, the Schwab Foundation and the World Economic Forum, launched the COVID Response Alliance for Social Entrepreneurs with the goal to aid social entrepreneurs during the crisis and its aftermath. The Alliance, which consists of over 60 global members, representing over 50,000 social entrepreneurs globally, launched an Action Agenda outlining ways to support social entrepreneurs as first responders to the COVID-19 crisis.
The 2020 awardees are:
Social Entrepreneurs:
Founders or chief executive officers who solve a social or environmental problem, with a focus on low-income, marginalized or vulnerable populations
Lindiwe Matlali, Founder and CEO, Africa Teen Geeks (South Africa). This organisation's AI-based learning platform for STEM subjects equalises equalizing access and quality of education for all students regardless of their socio-economic backgrounds, reaching over 100,000 students.
Daniel Asare-Kyei, Co-Founder and CEO, Esoko (Ghana). This company's pioneering agriculture technology is powering Africa's digital revolution, by providing critical services to millions of farmers and last mile communities.
Sooinn Lee, Enuma Inc, Co-Founder and CEO (USA).Enuma's Kitkit School and other products use technology and design to empower all children to learn early reading, writing, and math independently, regardless of initial abilities and access.
Dharsono Hartono, Co-Founder and CEO, PT Rimba Makmur (Indonesia). This company is saving one of the largest areas of peat swamp forests in Indonesia while offering local populations sustainable income sources.
Anushka Ratnayake, Founder and CEO, myAgro (Senegal). This award-winning organisation is creating village entrepreneurs in 60,000 farmers in West Africa. myAgro creating a unique mobile layaway platform that allows farmers to use their mobile phones to purchase seeds and fertilizer in small increments
Javier Goyeneche, Founder and President, Ecoalf (Spain). This company is revolutionising the fashion industry one plastic bottle at a time. EcoAlf has collected over 500 tonnes of waste from the bottom of the ocean and recycled over 200 million plastic bottles to make high-quality and 100% sustainable fashion products.
Shanti Raghavan, Co-founder and Managing Trustee, EnAble India and Dipesh Sutariya, Co-founder and CEO, EnAble India (India). EnAble India is building the Indian ecosystem of skilling, employment and entrepreneurship for persons with disabilities through technology innovations, breakthroughs in skill trainings, new workplace solutions and behaviour change tools, partnering with 725 companires, 200 BGOs and multiple universities.
Guilherme Brammer Jr, Founder and CEO, Boomera (Brazil). This revolutionary circular economy business brings together industry, academia and environmental agents to turn waste that is difficult to recycle into raw materials or new products.
Jesús Gerena, Chief Executive Officer, Family Independence Initiative (USA). This national centre for anti-poverty innovation offers results-based, community-driven solutions to reducing poverty raising over 100 million USD to help thousands of families in the United States during the COVID-19 crisis.
Azim Sabahat, Chief Executive Officer, Glocal Healthcare Systems (India). In a short time, this company established 12 hospitals, over 250 digital dispensaries and a Telemedicine network spanning 8 countries, delivering low cost healthcare using technology to over 1.5 Mn patients.
Adriana Barbosa, Chief Executive Officer, PretaHub (Brazil). This company empowers the social mobility of Brazil's Black population by promoting Black entrepreneurship, and addressing structural racism and gender disparities to promote entrepreneurship based on opportunities.
Ashif Shaikh, Founder & Director, Jan Sahas, (India). This revolutionary organisation has empowered millions of migrant workers in India by establishing and providing access to social security delivery system using a mobile app.
Corporate Social Intrapreneurs:
Leaders within multinational or regional companies who drive the development of new products, initiatives, services or business models that address societal and environmental challenges
Prashant Mehra Vice-President, Social Inclusion, Mindtree (India). Prashant spearheaded technology platforms as a public good and capital asset that work at the grassroots level and address market inefficiencies reaching over 2 million people.
Corinne Bazina, General Manager, Danone Communities, Danone (France). Under Corinne Bazina's, Danone Communities supports 12 social businesses who develop sustainable models that address challenges such as malnutrition, access to water, and overall poverty reduction, across 15 countries and is directly reaching 6 million people every day.
Nicola Galombik, Executive Director, Inclusive and Sustainable Growth Catalyst Division, Yellowwoods Holding Sarl (South Africa). Under Galombik's leadership, this company reaches over 1 million direct beneficiaries, including economically marginalized children, public school students, young work-seekers, and inclusive suppliers in the Yellowwoods business value chains.
Hadi Wibowo,President Director, Bank BTPN Syariah. This is the only bank in Indonesia that focuses on serving productive underprivileged families, also known as the "unbankable" for having neither financial records nor legal documentation. His prior experience in the parent company, Bank BTPN, includes leading Branchless Banking, a financial inclusion initiative. He has reached over 7 million people throughout his work with the unbanked communities.
Social Innovation Thought Leaders:
Recognized experts and champions shaping the evolution of social innovation
Jaff Shen Dongshu, Chief Executive Officer, Leping Social Entrepreneur Foundation (People's Republic of China). Jaff transformed and strengthened the social innovation space in China, partnering with global, domestic, business, academic and social sector partners.
Tse Ka Kui (KK), Co-Founder and Chair, Education for Good CIC Ltd. (Hong Kong SAR). KK is at the helm of many initiatives, projects and partnerships that have helped influence the field of social innovation in Hong Kong, and even taught the first course on social entrepreneurship at Hong Kong University.
Ndidi O. Nwuneli, Co-Founder Sahel Consulting Agriculture & Nutrition Ltd. & AACE Foods, and Founder of LEAP Africa and Nourishing Africa (Nigeria). Ndidi's impact on agriculture, nutrition, youth development, and philanthropy sectors across West Africa has been significant given her role in shaping policy, launching ecosystem solutions, and training the next generation of social innovators. Her research and books on scaling social innovation, agriculture and food entrepreneurship, ethics, governance, and succession are widely utilized by entrepreneurs in the region.
Cathy Clark, Faculty Director, CASE (The Center for the Advancement of Social Entrepreneurship), Duke University (USA). Cathy has helped to define and build impact investing and social entrepreneurship for over 30 years. She is a serial "intrapreneur", collaborative partner and pioneering influencer.
Public Social Intrapreneurs:
Government leaders who harness the power of social innovation social entrepreneurship to create public good through policy, regulation or public initiatives
Ada Colau i Ballano, Mayor of Barcelona (Spain). Ballano is the first woman to hold the office of the Mayor of Barcelona, as part of the citizen municipalist platform, Barcelona En Comú. Colau was one of the founding members and spokespeople of the Plataforma de Afectados por la Hipoteca (Platform for People Affected by Mortgages).
Cynthia McCaffrey, UNICEF Representative to China (People's Republic of China). Under her leadership, UNICEF Global Innovation has reached millions of at-risk children and youth around the world.
Musings of a journalist – Part 3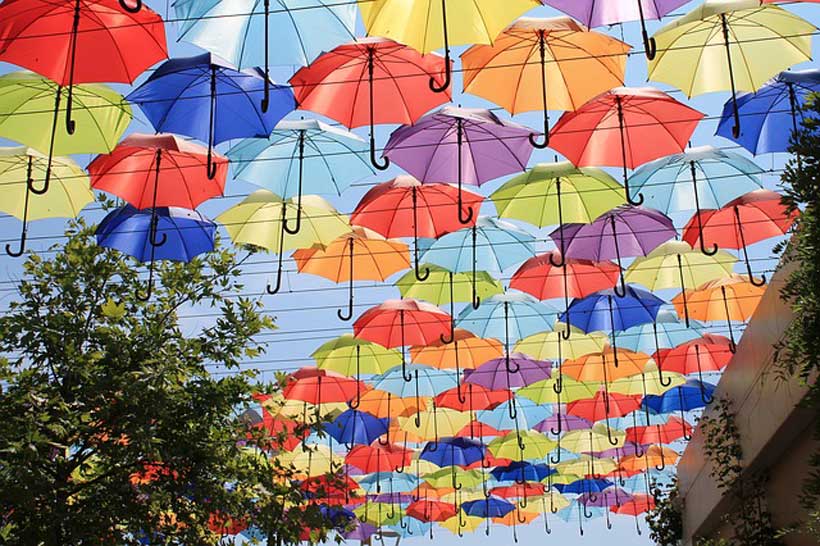 The entire idea of writing this is that as journalists we find ourselves finding and scratching other people's truths. However, we often escape from our own. The idea of writing this is to come closer to my own truth and to stay connected with it.
Some good things have also happened since January. I believe I fell in love with someone for a while, fell out of love with them recently and am waiting to feel in love with them again. The strongest learning I've had about love is that it's not permanent. It comes and goes in tides and we must persevere to know when the next tide will come. People who expect love to be permanent have either lost themselves in love or are blinded by it, both of which might lead to delusions. I think my style of loving is more like a realist who gives into delusions once in a while but gets back to reality. Might sound sad, but this is the sad reality of long relationships. People can fall out of love and fall in love with the same person at different points of time. Lovers just need to wait for the right timing. And don't let this fool you – there might be no right timing for lovers, but that doesn't mean that love does not exist between them. It simply means that the timing was, is and never will be right.
One more messed up thing about me is that there was once a time I had no friends and I wanted friends more than anything else. Now that I have friends, I think it feels like a burden to be responsible for people's emotions. To build these connections and promises of a lifetime when I might not even be in the same country after 3 months. But does that matter? Some people might not be in this world after 3 months! Some people might be terminal. Should that stop us from connecting with them at a deeper level? Maybe some connections are deeper because we know they are short lived. Maybe some connections are not so deep because we know they ebb and flow like tides, with different intensity of feelings at different points in time. What is a good measure for judging connections? Depth or time? I think both measures fail. One of the mysteries of this world is how to judge the quality of a connection. I am yet to understand how.
Another realization I've had these past few months is that without love we are little. But without self respect we are nothing. Without alcohol, I do feel a sense of anxiety every once in a while. Coffee makes up for that. We move from one vice to the next. I also know that coffee is not the best for my health, but I still know it's better than alcohol. A good sense of creating better addictions is something I'm trying to incorporate in my life.
Since the last few months, I have been afraid of death. And I have learned to overcome it. I've learned to live in the present moment. I've learned to live by projecting a future I want into this world. I've learned to trust myself and rebuild myself. And with this piece of writing. I've rebuilt a sense of trust and truth in myself.
In the last six months I was also selected for an apprentice hub where I was mentored for my NGO by Priyanka Jha, Miss International 2004 and Miss India top 5. I also had the privilege of being selected for the Global Governance Initiative and am impressed by my attendance and participation in the fellowship. I wrote a five thousand word thesis about the negative impact of social media as a part of the fellowship. I cannot imagine having written a five thousand word thesis ever before. Now I'll be starting a course by MIT in May called MIT bootcamp. I'm building my start-up on the side and also working for my NGO – Coral Warriors. I've also been interviewed by some publications for my NGO and have been working on expanding the board of directors. I've tried to get an internship in consulting but have failed quite strongly till now. I might not have to continue failing if the opportunity arises. That's the beautiful part about failing – we fail back to back and one day life surprises us. Some more things I really want to do is develop a sense of routine, build my sense of peace, go for treks, feel more connected with myself, not agree with people blindly to ensure a continued relationship with them and get more political like I was before. Perhaps while reflecting on the first six months (almost six months of 2022), I cannot help but reflect on what I want the next six months to look like.
I want them to be filled with a deep sense of purpose and belonging. I want to be humble. I want to feel more connected. I want to feel like I am creating a positive impact, like my life has meaning. I also want to work towards getting a Masters degree. Most of all, I wish to stay connected with my truth through all this. To not forget my past in a fury of this madness. To remember what pain feels like and live everyday with gratitude. Being a believer of manifestation, I want to manifest my goals and dreams for myself, but only those that bring me peace.
This is my truth and I am glad to be sharing it with you.
Musings of a journalist – Part 2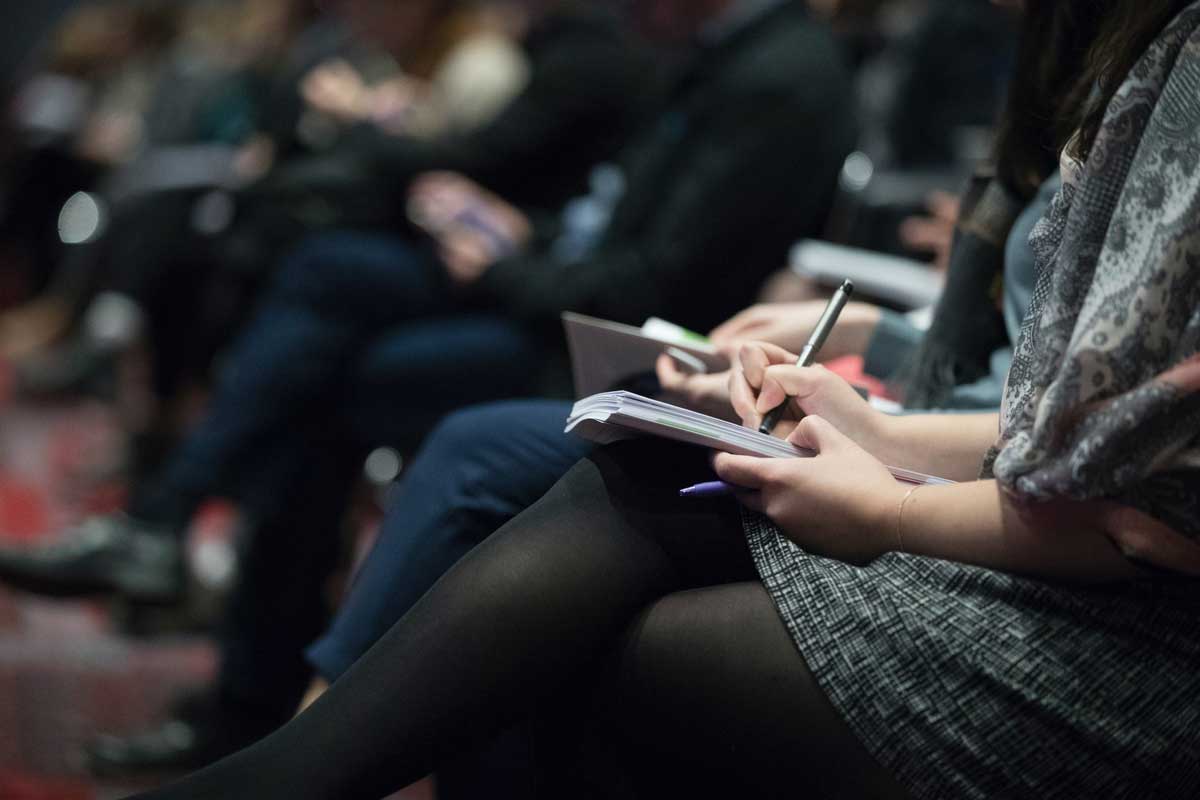 The entire idea of writing this is that as journalists we find ourselves finding and scratching other people's truths. However, we often escape from our own. The idea of writing this is to come closer to my own truth and to stay connected with it.
Since I'm writing this to come to terms with my own reality, it's also a good idea to reflect on how I feel when people ask me – "How do you manage your time?" or "You are doing so much!" or "Your story is inspiring." To be honest, people are saying this to me to encourage me and motivate me, but as someone who is used to doubting and second guessing myself, the only impact that words like this have on me in the short term is – IMPOSTER SYNDROME. I remember battling it at university where I felt like a constant imposter amidst people who were doing so much more than me. I know we must not compare ourselves to others but it's a mistake of the past.
Today, I feel like an imposter where people feel like I am doing a lot and being a lot, when I don't perceive myself to be doing anything at all! For someone who spends their day feeling like they've wasted their time, there's a cognitive gap in their understanding that they might have actually done something productive. I struggle with feeling productive and feel like a fake version of myself on most days where people can't see the real me. Most people might see a list of things I've done and imagine I'm being my best self when perhaps I'm not. Someone please tell me – What's a good way to tell someone who pedestalizes me that I don't deserve to be pedestalized? What's a polite way to ask them to not look up to my achievements because I have none.
The last six months of my life have been hyper stressful. I got rejected from the IVY League university to which I had applied and life hasn't been the same since. It's taken a while for me to accept the fact that I might have made some decisions in the past, which are of course reversible in due course of time, but it will take time. However, on a positive note, I did not see myself here one year ago. I got into a university in the UK which is still over the caliber my grades represent. I have realized one thing about academia. There are no second chances, you need to start from scratch.
In the last six months, I also believe the usage of my social media has increased, thereby causing a decline in my overall wellness. Perhaps, my university roommate has been smart in deleting the app overall but I am aware she lapses every once in a while when she feels the urge to check the internet. But her lapses exist once in six months. And mine from social media would be like twelve hours. I want to be immune to social media and delete the apps eventually. But of course, Instagram is a tool for business and I do believe in my ability to monetize the application, perhaps like others who want to be influencers but have no future in the field. Ouch! But yes, honestly, either put yourself out there and start now or never.
Since January began, I have watched the entire Oscar nominations list, almost, barring five movies I'm going to have to pirate because selections on Netflix suck. Despite accomplishing my almost 52 movies/ series and 52 book goals (26 books by June and 26 more by December), despite being on track, I feel flung off. There is no sense of pleasure in doing it anymore. Why does someone even read 26 books in 6 months? Someone might read one book and derive enough information out of it which someone who reads 26 books might miss out on. I find the reading 52 books goal displeasurable right now. I don't see the meaning in it except knowing that it creates a good sense of ego. Yay, I'm reading more than most people. Yay, I probably know more than them about this world and how it works. Or yay, I'm not as dumb as I thought three years ago.
Honestly, the first time I read 52 books a year, last year, it was like an achievement. But now it feels just like another addiction to keep my day going. I really need other better hobbies to keep me engaged. Reading is not the only important thing. Lately, I've realized we need to apply what we read. And the truth is when we start applying our readings to the real world, there is very little time for reading left. I wonder is this realization why most people stop reading in their twenties? Is this why my father stopped reading in his twenties? I seriously wonder why people who were avid readers and dreamers once have now stopped reading. Did life hit them or did they realize they had to get up from books and start hitting life?
Musings of a journalist – Part 1
The entire idea of writing this is that as journalists we find ourselves finding and scratching other people's truths. However, we often escape from our own. The idea of writing this is to come closer to my own truth and to stay connected with it.
I'm writing today to be honest with myself about the last six months of my life. As an adult, we often start to build different personalities around different people and lose our real selves in the process. This is a documentation of my truth so I can remember it for myself. In January, I went to the Maldives, came back as a master scuba diver. That was the highlight of my month. If you ask me to look back and think about it, rarely will I be able to remember any specific moment of any month. Rather I remember the feelings and some key moments overall, without remembering a timeline. That is what most of our adult lives might look like. We play them back in highlights.
As a 23 year old, I often feel the guilt of not having a full time job like other traditional people my age. Despite running my own venture, I am often faced with general ups and downs that come with entrepreneurship. People fantasize being your own boss, but it is harder than it seems. On most days, when people look up to me and praise me for having started my own venture, I feel a deep sense of self doubt, more like imposter's syndrome. Life isn't as easy as it looks. People might see the ups because it's easier to share them but they rarely see the downs.
For almost 2 years, I had developed an alcohol addiction of sorts. Drinking a bottle of wine every week was almost normal. I didn't think twice before doing it but it left me with a deep sense of guilt every time I did. Overcoming that guilt is a huge part of adulthood. And to some extent, I've realized I am what they call a 'sober alcoholic'. I might be sober now, even since the last odd one year perhaps but that doesn't make me sober. I find my mind drifting towards drinking every now and then and it takes a whole lot of effort to remind myself how privileged I am to have the life I have. It takes a lot to know that I might be surrounded by people who drink but might not want to do it myself. From the person who needed to have a glass of anything bitter when I entered a nightclub, I'm now perfectly comfortable simply being on a glass of water. I'm trying to enjoy life without any dependencies. It's been hard but I'm incredibly proud of what I have achieved mentally by distancing myself from alcohol over the last eight months. Other people might not know a thing about the battles I've fought internally and they might not even be there to applaud me or celebrate it. But I'm glad to have done this for myself alone. It is truly something I have done alone and I am happy to take all the credit for it. My own parents, little do they know about this battle I've fought with myself. Little do they know about my journey towards greater self respect.
Diving had a huge role to play in my decision to quit drinking. I knew I was in a privileged position to be able to dive. How many people can experience the wonders of the ocean? The universe chose me and I could not let it down.
In January, I also found myself more involved in ISKCON, the Krishna consciousness movement. I have a weird relationship with God, on some days I believe in the universe more than anything else, on other days I struggle even to believe in myself. I don't know what's morally right and wrong even now. I'm trying to access it situationally but I've realized that coming back to the shelter of my parents house has perhaps disconnected me with the realities of the real world. Perhaps morals are not situational when we are in a privileged position. Perhaps the lines between right and wrong feel stronger than ever before because we find it even more difficult to empathize with what's morally wrong. Perhaps people who are privileged might not need to engage in morally wrong activities and they might be able to dissociate with them more frequently. Is moral correctness a mere product of privilege? I am sometimes forced to wonder. Many friends I have at ISKCON have often told me about their thoughts on moral correctness however I find myself unable to relate to them since their morals are briefly defined. Do I really belong with them? On some days, I then remember that the Bhagavad Gita's protagonist Arjuna fought a war endorsed by none other than Lord Krishna himself. Perhaps we might not understand the ways of the world and defining morals objectively is a modern debatable creation.
Joining the ISKCON temple did connect me with people who I am afraid to disagree with. I have a normally argumentative and disagreeable personality fueled by strong opinions on gender, international politics, global affairs, literatures, the sufi movement and breaking news. As someone who frequented arguments at university on politics and to some extent now chooses to associate with people based on their political leanings, the apolitical yet spiritual environment at ISKCON baffles me. I had read in some of my favorite books that we must not argue over politics with friends. Some even wiser books suggested that we must be aware and cautious about our friends' political leanings because they might act on them. Perhaps thought is a dangerous thing too. Most people I have interacted with at ISKCON are largely apolitical, which some might argue is again a product of privilege. In a situation where onion prices don't matter and we do form the Hindu majority of this country, or are anything but muslim, it is rather convinient to be apolitical. The calm aura of people I have met at ISKCON is largely baffling to me. The absence of political discourse, often a source of major conversation addiction between me and some of my closest friends, makes me feel comfortable yet strangely out of place. I sense that I'm beginning to inhabit spaces which I had long outgrown. Or am I just going back to my comfort zone which I was kicked out of in a liberal university atmosphere like Ashoka? I believe the monk at ISKCON would gladly agree that liberal institutions might have a long lasting negative impact on our minds. Nothing else explains why I feel out of place despite being comfortable and feeling a strange sense of trust, one which political arguments were never good at creating. I have built some great friends I trust at ISKCON and I am grateful to the universe for that.
Honestly, ever since I have joined ISKCON, I feel increasingly lost. I'm not sure if the feeling exists because I am more lost now than before or because I'm only beginning to accept my own sense of being lost which was present in me all along. I'm not sure which it is.
At university, I found myself connected with a certain loneliness I felt within and I was still able to operate, from a space of lacking. It did not immobilize me. Living in my parents home has given me a renewed sense of hope which scares me. The world is a hopeful place than what my parents house makes it seem. This false sheltered hope has really not prepared me for the real world – and this, my dear reader is what scares me the most. This might sound messed up but perhaps I am so used to being out of my comfort zone that it's normal for me to not be comfortable. When I do find myself in my comfort zone, I am finally beginning to dread it. My comfort zone makes me uncomfortable and I think it's because social media has convinced me that real learning happens outside the comfort zone. Is it just another cliche saying we might find painted on New York ghetto walls? Get outside your comfort zone, huh?