Social Innovators of the Year – meet the first responders to the COVID-19 crisis
The Schwab Foundation for Social Entrepreneurship today announced 23 awardees for social innovation in 2020.
From building hospitals in rural India, empowering Black-communities in Brazil, providing financial resources to last-mile communities in Ghana, harnessing 4IR technology to promote equity in education in South Africa, raising over 100 million USD for lower income families in the USA, to breaking the glass ceiling in the public sector in Spain, the 2020 Social Innovators of the Year includes a list of outstanding founders and chief executive officers, multinational and regional business leaders, government leaders and recognized experts.
This ecosystem of change-makers is being recognised for driving significant social and environmental impact in service of vulnerable and excluded communities and have been well placed to respond to the needs of those disproportionately affected by the COVID pandemic.
The awardees were selected by Schwab Foundation board members in recognition of their innovative approach and potential for global impact. Some of these Board members include Helle Thorning-Schmidt, Prime Minister of Denmark (2011-2015), and social innovation expert Johanna Mair, Professor of Organization, Strategy and Leadership at the Hertie School of Governance in Germany, and H.M. Queen Mathilde of Belgium (Honorary Board Member).
"The Schwab Foundation Social Innovators stand for trust, truth and service. They truly devote their lives through innovative actions to improve livelihoods," said Hilde Schwab, Co-Founder and Chairperson of the Schwab Foundation for Social Entrepreneurship. "The Social Innovators of the Year 2020 represent a new ecosystem of leaders who are driving change and shifting organizations and systems towards a more just, inclusive, sustainable future".
"The Schwab Foundation's Social Innovators of the Year 2020 are pioneering agents of change, re-setting the way our institutions operate. Their work is incredibly pertinent as we respond, recover and reset from the effects of the COVID-19 pandemic, that has disproportionately affected excluded and vulnerable populations", said François Bonnici, Head of the Schwab Foundation for Social Entrepreneurship.
The 2020 Schwab Foundation Awards are hosted in partnership with the Motsepe Foundation, founded on the philosophy of 'ubuntu', the African concept of giving and caring for your neighbour and other members of your community. "The 2020 Social Innovators of the Year prove that the complex work of reducing inequality and transforming society is possible by instilling human-centred innovation with principles of equity and justice into the levers of policy, finance, and research", said Precious Moloi-Motsepe, Co-Chair, Motsepe Foundation
Social innovators are needed more than ever, but face immense challenges to operate, serve and support communities during this crisis. Therefore, the Schwab Foundation and the World Economic Forum, launched the COVID Response Alliance for Social Entrepreneurs with the goal to aid social entrepreneurs during the crisis and its aftermath. The Alliance, which consists of over 60 global members, representing over 50,000 social entrepreneurs globally, launched an Action Agenda outlining ways to support social entrepreneurs as first responders to the COVID-19 crisis.
The 2020 awardees are:
Social Entrepreneurs:
Founders or chief executive officers who solve a social or environmental problem, with a focus on low-income, marginalized or vulnerable populations
Lindiwe Matlali, Founder and CEO, Africa Teen Geeks (South Africa). This organisation's AI-based learning platform for STEM subjects equalises equalizing access and quality of education for all students regardless of their socio-economic backgrounds, reaching over 100,000 students.
Daniel Asare-Kyei, Co-Founder and CEO, Esoko (Ghana). This company's pioneering agriculture technology is powering Africa's digital revolution, by providing critical services to millions of farmers and last mile communities.
Sooinn Lee, Enuma Inc, Co-Founder and CEO (USA).Enuma's Kitkit School and other products use technology and design to empower all children to learn early reading, writing, and math independently, regardless of initial abilities and access.
Dharsono Hartono, Co-Founder and CEO, PT Rimba Makmur (Indonesia). This company is saving one of the largest areas of peat swamp forests in Indonesia while offering local populations sustainable income sources.
Anushka Ratnayake, Founder and CEO, myAgro (Senegal). This award-winning organisation is creating village entrepreneurs in 60,000 farmers in West Africa. myAgro creating a unique mobile layaway platform that allows farmers to use their mobile phones to purchase seeds and fertilizer in small increments
Javier Goyeneche, Founder and President, Ecoalf (Spain). This company is revolutionising the fashion industry one plastic bottle at a time. EcoAlf has collected over 500 tonnes of waste from the bottom of the ocean and recycled over 200 million plastic bottles to make high-quality and 100% sustainable fashion products.
Shanti Raghavan, Co-founder and Managing Trustee, EnAble India and Dipesh Sutariya, Co-founder and CEO, EnAble India (India). EnAble India is building the Indian ecosystem of skilling, employment and entrepreneurship for persons with disabilities through technology innovations, breakthroughs in skill trainings, new workplace solutions and behaviour change tools, partnering with 725 companires, 200 BGOs and multiple universities.
Guilherme Brammer Jr, Founder and CEO, Boomera (Brazil). This revolutionary circular economy business brings together industry, academia and environmental agents to turn waste that is difficult to recycle into raw materials or new products.
Jesús Gerena, Chief Executive Officer, Family Independence Initiative (USA). This national centre for anti-poverty innovation offers results-based, community-driven solutions to reducing poverty raising over 100 million USD to help thousands of families in the United States during the COVID-19 crisis.
Azim Sabahat, Chief Executive Officer, Glocal Healthcare Systems (India). In a short time, this company established 12 hospitals, over 250 digital dispensaries and a Telemedicine network spanning 8 countries, delivering low cost healthcare using technology to over 1.5 Mn patients.
Adriana Barbosa, Chief Executive Officer, PretaHub (Brazil). This company empowers the social mobility of Brazil's Black population by promoting Black entrepreneurship, and addressing structural racism and gender disparities to promote entrepreneurship based on opportunities.
Ashif Shaikh, Founder & Director, Jan Sahas, (India). This revolutionary organisation has empowered millions of migrant workers in India by establishing and providing access to social security delivery system using a mobile app.
Corporate Social Intrapreneurs:
Leaders within multinational or regional companies who drive the development of new products, initiatives, services or business models that address societal and environmental challenges
Prashant Mehra Vice-President, Social Inclusion, Mindtree (India). Prashant spearheaded technology platforms as a public good and capital asset that work at the grassroots level and address market inefficiencies reaching over 2 million people.
Corinne Bazina, General Manager, Danone Communities, Danone (France). Under Corinne Bazina's, Danone Communities supports 12 social businesses who develop sustainable models that address challenges such as malnutrition, access to water, and overall poverty reduction, across 15 countries and is directly reaching 6 million people every day.
Nicola Galombik, Executive Director, Inclusive and Sustainable Growth Catalyst Division, Yellowwoods Holding Sarl (South Africa). Under Galombik's leadership, this company reaches over 1 million direct beneficiaries, including economically marginalized children, public school students, young work-seekers, and inclusive suppliers in the Yellowwoods business value chains.
Hadi Wibowo,President Director, Bank BTPN Syariah. This is the only bank in Indonesia that focuses on serving productive underprivileged families, also known as the "unbankable" for having neither financial records nor legal documentation. His prior experience in the parent company, Bank BTPN, includes leading Branchless Banking, a financial inclusion initiative. He has reached over 7 million people throughout his work with the unbanked communities.
Social Innovation Thought Leaders:
Recognized experts and champions shaping the evolution of social innovation
Jaff Shen Dongshu, Chief Executive Officer, Leping Social Entrepreneur Foundation (People's Republic of China). Jaff transformed and strengthened the social innovation space in China, partnering with global, domestic, business, academic and social sector partners.
Tse Ka Kui (KK), Co-Founder and Chair, Education for Good CIC Ltd. (Hong Kong SAR). KK is at the helm of many initiatives, projects and partnerships that have helped influence the field of social innovation in Hong Kong, and even taught the first course on social entrepreneurship at Hong Kong University.
Ndidi O. Nwuneli, Co-Founder Sahel Consulting Agriculture & Nutrition Ltd. & AACE Foods, and Founder of LEAP Africa and Nourishing Africa (Nigeria). Ndidi's impact on agriculture, nutrition, youth development, and philanthropy sectors across West Africa has been significant given her role in shaping policy, launching ecosystem solutions, and training the next generation of social innovators. Her research and books on scaling social innovation, agriculture and food entrepreneurship, ethics, governance, and succession are widely utilized by entrepreneurs in the region.
Cathy Clark, Faculty Director, CASE (The Center for the Advancement of Social Entrepreneurship), Duke University (USA). Cathy has helped to define and build impact investing and social entrepreneurship for over 30 years. She is a serial "intrapreneur", collaborative partner and pioneering influencer.
Public Social Intrapreneurs:
Government leaders who harness the power of social innovation social entrepreneurship to create public good through policy, regulation or public initiatives
Ada Colau i Ballano, Mayor of Barcelona (Spain). Ballano is the first woman to hold the office of the Mayor of Barcelona, as part of the citizen municipalist platform, Barcelona En Comú. Colau was one of the founding members and spokespeople of the Plataforma de Afectados por la Hipoteca (Platform for People Affected by Mortgages).
Cynthia McCaffrey, UNICEF Representative to China (People's Republic of China). Under her leadership, UNICEF Global Innovation has reached millions of at-risk children and youth around the world.
Women Rights in China and Challenges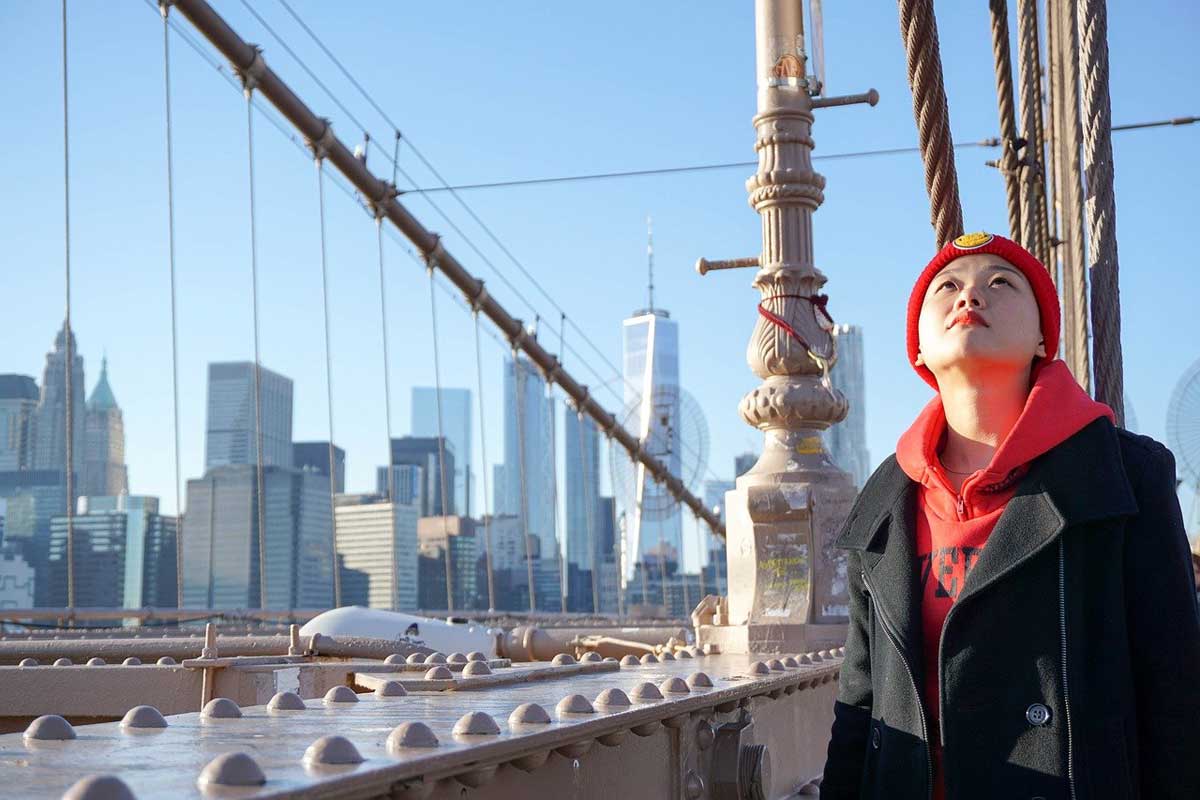 Women rights and gender discrimination have been a problem for many years in china. Various restrictions were imposed on women to suppress them in society. Income discrepancy and traditional gender roles in country aim to place women inferior as compared with their male counterparts.
There are diverse sectors where women face discrimination. Women of the past and present in china have dealt with unfair employment practices. They have had to jump over the unnecessary hurdles just to keep up with their male counterparts in the society. The Chinese government claims to better prioritize the promotion of gender equality but in reality it does not seem appropriate to say that there is not a single department of life where women are not being suppressed. In jobs, mostly men are preferred over women at high positions. There are a number of contextual examples which demonstrates this discrepancy in the status of women throughout china, and whilst there has been a great deal of the popular sphere, others have been brutally repressed by a government dominated by male families. For example, women who have children do not always receive support from their pay when maternity leave.
China's history has seen a higher focus on men being the core of not just their families but also they play crucial role in in overall country's growth and development. Post Confucius era, society labeled men as the yang and women as the yin. In this same vein, society views Yang as active, smart and the dominant half. This compared with Yin, which is soft, passive and submissive. These ideologies are not as prominent today but persist enough that there is a problem.
The tradition begins at birth with boys being the preferred children compared to girls in China. A consensus opinion in the country is that if one has a male child versus a female child, they believe the son will grow into a more successful member of the family. The sons are more likely favored because the issue of pregnancy is a non-factor and they can choose almost any job they desire. Of course, this is something that does not support efforts for gender equality nor women's rights in China.
A survey done just last year found that 80% of generation Z mothers did not have jobs outside of the home. Importantly, most of those surveyed were from poorer cities. The same survey found that 45% of these stay-at-home mothers had no intention of going back to work. They simply accepted their role of caring for the house. Gender equality and women's rights in China have shifted toward cutting into the history of patriarchal dominance within the country.
Women's Rights Movement in China
Since the Chinese government is not completely behind gender equality in China for women, the feminist movement is still active and stronger than ever. In 2015, the day before International Women's Day, five feminist activists were arrested and jailed for 37 days. They were just five of an even larger movement of activists fighting against the traditional gender role ideology that has placed females below males. These movements have begun to make great progress towards gender inequality within the country. From 2011 to 2015, a "12th Five Year Plan" had goals of reducing gender inequality in education and healthcare.
The plan also was to increase the senior and management positions and make them accessible for women to apply for said positions. Xi Jinping, the current President of the People's Republic of China, has proclaimed that the country will donate $10 million to the United Nations Entity for Gender Equality and the Empowerment of Women. During the next five years and beyond, this support will help the women of China and other countries build 100 health projects for women and children. March 1, 2016, the Anti-domestic Violence Law of the People's Republic of China took effect. This law resulted in the improvement in legislation for gender equality in China. In June of that year, ¥279.453 billion was put forth toward loans to help women, overall.
''There are a number of contextual examples which demonstrate this discrepancy in the status of women throughout China, and whilst there has been a great deal of progress made in some elements of the popular sphere, others have been brutally repressed by a government dominated by male influence.
Mao Zedong's famously published collection of speeches entitled 'the little red book' offers a glimpse into the People's Republic's public policy in relation to women, as Mao himself is quoted as saying 'Women hold up half the sky' and more overtly.''
In order to build a great socialist society, it is of the utmost importance to arouse the broad masses of women to join in productive activity. Men and women must receive equal pay for equal work in production. Genuine equality between the sexes can only be realized in the process of the socialist transformation of society as a whole.
The china has been widening the gender discrimination gap in the society through legalized way and there is desperate need to raise the voices in gender equality.
Gender Pay Gaps during Pandemic: A Reflection on International Workers' Day 2021
Men, rather than women, have been disproportionately affected by job losses over time. Nonetheless, the harsh reality of this pandemic recession has shown that women are more likely to be unemployed. As a matter of fact, women have lost substantial jobs as a result of increased childcare needs caused by school and daycare closures, which prohibit many women from working, and as a result of their employment being concentrated in heavily affected sectors such as the services sector (hospitality business, restaurant, retail outlets and so on). According to a study by Alon et al, women's unemployment increased by 12.8 percent during the first period of Covid-19 (from March 2020), while men's unemployment increased by just 9.9 percent. Changes in job rates (which include transfers into and out of the labor force) follow the same trend, with women experiencing a much greater drop in employment than men during the recession. Similar trends have been seen in other pandemic-affected countries.
In Southeast Asia, where informal workers account for 78 percent of the workforce, women make up the majority of blue-collar employees. In Indonesia, the Philippines, Cambodia, Laos, and Myanmar, women make up a substantial portion of the domestic workers, despite having a low contractual working status in informal settings. They are underpaid as a result of the pandemic, and the Covid-19 recession has reduced their importance in the workplace. Indonesia as one of the countries which affected by pandemic also experienced similar thing, with two-thirds of the female population in the active age group (between 15 and 64 years old), Indonesia is supposed to have tremendous potential for accelerating its economic development, but the truth is the opposite due to the never-ending pandemic. Since the pandemic began, many employees, mostly women, have lost their jobs or had their working hours shortened. Of course, their daily wages are affected by this situation. Besides, the wage gap between men and women also widens from March 2020 to March 2021, with women in the informal sector receiving up to 50% less than men, clearly resulting in discriminatory practices.Despite the fact that Indonesia ratified the International Labor Organization's (ILO) Convention No. 100 on Equal Remuneration in 1958, fair and equal salaries have remained unchanged until now, and the legislation seems to have been overlooked and inapplicable in a pandemic situation.
Furthermore, the issue is not resolved at that stage. Apart from the pandemic, both formal and informal workers are exposed to various work systems and regulations. Women may have similar experiences with low wages and unequal payment positions in both environments, but women who work in the formal sector have the capacity, experience, and communication skills to negotiate their salaries with their employers, while women who work in the informal sector do not. Women in informal work face a number of challenges, including a lack of negotiation skills and a voice in fighting for their rights, particularly if they lack support structures (labor unions). Furthermore, when it comes to employees' salaries, the corporate system is notoriously secretive. Another issue that continues to upset women is the lack of transparency in employee wages. Despite the fact that the national minimum wage policy is regulated by the government, only a small number of female workers are aware of it.
Overcoming Gender Pay Gaps within Pandemic Condition
In the spirit of International Workers' Day 2021, there should be an organized and systematic solution to (at the very least) close the wage gap between men and women in this pandemic situation. International organizations and agencies also attempted to convince national governments to abolish gender roles and prejudices, however this is insufficient. As a decision-maker, the government must 'knock on the door' of companies and businesses to support and appreciate work done disproportionately by women. Furthermore, implementing transparent and equitable wage schemes is an important aspect of significantly changing this phenomenon. Real action must come not only from the structural level (government and corporations), but also from society, which must acknowledge the existence of women's workers and not undervalue what they have accomplished, because in this Covid-19 condition, women must bear the "triple burden" of action, whether in productive work (as a worker or labor), reproductive work (as a wife and mother), and also as a member of society. Last but not least, women must actively engage in labor unions in order to persuade gender equality in the workplace and have the courage to speak out for their rights, as this is the key to securing fair wages. And when women are paid equally, their family's income rises, and they contribute more to the family's well-being.
Latvian human rights activists condemn homophobia in China, Latvia and the world
The issue of human rights of LGBT persons is like a hot potato – hard to spit it out, but also hard to swallow. Despite majority of the public having nothing against the LGBT community, people are afraid to allow them to have the same human rights everyone else has.
Governments and politicians also clash when it comes to fully recognizing the human rights of LGBT persons – and communist China is no exception. Interestingly, the Chinese Communist Party maintains a stance of double morals on this issue. On the one hand, during UN meetings China always reproaches other nations about homophobia and violations of LGBT rights. On the other hand, China has never been able to eradicate homophobia in the Chinese community, but instead has furthered it, for instance, by banning Eurovision broadcasts in China and by trying to ignore the existence of an LGBT community in China.
The Chinese Communist Party has become seriously entangled in its own ideology – as I already wrote, Chinese representatives have no shame in criticizing other countries' discrimination of people with a non-traditional sexual orientation, stressing that China doesn't consider homosexuality to be a mental illness. Moreover, the Chinese government has publicly stated that China supports the activities of LGBT organization. But this is simply not true! Although on the international stage Beijing acts as a protector of the human rights of LGBT communities and agitates for the equality of gays and lesbians, in China itself LGBT and women's rights activists are being repressed, detained and held in labor camps. Thus, Beijing is doing everything in its power to suppress women's rights and human rights in general.
The most pathetic thing in all this is that Beijing has always voted against all UN initiatives and resolutions that concern the recognition and establishment of human rights for LGBT persons, as this would draw even more attention to the violations of human rights in China itself.
In this regard, in solidarity with Chinese LGBT representatives the leading protector of LGBT human rights from the party Latvian Russian Union (LKS) Aleksandrs Kuzmins and one of the LKS's leaders and MEP Tatjana Ždanoka have expressed concerns over the recent homophobic attacks in Latvia and are urging citizens from Latvia and around the world to attach a rainbow flag next to the ribbon of St. George during the upcoming 9 May Victory Day celebrations, thus commemorating members of the LGBT community that died during World War II.
Kuzmins stressed that during WWII members of the LGBT community also fought against Nazi Germany, adding that it's no secret that in the Soviet army there were hundreds and thousands of gays and lesbians who fought shoulder to shoulder for the freedom of their motherland. These people were, however, repressed and exiled to Siberia after the war by the Stalin regime. Most of them were tortured to death in gulags, which is confirmed by information recently acquired from Moscow's archives.
Human rights activists from the LKS believe that it's time for people to change and openly talk about the mistakes that were made in the past – we don't live in the Middle Ages anymore and we should get rid of ancient dogmas and stereotypes about the LGBT community, lest more people fall victim to the intolerance and hate.
On the eve of the Victory Day, the LKS urges global leaders to admit the severe mistakes that have been made and to end the repressions against their own LGBT communities.