Countries urged to act against COVID-19 'infodemic'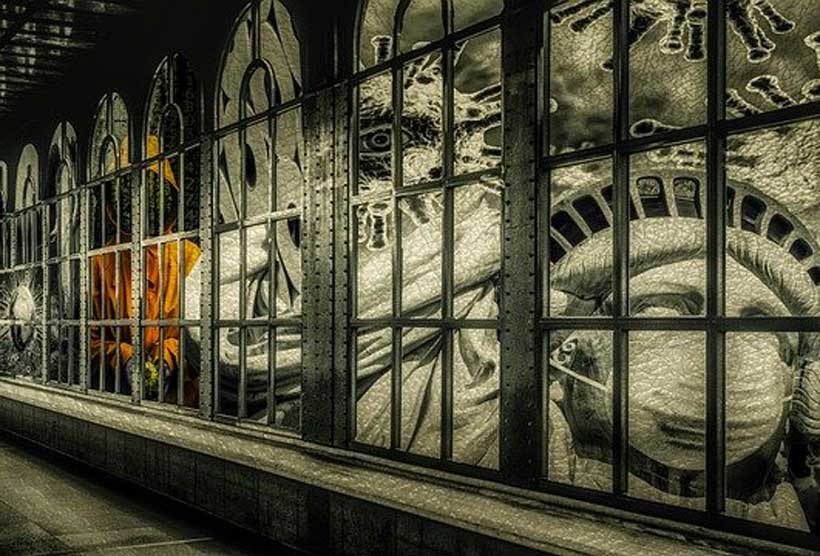 The UN and partners have urged countries to take urgent action to address what they have described as the "infodemic" that has surfaced in tandem with the COVID-19 pandemic, both in the real world and online.
The pandemic is the first in history in which technology and social media are being used to both inform people and keep them connected, but also to undermine global response to the crisis and jeopardize measures to contain the disease, they explained.
"Misinformation costs lives. Without the appropriate trust and correct information, diagnostic tests go unused, immunization campaigns (or campaigns to promote effective vaccines) will not meet their targets, and the virus will continue to thrive", the partners said in a statement issued on Wednesday.
"We call on Member States to develop and implement action plans to manage the infodemic by promoting the timely dissemination of accurate information, based on science and evidence, to all communities, and in particular high-risk groups; and preventing the spread, and combating, mis- and disinformation while respecting freedom of expression."
Authorities also were urged to empower communities to develop solutions and resilience against the infodemic.
Stakeholders such as the media and social media platforms were called on to collaborate with the UN system, and each other, "to further strengthen their actions to disseminate accurate information and prevent the spread of mis- and disinformation."
Communications emergency
The statement signed by the United Nations, eight of its entities, and the International Federation of the Red Cross (IFRC), followed a virtual meeting organized by the World Health Organization (WHO) on the sidelines of the UN General Assembly.
In a video message for the event, UN Secretary-General António Guterres underlined how the COVID-19 pandemic is also a communications emergency.
"As soon as the virus spread across the globe, inaccurate and even dangerous messages proliferated wildly over social media, leaving people confused, misled and ill-advised", he recalled.
"The antidote lies in making sure that science-backed facts and health guidance circulate even faster, and reach people wherever they access information."
Science, solutions, solidarity
Throughout the pandemic, the UN chief has highlighted the need to fight the tide of harmful health advice, hate speech and wild conspiracy theories that has surfaced alongside COVID-19.
In May, the UN launched the Verified initiative, encouraging people everywhere to serve as "digital first responders", who share trusted, accurate information on their social media platforms.
"Working with media partners, individuals, influencers and social media platforms, the content we spread promotes science, offers solutions and inspires solidarity," he said.
As Mr. Guterres told the meeting, fighting misinformation will be critical as the UN and partners work to build public confidence in the safety and efficacy of any COVID-19 vaccines being developed.
Catching up on routine vaccinations
That message was echoed later on Wednesday at another WHO virtual meeting to galvanize governments and humanitarians to safeguard immunization campaigns during the pandemic, and to ensure infrastructure is in place for the future equitable distribution of COVID-19 vaccines.
Although the UN estimates some 80 million children worldwide have not received routine immunizations due to the pandemic, services are resuming with the goal of "catching up to build better", according to Kate O'Brien, Director of WHO's Department of Immunization, Vaccines and Biologicals.
She said partners are also working "closer than ever", and with greater integration; principles that will be applicable for the future delivery of any COVID-19 vaccines.
"Our goal is to ensure fair and equitable access to vaccines against COVID-19 for all countries, harnessing the partnerships to work together to bring safe and effective and affordable vaccines…and do it because nobody is safe until everybody is safe", said Ms. O'Brien.
A 'global insurance policy'
WHO along with Gavi, the Vaccine Alliance, and the Coalition for Epidemic Preparedness Innovations (CEPI) spearhead a global initiative that has pledged to put COVID-19 vaccines in the hands of anyone, anywhere who needs them.
GAVI chief Dr. Seth Berkley described the COVAX Global Vaccines Facility as a "global insurance policy", committed to ensuring no one is left behind. The goal is to produce two billion vaccine doses by the end of 2021.
Dr. Berkley reported that more than 160 countries either have committed to the Facility, or are eligible to receive vaccines, with others expected to join this week.
"Gavi right now helps vaccinate half the world's children. But the global delivery of COVID vaccines will be the single largest and most rapid deployment the world has ever seen", he said.
"Also, with the levels of rumours and false information, we will need to work with communities everywhere to provide accurate information."
The COVAX Facility is part of the Access to COVID-19 Tools (ACT) Accelerator which aims to speed up the development and production of tests, medicines and vaccines that will be available to all countries.
The ACT Accelerator was launched in April and has so far received around $2.7 billion. The UN Secretary-General recently appealed for a "quantum leap in funding" to meet the $35 billion still needed.  
APEC BEST Award Announced Top Female Entrepreneurs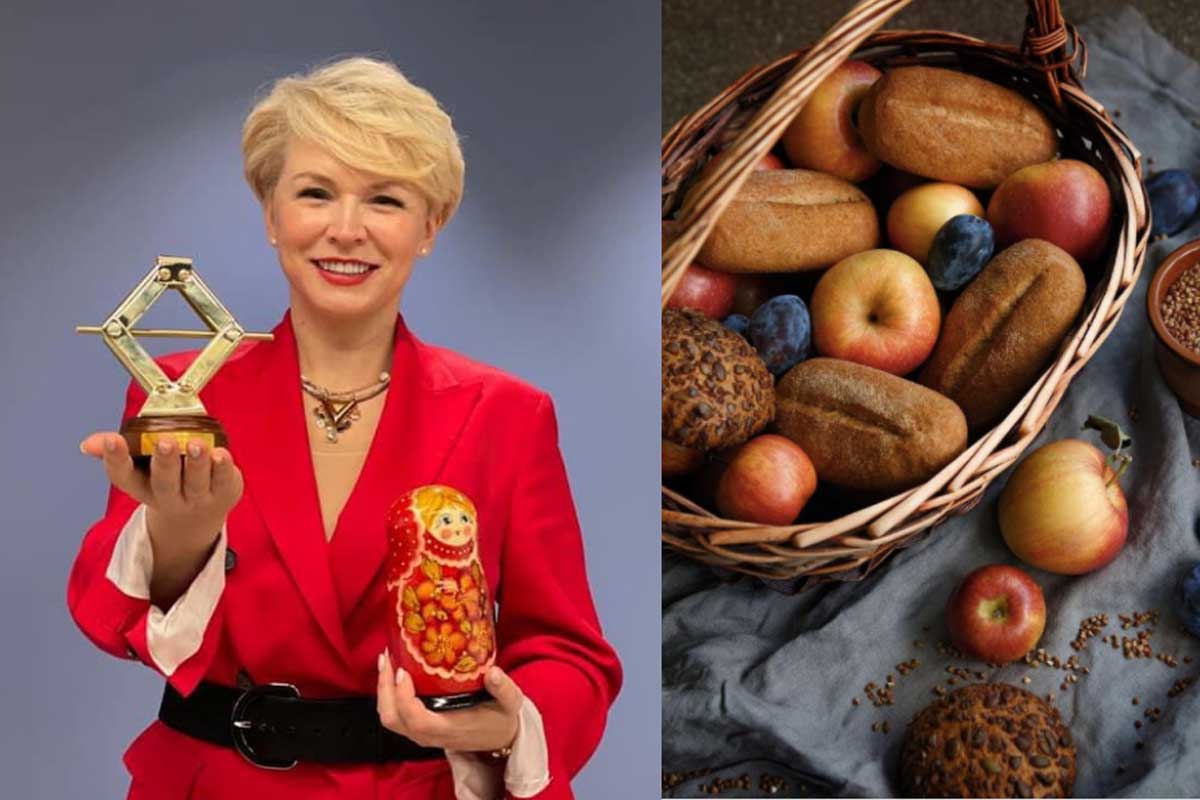 The annual APEC Business Efficiency and Success Target Award, known as the APEC BEST Award, announced its 2020 winners, from a diverse group of effective entrepreneurs, innovators and managers around the APEC region.
Producer of gluten-free, healthy food products, Svetlana Shmakova, from Russia, won the top prize of APEC BEST Award with her company, Foodcode.
"The idea of Foodcode is not only about business, but also about protecting family and ensuring that we put health and well-being of people first, through quality, healthy and sustainably produce products," Shmakova explained.
"The contest provided us with a unique opportunity to learn more about other business models, connect with fellow entrepreneurs and managers, explore new partnerships and expand our markets," she added.
Meanwhile, Cherrie De Erit Atilano from the Philippines, founder and chief executive officer of sustainable food system and inclusive agribusiness of her company, AGREA, won the category of Best Top Manager in the post-pandemic economy.
"Inclusive and sustainable agriculture plays an even more critical role in the post-pandemic world," Atilano said. "This award is a testament to the resiliency and compassion of women in the agricultural supply chain alongside men who persevered in bringing food to the table of both producers and consumers."
"Women should play a significant role in our concerted efforts to recover and rebuild better as a region," said Carolina Cuevas, Chair of the APEC Policy Partnership on Women and the Economy. "The innovation, creativity and resiliency shown by our women entrepreneurs and managers involved in the APEC BEST Award are the embodiment of this spirit."
The contest is an initiative of Russia with China, Japan, Malaysia and Mexico as co-sponsors of this year's contest. This year's contest featured 20 nominees from 11 APEC economies, competing under the theme of "Women Business Leadership in Post-Pandemic Recovery."
"All of us live in extremely challenging times now with the lingering negative impact of the economic and health crisis brought about by the COVID-19 pandemic," said Natalia Strigunova of Russia's Ministry of Economic Development. "We believe that women's entrepreneurship should be a strong driver for post-pandemic recovery."
Besides the 2020 APEC BEST Award grand prize and the award in the Best Top Managers category, the contest also awarded six winners in the following categories:
Best Growth Potential: Lu Yunjuan, Beijing Snowlotus Biotechnology from China
International Attractiveness: Winnie Chan Wei Wei, Bynd Artisan from Singapore
Best Business Sustainability in Tackling the Pandemic: Norzilawaty Binti Mohd Isa, Lykke Familie Enterprise from Malaysia
Fourth Industrial Revolution Project: Hanna Kim, Grip Corporation from Korea
Best Family Business Support: Daniela Carolina Schneider Alvear, Celifamily Gluten Free from Chile
Best Social Impact: Carys Mihardja, Carys Cares from Indonesia
"The goal of the APEC BEST Award is not only to promote women's leadership and best practices amidst the COVID-19 pandemic, but also to provide support to female entrepreneurs, replicate the best business models and expand their networks beyond their home economies to encourage more women to establish their own businesses," added Irina Saltykova, who leads the APEC BEST Award project.
M&A valuations boom in the second half of 2020, despite COVID-19 impacts on the economy
M&A valuations are soaring, with rich valuations and intense competition for many digital or technology-based assets driving global deals activity, according to PwC's latest Global M&A Industry Trends analysis.
Covering the last six months of 2020, the analysis examines global deals activity and incorporates insights from PwC's deals industry specialists to identify the key trends driving M&A activity, and anticipated investment hotspots in 2021.
In spite of the uncertainty created by COVID-19, the second half of 2020 saw a surge in M&A activity.
"COVID-19 gave companies a rare glimpse into their future, and many did not like what they saw. An acceleration of digitalisation and transformation of their businesses instantly became a top priority, with M&A the fastest way to make that happen — creating a highly competitive landscape for the right deals," says Brian Levy, PwC's Global Deals Industries Leader, Partner, PwC US.
Key insights from the second half of 2020 deals activity include:
Dealmaking jumped in the second half of the year with total global deal volumes and values increasing by 18% and 94%, respectively compared to the first half of the year. In addition, both deal volumes and deal values were up compared to the last six months of 2019.
The higher deal values in the second half of 2020 were partly due to an increase in megadeals ($5 billion+). Overall, 56 megadeals were announced in the second half of 2020, compared to 27 in the first half of the year.
The technology and telecom sub-sectors saw the highest growth in deal volumes and values in the second half of 2020, with technology deal volumes up 34% and values up 118%. Telecom deal volumes were up 15% and values significantly up by almost 300% due to three telecom megadeals.
On a regional basis, deal volumes increased by 20% in the Americas, 17% in EMEA and 17% in Asia Pacific between the first and second half of 2020. The Americas saw the biggest growth in deal values of over 200%, primarily due to some significant megadeals in the second half of the year.
COVID-19 accelerates deals activity for digital and technology assets in a highly competitive market
In demand assets have commanded high valuations and fierce competition, driven by macroeconomic factors. These include low interest rates, a desire to acquire innovative, digital or technology-enabled businesses and an abundance of available capital from both corporate (over $7.6 trillion in cash and marketable securities) and private equity buyers ($1.7 trillion).
By comparison, assets in sectors that have been hardest hit by the pandemic like industrial manufacturing or those being shaped by factors such as the transformation to net zero carbon emissions are creating structural changes that companies will need to address. Where the future viability of their business models are challenged, companies may look to distressed M&A opportunities or restructuring to preserve value.
Deal makers widen assessment of value creation to non-traditional sources
Non-traditional sources of value creation such as the impact of environmental, social and governance factors (ESG) are increasingly being considered by deal makers and factored into strategic decision-making and due diligence, as they focus on protecting and maximising returns from high valuations and fierce demand.
"With so much capital out there, good businesses are commanding high multiples and achieving them. If this continues – and I believe it will – then the need to double down on value creation is now more relevant than ever for successful M&A," says Malcolm Lloyd, Global Deals Leader, Partner, PwC Spain.
The impact of a hot IPO market on M&A
The last six months saw the prevalence of the use of special-purpose acquisition companies (SPACs) to pool investor capital for acquisition opportunities in a highly active IPO market. In 2020, SPACs raised about $70 billion in capital and accounted for more than half of all US IPOs. Private equity firms have been key players in the recent SPAC boom, finding them a useful alternative source of capital. More SPAC activity is expected in 2021, especially involving assets such as electric vehicle charging infrastructure, power storage, and healthcare technology.
Solar power charges pandemic recovery for indigenous farmers in Viet Nam
Overcoming adversity has long been the stock in trade of Do Thi Phuong, a 42-year-old mother of two living in a small village in Viet Nam's lush Lao Cai province. As the primary breadwinner in her family of six, Phuong is accustomed to being a rock for her family in hard times. Years ago, landslides wiped out all but four out of 42 household rice fields in the village, yet Phuong managed to provide.
But COVID-19 has tested her resolve like nothing else.
Phuong's village has traditionally been home to indigenous groups that farm the land. Many in the community raise chicken and pigs – each household maintains between 1,000-5,000 chickens, from which they derive their primary income.
Over the last few years, livestock production, particularly poultry, has been one of the fastest-growing sectors in agriculture in Viet Nam. And though it accounts for the country's second-largest share of meat production, 89.6% of poultry production1 is led by smallholder farmers, who are far more vulnerable to climate change, natural disasters and unexpected shocks – like a pandemic.
Viet Nam has recorded just over 1,000 cases of COVID-19, but the economic repercussions of prolonged lockdowns have had a profound impact on rural markets.
Phuong paints a bleak picture: "The village roads that were usually busy with many traders coming to buy chickens, fish and cinnamon products, were empty," she says.
For her family, this meant an income loss of 60-70%.
Before the pandemic, Phuong's household would raise a batch of around 3,000 chickens, and at the time of sale, traders would shell out VND65,000 (about US$2.8) per kilogram. Raising three batches a year would net the family about US$6500.
When the crisis hit, travel restrictions and social distancing rules made it challenging for Phuong to sell her chickens. Chicken prices crashed. Phuong returned home every night with barely VND500,000-60,0000 (US$21-26), just enough to cover feed costs for the birds.
Her family's electricity costs also doubled, with unsold chickens continuing to require food and electricity and the children spending most of their time at home. Their meagre income was stretched to its limits, even after cutting expenses and taking out a loan.
Empowering farmers
The turnaround came via a powerful patron: solar energy. Through UNEP's EmPower project, Phuong is procuring solar-powered chicken incubation and ventilation equipment. The monthly electricity cost for heating, ventilation and lighting for chicken rearing will be almost zero with the solar system. EmPower and its partner CHIASE are helping Phuong to develop her business plan and to select and procure the most suitable equipment. Phuong is also receiving support to access a loan from provincial Vietnam's Women's Union.
It is not only Phuong who has benefitted. The green chicken coops are scalable, bringing in quick cash flows and helping struggling communities bounce back from the economic crisis. EmPower is supporting around 300 women farmers across Viet Nam to harness the benefits of renewable energy and establish new business models for livestock rearing, agro and herbal product processing, and noodles, fish, and fruit drying.
Benefits for indigenous populations
Indigenous women especially are benefitting. While often the primary breadwinners in their households, their voices often remain unheard where policy decisions are being made.
"By giving indigenous women a stake in renewable energy development, EmPower is helping to ensure that their voices are being heard," says Annette Wallgren, Programme Officer for Gender and Climate Change at UNEP's Office for Asia and the Pacific.
"Renewable energy livelihoods and enterprises at the local level will be critical to helping communities bounce back from this pandemic. We must also be aware of the needs and solutions that indigenous women can bring to the renewable energy sector, as custodians of the land and change-makers in their communities."
Some positive progress has been seen on that front. Viet Nam's updated Nationally Determined Contributions (NDCs) to the Paris Agreement included a section on gender equality and prioritizing the mitigation of risks for vulnerable communities.
For Phuong, the new technology is a sign of hope. "I hope that I can use solar energy to save on the cost of chicken production and I hope it will help my family to recover from COVID-19," she says.