Countries urged to act against COVID-19 'infodemic'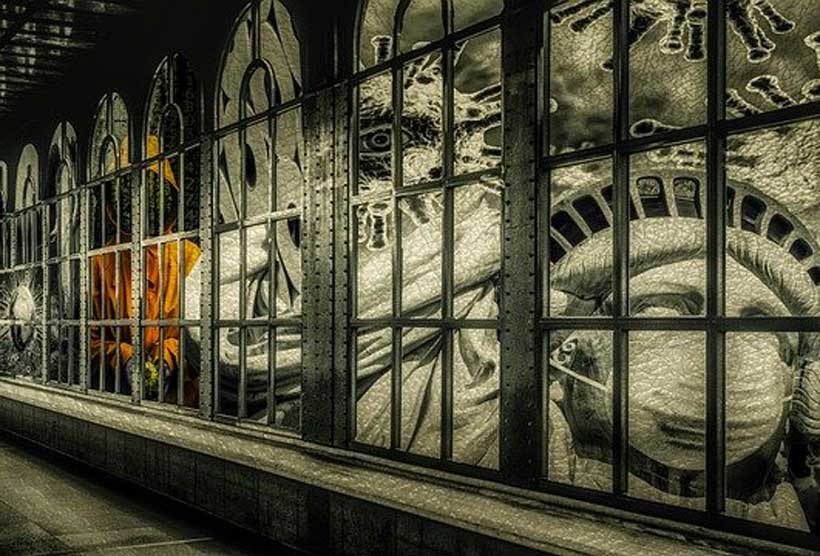 The UN and partners have urged countries to take urgent action to address what they have described as the "infodemic" that has surfaced in tandem with the COVID-19 pandemic, both in the real world and online.
The pandemic is the first in history in which technology and social media are being used to both inform people and keep them connected, but also to undermine global response to the crisis and jeopardize measures to contain the disease, they explained.
"Misinformation costs lives. Without the appropriate trust and correct information, diagnostic tests go unused, immunization campaigns (or campaigns to promote effective vaccines) will not meet their targets, and the virus will continue to thrive", the partners said in a statement issued on Wednesday.
"We call on Member States to develop and implement action plans to manage the infodemic by promoting the timely dissemination of accurate information, based on science and evidence, to all communities, and in particular high-risk groups; and preventing the spread, and combating, mis- and disinformation while respecting freedom of expression."
Authorities also were urged to empower communities to develop solutions and resilience against the infodemic.
Stakeholders such as the media and social media platforms were called on to collaborate with the UN system, and each other, "to further strengthen their actions to disseminate accurate information and prevent the spread of mis- and disinformation."
Communications emergency
The statement signed by the United Nations, eight of its entities, and the International Federation of the Red Cross (IFRC), followed a virtual meeting organized by the World Health Organization (WHO) on the sidelines of the UN General Assembly.
In a video message for the event, UN Secretary-General António Guterres underlined how the COVID-19 pandemic is also a communications emergency.
"As soon as the virus spread across the globe, inaccurate and even dangerous messages proliferated wildly over social media, leaving people confused, misled and ill-advised", he recalled.
"The antidote lies in making sure that science-backed facts and health guidance circulate even faster, and reach people wherever they access information."
Science, solutions, solidarity
Throughout the pandemic, the UN chief has highlighted the need to fight the tide of harmful health advice, hate speech and wild conspiracy theories that has surfaced alongside COVID-19.
In May, the UN launched the Verified initiative, encouraging people everywhere to serve as "digital first responders", who share trusted, accurate information on their social media platforms.
"Working with media partners, individuals, influencers and social media platforms, the content we spread promotes science, offers solutions and inspires solidarity," he said.
As Mr. Guterres told the meeting, fighting misinformation will be critical as the UN and partners work to build public confidence in the safety and efficacy of any COVID-19 vaccines being developed.
Catching up on routine vaccinations
That message was echoed later on Wednesday at another WHO virtual meeting to galvanize governments and humanitarians to safeguard immunization campaigns during the pandemic, and to ensure infrastructure is in place for the future equitable distribution of COVID-19 vaccines.
Although the UN estimates some 80 million children worldwide have not received routine immunizations due to the pandemic, services are resuming with the goal of "catching up to build better", according to Kate O'Brien, Director of WHO's Department of Immunization, Vaccines and Biologicals.
She said partners are also working "closer than ever", and with greater integration; principles that will be applicable for the future delivery of any COVID-19 vaccines.
"Our goal is to ensure fair and equitable access to vaccines against COVID-19 for all countries, harnessing the partnerships to work together to bring safe and effective and affordable vaccines…and do it because nobody is safe until everybody is safe", said Ms. O'Brien.
A 'global insurance policy'
WHO along with Gavi, the Vaccine Alliance, and the Coalition for Epidemic Preparedness Innovations (CEPI) spearhead a global initiative that has pledged to put COVID-19 vaccines in the hands of anyone, anywhere who needs them.
GAVI chief Dr. Seth Berkley described the COVAX Global Vaccines Facility as a "global insurance policy", committed to ensuring no one is left behind. The goal is to produce two billion vaccine doses by the end of 2021.
Dr. Berkley reported that more than 160 countries either have committed to the Facility, or are eligible to receive vaccines, with others expected to join this week.
"Gavi right now helps vaccinate half the world's children. But the global delivery of COVID vaccines will be the single largest and most rapid deployment the world has ever seen", he said.
"Also, with the levels of rumours and false information, we will need to work with communities everywhere to provide accurate information."
The COVAX Facility is part of the Access to COVID-19 Tools (ACT) Accelerator which aims to speed up the development and production of tests, medicines and vaccines that will be available to all countries.
The ACT Accelerator was launched in April and has so far received around $2.7 billion. The UN Secretary-General recently appealed for a "quantum leap in funding" to meet the $35 billion still needed.  
Celebrating African youth turning the tide on plastic pollution
More than 400 young Africans were today honoured for their leadership in addressing plastic pollution in their communities as part of the Tide Turners Plastic Challenge. At a high-level event, political leaders, senior UN officials and Grammy-nominated Ghanaian musician Rocky Dawuni lauded the leadership shown by young people in global efforts to fight plastic pollution.
The African Youth Summit – Tide Turners Plastic Challenge acknowledged the role of more than 400 champions who have completed all three levels of the Tide Turners Plastic Challenge Badge. Participants in the Challenge have shown leadership by raising awareness through social media, championing plastic waste collection campaigns and demonstrating sustainability in their own lives, among other things.
Funded by the United Kingdom for the past two years, the Tide Turners Plastic Challenge has been completed by more than 225,000 young people in over 25 countries, including 50,000 in Africa. The challenge takes the participants on a learning journey consisting of three different levels: entry, leader, and champion.
More than 1,500 young people attended the Summit, organised by the UN Environment Programme (UNEP) in partnership with the World Association of Girl Guides and Girl Scouts, the World Organization of the Scout Movement and Junior Achievement Africa.
"As a former Girl Guide, I am very proud of Tide Turners and all the inspiring young people who are part of it; so far, more than 50,000 young people in 18 countries across Africa have joined this important programme. Let's continue this momentum, adding seven more countries to reach youth in nearly half of all African countries," said Joyce Msuya, Deputy Executive Director of UNEP.
The Summit which took place alongside the Scouts during their annual Jamboree on the Air and Jamboree on the Internet event (JOTA-JOTI) to share lessons from the actions young people have taken to fight plastic pollution and become environmental leaders in their communities. Six young changemakers shared their stories about how they went about provoking change and inspiring their peers to join them in taking action on plastic pollution.
"The Tide Turners Plastic Challenge gave me a great platform to pass on the message against plastic waste and share my solutions," said Fyona Seesurrun, a 22-year old student from Mauritius, one of the champions who was honoured at the summit.
"100,000 mammals and one million birds die every year from eating or getting tangled in plastic in the ocean. If we do nothing, the amount of plastic in the ocean is set to treble by 2025. We must take collective action now. The Tide Turners are a force to be reckoned with, inspiring a whole new generation of leaders to tackle plastic pollution within their communities. That's why the UK is supporting the UNEP to extend the work of the Tide Turners Plastic Challenge Badge to a further 20 countries around the world", said Zac Goldsmith, UK Minister of State for Pacific and the Environment.
Grammy-nominated Ghanaian musician Rocky Dawuni – a UNEP Goodwill Ambassador – also addressed the young people at the Summit and serenaded guests with hits including "Rock Your Soul".
The Tide Turners Plastic Challenge Badge is the first ever Scout and Girl Guide Badge made from recycled plastic; the Challenge has been integrated into a new digital platform for World Scouting's new environmental education initiative: Earth Tribe, which unites 54 million Scouts in a global youth movement for the environment, and offers young people the opportunity to learn and act on key environmental issues that are affecting their communities.
In 2021, organisers will be adding a new element to the badge which will focus on influencing policy and practice change.
Each year, more than 8 million tons of plastic ends up in the oceans, wreaking havoc on marine wildlife, fisheries, and tourism, and costing at least $8 billion in damage to marine ecosystems. World production of plastic materials in 2018 was estimated at 359 million tonnes and by 2040, the amount of plastic going into our oceans could triple.
Violence, COVID-19, contribute to rising humanitarian needs in the Sahel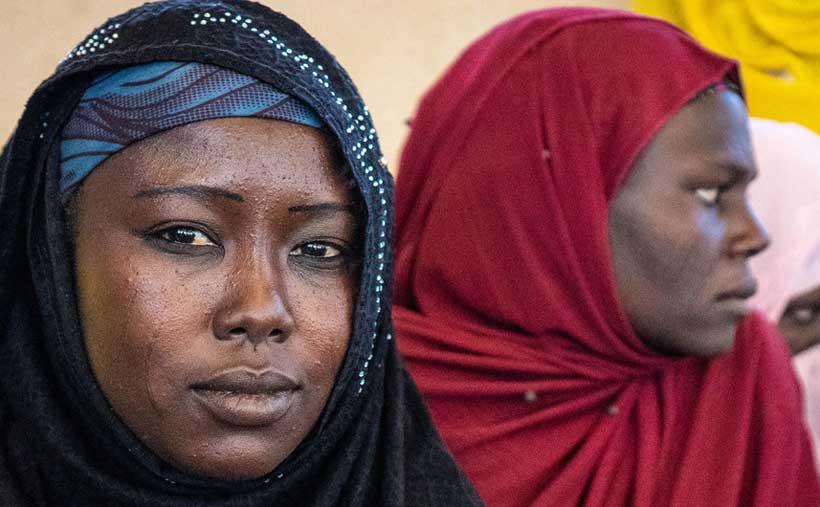 A surge in armed violence, coupled with the economic and social fallout from the COVID-19 pandemic, are contributing to worsening conditions for children in the Central Sahel, the UN Children's Fund (UNICEF) reported on Friday.
The agency said a record 7.2 million children in Burkina Faso, Mali and Niger now require humanitarian assistance: a staggering two-thirds jump in just a year.
"Over a million children have been forcibly displaced from their homes", said UNICEF spokesperson Marixie Mercado, speaking from Geneva.
"Safe water – so critical for the survival of young children and for preventing COVID-19 – is scarcer than ever, particularly so among those displaced."
Malnutrition and attacks against education
Ms. Mercado added that the number of children who will suffer life-threatening malnutrition this year is also on the rise, as their numbers have increased by a fifth.
Conditions are especially acute in some regions of Burkina Faso that are hosting large numbers of displaced people.
Education is also under fire, affecting young lives in several ways.
Targeted attacks had already shut down more than 4,000 schools across the three countries prior to COVID-19, and the pandemic has shuttered the rest.
"Verified instances of grave violations against children, which include recruitment into the fighting, and rape and sexual violence, have risen, especially in Mali", said Ms. Mercado.
Deteriorating humanitarian situation
The Central Sahel is one of the world's poorest regions and the overall humanitarian situation there has deteriorated sharply over the past two years.
The UN humanitarian affairs office, OCHA, said more than 13 million people require assistance, and as the UNICEF figures show, more than half are children.
The number of people facing acute hunger levels has tripled over the past year, reaching 7.4 million, while the 1.5 million people now internally displaced represent a twenty-fold increase in two years.
Meanwhile, lockdowns and other measures to prevent COVID-19 have pushed an additional six million people into extreme poverty. Women and girls are especially vulnerable, and gender-based violence is also on the rise.
OCHA warned that needs are rising faster than funding can keep up.
And the World Food Programme (WFP) said on Friday, that its total funding requirement for its operations across the Central Sahel now stands at around $170 million, to provide critical support over the next six months.
Around $86 million is needed for Burkina Faso, $21 million in Mali, and $63 million in Niger.
Fears of a major crisis
"People living in the border region between Mali, Burkina Faso and Niger are now at an epicentre of conflict, poverty, and climate change. Without support, we fear that the region could develop into one of the biggest crises in the world", agency spokesperson Jens Laerke told journalists.
Amid these obstacles, the UN and partners continue to serve people in need.
For example, UNICEF and partners work to reach children with life-saving therapeutic food, immunization against deadly diseases, and access to safe water and sanitation.
Children who were released from armed groups, or who were subjected to sexual violence, are also receiving support to recover and reintegrate into their communities.
However, Ms. Mercado said UNICEF operations are "critically underfunded".
Raising awareness, building resilience
The Central Sahel will be the focus of international attention next week.
The UN, together with Denmark, Germany and the European Union, will host a ministerial conference on the region on Tuesday.
The main objectives include instilling what OCHA has called "a much more acute sense of emergency" about the situation, as well as raising funds to support humanitarian action.
Both donor countries and Sahelian countries also will be encouraged to offer specific, longer-term policy commitments aimed at building resilience and averting future humanitarian needs.
"There is enormous potential in the Sahel and the conference on Tuesday should fully recognize this", said Mr. Laerke.
"We hope that donors will pledge generously and commit to comprehensive action that, in the future, will send humanitarian agencies packing because there's no longer use for them."
EU interoperability gateway for contact tracing and warning apps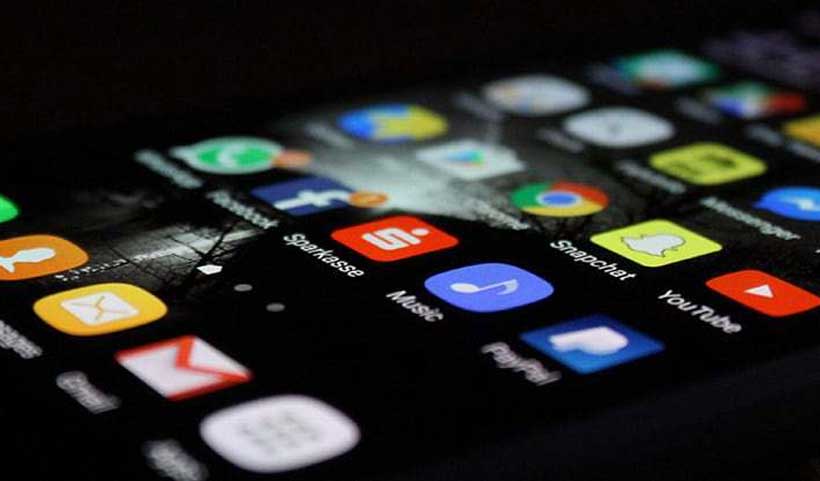 What is a coronavirus tracing and warning app?
Most public health authorities in the EU have developed apps that support contact tracing and warning in the fight against coronavirus. The apps notify you if you have been at risk of exposure to the virus over the last 14 days, whether or not you feel symptoms. You will then get appropriate health advice. This helps to minimise the spread of the virus and speed up a return to normal life within the EU. Furthermore, you can get tested and receive any necessary treatment promptly and lower the risk of serious consequences, if you get alerted at an early stage.
Tracing and warning apps are part of a package of measures to prevent the spread of the virus, along with hygiene measures such as hand washing, social distancing and using everyday facemasks.
Why using a coronavirus tracing and warning app?
A tracing and warning app can help break the chain of coronavirus infections, nationally and across borders, and help save lives by complementing manual tracing. The faster people who have been diagnosed with COVID-19 and their contacts can be informed, the less quickly and widely the virus can spread. The app therefore help to protect yourself, your family, your friends and everyone around you.
If you use an official app available in your country, developed with the health authorities, you can trust them and use them without concerns. More information also on re-open EU.
How does a coronavirus tracing and warning app work?
A coronavirus tracing and waring app informs you if you have been, for a certain period, close, to another app user who was confirmed infected with COVID-19. Such an encounter would be considered a high-risk exposure. Typically, this means a contact for more than 15 minutes and less than 2 meters. The exact parameters are set by national health authorities.
When you have installed the app, your smartphone generates random 'keys' multiple times a day. These keys are exchanged through Bluetooth between nearby smartphones running a tracing app, and stored on the device for 14 days.
In case you are tested positive for COVID-19, you can share this information to warn the people you have previously been close to. Your phone will then share the keys generated during the last 14 days with the backend server of your national app.
On the basis of the keys received, each app calculates the risk score of a user, who may receive an exposure alert if the criteria are met.
What data will I share when using these apps?
The apps generate arbitrary identifiers, which are random sets of numbers and letters. These arbitrary identifiers do not allow the identification of an individual person. The keys are exchanged via Bluetooth between phones at short distance. No geolocation or movement data are used.
Do tracing apps use a lot of data or battery?
Once you have downloaded the app, its data usage is minimal. You should also not notice a significant difference in terms of battery life, nor should your smartphone overheat. The contact and warning app runs in the background. It uses Bluetooth Low Energy, a technology designed to be particularly energy efficient.
Can I use the app without internet connection?
For the tracing functionality as such, a permanent Internet connection is not necessary. Bluetooth, which is used to detect proximity with other app users, does not require Internet. It would even work in flight mode if you switch on Bluetooth during the flight. However, the app does need to connect to the internet at least once a day to download the information necessary to check if you have been exposed to other, infected users. Hence, to check infection chains, to receive alerts, and for additional functionalities, the apps will need to connect through mobile Internet or Wi-Fi.
Is the exposure notification automatic?
The apps work in the background of the device without requiring any daily action. Notifications come in automatically. You do not have to activate updates manually, however you need to have the exposure notification function switched on.
May I use several national coronavirus tracing and warning apps at the same time?
No. Using two or more apps at the same time is not possible as the Google/Apple exposure notification interface always supports only one tracing app at a time. Thanks to the EU interoperability gateway service, citizens can use one single app even when they travel cross-borders, while continuing to benefit from contact tracing and being able to report a positive test or to receive an alert.
In case of a notification
What should I do if I receive an alert?
Receiving a contact alert does not necessarily mean you have been infected with COVID-19. An alert is a simple way of making you aware that there is a risk of exposure to coronavirus. The app will guide you on what you should do, according to the instructions of national health authorities, such as advice to get tested or to self-isolate, and who you have to contact.
Which criteria are used to assess exposure risk levels?
Potential exposures happen when you encounter, for a certain amount of time and at a certain distance, a person who has reported being infected with the virus. Bluetooth technology is used to determine whether or not an encounter is close and long enough to result in a potential exposure. There are typically three levels of risk:
Low risk: The app user had no encounter with anyone known to have been diagnosed with COVID-19, or if they have had such an encounter it was not close and/or long enough according to the criteria. The user is informed about generally applicable social distancing regulations and hygiene recommendations.
Increased risk: The user is informed that the check of their exposure logging has shown an increased risk of infection, as they have encountered at least one person in the last 14 days who has been diagnosed with COVID-19. The person is recommended to stay at home if possible, and to seek advice from their general practitioner or local health authorities.
Unknown risk: If the risk identification has not been activated for long enough by the person, then no risk of infection can be calculated yet. Risk identification is possible within 24 hours of installation, at which point the status information displayed changes from "unknown risk" to "low risk" or "increased risk".
Can the app warn me how to avoid contact with people who tested positive?
No, the app cannot predict such contacts or detect risky contact in real time. To protect user privacy, no app user can be identified or located using the app, and no app can detect whether there is an infected person in, for example a supermarket. The app is no substitute for the usual necessary precautions, like wearing a mask.
EU interoperability gateway: contact tracing across borders
How do coronavirus tracing and warning apps work across borders?
Coronavirus does not stop at borders. This is why Member States, supported by the Commission, were working on an interoperability solution for national contact tracing and warning apps, to allow citizens to use one single app when they travel abroad in Europe, while continuing to benefit from contact tracing and being able to receive an alert.
At the request of Member States, the Commission has set up an interoperability gateway service, an interface to efficiently receive and pass on relevant information from national contact tracing apps. It will ensure the secure and efficient cross-border exchange between participating apps while keeping mobile data usage to a minimum.
How does the exchange of data between the apps work?
The individual coronavirus tracing and warning apps only connect to their own national backend server. The national backend servers do not connect directly with each other. They exchange the information via the EU interoperability gateway service, which reduces data consumption compared with direct exchanges between participating apps.
The exchange consists of two main parts: Uploading of national keys to the gateway server takes places if users upload their keys and have agreed with sharing them with other European app users; downloading of keys to the national backend server is required so that the keys can be distributed to the users of the individual national app.
What is the EU interoperability gateway service?
The interoperability gateway service (gateway) is a digital infrastructure that ensures the secure transmission of generated keys between the backend servers of participating national contact tracing and warning apps. While doing so, the gateway will share the minimum information necessary for a person to be alerted if they have been exposed to an infected person also using one of the participating apps.
The data exchanged will only be stored in the gateway for a maximum period of 14 days. No other information except the keys, generated by the national apps, will be handled by the gateway.
The design of the gateway builds on the guidelines for interoperability, the set of technical specifications agreed between Member States and the Commission, the principles set out in the EU toolbox and the Commission and European Data Protection Board guidelines on data protection for contact tracing and warning apps.
The gateway was developed and set up by companies T-Systems and SAP, and is operated from the Commission's data centre in Luxembourg.
Are all contact tracing apps interoperable?
The gateway ensures a safe exchange of information between contact tracing apps based on a 'decentralised' architecture. This concerns the vast majority of tracing apps that were, or are to be, launched in the EU. Apps that are interoperable can exchange information among themselves, so people in the EU only need install one app – typically the app of their home country – and still be able to report a positive test or to receive an alert, even if they travel in the EU.
What is the difference between 'centralised' and 'decentralised' apps?
Confronted with the new potential of smartphones to combat the coronavirus pandemic, developers discussed mainly two different ways of how to set up contact tracing and waring apps, typically referred to as 'decentralised' and 'centralised' architectures. In both approaches, smartphones exchange temporary keys via Bluetooth and communicate with a central server. The main difference is in the calculation of the exposure risk of users and the storage of the data. Regardless of the approach, none of the tracing apps track location or movements
In a centralised system, a central server receives the keys of the contacts collected by users confirmed with COVID-19, and the server does the matchmaking to alert users at risk.
In a decentralised approach, the keys of the contacts remain on the phone. The app downloads the arbitrary keys of COVID-19 infected users and checks whether there is a match, directly on the device. The decentralised approach uses a joint interface provided by Apple and Google (see below). In the end, almost all national health authorities in the EU opted for a decentralised app, and these apps are all potentially interoperable.
Which national apps are, or will be, linked to the gateway?
About two third of EU Member States have developed compatible tracing and warning apps, and the gateway is open to all of them, once they are ready to connect. The connection will gradually take place during October and November, however apps can also connect at a later stage if national authorities wish so. An 'onboarding protocol' has been developed, setting out the necessary steps.
While your app is able to detect proximity with other participating apps everywhere in the world, including during flights in a plane, it does of course matter if people around you also have access to and use a participating app.
The overview of participating countries is updated regularly and available here.
What about if I did a test in another EU country?
You can only insert a positive coronavirus test result in the app of the country where the test was taken. However, when you enter the code in that app, thanks to the interoperability, citizens from the country that you have visited will get notified that they have been in close contact of an infected case.
I never travel anywhere. Do I need to take part in interoperability?
Downloading and using an app is voluntary, and participating in the interoperability framework is as well. To do so, you need to agree to your data being processed. However, even if you do not intend to travel, other people may do so, and you may be close to them without knowing. Therefore, interoperability also benefits those who stay in their home country.
Do I need to download a new app to benefit from interoperability?
No. You can continue to use your national app. Most EU Member States have decided to set up a national coronavirus tracing and warning app, and almost all of those have opted for a decentralised system – all these apps are potentially interoperable and can connect to the gateway, once they are ready. Once an app gets connected to the gateway, an update needs to be issued in the app stores so the additional functionality can be used. Users need to install that update so that their app works cross-border.
How do I update the app?
If your phone is set to update automatically, your tracing app will update automatically within a few days of the update being released. If you want to update manually:
For iPhone users, open the App Store and tap 'Today' at the bottom of the screen. Then tap your profile icon to bring up your Account. Scroll down until you see your national app and then tap 'Update'.
For Android users, open the 'Play Store' and tap on the three horizonal lines at the top-left of the screen to open the sidebar. Open 'My apps & games' and select the 'Updates' tab. Then scroll down to your national app and tap 'Update'.
Privacy and security
Can tracing apps be used by authorities to monitor quarantine?
No, this is technically impossible. Contact tracing and warning apps do not gather any location or movement data.
How is my privacy protected?
Throughout the entire process of design and development of contact and warning tracing apps, respect for privacy has been of paramount importance:
The app does not collect any data that could lead to unveiling your identity. It does not ask for and cannot obtain your name, date of birth, address, telephone number, or email address.
The app does not collect any geolocation data, including GPS data. It also does not track any movements.
The Bluetooth Low Energy code is generated completely randomly and does not contain any information about you or your device. This code changes several times each hour, as a further protection.
All data stored by the app on your smartphone, and all connections between the app and the server, and between the servers and the gateway, are encrypted.
All data, whether stored on your device or on the server, is deleted when no longer relevant, i.e. 14 days after transfer between app and server.
The data is stored on secure backend servers, managed by national authorities. The gateway uses a secure server, hosted by the Commission in its own data centre in Luxembourg.
EU rules, notably the General Data Protection Regulation (GDPR) and the ePrivacy Directive, provide the strongest safeguards of trustworthiness (e.g. voluntary approach, data minimisation).
The apps – as well as the gateway – are time-limited, that means they will only be in place as long as the pandemic persists.
The European Data Protection Board was consulted on the draft guidance and issued a letter to welcome the Commission's initiative to develop a pan-European and coordinated approach.
Will personal data be shared between Member States through the gateway?
The Commission developed with Member States a privacy preserving interoperability protocol. If an app from one Member State is to work in another Member State, some encrypted data will be shared with the server of that other Member State. All backend servers are under the control of the competent national authority. Each app must be fully compliant with the EU data protection and privacy rules, following the Commission's guidance.
App usage information
How will we know that tracing apps are working?
Member States are monitoring and evaluating the apps and their contribution to the fight against the pandemic. The Commission, with the European Centre for Disease Prevention and Control, is assisting Member States to identify a series of assessment criteria to evaluate the effectiveness of the apps. Some of those criteria could include, for example, the uptake of the app as a percentage of population and number of users notified of potential exposure.
Currently, download rates range from below 10% to above 40%, depending on the Member State. But even at low uptake, apps can make a difference, according to researchers – and each notification is a life potentially saved.
What are the minimum device requirements?
All coronavirus tracing and warning apps should be accessible to everybody. They can be used on the vast majority of devices with commonly used operating systems. The required update to the relevant operating system (iOS, Android) is usually carried out automatically on smartphones. The apps run on iOS smartphones from the iPhone 6s upwards using iOS 13.5, and on Android-based smartphones from Android 6 upwards. If the result of your COVID-19 test is verified via QR code, the camera on your phone must be functional.
What role do Apple and Google play?
Almost all, that is 99% of smartphones in the EU, run on iOS or Android mobile operating systems. In the context of the development of contact tracing and warning apps, Apple and Google provided a uniform standard for Bluetooth distance measurement. This was important so apps running on the two main operating systems would be able to register each other's Bluetooth signal. Furthermore, the companies needed to ensure that the Bluetooth signal continues to operate passively in the background in battery-saving mode, even if the apps is not actively used. National apps based on a 'decentralised' architecture rely on this basic functionality – these are interoperable and can be linked to the gateway.