Climate tech investment grows at five times the venture capital market rate over seven years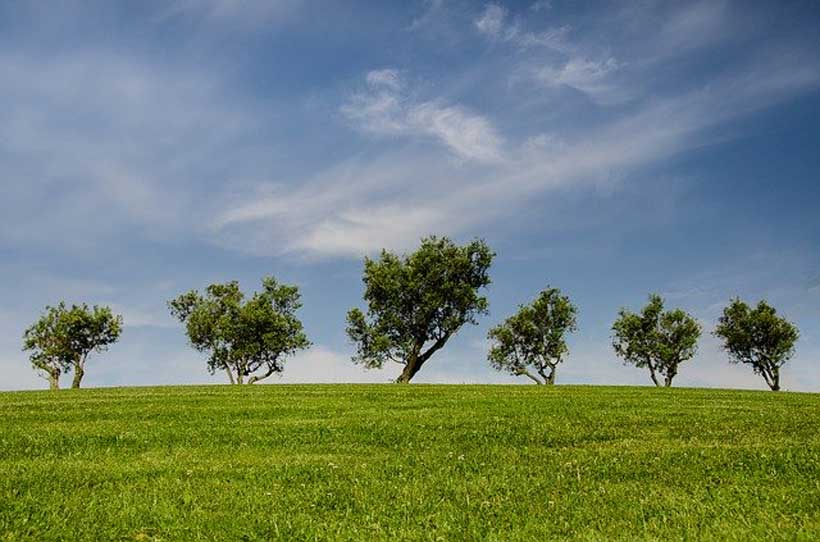 VC and corporate investment in startups developing technology enabled solutions to climate change, and the transformation to net zero emissions, grew at a faster rate than VC investment as a whole between 2013 – 2019. In that time, US$60 billion of early stage capital was invested globally into startups contributing to tackling the net zero challenge.
As Climate Week in New York focuses attention on transforming business and economies to net zero emissions, the new research by PwC examines the global startup ecosystem critical to commercialising the innovation needed to make a net zero future a reality. The first-of-its-kind analysis defines the climate tech investment landscape, and examines global early-stage climate tech deals, volumes, trends, sectors and investors. Climate tech is defined as a broad umbrella of solutions to reduce greenhouse gas (GHG) emissions across energy, transport, the built environment, industrial processes, and food and land use; in addition to shifts towards less resource-incentive business models, or carbon removal technologies.
While climate tech is a nascent sector overall in the VC market (approx 6% of total capital invested in 2019), climate tech VC investment increased from US$418 million per annum in 2013 to US$16.3 billion in 2019. That is approximately three times the growth rate of VC investment into Artificial Intelligence (AI) over the same period.
Key factors influencing investment include capital efficiency to prove and scale solutions; and the potential for the solutions to provide cost effective carbon reduction or removal.
Nearly half of all venture dollars ($60bn) went to US and Canadian climate tech startups (US$29 billion); China is second at US$20 billion. The European market attracted US$7 billion. Mobility and Transport solutions dominate US and China investment.
"The analysis shows the urgency of the opportunity, and gap to close, to support and scale innovative technologies and business models to address the climate crisis," comments Celine Herweijer, global leader, Innovation & Sustainability, PwC UK. "Climate tech is a new frontier in venture investing for the 2020s."
"Some of the technologies and solutions critical to enabling this transformation are proven and need rapid commercialisation, which is why venture capital is key. It will not need trillions invested in startups to make a difference. But for the trickier technologies and markets it will need targeted support, including from governments, to make it through research and development, and the early stages beyond which capital increasingly is lining up."
Drivers for growth
Climate tech related to mobility & transport, heavy industry, and GHG capture and storage are the fastest growing segments in the analysis, followed by food, agriculture, land use, built environment, energy, and climate and Earth data generation.
Investment in micro-mobility such as e-scooter and bike platforms and wider transport innovation has grown dramatically, recording a compound annual growth rate (CAGR) of 151%, and representing 63% (US$37.4 billion) of all climate tech funding over the past seven years. The scale of transport innovation has also driven bigger deals.
"The climate tech market is maturing. As a society we are seeing more entrepreneurs launch startups, more investors back them, and an increasing number of larger funding rounds for later-stage high-potential deals.", said Azeem Azhar, Senior Advisor to PwC UK, founder of Exponential View, and co-author of the report. "But PwC's analysis shows the ecosystem is still nascent, with key gaps in the depth and nature of funding available to founders and tricky structural hurdles for them to navigate as they scale their businesses."
Investors
Climate tech venture funding is coming from every corner of the market. Investors range from more traditional VC firms and venture funds specialising in sustainability, to corporate investors including energy majors, global consumer goods companies and big tech, government backed investment firms, and private equity players getting exposure to deals earlier.
The strategic role of corporate venture capital (CVC) in particular, is key to many climate tech startups. Particularly those typified by high capital costs, targeted at disrupting asset-heavy incumbent industries with high barriers to entry, such as in energy, heavy industry and transport. For Mobility & Transport, 30% of the climate tech deals include a CVC firm, and in Energy, 32% of capital deployed came from CVCs. Overall, nearly a quarter of climate tech deals (24%) included a corporate investor.
"The involvement of corporates will be key to the continued success of climate tech – both in terms of their net zero commitments driving demand for new solutions, and their investments into commercialising innovation. It's not just the financial means they bring, but the commercial know-how, and industry knowledge to help startups navigate how to rapidly deploy and scale new innovations into the market," comments Celine Herweijer.
Investment Hubs
Analysis of the top investment centres in Europe, Asia and the Americas shows climate tech startup investment in the San Francisco Bay area (US$11.7 billion) is 56% higher than its nearest rival, Shanghai (US$7.5 billion). Compared with the other regions, Europe is more invested in energy, particularly developing the core technologies for renewable energy generation (predominantly photovoltaics (PV) cells) and energy storage (batteries), demonstrating the potential for regional specialist capabilities to develop in a second wave of development of the climate tech sector, following mobility and transport.
Outside of mobility and the dominant US and China markets, Berlin, London, Labege (France) and Bengaluru, India were amongst the top ten cities for climate tech startup investment, attracting US$1.3 billion mainly across energy, agriculture and food and land use.
The COVID-19 pandemic reinforces climate tech need and opportunity
In the short term, while COVID-19 is likely to have caused a lull in VC market activity during 2020, long term investment and potential in the market appears resilient. Over the past year, close to 300 global companies have commited to achieve net zero emissions before 2050. Many of these commitments include substantial pledges to fund innovation.
"Every commitment represents a demand signal—a new customer—in the market for a solution that helps them achieve net zero," comments Celine Herweijer. "More broadly the increased profile of Environmental, Social, and Corporate Governance (ESG), increasing government commitments to a 'green recovery', and continued rising consumer pressure to respond to the climate crisis is cementing demand for climate tech."
"Despite significant and promising levels of growth, with just ten years to reduce by half global greenhouse gas emissions to limit global warming to 1.5C, climate tech needs a rapid injection of capital, talent and public-private support to match its potential to build and accelerate faster, bolder innovation," adds Celine Herweijer.
Absolute Digital Media On The New Digital Marketing Trends of 2021
The year of 2020 is one that many of us are more than happy to leave behind for new beginnings, but with a new year also comes a new load of marketing trends. Out of these marketing trends, which of them will be best for your business? In this article, we will be providing you with insight into some of the new digital marketing trends for 2021.
Social Media Will Become More Important Than Ever
Social media has been used in marketing for several years now, but in 2021 it will be more important than ever before. With platforms such as Facebook implementing a market place for individuals and businesses to advertise and sell their items, this will be a new way for customers to not only to discover companies but also purchase items directly from their Facebook pages. This will become a new way for agencies such as Absolute Digital Media to use social media to increase their own visibility as well as their clients.
Virtual Events Are Here To Stay
Throughout the year of 2020, people all over the world were forced to stay inside for longer than ever before as the virus took a hold of our lives. However, this has led to several businesses adapting to still host major events without having their attendees to travel. This has meant that virtual events for marketing have become more popular than ever before. This has been a popular move for an online marketing agency as this has provided them with the platform, they need to show their expertise and show their branding.
Absolute Digital Media On Using Chatbots
In addition to virtual events, there has been a huge focus on automation as we head into 2021. One of the biggest trends when it comes to marketing is the use of a chatbot. With several industry experts such as Ben Austin CEO of Absolute Digital Media and several others singing the praises of chatbots when aiding the conversion funnels, this is a new way of aiding customers through the discovery stage of the conversion funnels and into purchasing a product from you whether through your own website or another retailer.
Personalised Marketing Is More Important Than Ever
Along with virtual events and atomisation, personalised marketing techniques are more important than ever before. With personalised marketing in the form of email marketing and personalised messages, you can personally help the customer on their journey and make the sales process significantly easier. Though this will take time to implement this can provide your sales team with the perfect opportunity and aid in closing deals in the long term. This will not only help to boost your business, but it will make sure that the conversion funnel is optimised fully.
As a business owner, you want to make sure you have the best for your business and these trends are on, hand to help you out. Which of these will you be implementing within your business throughout 2021?
Deloitte Releases Tech Trends 2021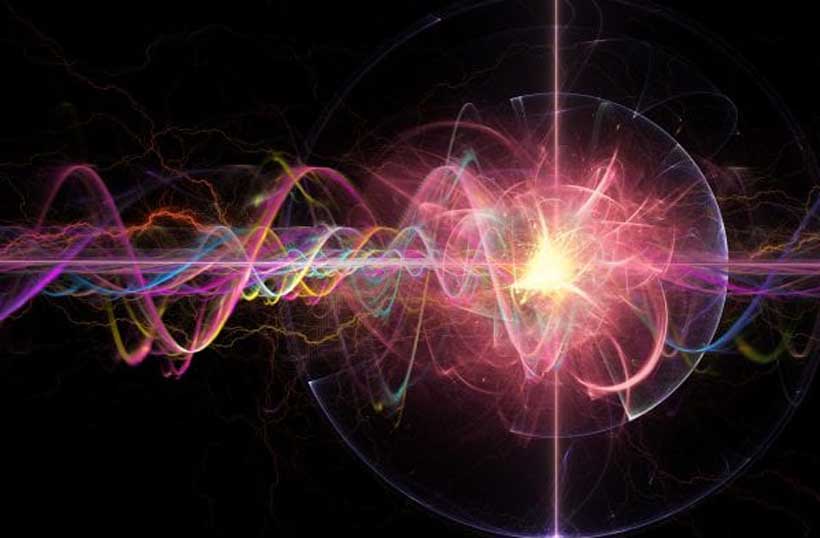 The public sector has been thrust to the forefront of the societal and economic disruption caused by the pandemic, and technology leaders have had to accelerate digital transformation and reimagine how to enable their workforce and better serve Americans. Deloitte's 12th Annual Tech Trends Report, released today, examines the trends and opportunities that will disrupt every industry to a varying degree in the next 12 – 18 months. The special government analysis reviews the trends through a public sector lens and provides examples of the trends in action with agencies applying them to advance their missions.
"Digital transformation projects that used to take years have been completed in a matter of months. Government tech leaders have demonstrated their own grit and resilience and that of their organizations through this disruption," said Scott Buchholz, Emerging Technologies Research Director and Government and Public Services CTO, Deloitte Consulting LLP. "However, 2020 has clearly shown that organizations need to become nimbler in strategy and culture. Moreover, they need to be modernizing mission-critical systems while enhancing security and maintaining zero disruption operations."
To read the Tech Trends 2021: A government perspective and how prepared government agencies are to navigate continued disruption, click here.
AI Business Names Deloitte Leader David Kuder AI Innovator of the Year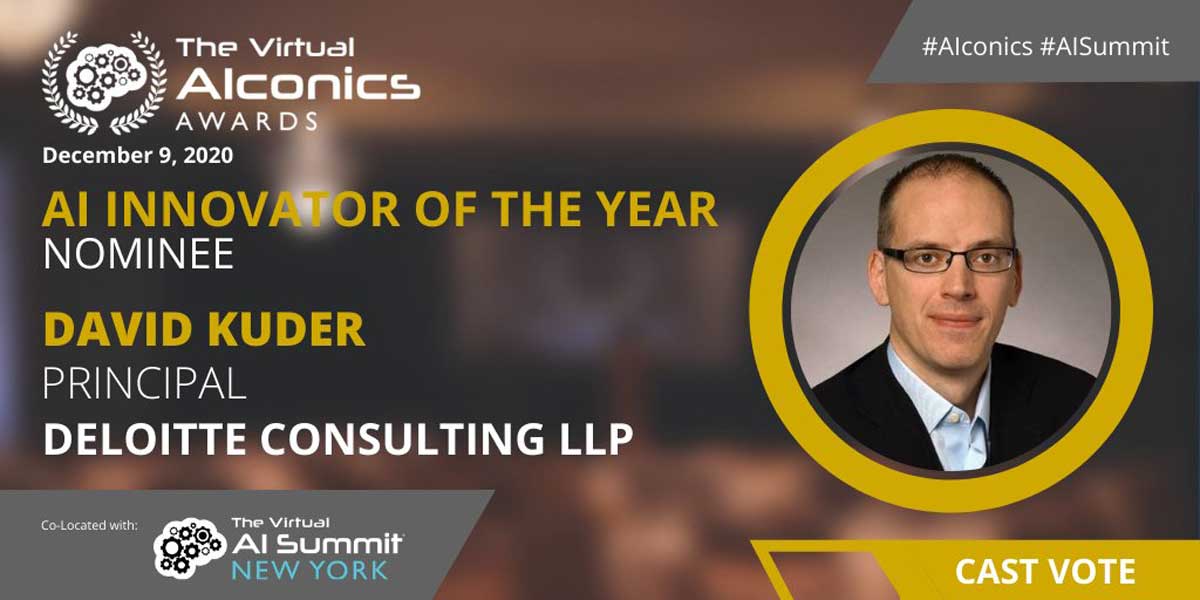 Deloitte today announced that Dave Kuder, principal, Deloitte Consulting LLP, and leader of Deloitte's U.S. AI insights and engagement market offering, is the winner of the this year's AI Innovator of the Year award from AI Business. Kuder was recognized for his work in serving as a trusted advisor for clients on AI transformation efforts; empowering AI talent with curated learning and development curriculum, and enabling new Conversational AI and AI Foundry businesses.
The award was announced Dec. 9 as part of the 2020 Virtual AI Summit New York and recognizes a leader who leveraged AI innovation to revolutionize the way we work, live and interact with society. The 12 finalists included individuals from leading organizations who exhibited outstanding performance, drove meaningful change, and spearheaded innovative projects within the field of AI. The winner was chosen through an online poll of Kuder's peers in the AI industry.
"Over the past year, we've seen the power and benefits of leveraging AI in business — and in our everyday lives — as we adapt to working and living in new ways," said Kuder. "I'm honored to be recognized by my peers and AI Business and am proud to work alongside my colleagues at Deloitte, who inspire new innovation and offer experienced counsel to our clients each day. Our team is agile and quick-minded, which has undoubtedly helped us remain at the forefront of the AI field during the most disruptive year yet."
Deloitte guides clients navigating human and machine collaboration and allows organizations to realize the power of the "Age of With." Deloitte's experienced team of leaders help clients implement automation that creates efficiency in processes, workflows and decisions; uncover insights to drive better and faster decision making; and create engaging and human-like digital interactions and outcomes. For more information about Deloitte's work with analytics and AI and perspective on the Age of With, please visit the website.
The Deloitte AI Institute's mission is to support the positive growth and development of AI through engaged conversations and innovative research. It also focuses on building ecosystem relationships that help advance human-machine collaboration in the "Age of With," a world where humans work side-by-side with machines.