Climate tech investment grows at five times the venture capital market rate over seven years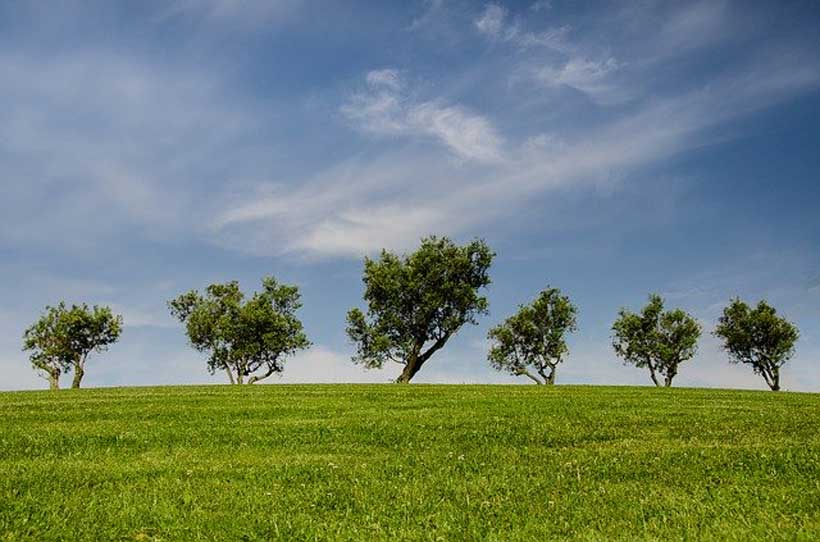 VC and corporate investment in startups developing technology enabled solutions to climate change, and the transformation to net zero emissions, grew at a faster rate than VC investment as a whole between 2013 – 2019. In that time, US$60 billion of early stage capital was invested globally into startups contributing to tackling the net zero challenge.
As Climate Week in New York focuses attention on transforming business and economies to net zero emissions, the new research by PwC examines the global startup ecosystem critical to commercialising the innovation needed to make a net zero future a reality. The first-of-its-kind analysis defines the climate tech investment landscape, and examines global early-stage climate tech deals, volumes, trends, sectors and investors. Climate tech is defined as a broad umbrella of solutions to reduce greenhouse gas (GHG) emissions across energy, transport, the built environment, industrial processes, and food and land use; in addition to shifts towards less resource-incentive business models, or carbon removal technologies.
While climate tech is a nascent sector overall in the VC market (approx 6% of total capital invested in 2019), climate tech VC investment increased from US$418 million per annum in 2013 to US$16.3 billion in 2019. That is approximately three times the growth rate of VC investment into Artificial Intelligence (AI) over the same period.
Key factors influencing investment include capital efficiency to prove and scale solutions; and the potential for the solutions to provide cost effective carbon reduction or removal.
Nearly half of all venture dollars ($60bn) went to US and Canadian climate tech startups (US$29 billion); China is second at US$20 billion. The European market attracted US$7 billion. Mobility and Transport solutions dominate US and China investment.
"The analysis shows the urgency of the opportunity, and gap to close, to support and scale innovative technologies and business models to address the climate crisis," comments Celine Herweijer, global leader, Innovation & Sustainability, PwC UK. "Climate tech is a new frontier in venture investing for the 2020s."
"Some of the technologies and solutions critical to enabling this transformation are proven and need rapid commercialisation, which is why venture capital is key. It will not need trillions invested in startups to make a difference. But for the trickier technologies and markets it will need targeted support, including from governments, to make it through research and development, and the early stages beyond which capital increasingly is lining up."
Drivers for growth
Climate tech related to mobility & transport, heavy industry, and GHG capture and storage are the fastest growing segments in the analysis, followed by food, agriculture, land use, built environment, energy, and climate and Earth data generation.
Investment in micro-mobility such as e-scooter and bike platforms and wider transport innovation has grown dramatically, recording a compound annual growth rate (CAGR) of 151%, and representing 63% (US$37.4 billion) of all climate tech funding over the past seven years. The scale of transport innovation has also driven bigger deals.
"The climate tech market is maturing. As a society we are seeing more entrepreneurs launch startups, more investors back them, and an increasing number of larger funding rounds for later-stage high-potential deals.", said Azeem Azhar, Senior Advisor to PwC UK, founder of Exponential View, and co-author of the report. "But PwC's analysis shows the ecosystem is still nascent, with key gaps in the depth and nature of funding available to founders and tricky structural hurdles for them to navigate as they scale their businesses."
Investors
Climate tech venture funding is coming from every corner of the market. Investors range from more traditional VC firms and venture funds specialising in sustainability, to corporate investors including energy majors, global consumer goods companies and big tech, government backed investment firms, and private equity players getting exposure to deals earlier.
The strategic role of corporate venture capital (CVC) in particular, is key to many climate tech startups. Particularly those typified by high capital costs, targeted at disrupting asset-heavy incumbent industries with high barriers to entry, such as in energy, heavy industry and transport. For Mobility & Transport, 30% of the climate tech deals include a CVC firm, and in Energy, 32% of capital deployed came from CVCs. Overall, nearly a quarter of climate tech deals (24%) included a corporate investor.
"The involvement of corporates will be key to the continued success of climate tech – both in terms of their net zero commitments driving demand for new solutions, and their investments into commercialising innovation. It's not just the financial means they bring, but the commercial know-how, and industry knowledge to help startups navigate how to rapidly deploy and scale new innovations into the market," comments Celine Herweijer.
Investment Hubs
Analysis of the top investment centres in Europe, Asia and the Americas shows climate tech startup investment in the San Francisco Bay area (US$11.7 billion) is 56% higher than its nearest rival, Shanghai (US$7.5 billion). Compared with the other regions, Europe is more invested in energy, particularly developing the core technologies for renewable energy generation (predominantly photovoltaics (PV) cells) and energy storage (batteries), demonstrating the potential for regional specialist capabilities to develop in a second wave of development of the climate tech sector, following mobility and transport.
Outside of mobility and the dominant US and China markets, Berlin, London, Labege (France) and Bengaluru, India were amongst the top ten cities for climate tech startup investment, attracting US$1.3 billion mainly across energy, agriculture and food and land use.
The COVID-19 pandemic reinforces climate tech need and opportunity
In the short term, while COVID-19 is likely to have caused a lull in VC market activity during 2020, long term investment and potential in the market appears resilient. Over the past year, close to 300 global companies have commited to achieve net zero emissions before 2050. Many of these commitments include substantial pledges to fund innovation.
"Every commitment represents a demand signal—a new customer—in the market for a solution that helps them achieve net zero," comments Celine Herweijer. "More broadly the increased profile of Environmental, Social, and Corporate Governance (ESG), increasing government commitments to a 'green recovery', and continued rising consumer pressure to respond to the climate crisis is cementing demand for climate tech."
"Despite significant and promising levels of growth, with just ten years to reduce by half global greenhouse gas emissions to limit global warming to 1.5C, climate tech needs a rapid injection of capital, talent and public-private support to match its potential to build and accelerate faster, bolder innovation," adds Celine Herweijer.
Modernizing data collection enhances resilience of statistical offices in times of crisis
A virtual UNECE workshop concludes today in which experts on surveys, censuses and alternative data collection methods have revealed their brand-new learning about the best ways to maintain core data collection, and collect newly-demanded data, in the midst of the Covid-19 pandemic.
The need for statistics isn't put on hold during a national or international crisis—in fact demand increases, as decision-makers rely on numbers to guide their next moves. National statistical offices (NSOs) are experienced in maintaining business continuity in the face of adversity, be it hurricanes, earthquakes, civil unrest or political upheaval. But never before have so many NSOs had to deal with a situation that has placed such enormous and wide-ranging restrictions on their ability to collect data. The businesses that provide economic and labour force data have been closed; the staff that conduct surveys and analyze data have been locked-down in their homes, with new staff hired and trained online; survey-takers and respondents have had to observe new and changing health protection rules such as social distancing and wearing personal protective equipment; and supply chains have been disrupted for the basic items needed to gather data, such as paper for printed questionnaires or tablets for electronic data gathering.
Maintaining essential data collection
From the very beginning of the Covid-19 pandemic, the official statistics community has recognized how crucial it is to maintain data collection. Users of official statistics, from banks to businesses and from politicians to school pupils, still expect to be able to look up basic figures such as GDP, population, migration, unemployment. They expect these figures to be reliable and comparable with those they used before the pandemic. And they expect them to reflect the new realities of the current situation, such as current unemployment and earnings figures.
Presenters in this week's UNECE workshop outlined the lengths they have gone to to keep gathering data. In Mexico, the pandemic struck as the country's census was underway. New social distancing rules meant some census enumerators had to call out questions to respondents through their windows. In the Netherlands, an online portal was developed and tested at speed to gather data from businesses without traditional surveys. Ireland, Italy and Poland have employed a variety of techniques to communicate with respondents to secure their vital responses to surveys, from sending postcards and handwritten notes to increased use of telephone calls. Discussions revealed that the more advanced an NSO was before the pandemic in their move towards modern modes of data collection (electronic devices, Internet responses, video interviewing and so on), the easier it was for them to make the changes required by the Covid restrictions.
Collecting new data to measure new phenomena
The world has changed in countless ways since the onset of the pandemic. Responding to these changes requires information about things that previously were not measured—or at least not by national statistical offices. NSOs have found themselves at the centre of nationwide efforts to collect, coordinate and disseminate statistics on the virus itself—cases, tests, hospital admissions, mortality rates. And new survey questions or whole new surveys have sprung up across UNECE countries to gather data about the impacts of working from home and school closures on mental health, gender-based violence and unpaid care work; the economic fallout of business closures and furloughs; and the envionmental impacts of reduced mobility and industrial activity.
Examples showcased in this week's event included new questions on covid impacts in Finland's Consumer Confidence Survey; and new modules in a plethora of surveys in Poland on science, technology, culture, tourism and civil society. In the United Kingdom, a Business Impact of Coronavirus Survey was developed and conducted every two weeks starting in early March.
Long-term impacts on data collection
The UNECE programme on modernizing official statistics has for close to a decade supported countries in making a transition to using new modes of data collection, new data sources and new methods for integrating data from multiple sources. For many NSOs the pandemic has accelerated this transition, forcing the hands of cautious offices where the alternative may have been to stop collecting data altogether. The pace of change has been rapid, with one participant stating "we have had a greater impact in six months than in our whole careers so far". While the panoply of new tools, techniques and statistical products may in time settle as the pandemic runs its course, the steps taken across the UNECE region in the direction of statistical modernization are undoubtedly permanent.
World Bank Supports Digital Connectivity in Haiti to Build Resilience
The World Bank's Board of Executive Directors approved today a US$60 million grant from the International Development Association (IDA) for the Haiti Digital Acceleration Project. This financing aims to increase access to broadband services in Haiti and establish the foundations of digital resilience to respond to health, climate and economic shocks.
"The COVID-19 crisis has highlighted the essential role that digital technologies play both during and after crisis. More widespread and affordable internet access could make Haiti more resilient to future shocks," said Anabela Abreu, World Bank Country Director for Haiti. "The World Bank is supporting Haiti to increase access and affordability of digital services, while building the necessary skills for digital literacy. Increased broadband connectivity can help drive innovations and new industries that create jobs."
The lack of affordable and reliable internet connectivity is a key constraint to inclusive growth in Haiti, as only 35 percent of the population has access to broadband internet. The Haiti Digital Acceleration Project will address key bottlenecks to digital development, and help develop the digital economy as a driver of growth, a stronger recovery from the COVID-19 crisis, and the ability to more effectively respond to future shocks. Given the potential for the project to enable better connectivity and digital services, it is expected to benefit the entire population of Haiti.
One of the key project activities will include technical assistance to help develop strategies and regulatory tools to promote competition in the digital infrastructure and services market. The project will also better prepare individuals and businesses for the jobs and economy of the future through the development of their digital skills. This includes opportunities particularly for women, girls, at-risk youth, and the rural population to access skills training. The project will also provide equipment, broadband, and software for the public administration to improve the efficiency of service delivery and the modernization of the Haitian Government.
What Cloud Business Solutions Will Enhance Your Enterprise?
Running a business can be a challenging process, especially when you are looking to grow your business in the near future. But with cloud storage improving, this could be the next big step for your business at this time. In this article, we will be providing you with insight into how a cloud-based storage solution can benefit your business.
Enhanced Collaboration
When looking at cloud business solutions it is important to look at how investing in this form of technology for your business can provide both short term and long-term benefits. One of the biggest benefits that can come from this is the enhanced collaboration with everyone in the business. Whether this is a secure phone system or a collaborative workspace for teams to work on and store files to the cloud, this is a huge benefit that can aid in the growth of a company.
Reduced Costs For Your Business Regular Upgrades For Free
Another benefit that comes from cloud-based storage is the reduction in costs for your business. By paying just one payment per year or several monthly fees, you are gaining access to your own part of the cloud for all your business storage. This can be either public-facing, private or a hybrid of both, this is the perfect way of reducing costs for your business as you are not paying for multiple servers or even storage space within the office to keep paper versions of your files. This is ideal as this can provide you room in the office whilst ensuring that all your files are safe.
Easy Levels Of Scalability
Another aspect you want to consider when doing anything for your business is the scalability is can provide to your business. With several different packages out there, you can ensure that your cloud storage solutions grow with your growth as a company. This can be done by upgrading the package and ensuring you have the storage space that you need. This can be changed multiple times to accommodate your business as a whole regardless of whether you are a large or small corporation.
Reduction Of Carbon Footprint
As shoppers are becoming more eco-conscious than ever before there has been a huge surge in the number of businesses looking to bring down their carbon footprint and cloud storage can help them do exactly that. By using storage online, you are not only reducing the amount of energy being used from servers, but you are reducing the amount of paper you are using to print off and file important information. This is great for your business in the long term and can make you more appealing to potential customers in the future as you bring down your carbon footprint.
With this in mind, there are several ways that you can continue to use cloud-based business solutions to grow your business over time and create a profitable storage solution for your growing company. Will you be using this in the long term?