A fresh start on migration: Striking a new balance between responsibility and solidarity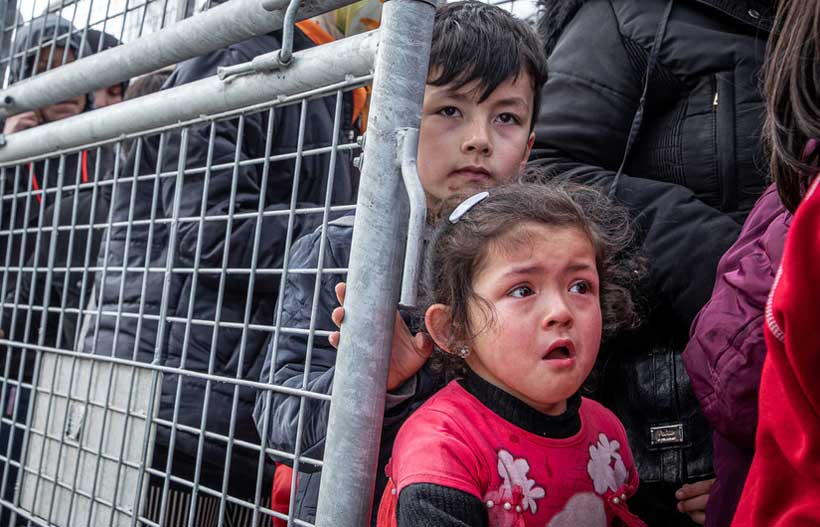 European Commission is proposing a new Pact on Migration and Asylum, covering all of the different elements needed for a comprehensive European approach to migration. It sets out improved and faster procedures throughout the asylum and migration system. And it sets in balance the principles of fair sharing of responsibility and solidarity. This is crucial for rebuilding trust between Member States and confidence in the capacity of the European Union to manage migration.
Migration is a complex issue, with many facets that need to be weighed together. The safety of people who seek international protection or a better life, the concerns of countries at the EU's external borders, which worry that migratory pressures will exceed their capacities and which need solidarity from others. Or the concerns of other EU Member States, which are concerned that, if procedures are not respected at the external borders, their own national systems for asylum, integration or return will not be able to cope in the event of large flows.
The current system no longer works. And for the past five years, the EU has not been able to fix it. The EU must overcome the current stalemate and rise up to the task. With the new Pact on Migration and Asylum, the Commission proposes common European solutions to a European challenge. The EU must move away from ad-hoc solutions and put in place a predictable and reliable migration management system.
Following extensive consultations and an honest and holistic assessment of the situation, the Commission proposes to improve the overall system. This includes looking at ways of improving cooperation with the countries of origin and transit, ensuring effective procedures, successful integration of refugees and return of those with no right to stay. No single solution on migration can satisfy all sides, on all aspects – but by working together, the EU can find a common solution.
European Commission President Ursula von der Leyen said: "We are proposing today a European solution, to rebuild trust between Member States and to restore citizens' confidence in our capacity to manage migration as a Union. The EU has already proven in other areas that it can take extraordinary steps to reconcile diverging perspectives. We have created a complex internal market, a common currency and an unprecedented recovery plan to rebuild our economies. It is now time to rise to the challenge to manage migration jointly, with the right balance between solidarity and responsibility."
Vice-President for Promoting our European Way of Life, Margaritis Schinas, said: "Moria is a stark reminder that the clock has run out on how long we can live in a house half-built. The time has come to rally around a common, European migration policy. The Pact provides the missing pieces of the puzzle for a comprehensive approach to migration. No one Member State experiences migration in the same way and the different and unique challenges faced by all deserve to be recognised, acknowledged and addressed."
Commissioner for Home Affairs, Ylva Johansson, said: "Migration has always been and always will be part of our societies. What we are proposing today will build a long-term migration policy that can translate European values into practical management. This set of proposals will mean clear, fair and faster border procedures, so that people do not have to wait in limbo. It means enhanced cooperation with third countries for fast returns, more legal pathways and strong actions to fight human smugglers. Fundamentally it protects the right to seek asylum".
Stronger trust fostered by better and more effective procedures
The first pillar of the Commission's approach to building confidence consists of more efficient and faster procedures. In particular, the Commission is proposing to introduce an integrated border procedure, which for the first time includes a pre-entry screening covering identification of all people crossing the EU's external borders without permission or having been disembarked after a search and rescue operation.
This will also entail a health and a security check, fingerprinting and registration in the Eurodac database. After the screening, individuals can be channeled to the right procedure, be it at the border for certain categories of applicants or in a normal asylum procedure. As part of this border procedure, swift decisions on asylum or return will be made, providing quick certainty for people whose cases can be examined rapidly.
At the same time, all other procedures will be improved and subject to stronger monitoring and operational support from EU agencies. The EU's digital infrastructure for migration management will be modernised to mirror and support these procedures.
Fair sharing of responsibility and solidarity
The second pillar at the core of the Pact is fair sharing of responsibility and solidarity. Member States will be bound to act responsibly and in solidarity with one another. Each Member State, without any exception, must contribute in solidarity in times of stress, to help stabilize the overall system, support Member States under pressure and ensure that the Union fulfils its humanitarian obligations.
In respect of the different situations of Member States and of fluctuating migratory pressures, the Commission proposes a system of flexible contributions from the Member States. These can range from relocation of asylum seekers from the country of first entry to taking over responsibility for returning individuals with no right to stay or various forms of operational support.
While the new system is based on cooperation and flexible forms of support starting off on a voluntary basis, more stringent contributions will be required at times of pressure on individual Member States, based on a safety net.
The solidarity mechanism will cover various situations – including disembarkation of persons following search and rescue operations, pressure, crisis situations or other specific circumstances.
A change of paradigm in cooperation with non-EU countries
The EU will seek to promote tailor-made and mutually beneficial partnerships with third countries. These will help address shared challenges such as migrant smuggling, will help develop legal pathways and will tackle the effective implementation of readmission agreements and arrangements. The EU and its Member States will act in unity using a wide range of tools to support cooperation with third countries on readmission.
A comprehensive approach
Today's package will also seek to boost a common EU system for returns, to make EU migration rules more credible. This will include a more effective legal framework, a stronger role of the European Border and Coast Guard, and a newly appointed EU Return Coordinator with a network of national representatives to ensure consistency across the EU.
It will also propose a common governance for migration with better strategic planning to ensure that EU and national policies are aligned, and enhanced monitoring of migration management on the ground to enhance mutual trust.
The management of external borders will be improved. The European Border and Coast Guard standing corps, scheduled for deployment from 1 January 2021, will provide increased support wherever needed.
A credible legal migration and integration policy will benefit European societies and economies. The Commission will launch Talent Partnerships with key non-EU countries that will match labour and skills needs in the EU. The Pact will strengthen resettlement and promote other complementary pathways, seeking to develop a European model of community or private sponsorship. The Commission will also adopt a new comprehensive Action Plan on integration and inclusion for 2021-2024.
Next steps
It is now for the European Parliament and Council to examine and adopt the full set of legislation necessary to make a truly common EU asylum and migration policy a reality. Given the urgency of local situations in several Member States, the co-legislators are invited to reach a political agreement on the core principles of the Asylum and Migration Management Regulation and to adopt the Regulation on the EU Asylum Agency as well as the Regulation on Eurodac by the end of the year. The revised Reception Conditions Directive, Qualification Regulation and recast Return Directive should also be adopted quickly, building on the progress already made since 2016.
Background
Today's proposals deliver on President von der Leyen's commitment in her Political Guidelines to present a new Pact on Migration and Asylum. The Pact is based on in-depth consultations with the European Parliament, all Member States, civil society, social partners and business, and crafts a careful balance integrating their perspectives.
Dual-use goods: what are they and why are new rules needed?
The EU is working on new export rules for so-called dual-use goods to prevent them being misused in human rights violations.
What are dual-use goods?
Dual-use products are goods designed for civilian use that in the wrong hands could be used to supress human rights or launch terrorist attacks. They can be anything from drones to chemicals.
Although these goods can improve people's lives, they can be misused. Authoritarian regimes might use them to keep the population under control, while terrorist groups could use them to stage attacks.
Why are new rules needed?
To prevent dual-use goods being repurposed in ways that violate human rights , the EU wants to make sure strict export rules prevent them being sold to people or organisations wanting to misuse them.
The EU is currently working on an update of the existing rules to take into account recent technological developments, including new cyber surveillance tools, and beef up protection of human rights.
Explainer: EU4Health Programme 2021-2027
What is EU4Health?
EU4Health is the fourth EU health programme, which will run from 2021-2027. It is the EU's ambitious health response to the COVID-19 pandemic and the EUs overall health challenges. EU4Health will make €5.1 billion available over the next seven years to improve and foster health in the Union to reduce the burden of communicable and non-communicable diseases by:
protecting people from serious cross-border health threats;
improving the availability, accessibility and affordability of medicines, medical devices and other crisis relevant products in the EU;
strengthening national health systems.
The EU4Health programme will go beyond the COVID-19 crisis, supporting amongst others actions on disease prevention, notably on cancer, the digital transformation of health systems, the reinforcement of the health system and the healthcare workforce. It will pave the way to a strong European Health Union that will improve and safeguard the health of all EU citizens.
What makes EU4Health different from previous health programmes?
Never before has Europe invested more in health. According to a recent EU survey, 66% of EU citizens would like to see the EU given more say over health-related matters. The pandemic has shown that the EU needs greater coordination during health crises and health-systems that are more resilient.
EU4Health is a stand-alone programme with a budget more than ten times that of previous health programmes. Actions like tackling cross-border health threats, making medicines available and affordable, and strengthening and digitalising health systems will be financially supported.
What are the main objectives of the EU4Health Programme?
The EU4Health programme has the following objectives:
Improve and foster health in the Union by:
Supporting actions for disease prevention, health promotion and addressing health determinants;
Supporting global commitments and health initiatives.
Protect people in the Union from serious cross-border threats to health by:
Strengthening the capability of the Union for prevention, preparedness and response to cross-border health threats, including through a new bio-preparedness authority, the European Health Emergency Preparedness and Response Authority (HERA);
Supporting actions complementing national stockpiling on essential crisis relevant products;
Establishing a structure and training resources for a reserve of medical, healthcare and support staff.
Enhance the availability, accessibility and affordability of medicinal products, medical devices and crisis-relevant products by:
Encouraging sustainable production and supply chains and innovation in the Union, while supporting efficient use of medicinal products.
Strengthening health systems resilience and resource efficiency though:
Strengthening health data, the uptake of digital tools and services and the digital transformation of healthcare systems, including by supporting the creation of a European Health Data Space;
Promoting the implementation of best practices and promoting data sharing;
Enhancing access to quality, patient-centred, outcome-based healthcare and related care services;
Supporting integrated work among Member States, and in particular their health systems.
How will non-communicable diseases, such as cancer, be addressed in the new programme?
Non-communicable and life style related diseases are among the biggest challenges facing EU health systems. Non-communicable diseases such as cardiovascular diseases, cancer, chronic respiratory diseases, and diabetes, represent major causes of disability, health-related retirement, and premature death in the Union, resulting in considerable social and economic costs. It is key to focus on prevention, combined with efforts to strengthen health systems in order to decrease the impact of non-communicable diseases on individuals and society and to reduce premature mortality towards reaching the Sustainable Development Goals by one third by 2030.
EU4Health will support disease prevention (including screening and early diagnosis for cancer) and health promotion programmes in Member States among others. EU4Health will contribute to the upscaling of the networking through the European Reference Networks, which are virtual networks and aim to facilitate discussion on complex, rare and non-communicable diseases, improving access to diagnosis and the provision of high-quality healthcare.
Will the programme contribute to the EU Beating Cancer Plan?
The pandemic has had a severe effect on cancer care, disrupting treatment, delaying diagnosis and vaccination, and affecting access to medicines. Even before the onset of COVID-19, cancer cases were estimated to increase by almost 25% by 2035, which will make it the leading cause of death in the EU. To reverse this worrying trend, the EU4Health Programme will also finance actions to fight cancer, which is one of the Commission's main priorities. It will do so by providing funding to eligible legal entities established in Member States, such as health organisations and NGOs. Cancer will already be a strong priority in the first annual work programme for 2021, which will is expected to be adopted soon.
How will EU4Health address cross-border health threats?
The Commission is working to improve prevention, preparedness, surveillance and response to cross-border health threats. EU4Health can finance an EU reserve of medical, healthcare and support staff, and stockpiles of medical equipment.
Cross-border health threats require cross-border cooperation and the EU will play a larger role in supporting capacity and response. Beyond our own borders, the EU will support global cooperation on health challenges to improve health, reduce inequalities and increase protection against global health threats.
Will it also address shortages of medicines and personnel?
EU4Health can finance additional emergency reserves of medicines, medical devices and other health supplies to complement national reserves.
One way to make sure we have enough medical supplies is to use what we have more efficiently, in particular antimicrobials. Another way is to encourage European pharmaceutical production and innovation. EU4health will support the EU's AMR Action Plan and the Pharmaceutical Strategy.
It will not be enough to have sufficient medicine and medical supplies. We also need a strong healthcare workforce, equipped with the necessary skills to face cross-border health threats. That is why EU4Health will also support healthcare workforce training in specific areas.
How will it improve health systems?
By making health systems more resilient, EU4Health will not only help prepare the EU to face future health crisis, but will also get Member States ready to face long-term challenges like an ageing population and health inequalities. Vulnerable groups need to have access to health services and healthcare, and inequalities between Member States and between regions in those Member States must be addressed.
When will the programme start?
Now adopted by the co-legislators, the EU4Health regulation will enter into force on the day of its publication in the Official Journal of the European Union and will apply retroactively from 1 January 2021. Next up is the preparation and adoption of the 2021 annual work programme, which is expected to prioritise crisis preparedness, disease prevention, health systems and digitalisation, as well as cancer as a transversal priority.
How much funding will be available under the EU4Health Programme and how will it be spent?
EU4Health will invest €5.1 billion over seven years to address health challenges. About €316 million are allocated to the first annual budget. Over its 7 year-lifetime, the programme will respect a number of provisions on total expenditure:
a minimum of 20% for health promotion and disease prevention;
a maximum of 12.5% for stockpiling crisis-relevant products at Union level;
a maximum of 12.5% for supporting global commitments and health initiatives;
a maximum of 8% for administrative expenses.
The programme should also contribute to mainstreaming climate action in the Union's policies and the achievement of an overall expenditure target of at least 30% of the total amount of the Union budget and the EU Recovery Instrument on climate action.
How will EU4Health be implemented?
EU4Health will be implemented mainly by the Commission through direct management, including delegation to the executive agency. It will be implemented with eligible legal entities from Member States and third countries who will receive EU funding in the form of grants, prizes and procurement as well as indirect management by the relevant EU agencies such as European Medicines Agency or European Centre for Disease Control.
The new Health and Digital Executive Agency (HaDEA), that will be operational from 1 April, will be tasked with the roll-out and management of the annual work programmes.
The EU agencies – the European Centre for Disease Prevention and Control, and the European Medicines Agency – have a key role to play in Europe's defence against serious cross-border health threats and pandemics, both on the prevention and on the crisis management front. The programme's actions will enhance the work of these EU Agencies as well as of the European Food Safety Authority and the European Chemicals Agency.
To prepare the annual work programmes and monitor results, the EU4Health Regulation also sets up the consultative EU4Health Steering Group bringing together the European Commission and Member States. The Steering Group will be consulted on the annual priorities, contribute to ensure consistency and complementarity with Member States' health policies, follow up the implementation of EU4Health and propose any necessary adjustments based on evaluations.
In addition, the Commission will consult with relevant stakeholders, including representatives of civil society and patient organisations, to seek their views on the needs to be addressed through the annual work programme, annual priorities and results.
The results of the stakeholder consultation and steering group discussions will be presented once a year to the European Parliament before the last Steering Group meeting.
Will the Commission continue to provide health funding through the European Social Fund + and other EU funds?
Whilst the EU4Health is the most ambitious health programme ever, important investments in health in the next long-term budget will also be made through other funding instruments working in synergy with EU4Health:
the European Social Fund Plus (ESF+) to support vulnerable groups in accessing healthcare;
the European Regional and Development Fund to improve regional health infrastructure;
Horizon Europe for health research and innovation;
rescEU to create emergency medical supplies;
the Digital Europe Programme for creating the digital infrastructure needed for digital health tools;
the Recovery and Resilience Facility for a stronger and more resilient EU from the current crisis.
Working across programmes and having shared objectives between policies will be key.
With the adoption of the EU4Health programme, the health strand of the proposal for the European Social Fund Plus (ESF+) is fully integrated into the EU4Health Programme.
How will the programme support research and innovation?
The EU4Health programme is an implementation tool for EU health policy and may support and encourage innovation regarding medicinal products and medical devices, and crisis-relevant products in the Union.
EU4Health will work closely with the European Commission's main research programme, Horizon Europe, which includes a health cluster. Horizon Europe will finance research and innovation on topics such as life-long good health; environmental and social health determinants; non-communicable and rare diseases; infectious diseases; tools, technologies and digital solutions for health and care and healthcare systems. It will also include a Horizon Europe research & innovation mission on cancer, one of the Commission's top priorities in health policy. The EU4Health Programme will help to ensure best use of research results and facilitate the uptake, scale-up and deployment of health innovation in healthcare systems and clinical practice.
Coronavirus: A common path to Europe's safe re-opening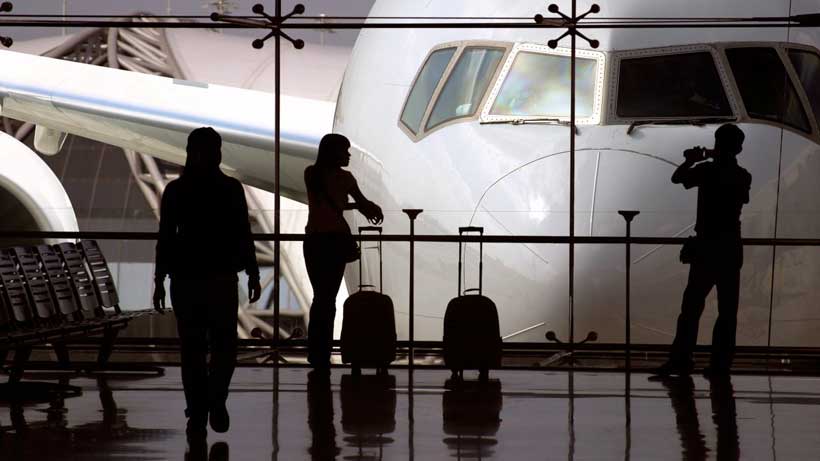 Ahead of the meeting of European leaders on 25 March, the Commission is calling on Member States to prepare for a coordinated approach to a gradual lifting of COVID-19 restrictions when the epidemiological situation will allow. In a Communication adopted today, it charts the way ahead for a balanced policy and common EU approach, pointing to what we need to do to advance the time when we can recover our European way of life, and do so in a safe and sustainable way with control over the virus.
While the epidemiological situation requires continued control until a sufficient vaccination coverage is achieved, the conditions must be created across the Single Market to allow for safe and sustained re-opening, so that citizens can enjoy their rights and economic and social activity can resume. This includes the deployment of a Digital Green Certificate covering vaccination, testing and recovery; the use of a common framework for response measures; guidance on additional testing strategies, such as wastewater monitoring to track variants; investment in diagnostics and treatments. The Communication also highlights actions to build global resilience through COVAX and an EU vaccine sharing mechanism.
Vice-President for Promoting our European Way of Life, Margaritis Schinas, said: "The common path forward requires a safe and sustainable approach for the benefit of all Europeans. In lifting restrictions, we must learn the lessons of 2020 and avoid damaging and costly cycles of opening and closing. Today's Communication includes a balanced package of existing and new measures. We are looking forward to the endorsement of Member States at the upcoming European Council. Every day we get closer to achieving our vaccination goals and the recovery of our European way of life."
Commissioner for Health and Food Safety, Stella Kyriakides, said: "Today we are proposing a common EU approach that will lead us on the way to our goal of re-opening the EU in a safe, sustainable and predictable way. The situation with the virus in Europe is still very challenging and confidence in decisions taken are crucial. It is only through a joint approach that we can return safely to full free movement in the EU, based on transparent measures and full mutual confidence."
Key steps and tools set out by the Commission:
Digital Green Certificates
Today, the Commission has adopted a legislative proposal establishing a common framework for a Digital Green Certificate covering vaccination, testing and recovery. This is an EU level approach to issuing, verifying and accepting certificates to facilitate free movement within the EU, based on a strict respect for non-discrimination and of the fundamental rights of EU citizens.
A technical framework will be defined at EU level, to be put in place by mid-June, to ensure security, interoperability, as well as full compliance with personal data protection. It will also allow the possibility to extend to compatible certificates issued in third countries.
A European framework for COVID-19 response measures
The European Centre for Disease Prevention and Control is setting out a framework to help Member States take decisions on implementing restrictions. The approach will define tiers reflecting the epidemiological situation in each Member State. It will allow simulations to illustrate how much leeway each Member State has to reduce response measures without risking a reversal in the spread of the virus. An interactive digital tool developed by ECDC will be operational in April for use by Member States.
Guidance to support additional testing and tracing strategies
Self-tests for COVID-19 (both self-swabbing and self-testing kits) are now starting to enter the market. ECDC will publish today a technical guidance on COVID-19 self-tests, including details on their availability, their clinical performance compared to the "gold standard" RT-PCR tests, their implications for reporting and epidemiological surveillance, and the settings for their appropriate use.
The Commission is today adopting a Recommendation asking the Member States to put in place wastewater monitoring to track COVID-19 and its variants, share the data with competent health authorities for early detection of the presence of the virus, and identify clusters. It promotes the use of common methods for sampling, testing and data analysis, supported by a European exchange platform, and foresees respective financial support.
Data exchange between Member States' contact tracing authorities can be particularly important when travellers are crossing borders in close proximity to each other, such as in airplanes or trains. Digital Passenger Locator Forms can be used by Member States to collect data from cross-border travellers entering their territory. In order for Member States to exchange relevant data through the exchange platform developed by the Commission and EASA, the Commission will publish draft measures establishing the necessary legal conditions for processing such personal data, to be adopted by the time of the summer travelling season.*
Investment in treatments
A common EU strategy on therapeutics is planned for mid-April to speed up research and manufacturing to ensure quick access to valuable treatments. More flexible regulatory measures for therapeutics, such as labelling facilitations, will be deployed to enable rapid supply at large scale during the pandemic.
Helping the tourism and culture sectors to prepare for safe re-opening
In the tourism and hospitality sector, the Commission has asked the Standardisation Organisation, CEN, to develop, in cooperation with industry and Member States, a voluntary sanitary seal to be used by establishments. This deliverable will be available by summer.
The Commission will promote EU cultural heritage sites and cultural routes, as well as cultural events and festivals, through an EU social media campaign on sustainable cultural tourism. New initiatives will be backed up when conditions allow through Erasmus+ and its DiscoverEU action to promote the discovery by young people of Europe's cultural heritage by rail, during and beyond the European Year of Rail.
EU Vaccine Sharing Mechanism
A sustainable path out of the COVID-19 pandemic in the EU depends on progress at the global level. No country or region in the world will be safe from COVID-19 unless it is contained globally. The EU and its Member States are leading investment in the global COVAX Facility and are establishing a coordinated European approach to vaccine sharing by setting up an EU Vaccine Sharing Mechanism to help partner countries overcome the pandemic. The European approach to vaccine sharing will help neighbouring and partner countries overcome the pandemic and comes on top of the €2.2 billion EU investment from Team Europe (Commission, Member States and EIB) in COVAX.
Next Steps
The next months of the COVID-19 pandemic will require decisive action to ensure a sustainable and safe re-opening of our societies and economies. Coordinated action is needed at all levels to ensure that the next steps are as effective as possible in driving down the coronavirus, supporting citizens and businesses, and allowing our societies to return to a more normal situation. The EU set up a European bio-defence preparedness plan "HERA Incubator" against COVID-19 variants to bring together researchers, biotech companies, manufacturers, regulators and public authorities to monitor variants, exchange data and cooperate on adapting vaccines. Over the longer-term, the EU must also put in place a stronger framework for resilience and preparedness in the eventuality of future pandemics. This is already the objective of the proposals for a European Health Union.
The European Parliament and the Council should fast-track discussions, reach an agreement on the proposal for a Digital Green Certificate, and agree an approach to a safe opening based on a solid scientific framework. The European Commission will continue supporting the ramping up of vaccines production, and pursue technical solutions to increase interoperability of national systems to exchange data. Member States should accelerate vaccination programmes, ensure that temporary restrictions are proportionate and non-discriminatory, designate contact points to collaborate on wastewater surveillance and report on efforts made, and launch the technical implementation of the Digital Green Certificates in view of the fast-tracked adoption of the proposal.
In June 2021, upon request by the European Council, the European Commission will publish a paper on the lessons learnt from the pandemic and the way towards a more resilient future.