A fresh start on migration: Striking a new balance between responsibility and solidarity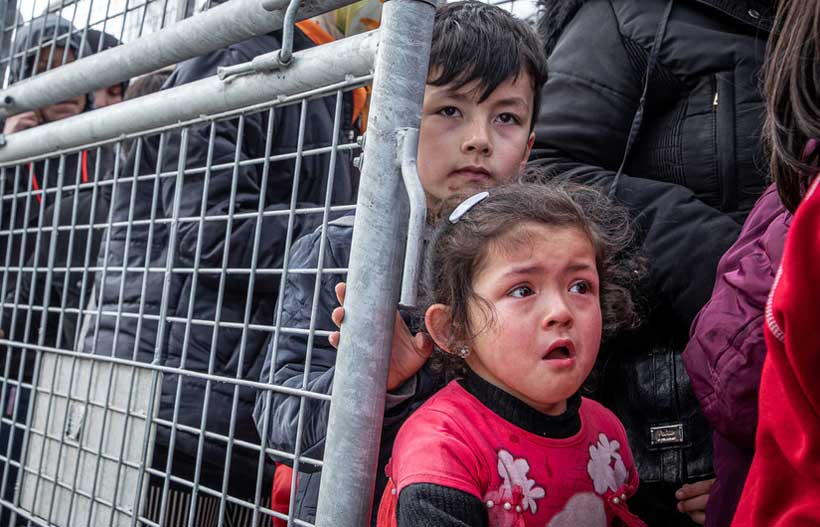 European Commission is proposing a new Pact on Migration and Asylum, covering all of the different elements needed for a comprehensive European approach to migration. It sets out improved and faster procedures throughout the asylum and migration system. And it sets in balance the principles of fair sharing of responsibility and solidarity. This is crucial for rebuilding trust between Member States and confidence in the capacity of the European Union to manage migration.
Migration is a complex issue, with many facets that need to be weighed together. The safety of people who seek international protection or a better life, the concerns of countries at the EU's external borders, which worry that migratory pressures will exceed their capacities and which need solidarity from others. Or the concerns of other EU Member States, which are concerned that, if procedures are not respected at the external borders, their own national systems for asylum, integration or return will not be able to cope in the event of large flows.
The current system no longer works. And for the past five years, the EU has not been able to fix it. The EU must overcome the current stalemate and rise up to the task. With the new Pact on Migration and Asylum, the Commission proposes common European solutions to a European challenge. The EU must move away from ad-hoc solutions and put in place a predictable and reliable migration management system.
Following extensive consultations and an honest and holistic assessment of the situation, the Commission proposes to improve the overall system. This includes looking at ways of improving cooperation with the countries of origin and transit, ensuring effective procedures, successful integration of refugees and return of those with no right to stay. No single solution on migration can satisfy all sides, on all aspects – but by working together, the EU can find a common solution.
European Commission President Ursula von der Leyen said: "We are proposing today a European solution, to rebuild trust between Member States and to restore citizens' confidence in our capacity to manage migration as a Union. The EU has already proven in other areas that it can take extraordinary steps to reconcile diverging perspectives. We have created a complex internal market, a common currency and an unprecedented recovery plan to rebuild our economies. It is now time to rise to the challenge to manage migration jointly, with the right balance between solidarity and responsibility."
Vice-President for Promoting our European Way of Life, Margaritis Schinas, said: "Moria is a stark reminder that the clock has run out on how long we can live in a house half-built. The time has come to rally around a common, European migration policy. The Pact provides the missing pieces of the puzzle for a comprehensive approach to migration. No one Member State experiences migration in the same way and the different and unique challenges faced by all deserve to be recognised, acknowledged and addressed."
Commissioner for Home Affairs, Ylva Johansson, said: "Migration has always been and always will be part of our societies. What we are proposing today will build a long-term migration policy that can translate European values into practical management. This set of proposals will mean clear, fair and faster border procedures, so that people do not have to wait in limbo. It means enhanced cooperation with third countries for fast returns, more legal pathways and strong actions to fight human smugglers. Fundamentally it protects the right to seek asylum".
Stronger trust fostered by better and more effective procedures
The first pillar of the Commission's approach to building confidence consists of more efficient and faster procedures. In particular, the Commission is proposing to introduce an integrated border procedure, which for the first time includes a pre-entry screening covering identification of all people crossing the EU's external borders without permission or having been disembarked after a search and rescue operation.
This will also entail a health and a security check, fingerprinting and registration in the Eurodac database. After the screening, individuals can be channeled to the right procedure, be it at the border for certain categories of applicants or in a normal asylum procedure. As part of this border procedure, swift decisions on asylum or return will be made, providing quick certainty for people whose cases can be examined rapidly.
At the same time, all other procedures will be improved and subject to stronger monitoring and operational support from EU agencies. The EU's digital infrastructure for migration management will be modernised to mirror and support these procedures.
Fair sharing of responsibility and solidarity
The second pillar at the core of the Pact is fair sharing of responsibility and solidarity. Member States will be bound to act responsibly and in solidarity with one another. Each Member State, without any exception, must contribute in solidarity in times of stress, to help stabilize the overall system, support Member States under pressure and ensure that the Union fulfils its humanitarian obligations.
In respect of the different situations of Member States and of fluctuating migratory pressures, the Commission proposes a system of flexible contributions from the Member States. These can range from relocation of asylum seekers from the country of first entry to taking over responsibility for returning individuals with no right to stay or various forms of operational support.
While the new system is based on cooperation and flexible forms of support starting off on a voluntary basis, more stringent contributions will be required at times of pressure on individual Member States, based on a safety net.
The solidarity mechanism will cover various situations – including disembarkation of persons following search and rescue operations, pressure, crisis situations or other specific circumstances.
A change of paradigm in cooperation with non-EU countries
The EU will seek to promote tailor-made and mutually beneficial partnerships with third countries. These will help address shared challenges such as migrant smuggling, will help develop legal pathways and will tackle the effective implementation of readmission agreements and arrangements. The EU and its Member States will act in unity using a wide range of tools to support cooperation with third countries on readmission.
A comprehensive approach
Today's package will also seek to boost a common EU system for returns, to make EU migration rules more credible. This will include a more effective legal framework, a stronger role of the European Border and Coast Guard, and a newly appointed EU Return Coordinator with a network of national representatives to ensure consistency across the EU.
It will also propose a common governance for migration with better strategic planning to ensure that EU and national policies are aligned, and enhanced monitoring of migration management on the ground to enhance mutual trust.
The management of external borders will be improved. The European Border and Coast Guard standing corps, scheduled for deployment from 1 January 2021, will provide increased support wherever needed.
A credible legal migration and integration policy will benefit European societies and economies. The Commission will launch Talent Partnerships with key non-EU countries that will match labour and skills needs in the EU. The Pact will strengthen resettlement and promote other complementary pathways, seeking to develop a European model of community or private sponsorship. The Commission will also adopt a new comprehensive Action Plan on integration and inclusion for 2021-2024.
Next steps
It is now for the European Parliament and Council to examine and adopt the full set of legislation necessary to make a truly common EU asylum and migration policy a reality. Given the urgency of local situations in several Member States, the co-legislators are invited to reach a political agreement on the core principles of the Asylum and Migration Management Regulation and to adopt the Regulation on the EU Asylum Agency as well as the Regulation on Eurodac by the end of the year. The revised Reception Conditions Directive, Qualification Regulation and recast Return Directive should also be adopted quickly, building on the progress already made since 2016.
Background
Today's proposals deliver on President von der Leyen's commitment in her Political Guidelines to present a new Pact on Migration and Asylum. The Pact is based on in-depth consultations with the European Parliament, all Member States, civil society, social partners and business, and crafts a careful balance integrating their perspectives.
Commission opens infringements against Cyprus and Malta for "selling" EU citizenship
Today, the European Commission is launching infringement procedures against Cyprus and Malta by issuing letters of formal notice regarding their investor citizenship schemes also referred to as "golden passport" schemes.
The Commission considers that the granting by these Member States of their nationality – and thereby EU citizenship – in exchange for a pre-determined payment or investment and without a genuine link with the Member States concerned, is not compatible with the principle of sincere cooperation enshrined in Article 4(3) of the Treaty on European Union. This also undermines the integrity of the status of EU citizenship provided for in Article 20 of the Treaty on the Functioning of the European Union.
Due to the nature of EU citizenship, such schemes have implications for the Union as a whole. When a Member State awards nationality, the person concerned automatically becomes an EU citizen and enjoys all rights linked to this status, such as the right to move, reside and work freely within the EU, or the right to vote in municipal elections as well as elections to the European Parliament. As a consequence, the effects of investor citizenship schemes are neither limited to the Member States operating them, nor are they neutral with regard to other Member States and the EU as a whole.
The Commission considers that the granting of EU citizenship for pre-determined payments or investments without any genuine link with the Member States concerned, undermines the essence of EU citizenship.
Next steps
The Cypriot and Maltese governments have two months to reply to the letters of formal notice. If the replies are not satisfactory, the Commission may issue a Reasoned Opinion in this matter.
Background
Investor citizenship schemes allow a person to acquire a new nationality based on payment or investment alone. These schemes are different to investor residence schemes (or "golden visas"), which allow third-country nationals, subject to certain conditions, to obtain a residence permit to live in an EU country.
The conditions for obtaining and forfeiting national citizenship are regulated by the national law of each Member State, subject to due respect for EU law. As nationality of a Member State is the only precondition for EU citizenship and access to rights conferred by the Treaties, the Commission has been closely monitoring investor schemes granting the nationality of Member States.
The Commission has frequently raised its serious concerns about investor citizenship schemes and certain risks that are inherent in such schemes. As mentioned in the Commission's report of January 2019, those risks relate in particular to security, money laundering, tax evasion and corruption and the Commission has been monitoring wider issues of compliance with EU law raised by investor citizenship and residence schemes. In April 2020, the Commission wrote to the Member States concerned setting out its concerns and asking for further information about the schemes.
In a resolution adopted on 10 July 2020, the European Parliament reiterated its earlier calls on Member States to phase out all existing citizenship by investment (CBI) or residency by investment (RBI) schemes as soon as possible. As stated by President von der Leyen in the State of the Union Address of 16 September 2020, European values are not for sale.
The Commission is also writing again to Bulgaria to highlight its concerns regarding an investor citizenship scheme operated by that Member State and requesting further details. The Bulgarian government has one month to reply to the letter requesting further information, following which the Commission will decide on the next steps.
EU interoperability gateway for contact tracing and warning apps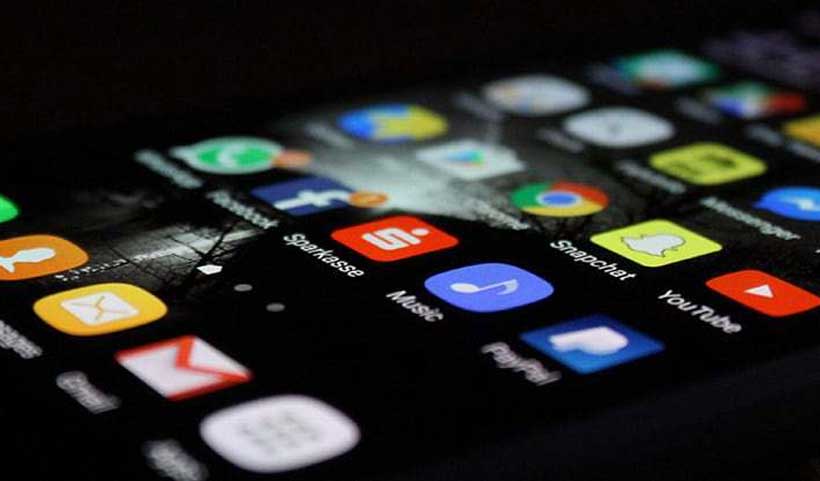 What is a coronavirus tracing and warning app?
Most public health authorities in the EU have developed apps that support contact tracing and warning in the fight against coronavirus. The apps notify you if you have been at risk of exposure to the virus over the last 14 days, whether or not you feel symptoms. You will then get appropriate health advice. This helps to minimise the spread of the virus and speed up a return to normal life within the EU. Furthermore, you can get tested and receive any necessary treatment promptly and lower the risk of serious consequences, if you get alerted at an early stage.
Tracing and warning apps are part of a package of measures to prevent the spread of the virus, along with hygiene measures such as hand washing, social distancing and using everyday facemasks.
Why using a coronavirus tracing and warning app?
A tracing and warning app can help break the chain of coronavirus infections, nationally and across borders, and help save lives by complementing manual tracing. The faster people who have been diagnosed with COVID-19 and their contacts can be informed, the less quickly and widely the virus can spread. The app therefore help to protect yourself, your family, your friends and everyone around you.
If you use an official app available in your country, developed with the health authorities, you can trust them and use them without concerns. More information also on re-open EU.
How does a coronavirus tracing and warning app work?
A coronavirus tracing and waring app informs you if you have been, for a certain period, close, to another app user who was confirmed infected with COVID-19. Such an encounter would be considered a high-risk exposure. Typically, this means a contact for more than 15 minutes and less than 2 meters. The exact parameters are set by national health authorities.
When you have installed the app, your smartphone generates random 'keys' multiple times a day. These keys are exchanged through Bluetooth between nearby smartphones running a tracing app, and stored on the device for 14 days.
In case you are tested positive for COVID-19, you can share this information to warn the people you have previously been close to. Your phone will then share the keys generated during the last 14 days with the backend server of your national app.
On the basis of the keys received, each app calculates the risk score of a user, who may receive an exposure alert if the criteria are met.
What data will I share when using these apps?
The apps generate arbitrary identifiers, which are random sets of numbers and letters. These arbitrary identifiers do not allow the identification of an individual person. The keys are exchanged via Bluetooth between phones at short distance. No geolocation or movement data are used.
Do tracing apps use a lot of data or battery?
Once you have downloaded the app, its data usage is minimal. You should also not notice a significant difference in terms of battery life, nor should your smartphone overheat. The contact and warning app runs in the background. It uses Bluetooth Low Energy, a technology designed to be particularly energy efficient.
Can I use the app without internet connection?
For the tracing functionality as such, a permanent Internet connection is not necessary. Bluetooth, which is used to detect proximity with other app users, does not require Internet. It would even work in flight mode if you switch on Bluetooth during the flight. However, the app does need to connect to the internet at least once a day to download the information necessary to check if you have been exposed to other, infected users. Hence, to check infection chains, to receive alerts, and for additional functionalities, the apps will need to connect through mobile Internet or Wi-Fi.
Is the exposure notification automatic?
The apps work in the background of the device without requiring any daily action. Notifications come in automatically. You do not have to activate updates manually, however you need to have the exposure notification function switched on.
May I use several national coronavirus tracing and warning apps at the same time?
No. Using two or more apps at the same time is not possible as the Google/Apple exposure notification interface always supports only one tracing app at a time. Thanks to the EU interoperability gateway service, citizens can use one single app even when they travel cross-borders, while continuing to benefit from contact tracing and being able to report a positive test or to receive an alert.
In case of a notification
What should I do if I receive an alert?
Receiving a contact alert does not necessarily mean you have been infected with COVID-19. An alert is a simple way of making you aware that there is a risk of exposure to coronavirus. The app will guide you on what you should do, according to the instructions of national health authorities, such as advice to get tested or to self-isolate, and who you have to contact.
Which criteria are used to assess exposure risk levels?
Potential exposures happen when you encounter, for a certain amount of time and at a certain distance, a person who has reported being infected with the virus. Bluetooth technology is used to determine whether or not an encounter is close and long enough to result in a potential exposure. There are typically three levels of risk:
Low risk: The app user had no encounter with anyone known to have been diagnosed with COVID-19, or if they have had such an encounter it was not close and/or long enough according to the criteria. The user is informed about generally applicable social distancing regulations and hygiene recommendations.
Increased risk: The user is informed that the check of their exposure logging has shown an increased risk of infection, as they have encountered at least one person in the last 14 days who has been diagnosed with COVID-19. The person is recommended to stay at home if possible, and to seek advice from their general practitioner or local health authorities.
Unknown risk: If the risk identification has not been activated for long enough by the person, then no risk of infection can be calculated yet. Risk identification is possible within 24 hours of installation, at which point the status information displayed changes from "unknown risk" to "low risk" or "increased risk".
Can the app warn me how to avoid contact with people who tested positive?
No, the app cannot predict such contacts or detect risky contact in real time. To protect user privacy, no app user can be identified or located using the app, and no app can detect whether there is an infected person in, for example a supermarket. The app is no substitute for the usual necessary precautions, like wearing a mask.
EU interoperability gateway: contact tracing across borders
How do coronavirus tracing and warning apps work across borders?
Coronavirus does not stop at borders. This is why Member States, supported by the Commission, were working on an interoperability solution for national contact tracing and warning apps, to allow citizens to use one single app when they travel abroad in Europe, while continuing to benefit from contact tracing and being able to receive an alert.
At the request of Member States, the Commission has set up an interoperability gateway service, an interface to efficiently receive and pass on relevant information from national contact tracing apps. It will ensure the secure and efficient cross-border exchange between participating apps while keeping mobile data usage to a minimum.
How does the exchange of data between the apps work?
The individual coronavirus tracing and warning apps only connect to their own national backend server. The national backend servers do not connect directly with each other. They exchange the information via the EU interoperability gateway service, which reduces data consumption compared with direct exchanges between participating apps.
The exchange consists of two main parts: Uploading of national keys to the gateway server takes places if users upload their keys and have agreed with sharing them with other European app users; downloading of keys to the national backend server is required so that the keys can be distributed to the users of the individual national app.
What is the EU interoperability gateway service?
The interoperability gateway service (gateway) is a digital infrastructure that ensures the secure transmission of generated keys between the backend servers of participating national contact tracing and warning apps. While doing so, the gateway will share the minimum information necessary for a person to be alerted if they have been exposed to an infected person also using one of the participating apps.
The data exchanged will only be stored in the gateway for a maximum period of 14 days. No other information except the keys, generated by the national apps, will be handled by the gateway.
The design of the gateway builds on the guidelines for interoperability, the set of technical specifications agreed between Member States and the Commission, the principles set out in the EU toolbox and the Commission and European Data Protection Board guidelines on data protection for contact tracing and warning apps.
The gateway was developed and set up by companies T-Systems and SAP, and is operated from the Commission's data centre in Luxembourg.
Are all contact tracing apps interoperable?
The gateway ensures a safe exchange of information between contact tracing apps based on a 'decentralised' architecture. This concerns the vast majority of tracing apps that were, or are to be, launched in the EU. Apps that are interoperable can exchange information among themselves, so people in the EU only need install one app – typically the app of their home country – and still be able to report a positive test or to receive an alert, even if they travel in the EU.
What is the difference between 'centralised' and 'decentralised' apps?
Confronted with the new potential of smartphones to combat the coronavirus pandemic, developers discussed mainly two different ways of how to set up contact tracing and waring apps, typically referred to as 'decentralised' and 'centralised' architectures. In both approaches, smartphones exchange temporary keys via Bluetooth and communicate with a central server. The main difference is in the calculation of the exposure risk of users and the storage of the data. Regardless of the approach, none of the tracing apps track location or movements
In a centralised system, a central server receives the keys of the contacts collected by users confirmed with COVID-19, and the server does the matchmaking to alert users at risk.
In a decentralised approach, the keys of the contacts remain on the phone. The app downloads the arbitrary keys of COVID-19 infected users and checks whether there is a match, directly on the device. The decentralised approach uses a joint interface provided by Apple and Google (see below). In the end, almost all national health authorities in the EU opted for a decentralised app, and these apps are all potentially interoperable.
Which national apps are, or will be, linked to the gateway?
About two third of EU Member States have developed compatible tracing and warning apps, and the gateway is open to all of them, once they are ready to connect. The connection will gradually take place during October and November, however apps can also connect at a later stage if national authorities wish so. An 'onboarding protocol' has been developed, setting out the necessary steps.
While your app is able to detect proximity with other participating apps everywhere in the world, including during flights in a plane, it does of course matter if people around you also have access to and use a participating app.
The overview of participating countries is updated regularly and available here.
What about if I did a test in another EU country?
You can only insert a positive coronavirus test result in the app of the country where the test was taken. However, when you enter the code in that app, thanks to the interoperability, citizens from the country that you have visited will get notified that they have been in close contact of an infected case.
I never travel anywhere. Do I need to take part in interoperability?
Downloading and using an app is voluntary, and participating in the interoperability framework is as well. To do so, you need to agree to your data being processed. However, even if you do not intend to travel, other people may do so, and you may be close to them without knowing. Therefore, interoperability also benefits those who stay in their home country.
Do I need to download a new app to benefit from interoperability?
No. You can continue to use your national app. Most EU Member States have decided to set up a national coronavirus tracing and warning app, and almost all of those have opted for a decentralised system – all these apps are potentially interoperable and can connect to the gateway, once they are ready. Once an app gets connected to the gateway, an update needs to be issued in the app stores so the additional functionality can be used. Users need to install that update so that their app works cross-border.
How do I update the app?
If your phone is set to update automatically, your tracing app will update automatically within a few days of the update being released. If you want to update manually:
For iPhone users, open the App Store and tap 'Today' at the bottom of the screen. Then tap your profile icon to bring up your Account. Scroll down until you see your national app and then tap 'Update'.
For Android users, open the 'Play Store' and tap on the three horizonal lines at the top-left of the screen to open the sidebar. Open 'My apps & games' and select the 'Updates' tab. Then scroll down to your national app and tap 'Update'.
Privacy and security
Can tracing apps be used by authorities to monitor quarantine?
No, this is technically impossible. Contact tracing and warning apps do not gather any location or movement data.
How is my privacy protected?
Throughout the entire process of design and development of contact and warning tracing apps, respect for privacy has been of paramount importance:
The app does not collect any data that could lead to unveiling your identity. It does not ask for and cannot obtain your name, date of birth, address, telephone number, or email address.
The app does not collect any geolocation data, including GPS data. It also does not track any movements.
The Bluetooth Low Energy code is generated completely randomly and does not contain any information about you or your device. This code changes several times each hour, as a further protection.
All data stored by the app on your smartphone, and all connections between the app and the server, and between the servers and the gateway, are encrypted.
All data, whether stored on your device or on the server, is deleted when no longer relevant, i.e. 14 days after transfer between app and server.
The data is stored on secure backend servers, managed by national authorities. The gateway uses a secure server, hosted by the Commission in its own data centre in Luxembourg.
EU rules, notably the General Data Protection Regulation (GDPR) and the ePrivacy Directive, provide the strongest safeguards of trustworthiness (e.g. voluntary approach, data minimisation).
The apps – as well as the gateway – are time-limited, that means they will only be in place as long as the pandemic persists.
The European Data Protection Board was consulted on the draft guidance and issued a letter to welcome the Commission's initiative to develop a pan-European and coordinated approach.
Will personal data be shared between Member States through the gateway?
The Commission developed with Member States a privacy preserving interoperability protocol. If an app from one Member State is to work in another Member State, some encrypted data will be shared with the server of that other Member State. All backend servers are under the control of the competent national authority. Each app must be fully compliant with the EU data protection and privacy rules, following the Commission's guidance.
App usage information
How will we know that tracing apps are working?
Member States are monitoring and evaluating the apps and their contribution to the fight against the pandemic. The Commission, with the European Centre for Disease Prevention and Control, is assisting Member States to identify a series of assessment criteria to evaluate the effectiveness of the apps. Some of those criteria could include, for example, the uptake of the app as a percentage of population and number of users notified of potential exposure.
Currently, download rates range from below 10% to above 40%, depending on the Member State. But even at low uptake, apps can make a difference, according to researchers – and each notification is a life potentially saved.
What are the minimum device requirements?
All coronavirus tracing and warning apps should be accessible to everybody. They can be used on the vast majority of devices with commonly used operating systems. The required update to the relevant operating system (iOS, Android) is usually carried out automatically on smartphones. The apps run on iOS smartphones from the iPhone 6s upwards using iOS 13.5, and on Android-based smartphones from Android 6 upwards. If the result of your COVID-19 test is verified via QR code, the camera on your phone must be functional.
What role do Apple and Google play?
Almost all, that is 99% of smartphones in the EU, run on iOS or Android mobile operating systems. In the context of the development of contact tracing and warning apps, Apple and Google provided a uniform standard for Bluetooth distance measurement. This was important so apps running on the two main operating systems would be able to register each other's Bluetooth signal. Furthermore, the companies needed to ensure that the Bluetooth signal continues to operate passively in the background in battery-saving mode, even if the apps is not actively used. National apps based on a 'decentralised' architecture rely on this basic functionality – these are interoperable and can be linked to the gateway.
Commission lists key steps for effective vaccination strategies and vaccines deployment
As Europe learns to live with the pandemic, the development and swift global deployment of safe and effective vaccines against COVID-19 remains an essential element in the eventual solution to the public health crisis. In this context, the Commission is working to ensure that there will be access to safe vaccines across Europe, and encourages a coordinated approach of vaccination strategies for deployment of the vaccines. Today, ahead of the discussion of EU Leaders, the Commission is presenting the key elements to be taken into consideration by Member States for their COVID-19 vaccination strategies in order to prepare the European Union and its citizens for when a safe and effective vaccine is available, as well as priority groups to consider for vaccination first.
President of the European Commission, Ursula von der Leyen, said: "A safe and effective vaccine is our best shot at beating coronavirus and returning to our normal lives. We have been working hard to make agreements with pharmaceutical companies and secure future doses. Now, we must ensure that once a vaccine is found, we are fully prepared to deploy it. With our Vaccination Strategy, we are helping EU countries prepare their vaccination campaigns: who should be vaccinated first, how to have a fair distribution and how to protect the most vulnerable. If we want our vaccination to be successful, we need to prepare now."
Vice-President for Promoting the European Way of Life, Margaritis Schinas, said: "While the evolution of the pandemic is getting back to March levels, our state of preparedness is not. Today we are adopting a milestone in the ongoing EU response to the COVID-19 pandemic; the aim is to ensure safe, affordable and accessible COVID-19 vaccines for all in the EU, once they will become available. It is only by acting together that we will avoid the cacophony and be more efficient than in the past."
Stella Kyriakides, Commissioner for Health and Food Safety, said: "It is with great concern that I am witnessing the increasingly rapid rise of infection rates all across the EU. Time is running out – everyone's first priority should be to do what it takes to avoid the devastating consequences of generalised lockdowns. And we must all prepare for the next steps. The vaccine will not be a silver bullet, but it will play a central role to save lives and contain the pandemic. And when and if a safe and efficient vaccine is found, we need to be prepared to roll it out as quickly as possible, including building citizens' trust in its safety and efficacy. Vaccines will not save lives – vaccinations will."
In line with the 17 June EU Vaccines Strategy, the European Commission and Member States are securing the production of vaccines against COVID-19 through Advance Purchase Agreements with vaccine producers in Europe. Any vaccine will need to be authorised by the European Medicine Agency according to regular safety and efficacy standards. Member States should now start preparing a common vaccination strategy for vaccine deployment.
Member States should, among others, ensure:
capacity of vaccination services to deliver COVID-19 vaccines, including skilled workforce and medical and protective equipment;
easy and affordable access to vaccines for target populations;
deployment of vaccines with different characteristics and storage and transport needs, in particular in terms of cold chain, cooled transport and storage capacity;
clear communication on the benefits, risks and importance of COVID-19 vaccines to build public trust.
All Member States will have access to COVID-19 vaccines at the same time on the basis of population size. The overall number of vaccine doses will be limited during the initial stages of deployment and before production can be ramped up. The Communication therefore provides examples of unranked priority groups to be considered by countries once COVID-19 vaccines become available, including:
healthcare and long-term care facility workers;
persons over 60 years of age;
persons whose state of health makes them particularly at risk;
essential workers;
persons who cannot socially distance;
more disadvantaged socio-economic groups.
Whilst awaiting the arrival of approved vaccines against COVID-19, and in parallel to safeguarding the continuation of other essential healthcare and public health services and programmes, the EU must continue mitigating the transmission of the virus. This can be done through the protection of vulnerable groups and ensuring that citizens adhere to public health measures. Until then and most likely also throughout the initial vaccination rollout phases, non-pharmaceutical interventions, such as physical distancing, closure of public places and adapting the work environment, [1] will continue to serve as the main public health tools to control and manage COVID-19 outbreaks.
Background
As Europe moves to the next stage of the COVID-19 pandemic, it is even more imperative that countries follow common vaccination strategies and approaches. At the Special European Council meeting of 2 October, Member States called on the Council and Commission to further step up the overall coordination effort and the work on the development and distribution of vaccines at EU level[2].
On 24 September, the European Centre for Disease Prevention and Control (ECDC) published its updated risk assessment regarding the COVID-19 pandemic, alongside a set of guidelines for non-pharmaceutical interventions (such as hand hygiene, physical distancing, cleaning and ventilation).
As stressed by President von der Leyen in the State of the Union 2020 Address, Europe needs to continue to handle the COVID-19 pandemic with extreme care, responsibility and unity, and use the lessons learnt to strengthen the EU's crisis preparedness and management of cross-border health threats.
On 15 July, the Commission adopted a Communication on short-term EU health preparedness, calling on Member States to have prevention, preparedness and response measures ready in case of future COVID-19 outbreaks. The Communication made a set of recommendations to achieve this, in the areas of e.g. testing, contact tracing and health system capacities. The effective implementation of these measures requires coordination and effective information exchange between Member States. The recommendations provided in the Strategy are still relevant and Member States are encouraged to follow them.
One of the main action points necessary for Europe to overcome the coronavirus pandemic is accelerating the development, manufacturing, and deployment of vaccines against COVID-19. The EU's vaccines strategy published in June charts the way forward.
Vaccine safety, quality and efficacy are the cornerstones of any vaccine development and authorisation process, and vaccine developers are required to submit extensive documentation and data to the European Medicines Agency through the EU Marketing Authorisation procedure. After authorisation, EU law requires that the safety of the vaccine as well as its effectiveness be monitored. Further evidence will need to be centrally collected to assess the impact and effectiveness of COVID-19 vaccines once rolled out in the population from a public health perspective. This will be key to overcoming the pandemic and instilling confidence in Europeans.