The world needs to build on the growing momentum behind carbon capture
After years of slow progress, technologies to capture carbon emissions and store or reuse them are gaining momentum, a trend that will need to accelerate significantly for the world to achieve its energy and climate goals, according to a new special report released by the IEA today.
The report, CCUS in Clean Energy Transitions, is being launched at an IEA online event opened by Prime Minister Erna Solberg of Norway, whose government announced a major funding commitment this week for a new carbon capture project that can help tackle emissions from Norway and neighbouring countries.
Carbon capture, utilisation and storage (CCUS) is the only group of technologies that contributes both to reducing emissions in key sectors directly and to removing CO2 from the atmosphere to balance the emissions that are the hardest to prevent – a crucial part of reaching the net-zero emissions goals that a growing number of governments and companies have set for themselves.
Part of the IEA's Energy Technology Perspectives Series, the new IEA report is the most comprehensive global study on CCUS to date. It assesses the state of play of CCUS technologies and maps out the evolving and expanding role they will need to play to put global emissions on a sustainable trajectory. It includes a detailed analysis of CO2 emissions from power and industrial facilities in China, Europe and the United States and potential for storing them.
"The scale of the climate challenge means we need to act across a wide range of energy technologies. Carbon capture is critical for ensuring our transitions to clean energy are secure and sustainable," said Dr Fatih Birol, the IEA Executive Director.
"In order to develop and deploy carbon capture and storage as a technology for the future we need investments in solutions and facilities in many regions and countries," said Prime Minister Solberg. "CCUS will be necessary on a global scale if we are to meet the Paris Agreement. And we must start now."
"Norway has been a global leader in researching, developing and implementing carbon capture technologies, as demonstrated by its major funding commitment this week to the impressive Longship project, which can help not just Norway but other European countries reduce their emissions," Dr Birol said. "The IEA is delighted and honoured that Prime Minister Solberg is taking part in the launch of our new report that will help inform policy-making on CCUS around the world."
Plans for more than 30 commercial CCUS facilities have been announced globally in the last three years. And projects now nearing a final investment decision represent an estimated potential investment of around USD 27 billion – more than double the investment planned in 2017. This portfolio of projects is increasingly diverse and would double the amount of CO2 captured globally.
The report sets out the four main ways that CCUS technologies contribute to clean energy transitions:
Tackling emissions from existing energy infrastructure such as power and industrial plants;
Providing a solution for some of the most challenging emissions from heavy industries like cement and chemicals, as well as from aviation;
Offering a cost-effective pathway for low-carbon hydrogen production in many regions;
Removing CO2 from the atmosphere.
Although CCUS facilities have been operating for decades in certain industries like natural gas and fertilisers, they are still at an early stage of development in key sectors such as cement. These are the areas where CCUS technologies are particularly important for tackling emissions because of a lack of alternatives.
"Action from governments will be essential for establishing a sustainable and viable market for CCUS," Dr Birol said. "But industry must also embrace the opportunity. No sector will be unaffected by clean energy transitions – and for some, including heavy industry, the value of CCUS is inescapable. As our new report demonstrates, the IEA is committed to leading CCUS analysis and policy advice worldwide – and to bringing together governments, companies and other key players to work together to achieve our shared energy and climate goals."
Hydrogen in North-Western Europe: A vision towards 2030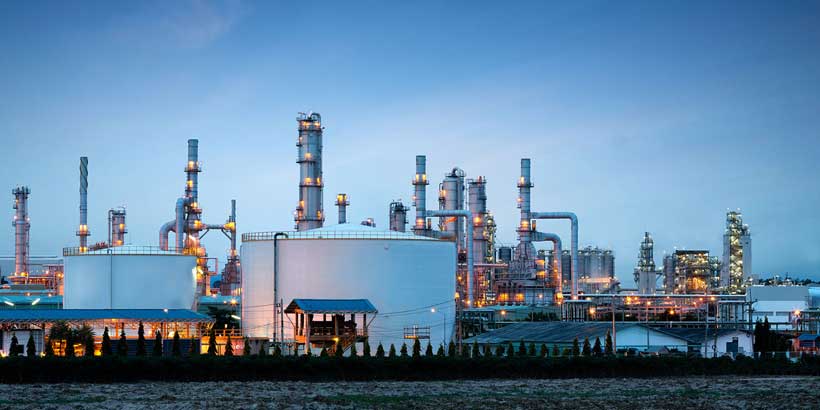 North-West Europe has a well-developed hydrogen industry that could be at the edge of an unprecedented transformation should governments keep raising their ambitions for reducing greenhouse gas emissions, according to a new joint report by the International Energy Agency (IEA) and the Clingendael International Energy Programme (CIEP).
The report, Hydrogen in North-Western Europe: A vision towards 2030, explores hydrogen developments, policies and potential for collaboration in the region. It was commissioned to inform discussions among governments from North-West Europe about the potential development of a regional hydrogen market. This intergovernmental dialogue was established at the Clean Energy Ministerial Hydrogen Initiative in 2020.
The report finds that the current policy landscape provides some momentum for the transformation of the hydrogen industry in North-West Europe towards 2030, but that it is insufficient to fully tap into the region's potential to develop a large-scale low-carbon hydrogen value chain. More ambitious policies in line with the targets defined by the EU Green Deal or the UK Climate Change Act would drive a faster transformation.
If such a supportive policy framework were to be adopted, hydrogen demand in the region could grow by a third and low-carbon hydrogen could meet more than half of dedicated production, up from about 10% today, according to the report.
North-West European countries have already made significant progress developing their vision for the role hydrogen should play in their long-term energy strategies. These countries now face the challenge of moving beyond national discussions to establish a regional dialogue, an indispensable condition to develop the fully integrated hydrogen market the region needs.
With the aim of informing this dialogue, the report identifies four priorities that should be addressed:
Build on the large unused potential to co-operate on hydrogen in the north-western European region.
Identify what is needed to develop an integrated regional market.
Develop supporting schemes with a holistic view of the hydrogen value chain.
Identify the best opportunities to simultaneously decarbonise current hydrogen production and deploy additional low-carbon supply.
Seven Countries Account for Two-Thirds of Global Gas Flaring
In an unprecedented year for the oil and gas industry, oil production declined by 8% in 2020, while global gas flaring reduced by 5%, according to satellite data compiled by the World Bank's Global Gas Flaring Reduction Partnership (GGFR). Oil production dropped from 82 million barrels per day (b/d) in 2019 to 76 million b/d in 2020, as global gas flaring reduced from 150 billion cubic meters (bcm) in 2019 to 142 bcm in 2020. Nonetheless, the world still flared enough gas to power sub-Saharan Africa. The United States accounted for 70% of the global decline, with gas flaring falling by 32% from 2019 to 2020, due to an 8% drop in oil production, combined with new infrastructure to use gas that would otherwise be flared.
Gas flaring satellite data from 2020 reveals that Russia, Iraq, Iran, the United States, Algeria, Venezuela and Nigeria remain the top seven gas flaring countries for nine years running, since the first satellite was launched in 2012. These seven countries produce 40% of the world's oil each year, but account for roughly two-thirds (65%) of global gas flaring. This trend is indicative of ongoing, though differing, challenges facing these countries. For example, the United States has thousands of individual flare sites, difficult to connect to a market, while a few high flaring oil fields in East Siberia in the Russian Federation are extremely remote, lacking the infrastructure to capture and transport the associated gas.
Gas flaring, the burning of natural gas associated with oil extraction, takes place due to a range of issues, from market and economic constraints, to a lack of appropriate regulation and political will. The practice results in a range of pollutants released into the atmosphere, including carbon dioxide, methane and black carbon (soot). The methane emissions from gas flaring contribute significantly to global warming in the short to medium term, because methane is over 80 times more powerful than carbon dioxide on a 20-year basis.
"In the wake of the COVID-19 pandemic, oil-dependent developing countries are feeling the pinch, with constrained revenues and budgets. But with gas flaring still releasing over 400 million tons of carbon dioxide equivalent emissions each year, now is the time for action. We must forge ahead with plans to dramatically reduce the direct emissions of the oil and gas sector, including from gas flaring," said Demetrios Papathanasiou, Global Director for the Energy and Extractives Global Practice at the World Bank.
The World Bank's GGFR is a trust fund and partnership of governments, oil companies, and multilateral organizations working to end routine gas flaring at oil production sites around the world. GGFR, in partnership with the U.S. National Oceanic and Atmospheric Administration (NOAA) and the Colorado School of Mines, has developed global gas flaring estimates based upon observations from two satellites, launched in 2012 and 2017. The advanced sensors of these satellites detect the heat emitted by gas flares as infrared emissions at global upstream oil and gas facilities.
"Awareness of gas flaring as a critical climate and resource management issue is greater than ever before. Almost 80 governments and oil companies have committed to Zero Routine Flaring within the next decade and some are also joining our global partnership, which is a very positive development. Gas flaring reduction projects require significant investment and take several years to produce results. In the lead-up to the next UN Climate Change conference in Glasgow, we continue to call upon oil-producing country governments and companies to place gas flaring reduction at the center of their climate action plans. To save the world from millions of tons of emissions a year, this 160-year-old industry practice must now come to an end." said Zubin Bamji, Program Manager of the World Bank's GGFR Partnership Trust Fund.
IEA supports Indonesia's plans for deploying renewable energy
The IEA is carrying out a large work programme on power system enhancement with the Government of Indonesia to help it modernise the country's electricity sector, including support for overcoming challenges inherent in integrating variable renewables like wind and solar PV.
As part of the work programme, the IEA hosted a series of webinars in early 2021 where Indonesia's Ministry of Energy and Mineral Resources and national power utility PLN could learn from other countries' experiences of integrating and setting targets for variable renewable energy.
An introductory session on the principles of integrating renewable energy was held ahead of the country specific sessions. In this session, the IEA presented its framework for renewable integration phases to the Ministry and PLN, highlighting the different challenges often faced during renewable integration as well as what flexibility options can be deployed to tackle these challenges.
In the first country session, IEA presented the main findings of the Thailand flexibility study that the Agency carried out in cooperation with EGAT, the Thai electricity utility. The study shows that Thailand has the technical capability to integrate larger shares of variable renewables, but that the lack of commercial flexibility is a major barrier for operating the power system in a more flexible way and thus is the main obstacle for integrating large amounts of renewables.
In the second country session, the Danish Energy Agency presented its work programme with the Government of Viet Nam. The sessions focused on important aspects for integration of renewables, such as the assessing the needs and implications of reserves and forecasting. The session also included a discussion on the main learning points from the boom in rooftop solar that Viet Nam has experienced in 2020.
The third and last country session was on India. The IEA presented both national as well as state-level modelling in order to show some of the contextual differences between national models and models that focus on specific geographical regions. In India, the spot market accounts for only 10% of electricity generation, which shows that India, like Thailand, has some issues with commercial flexibility. The discussion also covered India's level of dependency on physical power purchase agreements and its impacts on the flexibility of the power system.
All sessions were held behind closed doors to allow for an open discussion between the participating organisations on the issues of renewable integration and possible ways of addressing barriers. The IEA will continue the work with the Indonesian Ministry and PLN on this topic in order to facilitate a path towards a clean, affordable, secure and modern power sector in Indonesia.
This work in Indonesia is undertaken within the Clean Energy Transitions in Emerging Economies programme.