Since 2011, Eastern Mediterranean affairs have mainly been marked by instability due to the civil wars in Libya and Syria. Recently, a new source of tensions further perplexes the situation—the Greek-Turkish standoff. Currently, Athens and Ankara disagree over sovereign rights in the Eastern Mediterranean. Specifically, they both claim rights in maritime zones which have not yet been delimited. The nature of the problem is not new, dating back to November 1973. What is new is the breadth of maritime zones the two sides disagree upon. The attention has shifted towards the Eastern Mediterranean in the last ten years, while it had only focused on the Aegean Sea before energy discoveries were made in the Levantine Basin in 2009.
Greek-Turkish relations were relatively calm from 1999 until 2016. In 2002, Athens and Ankara launched the so-called "exploratory talks," a format to exchange views on thorny issues informally. The 60th round of bilateral exploratory talks took place in March 2016 and was the last until now. After 2016, cooperation between Greece and Turkey continued—for example, on the management of the refugee crisis—but the latter employed a different foreign policy approach. Seeing the EU door almost closed and having to deal with the post-coup domestic priorities, President Tayyip Erdogan sought to strengthen his country's regional role. He placed more emphasis on national security issues and was not hesitant to forge closer ties with Russia and China. He has lacked predictability in international affairs.
Eastern Mediterranean waters could not but come to Turkey's interest when hydrocarbons were discovered in the Basin. Cyprus followed Israel in proceeding to explore and exploit some reservoirs, such as the Aphrodite field, in close collaboration with some international energy companies. Like any other sovereign country in the world with resources, it had the right to develop them. The Republic of Cyprus had already entered the EU in 2004, but the island remained divided after the Turkish military invasion of 1974. From the very beginning, Turkey disagreed with the practices of the Cypriot government and acted to protect, in its view, the Turkish Cypriot community. Such actions became bolder in 2018. Turkish vessels began researching and drilling in Cypriot waters, although the exclusive economic zone of Cyprus is grounded on international law. The reaction of both the EU and the U.S. was very mild. As a result, Turkish ships uninterruptedly continue their operations as of today. Having been disappointed with the EU's stance, on September 21, 2020, Cyprus decided not to sign the list of European sanctions against Belarus unless Brussels moves to impose sanctions on Turkey over its violation of Cypriot sovereign rights in the Eastern Mediterranean.
August 2020 saw Turkey expand the same policy in regard to Cypriot waters, particularly maritime zones south of the island of Kastellorizo. The Turkish government sent the "Oruc Reis" ship to conduct research in disputed waters, according to the terminology of the American administration. It was accompanied by frigates causing Greece's similar reaction. The research lasted for more than four weeks. On September 21, Ankara did not renew the relevant NAVTEX fueling speculation about its motivations. While maintenance reasons are officially presented as the main reason for the return of "Orus Reis" to the Antalya port, the decision is generally seen as a sign to diffuse tensions in view of the EU-Turkey summit of September 24–25, where the possibility of sanctions is likely to de discussed. Nonetheless, Turkey has declared the vessel could soon continue its mission.
The crisis is far from over. External mediators, namely Germany and the U.S., call for dialogue. Other partners such as Russia, China, France and the UK also advocate for a diplomatic solution. In principle, dialogue remains the only way forward. However, Greece and Turkey have completely different agendas. Turkey opts for negotiations without preconditions on a variety of themes. Experience from history—when the Aegean Sea was the epicentre of attention—shows Ankara is aware that international law would hardly favour its position, should talks only be concentrated on the delimitation of the continental shelf. The Turkish government endeavours to boost its argumentation by publicly talking about the geographic position of Kastellorizo, yet steadily combines other demands along with the proposed arrangement of maritime zones. Greece suspiciously sees this tactic.
Another reason for pessimism is that Turkey complements its position about future dialogue with Greece with some proposals on the island of Cyprus. Specifically, Foreign Minister Mevlut Cavusoglu has talked about the establishment of an equitable revenue sharing mechanism and other schemes with the participation of all parties, including the Turkish Cypriots. Whether the two themes, Greek-Turkish relations and the rights of Turkish Cypriot and perhaps a revival of talks on the Cyprus Question are to be linked, will be seen. As a matter of principle, Athens and Nicosia do not accept the participation of the Turkish Cypriot administration in any negotiations or meetings. And they both see the Cyprus Question as an international and European problem. Having said that, Greece and Cyprus raise provocative Turkish actions in the Eastern Mediterranean at the EU level, whereas Turkey prefers direct negotiations on outstanding issues. Despite this alignment, Athens does not negotiate on behalf of Nicosia.
So, where are we? NATO "deconfliction" talks are continuing and Germany is pushing both Greece and Turkey to engage themselves in new exploratory talks. The most delicate part of the task is not to talk about the need for dialogue but to make dialogue a success before a new military crisis occurs. Russia has also offered to mediate if asked, as the problem is an area of concern for the American administration and NATO first. From a Greek perspective, good ties between Russia and Turkey are a thorn in Foreign Minister Sergey Lavrov's initiative to mediate. Of course, this can also be a blessing in disguise. Prime Minister Kyriakos Mitsotakis decided to publicize his interest in holding a telephone conversation with President Vladimir Putin at the end of July, while important meetings between Greek and Russian officials took place in recent days. Foreign Ministers Dendias and Lavrov regularly talk to each other. Greece strives to achieve balance between its clear foreign policy choices and the difficult but possible rewarming of ties with Russia, acknowledging the rising role of the latter in the South.
From our partner RIAC
Three Sahelian Interim Military Leaders Sign Security Pact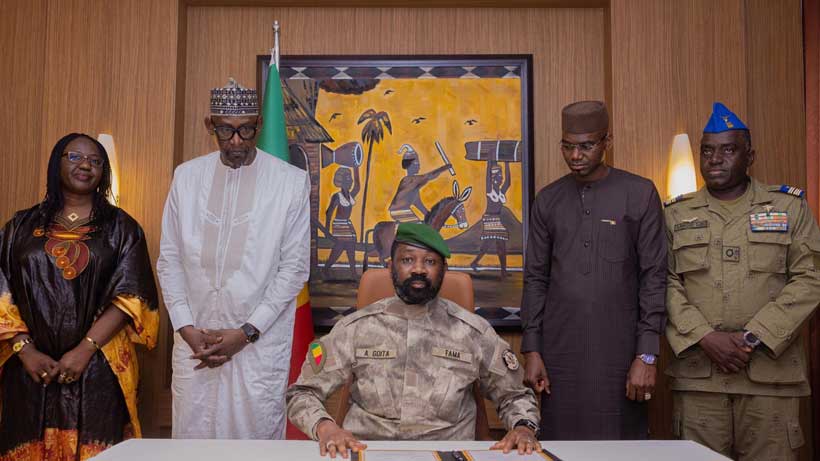 Burkina Faso, Mali and Niger have taken an admirable strategic step by signing trilateral security pact in collective efforts to battle extremism and terrorism threats in the Sahel region. It is an opportunity, especially this critical moment, to work relentless for peace and tranquility, a necessary factor that could determine their sustainable development.
These three Sahel states are under the interim military administration. The Economic Community of West African States (ECOWAS), the 15-member regional bloc, has put political pressure on them to return to constitutional democracy since after removing the elected civilian governments. The African Union (AU) and the ECOWAS have jointly suspended their membership, and further imposed stringent sanctions on them.
Backed by the AU, ECOWAS has even gone as far as threatening the use of force to reinstate constitutional governance in Niger. In response, Mali and Burkina Faso have solemnly pledged to extend their support to Niger if it is eventually attacked by ECOWAS Standby Forces. Burkina Faso, Mali and Niger also have considerable strain on their relationships with neighboring states and international partners.
Nevertheless, in a significant development on September 16th, three West African Sahel states came together to ink a security pact. Currently grappling with formidable challenges of combating Islamic insurgents associated with groups like al Qaeda and the Islamic State (ISIS), this accord offers the possibility to tackle any rebellion or external aggression.
The security pact, known as the Alliance of Sahel States (ASS), unequivocally indicated that an assault on the sovereignty or territorial integrity of any of its signatory nations would be deemed an aggression against all parties involved. The agreement outlined their unwavering commitment to provide assistance, either individually or collectively, and further categorically stipulated the deployment of armed forces.
The signed charter binds the signatories to assist one another – including militarily – in the event of an attack on any one of them. "Any attack on the sovereignty and territorial integrity of one or more contracting parties shall be considered as an aggression against the other parties and shall give rise to a duty of assistance… including the use of armed force to restore and ensure security," it states.
Malian leader, Col. Assimi Goita, announced the establishment of the Alliance of Sahel States through his social media account. He emphasized their primary objectives of establishing a framework for collective defense and mutual assistance. Its aim is to "establish an architecture of collective defence and mutual assistance for the benefit of our populations", he wrote.
The Liptako-Gourma region – where the Mali, Burkina Faso and Niger borders meet – has been ravaged by jihadism in recent years. A jihadist insurgency that erupted in northern Mali in 2012 spread to Niger and Burkina Faso in 2015.
"This alliance will be a combination of military and economic efforts between the three countries. Our priority is the fight against terrorism in the three countries," Mali's Defence Minister Abdoulaye Diop also said after the signing the document.
Mali and Burkina Faso have vowed to come to Niger's aid if it is attacked. "Any attack on the sovereignty and territorial integrity of one or more contracted parties will be considered an aggression against the other parties," according to the charter of the pact, known as the Alliance of Sahel States.
The three French-speaking West Africa states were previously members of the France-backed G5 Sahel alliance joint force, (with with Chad and Mauritania) initiated in 2017 to combat Islamist extremist groups in the region. However, Mali withdrew from this alliance following its own military coup, and relations between France and these three Sahel states have severely deteriorated. France has been compelled to withdraw its military presence from Mali and Burkina Faso, leading to a tense standoff with the junta that assumed power in Niger after requesting the withdrawal of French troops and its ambassador. France has firmly declined to recognize the authority of the interim military governments.
The situation in the Sahel region including Burkina Faso, Chad, Mali, Mauritania and Niger still remains extremely difficult with internal conflicts, extremism and militant attacks, economic development is undeniably at its lowest points in history. In fact, Sahelian states are consistently looking for strategic ways to effectively address the sustainable development in the region. These three French-speaking states and the entire Sahel region are the most volatile and have large impoverished population in Africa.
The African Union, Economic Community of West African States (ECOWAS), the European Union (EU), the United States and the United Nations (UN) are all asking for quick transition to civilian governments, and that efforts are taken to resolve outstanding issues relating to sustainable development and observing strictly principles of democracy in these French-speaking states in West Africa.
Depleting Water Resources and Growing Risks of Water Wars
Climate change, often regarded as byproduct of modern industrial society, has gradually transformed into a challenge with global ramification. The most concerning factor regarding climate change is the unpredictable nature of consequences it can cause. One of the grave impacts of climate change is the depleting fresh water resources available to humanity. The Earth's surface is predominantly covered with water, accounting for approximately 70 percent of its total area. Within this vast water coverage, a staggering 97 percent is composed of saltwater found in the Earth's oceans while only 3 percent is fresh water. This 3 percent is distributed among various sources, with the majority, approximately 69 percent, residing in glaciers and about 30 percent is situated underground. The remaining fraction, less than 1 percent, can be found in lakes, rivers, and swamps. This suggests that mere 0.33 percent of planet's fresh water is directly available to humanity and other animal life forms. To put into perspective, if the world's water supply was 100 liters, then usable fresh water supply would be mere 0.003 litre (one-half teaspoon approximately).
According to the United Nations, by 2025, two-thirds of the global population could be living under water-stressed conditions and around 1.8 billion people will be living in areas with absolute water stress. The depletion of fresh water sources is generating friction between nations and thus increasing the risks of water wars in vulnerable regions.
Conflict over water is not a new phenomenon and over 1298 conflicts over water have been recorded in human history. In modern times, factors like climate change, expansion of population, and shrinkage of water sources have further increased the likelihood of water-conflicts. There are growing concerns that the competition over water sources will yield conflicts between nations in near future. There are four regions in particularly, including South Asia, Central Asia, Middle East, and North-East Africa, which are highly vulnerable to water induced conflicts. Besides suffering from water scarcity, these regions are under-developed and have history of political instability and mutual hostilities.
Perhaps the biggest flash point of water wars is South Asia, or more specifically India and Pakistan. Both nations, being the second and fifth most populated countries in world, are overwhelming dependent on rivers emerging from Himalayan Glaciers. These glaciers, located in territorially disputed Kashmir region, have the most snow covered land area after Antarctica and Arctic. Melting of ice due to global warming on one side has increased the intensity of Glacial Lake Outburst Floods (GLOF), while on other side it has significantly reduced the volume of frozen water deposits in Himalayan region.
The Indus Water Treaty (1960), which delineates the sharing of the Indus River's waters between the two nations, has historically maintained a fragile equilibrium. However, with growing shortage of fresh water and subsequent construction of new dams by India at Indus upstream, occasional tensions and lack of co-operation regarding treaty have been observed between New Delhi and Islamabad. With disputed Kashmir region still awaiting resolution, any water-crisis can further exacerbate already strained relations between both nuclear armed neighbors. Under current circumstances, it's highly probable that South Asian region will be at the verge of water-war in near future if both nations failed to undertake credible Confidence Building Measures (CBMs) regarding water resources.
In Central Asia, the climate change, coupled with growing populations, has also intensified competition over shared water resources. The construction of upstream dams by Kyrgyzstan and Tajikistan on Amu Darya and Syr Darya rivers, under the rubric of hydroelectric development, has raised concerns about downstream water availability for Uzbekistan, Kazakhstan, and Turkmenistan. The drying-up of Aral Sea and gradual reduction of water in Caspian Sea is exacerbating the water-crisis further. Similarly, the fertile land of densely populated Ferghana Valley, known for its near perfect faming conditions, is now heading towards desertification primarily due to global warming. Uzbekistan, Kyrgyzstan, and Tajikistan converge in this valley which is gradually becoming a flash-point for water-based conflict. In April 2021, a border clash erupted between Kyrgyzstan and Uzbekistan over dispute of irrigation water distribution. The conflict killed 40 people and displaced more than 30,000 residents. The confrontation stopped after Russia led diplomatic settlement but the core issue still persists.
With 61 percent population living in high water stress areas, Middle East and North Africa (MENA) is the most water scare region in the world. Approximately 60 percent of fresh water resources in MENA region flows across international border, and thus is source of political tensions between states already suffering from water scarcity and political instability. Against this backdrop, Euphrates and Tigris Rivers which are critical source of water for Turkey, Syria, Iraq, and Iran, have strained relations since 1960. Factors like erratic weather patterns, global warming, increasing population, and uncoordinated water management projects, are diminishing fresh water availability in Euphrates-Tigris basin. Instead of crafting a equitable and sustainable trans-border agreement for countering water deficiency, the four riparian stated have securitized water relations with neighboring countries. As a result, the risk of regional water-induced conflicts has increased substantially.
Moreover, militancy in region has also significantly contributed in intensification of water related crisis. For example, in 2014, attempts by ISIS to use Mosel Dam at Tigris River in Iraq for Hydro-Terrorism was also timely thwarted by security forces and a major water-disaster was successfully averted. Similarly, few months ago a border conflict ignited between security forces of Iran and Afghanistan in Zabu district of Sistan. The major cause of military clash was distribution of Helmand River water which flows from Afghanistan into Iran. Being among the most effected region of climate changes, both nations are vulnerable to frequent and intense droughts. Persistence of political instability and lack of co-operation has undermined the prospects of resolution of water issue in these regions.
In North-East Africa, the Nile water crisis has the potential to ignite a multifaceted conflict involving Egypt, Ethiopia, and Sudan due to their overwhelming dependence on the Nile River's waters. Ethiopia's construction of the controversial Grand Ethiopian Renaissance Dam (GERD) has raised concerns in Egypt and Sudan as both are concerned over potential reductions in downstream water flow. In particular, Egypt, historically reliant on the Nile's waters, views the GERD as a direct threat to its water security. In recent past, Egypt has even threatened military action against GERD if Ethiopia fails to address Cairo's concerns. Despite several negotiation efforts, these African nations have failed to agree on a mutually acknowledged framework regarding distribution of Nile water.
Israel is often regarded as benchmark for overcoming the shortage of fresh water. Once a country suffering from acute fresh water shortage, Israel now has ample fresh water availability to meet the domestic, agricultural and industrial requirements. Israel achieved this fate by building robust water Desalination infrastructure. However, Israel's example cannot be used as a template for highly populated regions with varying geopolitical and demographic dynamics.
Technological advancements have provided new solutions for conservation of new water resources. Beside desalination, many similar water conservation technologies like, drip irrigation, fog & rain water harvesting, nano-filtration, and aquifer recharge etc. have been developed to extract, purify, and store fresh water. However, adaptation of these technologies on national scale is very expensive and, therefore, beyond the economic capacity of majority of developing nations.
Abruptly changing weather patterns are disturbing water cycle and rapidly declining availability of fresh water. The intensifying water scarcity can potentially act as conflict flashpoint with far reaching consequences. Therefore, it's crucial that international society should realize the magnitude of problem and adapt to the changing realities of a warming planet. Collaborative efforts are essential to; undertaking scientific research for finding affordable and innovative technological solutions, water diplomacy for establishing effective water-sharing agreements, and adopting water-saving practices for sustainability of fresh water resources. If humanity fails to timely resolve this issue, it will not only undermine the global strategic stability, but will also threaten our existence as modern civilization.
Artificial Intelligence and the Future of Deterrence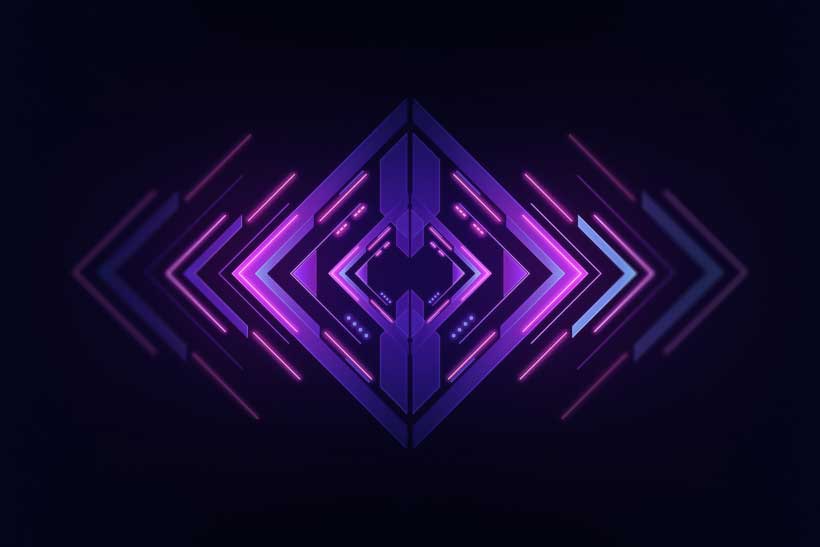 The question of how to wisely and selectively use emerging technologies like artificial intelligence (AI), machine learning, and autonomy persists at a time when technological progress is occurring quickly. The challenge is to utilize these advancements in a way that promotes security and tranquility rather than obstructing them. The time when a state's nuclear capability was the single most important factor in determining its global significance has unavoidably passed into history. In the modern era, the rise of AI has irreparably upset the established calculations of power projection and influence. Similarly, AI has been incorporated into the field of military technology due to the revolutionary changes it has made to current military systems. It has brought about a paradigm shift by enabling higher precision, enhancing intelligence gathering abilities, improving detection systems, and enhancing target recognition/vision capabilities. It has proven invaluable in the field of deception, giving militaries improved operational effectiveness in Anti-Access/Area and Area Denial (A2/AD) environments. AI serves as a crucial pillar for the emerging global order as well as signaling the end of traditional sources of power.
Therefore, the United States, Russia, China, France, and India are among the major geopolitical powers that are fervently exploring and deploying AI technologies within the scope of their military frameworks, despite the ethical, operational, and strategic risks that result from the proliferation of military applications of AI. Specifically, the dynamics of India's long-standing rivalry with Pakistan could change as a result of its ongoing efforts to transform into a superpower. Pakistan's nuclear command and control system exudes a confident aura. However, Pakistan is compelled to conduct a thorough self-examination in order to maintain its relevance in the current geopolitical landscape in light of India's assertive advancements in AI. The President's Initiative for Artificial Intelligence and Computing (PIAIC) aims to advance national entrepreneurship, research, and educational opportunities in fields like blockchain, AI, and cloud computing. In parallel, the Punjab government launched the National Initiative for Artificial Intelligence and Security (NIAIS) in 2019.
Thus, by bridging the gap between the needs of the labor market and the educational system, this initiative also considers the implications for the nation's defense capabilities. These initiatives—PIAIC and NIAIS as examples—underline Pakistan's progressive efforts to spark a technology-driven renaissance. Importantly, these initiatives go beyond simple skill acquisition projects; they emphasize the necessity of sustained investments in academic institutions, research hubs, and partnership projects with domestic and international organizations to create a dynamic and sustainable AI ecosystem.
On the other hand, in terms of modern military tactics, India has seamlessly incorporated AI into a variety of high-tech platforms, such as Unmanned Aerial Vehicles (UAVs), Lethal Autonomous Weapons Systems (LAWS), missile defense systems, submarines, and aircraft. The ability of AI to use massive datasets, which alleviates manpower and capability constraints, has strengthened this strategic convergence even further. A seismic shift in decision-making processes has also been ushered in by AI, which has greatly accelerated these processes while reducing the need for human input.
This anxiety stems from the knowledge that AI-enabled missile systems and satellite platforms have the ability to successfully visualize, track, and carry out precision strikes on their intended targets. AI-supported anti-submarine technologies and swarm tactics have the ability to effectively identify and engage submarines, undermining the stability of deterrence. India's superiority in anti-submarine warfare capabilities could, concurrently, significantly strengthen its strategic stance.
Lastly, it is axiomatic that technology in and of itself possesses neither inherent goodness nor malice; rather, how it is applied in nuclear armament systems determines whether it strengthens or weakens the deterrence system. Take "AI" in the context of war games, for example. Since there has never been a nuclear conflagration before, all theories about how escalation dynamics might play out in a crisis or war-time scenario remain untested in the field of nuclear strategy. In order to simulate the development of a nuclear conflict or crisis, data would need to be fed into an AI system, which would be a challenging task. The benefits of AI, however, go beyond the boundaries of war-games. In every aspect of complex deterrence architectures, especially given its potential to significantly improve ISR (intelligence, surveillance, and reconnaissance) capabilities. The incorporation of AI into nuclear weapon systems has the potential to improve accuracy and response times, ultimately improving the effectiveness of both strategic offensive and defensive systems. Strategic stability-related effects could take a positive or negative turn.