The Great Reset: A Global Opening Moment to Turn Crisis into Opportunity
H.M. King Abdullah II ibn Al Hussein of Jordan opened the World Economic Forum's Sustainable Development Impact Summit 2020 with a call for a Great Reset, urging drastic action to address problems laid bare and exacerbated by the global COVID-19 pandemic.
"This crisis should also be seen as an opportunity for all of us – if we act decisively, and act together," he said. "We must begin by rethinking our entire global system to become more integrated, resilient and just. A globalized world cannot thrive by leaving its most vulnerable communities behind. We are all in this together. And the sooner we realize it, the better."
"The way forward must be rooted in a re-globalization that fortifies the building blocks of our international community by enabling our countries to strike a balance between self-reliance and positive-positive interdependence, enabling us all to jointly mark a holistic response to all crises facing our world," he said. "A response that strengthens our global economy but also addresses inequalities. A response that leads to technological and industrial progress but also ensures the sustainability of our shared environment."
In the summit's opening session, panellists drew attention to a wide range of issues that can and must be addressed as the world remakes itself in the wake of the pandemic. Disruptions to supply chains – including massive shortages of personal protective equipment and other medical supplies in the early months of the outbreak – highlighted not only the fragility of intricate global systems dependent on unimpeded transport but also the fact that existing supply chains were built for convenience and are not human-centred, said Grace Forrest, Founding Director of the Walk Free Foundation. "Supply chains were built to be efficient, irrespective of the cost locally," she said.
She called for more locally focused and more transparent supply chains that centre communities, commit to sustainability and remove obstacles to the full and free participation of women and girls, who make up over 70% of the victims of modern slavery. "We need to be honest that we cannot keep moving forward when so many people are being held back," she said.
Agricultural practices by the world's farmers cannot be changed through shifts in consumption alone, said Anushka Ratnayake, Founder and Chief Executive Officer of myAgro. "It's not a secret that farmers need tools to adapt to outdated agricultural practices, given climate change, and until now most of that change has been pushed by the consumer. But to truly reset this, change needs to come and start from the farmers and we can help support them to do that by deeply listening," she said.
Ratnayake warned of a looming food security crisis, "particularly in countries where we work where governments have created restrictions on travel or closed weekly markets, which is the main way that farmers earn money". She said: "During the dry season there was a lot of hesitance to spend money and make investments in their farms and so I think in the next coming six to 12 months, food security is going to be our biggest crisis – maybe even ahead of COVID."
Rebecca Masisak, Chief Executive Officer of TechSoup Global, stressed that technology can and must be part of the solution but that unequal access to technology has so far proved to be a big part of the problem, worsening societal divisions in a time when, due to the pandemic, reliance on digital connectivity has markedly increased.
"Bill Gates has talked about the wide availability of digital technology that allows sharing of information global collaboration as being a critical factor in the speed of innovation," she noted, "but digital technologies simply are not yet widely available to civil society at the grassroots level. We must invest in the necessary infrastructure for innovation. We need to support civil society workers and their communities in making all they know available to each other, to governments to business, so that the Great Reset is, in fact, a reset, and is improving both justice and opportunity for all."
Alain Bejjani, Chief Executive Officer of Majid Al Futtaim Holding, said his company has seized on the pandemic to aggressively move forward on eliminating plastics from production and packaging – a move he said that both customers and partner companies have quickly accepted.
Ivan Duque, President of Colombia, noted that although his country has faced a number of crises this year, including a massive inflow of refugees from neighbouring Venezuela, Colombia has managed to meet the challenges and substantially reopen its economy without ignoring environmental commitments.
He said that Colombia has increased its intensive care unit capacity from 5,000 to over 10,000 beds and has kept deaths and contagions per million to levels lower than those of many countries with higher per capita income. In spite of this, Duque said, "we have not left the green agenda behind; we have even accelerated it."
Colombia has pledged to plant 180 million trees by August 2022 as part of the World Economic Forum's Trillion Trees Initiative and is on track to plant 50 million this year despite the pandemic. Duque also highlighted the way that executing state priorities can actually advance sustainability goals. He cited as examples the efforts to stamp out cocoa cultivation, noting that each hectare of cocoa planted results in the destruction of three hectares of tropical jungle, as well as illegal cattle ranching and timber harvesting.
Duque also called for the creation of a credit market modelled on carbon credit markets and aimed at mobilizing global resources to protect the Amazon Basin.
"I think the Great Reset leaves us with the message that we have to find more humane solutions," he said. "We have to acknowledge that whether it's technology, whether it is with entrepreneurship, whether it's through government, we all have to put the human being at the centre and that means the human being has to be more conscious about how to reduce the individual CO2 footprint, and at the same time, how they can all participate in building everlasting sustainable solutions."
King Abdullah II captured the theme of the Sustainable Development Impact Summit well when he exhorted participants: "Instead of looking at problems to solve, I urge you to look at opportunities to seize and ways to collaborate to rebuild a truly global inclusive system that leaves no one behind."
Why cybersecurity in the EU should matter to you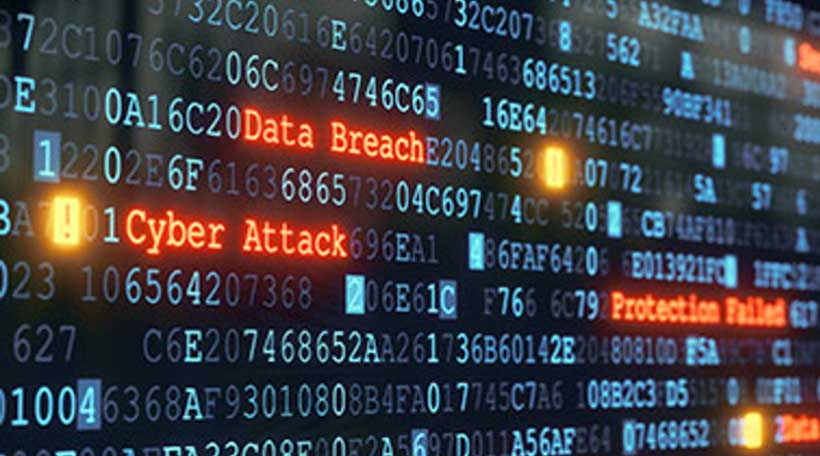 From stolen data to blocked hospital systems: cyberattacks can have perilous consequences. Learn more about cybersecurity and its importance.
The coronavirus pandemic has accelerated the digital transformation of the economy and society, creating opportunities as well as challenges. By 2030, 125 billion devices could be connected to the internet, up from 27 billion in 2017 while 90% of people over six are expected to be online. As cyberspace is by design interconnected and digital and physical are increasingly intertwined, new dangers emerge.
Definitions
Cyberattacks are attempts to misuse information, by stealing, destroying or exposing it and they aim to disrupt or destroy computer systems and networks
Cybersecurity includes information and communication security, operational technology and the IT platforms required to ensure the safety of digital systems
Cyberdefence includes cybersecurity and threat analyses and strategies to protect against threats directed at citizens, institutions and governments
Cyber threats in the EU: personal and societal costs
The use of digital solutions has long been on the rise and teleworking, online shopping and keeping in touch online rose sharply during lockdown. These solutions can benefit consumers and support the economy and the post-Covid recovery. However, there has been a corresponding increase in malicious cyber activities.Attackers may use phishing websites and emails with malicious links and attachments to steal banking information or blackmail organisations after blocking their IT systems and data.
A secure cyberspace is the basis for the EU's digital single market: enabling solutions and unlocking its full potential by making people confident online. The 2019 Digital Economy and Society Index showed that security concerns limited or prevented 50% of EU internet users from performing online activities. The 2020 index indicated that 39% of EU citizens who used the internet experienced security-related problems.
The damage caused by cyberattacks goes beyond the economy and finance, affecting the very democratic foundations of the EU and threatening the basic functioning of society.
Essential services and critical sectors such as transport, energy, health and finance, have become increasingly dependent on digital technologies. This, together with the increase in physical objects connected to the Internet of things, can have direct consequences, including making cybersecurity a matter of life and death.
From cyberattacks on hospitals, causing them to postpone urgent medical procedures, to attacks on power grids and water supply – attackers are threatening the supply of essential services. And as cars and homes become increasingly connected, they could be threatened or exploited in unforeseen ways.
Cyberattacks, deployed with for example disinformation, economic pressure and conventional armed attacks, are testing the resilience of democratic states and institutions, directly targeting peace and security in the EU.
Cybersecurity in the EU
Businesses and organisations in the EU spend 41% less on cybersecurity than their US counterparts. The European Union has been working to strengthen cybersecurity to allow the EU to become a global cyber player. MEPs recently called for common EU cyber defence capabilities and are working to ensure a high common level of cybersecurity in the EU.
EU and Qatar sign landmark aviation agreement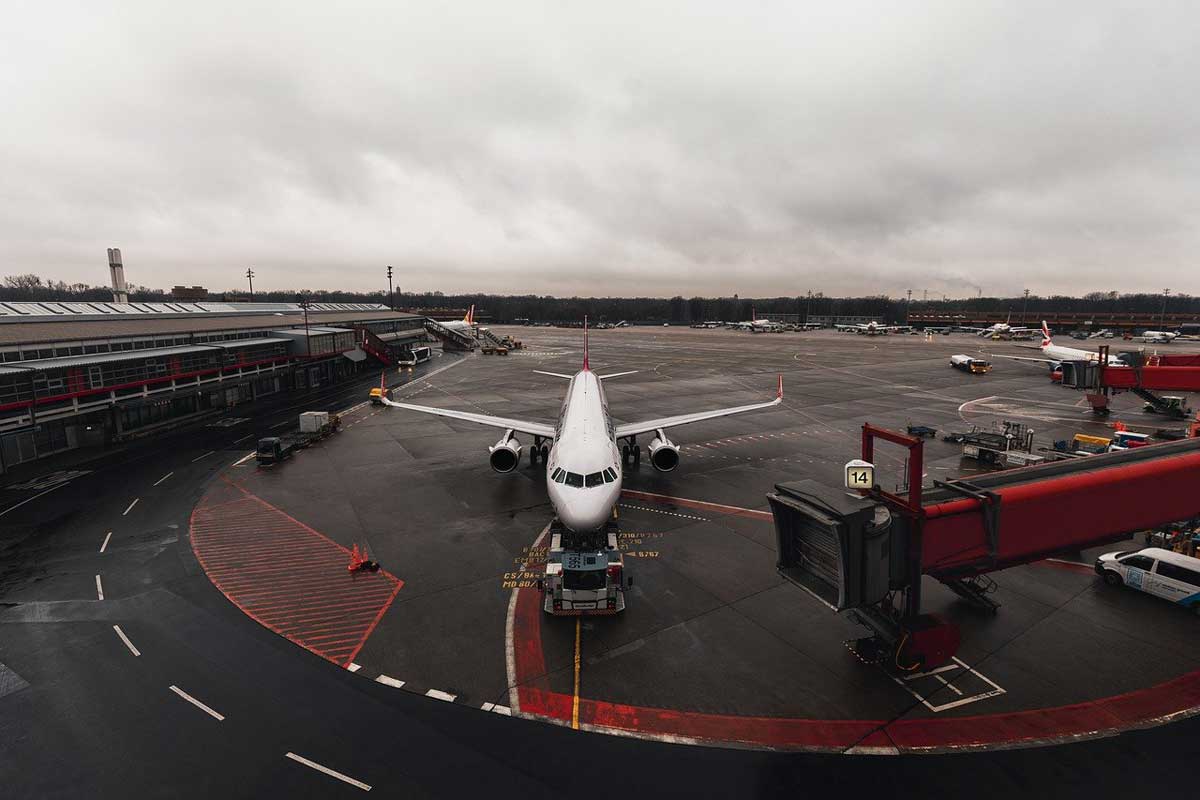 The European Union and the State of Qatar today signed a comprehensive air transport agreement, upgrading rules and standards for flights between Qatar and the EU. The agreement sets a new global benchmark by committing both sides to fair competition, and by including social and environmental protection. The signing means new opportunities for consumers, airlines and airports in Qatar and the EU.
Qatar is an increasingly important aviation partner for the EU. It was the 15th largest extra-EU market in 2019 with 6.3 million passengers travelling between the EU and Qatar. Ensuring open and fair competition for air services between both is therefore crucial, also for routes between the EU and Asia.
Adina Vălean, Commissioner for mobility and transport, said: "This agreement, the first one between the EU and the Gulf region, is a global benchmark for forward-looking aviation agreements. It is testimony to our shared commitment to economically, socially and environmentally sustainable aviation, based on a modern framework covering fair competition and closer cooperation on social and environmental matters. This agreement will bring new opportunities, more choice and higher standards for passengers, industry and aviation workers."
Today's agreement creates a level playing field that is expected to result in new air transport opportunities and economic benefits for both sides:
All EU airlines will be able to operate direct flights from any airport in the EU to Qatar and vice versa for Qatari airlines.
EU airports in Germany, France, Italy, Belgium and the Netherlands will be subject to a gradual build-up of capacity until 2024. For more details on this, see the Q&A.
Strong provisions on open and fair competition will guarantee a level playing field.
The parties recognised the importance of social matters, agreed to cooperate on these and to improve their respective social and labour laws and policies as per their international commitments.
The agreement will facilitate people-to-people contacts and expand commercial opportunities and trade. Going beyond traffic rights, the EU-Qatar agreement will provide a single set of rules, high standards and a platform for future cooperation on a wide range of aviation issues.
Background
Qatar is a close aviation partner for the European Union; more than 6 million passengers travelled between the EU and Qatar per year under the existing 26 bilateral air transport agreements with EU Member States prior to the pandemic. While direct flights between most EU Member States and Qatar have already been liberalised by those bilateral agreements, none of them include provisions on fair competition, or social and environmental issues, which the Commission considers essential for a modern aviation agreement.
In 2016, the European Commission obtained authorisation from the Council to negotiate an EU-level aviation agreement with Qatar, which started on 4 March 2019. While the agreement still needs to be ratified by the parties before formally entering into force, it will start being applied from today's signature.
Similar EU comprehensive air transport agreements have been signed with other partner countries, namely the United States, Canada, the Western Balkans, Morocco, Georgia, Jordan, Moldova, Israel and Ukraine. Further air transport agreements with Armenia and Tunisia are expected to be signed in the coming weeks.
Sakharov Prize 2021: the finalists
The 2021 finalists for the European Parliament's Sakharov Prize for Freedom of Thought are Afghan women, Jeanine Áñez and Alexei Navalny.
Meet this year's finalists of the European Parliament's Sakharov Prize for Freedom of Thought, who were chosen at a joint meeting of the foreign affairs and development committees on 14 October:
Afghan women, represented by 11 human rights activists
Jeanine Áñez, Bolivian politician
Alexei Navalny, Russian activist and political prisoner

Afghan women
Under the previous Taliban regime, women experienced forced marriage, high maternity mortality, low literacy, forced virginity tests and couldn't travel without a man. Following the Taliban's return to power, women are again excluded from government and education and their rights and freedoms are threatened. The women, who are nominated for their brave fight for equality and human rights, are:
Shaharzad Akbar – chair of the Afghan Independent Human Rights Commission (AIHRC)
Mary Akrami – head of the Afghan Women's Network
Zarifa Ghafari – mayor of Maidan Shar since 2018
Palwasha Hassan – activist and the director of Afghan Women Educational Centre (AWEC)
Freshta Karim – founder of a mobile library and an advocate for education and learning
Sahraa Karimi – first female president of the Afghan state film company
Metra Mehran – women empowerment and education advocate and co-founder of the Feminine Perspectives Movement
Horia Mosadiq – human and women's rights activist
Sima Samar – human rights advocate, former Minister of Women's Affairs and former chair of Afghan Independent Human Rights Commission
Habiba Sarabi – member of the negotiating team of the Islamic Republic of Afghanistan
Anisa Shaheed – political reporter

Jeanine Áñez
Jeanine Áñez is a Bolivian politician who became the interim president of her country in November 2019, after alleged electoral fraud by incumbent Evo Morales. In November 2020, after free and fair elections there was a peaceful transfer of power. However, on 13 March 2021 she was arrested on charges of "terrorism, sedition and conspiracy". Accused of plotting a coup d'état against Morales, she has been imprisoned ever since.
Alexei Navalny
Alexei Navalny is a Russian opposition politician, anti-corruption activist and major political opponent of Russian president Vladimir Putin. Known through his LiveJournal blog, YouTube and Twitter accounts, where he has millions of followers Navalny came to international prominence by organising demonstrations, running for office and advocating reforms against corruption in Russia, Putin and his government. In August 2020, while on a trip to Siberia, he was poisoned. He spent months recovering in Berlin, but returned to Moscow in January 2021 where he was arrested. In February he was sentenced to 2½ years in prison. Now incarcerated in a high-security penal colony, he went on a 23-day hunger strike in April to protest the lack of medical care. In June 2021, a Russian court banned Navalny's regional offices and his Anti-Corruption Foundation.