The Great Reset: A Global Opening Moment to Turn Crisis into Opportunity
H.M. King Abdullah II ibn Al Hussein of Jordan opened the World Economic Forum's Sustainable Development Impact Summit 2020 with a call for a Great Reset, urging drastic action to address problems laid bare and exacerbated by the global COVID-19 pandemic.
"This crisis should also be seen as an opportunity for all of us – if we act decisively, and act together," he said. "We must begin by rethinking our entire global system to become more integrated, resilient and just. A globalized world cannot thrive by leaving its most vulnerable communities behind. We are all in this together. And the sooner we realize it, the better."
"The way forward must be rooted in a re-globalization that fortifies the building blocks of our international community by enabling our countries to strike a balance between self-reliance and positive-positive interdependence, enabling us all to jointly mark a holistic response to all crises facing our world," he said. "A response that strengthens our global economy but also addresses inequalities. A response that leads to technological and industrial progress but also ensures the sustainability of our shared environment."
In the summit's opening session, panellists drew attention to a wide range of issues that can and must be addressed as the world remakes itself in the wake of the pandemic. Disruptions to supply chains – including massive shortages of personal protective equipment and other medical supplies in the early months of the outbreak – highlighted not only the fragility of intricate global systems dependent on unimpeded transport but also the fact that existing supply chains were built for convenience and are not human-centred, said Grace Forrest, Founding Director of the Walk Free Foundation. "Supply chains were built to be efficient, irrespective of the cost locally," she said.
She called for more locally focused and more transparent supply chains that centre communities, commit to sustainability and remove obstacles to the full and free participation of women and girls, who make up over 70% of the victims of modern slavery. "We need to be honest that we cannot keep moving forward when so many people are being held back," she said.
Agricultural practices by the world's farmers cannot be changed through shifts in consumption alone, said Anushka Ratnayake, Founder and Chief Executive Officer of myAgro. "It's not a secret that farmers need tools to adapt to outdated agricultural practices, given climate change, and until now most of that change has been pushed by the consumer. But to truly reset this, change needs to come and start from the farmers and we can help support them to do that by deeply listening," she said.
Ratnayake warned of a looming food security crisis, "particularly in countries where we work where governments have created restrictions on travel or closed weekly markets, which is the main way that farmers earn money". She said: "During the dry season there was a lot of hesitance to spend money and make investments in their farms and so I think in the next coming six to 12 months, food security is going to be our biggest crisis – maybe even ahead of COVID."
Rebecca Masisak, Chief Executive Officer of TechSoup Global, stressed that technology can and must be part of the solution but that unequal access to technology has so far proved to be a big part of the problem, worsening societal divisions in a time when, due to the pandemic, reliance on digital connectivity has markedly increased.
"Bill Gates has talked about the wide availability of digital technology that allows sharing of information global collaboration as being a critical factor in the speed of innovation," she noted, "but digital technologies simply are not yet widely available to civil society at the grassroots level. We must invest in the necessary infrastructure for innovation. We need to support civil society workers and their communities in making all they know available to each other, to governments to business, so that the Great Reset is, in fact, a reset, and is improving both justice and opportunity for all."
Alain Bejjani, Chief Executive Officer of Majid Al Futtaim Holding, said his company has seized on the pandemic to aggressively move forward on eliminating plastics from production and packaging – a move he said that both customers and partner companies have quickly accepted.
Ivan Duque, President of Colombia, noted that although his country has faced a number of crises this year, including a massive inflow of refugees from neighbouring Venezuela, Colombia has managed to meet the challenges and substantially reopen its economy without ignoring environmental commitments.
He said that Colombia has increased its intensive care unit capacity from 5,000 to over 10,000 beds and has kept deaths and contagions per million to levels lower than those of many countries with higher per capita income. In spite of this, Duque said, "we have not left the green agenda behind; we have even accelerated it."
Colombia has pledged to plant 180 million trees by August 2022 as part of the World Economic Forum's Trillion Trees Initiative and is on track to plant 50 million this year despite the pandemic. Duque also highlighted the way that executing state priorities can actually advance sustainability goals. He cited as examples the efforts to stamp out cocoa cultivation, noting that each hectare of cocoa planted results in the destruction of three hectares of tropical jungle, as well as illegal cattle ranching and timber harvesting.
Duque also called for the creation of a credit market modelled on carbon credit markets and aimed at mobilizing global resources to protect the Amazon Basin.
"I think the Great Reset leaves us with the message that we have to find more humane solutions," he said. "We have to acknowledge that whether it's technology, whether it is with entrepreneurship, whether it's through government, we all have to put the human being at the centre and that means the human being has to be more conscious about how to reduce the individual CO2 footprint, and at the same time, how they can all participate in building everlasting sustainable solutions."
King Abdullah II captured the theme of the Sustainable Development Impact Summit well when he exhorted participants: "Instead of looking at problems to solve, I urge you to look at opportunities to seize and ways to collaborate to rebuild a truly global inclusive system that leaves no one behind."
Global transformation of the electricity sector requires greater efforts to ensure security of supply
The electricity sector, which plays a large and growing role in energy systems around the world, is undergoing its most dramatic transformation since its creation more than a century ago. The importance of electricity is only set to increase in the years ahead, calling for a more comprehensive approach to electricity security to meet evolving challenges such as cyber threats, extreme weather events and rapidly growing shares of variable electricity generation from wind and solar power, according to a new report by the International Energy Agency.
The report, Power Systems in Transition, is the first major global study to examine in depth these three key areas for the future of electricity security at the same time and offer recommendations for addressing them in a way that supports the acceleration of clean energy transitions globally.
"Energy security is at the heart of the IEA's mission because it is critical for social wellbeing, economic prosperity and successful clean energy transitions. We are dedicated to helping countries around the world ensure that all their citizens have access to clean, reliable and affordable energy," said Dr Fatih Birol, the IEA Executive Director. "Electricity is essential for the functioning of modern societies – as the Covid-19 crisis has highlighted – and for bringing down global emissions. This is why we are continuing to expand and deepen our work on electricity security."
The report is being launched today at the 2nd Global Ministerial Conference on System Integration of Renewables, which is co-hosted by the IEA and the Singapore government. The event will bring together Ministers, industry CEOs and thought leaders from around the world for discussions on the theme of "Investment, Integration and Resilience: A Secure, Clean Energy Future."
Electricity accounts for one-fifth of global energy consumption today, and its share is rising. It is set to play a bigger role in heating, cooling and transport as well as many digitally integrated sectors such as communication, finance and healthcare. In pathways towards meeting international energy and climate goals, such as the IEA Sustainable Development Scenario, the trend will accelerate. In that scenario, electricity could surpass oil as the world's largest energy source by 2040. Wind and solar's share of global electricity generation would rise from 7% to 45%, with all renewables combined generating more than 70% of the total.
Many countries today enjoy a high level of electricity security thanks to centrally controlled systems, relatively simple supply chains, and power plants that can supply electricity whenever needed. But recent technology and policy developments are now radically changing the sector and with it, the electricity security model that has prevailed for the past century. These developments include steep declines in the costs of variable renewables, the trends of decentralisation and digitalisation, and the impacts of climate change.
The challenge for governments and utilities is to update policies, regulations and market designs to ensure that power systems remain secure throughout clean energy transitions. The new IEA report maps out key steps for achieving this. An essential goal is to make systems more flexible so they can smoothly accommodate the variable electricity production from wind and solar. This includes making the best use of the flexibility on offer from existing power plants that can generate electricity when required, as well as increasing investments in grids and other sources of flexibility such as demand-side technologies and storage resources. However, global investment in these areas is declining, a trend that has been exacerbated by the Covid-19 crisis. An increase in investments should be facilitated by better-designed markets that reward power system resources that deliver flexibility and capacity.
The growing digitalisation of electricity systems, the rise of smart grids and the shift to a wider distribution of generation resources offers many opportunities and benefits. But with cyber threats already substantial and growing, it is imperative to strengthen cyber resilience measures and make them a central part of the planning and operation of power systems. Governments can achieve this through a wide range of policy and regulatory approaches – from highly prescriptive ones to framework-oriented, performance-based ones.
The effects of climate change mean that electricity systems need to become more resilient to the impacts of changing weather patterns, rising sea levels and more extreme weather events. This can be accomplished by giving a high priority to climate resilience in electricity security policies and establishing better standards to guide the necessary investments. Enhancing the resilience of electricity systems to climate change also brings multiple benefits.
The new IEA report identifies best practices and lessons learned from around the globe. It also provides a set of recommendations for institutional frameworks that establish clear responsibilities, incentives and rules; measures to identify, manage and mitigate risks; and protocols to monitor progress, respond and recover, including through emergency response exercises.
"The IEA is the world's energy authority where governments and industry leaders can share experiences and expertise to help move the world towards a more secure and sustainable energy future," said Dr Birol. "This report is the reference manual for policy-making on electricity security now and for years to come."
The IEA's expanding work on energy security challenges will next year include a special report providing a forward-looking assessment of the global supply of critical minerals for clean energy technologies.
World Bank Group Sanctions Two Chinese Engineering Companies for 18 months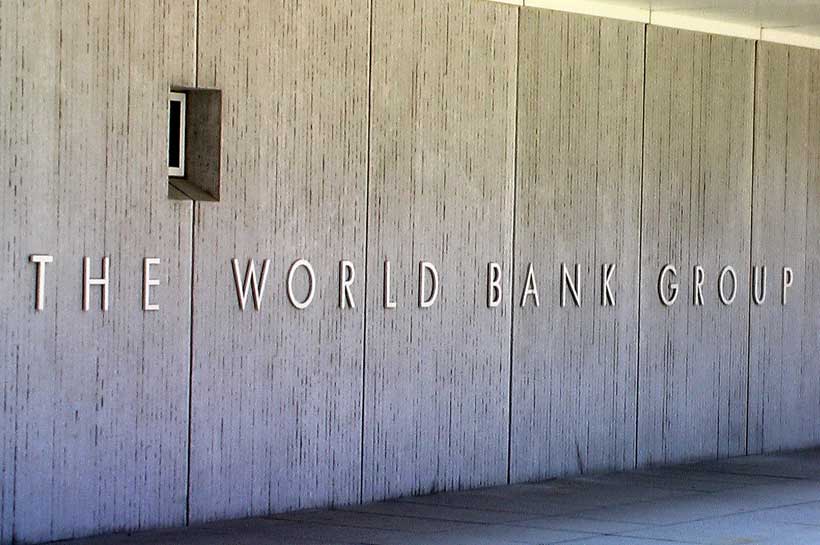 The World Bank Group today announced the 18-month sanctions of China National Electric Engineering Company Limited ("CNEEC") and its wholly owned subsidiary, China Electric Design and Research Institute Company Limited ("CEDRI"), both international engineering companies, in connection with fraudulent practices as part of the Lusaka Transmission and Distribution Rehabilitation Project in Zambia.
CEDRI has been sanctioned with debarment with conditional release, which makes the company ineligible to participate in projects and operations financed by institutions of the World Bank Group. The debarment is part of a settlement agreement under which CEDRI admits responsibility for the underlying sanctionable practices and agrees to meet specified corporate compliance conditions as a condition for release from debarment.
CNEEC has been sanctioned with conditional non-debarment, which means that it remains eligible to participate in projects and operations financed by institutions of the World Bank Group as long as it complies with its obligations under the settlement agreement. Otherwise, the conditional non-debarment will convert to a sanction of debarment with conditional release, and the company then will become ineligible to participate in World Bank Group projects and operations until the conditions for release set out in the settlement agreement are met.
The project was designed to increase the capacity and improve the reliability of the electricity transmission and distribution system in Lusaka, Zambia. According to the facts of the case, CEDRI engaged in fraudulent practices by failing to disclose a conflict of interest and by presenting false documents with CNEEC's company name in order to meet the requirements of a contract under the project. CNEEC, as a controlling affiliate of CEDRI, failed to oversee CEDRI's misconduct.
The settlement agreement provides for reduced periods of sanction in light of both companies' cooperation. As a condition for release from sanction under the terms of the settlement agreement, the companies commit to developing an integrity compliance program consistent with the principles set out in the World Bank Group Integrity Compliance Guidelines. CNEEC and CEDRI also commit to continue to fully cooperate with the World Bank Group Integrity Vice Presidency.
The debarment of CEDRI qualifies for cross-debarment by other multilateral development banks (MDBs) under the Agreement for Mutual Enforcement of Debarment Decisions that was signed on April 9, 2010.
World Bank Announces 'Mission Billion Challenge' Winners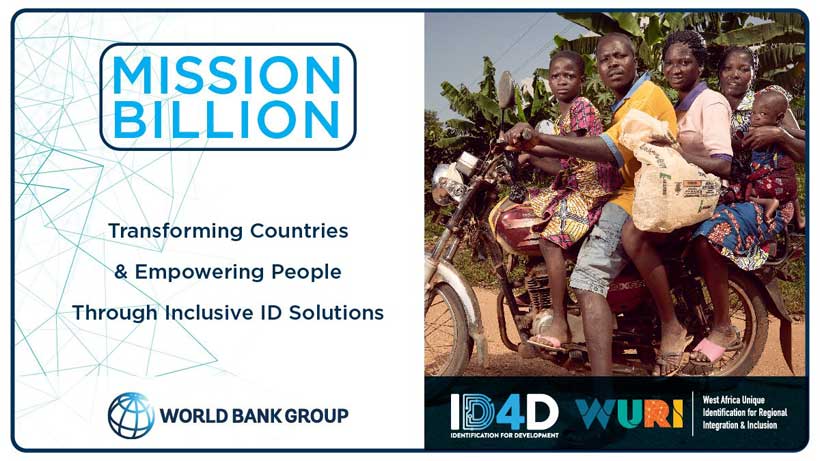 Leaders from around the world—including H.M. Queen Máxima of the Netherlands in her capacity as UNSGSA, the President of Estonia, and Ministers from Indonesia, Nigeria, Sierra Leone and Togo—called on countries to prioritize development of inclusive and trusted digital ID systems as part of a resilient recovery from the COVID-19 pandemic at the World Bank and IMF Annual Meeting event on October 21. The event also announced the winners of the ID4D Mission Billion Innovation Challenge to remove barriers to accessing and using such digital platforms.
Panelists highlighted how digital ID systems, together with a broader set of foundational digital infrastructure such as digital payments and platforms for trusted data sharing, can help build more resilient digital economies and societies when they are designed inclusively and with people at the center. Countries that had this infrastructure in place and accessible to people before the pandemic have been able to deliver emergency cash assistance to mitigate the impacts of COVID-19 more quickly and effectively, and maintain better continuity in services by shifting from physical to online delivery during lockdowns and quarantines.
"Now is the time for accelerated action: to get every person a digital ID that enables their access to services and ensures their privacy; and to have all countries prepared not only to respond better to the next crisis but to take advantage of the new opportunities being created by the digital economy," said Dr. Mari Pangestu, World Bank Managing Director for Development Policy and Partnerships.
"The crisis has created momentum in many countries to implement new ID systems, or boost coverage and strengthen the capabilities of existing ones. Sequencing and coordination are particularly important as the urgency of the pandemic might result in decisions not always being aligned across the government or with global best practices," said Queen Máxima, the United Nations Secretary-General's Special Advocate for Inclusive Finance for Development (UNSGSA).
Winners of the World Bank Group's Mission Billion Innovation Challenge were revealed, with a total of $150,000 in prize money and the opportunity to work with World Bank teams to further develop, pilot and scale their ideas. Given how the crisis has highlighted the critical need for digital ID systems and other platforms to work for all people, the theme of this year's Challenge was inclusion:
The Global prize sought new ways to enable vulnerable populations—such as people with limited digital access and marginalized women and girls—to obtain digital IDs and use them to verify their identities and access remote services. The top winners announced by Makhtar Diop, World Bank Vice President for Infrastructure, were Kiva Protocol, Mobile Vaani, and Special Olympics Nigeria, all three sharing first place and together addressing inclusion across the full identification lifecycle.
The WURI West Africa prize called for solutions to facilitate contributions to social insurance programs, such as pensions and savings accounts, by informal sector workers. The winners, announced by Mamta Murthi, World Bank Vice President for Human Development, were Naa Sika in first place and Tonti+ in second place.
About the Identification for Development (ID4D) Initiative
The World Bank Group's Identification for Development (ID4D) Initiative helps countries realize the transformational potential of digital identification. ID4D works with countries and partners across sectors to enable all people to exercise their rights and to access services by closing the gap in identification for the estimated 1 billion people currently without any proof of identity, and improving the quality and utility of digital identification and civil registration systems in line with the Principles on Identification for Sustainable Development. ID4D has three pillars of activity: country and regional engagement; thought leadership; and global convening and platforms. ID4D is supported by the Bill & Melinda Gates Foundation, the UK Government, the French Government, and the Omidyar Network.
About the Mission Billion Challenge
In its second year, Mission Billion, supported by MIT Solve platform, aims to spur practical and innovative solutions to challenges developing countries face in implementing digital ID systems. It is hosted by the World Bank Group's Identification for Development (ID4D) Initiative and supported by the Bill & Melinda Gates Foundation, the UK Government, the French Government, and Omidyar Network. This year attracted 370 solutions from academics, entrepreneurs, scientists, and technologists based in 59 countries. The 2019 edition focused on privacy and user empowerment of their identification.