Survey Reveals Extent of the Fallout from the Pandemic on MSMEs in Nepal
The COVID-19 pandemic has spurred more Nepali businesses to start using internet, social media or digital platforms to seize business opportunities, in the wake of declining traditional sales.
The finding is revealed in the COVID-19 Nepal Business Pulse Survey carried out between May 25and June 10 by the IFC and World Bank, in partnership with the government of Japan. It shows a fifth of businesses surveyed have started to use or have been using the Internet, social media, specialized apps, or digital platforms for business purposes.
The survey also reveals over half of Nepal's micro, small and medium enterprises (MSMEs) face the risk of permanently closing their operations within a month under the current conditions of COVID-19 impacts.
Based on a sample of more than 540 representatives from MSMEs across all provinces the survey also revealed over eighty percent of businesses have suffered from a slump in sales and have taken measures such as granting leave without pay or reduced the hours or wages of their employees.
"These findings highlight the severe burden micro, small and medium sized businesses are facing in Nepal due to the impacts of COVID-19," said Rolf Behrndt, IFC South Asia Manager for Advisory Services. "We know these businesses play a vital role in Nepal's economy but clearly with a drop-in demand and sales, employers have had to opt for a range of measures to cope with less revenue, prompting questions about their future viability."
Forty-five percent of the firms had granted leave of absence to employees, and 27 percent had reduced working hours. Across all sectors, sizes and locations of firms, 12 percent of female employees have been put on reduced pay.
"The COVID-19 pandemic has dealt a major blow to Nepal's economy, with enterprises of all sizes bearing the brunt with little to no revenue. Eighty-three percent of the firms reported a decline in sales compared to the same time last year," said Wendy Werner, IFC Country Manager for Nepal, Bangladesh and Bhutan. "Micro, small and medium sized businesses play a key role in helping Nepal's economy grow. I believe these findings would be useful in preparing a well-informed response to help the businesses get back on their feet."
MSMEs contribute 22 per cent to the country's Gross Domestic Product (GDP) employing about 1.75 million people. The Central Bureau of Statistics projects that the fallout from the pandemic will mean significant contractions in the expected growth rate for the sector in the fiscal year 2020 compared to years past.
"These survey results shine a stark light on the importance of ensuring that this sector not only survives the COVID-19 pandemic but also transforms in ways that improves its resilience and capacity to contribute to economic recovery. To this end, the World Bank – working closely with the government and the private sector – has prepared new projects to support micro, small and medium enterprises, including in the agriculture, tourism and financial sectors", said Faris Hadad-Zervos, the World Bank Country Director for Maldives, Nepal and Sri Lanka.
Globally, IFC has put in place a package of measures—worth a total of $8 billion—to help sustain economies and protect jobs around the globe. In Nepal, IFC has just invested $25 million in NMB Bank to support small and medium-sized enterprises (SMEs) and green projects, and there are more under discussion with other clients.
APEC Promotes Small Businesses & Patient Health with New Business Ethics Vision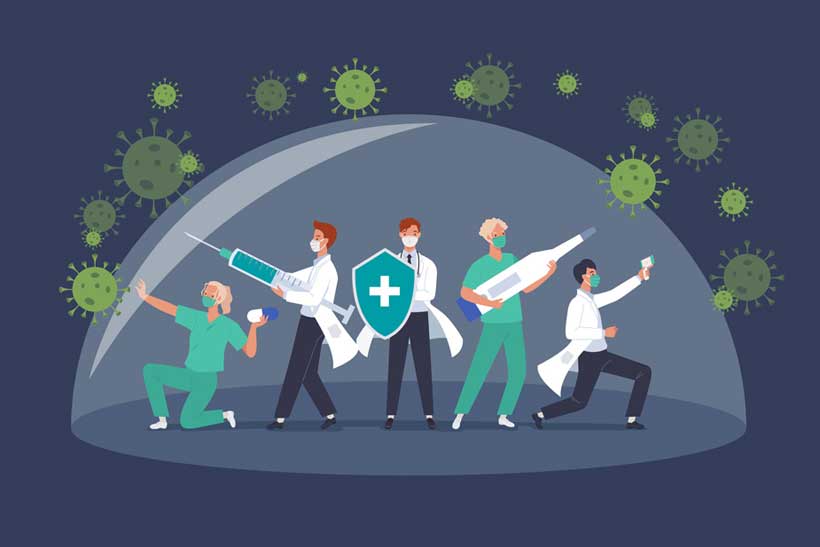 APEC strengthens its commitment to push for patient health and cross-border trade with the launch of a bold, new vision for the next five years to reinforce business ethics and integrity in health-related sectors. The plan comes to fruition under the world's largest ethics pacts to strengthen ethical business practices in the medical device and biopharmaceutical sectors.
"Ethical business practices play a crucial role amidst the COVID-19 pandemic as healthcare systems in the APEC region face major challenges," said Joseph C. Semsar, Deputy Under Secretary for International Trade, at the US Department of Commerce, which oversees the initiative.
"The vision reflects the urgency and commitment from public and private stakeholders in the region to further promote ethical environments to ensure a culture that upholds patient trust in which small and medium enterprises can sustainably operate and innovate across the region," he added.
The Vision 2025 for the Business Ethics for APEC SMEs Initiative was announced virtually earlier this week at the 2020 APEC Business Ethics for SMEs Virtual Forum, by a diverse set of stakeholders including government agencies, representatives from patients and patient organizations, healthcare providers and professional organizations, medical device and biopharmaceutical organizations and researchers and academia across APEC economies.
"Vision 2025 is about constantly setting and then doing everything we can to meet and exceed the highest ethical standards on behalf of the patients we serve," said Scott Whitaker, President and CEO of the Advanced Medical Technology Association (AdvaMed). "These efforts are particularly important as APEC economies and the medical technology sector, especially our small and medium-sized businesses, respond to the pandemic in order to save lives and serve patients."
In addition, the vision breaks new ground in an effort to measure the positive impact of ethical business practices, taking the conversation beyond the costs of corruption and providing new evidence of the advantages realized by organizations that embrace integrity.
"Biopharmaceutical companies, large and small, know all too well the importance of ethics and business integrity. And the work of APEC in this area has been crucial and demonstrating how ethics creates value across the health economy", said Thomas Cueni, Director General of the IFPMA and Industry Co-Chair of the APEC Biopharmaceutical Working Group on Ethics. "As we tackle COVID-19, building trust by conducting business with integrity is vital in ensuring confidence in innovative vaccines and medicines both to treat COVID-19 as well as delivering existing medicines and vaccines."
The annual forum also proposed to modernize the preceding ethics principles for the medical devices sector and biopharmaceutical sector and further bolster capacity building initiatives for small business owners, directors and distributors.
Speaking during the forum's plenary session, APEC Secretariat Executive Director, Dr Rebecca Sta Maria highlighted the importance of keeping trade open during this unprecedented time, adding that closer collaboration between policymakers and private sector in business ethics is important "to keep the integrity in the supply and distribution of medical products of the highest standard so that we can ensure progress towards recovery."
Why does the EU want to regulate the platform economy?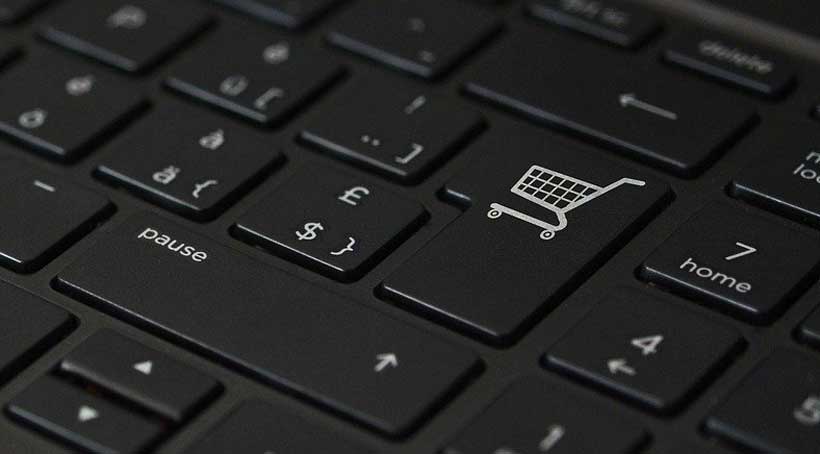 The platform economy brings benefits but also risks. Read about the issues the EU wants to solve with new rules and the solutions proposed by MEPs.
The last two decades have been marked by the unprecedented development of the online world – the rise of new technologies, companies, new ways of working, shopping, booking accommodation or even ordering food and transport. The e-Commerce directive, the cornerstone of the digital single market, was adopted in 2000, when platforms like Amazon, Google and Booking.com were just starting out, and Facebook, Airbnb and Instagram did not even exist.
EU legislation needs to catch-up with online developments and that is why the EU is working on a new legislative framework called the Digital Services Act (DSA), which will set guidelines for the new online landscape, including online platforms, to ensure a better, safer digital environment for users and companies throughout the EU.
The economic importance of the platform economy
One of the most significant developments in the last 20 years is the rise of online platforms. They include online marketplaces, social media, app stores, price comparison websites as well as search engines, and it is hard to imagine life without them.
By making cross-border trading within and outside the EU easier, platforms have brought significant benefits for consumers and opened new opportunities for European businesses and traders. According to the European Commission, one million EU businesses are already selling goods and services via online platforms, and more than 50% of small and medium enterprises selling through online marketplaces sell cross-border.
Online platform issues the EU wants to regulate
New opportunities bring new risks however. European consumers have been exposed to new ranges of illegal goods, activities and content, while new online businesses struggle to enter a market dominated by large platforms. Connecting many businesses with many consumers through their services and their access to large amounts of data gives big platforms leverage to control and set standards for important areas of the digital economy. The EU wants to regain the initiative to shape those areas at the European level and set standards for the rest of the world.
How do MEPs want to address these problems?
Members of the internal market and consumer protection committee have spelled out their priorities for what the Digital Services Act should include:
It should apply to EU companies as well as those established elsewhere that sell to European consumers, and to all digital services, not only online platforms.
Consumers should be equally safe when shopping online and in "traditional" stores. What is illegal offline should be considered illegal online, and platforms should step up their efforts to tackle traders selling fake or unsafe products.
Introducing a "know your business customer" rule would require platforms to check and stop fraudulent companies using their services to sell unsafe products or spread disinformation.
Consumers should have the right to be informed if a service is using AI and given more control and the right to opt-out, while targeted advertising should be better regulated.
The DSA should make it easier for new companies to enter the market by addressing the uncompetitive situation created by big digital players that currently set the rules for their users and competitors. The proposed rules would stop large platforms from acting as "gatekeepers" for market access.
The rules should provide clarity and guidance about tackling illegal and harmful content online.
Background and the next steps
In January, the European Commission announced plans to propose a new Digital Services Act towards the end of 2020. Parliament's internal market, legal affairs and civil liberties committees have already prepared recommendations for the Commission on different aspects of the Act. These recommendations will be debated and voted on by Parliament during the 19-22 October plenary session.
The world economy needs a new engine of economic recovery-ILO
As labour markets around the world continue to reel from the COVID-19 crisis , ILO Director-General Guy Ryder has called for sustained social spending as well as structural changes to counter the dangers of growing poverty, joblessness and inequality.

In statements submitted to the Annual Meetings of the International Monetary Fund and the World Bank Group , Guy Ryder outlined the particularly harsh impact of COVID-19 on many of the two billion workers in informal employment, as well as on those with little protection such as temporary, domestic or migrant workers.

"While some have access to sick leave and health services and continue to receive a salary, for many of those at the bottom of the income distribution, the consequences of COVID-19 have been catastrophic," he said.

"The COVID-19 crisis has exposed deep-rooted inequalities. Without profound structural changes these will merely intensify, with consequences that would be very difficult to predict."

Ryder called for post COVID-19 policy frameworks to be consistent with the principles set out in international human rights instruments and social security standards.

"Today this is particularly relevant in order for fiscal policies to underpin much-needed investments in universal social protection systems," said Ryder.

Most states have mobilized their social protection systems. However, many of the adopted measures have been temporary and often insufficient to offset the steep decline in incomes during this protracted crisis.

Many countries have adopted large scale fiscal packages in response to the crisis, particularly to support incomes and businesses. However, the ILO has found that fiscal stimulus has been unevenly distributed worldwide when compared to the scale of labour market disruptions. Nearly nine-tenths of the global fiscal response to the crisis has been in advanced countries.

"Filling the stimulus gap in emerging and developing countries requires greater international solidarity while improving the effectiveness of stimulus measures. The poorest countries should not be forced to choose between honouring their debt obligations and protecting their people," said Ryder.
A human approach to recover faster and better
The ILO Director-General also warned against the profound and lasting effects of the COVID-19 crisis on the world economy and living conditions, in the context of global transformations already underway, driven by automation, geopolitics, ageing, migration and climate change.

"A combination of crisis-related and structural pressures could create a perfect storm of challenges for employment, household income and other aspects of human security in many countries over the next decade. These are the ultimate determinants of consumer and investor confidence, aggregate demand and economic growth and development," Ryder said.

"The world economy needs to find a new, or at least supplemental, engine of economic recovery" he said, referring to the fundamental building blocks of economic and social progress: widely available employment for all, skilling opportunities, decent working conditions, sustainable enterprises, adequate social protection and increased gender equality, with all of the contributions to productivity growth, purchasing power and consumer and investor confidence these bring.

"An extraordinary collective effort, built on social dialogue and focusing more directly on strengthening these cornerstones of national economic strength and social cohesion will be required if the world is to achieve its stated ambition of building back better – and faster – from the crisis," he concluded.