Measuring Stakeholder Capitalism: Top Global Companies Take Action on Universal ESG Reporting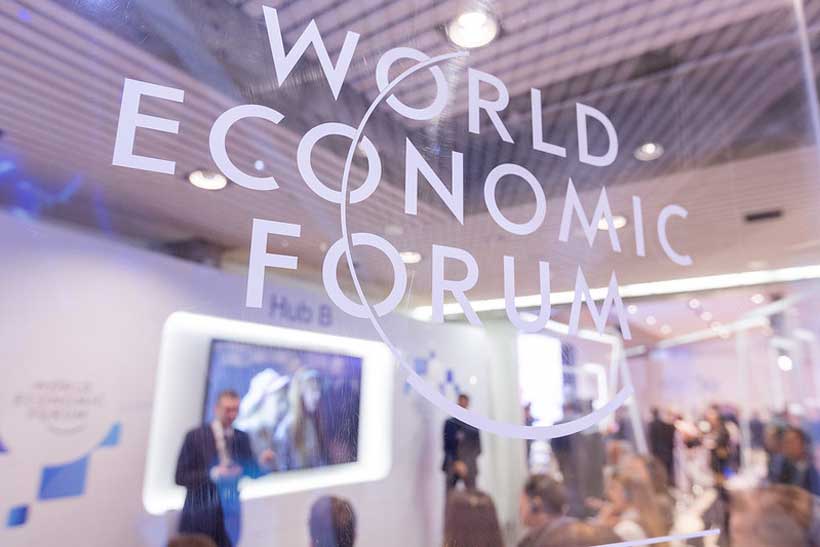 The World Economic Forum today released a set of universal environmental, social and governance (ESG) metrics and disclosures to measure stakeholder capitalism that companies can report on regardless of their industry or region. Organized around the pillars of principles of governance, planet, people and prosperity, the identified metrics and disclosures align existing standards, enabling companies to collectively report non-financial disclosures.
Announced at the fourth annual Sustainable Development Impact Summit, this open and multi-stakeholder initiative delivers on a commitment from the World Economic Forum Annual Meeting 2020 in January. Since then, 120 members of the Forum's International Business Council have shown strong support for ESG metrics, with some companies expected to begin incorporating them into their reporting immediately.
The report, "Measuring Stakeholder Capitalism: Toward Common Metrics and Consistent Reporting of Sustainable Value Creation", comes at a pivotal moment. The social unrest, economic inequalities and racial injustice exacerbated by the COVID-19 pandemic has accelerated demand from business, governments, standards bodies and NGOs for a comprehensive, globally accepted corporate reporting system.
"This is a unique moment in history to walk the talk and to make stakeholder capitalism measurable," says Klaus Schwab, Founder and Executive Chairman, World Economic Forum. "Having companies accepting, not only to measure but also to report on, their environmental and social responsibility will represent a sea change in economic history."
The stakeholder capitalism metrics and disclosures, developed in collaboration with Deloitte, EY, KPMG and PwC, reflect an open consultation process with corporates, investors, standard-setters, NGOs and international organizations, and are designed to provide a common set of existing disclosures that lead towards a coherent and comprehensive global corporate reporting system.
In parallel to this work, the World Economic Forum has also collaborated with the Impact Management Project to bring together the efforts of the five leading independent global framework and standard-setters (CDP, CDSB, GRI, IIRC and SASB) to work towards a comprehensive corporate reporting system and a statement of intent which works as a complement to the common metrics released today.
Companies see the importance of social, climate and other non-financial factors as critical for their long-term viability and success. Some 86% of executives surveyed by the Forum agreed that reporting on a set of universal ESG disclosures is important and would be useful for financial markets and the economy.
Expert views
"Companies have to deliver great returns for shareholders and address important societal priorities," said Brian Moynihan, Chairman and CEO of Bank of America, and Chairman of the International Business Council. "These metrics will provide clarity to investors and other stakeholders and ensure capital is aligning to drive progress on the SDGs. That's stakeholder capitalism in action."
"As the UK works in partnership with Italy towards hosting the COP26 climate change conference in Glasgow in November 2021, I welcome the work of the World Economic Forum's International Business Council in creating a set of common metrics for reporting sustainable value creation," said Mark Carney, Finance Advisor to the UK Prime Minister for COP26 and United Nations (UN) Special Envoy for Climate Action and Finance. "Through this work you are demonstrating to shareholders, stakeholders and society at large that the private sector is committed to measuring and improving its impacts on the environment as part of the transition to a low carbon future. I encourage governments, regulators, the official accounting community and voluntary standard setters to work with the IBC towards creating a globally accepted system of sustainability reporting based on this project's groundbreaking work."
"The disruptions of 2020 have underscored the critical importance of organizations managing and reporting their impact on the economy, the environment and society, and their increasing connection to long-term enterprise value creation," said Punit Renjen, CEO, Deloitte Global. "Deloitte is pleased to have led the development of the Principles of Governance pillar and collaborated on this project with so many respected organizations. We hope our work supports organizations as they move towards consistent reporting of ESG metrics and disclosures in mainstream annual reports, as ultimately, this is how the business community will make greater progress against the Sustainable Development Goals."
"The time is now for companies to broaden their engagement with stakeholders," said Carmine Di Sibio, EY Global Chairman and CEO. "The combined impacts of climate change, COVID-19 and economic inequality contribute to the urgency for businesses to embrace long-term, sustainable value creation and prioritize the needs of people and planet and the creation of broad-based economic prosperity."
"As businesses become more acutely aware of their role in addressing societal and environmental issues, moving toward a common set of ESG-focused metrics will help ensure that we all collectively make a difference where it counts," said Bill Thomas, Global Chairman and Chief Executive Officer, KPMG International. "Reporting on ESG factors like carbon emissions and human rights and other key metrics will not only help inform investors while helping companies control their full corporate value, it has the power to realign capitalism for the benefit of broader society."
"Robust non-financial reporting is a crucial element of the systemic economic reform the world needs to address issues like climate change and social inclusion, and we were pleased to be able to collaborate on this initiative and lead on the Planet pillar of this work," said Bob Moritz, Global Chairman, PwC. "Stakeholders – including investors, but also policy makers, consumers and employees – need more rounded, comparable and robust information to make decisions. Get that information flowing, align market incentives against performance on these metrics, and a better tomorrow becomes possible."
Companies are encouraged to report on the full set of metrics in their mainstream reporting. "Measuring Stakeholder Capitalism: Toward Common Metrics and Consistent Reporting of Sustainable Value Creation" recommends a "disclose or explain" approach when certain metrics are not feasible, not relevant, or difficult to implement immediately. The report also recommends that each company apply its own view of dynamic materiality, reporting on what is deemed material to its business and stakeholders. The metrics are centred on four pillars:
People
Reflects a company's equity and its treatment of employees. Metrics include diversity reporting, wage gaps, and health and safety.
Planet
Reflects a company's dependencies and impacts on the natural environment. Metrics in this pillar include greenhouse gas emissions, land protection and water use.
Prosperity
Reflects how a company affects the financial well-being of its community. Metrics include employment and wealth generation, taxes paid and research and development expenses.
Principles of Governance
Reflects a company's purpose, strategy and accountability. This pillar includes criteria measuring risk and ethical behaviour.
Countries Raise the Sails on Offshore Renewables Sector
Offshore renewables, including offshore wind, wave, tidal, ocean thermal, and floating solar PV, will witness substantial growth in capacity over the next decade and play an essential role in the global energy transformation. In this context, representatives from 40 countries gathered to identify collaboration areas and agree on concrete actions to accelerate progress and ensure rapid uptake of these promising technologies.
According to the International Renewable Energy Agency's (IRENA) projections, global offshore wind and ocean energy installed capacity will reach 228 GW and 10 GW respectively by 2030.
During his welcoming remarks, IRENA Director-General Francesco La Camera stressed offshore renewables' importance in meeting growing energy demands and improving living conditions. "Offshore renewables have the potential to meet more than four times the global energy demand of today, foster a blue economy, and bring socio-economic benefits to some of the most vulnerable areas to climate change such as small island territories and coastal areas," he said.
The Collaborative Framework on Ocean Energy/Offshore Renewables first met on 25 June 2020, during which Members and States in Accession provided inputs on the thematic scope of the Collaborative Framework and agreed to include relevant stakeholders in future meetings. In response, this second meeting of the Collaborative Framework, moderated by H.E Ambassador 'Akau'ola, Tonga's Permanent Representative to IRENA, included participation, insights, and support from the Global Wind Energy Council (GWEC) and Ocean Energy Europe (OEE).
Currently, 90% of global installed offshore wind capacity is commissioned and operated in the North Sea and the nearby Atlantic Ocean. Mr. Ben Backwell, CEO of GWEC, attributed the rapid uptake of offshore wind in Europe to regional cooperation on interconnection, marine spatial planning (MSP), and sector coupling in the North Sea. Mr. Backwell highlighted the critical role that the Collaborative Framework can play in fostering similar regional partnerships in other parts of the world.
Representing the ocean energy sector in the Collaborative Framework, Mr. Rémi Gruet, CEO of OEE, suggested that ocean energy will become a game-changer, estimating that the sector can provide more than 1.2 million jobs worldwide by 2050. Mr. Gruet also underscored the predictability of ocean energy, which complements the variable renewable energy sources, as a compelling reason to make wave and tidal energy technologies essential additions to power systems that will be dominated by solar PV and wind.
Members also agreed on 13 topics of focus for the Collaborative Framework, around the areas of technology development, research and innovation, market incentives, and sustainability. The topics include analyses on accelerating technology cost reduction, grid integration, resource mapping, and coupling of offshore renewables with Power-to-X technologies. Participants also indicated the important role of IRENA and the Collaborative Framework in moving a global Offshore Renewables agenda forward in other relevant multilateral venues including the G20 and the COP26.
IRENA Members also agreed on modalities for future meetings under the Collaborative Framework, including the selection of Italy and Tonga as co-facilitators.
Cindy Sirinya Bishop new UN Women Regional Goodwill Ambassador for Asia Pacific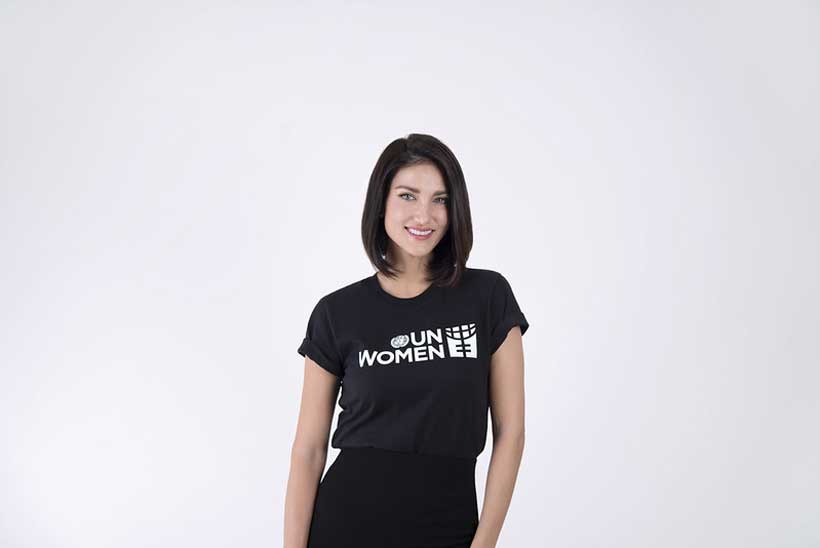 Thai celebrity and rights activist Cindy Sirinya Bishop is working to stop violence and other abuses against women as the newly appointed UN Women Regional Goodwill Ambassador for Asia and the Pacific.
Bishop, 41, is a model and actress who is best known as the host of Asia's Next Top Model, a television show broadcast in most countries in the region.
During her 2-year appointment, which began in September, Bishop is representing UN Women to promote gender equality and other UN Women priority goals, raise funds and build partnerships. She is promoting public awareness through education, dialogue and cooperation with schools, communities and governments.
"It is truly an honour to become the first UN Women Goodwill Ambassador to Asia and the Pacific," Bishop said. "My mother instilled in me very early on a strong sense of justice and fierce belief in the resilience and strength of women, and these values continue to guide me today. I am so deeply grateful for the opportunity to work towards achieving greater gender equality in the region, especially in the areas of eliminating gender-based violence and in providing equal opportunity for girls and women to realize their full potential."
Bishop is one of Thailand's leading campaigners on ending violence against women.
In early 2018, she came across a newspaper headline about Thai authorities telling women to not look "sexy" if they want to avoid sexual assault during the Thai new year festival. Having experienced violence herself at the festival, Bishop spoke out in a social media video hashtagged #DontTellMeHowtoDress. #DontTellMeHowtoDress quickly evolved into a movement championing gender equality and has been extensively covered by local and international media.
In July 2018, Bishop collaborated with UN Women to organize the Social Power Exhibition Against Sexual Assault. The exhibition was supported by United Nations agencies; the governments of Thailand, the Philippines and Singapore; the Association of Southeast Asian Nations; embassies; the media; and civil society and youth groups. Bishop worked with civil society organizations in the Philippines and Singapore on #DontTellMeHowToDress.
In November 2018, Bishop received the "Activist of the Year Award" from the office of the Prime Minister of Thailand.
Bishop also is the Knowledge Director of Dragonfly360, a regional platform that advocates for gender equality in Asia. She is writing a series of children's books on safety, rights and respectful relationships.
"Your strong commitment to ending violence against women, demonstrated through your creation of the #DontTellMeHowtoDress movement and your work with UN Women so far, has shown you to be a compelling and eloquent advocate," UN Women Regional Director Mohammad Naciri said in inviting Bishop to be UN Women regional goodwill ambassador.
UN Women is the United Nations organization dedicated speeding up progress on gender equality and the empowerment of women worldwide.
Misuse of terrorism laws during conflict creates 'unmitigated calamity'
The misuse of terrorism laws during conflict situations often leads to an "unmitigated calamity" on the ground, an independent UN expert has warned.
Fionnuala Ní Aoláin, UN Special Rapporteur on the promotion and protection of human rights while countering terrorism, told the General Assembly on Thursday that what are being billed by some governments as counter-terrorism measures, are being applied frequently to address domestic strife and in complex humanitarian settings.
In these cases, they can have a catastrophic impact on civilian populations, she said, which are being "squeezed by broadly framed terrorism laws and practices with little or no recourse, when misuse occurs".
Protecting rights, enforcing norms
The independent expert identified a "profoundly" worrying pattern whereby some States are ignoring or undermining humanitarian rules because counter-terrorism "offers a more open-ended, under-regulated and opaque set of tools", to manage complex problems.
Her report tracks the essential relationship between protecting the human rights of the most vulnerable – including the elderly and children – in complex and fragile settings and enforcing basic humanitarian norms, including providing humanitarian assistance.
"I am profoundly troubled by the failure to apply humanitarian exemptions for activities that are humanitarian and impartial in nature", said Ms. Ní Aoláin.
"Such short-sighted tactics of withholding or criminalizing humanitarian assistance only prolongs conflicts, alienates those who are needed to ultimately resolve such conflicts, and hurts the most marginal in society".
Affirm compliance
In her report, the Special Rapporteur acknowledged the Security Council's "persistent and unequivocal affirmation" that counter-terrorism measures must "always and fully" comply with the overarching norms of international human rights law, international humanitarian law and refugee law.
She called on States to review existing sanctions systems to make sure that they are rule of law-compliant and provide "meaningful opportunity to challenge, review and end sanctions practices for affected individuals and their families".
The UN envoy also applauded the work of impartial humanitarian actors, who carry out their duties in extreme conditions and under significant stress to protect the vulnerable.
"The challenge now for States is to acknowledge and protect these actors effectively", she spelled out.