The last couple of years I have experienced Russian soft power firsthand through various NGO-programs. Here is what I learned – and how I was influenced.
There are two kinds of people: The ones who are curious about the unknown and the ones who are afraid. The first category includes the ones who are open towards strangers and the second includes the ones who would rather stick to their own.
For centuries it has been a core component of democracy that we can openly exchange worldviews and discuss how our society should be organized. This makes us able to understand each other – also if we disagree – and it makes us able to find solutions to current problems.
The point of engaging in discussions is often either to learn from others or to convince the counterpart that your own argument is better. In other words, the point with having discussions is to be influenced or influence another. But the last couple of years along with the fast emergence of online and social media a lot of discussions have been disrupted by so-called 'disinformation' and there for 'foreign influence' has become a matter of national security – especially in countries where the government is elected by the people whom might be easily influenced or manipulated.
In the West, and in many other places in the world, fear of the foreign is increasing. The appearance of disinformation and so called 'influence-campaigns' means that if we are not careful, we will be manipulated by outsiders into abandoning our true beliefs and into turning against our own. What a lot of people fail to see is that if we are too careful, we will all find ourselves in the second category of the two types of people mentioned above. If that happens, all foreign information will likely be perceived as disinformation and we might as well go offline and isolate ourselves in small homogenous societies. A core component of dialogue-based democracy is at stake–on a global level.
From state to people
I allow myself to represent "the West" in this article even though I know this is academically questionable because there are many countries, divergent opinions, and different approaches within the West. Some of the influence we "in the West" seem to be most afraid of is 'Russian influence'. But what we often see as malign Russian influence-attempts, Russia often sees as legitimate use of soft power. And since the West also possess and uses soft power, Russia sees our fear and our accusations as a double moral standard.
Soft power involves the ability to shape the preferences of others through appeal and attraction rather than coercion (Nye 1990).It includes promoting your countries culture, political values, and foreign policyto become an attractive and reliable partner. Soft power has some advantages to hard power because it is cheaper and more legitimate to convince people to voluntarily work with you than to force them to do so by for example military power or economic extortion or bribery. Why invade people's territory with military means if you can 'invade' people's minds by being or at least appearing favorable?
Russian soft power strategy was launched during Vladimir Putin's second presidency in 2004-2008. Kremlin launched an active policy towards countries in the post-Soviet space to improve the image of Russia among its perceived compatriots. At first the strategy was directed towards regimes. For example, Moscow established the customs union that later became The Eurasian Economic Union and the Nord Stream gas pipeline to promote itself as an attractive economic partner and a reliable energy supplier. After the Ukraine crisis and Viktor Yanukovych's departure other regimes started to play an anti-Russian card to consolidate their power (Sergunin & Karabeshkin 2015: 349). Thus, the soft power strategy had to change.
Today Russia's soft power strategy is more people-oriented and stretches further than the post-Soviet space. Within this strategy public diplomacy plays a huge role meaning any government-sponsored effort to communicate directly with foreign publics to promote a government's strategic objectives – or said in another way: a governments effort to influence foreign public opinion (Osipova 2014).
Make no mistake though: Russia is not the only country engaged with public diplomacy. More and more countries are competing to win over public audiences for a variety of reasons ranging from attracting tourists, students, or foreign investment to promoting national image and influencing international affairs.
Here is where it gets tricky because public diplomacy is considered legitimate but conducting influence-campaigns in foreign countries is not – but theoretically the two concepts look a bit like each other. When a foreign country wants to influence domestic public opinion up to an election it isseen as an effort to undermine democracy. It seems logical though– and even legitimate – that foreign governments want people in other countries to choose leaders that favor them. It is the methods used to do so that vary in legitimacy.
From digital to physical
In my time as a student of political science in Copenhagen I heard and read a lot about Russia. Russia's image in Denmark is not very favorable. Russia is often perceived as an enemy trying to undermine democracy and as a regime that does not live up to human rights obligations. Russia is also quickly impersonated as Vladimir Putin: strong but unfair. Russia is a country far away, difficult to understand, but easy to fear. Said in another way: Russia does not have a lot of soft power leverage in Denmark and I imagine it is the same in many other countries in the West. Whenever and whatever good we hear about Russia; we don't really believe it.
A couple of years ago I decided to travel to Russia to test and question my perceptions about the country that have mainly emerged from what we hear and read in Western media.One of Russia's soft power methods is to promote Russian culture and foreign policy through NGO's targeting for example students and young professionals to promote educational programs and exchange (Simons 2018). I chose to cease this opportunity to get to know Russia better and thus I have participated in various NGO-programs in Russia. And boy; have I engaged in a lot of discussions, I have learned, and I have influenced.
Russian NGO's are often viewed as illegitimate in the West because they receive economic support from the Russian government. Thus, they are not "non-governmental" people say. What we need to remember is that NGO's can merely survive in Russia without government support because if they receive money from abroad, they risk being labeled 'foreign agents' (Svetova 2018). Surely if they receive government support, they might have some obligations towards their government, but it does not mean that they are deliberately trying to spread disinformation to manipulate people. At least this should not be our starting point.
Official opinions are often also reflected in people's opinion and by denying those opinions we distance ourselves not only from the Russian government but from the Russian people. Say I disagree; then only by understanding official opinions, I can put forward a counter argument in an understandable way to those who share that opinion. This is what 'mutual understanding' is about– which is exactly what is missing in the relationship between Russia and the West.
Blurred lines: false or biased, fact or opinion?
Dialogue fosters mutual understanding, which fosters predictability and credibility, which fosters trust and furthers possibilities to cooperate (Head 2016: 360). But in the digital age credibility is a scarce resource and fear of being manipulated keeps us from cooperating. A Russian acquaintance once said to me: Whatever you say about Russia, the opposite is also true. In other words: Truth can be inflected.
A prominent discussion in philosophy of science is whether and when something can be viewed as knowledge and be defined as true. Positivists argue that when weknow something is true, it is also real. "Influence campaigns in this new digital reality do not try to convince us and win an honest argument. Instead, they question reality itself," said the Danish Foreign Minister, Jeppe Kofoed at a conference on how democracies can be protected against foreign influence. But it is questionable whether one reality exists.
In constructivist theory, reality is socially constructed within social contexts which means that different people in different contexts see reality differently. In other words, when people believe something is true, it is also real. Thus, it is difficult to define the line between disinformation and biased opinion. This is for example the case with the 'annexation' of Crimea as it is called in the west and the 'reunification' of Crimea as it is called in Russia. Those who agree with one or the other see true information, those who see an unfair framing see biased information and those who strongly disagree see false information. Information is interpreted within the framework of preexisting beliefs (Vuorelma2017: 120). Therefor it is questionable whether people are easily influenced by information that they strongly disagree upon, but it is quite possible that they would refer to the information as false.
Good image can be threatening
Things have happened recently that from a Russian perspective could give Russia more soft power leverage in the West. Russia sent medical aid to Italy and to other countries which could be a sign of goodwill. It has alsodeveloped a potential corona-vaccine, which could improve Russia's image within biomedicine and broader academia – and could potentially put Russia in a position to help the whole planet. But in the West people are not exactly thrilled. In a Western perspective these are things that Russia can use for propaganda purposes meaning the deliberate, systematic attempt to shape perceptions and manipulate cognitions to achieve the goals of the propagandist (Jowet & O'Donell 2019: 6).
In the digital age aggressive behavior is not only expansionist behavior it is also a state's intent to impose a good imageand thus, a signal of good intent can be interpreted as aggressive behavior. Unfortunately, I did not learn the solution to this dilemma. On the one hand, we should not be blind towards that states or even NGO's might have an interest in lying about its intentions in order to change or control other people's opinions. But on the other hand, we should primarily put it upon ourselves to explore the reasons behind divergent perceptions. Though, I suggest this should not take place through online media where misunderstanding rule and disinformation disrupt. What we need is good old-fashioned face-to-face meetings whether between students, teachers, NGO's or government officials. Because the more we disagree the more dialogue is needed.
Framing foreign influence as pure malign manipulation will keep us both from learning and from arguing our own case abroad. So, let us prevent soft power from turning too ugly. After all the use of soft power is preferable to the use of hard power. And let us hope the covid-19-crisis is over soon so that we can visit each other and engage in dialogue where influence is not always a bad thing.
Litterature:
Head, Naomi (2016). 'Transforming Conflict: Trust, Empathy, and Dialogue', in Yohan Ariffin, Jean-Marc Coicaud & Vesselin Popovski (eds.), Emotions in International Politics. Cambridge: Cambridge University Press.
Jervis, Robert (2017). 'Signaling and Perception. Projecting Images and Drawing Inferences', in: How statesmen think: The psychology of international politics. Princeton: Princeton University Press.
Jowet, Garth S. & Victoria O'Donnell (2019). 'Propaganda and Persuasion' (ed. 7). California: SAGE Publications.
Osipova, Yelena (2014). 'Russification" of "Soft Power": Transformation of a Concept'.The Journal of Public Diplomacy, Vol. 5, 56-77
Sergunin, Alexander &Karabeshkin, Leonid (2015. 'Understanding Russia's Soft Power Strategy', Political Studies Association, POLITICS vol. 35(3-4), 347–363
Simons, Greg (2018).'The Role of Russian NGOs in New Public Diplomacy', Journal of Political Marketing, 17:2, 137-160
Svetova, Zoya (2018).'NGOs in Russia: Do They Still Stand a Chance? The Kremlin is steadily ramping up its control over civil society'. Moscow Times. Located on: https://www.themoscowtimes.com/2018/02/12/ngos-do-they-still-stand-a-chance-russia-svetova-a60471
How the West failed to understand contemporary Russia
A few years ago, James G. Stavridis, a retired U.S. admiral and dean of Tufts University's Fletcher School of Law and Diplomacy claimed that, for anyone wishing to understand the domestic and foreign politics of Russia he should read and try to understand the great works of Russian literature. In a post that he made at theforeignpolicy.com, he mentions: "Read Gogol, Dostoyevsky, Turgenev, Pushkin, Lermontov, Tolstoy, Solzhenitsyn, and Bulgakov. That's where you'll really find how Russians think".
It is understandable that when a former NATO commander suggests something like that, policymakers and diplomats from the U.S. would have an easier time understanding contemporary Russian politics. However, if this claim was true, how is it possible that after thirty years since the fall of the Soviet Union, the U.S. and the West in general still, fail to understand Russia and its position in this world?
The Russian-American relations in the era of Boris Yeltsin
By 1989, it was pretty clear that the fall of the Berlin Wall and the uprising in Eastern Europe created a chain reaction that eventually caught up with the Soviet Union. Unfortunately, the reforms that Gorbachev suggested to open up the Soviet Union failed. On December 25, 1991, the Soviet Union dissolved. The Russian Federation became an independent state and declared itself as the successor to the USSR. The Russian-American relations during the Yeltsin period can be described as neutral with a mutual tolerance from both sides. Also, at that time, there was indeed a sense of officially ending the Cold War, as both sides took positive measures to ensure that. In 1993, both sides signed the START II arms control treaty that focused on the reduction and limitation of strategic offensive arms.
However, the warm relations between the United States and Russia revealed how the U.S. perceived Russia. As a weak nation trying to balance itself after the fall of communism and its dissolvement. At the same time, Russia had to deal with enormous problems. The new Russian Federation was forced to sell almost 40.000 public businesses, like energy, mining, and communications companies. The economy of the country was in a freefall and for years the country found itself, hostage, to oligarchs. Besides that, Boris Yeltsin himself was considered to be a national embarrassment, relying heavily on the oligarchs and the West that saw him as a political tool to influence Russian domestic politics.
The United States under Bill Clinton wasn't exactly rooted in any exalted "Russophilia", as Dr. Andrei Kortunov pointed out: "Washington gave warm support to Yeltsin because of numerous US agencies' analyses indicating Yeltsin could be counted upon as a guarantee of the irreversibility of the big and small victories gained over the former Cold War antagonist" (Kortunov, 1997). However, in March 1999, these slightly warm relations would be tested, after the U.S.-led NATO military operation against Serbia over the disputed land of Kosovo. Russia was against the attack and until this day, it does not recognize the pseudo-state of Kosovo. A few months later, when he was visiting China, Boris Yeltsin verbally attacked Bill Clinton for his criticism of Russian tactics in Chechnya. He made a blunt reminder of the fact that Russia was still a nuclear superpower. "Things will be as we have agreed with Jiang Zemin. We will be saying how to live, not Bill Clinton alone". This was the only attempt that Boris Yeltsin did to show that Russia must still be considered a major player in international affairs. The U.S. made the mistake to think that the weakness of one man represented a weak nation in total, but with the 1999 elections and the victory of Vladimir Putin on December 31st, it was clear that Russia was entering a new era re-emerging from the collapse of the Soviet Union and challenge the geopolitical status quo of the new millennium.
Vladimir Putin and the genesis of modern Russia
After the appointment of Vladimir Putin as the new President of the Russian Federation, the relations between the two countries were characterized as stable and warm. However, the West continued the same rhetoric of underestimating Russia. For former senior CIA officer Paul R. Pillar, the mistake that the U.S. and the West made was pretty clear. The West did not treat Russia as a nation that got rid of communism like Hungary or Poland. Besides that, the rapid expansion of NATO on former Soviet territories created more problems for the peaceful coexistence of both superpowers, as Russia viewed that as a sign that it will not be treated fairly and equally in the global political arena.
For years, Vladimir Putin had a more passive-aggressive stance against the United States. In 2001, Russia expressed its opposition against the invasion of Afghanistan and in 2003 again, against the invasion of Iraq. Unfortunately, Russia at that time was focused on its internal affairs, as President Vladimir Putin had to resurrect a crumbling economy, deal with suppressing the power of the oligarchs and ensure the safety of Russian citizens against the attacks of Chechen terrorists. According to Vladislav Surkov, former Aide to Vladimir Putin, the country did manage to stabilize itself due to bold political changes. "Russia stopped breaking and began to recover", he wrote. To be able to compete again with the United States, Russia had to put an enormous effort to achieve that, under internal and external pressure, while being underestimated by its Western partners.
For Dr. Georgi Asatryan, Vladimir Putin and the concept of Putinism helped Russia achieve that. "Putin provided stability, predictability, and peace. Putinism ensured the possibility of development. The West cannot comprehend this since standards have always been higher there", were his words in one of his articles for EuroNews. The West soon comprehended the role of Russia in the world, with the newly appointed Obama administration in 2008. While President Barack Obama, was optimistic about a potential reset between the relations of the two nations, the reality just proved that the West had gone from a state of misunderstanding and underestimating the Russian Federation, to a state of trying to find a scapegoat and a potential enemy to protect its ideal monopoly of international influence and power.
Tug-of-war with the Obama Administration
For a brief time, there was a possibility regarding the reset in the bilateral relations between Moscow and Washington. In 2010, President Barack Obama and President Dmitry Medvedev signed a new nuclear arms treaty called NEW START to effectively reduce their nuclear weapons stockpile. However, this euphoric feeling of resetting lasted only for a few moments. By 2012, Vladimir Putin was re-elected to serve as the President of Russia for a third term. The tug-of-war between the two countries involved certain disbelief about resetting the tones. On the one hand, the West continued its traditional feeling of mistrust, creating a sense of fear against the rapid re-emerge of Russia and the nationalistic policies of Vladimir Putin. On the other hand, Russia remained paranoid about the intention of the West to meddle in its internal affairs as well as with their political expansion towards Eastern Europe.
Sir John Sawers, former head of Secret Intelligence Service (MI6) in Britain, expressed his opinion a few years ago, in a BBC interview. "If there was a clear understanding between Washington and Moscow about the rules of the road, that we are not trying to bring down each other's systems, then solving regional problems like Syria or Ukraine or North Korea would be easier". Many experts believed that the mixed signals that the Obama administration sent towards Moscow might have been one of the reasons for the fragile relationship between the two states.
From 2013 until the U.S. Presidential elections in 2016, three main events have destabilized the relations between Washington and Moscow and also added up to the misunderstanding and animosity between Barack Obama and Vladimir Putin. Firstly, the case of Edward Snowden. Mr. Snowden released secret U.S. government documents exposing a mass surveillance campaign inside the United States and on foreign country leaders. He was granted asylum in Russia, where he remains until now. The incident of Edward Snowden was enough to cancel the meeting between Obama and Putin in Moscow. The second event that stigmatized Russian-American relations was the 2014 Ukrainian coup d' etat and the annexation of Crimea by Russia. In February 2014, after the collapse of the legitimate government of Viktor Yanukovych, Russia decided to annex Crimea based on a referendum that was held on March 16, 2014. The referendum was successful and Crimea became part of the Russian Federation. At the same time, the West was against the referendum while the United States accused Russia of acts of aggression. On March 24, 2014, Russia was suspended from participating in the G8 summits. Due to the concerning situation in Ukraine at that time, the relations between the two states were characterized as the worst since the end of the Cold War.
Last but not least, the event that further increased the gap between the two sides was the Russian military intervention in the Syrian Civil War. Russia's involvement started in 2015 with an air campaign in Syria, aiming to help stabilize the situation and keep Bashar Al-Assad in power. A month later, after the air campaign, President Obama called the Russian military intervention a "recipe for disaster". In October after the launch of the Aleppo offensive and two fruitless rounds of talks in Lausanne and London, Russia's U.N ambassador, Vitaly Churkin, compared the tensions in Syria with the events during the 1973 Arab-Israeli War, mentioning that the relations between the United States and Russia were the worst since 1973.
The Donald Trump Syndrome
The most important event in Russian domestic politics is the U.S Presidential elections. This phrase has been a joke in the Russian political elite circles in the Kremlin, but it does not go far from reality. In 2016, the victory of Donald Trump might have been seen as a dreamy situation for Russia, but the reality is far from it. Although there is some truth in this statement. Donald Trump had more open policies towards Moscow promoting a more ideal relationship between the two states. It was clear that the Kremlin had ambitions to rebuild the shattered relation it had with the U.S. that was filled with mistrust from the Russian side and increased Russophobia from the American side.
In 2018, President Doland Trump called for Russia to be allowed to join the G-7 summit, where Russia was expelled back in 2014. In the first formal meeting of Donald Trump and Vladimir Putin in Helsinki, on July 16, 2018, some experts argued that there was a friendly climate between both sides. However, Donald Trump drew criticism from U.S. politicians regarding his stance to side with Russia on the allegations about potential Russian interference in the 2016 elections. John McCain went as far as describing Donald Trump's policy as: "one of the most disgraceful performances by an American president in memory".
Nevertheless, over the last four years, the Trump administration has been more of a headache rather than an ally of Russia. Particularly in the case of the Nord Stream II pipeline, where the Trump administration issued numerous sanctions on Russian and European companies involved with the project. Russian Foreign Minister, Sergey Lavrov criticized the Trump administration by saying that the ultimate goal of the U.S. is to destroy the U.S-Russia relations. Besides that, the paranoia of the former President Donald Trump with China, had a negative impact on any establishment of a new arms control agreement between the three countries, something that the Kremlin will be eager to pursue after the inauguration of Joe Biden. The increased instability inside the United States and political immaturity of Donald Trump, has been more harmful than beneficial for Russia who now sees the new Biden administration as a political pillar, to try and establish any sort of normalization in the diplomatic relations between the two countries, at least in a respectful manner of mutual understanding.
Joe Biden and the Future of the U.S.-Russia Relations
On January 20, 2021, Joe Biden will be the 46th President of the United States. Joe Biden is an old familiar face to the Kremlin, having served as the Vice-President for Barack Obama. However, the fact that he is more familiar does not change the cold relations between him and Vladimir Putin. The cold relations can be traced back to 2011 when Joe Biden met with opposition leaders, expressing his thoughts on how Vladimir Putin should not run for President in 2012. This statement is still memorable for many Kremlin officials, and the same rhetoric seems to still be used, with Joe Biden referring to Russia as the "biggest threat to U.S. security". However, despite what many analysts believe, the new Biden administration might be more reliable in building a new relationship of understanding between the two sides.
There is a growing feeling amongst the political elite of the Kremlin, that the growing turmoil and instability in the U.S. especially after the events on January 6, 2021, harms the diplomatic relations between the two countries. Besides that, Mr. Biden will take the "wheel" of a country that for four years has been exposed to unprofessionalism and childish acts from a President that is in danger of being removed from his office before the inauguration of his successor. Joe Biden, as a more traditional U.S. politician, a so-called "inside man" of U.S. politics, can be proven to be more reliable on rebuilding any new diplomatic relations with Russia. As former senator Bill Bradley, who visited the USSR in 1979 with Joe Biden, pointed out: "Joe knew the Soviet Union, knows Russia, has experience with Vladimir Putin and understands what's possible and what's not".
Joe Biden's familiarity with Russia might provide room for improvement, however, it is understandable that the relations between the two states will not be extremely friendly. A harsher attitude towards Russia is expected by the Biden administration. Nevertheless, the future of the U.S.-Russia relations with Joe Biden might conduct a more understanding approach without the mistakes of past administrations. In the end, the relations between Russia and the United States might reach a level of understanding each other's coexistence in the global arena while acknowledging the realistic politics that require each state to behave in a manner that will maximize its benefits.
Russia and Belarus: An increasingly difficult alliance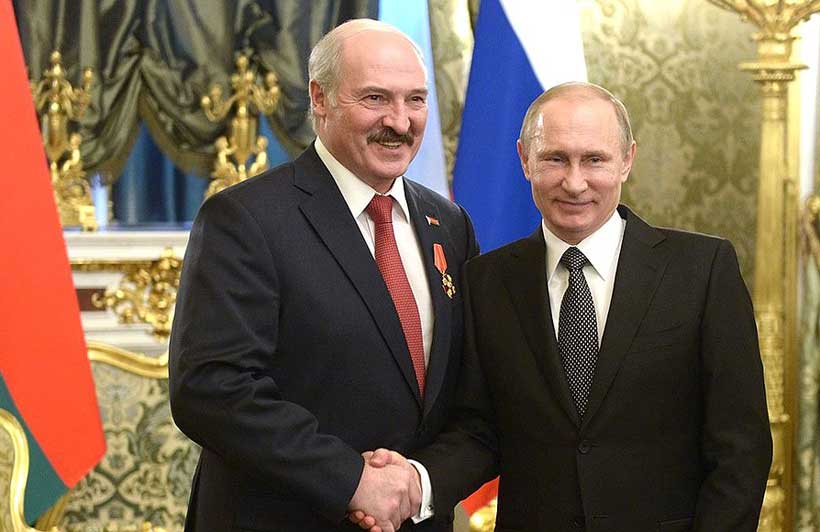 Way back in 1991, while the crisis of the Soviet system was leading to the disintegration of that galaxy of nations which, under the acronym of the Union of Soviet Socialist Republics (USSR), was the second world power in political, military and economic terms, Russia promoted and obtained the establishment of the "Commonwealth of Independent States" (CIS)in view of curbing the centrifugal force triggered by Ukraine's declaration of independence of December 1, 1991.
On December 8, 1991, all the former Soviet Republics joined the CIS, with the exception of the independent Ukraine and the Baltic States, which had been absorbed into the USSR in September 1939 thanks to the Molotov-Ribbentrop Pact and since then had always considered themselves militarily 'occupied' by the Soviets.
Currently, after the defection of Georgia and other statelets in the Caucasus, the Commonwealth of Independent States has eight other members in addition to Russia: Armenia, Azerbaijan, Kazakhstan, Kyrgyzstan, Moldova, Tajikistan, Uzbekistan and Belarus.
A glance at the map shows that Russia has placed itself physically at the centre of a region in which the CIS Member States play a fundamental role, not only as a free trade area covering a single market of over 180 million people, but also as an important collective security area that has ensured to Russia – which psychologically has never recovered from the Nazi aggression of 1941 – a 'buffer zone' around its territory, which is very important from a military viewpoint(all the more so after the "betrayal" of Ukraine, which, by siding militarily with NATO in 2014, helped fuel the Kremlin's paranoia about border security).
It is in this political and "psycho-political" context that the "special relationship" between Russia and Belarus was born and developed – a relationship that for some time has been showing increasingly visible cracks.
Belarus is a Presidential Republic ruled since 1994 by "President-dictator" Alexander Lukashenko.
Elected and re-elected again and again over the last 25 years after elections looked on with suspicion by all Western diplomacies, Lukashenko has been tolerated with more or less obvious annoyance by the Kremlin, which is interested in maintaining a privileged and advantageous relationship at economic and military levels, even in the face of the harshness with which the Belarusian President has been trying for years to keep the political opposition in his country under strict control with his iron fist and with instruments that appear excessive even to the certainly non-liberal Kremlin representatives.
The straw that threatens to break the camel's back and try Vladimir Putin's patience vis-à-vis his Belarusian colleague was his umpteenth re-election in August 2020 to the Presidency of the Republic with vote percentages that in the eyes of the entire West, but also of Russia, appeared to be the result of shameless electoral fraud.
Last year's August elections put the Kremlin in a very awkward and uncomfortable position.
On the one hand, continuing to support Lukashenko's discredited government diminishes the Russian government's democratic credibility not only in the eyes of Europe and the United States, but also in those of the more moderate allies in the CIS and, at the same time, risks alienating the respect and support of the pro-Russian citizens of the Belarusian Republic who are calling for more democracy in their country without undermining the friendly ties with Russia.
On the other hand, there is concern in the Kremlin's upper echelons that too openly supporting the reasons for the people's uprising against Lukashenko and the demand for more democracy in Belarus could turn the neighbouring Republic into a symbol for those who are calling for a similar expansion of democratic rules in Russia.
The cunning Lukashenko who, before the August 2020 elections had shown signs of impatience with Vladimir Putin's policies – according to reliable sources, they hate each other – going as far as to order the arrest (a few weeks before the vote) of 33 Russian "mercenaries" accused of being part of a Kremlin plot to sabotage his re-election, after having been put in difficulty by internal unrest and the international reaction to his authoritarian methods of government, backtracked vis-à-vis Russia.
Initially Belarus granted Russia exclusive rights on the use of Russian ports for Belarusian oil exports – a request that Lukashenko had resisted for years. Later he agreed to the stationing of military contingents of the Russian National Guard on his territory. Finally, on January 10, the Belarusian President publicly called for "the removal of any obstacles…to greater integration between Russia and Belarus".
In spite of the increasingly worried moves of the Belarusian autocrat, faced with the choice between supporting the Belarusian regime and trying to get rid of the troublesome neighbour with a coup –Russia is considering a third option which could safeguard the stability of a country like Belarus, which Russia deems essential not only from an economic, but above all from a military viewpoint, as basic foundation of the 'strategic depth' ensured by Belarus on the Russian borders in its important role of 'buffer state' safeguarding the security of Russia's Western borders.
The third option is included in two documents leaked by the Kremlin at the end of last year and published by the Russian investigative website The Insider.
The first document is entitled "Strategy of Operational Intervention in the Belarusian Republic" and was drafted in September 2020, when Lukashenko's democratic reputation was at the lowest ebb, after the evident electoral fraud and the harsh repression of people's protests.
The drafters of the document speak of the need to change the Belarusian Constitution also through "the penetration of all opposition parties and organisations" to the regime "with a view to encouraging the creation of new political forces promoting the reform of institutions", as well as through a propaganda work with the use of modern communication channels such as Telegram and Youtube.
The aim of this operation would be twofold: to turn the Belarusian Presidential Republic into a Parliamentary one and increase consensus towards the Russian ally.
The second document drafted by Kremlin strategists and skilfully leaked to The Insider talks about the foundation of a new political party in Belarus called "The People's Right", which would promote changes to the Constitution along Parliamentary lines, as well as social and economic reforms that would win citizens' support.
The creation of this new Party has not yet been publicly announced, but its programme suggests that the Kremlin hopes to divert popular support in the neighbouring Republic towards a Parliamentary and democratic transition of the country, which – as a side effect – could reduce protests over electoral fraud in the last elections.
The new Party's plans envisage that, even if – at least in an initial phase – Lukashenko remains in power to enable him to save face with a dignified departure from the scene, he will be deprived of almost all his current executive powers, as his future functions will be reduced to the typical representative functions of a 'normal' President in a Parliamentary Republic.
Furthermore, the programme of the new pro-Russian Party includes plans for extensive privatisation of the Belarusian public sector, as well as the 'dismantling of censorship' and 'respect for the freedom and dignity of the individual'.
The first feedback to the publication of these two documents, with which the Kremlin wants to demonstrate not only an obvious interest in the stability of Belarus, but also an unexpected (at least for us in the West) attention to democratic rules and respect for human rights, have aroused very positive reactions in the Russian business world, which is obviously very interested in penetrating more deeply into a country that has a well-developed industrial sector, exports a significant quantity of goods to Europe as well as to Russia, has two excellent large oil refineries and is at the forefront in the field of information technology and IT services.
In short, it is a potentially good geopolitical achievement for Vladimir Putin and his government: limiting and frustrating the ambitions of an autocrat who does not want to give up the reins of power and, at the same time, gain credit – towards Europe and the new U.S. Administration – as promoter of Western-style democratic and economic reforms.
All this while safeguarding the role of Belarus as a "buffer zone" against a NATO that, although weakened, remains a strategic opponent in the eyes of the Kremlin.
How Crimea Strengthened Russia's Eurasian Identity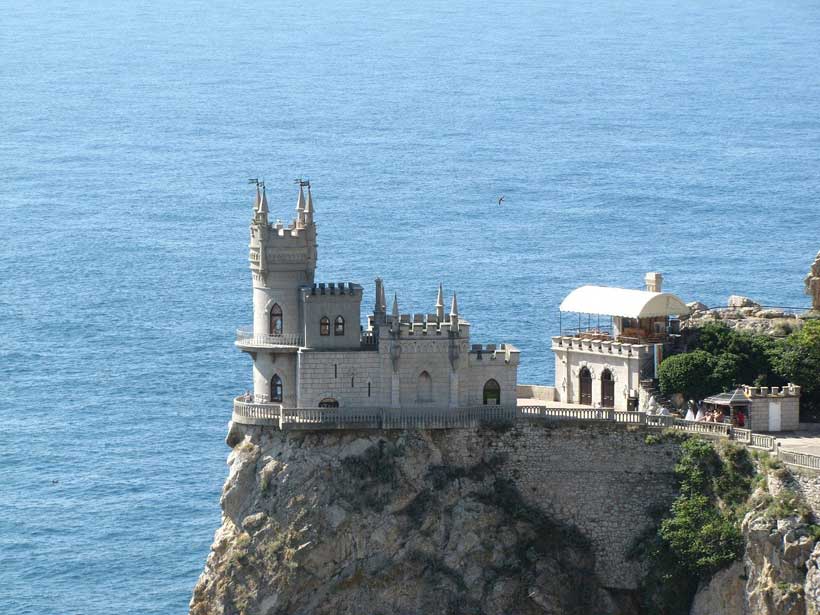 While the west imagined Crimea was just a territorial dispute that had got out of hand and its annexation a move forced on Putin to salvage something from the ruins of his Ukrainian policy, the Chinese saw it as the moment Russia flipped from being a Eurocentric power to a Eurasian one. The bridge that connected mainland Russia to Crimea which cost $3,69 bln and stretched for 19km symbolized the fact that this was not just a buffer zone but sacred territory and there was no going back as its unity with Russia was eternal. A massive new mega church the resurrection to honour Crimea's return to the motherland. Leading Siloviki from the power ministries such as defence minister Sergei Shoygu was pictured in a mosaic to show that the days of Russian were over and that the security services were once again watching over Russia and ensuring that the enemies encircling it were kept at bay .The temporal and the sacral under Putin were once again in harmony after decades of being at odds with one another.
The idea that Russia through Eurasia was coming back to itself was a perennial topic of influential nationalists .The infatuation with the west was over and Russians were once again appreciating that being different did not mean inferior. For example Dmitry Rogozhin the head of Russia's space agency commented that "in space one must not run after beautiful goods with wonderful labels under the music of Bowie, but one must lean first and foremost on well functioning systems." The excellence of Russia's high performance sectors should energize the low expectation culture that bedevilled many Eurasian projects . So for example regarding the Blagoveshchensk-Heihe bridge which was built to accommodate 300,000 vehicles and had a load capacity of 4 million tonnes prime minister Mikhail Misushtin on its commemoration wanted to know "what it was like working with Chinese partners" on the project. Like the Chinese Russians should not tolerate excuses for shoddy work and should not look at the Crimea annexation as an exception but a rule. Not as a one off event with a short lived effect that disappeared once the euphoria ended but something to be harnessed permanently so it could be applied on an industrial scale across multiple sectors.
Eurasian road
Russia had proved in Crimea that it had an edge in cyber technology in particular and could act unilaterally to defend its interests. But it was working at razor thin margins and stretching them to the limits so it could only be sustained for a short time. It was much more effective combined with a partner China that had spare capacity and an abundance of riches and did not have to work fast in case it used up all its resources too quickly. It only needed to employ a fraction of their strength and allow the Russians to spread the burden with the Chinese. Where they could concentrate on upgrading their labour and production capacity without the pressure of bringing immediate results. So whereas the Blagoveshchensk- Heihe bridge was a "difficult object because the weather did not allow us to work in the snow, the access road was snowed over" the barriers were " quickly pushed them to one side". And apart from Vant all the material was sourced from Russian factories. So "we ordered different products from Omsk, Tomsk – at various factories."
As new technology became available the costs and risks of operating in the region would fall to acceptable limits and allow it to "reach central Russian living standards." Its mass introduction would have a dramatic effect so that Siberia and companies like SIBUR would "have highly efficient and competitive production which would strengthen its position not only in the domestic market but in the world." It could then pave the way for "thousands of high technology work places, transport and social infrastructure." This would have a "multiplying effect" on the economy there. And in the case of joint projects such as the Amur gas processing plant the goal was "in the area of metal construction, building material, laboratory and tele mechanical equipment it would be 100% localized." The problem was to keep as much production as possible within the region and not allow it to move across the border while engaging with the Chinese to the maximum extent. And that any gains in efficiency brought about by digitalization would not come at the expense of hollowing out of the local economy and turn it into a hub for low grade goods.
Regional Dynamo
The Chinese would not be allowed to capture the regional market but it would not done in a way that would discriminate against Chinese companies and deter them from trading. The Russian attitude was that it would be scrupulous in respecting Chinese economic interests and would not disrupt the level playing fields to gain an unfair advantage. They might look to tweak the relationship a bit but not undermine the general direction of travel. The Chinese would continue to enjoy a privileged status within the Russian far east just as minority autonomous regions enjoyed a privileged position within the Federation. This allowed them to champion the cause of engagement with China by presenting it as a Eurasian enclave which shared as much with China as it did with Russia. So the Governor of the Jewish autonomous province Rostislav Goldstein extolling the opening of the bridge between Nizhneleninsko and Tsunyan looked forward to the time where "in the territories around the bridge industrial parks should appear which could produce additional value. And then we need to learn to produce our own products." He added that "there is an idea now unrealized that we could get permission to create a cross border territory where Russian companies could learn from Chinese comrades." So in the enterprise of Vostochny port for example "very attractive conditions of work were established." And thus "decent pay, social guarantees, comfortable and secure conditions for production" would develop "team building". And the benefits would be shared by "colleagues and members of their family who had access to health resorts, nurseries and convalescence centres."
The degree of political closeness did not heavily influence Chinese economic decision making. It did not mean that because a country had friendly relations with China business opportunities would automatically follow. For the Chinese geopolitical considerations were much less important than economic opportunities .They viewed Eurasia in pragmatic rather than hard line ideological terms so that even if they shared the same authoritarian leanings the most important factor was economic competence. A country was judged by its economic fitness rather than its political compatibility. The departure from liberal norms was minimal and the extent of their ambitions was confined to working within the system and adapting it to its needs rather than replacing it with a new order based around Moscow and Beijing . The Chinese approach was subtle and multidimensional helping reinterpret the Russian state as a conservative bulwark at its core with distinct, complementary regional particularities open to prevailing global influences.