Violence leaves more than 300,000 'completely reliant' on assistance in northern Mozambique
Worsening conflict, combined with a precarious humanitarian situation, has forced more than 300,000 people to flee their homes and villages in Mozambique's Cabo Delgado province, leaving them completely reliant on humanitarian assistance, the UN World Food Programme (WFP) has said.
"We are deeply concerned about the unfolding humanitarian situation in Cabo Delgado where conflict and violence have left people without access to food and livelihoods," Antonella D'Aprile, WFP Representative for Mozambique, said in news release, on Tuesday.
"The growing insecurity and poor infrastructure have meant that reaching out to people in need has become harder and now with COVID-19 the crisis becomes even more complex," added the WFP official.
Latest findings from the famine early warning system, FEWSNET, indicate that communities will continue to face "crisis" levels of food insecurity – IPC Phase 3 – into early 2021.
Any additional shocks could rapidly worsen the situation, especially for women and children, according to the UN agency.
The situation is even more worrisome given that Cabo Delgado has the second highest rate of chronic malnutrition in the country, with more than half of children under the age of five chronically malnourished. In addition, with the province currently recording the second-highest number of COVID-19 cases in Mozambique, population displacements have the potential to accelerate the spread of coronavirus.
Resources urgently needed
WFP said it urgently needs $4.7 million per month to assist the internally displaced in northern Mozambique, and that without additional funding it will be forced to reduce food rations as early as December.
Despite significant operational challenges, the UN agency, in collaboration with the Government, plans to reach 310,000 people each month in the provinces of Cabo Delgado, Nampula, and Niassa with food, vouchers and nutrition support.
Since 2017, Cabo Delgado had been experiencing attacks by non-State armed groups, leading to gradual displacement of communities. The attacks also resulted in loss of lives and severely damaged infrastructure, causing disruptions in the access to those most in need.
With the latest violence forcing thousands of refugees across the border, into neighbouring Tanzania, concerns over the regionalization of the conflict are deepening, added WFP.
Explainer: Commission proposes to expand digital tools in EU company law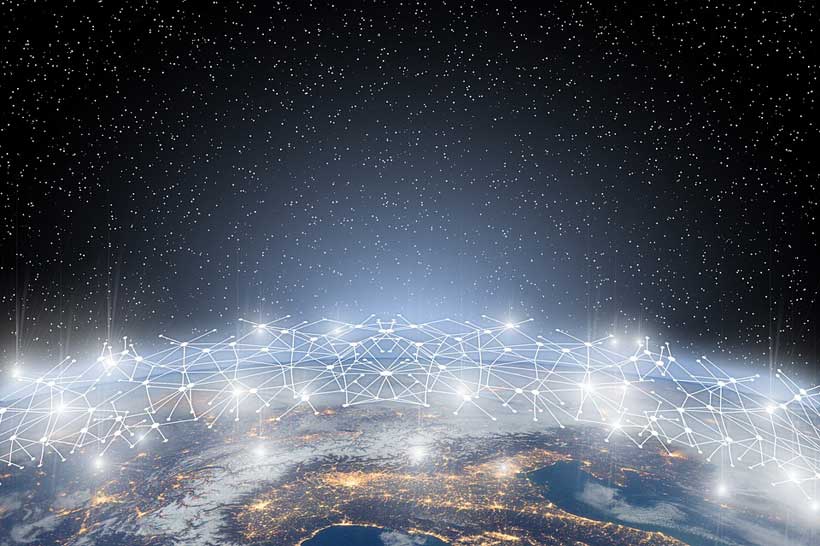 What are the objectives of the Commission's proposal?
This proposal aims to cut red-tape and improve transparency and trust in the business environment in the single market. It will achieve more digitalised and connected cross-border public services for companies and reduce the administrative burden for companies carrying out cross-border activities, in particular for SMEs.
How will it help companies?
The proposal will significantly reduce administrative barriers when companies use company information from business registers in cross-border situations, including in administrative or court procedures:
When companies set up subsidiaries or branches in another Member State, the proposal will ensure the application of the "once-only principle". This means that companies will not need to re-submit the information already available in their business register, and business registers will exchange that information through BRIS.
Companies will be able to use a multilingual EU Company Certificate to provide essential information about their company, e.g., when taking part in public tenders, in the context of tax or authorisation procedures or when applying for funding in another Member State.
Companies may use a multilingual model for a digital EU power of attorney to authorise a person to represent the company in another Member State.
Companies do not need to obtain an apostille on certified documents or information from business registers, and on certain notarial documents, when such documents are presented in another Member State.
The proposal reduces the need for certified translations of company documents or information provided by business registers.
How much will the proposal reduce the administrative burden on companies?
By making more company data publicly available in business registers and at EU level through BRIS, and by improving the reliability of such information, the proposal will reduce the overall administrative burden on companies and in turn facilitate access to finance and the creation of businesses. It will apply to around 16 million limited liability companies and 2 million partnerships in the EU.
Companies planning to engage in cross-border business activities, or to create cross-border subsidiaries or branches, will benefit from recurrent annual savings (administrative burden reduction) of around €437 million per year thanks to administrative simplification, including the application of "once-only principle", abolishing the apostille, and introducing an EU Company Certificate.
How will it help small and medium enterprises (SMEs)?
SMEs account for 98-99% of limited liability companies in the EU, and around 40% of SMEs are engaged in cross-border activities and operations or cross-border investments. SMEs in particular will benefit from the reduction in administrative burden and increased legal certainty, and also from easier access to company information, as they have less financial and administrative resources than large companies.
This proposal helps to make it easier for SMEs and start-ups to expand and scale-up cross-border in line with the 2020 SME Strategy for a sustainable and digital Europe and the EU Start-up Nations Standard.
How will it improve transparency in the business environment?
The proposal will make more information about companies publicly available in particular at EU level through the Business Registers Interconnection System (BRIS). It covers important information for investors, creditors, consumers and authorities about:
partnerships,
groups of companies,
single shareholders of single-member companies,
the place of central administration and the principal place of business of companies,
EU branches of non-EU companies.
It will also make searches for information about companies in the EU easier by allowing a search through BRIS and, at the same time, through two other EU systems interconnecting national beneficial ownership registers and insolvency registers, while respecting the existing rules for access to each system.
How will it improve trust in the business environment?
First, the proposal will improve reliability of company information in business registers across the EU and thus ensure that such information can be trusted in cross-border situations. In particular, the proposal requires Member States to ensure that:
administrative or judicial control, as well as a legality check, of the instruments of constitution takes place when new companies are created and in case of any changes to those documents;
uniform checks of company information (e.g., checking legality of the company's name, object) are carried out before the information is entered in business registers.
Second, the proposal will ensure that company information in business registers is up-to-date by:
asking companies to make timely updates of their information in business registers, and to confirm once a year that the information is up-to-date;
asking business registers to make new information received from companies publicly available as soon as possible;
ensuring that sanctions are applied where companies do not file information or file it late to business registers.
How does this proposal relate to the existing company law framework?
The proposal respects the different legal traditions and systems in Member States, including the possible involvement of notaries in company law procedures, and does not aim to modify them.
The 2019 Digitalisation Directive ensured that company law procedures can be carried out online, and in particular that companies can be set up online. This proposal is complementary and provides for the second step of digitalisation of EU company law. It focuses on increasing the availability of company information, in particular at EU level, and on removing administrative barriers when companies and public authorities use such information in cross-border situations, through the use of digital tools and processes.
It does not introduce new systems but builds on existing ones, for example on BRIS that is operational since 2017 and connects all Member State registers. It is also in line with EU rules on electronic identification and trust services (the eIDAS Regulation and its ongoing revision to establish a framework for a European Digital Identity).
Russia will deploy nuclear weapons in Belarus – EU and NATO went ballistic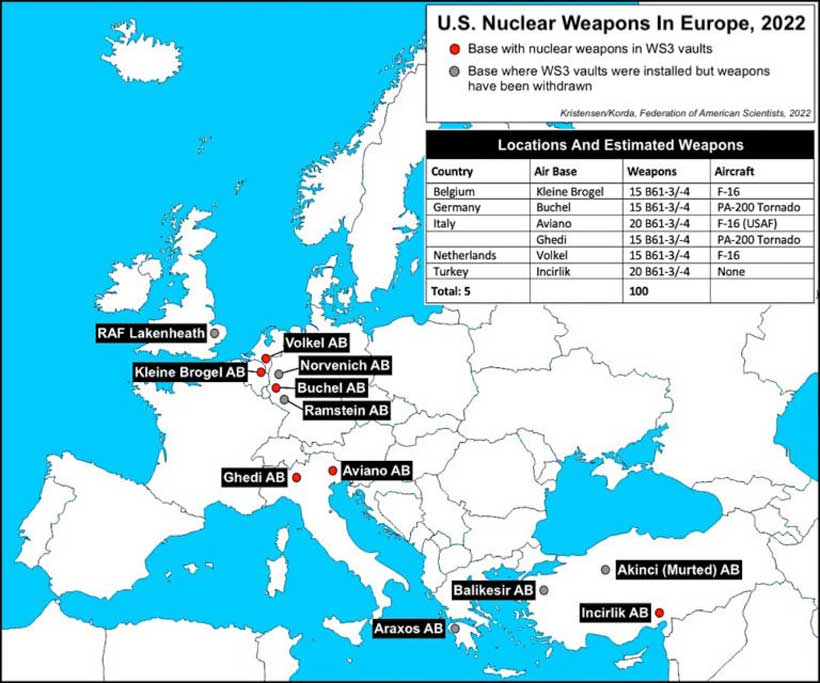 Baroness Goldie, who is an experienced Scottish politician and life peer who served as Leader of the Scottish Conservative Party from 2005 to 2011 and as the UK's Minister of State for Defence since 2019, said to the Parliament: "Alongside our granting of a squadron of Challenger 2 main battle tanks to Ukraine, we will be providing ammunition including armour piercing rounds which contain depleted uranium. Such rounds are highly effective in defeating modern tanks and armoured vehicles."
The Anglo-Saxon clique's core objective is a calculated escalation of the proxy war that is certain to draw forth a robust reaction from Moscow, as predictable as night follows day, writes M.K. Bhadrakumar, Indian Ambassador and prominent international observer.
Indeed, that is precisely what happened when Russian President Vladimir Putin announced that Russia will deploy its tactical nuclear weapons in Belarus. Putin linked this to a request from Belarus in reaction to Baroness Goldie's statement in London a week ago.
More importantly, Putin also drew the analogy of the US placing its nuclear weapons on the territories of the allied NATO countries for decades.
The EU and NATO went ballistic after Putin's disclosure. EU's chief diplomat Josep Borrell said Moscow's decision was "an irresponsible escalation and threat to European security." He promised to impose "further sanctions" against Belarus!
A NATO spokeswoman called Moscow's decision "dangerous and irresponsible." Interestingly, though, the Biden administration neatly side-stepped the issue, focusing instead that the US has not seen any signs that Russia has moved nuclear weapons to Belarus or anywhere else!
What is the game plan? First, the Anglo-Saxon clique would hope that the issue will create further disquiet and insecurity in Europe vis-a-vis Russia and would rally European countries behind the Biden administration at a time when fault lines were appearing within the transatlantic alliance over a protracted war in Ukraine that might be catastrophic for European economies.
However, Washington is hard-pressed to respond to Putin's remark that Russia is only doing something that the US has been doing for decades.
The crux of the matter is, as with the Cuban missile crisis of 1962, the Russian decision on tactical nuclear weapons in Belarus is retaliatory, drawing attention to the US missiles stationed close to its borders. (An estimated 100 nuclear weapons are stored in vaults in five European countries — Belgium, Germany, Italy, Netherlands and Turkey.)
Worse still, the US practices a controversial arrangement known as "nuclear sharing", under which it installs nuclear equipment on fighter jets of select non-nuclear NATO countries and train their pilots to carry out nuclear strike with US nuclear bombs. This is happening when the US, being a party to the nuclear Non-Proliferation Treaty (NPT), has promised not to hand over nuclear weapons to other countries, and the non-nuclear countries in the NATO's sharing arrangement have themselves promised not to receive nuclear weapons from the nuclear weapon states!
The NATO declared last year that seven NATO countries contributed dual-capable aircraft to the nuclear sharing mission. These countries are believed to be the US, Belgium, Germany, Italy, Netherlands, Turkey and Greece. And all are signatories to the NPT!
There is no question that depleted uranium munitions are radioactive and toxic and their heavy use in the Yugoslavia and Iraq wars has been linked to birth defects and cancers. It has been tied to "the highest rate of genetic damage in any population ever studied" in Fallujah, the city subjected to two brutal US sieges during the invasion of Iraq.
Britain appears to be creating conditions in Europe to justify the basing of nuclear-armed US bombers at Lakenheath in Suffolk, which were removed in 1991 in line with the Intermediate Nuclear Forces treaty, stresses M.K. Bhadrakumar.
The people power being harnessed for cleaner and cheaper energy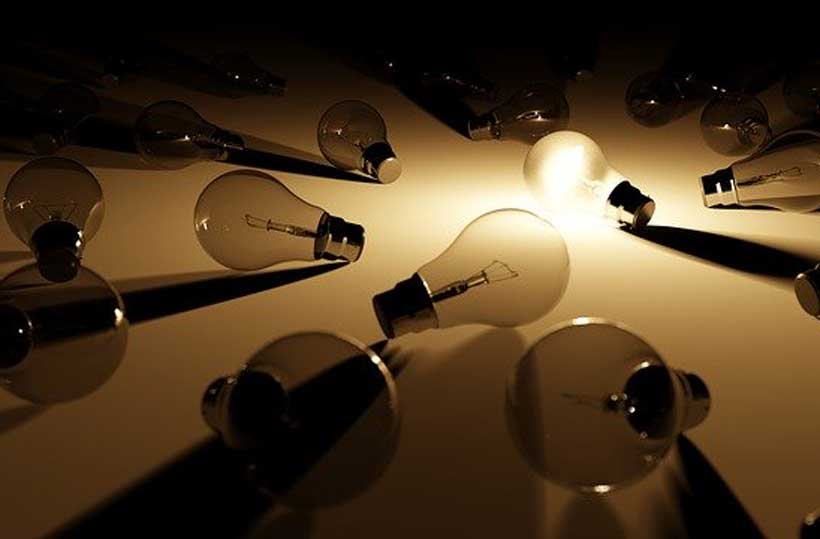 As Europe weans itself off fossil fuels, local energy networks are tapping renewable sources to fill the gap and cut consumer bills.
By ANDREW DUNNE
They might look like ordinary plugs, but hook up a heat pump or electric-vehicle charger using one of the smart widgets and the result could be big environmental gains and household savings.
In the northern Spanish city of Valladolid, Santiago Campos is testing a new technology that promises to change the way he and many others consume energy at home. Campos had a series of smart widgets installed in his house late last year and is now set to reap the benefits with more energy efficiency and lower heating bills.
Big bonuses
'I'm doing this for environmental reasons and also to save money at home, in particular to use my heat pump efficiently,' said the 55-year-old Campos, who works for a local electricity cooperative called Energética Coop. 'I also want to contribute to the development of a new service that I think could have a big impact for our members and for the environment.'
Welcome to the EU-funded REDREAM project. It is seeking to spur the use of cheaper sources of renewable power.
Deploying a data-based technological system that optimises how and when consumers use energy, the initiative is helping Europe wean itself off fossil fuels such as coal and natural gas.
Months of headlines about soaring energy costs have highlighted the importance of Europe's goal to green its energy. Even before Russia's invasion of Ukraine more than a year ago, the EU was preparing higher renewables targets for 2030 as part of the fight against climate change.
Renewables will account for at least 40% of EU energy consumption on average at the end of the decade, up from a previous 2030 goal of 32%, according to new draft European legislation.
Yet this goal poses challenges, not least because of the intermittent nature of renewables such as solar and wind power.
Peaks in energy demand rarely align with peaks in renewables production. Fire up a heat pump at home in the evening and chances are the electricity used will have been generated from fossil fuels.
Affordable and easy
'Current options for consumers to change their energy usage are very limited,' said Dr Álvaro Sánchez Miralles, an energy expert who coordinates REDREAM. The three-year initiative runs through September this year.
The project's big idea is an ''energy ecosystem'' that can reduce peaks in demand by spreading energy usage more evenly throughout the day. The system can control devices remotely and take advantage of conditions when renewables are readily available.
For example, if it's a bright sunny day and solar power is in abundance, the system knows to use the opportunity of cleaner, cheaper energy to charge things like electric vehicles.
All of which means being able to make more use of renewables and doing so in a way that is practical for households, according to Miralles, who is a senior associate professor at the Institute for Research in Technology (IIT) at the Comillas Pontificial University in the Spanish capital Madrid.
An app interface helps consumers better understand usage and an ''energy assistant'' advises on options.
One mode automatically switches on devices when renewables are abundant and cheaper. Another sends an alert about these moments to consumers and leaves it to them to decide whether or not to activate devices.
In Valladolid, Campos says he has let the technology make all the decisions about his heat pump and praised the whole system.
'I set it to automatically control my heat pump,' he said. 'It's been so easy to use and is already having a big effect.'
Campos says it's too early to calculate precise savings.
While only a handful of users in Spain, Croatia and the UK is so far testing the technology, when scaled up in the years to come it could have a significant impact in boosting renewables.
'Our real ambition is to have millions of users so we can bring about these changes en masse,' said Miralles.
Role reversal
Through local partners, REDREAM is also helping consumers to become renewable producers too – a role that has spawned the term ''prosumers''.
This can take different forms – from building a wind turbine in a community to installing solar panels on household roofs. The team sees another opportunity here to increase renewables and drive down energy costs.
In Valladolid, Campos is looking at how the REDREAM technology might enable him to make more direct use of the solar energy he's generating on his roof in powering his own home.
Through the technology, local power generation and household energy consumption can be integrated.
Others too see benefits in greater local renewables production.
Kostas Galanakis is co-ordinator of the Smart-BEEjS project – a consortium of eight universities and research centres across Europe promoting the development of ''positive energy districts'', or PEDs.
The project complements EU plans to establish 100 such energy districts by 2025. It started in 2019 and runs through April this year.
PEDs are communities or neighbourhoods that, through generating their own renewables, produce more energy than they consume.
Virtuous circles
This energy can then be sold back to the grid and, when profits are reinvested, a virtuous circle is created: revenues from renewables are used to accelerate local green transitions and can help poorer households pay their energy bills.
Successful examples exist, but they are typically small-scale. Smart-BEEjS is using them to try to determine what works and what is needed for more PEDs to emerge.
Galanakis points to cases like Aardehuizen in the Netherlands and Denmark's Samsø Island, where consumers are reaping economic and environmental rewards by producing their own energy.
Aardehuizen has just 23 homes. Each is heated with passive solar heat (large windows on the south), solar collectors, wood stoves and heat pumps. While the community is connected to the electricity grid, it is largely self-sufficient thanks to solar panels.
In 1997, Samsø won a government contract to become energy self-sufficient based on 100% renewables. More than a quarter of a century on, the island generates all its own electricity and heat with offshore and onshore wind turbines and solar panels.
While political support and new funding are crucial for PEDs to flourish elsewhere, the evidence that the Smart-BEEjS team produces can feed into future policy decisions, according to Galanakis, who is associate professor of innovation systems and entrepreneurship at Nottingham Trent University in the UK.
In the longer term, he sees a growing appetite and enormous potential for building energy systems from the bottom up so the most vulnerable people in society benefit.
'We're focused on decentralising the energy system to reduce fossil-fuel dependency and to make it socially just so that it doesn't leave vulnerable people behind,' Galanakis said.
Research in this article was funded via the EU's Marie Skłodowska-Curie Actions (MSCA).
The article was originally published in Horizon, the EU Research and Innovation Magazine.