Don't Kid Yourself, Russia will Never Abandon Belarus
The world has been rivetted by the largest protests in Belarus' history over the course of the past month. Dubbed "Europe's Last Dictator" by former German Foreign Minister Guido Westerwelle, its President Alexander Lukashenko has ruled Belarus ever since winning the country's first and only democratic election in 1994. But is this the end for Lukashenko? Certainly, some have already dubbed this as another "Color Revolution" moment in reference to similar civil society "People's Power" protests that were able to bring down post-Soviet governments from Kyrgyzstan to Serbia, and most recently the pro-Russian administration of Viktor Yanukovych in Belarus' multiethnic southern neighbor Ukraine in 2014. But that will not happen in Belarus. This article does not mean to be callous but frank. The stark reality is that Belarus is an ethnically homogenous country that is vital to Russia's national security interests. It will never surrender that to the opposition in Minsk or the West and NATO.
First, culturally Belarus is overwhelmingly Russian. Belarus' population of 9.5 million people, 84% are ethnic Belarussians and 70% are native Russian speakers, Belarus' only official language. Unlike Ukraine or the Baltic countries, Belarus lacks a strong ethnic base to sustain a pro-European political movement. Moscow will never abandon these Russians either, if needed it will intervene militarily under the guise of securing their rights, as it has done already in Eastern Ukraine. Such a maneuver would lead to a devastating conflict, with serious regional implications, and could begin a cascade of interventions to protect Russian speaking minorities on its borders.
Moreover, Belarus' location situated right on Russia's western frontier makes it is too strategically important for Moscow to allow it to join the fold of NATO. The Belarussian steppe is an invasion and counterattack route that quickly conveys invading European armies to the gates of Moscow, or Russian forces into Western Europe. Belarus was the first to fall during Operation Barbarossa, Nazi Germany's invasion of the Soviet Union, and it is in Belarus during Operation Bagration that the Red Army opened the road to Berlin. Today, Belarus' existence within Russia's political orbit is vital to provide it a buffer with NATO's Eastern frontier. Without it, NATO could deploy forces just about 200 miles from Moscow. Thus, for Russia, any political change is a strategic threat. If Russia was willing to annex Crimea to, in part, protect its naval station at Sevastopol, after theUkrainians overthrew their pro-Russian leader Yanukovych, then it will do the same and more to Belarus in the event of Lukashenko's ouster.
Additionally, a stable Belarus is vital to Russia's core economic interests. It is through Belarus that major oil and gas pipelines transit from Russia to Eastern Europe, Central Europe, and the Baltic States. At least 10% of Europe's oil needs come through the Druzhba pipeline in southern Belarus. And although Russia has also worked to diversify its avenues to export gas directly to the energy consuming countries of Europe, including with the construction of the Nordstream II and Turkstream pipelines, Belarus' central location will always remain important as the most direct route to transport gas to Europe. In fact, Russia is already in a contentious dispute with Ukraine over gas pipelines, and it will not stand to also lose Belarus as a stable gas corridor.
And if that was not enough, one must remember Belarus is institutionally tied to Russia. It was at a hunting lodge in the Belarussian forest that in 1991, the leaders of the Soviet Union's three Slavic republics: Belarus, Russia, and Ukraine came together to formally end the Soviet Union by declaring their independence together in the Belzahevy Accords. Five years later, Belarus then reversed its separation from Russia when it formed a Commonwealth in 1996, and finally the "Union State of Russia and Belarus," or simply the "Union State" in 1999. This experiment in reestablishing the Soviet Union as a unitary political entity includes Schengen Area-style freedom of movement and a single executive that until a recent constitutional referendum, Russian President Vladimir Putin looked prepared to strengthen and assume the leadership of in order to stay in power. Now, Putin has raised the possibility of further integration as an antidote to the current protests. Belarus' fate is thus closely tied to Russia's own future as a nation state.
Notably, Belarus is also a party to the Collective Security Treaty Organization (CSTO), a Russian led security alliance of regional states including Armenia, Kyrgyzstan, Kazakhstan and Tajikistan. From the CSTO countries, Belarus can request an international (albeit Russian-led) "Collective Rapid Reaction Force," to intervene and stabilize the country. As an elected leader, Lukashenko would be well within his rights to request the CSTO to intervene, and Russia already noted weeks ago that it forces remained ready in "reserve" at Belarus' request. This would be an entirely legal use of military force to quell the domestic unrest and secure Lukashenko's rule.
Lukashenko is the human embodiment of Russia's interests in Belarus. He has made possible the expansion of Russia's influence in the country since his election in 1994 and has had the unenviable task of placating Russia, balancing Europe and preserving his own independence, to some degree, from Moscow. He is the only ruler modern Belarusians have ever known, and the only one who can be trusted to steward the interests of Moscow and ethnolinguistic Russians. He is therefore the lynchpin of any strategy to preserve Russia's interests in the country. Whether Moscow likes it or not, Lukashenko is irreplaceable. Frankly, sanctions will not convince him to retire, but only remind him that to fail, to lose power, will lead to his demise, and possibly his imprisonment or death for only Russia can affect the situation on the ground in Belarus.
Most of all, Lukashenko is the only one trusted by the military. As noted by Belarus' Soviet-era leader Stanislav Shushkevich, the Belarussian army is manned and led by Lukashenko loyalists, it is one of the largest military force per-capita for its population, and its general staff leadership are well paid for their service to the state. Their fates are inexorably tied: a large, well-paid, ethnically homogenous military and their patron leader President Lukashenko. It is highly unlikely they will defect to the opposition, but even if so, that will only lead to a civil war and a Russian intervention. The presence of Lukashenko loyalists in the military ensures buttressed by the Russian speaking population ensures he will always have a strong power base in the country.
There may be a tendency in the West to think the Belarussian opposition will win. This belief is what guided overwhelming international support for Juan Guido in Venezuela to take power from the government of Nicholas Maduro. But Maduro held firm, knowing his allies in the military will decide his and the country's future. They stayed in lockstep with the government, and despite massive opposition protests and the defection of much of Maduro's political base, his government did not yield. They mortgaged the country's future to survive –but survive they did.
The US especially must learn from Venezuela, or for that matter the rest of the interventions on its diplomatic resume. It is not a simple matter of course to remove governments even when the population is resoundingly opposed to their rule. Unless NATO, the US, and Europe plan on supporting a military opposition against Russia (which nobody is proposing), risking a direct confrontation with Moscow as well, there is little to no chance of changing the rulers in Minsk.
Of course, for the West, it still makes sense to support the opposition vocally, even if their defeat is inevitable. At the very least, it is a chance to draw attention to a crisis on Russia's doorstep, at most, it will grant it an ally in a revolutionary Belarussian government –for all of five minutes that is, before Russian soldiers duly force it from office and restore Lukashenko to power. Belarus is in Russia's backyard. The West should not forget that as it watches events unfold in Minsk.
BRICS creating early warning system for epidemic risks
In their final declaration, leaders of the BRICS group (Brazil, Russia, India, China and South Africa) at the end of their 14th summit hosted by China, have emphasized their commitment the need for creating complex early warning system for epidemic risks within the group, and underscored that the member states must be better prepared for future healthcare emergencies.
The group also advocated "equitable distribution of vaccines" and called on international agencies and charities to purchase vaccines and boosters "from manufacturers in developing countries, including in Africa, to ensure that the manufacturing capabilities being developed are retained."
Russia has been advocating for closer collaboration among the members, but China seems to be the fastest in taking actions concerning health related matters. Under the leadership of Russia, it first proposed cooperation on countering infectious diseases as a priority for BRICS. The final joint declaration of the 2015 BRICS summit in Ufa, Russia, has instructions by the leaders to work consistently on managing the risk of disease outbreaks.
"We are concerned about growing and diversifying global threats posed by communicable and non-communicable diseases. It has a negative impact on economic and social development, especially in developing and in the least developed countries," said the 2015 BRICS declaration.
Among the group, China and India were ready to step up the sharing of information, and experience with BRICS countries and conduct joint research and development of drugs and vaccines based on respecting each other's sovereignty and national conditions.
During the rotating chairmanship of South Africa, it firmly re-proposed the creating of full-scale coordinating research and development center and planned to be located in Johannesburg, South Africa.
Nevertheless, there has not been any practical achievements in that direction. Then Covid-19 began in December 2019 and was declared pandemic the following year by the World Health Organization (WHO). As China took the helm of BRICS, effective from January 2022, experts and research analysts have since showed deep interests and were further discussing possibilities of multilateral cooperation, existing challenges and identifying diverse priorities, the strength and weaknesses of BRICS.
With noticeable efforts, BRICS has consistently been pushing for diverse health initiatives, most especially vaccines, to halt the coronavirus pandemic that has shattered the global economy. There are Chinese and Russian vaccines, both reported as effective and safe, and currently getting ready to ramp up large-scale production.
March 22 marked the launch the BRICS Vaccine Research and Development Centre, involving the heads of relevant agencies from the five countries. The initiative to establish the BRICS Vaccine R&D Center was incorporated in the final declaration of the BRICS summit in Johannesburg, South Africa (July 26-27, 2018).
The main objective is to share best practices and strengthen practical cooperation in research, development, production and distribution of vaccines to ensure their greater availability. The new format is designed to develop mechanisms for the prevention, diagnosis and prompt response to new viruses, as well as to ensure timely and widespread Covid-19 vaccination.
The launch of the BRICS Vaccine R&D Center is considered as a major achievement of the five-sided cooperation, in strengthening cooperation in the field of healthcare in particular through the implementation of the Russian initiative to establish the BRICS Integrated Early Warning System for preventing mass infectious disease risks, in the Chinese chairmanship of the BRICS.
China's Foreign Ministry Spokesperson Wang Wenbin explained, during his regular media briefing on March 23, that the BRICS Vaccine R&D Center and workshop on vaccine cooperation would be a network of internet-based virtual centers, and the establishment of physical centers would only begin later after comprehensive feasibility assessment.
As the BRICS Chair this year, China hosted the 14th BRICS Summit in June under the theme of "Foster High-quality BRICS Partnership, Usher in a New Era for Global Development" and public health and vaccine cooperation are among the key areas of BRICS cooperation this year. At present, the pandemic is still dragging on across the world.
The establishment of the BRICS Vaccine R&D Center demonstrates the determination of BRICS countries to focus on vaccine cooperation, deepen public health cooperation and build a BRICS line of defense against Covid-19.
"We hope that the vaccine R&D center will pool the strengths of BRICS countries, further promote scientific and technological cooperation among BRICS countries, enhance the five countries' capability of preventing and controlling infectious diseases contribute to the global fight against Covid-19 and make new contributions to international public health cooperation," Wang Wenbin explained during the media briefing.
The BRICS countries are making efforts to contribute to an enhanced international cooperation to support the efforts of countries to achieve the health goals, including the implementation of universal and equitable access to health services, and ensure affordable, good-quality service delivery while taking into account different national circumstances, policies, priorities and capabilities.
The BRICS member countries (Brazil, Russia, India, China and South Africa) collectively represent about 26% of the world's geographic area and are home to 3.6 billion people, about 40% of the world's population and a combined nominal Gross Domestic Product (GDP) of US$16.6 trillion.
Biden forces Russia to retake all of Ukraine, and maybe even Lithuania
The Soviet Union had included what now are Armenia, Azerbaijan, Byelarus, Estonia, Georgia, Kazakhstan, Latvia, Lithuania, Moldova, Russia, Tajikistan, Turkmenistan, Ukraine, and Uzbekistan.
There is no indication that Russia's President Vladimir Putin had intended on February 24th anything more than to add to Russia the extremely pro-Russian former Donbass region of Ukraine. Russian troops were, however, sent also to surround Ukraine's capital Kiev only in order to prevent Ukrainian troops there going south and joining Ukraine's troops who already for eight years had been and still were in Donbass, so that Ukraine could then reinforce its Donbass troops against Russia's invasion. Once Russia determined that its forces and the (highly pro-Russian) local Donbass Government forces in Donbass were clearly on the path toward victory there, the Russian troops surrounding Kiev became withdrawn southward toward Donbass. The clearer that it has since become that Russia would succeed in its Donbass operation, the more that America and its allies supplied weapons to Ukraine, and the less willing, to negotiate with Russia, this made Ukraine's Government. That encouragement to Ukraine's Government, from the U.S. and its allies, caused Ukraine's Government to commit itself to victory at any cost against Russia (even promising to invade Crimea to retake it). The negotiations between Russia and Ukraine therefore collapsed.
Biden seems to have made some sort of deal with Ukraine's President Zelensky that if Ukraine would do that (resist Russia all the way), then America and its allies would commit to Ukraine all the way up to World War III, but not by sending troops, only weapons and economic aid, which total so far this year the U.S. has been authorized in an amount of $54 billion. America's allies have donated far less. Basically, the deal is between Biden and Zelensky, to fight Russia all the way to a "victory" by Ukraine (actually by America) against Russia.
However, now that Ukraine is losing its war, Biden and his allies are allowing the war to expand closer and closer to WW III. Ukraine has several times bombed nearby cities in Russia, though constantly promising that it won't. And now, Lithuania, which is part of America's alliance, has closed Russia's rail traffic through Lithuania into Russia's province of Kaliningrad. Analogous would be if an anti-U.S. Canada were to block U,.S. rail traffic between the lower 48 states and the American state of Alaska. That sort of thing violates international law and is the international-law equivalent of a declaration of war, which Lithuania has now done (though not yet formally declared), with the approval of the U.S. and of America's other allies, all of which are thereby daring Russia to enforce its own international-law rights by Russia's bombing any Lithuanian-or-allied forces that would attempt to enforce the U.S.-and-allied blockade against Kaliningrad.
An excellent discussion of the ramifications of this situation can be found here.
where the reasons why this pushes Russia, to retake all of Ukraine, plus to retake Lithuania, are well explained. Whether Putin will decide to do that, however, is not yet known. What is known is that if Russia is forced to either go to war against the U.S. and its allies, or else to continue to allow this international-law violation by Lithuania being backed-up by America, against Russia, then either Putin will back down and Biden will win, or else Biden will back down and Putin will win, or else we all will experience WW III no longer in just its proxy-war (Ukrainian battlefield) stage (such as has been the case), nor in any other merely traditional-war stage, but finally as an all-out nuclear exchange, which will be completed within less than an hour and doom everyone.
Biden has already decided to bring on a global recession or even depression in order to defeat Russia, but whether he will go all the way to WW III in order to force Russia to become just another 'U.S. ally' (but it would be the biggest one of all, since Russia is by far the world''s biggest country, even without its former partners in the Soviet Union), isn't yet known.
As Russia's Government has said on many occasions, what is at stake for Russia in this matter is "existential," namely whether or not Russia will continue to exist as a free nation, since it will not accept becoming yet another U.S. colony. However, for America, as America's own Government has said on many occasions, what is at stake is continuation of U.S. hegemony over the world, or else there coming to be no hegemon. That fixed objective of the U.S. Government has been stated in many ways, but perhaps the clearest of all being by President Barack Obama on 28 May 2014, when addressing America's future generals:
The United States is and remains the one indispensable nation. That has been true for the century passed and it will be true for the century to come. … Russia's aggression toward former Soviet states unnerves capitals in Europe, while China's economic rise and military reach worries its neighbors. From Brazil to India, rising middle classes compete with us, and governments seek a greater say in global forums. … It will be your generation's task to respond to this new world.
To be a "hegemon" is to be the only nation that is indispensable — all others are, according to that view, dispensable. Russia's Government is now being tested to determine whether it will accept being dispensable, or else continue as it has been at least since 1991, as a free country, no mere colony of some foreign government.
In order for the U.S. to win this conflict, the entire world will have to accept rule by America's Government (i.e., being a U.S. 'ally'). In order for Russia to win this conflict, the U.S. Government would have to change what has been its overriding objective ever since, actually, 25 July 1945: hegemony.
NOTE: Officially, the term "hegemony" is merely a synonym for "domination." The reason dictionaries lie about it is: a term that means domination over all other countries conveys a Hitlerian image, and the U.S. Government wants to avoid being viewed as Hitlerian. The fact is that no country can be a hegemon unless it dominates over all other countries — leads an all-inclusive global empire (even if never officially declared to be an "empire" at all). The correct usage of the term "hegemon" therefore is exclusive ("the hegemon"), not not merely one of several ("a hegemon"). In any case, Obama made the point unambiguously clear by asserting that "The United States is … the one indispensable country." Hitler felt the same way about Germany. This is the challenge that Russia faces. America ideologically switched sides right after WW II. But Russia remains (and passionately) anti-nazi. So, if Russia will have to retake all of Ukraine, and also Lithuania, in order to continue its own independence, it will do that, because Russia has remained anti-nazi. How Biden would respond to that is unknown.
Why the Russian Invasion to Ukraine is a Miscalculation on the Feasibility of Conquest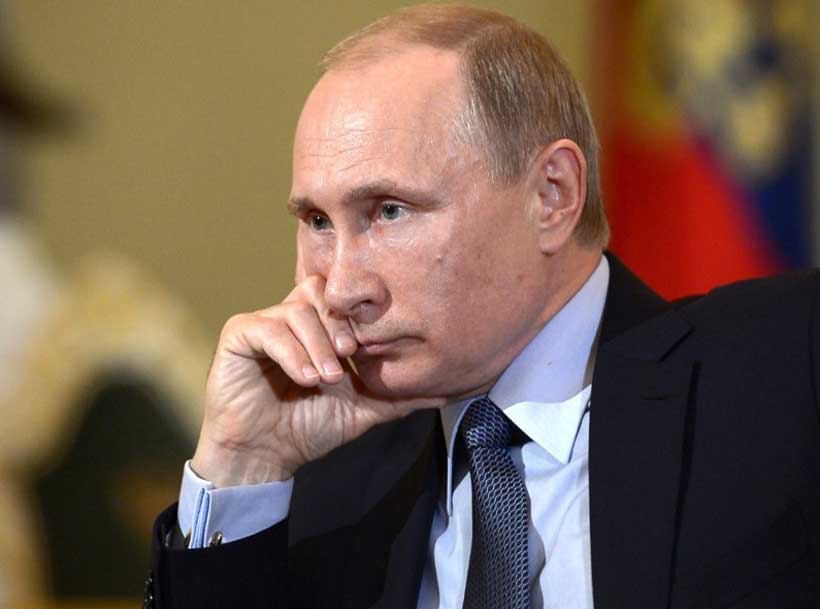 In the midst of a recovering world from the pandemic, a war in Europe is the last thing anybody would ever wish for. The conflict has been boiling down since the 2014 Russian annexation of Crimea and Russia's troop buildup outside of the Ukrainian borders has been happening since February 2021, when it announced a large troop deployment for a 'large scale exercise'. By December in the same year, Russia made an 8-point wish list amidst rising tensions and on February 24th 2022, Russia started its invasion of Ukraine under the guise of what Putin says is a 'special military operation'. The following day, heavy Russian artillery marches towards Kyiv expecting an easy path, however they were met by heavy resistance from the Ukrainian military and civilians.[1] Within the following months, the struggle to take over Kyiv has proven Russia's miscalculation on what Van Evera terms as the 'feasibility of conquest'. But in order to fully understand where miscalculation lies, it is important to note the background and sources of insecurity between all parties involved.
In Putin's worldview, the legitimacy of the Ukrainian identity and statehood is a precarious issue. He has long stated and emphasized on Eastern Slav unity between Russia, Ukraine, and Belarus, suggesting that the political destiny of the three nations is inseparable with one another. This "unity paradigm" as coined by Zenon Kohut, or the commitment to the believe that Eastern Slavic states encompasses an "all-Russian" people and thus part of Russia's sphere of influence (as suggested by the conception of the Ruskii miir)) is what lead to Russia's primary source of insecurity in recent years. The denial of the Ukrainian identity and statehood by Russia is engrossed within the long historical narratives of Russia's imperial tradition, and thereby perceiving Ukraine's desire to separate from Moscow's influence as a product of "external forces". As a growing Ukrainian identity is eventually established due to the three-decade process of 'Ukranization', calls for integration with the European Union and NATO is a hard pill to swallow for the Kremlin. Should Ukraine adopt a 'western European identity' and join NATO, Russia is faced with a reality of a disintegrated Eastern Europe community. In haste, Russia attempts to bring Ukraine back into its arms through military force, under calculations that ethnic Russians living on the southern and eastern parts of Ukraine still holds post-imperial consciousness and pro-Russian sentiments.[2] Therefore, a pro-Western and anti-Russia Ukrainian statehood who potentially could be holding a NATO base is the greatest source of insecurity for Russia.
Another view is that Russia's motivation in Ukraine is based on its identification as a great power state. But its slow growing economy, old population, and security problems within its vast territory makes it not resemble like one. Hence, Russia's great power status undeniably rests on three things; membership in the UNSC, its nuclear weapons, and its position as the largest state in Eastern Europe. But all these have been challenged before by Western Europe and the US allies, noting the intervention in Iraq and the 2008 recognition of Kosovo which it perceives as efforts to undermine its position in the UNSC. Growing numbers of NATO bases in Eastern Europe, particularly in Poland and the Czech Republic, have also threatened Russia's edge on its nuclear ability. The idea to admit Ukraine and Georgia into NATO as reiterated by Bush's administration in 2008 also became a threat to its relevance in Eastern Europe. Furthermore, Russia saw Ukraine moving away from its reaches when it proposed the signing of the EU association agreements.[3] All of this have fueled to become Russia's primary source of insecurity and motivations as to why it is so adamant in 'reacquiring' its neighbor back. [4] This further explains why Russia justifies the invasion under two narratives; one, as a reaction to the encroachment by NATO and the West and two, as a historically justified view that Ukraine belongs to Russia.[5]
On the contrary, Ukraine's greatest source of insecurity is its unpredictably aggressive and large neighbor who views their sovereignty as illegitimate. As a smaller and developing state compared to Russia, Ukraine views Russia's meddling in its political affairs as an unwanted intervention. The decoupling of the Russian and Ukrainian identity has started since long ago from laws regarding using the Ukrainian language as the national language and establishing a Ukrainian Orthodox Church. As Ukraine's political outlooks diverge from Russia, its insecurity lies in its stubborn neighbor refusing to acknowledge their distinctiveness as a sovereign and legitimate state.[6] The 2014 annexation of Crimea has further spurred concerns over its territorial integrity and without being part of any official security alliances, Ukraine is faced with the reality that a war with Russia means fighting on the battlefield alone.
Despite this, the concern over Ukrainian security is not an exclusively Ukrainian agenda, but also a concern for the Western European states and the Atlantic alliance. Russia's invasion has proved itself as a predatory state with blatant disregard to existing notions of sovereignty and its behavior risks tipping the international security collective, noting that some Eastern European states like Poland—who is a member of NATO and borders Russia and Ukraine—are in close range with the on-going war. Hence, for most of the international community, the primary source of insecurity is the anarchic state of the international system that allows the violation of sovereignty norms, kickstarting worries of their own sovereignties in the face of predatory states. Furthermore, the war has undermined the geopolitical stability of the European continent since the last World War II. As most of these countries identify themselves as 'democratic adherers to freedom and liberty', as well as being geographically situated within the region of the conflict, an unsettled Europe risks destabilizing the region's development as a whole.
As the war has led to the further decoupling of Europe, Ukraine's resilience (with the help of Western governments support) has taken Russia by surprise. According to Van Evera, the concept on 'feasibility of conquest'—or in other words, why states would initiate invasions and wars—is shaped by four factors such as military technology, geographic factors, social and political factors, and the nature of diplomacy in relations to the conflict.[7] In hindsight, Russia's military technology and power outnumbers Ukraine as the former spends 10 times as much on their defense spending than the latter. It has three times the artillery of Ukraine and 10 times as many aircrafts[8]. But the miscalculation lies on the emphasis on its military prowess, forgetting other factors like geographical feasibility, social-political leadership and solidarity, and the diplomatic context of the conflict. To be fair, Russia seems to have thought its military campaign against Ukraine would be a three-day march to takeover Kyiv without much resistance. Therefore, it was left unprepared towards fighting a war that has lasted up to almost 5 months. This is just as Van Evera has written; aggressive operations can penetrate enemy defenses but a reckless operation will expose one's own defenses.[9]
Russia is not prepared to fight this war. Not only did it did not have a long-term plan on how its invasion was going to play out, Russian forces were underequipped; riding on old armored vehicles, facing gas, food, and water shortages leading to a generally disorganized war effort. This might also be caused by two factors; firstly, its political system and secondly, due to the lack of information among its troops. Russia is known to maintain elite loyalty by profiting off government provisions within procurement systems—including military procurement—which led to widespread corruption. The corruption with the military procurement has left Russian troops fighting in Ukraine with inadequate supplies causing them to loot civilian homes in an attempt to fulfill their water and food needs. Energy shortages has also left many Russian tanks and armored vehicles unable to move any further and are left disregarded on the sides of Ukrainian streets. Furthermore, despite its overwhelming numbers, the Russian air force has failed to dominate the skies due to the lack of tactical strategy.[10] Additionally, it seemed that the invasion was kept under wraps amongst military officials which led to a lot of the Russian troops losing morale quickly as they do not understand why they are fighting a war in a country where many of them have familial ties.[11]
Meanwhile, the Ukrainians have opted to capitalize on Russia's strategic failure. Since the 2014 Crimean annexation, it has received weapons supply from western nations. In 2016, Ukraine and NATO did a training program for the Ukrainian special forces, but never truly expecting that the training would be put to test so soon.[12] Amidst the current war, the US and its allies in NATO and the EU have committed to sending weaponry such as Javelin antitank missiles, machine guns, sniper rifles, and stinger surface-to-air missiles.[13] The Ukrainians have adopted a strategy to wear down the Russian offense by sticking into the defense position. This is due to Ukrainian's consciousness of its own military prowess; power-wise, Ukraine understands its limitations and optimizes what is has effectively. The weapons shipment from the West have also helped it strengthened its defense, as military technology that focuses on lethal firepower and mobility are best suited for defense.[14] The geographical factor definitely falls into the Ukrainian's favor, as local knowledge on its geography has created an effective environment for its guerilla warfare. Many Ukrainian troops have opted to fortify cities instead of engaging with the Russians out in the open as seen in the struggle in Mykoliv city in order to save their military supplies and engage with Russians in the most efficient manner possible. Russia's initial strategy to seize and encircle Kyiv through the Hostomel airfield had failed as the Ukrainian forces defense-dominant strategy have managed to holdout the Russian air and missile strikes and prevented them from further advancing towards Kyiv.
Barriers and fortifications are put up by destroying bridges and highways to prevent tanks from mobilizing. A strategy of the Ukrainians is to destroy the Russian convoy with artillery shells and antitank missiles whenever the vehicles were on the open highway. This relates to Van Evera's point on strong fortification and human made obstacles like urban sprawls that are essential in the creation of a strong defense.[15] This can be seen in how Kyiv has been barricaded with large concrete blocks, sandbags, tires, and tanker trucks. Similarly, trenches have been dug out surrounding the city of Irpin as Russia's lack of knowledge around Irpin has left their tanks stuck in small streets, making them easy targets for the Ukrainian military.[16] It should be noted that local knowledge is not simply limited in the geographical sense, but can also be sourced from civilian intel. Residents in several Ukrainian cities who were either unable to get out or refuse to leave have helped provide intel on Russian movements using their cellphones. [17] The war has further consolidated Ukrainian solidarity and Zelenskyy's leadership when he opted to stay and fight in the capital alongside his countrymen. The charismatic leader's popular government has garnered the ability to raise its citizens loyalty and organize them for effective guerilla resistance.[18] This can be seen in how voluntary Ukrainian citizens have joined in taking up arms in defending their cities via guerilla warfare. Many citizens have participated in building Molotov cocktails in the frontlines and even farmers are contributing by towing away Russian armored vehicles. [19] Furthermore, smaller arsenals are distributed amongst guerilla fighters noting the usefulness of assault rifles, machine guns, light mortars, and mines for defensive powers, which reaffirms the Ukrainian fighters' commitment to defend instead of attack. [20]
This just goes in line with Van Evera's writing on the usage of local knowledge which can hinder conquest. Similarly, Van Evera also states that when states do not have the adequate critical resources, conquest can also be hindered.[21] He also noted that the diplomatic factor that influences conquest feasibility are within these three arrangements; collective security systems, defensive alliance, and balancing behavior by neutral states.[22] The latter is most true in the context of Ukraine's diplomatic efforts in garnering international support and sympathy towards its side of the war. Despite not being part of a collective security system or a formal defensive alliance, Ukraine has managed to gain the support of states like the US and EU members to play the role as 'neutral balancers', or those who join the weaker party in order to balance the more powerful party. Though they do not fight within the war directly, they are fighting in proxy by sending weaponry and supplies to Ukraine and imposing severe economic sanctions. Ukraine, for its part, is helping its ally states by stalling the war in order to make Russia suffer from the brunt of its sanctions. Furthermore, the involvement of balancing parties—who are also a part of a security collective like NATO—makes Russia's aggression limited towards Ukraine, since expanding its aggression towards the balancing parties would enlarge the scale of the war. But this situation is also made feasible due to the political regimes within the balancing states involved which have strong willingness to intervene in preventing the expansion of regional hegemonies.[23] Should these states pursue isolationist policies; the war situation would be a completely different story.
The city of Lysychansk is likely to become Russia's next target as it has been bombarding the city with airstrikes. In the other side of the river separating Lysychansk with the city of Severodonestsk, the street fighting and ground assaults has made humanitarian assistance to enter very difficult in the Luhansk region. Meanwhile, the struggle in Kharkiv continuous as Russia's ground assaults to the northeast pushes' Ukrainian troops away from Russian-occupied frontiers near the Russian border.[24] Amidst it all, there is no denying that the invasion to Ukraine for Russia's part is a heavy miscalculation on the feasibility of conquest since it only focused on assumptions on its military powers. It neglects the other factors that should have been utilized to serve its own goals and is now being capitalized by the Ukrainian forces in holding out against the aggression. From differing perceptions of threat that have led to different security concerns for both parties—and to an extent, to balancing parties as well—there is one salient takeaway within this war. It is undeniable that the Russia-Ukraine War marks a rise in concerns regarding a state's national security, noting the existence of predatory behavior within the international system. But security itself is an issue of specific context in which actors have different interpretations on what they deem as threatening and secure. In an international arena that is now buzzing with security concerns, a diverse spectrum of security concerns in relation to the Russia-Ukraine War has emerged. For some it might be concerns on how the war is impacting the slow-going post-pandemic recovery with rising food and oil prices that are predicted to cause instability in volatile regions like Africa and the Middle East, as well as straining developing and emerging economies in Asia and Latin America whilst Central and South Asian states risks getting their share of aid diverted to the Ukrainian cause.[25] For others, it might be the threat on the breach of sovereignty norms and the reminder of the constant precarity within the international life due to the existence of predatory behavior. Time can only tell how the Russia-Ukraine War will play out, but in the meantime, there is no denying that everyone is on the edge of their seats in following its development. Therefore, the Russian invasion in Ukraine has become one of the most pressing security issues in the 21st century.
---
[1] Reuters, "A Timeline of War as Russia's Invasion of Ukraine Enters Third Month," Hindustan Times, April 23, 2022, https://www.hindustantimes.com/world-news/a-timeline-of-war-as-russia-s-invasion-of-ukraine-enters-third-month-101650699536819.html.
[2] Jeffrey Mankoff, "Russia's War in Ukraine: Identity, History, and Conflict," www.csis.org, April 22, 2022, https://www.csis.org/analysis/russias-war-ukraine-identity-history-and-conflict.
[3] Ruth Deyermond, "What Are Russia's Real Motivations in Ukraine? We Need to Understand Them | Ruth Deyermond," The Guardian, April 27, 2014, sec. Opinion, https://www.theguardian.com/commentisfree/2014/apr/27/russia-motivations-ukraine-crisis.
[4] Kristen de Groot, "Putin's Motivation behind the Attack on Ukraine," Penn Today, February 24, 2022, https://penntoday.upenn.edu/news/putins-motivation-behind-attack-ukraine.
[5] Sebastian Shindler, "Opinion – Russian Motives in Ukraine and Western Response Options," E-International Relations, February 28, 2022, https://www.e-ir.info/2022/02/28/opinion-russian-motives-in-ukraine-and-western-response-options/.
[6] Jeffrey Mankoff, "Russia's War in Ukraine: Identity, History, and Conflict," www.csis.org, April 22, 2022, https://www.csis.org/analysis/russias-war-ukraine-identity-history-and-conflict
[7] Van Evera, 1998, p.16
[8] Jeffrey Mankoff, "Russia's War in Ukraine: Identity, History, and Conflict," www.csis.org, April 22, 2022, https://www.csis.org/analysis/russias-war-ukraine-identity-history-and-conflict
[9] Van Evera, 1998, p.18
[10] France 24, "Five Reasons Why Ukraine Has Been Able to Stall Russian Advance," France 24, March 8, 2022, https://www.france24.com/en/live-news/20220308-five-reasons-why-ukraine-has-been-able-to-stall-russian-advance.
[11] Zack Beauchamp, "9 Big Questions about Russia's War in Ukraine, Answered," Vox, March 30, 2022, https://www.vox.com/22989379/russia-ukraine-war-putin-zelenskyy-us-nato-explainer-questions.
[12] Sudarsan Raghavan, "How Kyiv's Outgunned Defenders Have Kept Russian Forces from Capturing the Capital," Washington Post, March 15, 2022, https://www.washingtonpost.com/world/2022/03/15/ukraine-kyiv-russia-war/.
[13]France 24, "Five Reasons Why Ukraine Has Been Able to Stall Russian Advance," France 24, March 8, 2022, https://www.france24.com/en/live-news/20220308-five-reasons-why-ukraine-has-been-able-to-stall-russian-advance.
[14] Van Evera, 1998, pp.16-17
[15] Van Evera, 1998, pp.16-19
[16] Van Evera, 1998, p.20
[17] Sudarsan Raghavan, "How Kyiv's Outgunned Defenders Have Kept Russian Forces from Capturing the Capital," Washington Post, March 15, 2022, https://www.washingtonpost.com/world/2022/03/15/ukraine-kyiv-russia-war/.
[18] Van Evera, 1998, p.20
[19] Sudarsan Raghavan, "How Kyiv's Outgunned Defenders Have Kept Russian Forces from Capturing the Capital," Washington Post, March 15, 2022, https://www.washingtonpost.com/world/2022/03/15/ukraine-kyiv-russia-war/.
[20] Sudarsan Raghavan, "How Kyiv's Outgunned Defenders Have Kept Russian Forces from Capturing the Capital," Washington Post, March 15, 2022, https://www.washingtonpost.com/world/2022/03/15/ukraine-kyiv-russia-war/.
[21] Van Evera, 1998, p.20
[22] Van Evera, 1998, pp.21-22
[23] Van Evera, 1998, pp.21-22
[24] The Washington Post, "Latest Russia-Ukraine War News Updates," The Washington Post, 2022, https://www.washingtonpost.com/world/2022/06/18/russia-ukraine-war-putin-news-live-updates/.
[25] IMF, "How War in Ukraine Is Reverberating across World's Regions," IMF Blog, March 15, 2022, https://blogs.imf.org/2022/03/15/how-war-in-ukraine-is-reverberating-across-worlds-regions/.