Celebrating the Least Corrupt Country: Rwanda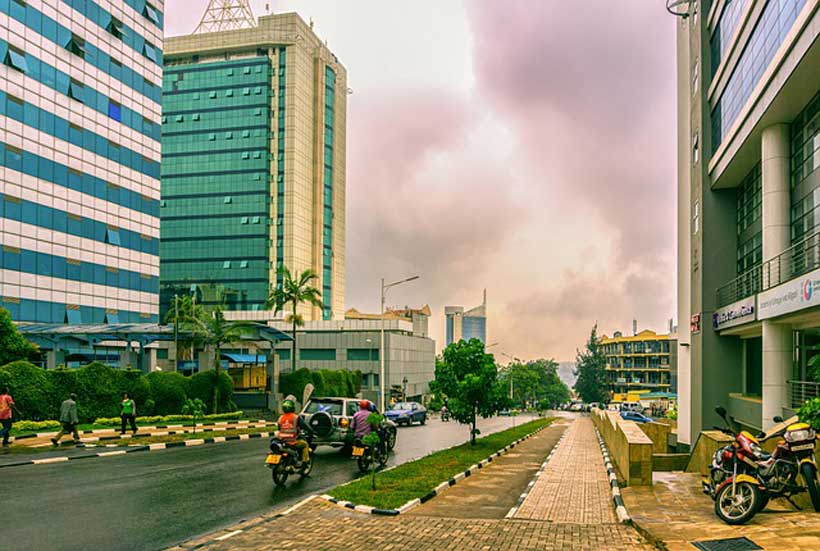 Probably the most objective international ranking of countries according to the extent of their corruption is the annual Gallup World Poll, in which 1,000 or more individuals in each of over a hundred countries are scientifically randomly sampled and asked "Is corruption widespread throughout the government in" their country "or not?" Only the survey that was published in 2013 is available complete online. Rwanda scored as being by far the least-corrupt country. Two years later, incomplete results were shown in Gallup's 2015 poll-report, but Rwanda wasn't among the countries which were included in that report. However, even up till 2020, articles are still being published about how remarkably free of corruption Rwanda seems to be.
Gallup (an employee-owned company) normally sells the findings to wealthy investors throughout the world. In 2015, Gallup headlined, "75% in U.S. See Widespread Government Corruption", and ranked only the 37 countries that the U.S. regime approves of, which the U.S. regime's 'Freedom House' had ranked as having a 'free press' (meaning a press whose major 'news'-media adhere sufficiently to the U.S. CIA's advices). In rank order, the least corrupt of those 37 countries were: Sweden, Denmark, Switzerland, Luxembourg, Finland, New Zealand, Norway, and Germany — all of them ranging from only 14% corrupt, to 40% corrupt. The most corrupt, in rank order starting with the most corrupt, were: Lithuania, Portugal, Ghana, Spain, Czech Republic, and Slovenia — all of them at least 80% corrupt, which were actually ranked from 82% corrupt to 90% corrupt. 75% of Americans told Gallup they thought "corruption widespread throughout the government." (We thus will call America "75% corrupt.") Latvia was in the middle of the 37, at 63% corrupt. So: amongst 'free press' countries (governments that the U.S. regime isn't aiming to regime-change), this percentage (63%) was the average rate of corruption (that is, of the population's alleging corruption to be "widespread throughout the government").
When Gallup published their complete poll-report, on 18 October 2013, which was headlined "Government Corruption Viewed as Pervasive Worldwide", it included 129 countries. Shown here in rank order will be the 11 least-corrupt nations as indicated in that October 2013 Gallup news-report; and, for each nation, also — by way of comparison — the Transparency International (TI) corruption-rankings, in 2012, will be shown, because that was the year when Gallup's data were being collected. (Click onto the link just above, if you want to see the complete 2013 Gallup article, with the scores shown for all 129, but Gallup provided there only the nation-by-nation scores, no rankings, and presented the 129 nations only in alphabetical order, instead of in rank order, perhaps so as not to give offence which might drive away potential clients that are in disappointingly low-scoring countries, such as America.) What is to be be shown here — for the first time anywhere — are the ranks that are based upon those Gallup-published scores.
As was noted at the outset here, Rwanda ranked there as #1 (it had the lowest percentage — it was the least viewed as corrupt) that year. Only 5% of Gallup's Rwandan respondents answered "Yes" to "Is corruption widespread throughout the government in Rwanda or not?" For purposes of simplicity and brevity, we may call that a finding of "only 5% corrupt."
Here, then, to start with, are listed the corruption-percentages, and ranks, of the 11 least-corrupt nations, out of the Gallup-surveyed 129 nations:
1=Rwanda (ranked in 2012 TI as #50 out of 176 [but they say '198'] countries) 5%
2=Sweden (in 2012 TI #4 of 176) 14%
3&4=Singapore (in 2012 TI #5) & Denmark (in 2012 TI tied as #s1-3, one through three) 15%
5=Switzerland (in 2012 TI #6) 23%
6=NZ (in 2012 TI tied as #s1-3) 24%
7&8=Georgia (in 2012 TI #51) & Norway (in 2012 TI #7) 25%
9=Luxembourg (in 2012 TI #12) 26%
10&11=HongKong (in 2012 TI #14) & Finland (in 2012 TI tied as #s1-3) 30%
Near the middle of that Gallup 2013 ranking was:
63&64&65&66=U.S., tied with Guatemala, Nepal, Philippines, & Taiwan
At the very bottom were:
129=Tanzania 95% (ranked #102 out of '198' — actually 176 — by TI)
(At the bottom of the TI rankings were 3 tied: Afghanistan, N. Korea, & Somalia.)
128=Kenya 93%
125&126&127=Greece, Nigeria, & Chad 92%
124=Uganda 91%
123=Lithuania 90%
120&121&122=Ghana, Cameroon, & Bosnia 89%
118&119=Portugal & Indonesia 88%
116&117=South Africa & Thailand 87%
U.S. ranked in the 2012 TI as being #19 out of 176 ('198'), which, of course, is considerably better than being #64 out of 129 (in the much more reliable Gallup survey), because TI itself is corrupt: it's a U.S.-regime front.
Transparency International was founded in 1993 by former top officials of the World Bank. The World Bank had been initiated at the three-week, 1-22 July 1944 Bretton Woods Conference, in New Hampshire, and this was being done by appointees of the anti-imperialist Franklin Delano Roosevelt, and of the imperialist (or "pro-imperialist") Winston Churchill, and so it wasn't clear whether or not it would support imperialism. In fact, Wikipedia's article on the "Bretton Woods Conference" states that:
In his closing remarks at the conference, its president, U.S. Treasury Secretary Henry Morgenthau, stated that the establishment of the IMF and the IBRD marked the end of economic nationalism. This meant countries would maintain their national interest, but trade blocs and economic spheres of influence would no longer be their means. The second idea behind the Bretton Woods Conference was joint management of the Western political-economic order, meaning that the foremost industrial democratic nations must lower barriers to trade and the movement of capital, in addition to their responsibility to govern the system.
This was before FDR died and Truman and the Cold War fundamentally changed things; and that Wikipedia article (being part of U.S. propaganda) falsely says that the attendees were representing "the foremost industrial democratic nations", though many of those nations were actually dictatorships, such as Brazil, Cuba, El Salvador, Honduras, Haiti, Egypt, China, and the Soviet Union.
Democracy had nothing to do with it. Imperialism did — and, after FDR's death, nothing could stop the Bretton Woods system from being imperialistic at its very start. The exhaustively documented study by Eric Toussaint, The World Bank — A Critical Primer, opens its Introduction by noting that, "The list of governments resulting from military coups that were supported by the World Bank is impressive," and these have all been U.S.-supported (and mostly were U.S.-perpetrated) coups. He also noted that, "the U.S. government has indeed enforced its views in those areas [of the World Bank's operations] in which it is directly concerned." Furthermore, and more generally: "The hidden agenda of the Washington Consensus aims … at maintaining the US global leadership. … For instance, the World Bank will only grant a loan on condition that a country's water and sanitation services are privatized." Billionaires — mostly American ones — end up receiving the profits from what would otherwise have been public works in foreign countries. Those "works" consequently ignore the poor. This is why the interests of the local poor are ignored, while the interests of global billionaires (and especially of U.S.-based billionaires) are advanced. On page 134, Toussaint refers to "the total cynicism inherent in the system, which results in artificially increased debt loads [in poor countries] that in no way correspond to the money injected into the economies of these countries." The existing World Bank's system is exactly what FDR had condemned and said absolutely must be replaced (and explained why it needed to be replaced). The book's Chapter "24: An Indictment of the World Bank" is a scathing summary of this international gangland operation. (FDR had similarly described imperialism.) As one review of Toussaint's book summed up the work: "The strategy, in a nutshell, is that providing infrastructure should fall on the state sector, and anything that might prove profitable should be given to the private sector (preferably favouring multinational corporations), i.e. privatisation of profits combined with the socialisation of the cost of anything not profitable." John Perkins's classic Confessions of an Economic Hit Man details the operations that Perkins had done for the World Bank and the benefits he had been providing to billionaires, and the destruction he had been perpetrating upon the residents in those vassal-nations. This wealth-transfer, from the masses to the classes — further impoverishment of the poor — is similarly the agenda of Transparency International, not just the World Bank's agenda. TI assists it by producing their faked rankings. In a sense, boosted rankings are being bought and paid for. 
So, actually, the World Banks's history is also TI's history — its pre-history, which shaped it. That goes back to the Bretton Woods Conference, on 1-22 July 1944.
Wikipedia's article on the "Bretton Woods Conference" says that, "The institutions [World Bank and IMF] were formally organized at an inaugural meeting in Savannah, Georgia, on March 8–18, 1946.[13] Notably absent from Savannah was the USSR, which had signed the Bretton Woods Final Act but had then decided not to ratify it. The USSR never joined the IMF and IBRD." However, actually, the Soviet Union did not sign the "Bretton Woods Agreements". The U.S.S.R. was the only Bretton Woods attendee which did not. Signing was done actually at a ceremony in Washington, DC, on 27 December 1945. In the U.N.'s online pdf of that final document, at page 120, where it says, "Pour l'Union des" (Républiques socialistes soviétiques), there is a blank, no one listed even as attending, and it's the only blank. Every other Bretton Woods attendee sent a representative, who signed. As early as 26 July 1945, Truman had personally expressed his hostility to Stalin; and, clearly, from that moment on, Stalin knew that the death of FDR on 12 April 1945 had changed everything. (Which it did.)
The reason why TI was created by the World Bank in 1993 is that, at that time, the World Bank's Chief Economist was the extremely pro-imperialist and highly political American, Larry Summers; and the World Bank's President was J.P. Morgan's former long-serving CEO, Lewis Preston, who became appointed by U.S. President G.H.W. Bush as the World Bank's President in 1991. On 24 February 1990, just before the Soviet Union and its communism and its Warsaw Pact equivalent to America's NATO military alliance all ended in 1991, G.H.W. Bush secretly started instructing America's allies that though the Cold War was ending on the Soviet side, the Cold War was secretly to continue on the U.S.-and-allied side. Consequently, a new excuse for it — no longer 'capitalism versus communism' — was needed; and anti-corruption would be that excuse. That's why TI was created. I previously explained in detail how "TI was instituted by the U.S.-created World Bank, in order to handle the 'corruption'-propaganda portfolio for the U.S. empire." TI is specifically a U.S. imperialist operation. It's an intrinsic part of the U.S. regime's operation for achieving all-encompassing U.S. empire. It is not an objective credible rating-system, for anything.
Whereas Gallup is honest, Transparency International (TI) is corrupt. Instead of being owned by its employees, TI is funded by the U.S. and its European allies (in other words, it's a U.S. Cold War, CIA-affiliated, operation), a U.S.-regime PR gimmick, in order for them to use those 'corruption'-rankings against governments (ones that consequently get scored lower) which the U.S. aristocracy — its billionaires — want to regime-change — overthrow, control, take over, conquer. Almost all on the list of TI's donors are controlled by U.S. billionaires. America's TI ranking, as of 9 July 2019, of 23 out of 180 (and that's a real "180": TI didn't fake that count, in that year), is said there to be from "Corruption Perceptions Index 2018", but if one clicks through to the complete list (it's in .xlxs, but also here for anyone to see), then the U.S. actually ranks there tied as #23-#24, below (starting from #1): 1-2=Denmark&NZ, 3=Finland, 4-6=Singapore&Sweden&Switzerland, 7=Norway, 8=Netherlands, 9-10=Germany&Luxembourg, 11=Iceland, 12-15=Australia&Austria&Canada&UK, 16=HongKong, 17=Belgium, 18&19=Estonia&Ireland, 20=Japan, 21=UAE&Uruguay, 23-24France&U.S. All of those governments — both directly and indirectly — fund TI. TI's methodology is based on officials' opinions, not on data. Their published "Methodology" is a scandal, filled with opacities, easy to manipulate in the dark, such as: "Transparency International reaches out to each one of the institutions providing data in order to verify the methodology used to generate their scores. Since some of the sources are not publicly available, Transparency International also requests permission to publish the rescaled scores from each source alongside the composite CPI score. Transparency International is, however, not permitted to share the original scores given by private sources with the general public." (Elsewhere, I have further discussed TI's methodology.) Their rankings are PR tools, not trustworthy information-sources. Anyone who cites TI's 'findings' (except critically) is not to be trusted, because even if they are honest, they are trusting a hoax. Gallup is vastly more trustworthy than TI.
Not only do Rwandans know that their country is relatively outstanding against corruption, but even the countries that fund TI begrudgingly acknowledge it. On 22 July 2010, the BBC headlined "Rwanda has negligible corruption – Transparency" and reported that, "Incidents of bribery in Rwanda are negligible, anti-corruption watchdog Transparency International says." But TI's rating of Rwanda was systematically an under-rating of that country's outstanding performance, because the industrialized nations donate to TI, and they don't want to be outshone by a third-world nation. "He that pays the piper calls the tune." Rwanda has not been paying the piper. However, even the CIA-edited (and even written) Wikipedia acknowledges that Rwanda's leader, Paul Kagame, "is popular in Rwanda," and that "Rwanda's economy has grown rapidly under Kagame's presidency, with per-capita gross domestic product (purchasing power parity) estimated at $1,592 in 2013,[212] compared with $567 in 2000.[213] Annual growth between 2004 and 2010 averaged 8% per year.[214]" Unfortunately, this situation could rapidly change. For example: starting, in 2013, Rwanda's debt/GDP ratio soared, from a long stable 20%, up to around 40% in 2017, and, during the three years of 2019 through 2021, Rwanda's monthly debt-service payments due, mainly to the World Bank, will have soared from $2.688 billion to 23.341 billion. Will Rwanda still be enforcing its anti-corruption laws in 2022? Or will foreign billionaires instead be effectively in control over that country? Who knows? However, even on public debt, Rwanda isn't yet anywhere near the worst countries. As of 2018, these were the 12 countries (out of 186) where public debt/GDP was actually over 100%: Barbados 123%; Cabo Verde 130%; Congo Republic 101%; Cyprus 112%; Greece 188%; Italy 130%; Japan 238% (but almost all domestic-owned); Lebanon 150%; Portugal 121%; Sudan 168%; U.S. 106%; Venezuela 159%. So, even on that, Rwanda outperforms U.S.
China's Xinhua News Agency headlined on 10 December 2019, "What makes Rwanda one of least corrupted countries in Africa?" and opened with some of the explanation for Rwanda's recent outstanding performance:
Rwanda, which ranks as one of the least corrupted countries in Africa, has made holistic efforts to fight corruption, officials and scholars told Xinhua on Monday, the date of this year's International Anti-Corruption Day. The central African country ranked 48th among 180 countries across the world in the Corruption Perceptions Index 2018 published by Transparency International, making it the least corrupted country in East and Central Africa and the fourth least corrupted in the entire African continent.
Rwanda's achievements in its fight against corruption can be attributed to several factors, including political will, awareness campaigns, and enforcement of laws, said Clement Musangabatware, Rwanda's deputy ombudsman in charge of preventing and fighting corruption. … The unity of the Rwandan people in the fight against corruption has also contributed to eliminating vice, according to Rwandan Senator Juvenal Nkusi.
The government of Rwanda has effectively combated corruption by creating a culture of transparency and accountability while making the cost of getting involved in corruption high, said Nkusi, noting that Rwandan officials are aware of the dire consequences of corruption.
The nation's zero-tolerance policy, which is maintained by top leaders, is an "apparent consensus" among the political community regardless of party affiliation, said Frederick Golooba-Mutebi, an independent researcher on politics and public affairs.
On 4 August 2020, Kenya's The East African headlined "KAGAME: We're putting maximum pressure on the corrupt" and opened, "Rwandan public officials convicted of corruption risk facing hefty fines and auctioning of their property if convicted as the country steps up the fight against the vice in the face of dwindling domestic revenues which have come under enormous pressure during the coronavirus pandemic." Another reason for this intensified enforcement might be to police the increased investment into the country by foreigners.
Furthermore, there are also other indicators of the rankings of various countries as regards corruption. On 15 April 2013, I headlined "How the U.S. Performs in Recent International Rankings" and reported that:
A much broader ranking-system, from the World Economic Forum, is "The Global Competitiveness Report 2012-2013," which ranks 144 countries, on a wide range of factors related to global economic competitiveness. … Corruption seems to be a rather pervasive problem in the U.S. On "Diversion of Public Funds [due to corruption]," the U.S. ranks #34. On "Irregular Payments and Bribes" (which is perhaps an even better measure of lack of corruption) we are #42. On "Public Trust in Politicians," we are #54. On "Judicial Independence," we are #38. On "Favoritism in Decisions of Government Officials" (otherwise known as governmental "cronyism"), we are #59. On "Organized Crime," we are #87. On "Ethical Behavior of Firms," we are #29. On "Strength of Auditing and Reporting Standards," we are #37. On "Reliability of Police Services," we are #30. On "Transparency of Governmental Policymaking," we are #56. On "Efficiency of Legal Framework in Challenging Regulations," we are #37. On "Efficiency of Legal Framework in Settling Disputes," we are #35. On "Burden of Government Regulation," we are #76. On "Wastefulness of Government Spending," we are also #76. On "Property Rights" protection (the basic law-and-order measure), we are #42.
The U.S.'s overall "global competitiveness" ranking was #7. All of the "corruption" factors were listed under the heading of "Institutions," and the United States' overall "Institutions" ranking was #41. (Singapore had the #1 "Institutions" ranking. NZ was #2 on "Institutions." All nations' "Institutions" rankings were shown on pages 16-17. However, some of the "Institutions" factors, on the basis of which those ranks are generated, do not concern corruption. Furthermore, most of the information that was inputted to calculate these rankings came from the World Bank. Only the Gallup surveys are based upon perceptions by the public within each of the ranked nations.)
The summary for Rwanda said: "Rwanda moves up by seven places this year to 63rd position, continuing to place third in the sub Saharan African region. As do the other comparatively successful African countries, Rwanda benefits from strong and relatively well-functioning institutions, with very low levels of corruption (an outcome that is certainly related to the government's non-tolerance policy), and a good security environment. Its labor markets are efficient, its financial markets are relatively well developed, and Rwanda is characterized by a capacity for innovation that is quite good for a country at its stage of development. The greatest challenges facing Rwanda in improving its competitiveness are the state of the country's infrastructure, its low secondary and university enrollment rates, and the poor health of its workforce."
Here were a few of Rwanda's corruption ("Institutions") ranks (shown in the report's page 307): On "Diversion of Public Funds," Rwanda was #37. On "Irregular Payments and Bribes," it was #21. On "Public Trust in Politicians," it was #6. On "Strength of Auditing and Reporting Standards," it was #69 (and that was Rwanda's worst "Institutions" rank). Rwanda's overall "Institutions" ranking was #20. (However, page 77 of the report indicated that Rwnda was being rated on the basis of 2011 data, not 2012.)
So: for "Institutions," U.S. was #41, and Rwanda was #20, whereas the 2012 TI "corruption" rankings were U.S. #19 and Rwanda #50. That contrast in rankings might be a fair indicator of how corrupt (bought and paid for) TI is. (Of course, if Gallup's findings were the best measure of a country's "corruption," then that contrast against TI's U.S. #19 and Rwanda #50 would instead be U.S #65 versus Rwanda #1.) Anyway, Rwanda was vastly less corrupt than the U.S. is. Whether Rwanda might have been #1 out of 129, or #20 out of 144, can be reasonably debated, but that it would have been #50 out of 176 (which TI claimed was instead out of 198) can be simply ignored — it is outside the bounds of reasonable credibility.
Associated with lack of corruption is honest police forces. On 28 June 2018, Rwanda's leading daily newspaper, The New Times, headlined "Gallup report: Rwanda is second safest place in Africa", and reported that 83% "of Rwandan residents have confidence in the local police force and … feel safe walking alone at night." The safest countries were: Singapore 97%, and — in second through fourth place — "Norway, Iceland and Finland who tied at 93 per cent respectively. Rwanda came at 40 globally." U.S. ranked at #35 out of 142 countries in this survey.
By contrast, as compared to the case of Rwanda — a country that is trying hard not to be corrupt — the U.S. Supreme Court has (see "Federal Public Corruption Prosecution After 'Bridgegate'") unanimously ruled, on 7 May 2020 (in Kelly v. U.S.), that unless direct bribery can be proven against a public official, any other type of abuse of public office (than direct bribery) is entirely legal, and not subject to penalty, under any U.S. criminal laws, regardless of any suffering that might have been perpetrated upon the general public, or upon any individual, by that official's action, or decision. This landmark ruling concerned two subordinates, not the elected official himself; and, so, of course, elected officials themselves are now, essentially, totally immune in the U.S. Even their subordinates are safe, and therefore won't have incentive to give plea-bargained testimony against their boss in complex corruption-cases. They're already "home free." A month later, on June 15th, this same U.S. Supreme Court, in yet another landmark decision, ruled by 8 to 1 that even low officials, such as police, are beyond the reach of the law if they even murder totally innocent persons, if it's being done while they are on the job. The badge is their protection. (Of course, both of those rulings are likely to cause corruption in the U.S. to grow yet higher.)
As Nicole M. Argentieri, one of America's top experts on corporate crime, commented about the Kelly v. U.S ruling, one result of the ruling is that "even conduct that the court unanimously characterized as an 'abuse of power' can escape prosecution." The 9 'Justices' didn't consider the prevention of abuse of power by public officials to be a sufficiently high priority for it to be prosecuted, or even to be at all illegal. Of course, America's courts aren't supposed to be writing the laws, but prior rulings, from prior U.S. Supreme Courts, had interpreted America's laws regarding corruption very differently. As Argentieri observed, "Between the 1940s and the 1980s, it was common for federal prosecutors to use federal fraud laws to prosecute public officials for 'schemes to defraud citizens of their intangible rights to honest and impartial government'." Corruption was prosecuted, but now it virtually cannot be. U.S. Supreme Court rulings such as these have made public corruption increasingly legal, and this year's two rulings make it henceforth entirely legal. And, regardless of whether America's now allowing public corruption should be attributed primarily to the legislative or to the judicial branch, it's the current situation. And, yet, TI's latest, 2019, ranking for the U.S. is #23 out of 198 countries (actually out of 176 countries); and their ranking for Rwanda is #51 (out of '198'), which pretends that Rwanda is quite a bit more corrupt than is the United States. TI's rankings are thus worthless. They are pure propaganda, no news-value except for their own scandalousness and TI's corruptness. And, as far as TI's own 'transparency' is concerned, it's yet another fraud. Itself is both opaque, and corrupt. Rwanda has tried hard to be neither.
TI's 'corruption' scores affect how high an interest-rate the nation will pay on its sovereign debt. The IMF's Public Financial Management Blog headlined on 15 September 2016 "The (Fiscal) Benefits of Transparency", and reported: "A series of studies (Ciocchini et al 2003; Depken et al 2007; Remolona et al 2008) show that as scores on Transparency International's (TI's) Corruptions Perception Index (CPI) decrease, borrowing costs increase. These studies all show direct causality between corruption risk and borrowing costs, controlling for other influences." Investors trust the fraud and therefore pay lots more for debt from 'Transparent' regimes than from low-scored ones. The IMF (the U.S. regime) can only be happy that the TI fraud works. However: taxpayers in any non-U.S.-allied country can only be sad that it does, because it raises their nation's debt even further. The entire existing World Bank, IMF, and IBRD ('International Bank for Reconstruction and Development') system is set up so as to steal from taxpayers in low-income countries — such as Rwanda — in order to increase the wealth of foreign investors who invest in low-scored countries (which America's billionaires want to conquer — which, if that happens, would increase their own wealth even more).
So: when the U.S. empire, starting in 1991, took anti-corruption as its new excuse for being imperialistic, replacing its old anti-communist excuse, what actually emerged in the U.S. itself has been a country in which around three-quarters of its own residents believe "corruption widespread throughout the government." That's tied with Guatemala, Nepal, Philippines, & Taiwan. According to any measure (except the fraudulent TI), Rwanda is far less corrupt than that. Whether it will remain so is another matter.
Author's note: first posted at Strategic Culture
'We want justice for these girls': The Kenyan helpline for victims of gender violence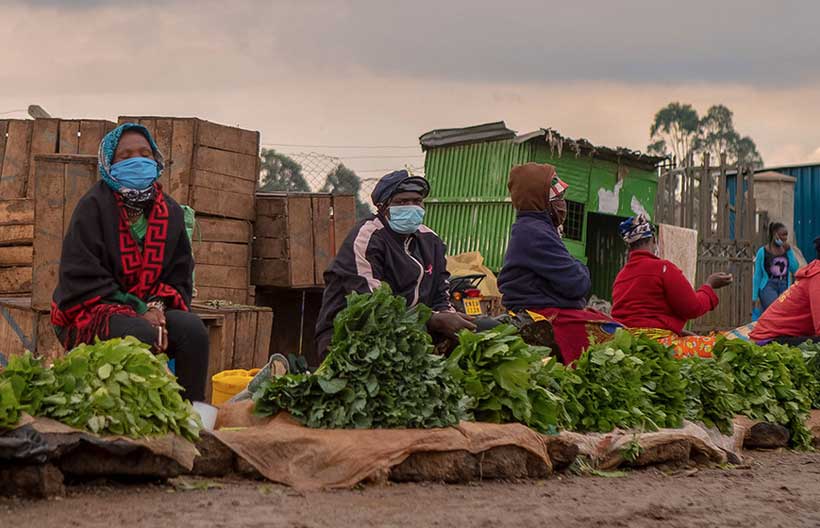 Around four million girls worldwide suffer female genital mutilation every year. Although it is forbidden in Kenya, COVID-19 has led some families to revive itthe traditional practice, and a UN-supported phone helpline for victims of gender-based violence in the country has seen a big rise in calls since the pandemic hit.
Somewhere in Kenya, an early morning in July: A woman organizes a once-in-a-lifetime "ceremony" for her 11-year-old niece: The girl's genitals will be cut off as part of her cultural transition into adulthood.
All schools in the country have been closed for months. No classmate will notice the girl's absence, no teacher will be aware and report the case to the police. The school community cannot protect the girl now.
During the ceremony, the fresh wound starts bleeding heavily. The procedure was performed by a local "cutter," and there is no anaesthesia and no painkillers. The bleeding doesn't stop, and, eventually, the family has no choice but to take the girl to the nearest hospital.
'I don't want to see people suffering'
A few hours later, a telephone rings in an office in Nairobi. The phone is connected to the number 1195, the national helpline for gender-based violence. One of the girl's relatives has called in to report the incident anonymously — she does not want to be considered as a family troublemaker.
"What we want is justice for these girls," says "Steve," one of 31 staff in the call centre. (Counsellors interviewed for this article use pseudonyms to protect their anonymity.) After receiving the call, Steve and his colleagues respond immediately. The police are dispatched to search for the mother and aunt, and a safe home is arranged for the girl once she is released from the hospital.
The helpline is staffed 24 hours a day by trained counsellors who stay on the line with callers until help arrives, whether in the form of the police, an ambulance, a village elder, a child protection officer. Counsellors arrange for health care, security, and legal aid. They also spend long hours on the phone, giving psychosocial support to callers in need.
Female genital mutilation or FGM is just one of the reasons people call the hotline. Others include assault, rape, child neglect and defilement, child marriage. The list goes on. "So many cases go unreported," Steve says. Asked why he works at the call centre, he says simply, "I don't want to see people suffering".
Some calls will break your heart
COVID-19 has aggravated the situation: "Women have been violated like never before," says Fanis Lisiagali, who heads the 1195 helpline. "We've seen women committing suicide, we have heard of women being killed. Both men and women are seriously depressed."
Indeed, the number of cases handled by the hotline rose from 86 in February to over 1,100 in June of this year. Cases dropped in July, but the total number of calls is four times higher than during the same period last year. Not all of the callers are women. Around one third of the callers who report psychological violence from their spouses and families are men, saying they have been harassed or abused for failing to provide for the family.
Sitting at their desks, a half-dozen tele-counsellors are equipped with masks and gloves and are separated by acrylic glass walls. Aside from Swahili and English, they speak other local languages, from Kikuyu to Luhya to Kalenjin; the aim is for callers from everywhere in Kenya to have someone to talk to.
"You find that psychological problems come up during things people go through every day," says another counsellor, "June." In 2009 she became a caregiver with another organization for sexually abused girls and, five years later, she joined the helpline staff.
Some calls will break the heart of even the most experienced counsellor, says June. Earlier this year, she took a call from an 18-year-old woman who had been cast out by her father and then endured an abusive marriage. When she became pregnant and gave birth, her husband rejected her, claiming the baby was crying too much and that it couldn't possibly be his. Having been disowned for a second time, the woman's desperation became unbearable. She threw the baby into a pit latrine and ran away. The girl walked into a rescue centre and called the GBV helpline.
"At first the girl was too shocked to speak. When she finally opened up, what I heard made me completely numb," says June. She sent the caller to a psychiatrist and his attestation prevented her from being imprisoned. June is still in contact with the young woman, and is helping her build a future. "My job gives me an opportunity to give back to society," she says. "I cannot always help, but sometimes I have a chance to help in a little way."
A beacon of hope
The helpline is a beacon especially now during the pandemic. Many rescue centres have to turn away survivors of gender-based violence, as they do not have the resources necessary to quarantine new arrivals for COVID-19.
The helpline was established in 2010 by an organization called Healthcare Assistance Kenya, with the support of UN Women, which is still the NGO's main partner. It is now also supported by UNFPA, the UN Population Fund.
"COVID-19 exacerbates the already horrifying levels of sexual and gender-based violence in Kenya," says Anna Mutavati, UN Women Country Representative. "But the helpline is saving lives. While services like 1195 are fundamental, we need to tackle society's underlying causes that perpetuate these gross human rights violations and wider gender inequality."
During the COVID-19 crisis, the helpline has proven its worth and needs to be strengthened, says Healthcare Assistance Kenya director Fanis Lisiagali. "In the coming years," she says, "I would like to see the helpline known to all communities in all counties throughout Kenya, so that anybody who needs it has a place to turn to".
The Repudiation Report: Guterres Reinforce Morocco's position over Western Sahara
Same scenario and same dialogue when the Polisario Front (SADAR) adapted the populist approach in dealing with the Moroccan (Western) Sahara case, with the imminent release of the UN resolution at the end of this month, which is anticipated to be a continuation of the recommendations of the last report of the Secretary-General of the United Nations, the Kingdom of Morocco determined to endorse a strategic approach in dealing with these circumstances through cooperation With the UN, due to overcoming any resentment with inconvenient consequences.
This was confirmed after a source from the Moroccan Ministry of Interior denied the authorization of any civil society or community initiative to march from Rabat capital to Guerguerat, commence from the 16th of this month. On the other hand, the Polisario Front (SADR) reacted to the current UN statement of the Secretary-General of the United Nations, António Guterres, by assaulting the Kingdom of Morocco, and to a lesser extent, the United Nations, meanwhile seeking to win over the Security Council.
Over the years or so, the Kingdom of Morocco has sustained to deal with the Moroccan (Western) Sahara file as a National concern, considering the issue of Moroccan (Western) Sahara for the Kingdom and Moroccans is the reference national of their identity and loyalty to the Moroccan sovereignty and also dealing with it as a key issue in promoting economic, security, and stability of institutional development to the North African region as well Arab Maghreb region.
António Guterres, Secretary-General of the United Nations, has reiterated the groundwork of a political solution to the Moroccan Western Sahara file as suggested by the Security Council in all its resolutions issued since 2007.
In his statement to the Security Council on the Moroccan Western Sahara, Guterres noted that on October 30 of last year, the Security Council adopted Resolution 2494 under which it focused on the need to reach a "political, rational, practical, lasting and consent-based solution" to the case of the Moroccan (Western) Sahara.
In a response to the MINURSO mission, Guterres pointed out, through his report, to extend its mandate for one year until October 31, 2021, without needing to justify that "the key task of the mandate of MINURSO is to supervise the ceasefire." This means eliminating the false accusation of Morocco's opponents regarding the organization of the alleged referendum that the Security Council and the United Nations Secretary Council have approved for more than two decades.
Due to this, The Secretary-General of the United Nations mentioned to "the political impetus made by the process of meetings held by Horst Kohler, the former personal envoy, with the participation of all parties concerned with the Moroccan (Western) Sahara dispute, which creates the only way to pursue the exclusive political process of the United Nations."
Yet, The Personal Envoy, Horst Kohler, was capable to reconstruct the necessary dynamism and steam to the political process, particularly through the spectrum of negotiation meetings that brought together involved parties the Kingdom of Morocco, Algeria, and Mauritania, in addition to the so-called" SADR" Polisario Front. Guterres emphasized that the need for the political process and final settlement shouldn't be interrupted, and reiterated his "commitment to appoint a new personal envoy to build on the progress made in the round tables series."
Additionally, The UN official pointed out that "the Kingdom's position on the subject of the invented conflict over its southern provinces, as stated in the royal speech on the occasion of the celebration of the forty-fourth anniversary of the Green March." Thus, the UN official also praised and appreciated Morocco's cooperation with the MINURSO mission during the difficult period of the "Covid-19" epidemic, stating that: Let me say straight away, this is a time for solidarity "thanks to the measures taken by the Moroccan authorities, no Corona case was reported among the MINURSO mission." Now it's very important, that we need government solidarity and cooperation to share and to pool resources where they are most needed and to make sure MINURSO's representatives get the help that they need from Morocco's administration.
In light of this, Guterres's report said, "The Moroccan government has provided support to MINURSO in many aspects by maintaining assistance and providing rapid results of the" Covid-19 "test for the benefit of aircraft staffs and by helping civil and military personnel to embark to and from the mission's area of ​​operations, not to mention enabling them to gain access. As Rabat reiterates that since the Kingdom of Morocco is a state that advocates returning the favor, the Moroccan side will never forget MINURSO's help when it was hit by the epidemic.
On the other hand, the UN report pointed criticism regarding the "Polisario's Front" movement and its continuous violations of the ceasefire agreement 1991, military accords, and Security Council decisions, especially in the Guerguerat region, calling strongly and explicitly for the Polisario Front (SADR) to "quickly pullover from Guarguate frontier zone and settle down these irresponsible violations of Military Agreement.
In a response to the increasing of human rights violation and harassment, the statement of the Secretary-General of the United Nations reviewed the outcome of the significant transgressions of these rights in the Tindouf camps in Algeria by Polisario Front, predominately during the period of "Covid-19", indicating that the Office of the United Nations High Commissioner for Human Rights had received many reports highlighting the negative and unfavorable outcomes of the borders suspension and the stumbling access of Humanitarian aid and reducing economic activities in the Tindouf camps.
Here is self-evident to mention that Mr. Guterres also appreciated Morocco's investments in its southern provinces, stating, in particular, the construction of a new port 70 km north of Dakhla. Thus, and as the Secretary-General of the United Nations reflects, the Kingdom's investments in its Moroccan (Western) Sahara have continued and enhanced, mostly since His Majesty King Mohammed VI launched the new development model for the southern provinces in November 2015.
The Secretary-General demonstrates, since 2016, the efforts and sustainability for economic development and infrastructure projects that the Kingdom of Morocco is carrying out in its Moroccan (Western) Sahara. Many of these social projects were observed by the former Personal Envoy of the Secretary-General, Horst Kohler, during his trip to the region in 2018 Yet, this economic development is escorted by the strengthening supremacy framework and legal dedication of the full Moroccan sovereignty over its southern provinces, through the adoption approach of two laws to ratify the borders of the territorial waters of the Kingdom, which include The coasts of the Moroccan (Western) Sahara.
To sum up, the United Nations Secretary-General report has strongly reinforced Morocco's position through a sequence of development projects in Moroccan (Western) Sahara, which has been showing the awareness of the United Nations, MINURSO, and the Security Council through the seriousness of the Polisario Front ( SADR) violations of this well-known antagonist armed group. For its proven connections to terrorism and jihadism in the Sahel region. These measures also jeopardize regional stability and severely hinder the international process.
Why should we support Cabo Delgado?
As the adage goes, prevention is better than the cure. This wisdom applies as much to public health crises, and to security and development challenges, as it does to the prevention of violent conflict. Not only does prevention save lives and protect development gains, but it is also highly cost-effective. Last year, Mozambique signed a peace agreement to end its long-running conflict with RENAMO. While presenting a real opportunity for a durable and sustainable peace, this agreement also marked a shift in conflict dynamics in the country and focused attention on an emerging – and potentially more intractable – front in the Northern-most province of Cabo Delgado. The escalating insurgency there has claimed about 2,000 lives and displaced nearly 300,000 people since it began in 2017, and it risks spreading down the coast and into neighboring provinces, enabled by a north-south regional divide, perceptions of the capture of the state and its resources, and a sense of socioeconomic exclusion, particularly among the youth, who face a future with limited avenues for self-improvement or social mobility. Little is known about the perpetrators, their backers, or their intentions: however, what is clear is that the longer the conflict lasts, the more entrenched it risks becoming and the higher the costs will be in terms of destruction of human, social, and cultural capital; in terms of lives lost; in terms of young people who are hooked into extremist groups; and in terms of the loss of economic growth and development potential.
As has been seen in other countries, preventing the onset or escalation of violent conflict and managing crises is complicated by the confluence of multiple challenges that reinforce and amplify fragility. Fragility in turn reinforces poverty and limits efforts to level the playing field. The quest to end poverty and increase equality has suffered its worst setback globally this year since we started to track it consistently, with 88 to 115 million people worldwide expected to be pushed into extreme poverty, taking the total number of poor to 729 million. The arrival of the COVID-19 pandemic in Mozambique just as the country was beginning to recover from the destructive trail left by the twin cyclones of 2019, highlights the role of pre-existing vulnerabilities in determining the capacity and ability of formal and informal institutions to mitigate the impact of shocks. A recent review reveals that 37 fragile and conflict-affected countries have 10 percent of the world's population, but 40 percent of the world's poor. Internally displaced populations, vulnerable populations, youth, women, the elderly, and those who eke out a living on the margins or in the informal sector, are already struggling to access basic services, a source of livelihood, shelter, and food security. It is these groups who will have been most impacted by these consecutive shocks and who are most at risk now from the impacts of violent conflict in Cabo Delgado. Focusing on Cabo Delgado and the underlying causes of fragility and conflict in Mozambique is not only an economic imperative, but also a moral one.
The human and economic costs of conflict require all those concerned to work more collaboratively through targeted, flexible, and sustained approaches to support national and regional prevention agendas. In the three months since I assumed the role of Country Director for Mozambique, I have had the opportunity to meet with and hear the perspectives of a wide range of stakeholders. These conversations have reinforced that as partners of the Government of Mozambique, and of the people of Mozambique, and the country's development actors, the World Bank has a key role to play in supporting the efforts of the Government to address the core development issues that underpin Mozambique's fragility challenges. In light of the heightened fragility risks in Mozambique, and in a bid to align the efforts of the Government with those of the development community to mitigate the danger of an escalation in violent conflict, Mozambique is eligible to secure USD$700 million additional funding from the World Bank's International Development Association (IDA), specifically to address the underlying causes of fragility and conflict.
Global experience highlights a number of key lessons for successful prevention: that effective prevention is a collective undertaking – led domestically by the government, as the key actor in shaping a pathway towards sustainable development and peace, and building on existing strengths – with support from local and international partners across the political, humanitarian, security, and peace spectrum, to facilitate timely action. The most successful examples of prevention, including from Indonesia, Burkina Faso, Kenya, and Sierra Leone, have involved extensive consultation with, and mobilization of, a coalition of domestic actors to leverage the comparative advantages of civil society, including women's groups, youth, religious actors, and the private sector, while drawing on support from the international community. In response to subnational instability in Cameroon, Ukraine, and Nigeria, multilateral vehicles such as Recovery and Peacebuilding Assessments have supported governments through technical capacity and policy dialogue to chart an inclusive post-conflict trajectory and development plan to address core socioeconomic grievances. These vehicles have also proved powerful at aligning domestic and international finance for a more effective recovery effort.
The most effective way to prevent societies from descending into chaos is to strengthen their resilience by investing in people through inclusive and sustainable development. Experiences from contexts as varied as Tunisia and Niger, Northern Ireland and Nepal, demonstrate that the often-fraught and uncomfortable process of strengthening and reforming institutions to foster greater inclusion is key to maintaining peace and stability, despite it being a long-term endeavor, sometimes taking generations. Similarly, opening spaces for contestation and for voice is neither easy and nor is it devoid of risk, but it is crucial for increased representation and for alleviating grievances related to perceptions of exclusion, particularly among the youth. In tandem, efforts to address inequalities and exclusion, addressing the legacy of past abuses, and redistributing resources, are all key avenues by which to preserve the social fabric, build social cohesion, and boost the capacities of individuals, communities, and society at large to mitigate impacts of crises and shocks.
For our part, as a friend and partner of Mozambique, the World Bank commits to accompanying the Government and people on the path towards building a more inclusive, transparent, and equitable society. We will support efforts towards peace and stability in Mozambique by leveraging global experiences, using policy dialogue and strong partnerships, and through the application of our technical capacity. The World Bank has in place and will ramp up interventions to address the causes of fragility, conflict, and violence, in Cabo Delgado, but also across the country. These include interventions designed to create opportunities for employment and training, particularly for the youth; delivery of quality services in a transparent and inclusive fashion; support to governance reform efforts and the devolution of power to subnational levels; provision of global best practices in relation to the management and governance of extractives industries and natural resources; support to building resilience to natural hazards and the impacts of climate change; and efforts to boost the capacity of civil society actors and NGOs to build grassroots representation and increases spaces for dialogue and contestation. We are also pushing to meet the needs of the most vulnerable, particularly those impacted by COVID-19, by expanding social protection and safety nets, supporting efforts to increase access to quality education and health services, and boosting efforts to address institutional weakness and policy gaps.
We believe we have a role to act as part of a collective to work with the Government to address these core challenges that underpin fragility in Mozambique. We note with satisfaction the government strategy to address the socioeconomic grievances that feed the insurgency in the North, under the umbrella of the Integrated Northern Development Agency (ADIN). We are committed to working with the Government to ensure that every Mozambican, regardless of who they are and where they live, has the opportunity to live a life of dignity and hope and has the chance to realize their full potential as a contributing member of society.