The Case For Israel- Book Review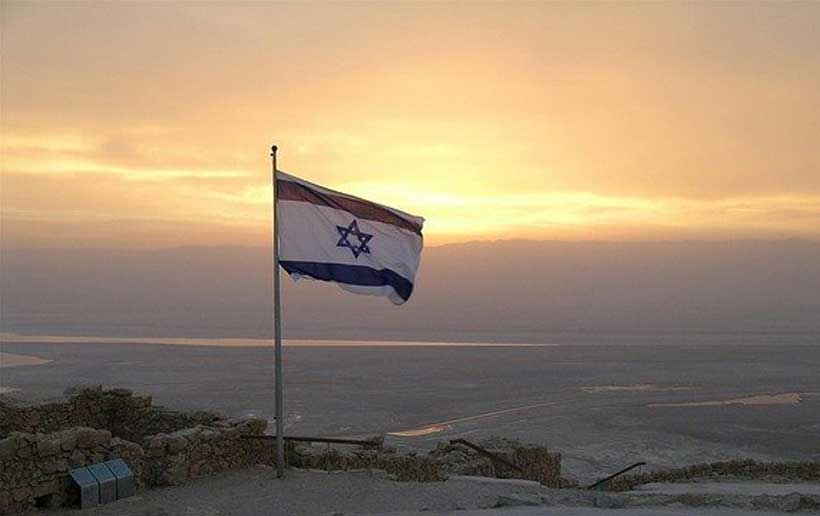 The Case For Israel by Alan Dershowitz, John Wiley & Sons, Inc.2003
In his book, 'The Case For Israel', Professor Alan Dershowitz, sets out a "proactive defence for Israel" (p.1) and he does so in a manner that addresses the core and more fundamental premise that, Israel and its citizens have the right to exist in peace and security. With this focus, Professor Alan, sets out the narrative in the form of 32 key accusations against the state of Israel, which he then sets out to answer/defend. Interpreting facts and drawing conclusions as only a lawyer can, Alan does not hesitate to draw parallels with American Colonists seeking separation from the state of England, when he refers to the Israeli Declaration of Independence. Having worked on this book from the year of 1967, with the first publication in 2003, the defence is unarguably exhaustive and honed with great skill and there is no dearth of historical references being used to state his case. All this assumes even greater importance when one acknowledges the growing Anti-Semitic sentiments in present day Europe and even the United States of America(Leff). Truly and unfortunately, not much seems to have changed since the inception of this book in 1967 and now, as far as the need to justify the existence of the state of Israel is concerned.
It may be said that the chief strength of this book lies in the fact that it rejects extremist claims of both sides, i.e. the Palestinians and the Israelis, just as the Peel Commission did in 1937 and most of the world does today. Professor Dershowitz in a sense carries forward the premise as acknowledged by the UN (and the Peel Commission) that both the Palestinians and the Jews had valid but irreconcilable claims with partition being the most realistic solution given the "two intense nationalisms" (p.65).
In order to buttress his advocacy for a two state solution (which to him is the premise of the book), he points to the emergence of several Islamic states through a process of partition. Consequently, Alan Dershowitz, repeatedly drives home the point that, the Palestinians repeatedly rejected the Two State Solution, with not just Yasser Arafat's' contrarian' (p.72) comments to Arab leaders at Stockholm after the Oslo Declaration(U.S Govt Office of the Historian) but also the failed Clinton driven initiative at Camp David (2001)where Yasser Arafat walked away without even making a counter proposal given his rejection of the proposed plan. Undeniably, as cited by Alan Dershowitz, and voiced by Prince Bandar, in his interview to the New Yorker Magazine, when he said (off the record)that Arafat's refusal was "a tragic mistake- a crime really"(Walsh). Arafat's refusal and consequent escalation in terror attacks even though ultimately engineered to win Palestinians world sympathy, were none the less, acts of terror.
In Alan's words the world including the UN seemed to reward Palestinians for their acts of terror. According to AD, Israel on the other hand has repeatedly been subjected to double standards when it comes to judging its response to acts of terror at the hands of Palestinians. He is utterly convincing in this regard when he points out that while Israeli soldiers are governed by a rigid code of conduct, Palestinians, eschew any such binding and routinely employing children, young adults and even women for committing acts of terror.
It would do us well to understand at this point that in the background of Alan's defence for the state of Israel, is the recurring theme that the Jews of the First Aliyah of 1882 had legitimately and continuously bought land (mostly un arable) from absentee landlords (Arabs), often at exorbitant prices. In addition, AD also posits the premise that the problem of Arab refugees is a deliberate act emanating from actions of Arab Rulers and a factor perpetuated by the Palestinians as they kept demanding that the 4 million Palestinians should be allowed to return to from where they fled. Clearly, in the not so distant past there was an exchange of population which took place when 850,000 'Arab Jews' living in Arab countries landed up becoming refugees while correspondingly, the 1948 war waged by Arab rulers against Israel saw Arabs migrate outwards from what is now Israel. What is pertinent in this regard is the fact that the 'Arab Jews' were attempted to be absorbed by present day Israel, the Arab leaders were not interested in absorbing these Arab refugees, choosing to mostly let them fester in camps instead of integrating them in to their more homogenous population.
In a sense, as pointed by AD, Arabs are more interested in denying the right of existence to Israel than they are in the formation of the State of Palestine. In fact, the words of Bey Abdul-Hati, a prominent Palestinian leader as addressed to the Peel Commission in 1937 "There is no such country ……Palestine is a term Zionists invented ……" (p.7), underscore the fact that Palestinians, historically, always, wanted to be a part of Syria. If this had not been so, and if nothing else, the most generous terms of settlement as offered by Barak in 2001as a part of the Clinton initiative. would have settled matters once and for all. A corollary to this is Alan's admission that even Israel faltered when it did not implement the Alon Plan(ATLANTA JEWISH TIMES) which would have given the population centres of the West Bank to the Arabs, while retaining some unpopulated strategic areas.
A possible criticism of this book certainly lies in the fact that, Professor Alan has unilaterally chosen the (possible) accusations and his defence is one without adjudication of any sort. Hence, in such a situation, it is the reader who must sit in judgment and decide for himself/herself as to the merits and the validity of the evidence presented on behalf of the defendant- The State of Israel. Again, given the fact that Palestinians choose not to acknowledge or care for historical facts, we should not 'crucify' Israel even when historical and other facts (as cited in the book) speak in its favour. Given that we live in a less than perfect world, this "Jew Among Nations" (p.222), needs to be given its due as the only democracy and least theocratic state in the Middle East and should be judged by a yardstick that is not too different from the one used for its comparable 'peer' nations like, France England, USA and Canada when it comes to issues like morality and ethics. What better proof can there be, of democracy in Israel, given Joint Arab List's splendid performance in the recent Israeli elections.
Turkish Strengthened Parliamentary System
"Corrected" or "enhanced" system of parliamentary debate, thoroughly sat on Turkey's agenda in recent days. There are two reasons for this. First, it is unclear what, all from a single source power is collected, brought Turkey no balance-point of the current regime where there is no monitoring mechanism. Of democracy, of freedom, which abolished the rule of law, both inside and outside the war which, as all institutions of workers pouring connected to a single person, the economy of bottoming out, which is a record level of unemployment, inequality of well increase as a Turkey. Undoubtedly, the first step to get out of this darkness and tidy up the wreckage is to get rid of the one-man regime called the "Presidential Government System". The question then arises of what kind of management system to replace. The second reason is the increasing signs that the MHP-backed AKP government is about to end. A transition period will begin after the end of AKP rule. But where is the transition? This question should be discussed and an answer should be sought.
The parliamentary system has led to the domination of the majority over the minority in Turkey. Since there are no mechanisms to prevent the executive from dominating the legislature, the power is meeting in the hands of the prime minister, who is the head of the ruling majority party. The end of the independence of the judiciary, the silencing of the press, the pressure on the opposition, the arbitrary administration all took place in the parliamentary system.
Such a new democracy changes the focus of politics. The subject of politics, political parties cease to be party heads, but become the people themselves. However, in order to create a grassroots popular movement, people need to unite within the framework of a project and not be a "mass", but turn into a "people" that decide their future. Such "people" make decisions about their own problems and demand that governments implement these decisions. Such a people does not leave their future to the rulers, they take control of their future. Such a people becomes the engine of change in society, creates a libertarian, egalitarian, new society.
One of the most important features of participatory democracy is that it is based on equality. Equality in income distribution as well as in participation can be achieved in this way. We have seen the concrete application of this in the example of Porto Allegre in Brazil.
There are many different models of participatory democracy. These models cover a wide spectrum, from the budgeting powers of local units to different decision-making platforms. It is necessary to discuss these and, according to the results, the construction of local democratic institutions.
However, no matter what model is adopted, participatory democracy has some unchangeable basic principles:
Participation is open to all who live in that place.
Participatory democracy institutions are independent from the state. The aim of the system is to realize a power sharing between representative democracy institutions and local democracy institutions. Representative democracy institutions will lose their power as they will transfer some of their powers to local institutions.
But considering that representative democracy is not working well anyway, this weakening is not a loss for democracy.
Informing the public correctly. For this, there is a need for effective use of social media as well as the prevalence of freedom of expression and press in the country.
Participatory democracy leads to deepening democracy and creating a culture of participation. However, the main problem here is that the people adopt this culture with an active citizenship awareness. Successful pilot project implementations are required for this.
Let's not forget that my imagination of the future determines what we will do now.
The Battle for Jerusalem: Turkey's Erdogan stakes his claim
Turkish President Recep Tayyip Erdogan didn't mince his words at this month's opening of parliament. In his first assertion of a claim to a lost non-Turkic part of the Ottoman empire, Mr. Erdogan declared that Jerusalem is Turkish.
"In this city, which we had to leave in tears during the First World War, it is still possible to come across traces of the Ottoman resistance. So Jerusalem is our city, a city from us," Mr. Erdogan said.
He went on to say that "the current appearance of the Old City, which is the heart of Jerusalem, was built by Suleiman the Magnificent, with its walls, bazaar, and many buildings. Our ancestors showed their respect for centuries by keeping this city in high esteem."
Mr. Erdogan was referring to the 16th century Ottoman sultan, a sponsor of monumental architectural development, who is widely viewed as having protected his Jewish subjects.
In July, Mr. Erdogan described that month's return of Hagia Sophia in Istanbul, a sixth century Orthodox-church-turned-mosque-turned-museum, to the status of a Muslim house of worship as paving the way for the "liberation" of Jerusalem's Al-Aqsa mosque, Islam's third holiest site.
Mr. Erdogan's office released a month later a four-minute video clip suggesting that Turkey's quest for leadership of the Islamic world was as much a military and nationalist endeavor as it was a religious drive. Laced with martial music, the clip meshed religious and Ottoman symbolism. Entitled Golden Apple, the clip ended with a panorama view of Al-Aqsa.
The president, who embeds his often raw nationalism in a religious mantle, can have no illusion that Jerusalem would return to Turkish rule.
Yet, by putting forward his claim, Mr. Erdogan hopes to put his quest for leadership of the Muslim world on par with that of one Turkey's staunchest rivals, Saudi Arabia. The kingdom is home to Islam's two most sacred cities, Mecca and Medina.
Rather than seeking to regain lost Ottoman territory, Mr. Erdogan is staking a claim to custodianship of Jerusalem's Haram ash-Sharif or Temple Mount and Al Aqsa mosque compound that currently rests with a Jordanian-controlled religious endowment known as the Waqf.
The president escalated his rhetoric at a moment that the Palestine Authority has reached out to Turkey as well as Qatar in the wake of the normalization of relations between Israel, the United Arab Emirates and Bahrain and a series of statements by prominent Saudi and other Gulf leaders taking President Mahmoud Abbas' administration to task for squandering opportunities for peace with the Jewish state.
Mr. Erdogan's claim adds to Jordan's worries that Israel, in the wake of the formalization of its ties to Gulf states, could support Saudi ambitions to join the Hashemite kingdom, if not replace it, as the holy site's administrator.
Israel Hayom, Israel's most widely read newspaper that is supportive of Prime Minister Binyamin Netanyahu, quoted an unidentified Arab diplomat as saying that Saudi funds were needed to counter Turkish influence in Jerusalem.
"If the Jordanians allow the Turks to operate unhindered at the Al-Aqsa Mosque compound, within a matter of years their special status in charge of the Waqf and Muslim holy sites would be relegated to being strictly 'on paper,'" the diplomat was quoted as saying in June.
Raed Daana, a former director of preaching and guidance at the Al-Aqsa Mosque Directorate, said in 2018, in the wake of US President Donald J. Trump's recognition of Jerusalem as Israel's capital, that Saudi Arabia had secretly invited Palestinian Muslim dignitaries in a bid to garner support for a Saudi role in the Waqf.
Mr. Daana attributed the secrecy in part to a refusal to accept the invitation by a number of Palestinian religious figures.
Jordan last year increased the number of members of the Waqf from 11 to 18 in a bid to give it a more a more Muslim rather than exclusively Jordanian flavour and to fend off attempts by regional powers to muscle their way into the body.
The new members included officials of Palestinian President Mahmoud Abbas' Palestine Authority as well as figures with links to Turkey and Gulf states like Sheikh Ekrima Sabri, a former grand mufti of Jerusalem and Holocaust denier who has defended Mr. Erdogan's militancy regarding Jerusalem; and Mr. Sabri's successor, Muhammad Hussein, who had close ties to the United Arab Emirates until he last month barred Emiratis from visiting Al Aqsa in protest against the UAE's recognition of Israel.
Mr. Erdogan has in recent years been laying the groundwork for his claim with millions of dollars in donations to local Islamic organizations as well as Turkish religious activists and pilgrims in Jerusalem whom Israel has accused of instigating Palestinian protests.
Turkey's Directorate General for Religious Affairs (Diyanet), that is part of Mr. Erdogan's office, lists Al-Aqsa as a site for the umrah, the lesser Muslim pilgrimage.
Israeli sources say Turkey's cultural center in Jerusalem as well as a Turkish renovated coffeeshop two minutes from the city's Western Wall that is adorned with Turkish and Palestinians flags as well as portraits of Mr. Erdogan and Ottoman Sultan Abdul Hamid II serve as a meeting point for activists and pilgrims.
"Turkey is working diligently to deepen its involvement and influence on the Temple Mount, in the Old City of Jerusalem, and in east Jerusalem neighbourhoods. It is encouraging welfare-religious (dawa) activities…aimed at drawing the Palestinian public toward the Turkish-Islamic heritage and at weakening Israel's hold on the Old City and east Jerusalem," said conservative Israeli journalist and analyst Nadav Shragai.
Kingdom's journey from ultra-conservatism to ultra-modernism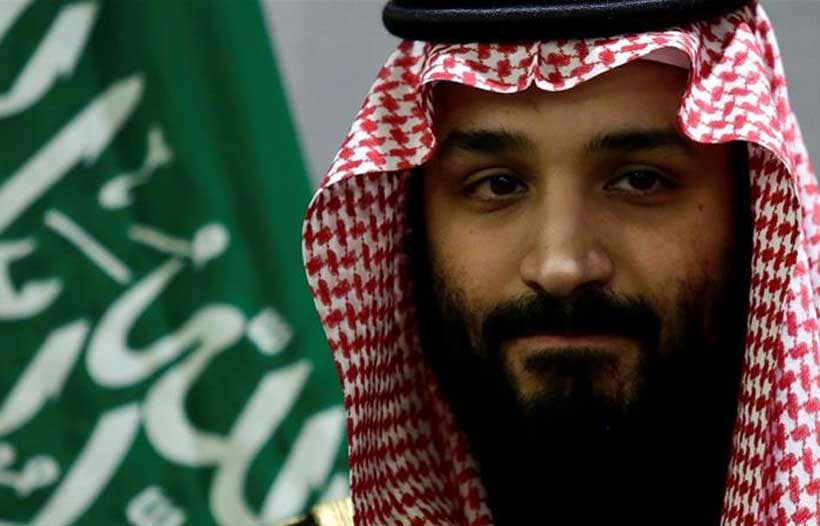 Saudi Arabia, currently, is undergoing a phenomenal metamorphosis; a country widely known for its ultra-conservative posture is now gradually moving towards liberalism. It is witnessing a remarkable transformation in its socio-economic-cultural contours. The kingdom, once influenced and controlled by orthodox clergy, did not let women come out of their domestic confines but, now, the situation has diametrically changed. It has allowed the womenfolk incredible latitude to not only come out of home but also to travel abroad independently. They are, thus, supposed to contribute to country's socio-economic development by working shoulder to shoulder with men. Economy, too, is being diversified; the kingdom is jettisoning its chronic dependence on oil revenues and is moving towards rapid Industrialization. Acculturation, once regarded as taboo by Saudi society is now, being appreciated bit by bit.
The man, who masterminded this movement of colossal change, is none other than Crown prince Mohammad bin Salman (MBS); He is the real catalyst that is working devotedly and diligently to improve his country's image nationally and internationally. His ideology is described as nationalist and populist, with conservative attitude towards politics and a liberal stance on economic and social issues.
However, His style of governance came under severe stricture by journalistic community. He has been dubbed as "extremely brutal" by journalist Rula Jabrael and "authoritarian" by Late Jamal khashoggi. On contrary, his move to reform the country has been widely lauded and supported by Saudi populace.
Prince Mohammad is of opinion that his country has been severely harmed by traditional clergy that considered any reformative move as a sin and hence, has kept the country stagnant economically and socially. He emphatically stated at one occasion: "we are returning to what we were before, a country of moderate Islam that is open to all religions and to the world. We will not waste 30 years of our lives dealing with extremist ideas. We will destroy them today." He later added that Saudi Arabia "will remain committed to the principles "of Islam, "the religion of tolerance and moderation". The kingdom "will keep on fighting against extremism and terrorism"—a message directly meant to counter the outrageous edicts released by leading clerics against anything they perceived a threat to Saudi society.
The crown Prince took the clergy as a great hurdle in the way of kingdom's socio-economic development. He, therefore, trimmed its wings of power by stripping it of its policing powers. Instead, the government took the reins into its hands to guide the society. Now, with the passive and emaciated clergy, Prince is aggressively pursuing his agenda of reforms.
"Vision 2030" is the bedrock of Prince Mohammad's scheme of socio-economic change. Under this vision, he is going to transform country's economic physiognomy. Vision 2030 aims at steering Saudi's economy towards more diversified and privatized structure. It expounds goals and measures in various fields, from developing non-oil revenue and privatization of the economy to e-government and sustainable development.
To this end, Bin Salman, in October 2017, at the inaugural conference of Future investment initiative in Riyadh, announced the plan for the creation of NEOM, a $ 500 billion economic zone to cover an area of 26000 sq km on Saudi Arabia's Red Sea cost, extending into Japan and Egypt. NEOM aims at attracting investment in sectors of renewable energy, biotechnology, robotics and advanced manufacturing.
A project to build Saudi Arabia's first nuclear reactor was also announced by Prince Mohammad in November 2018. The kingdom aspires to build 16 nuclear facilities over the next 20 years. Efforts to diversify Saudi energy sector also include wind and solar energy.
Apart from this, a much awaited high-speed railway line connecting two holiest cities of Islam Mecca and Medina was inaugurated by Mohammad bin Salman (MBS) in last week of September 2018. The Harmain Express is 450 km line travelling up to 300 km/h that can transport around 60 million passengers annually.
In addition, before the outbreak of corona virus, in order to boost tourism industry, the kingdom started issuing e-visas to tourists. It opened up its borders to fans of live sport, music and culture for the first time with the launch of a new online visa process dedicated to welcoming international tourists.
Moreover, in 2016, Prince Mohammad Bin Salman (MBS) shared the idea for "Green cards" for non-Saudi foreigners with Al-Arabia Journalist Turki Al-Dakhil. In 2019, Saudi cabinet approved a new residency scheme "Premium Residency" for foreigners. The scheme will enable expatriates to permanently reside, own property and invest in the kingdom.
Prince MBS is staunch proponent of women emancipation. He contends that dream of progress and sustainable development cannot be realized unless women become part and parcel of workforce. He, therefore, has brought about many reforms pertaining to the status of women in Saudi society.
For this very purpose, he allowed women to drive in the kingdom. Driving licenses are, therefore, being issued to women at a very fast pace; the number of women drivers on the road, according to Saudi officials, is expected to grow to 3 million by 2020. Further, Saudi women may now attend soccer matches and sporting events. Gyms and fitness centers for women are being established. They can also join the military and intelligence services. They are allowed to open their own business without male's permission and to travel abroad independently without male guardian. In this very spirit, Saudi Arabia appointed its first woman to head Saudi stock exchange.
On entertainment side, Saudi government has established an entertainment authority that began hosting comedy shows, professional wrestling, live music concerts and monster truck rallies.
In April 2017, Prince MBS announced a project to build one of worlds largest cultural, sports and entertainment cities in AL-Qidiya, southwest of Riyadh. The plan includes a safari and a six flags theme park.
Additionally, cultural transformation of the kingdom is also underway. It held its first public concert by female singer in December 2017. And in January 2018, a sport stadium in Jeddah became the first in the kingdom to admit women. In April 2018, the first public cinema opened in Saudi Arabia after a ban of 35 years, with plans to have more than 2000 screens running by 2030.
This all became possible, when clerical hold over the kingdom was eviscerated. The orthodox clergy with its antiquated and rigid doctrines was the biggest obstacle in the way of progress and development of the kingdom. Addressing this issue, Prince MBS said that he aimed to have Saudi Arabia start "Returning to what we were before—a country of moderate Islam that is open to all religions and to the world." He told the country's clerics that the deal the royal family struck with them after the 1979 siege of Grand Mosque in Mecca was to be re-negotiated.
The crown prince believes that industrialization and wahhabism are mutually exclusive. The wahhabies are committed to fixed social and gender relationships. These are consistent with an economy built on oil sales, but industrialization requires a dynamic culture with social relations constantly shifting.
Inter alia, Ayaan Haris Ali, a celebrated author and human rights activist claimed that if MBS "succeeds in his modernization efforts, Saudis will benefit from new opportunities and freedoms, and the world will benefit from curtailing Wahhabi radicalization agenda. A decade from now, the kingdom could look more like the UAE, its prosperous and relatively forward looking neighbor".
In the end, I would like to quote Prince Mohammad bin Salman who while addressing to packed audience at the Future Investment Initiative forum in Riyadh said that Middle East can be the "New Europe" and that he would like to see the economic transformation of the region happen within his life time. He said: "his 'war' was restoring the Middle East to its past glory. "I believe that the new Europe is the Middle East". "Saudi Arabia in five years, he added," will be completely different".