The foreign policy strategy of any state includes a certain set of means and ways to ensure the practical achievement of its goals. Searching for allies or temporary partners that will help serve a specific purpose has always been an essential part of this strategy. In the past, the belief was that this was primarily the concern of "smaller" states interested in forging an alliance with a strong patron. However, the sharp imbalance that has emerged in international relations in the decades since the collapse of the USSR has shown that large states that are engaged in global politics are just as interested in building various types of alliances and partnership as "smaller" states. Sometimes even more so. Recent diplomatic practice has demonstrated that keeping such relations on an even keel demands that the parties delicately balance their understanding of the limits to their mutual concessions and constantly check that they are "on the same page." The latter is done to preserve confidence in rapidly changing circumstances that are often beyond their control and, most importantly, to ensure they do not present each other with an impossible choice, which is something that happened between the United States and Turkey within NATO, and quite recently in the Union State of Russia and Belarus.
Metamorphoses of U.S. politics from Clinton to Trump demonstrate how the benefits from allied relations may transform into a tarnished image. Having failed to adapt to a world in which it has lost its global dominance, the United States under Obama and particularly under Trump chose to neglect traditional diplomacy, which involves finding ways to align the possibly diverging interests of allies. In regard to Europe, this policy was encapsulated in the withdrawal from multilateral trade partnership agreements, the use of NATO to exert pressure on allies, the introduction of sanctions, and the employment of other methods of gaining unilateral economic and political advantages.
The Middle East is even more indicative in this respect. Within a very short period of time, U.S. foreign policy in the region has oscillated between extremes. America's allies in the Gulf were alarmed when Obama, looking to be "on the right side of history," rapidly withdrew support for Mubarak when the protests in Egypt broke out (in February 2011) and when the United States effectively gave in to Iran in the struggle for influence in Iraq. Trump's demonstrative turn towards Saudi Arabia, coupled with the U.S. withdrawal from the multilateral agreement on the Iranian nuclear programme and the subsequent policy of applying "maximum pressure" on Iran, negatively affected U.S.–EU relations, caused a split in the Cooperation Council for the Arab States of the Gulf and failed to allay their concerns regarding the reliability of the United States as an ally. Finally, the concessions to Israel, which no U.S. President had dared make before (no matter how their Middle East policies zigged and zagged), added new wrinkles to the issue. As a result, the Trump administration approaches the 2020 presidential elections with an unprecedented burden of problems in its relations with its North Atlantic allies, in an almost complete isolation owing to its illegal actions in the UN Security Council concerning the lifting of the Iranian sanctions, and having generally lost its moral and political prestige.
In the same period of time following the collapse of the Soviet Union, Russia had failed to fit into the architecture of pan-European security and was faced with a choice: given NATO's territorial expansion and the ineffectiveness of such collective mechanisms as the CIS and OSCE, what policy should it pursue moving forward? Does Russia see its future self as an independent centre of power with a free hand? Or does it want to be an influential actor within new alliances and integration unions? The answers to these questions are more or less clear today.
Russia is steering its own course in relations with the West, acting in its own interests, yet not shutting the door on an equal dialogue designed to search for points of contact on the most conflict-ridden problems. At the same time, Russia has made efforts to build a sub-system of inter-country alliances to counterbalance the NATO–EU pairing. These efforts have led to multilateral diplomacy guided by the principle of "going as far the other party is prepared to go." These efforts have resulted in the Collective Security Treaty Organization (CSTO) in the military–political arena, the BRICS (Brazil, Russia, India, China, South Africa) alliance in the geopolitical arena, and the Eurasian Economic Community (EurAsEC) and the Customs Union in the trade and economic arena. Compared with western alliances that entail transferring part of one's sovereignty to supra-national bodies, members of these unions are more free in their commitments, although they share Russia's stance on the key issues of global politics.
Following a brief hiatus in the 1990s, Russia returned to the Middle East, no longer shackled by ideological clichés. The very paradigm of Russian–Arab relations had changed. They were no longer characterized by unilaterality and were developing over a wide spectrum. Pride of place was given to such foreign political landmarks as the achievement of national security in the face of new threats emanating from the chronic instability in the region, the support for Russian businesses, and the measures to counteract external intervention aimed at regime change for the sake of political expediency (in extreme cases, this would be done by force, but mostly it would be done by establishing networks based on coinciding interests). These were the landmarks that Russia used to guide itself post-2011, when the Middle East entered a protracted era of reconstruction. This pragmatic approach was largely responsible for preserving business partnership relations with Egypt, Iraq and Algeria, all of which experienced regime changes, as well as for building coherent relations with Saudi Arabia and other Gulf states, where existing differences on conflict settlement do not get in the way of bilateral cooperation in trade and economy and coordinating policies on the global energy markets.
Russia gains certain benefits from its ability to maintain business partnership ties with all the regional and non-regional actors in the Middle Eastern conflicts, including Turkey, the Kurds, Hezbollah, Iran, Saudi Arabia, and the Palestinian authorities in Ramallah and Gaza. At the same time, it is clear that this situation and, in particular, the widespread concept of Moscow as an "impartial mediator" or "honest broker," is with increasing frequency being used for unseemly purposes, such as shifting the responsibility for the actions or inactions of other parties in the region or outside it onto Moscow. In today's new multi-layered conflicts, no single actor is capable of holding all the settlement threads in its hands.
Russia and Syria: Questions of War and Peace
Russia and Syria have gradually become allies since the civil war broke out in the Middle East state in 2011. The leaders of both countries have said as much, and it is taken as a given in the West and the other countries in the region.
At the same time, the complicated entanglements of relations both in and around Syria have prompted certain questions from our colleagues and institutional partners in the Damascus Center for Research and Studies. Most of them are quite logical and do indeed need to be discussed at the expert level to begin with.
Russia and Syria have a long history of cooperation in many areas, and the countries were particularly close during the presidency of Hafez al-Assad, the outstanding statesman who enjoyed worldwide respect. A Treaty of Friendship and Cooperation was signed back then, but it was more of a framework document that did not impose any specific international legal commitments on either party. These were relations of trust that withstood the test of the war with Israel in 1973 in the Golan Heights and the Civil War in Lebanon (1975–1989), where Syrian troops fought and Soviet military advisors participated indirectly. There were also disagreements on the situation in the Palestinian movement and the attitude to Yasser Arafat personally. Yet these differences were resolved through regular trust-based dialogue at the highest level and through close military-political consultations.
In the 1990s and the early 2000s when Russia, burdened by its domestic problems, "withdrew" from the Middle East, Russia–Syria relations were in decline. After being elected president, Bashar al-Assad steered a course for Europe, for Jacques Chirac's France in particular, viewing it as a centre for containing the United States, which had accused Syria of supporting the Iraqi resistance to the American occupation [1]. Bashar Al-Assad's first visit to Russia took place in 2005. The agreements achieved at the highest level covered a wide range of issues in military-technical and economic cooperation in the context of Syria fully settling its debt, and they gave a new impetus to developing bilateral relations in the changing geopolitical circumstances.
In 2011, the civil conflict in Syria transformed into an armed confrontation. Since then, Russia–Syria cooperation has been dominated by its military component. Russia directly intervened in the conflict at the request of President Bashar al-Assad, a fact that was accounted for by the intergovernmental agreements between the two countries, which, unlike the largely for-show agreements concluded with a number of Arab states in the past, set out specific commitments for both parties. The relations were thus given a new quality. All efforts were channelled into repelling the terrorist threat and saving Syria's statehood. In the run-up to the decisive intervention of the Russian Aerospace Forces, most military experts around the world agreed that the "terrorist international" had made it as far as the suburbs of Damascus, and that regime change was imminent, even though Iranian units and Lebanese Hezbollah were fighting in Syria.
Five years later, the military and administrative infrastructure of Islamic State has been destroyed, the armed opposition is weakened, and the remaining pockets of resistance no longer posit a real threat to the al-Assad regime [2].
Back then, the objectives were clear and, naturally, there were no questions as to what the Syrian people expected from Russia. Why did Moscow and Damascus experience an upsurge of information attacks along the lines of "who needs whom more"? What are the reasons for the "uncertainties" and "doubts" that Syrian political analysts ponder in a friendly manner, wondering whether or not Russia intends "to give up on Syria and leave the regime to deal with the increasing pressure" from the United States? What changes have happened now that the active phase of the conflict has ceased?
The official statements from the Russian side leave no doubts as to its principled stance. Keeping air force and naval bases in the Mediterranean is a strategic move, meaning that Russia does not have any "withdrawal scenarios." According to the Ministry of Defence of the Russian Federation, materiel support for the Syrian operation does not exceed the funds budgeted for defence. It is flexible and generally tends to shrink as military action deescalates.
Legitimizing "entry" is another matter entirely, both from the point of view of legal documents concluded between Russia and Syria and on a broad international scale. And it is something that does not depend on Russia alone. Fundamentally, it should be in the interests of Damascus itself. That is, the two countries are effectively doomed to find a balance of power in the long term, both in a war that cannot last indefinitely, and during the post-war period. Our point here is clear: using political realism as a stepping stone, Russia and Syria need to properly balance common strategic goals and search for optimal ways to deal with possible tactical differences.
A Hierarchy of Priorities
It is noteworthy that, in his analytical article, my esteemed colleague Aqeel Mahfoud describes the current situation in Syria as a war with "no end in sight" and asks Russia such questions as: What is the "middle ground" between "'high costs' and 'low returns' … between 'retreating' from Syria and 'continuing' the course?" It is thus clear that certain "misunderstandings" have emerged, and in order to properly analyse the prospects, we need to jointly access the essence of the point in time we arrived at after five years of allied cooperation.
Our general assessments are essentially the same. The challenges and threats that Syria currently faces are economic, a destructive effect of the sanctions, and the U.S. "Caesar Act" in particular, with the coronavirus pandemic making the situation worse. The reality is that there are virtually no prerequisites for implementing major post-war reconstruction projects in Syria. Most Syrians are fighting for survival in the face of growing prices, food, power and fuel shortages and a destroyed living infrastructure. The Syrian government is mobilizing its limited financial resources to mitigate the socioeconomic consequences for the regime, focusing on supporting business activities and preserving the system of subsidies. At the same time, it is quite clear that resolving the problem of the economy's uninterrupted functioning cannot be solved without urgent outside assistance. It is also obvious, however, that, unlike in the case of Lebanon, the sources of such assistance for Syria are very few.
The Russian government, in turn, is doing everything possible to provide real aid to the people of Syria (urgent deliveries of grain, pharmaceuticals and equipment in the form of grants or through contracts; reconstructing civil infrastructure facilities, communication lines; providing humanitarian aid, etc.). The government is encouraging Russian businesses to cooperate with Syrian companies more actively through public-private partnerships and by granting them most favoured nation status. It should be said, though, that the method of "giving commands" has little effect in the Russian economy compared with Soviet times. Russia expects the Syrian government to take further steps to set up both central and local governance systems that would ensure corruption is dealt with, offer preferences to foreign investors, make sure that laws are obeyed and that the "military economy" would give way to normal trade and economic relations as speedily as possible. President Bashar al-Assad's address to the members of the newly formed government can be seen as a major step in this direction.
It should be noted in this connection that the article published by the Damascus Center for Research and Studies focuses on Russia, and most questions are addressed to Moscow as if it holds some kind of a "magic key" to resolving all the problems. At the same time, practical advice and friendly criticism are perceived as "pressure" and "interference." As for the negative dynamics, what is Damascus' attitude to the fact that after the active military phase was over, little changed aside from the strengthening of "psychological pressure" and tightening of the "economic noose" on Syria? And regarding the positive dynamics, what conclusions should the Syrians themselves draw concerning the balance of power and political steps that should be taken? These important aspects slid under the radar of our Syrian colleagues. We would like to understand what is meant by the phrase "returning to the 'requirements' of UN Security Council Resolution No. 2254 […] would bring us back to March 2011."
Russia's position on the issue of the Syrian settlement, President Vladimir Putin has said on numerous occasions, proceeds from the premise that a military solution is impossible. At the talks held with Special Envoy of the Secretary-General for Syria Geir Pedersen in Moscow on September 3 (which took place only a few days after the session of the Constitutional Committee's Drafting Commission in Geneva), Minister of Foreign Affairs of the Russian Federation Sergey Lavrov confirmed that Russia supports Pedersen's efforts to help the Syrian people come to an agreement themselves on constitutional reform in accordance with UN Security Council Resolution 2254 as a sovereign state and one of the guarantors of the Astana process. This stance has been approved by the "Astana Troika," it is known to the Syrian leadership and does not prompt open objections.
Some Russian political analysts that are in the know expect Syria, and probably President Bashar al-Assad himself, to spearhead some major initiatives that will jumpstart the Geneva process – not as a return to the 2011 status quo, but as a means of restoring Syria's territorial integrity and bolstering the country's statehood on the inclusive foundation of national accord. A flexible approach on the part of Damascus and a better understanding of its intentions would certainly help Russia, giving it more solid ground in its contacts with western and Arab partners. In the current reality, Syria can hardly be "rehabilitated" economically without coordinated international efforts. This is the kind of convergence of interests that would make it possible to bring together external aid and progress in the intra-Syrian dialogue into a single stabilization package.
Another important set of issues raised by our Damascus partners pertains to Russia being "an ally for Syria, Israel, Iran and Turkey" in the continuing conflict and to what the nature of Russia–U.S. contacts is.
It is no secret that the foreign political services of both countries have always maintained a working exchange of current information. This is particularly true of the current situation. My many years of experience in the diplomatic service (in Syria among other states) allow me to state confidently that the Ministry of Foreign Affairs of the Russian Federation regularly informs the Syrian leadership about its talks with its western and regional partners on issues that concern Syria. If there is any "uncertainty" within the Syrian public or the Syrian expert community about this fact, it might rather be explained by Russia being excessively guarded about sensitive information that concerns its relations with its allies, or by Russian media's inability to demonstrate any kind of subtlety when it comes to foreign political steps in this area and properly explain Russia's intentions to the world at large. Incidentally, Syria itself is far more guarded and "secretive" in its media coverage of its relations with Russia – and this coverage is often, quite frankly, far more tendentious.
Most Russian experts view Russia–Syria relations on the matters of war and peace as a relationship of "twins" connected by "kindred threads." Their western colleagues share this point of view, indicating that the United States and Europe no longer tie compliance with UN Security Council Resolution 2254 with Assad's "removal." Instead, they adopted the concept of constitutional reform and democratic elections under the UN's supervision. It is natural for allies in protracted and convoluted conflicts to have some misunderstandings. Aqeel Mahfoud notes that "the Syrian people understand […] that Russia does not approach the issue from a Syrian perspective." The main thing is that if strategic "constants" are in place, which is undoubtedly the case, then periodical tactical differences should be resolved in a timely manner, on the basis on openness and trust.
At the level of government and opposition forces, the Syrian people should take into account the fact that Russia has its own global interests that do not always coincide with those of the Middle East. Russia–Syria relations cannot be equated with relations with influential regional actors, which are based on different considerations. But one thing brings them together: a common history, coinciding interests in regions outside Syria and mutually beneficial cooperation, including in the military area. It is thus wrong to posit an "either/or" question.
On the other hand, a realist assessment of the situation "on the ground" reveals that the existence of particular situational arrangements with Israel and Turkey is something that benefits Syria itself. Let us take, for example, agreements on southern Syria, in which Israel unofficially participated. It was these agreements that allowed Syria to regain control of its southern provinces, provided that it complied with the terms that did not breach its sovereign rights. Russian officials did not hide the fact that it meant withdrawing Iranian and pro-Iranian military units from the 80-kilometre security zone and using national reconciliation principles to form local authorities. Russia is entitled to expect Syria to comply with these conditions.
Or let us take the agreements reached between the presidents of Russia and Turkey on March 4, 2020, concerning Idlib and which were achieved as part of the implementation of the de-escalation zone agreement developed by the "Astana Troika" with Syria's participation. This development makes it possible to avoid the worst-case scenario, which would not have been in the interests of Syria, Russia and Turkey. In no way does it change the attitude towards the Idlib problem as part of the principled approach to restoring Syria's territorial integrity and the joint fight against terrorism.
As for U.S.–Syria relations, Russia is pursuing a realistic policy here aimed at preventing incidents that could result in an armed clash, and at the same time is searching for opportunities to interact in those areas where the interests of Russia and the United States may coincide without detriment to the "strategic constants" of Russia's relations with its Syrian ally. Recently, tensions in northeast Syria, where the U.S. military presence is concentrated, have increased noticeably, which makes further developments less predictable. Consequently, the parties focus specifically on the "de-conflicting channel" and simultaneously draw "red lines" that should not be overstepped. Politically, Russia endeavours to promote understanding between Damascus and the Kurds on their constitutional status, which increases the chances of restoring Syria's territorial integrity as part of the post-conflict settlement.
Memories of the Future
They say that "it is difficult to make predictions, particularly about the future." The issues outlined by our Syrian partners for the "strategic dialogue" are so broad that it is impossible to cover everything. In conclusion, I would like to make a few brief remarks.
The Syrian people are known to hold different views of the country's situation and of Russia's role in Syria's affairs. Part of civil society is currently outside Syria, and they are by no means terrorists or Russophobes. Consequently, as it supports Bashar al-Assad, Russia emphasizes an intra-Syrian agreement on a model of Syria's future state that would ensure the country against bloody civil wars. Clearly, there can be no return to 2011, and the Syrian people themselves should decide how to reform their state and society. During the protracted wars in Afghanistan, Iraq and the Balkans, the United States was engaged in social engineering and state-building, but these tasks proved too much for them. Russia also had its own regrettable experience in Afghanistan, since every war has its own logic that sooner or later outweighs politics.
As the summer 2021 presidential elections approach, a feeling of hopelessness and anxious expectation is engulfing the international community and Syrians of various political persuasions. Numerous scenarios, largely pessimistic, are being developed – as far as the "Balkanization" of Syria or even a clash between the United States and Russia or between Russia and Turkey on Syrian soil.
There is thus only one thing we can say: if compromise solutions are found, the settlement of the Syrian conflict could serve as a precedent for the global community and a key to undoing other conflict knots. Alternatively, if the right conclusions are not drawn from the lessons of 2011, Syrian settlement may turn into a time bomb for Syria's sustainable domestic development.
[1]Kleib, Sami. The Destruction of Syria or the Departure of Assad? Moscow: Biblos Konsulting Publ., 2018. pp. 66–70.
[2]Islamic State (IS) is a terrorist organization banned in Russia.
From our partner RIAC
Turkish Strengthened Parliamentary System
"Corrected" or "enhanced" system of parliamentary debate, thoroughly sat on Turkey's agenda in recent days. There are two reasons for this. First, it is unclear what, all from a single source power is collected, brought Turkey no balance-point of the current regime where there is no monitoring mechanism. Of democracy, of freedom, which abolished the rule of law, both inside and outside the war which, as all institutions of workers pouring connected to a single person, the economy of bottoming out, which is a record level of unemployment, inequality of well increase as a Turkey. Undoubtedly, the first step to get out of this darkness and tidy up the wreckage is to get rid of the one-man regime called the "Presidential Government System". The question then arises of what kind of management system to replace. The second reason is the increasing signs that the MHP-backed AKP government is about to end. A transition period will begin after the end of AKP rule. But where is the transition? This question should be discussed and an answer should be sought.
The parliamentary system has led to the domination of the majority over the minority in Turkey. Since there are no mechanisms to prevent the executive from dominating the legislature, the power is meeting in the hands of the prime minister, who is the head of the ruling majority party. The end of the independence of the judiciary, the silencing of the press, the pressure on the opposition, the arbitrary administration all took place in the parliamentary system.
Such a new democracy changes the focus of politics. The subject of politics, political parties cease to be party heads, but become the people themselves. However, in order to create a grassroots popular movement, people need to unite within the framework of a project and not be a "mass", but turn into a "people" that decide their future. Such "people" make decisions about their own problems and demand that governments implement these decisions. Such a people does not leave their future to the rulers, they take control of their future. Such a people becomes the engine of change in society, creates a libertarian, egalitarian, new society.
One of the most important features of participatory democracy is that it is based on equality. Equality in income distribution as well as in participation can be achieved in this way. We have seen the concrete application of this in the example of Porto Allegre in Brazil.
There are many different models of participatory democracy. These models cover a wide spectrum, from the budgeting powers of local units to different decision-making platforms. It is necessary to discuss these and, according to the results, the construction of local democratic institutions.
However, no matter what model is adopted, participatory democracy has some unchangeable basic principles:
Participation is open to all who live in that place.
Participatory democracy institutions are independent from the state. The aim of the system is to realize a power sharing between representative democracy institutions and local democracy institutions. Representative democracy institutions will lose their power as they will transfer some of their powers to local institutions.
But considering that representative democracy is not working well anyway, this weakening is not a loss for democracy.
Informing the public correctly. For this, there is a need for effective use of social media as well as the prevalence of freedom of expression and press in the country.
Participatory democracy leads to deepening democracy and creating a culture of participation. However, the main problem here is that the people adopt this culture with an active citizenship awareness. Successful pilot project implementations are required for this.
Let's not forget that my imagination of the future determines what we will do now.
The Battle for Jerusalem: Turkey's Erdogan stakes his claim
Turkish President Recep Tayyip Erdogan didn't mince his words at this month's opening of parliament. In his first assertion of a claim to a lost non-Turkic part of the Ottoman empire, Mr. Erdogan declared that Jerusalem is Turkish.
"In this city, which we had to leave in tears during the First World War, it is still possible to come across traces of the Ottoman resistance. So Jerusalem is our city, a city from us," Mr. Erdogan said.
He went on to say that "the current appearance of the Old City, which is the heart of Jerusalem, was built by Suleiman the Magnificent, with its walls, bazaar, and many buildings. Our ancestors showed their respect for centuries by keeping this city in high esteem."
Mr. Erdogan was referring to the 16th century Ottoman sultan, a sponsor of monumental architectural development, who is widely viewed as having protected his Jewish subjects.
In July, Mr. Erdogan described that month's return of Hagia Sophia in Istanbul, a sixth century Orthodox-church-turned-mosque-turned-museum, to the status of a Muslim house of worship as paving the way for the "liberation" of Jerusalem's Al-Aqsa mosque, Islam's third holiest site.
Mr. Erdogan's office released a month later a four-minute video clip suggesting that Turkey's quest for leadership of the Islamic world was as much a military and nationalist endeavor as it was a religious drive. Laced with martial music, the clip meshed religious and Ottoman symbolism. Entitled Golden Apple, the clip ended with a panorama view of Al-Aqsa.
The president, who embeds his often raw nationalism in a religious mantle, can have no illusion that Jerusalem would return to Turkish rule.
Yet, by putting forward his claim, Mr. Erdogan hopes to put his quest for leadership of the Muslim world on par with that of one Turkey's staunchest rivals, Saudi Arabia. The kingdom is home to Islam's two most sacred cities, Mecca and Medina.
Rather than seeking to regain lost Ottoman territory, Mr. Erdogan is staking a claim to custodianship of Jerusalem's Haram ash-Sharif or Temple Mount and Al Aqsa mosque compound that currently rests with a Jordanian-controlled religious endowment known as the Waqf.
The president escalated his rhetoric at a moment that the Palestine Authority has reached out to Turkey as well as Qatar in the wake of the normalization of relations between Israel, the United Arab Emirates and Bahrain and a series of statements by prominent Saudi and other Gulf leaders taking President Mahmoud Abbas' administration to task for squandering opportunities for peace with the Jewish state.
Mr. Erdogan's claim adds to Jordan's worries that Israel, in the wake of the formalization of its ties to Gulf states, could support Saudi ambitions to join the Hashemite kingdom, if not replace it, as the holy site's administrator.
Israel Hayom, Israel's most widely read newspaper that is supportive of Prime Minister Binyamin Netanyahu, quoted an unidentified Arab diplomat as saying that Saudi funds were needed to counter Turkish influence in Jerusalem.
"If the Jordanians allow the Turks to operate unhindered at the Al-Aqsa Mosque compound, within a matter of years their special status in charge of the Waqf and Muslim holy sites would be relegated to being strictly 'on paper,'" the diplomat was quoted as saying in June.
Raed Daana, a former director of preaching and guidance at the Al-Aqsa Mosque Directorate, said in 2018, in the wake of US President Donald J. Trump's recognition of Jerusalem as Israel's capital, that Saudi Arabia had secretly invited Palestinian Muslim dignitaries in a bid to garner support for a Saudi role in the Waqf.
Mr. Daana attributed the secrecy in part to a refusal to accept the invitation by a number of Palestinian religious figures.
Jordan last year increased the number of members of the Waqf from 11 to 18 in a bid to give it a more a more Muslim rather than exclusively Jordanian flavour and to fend off attempts by regional powers to muscle their way into the body.
The new members included officials of Palestinian President Mahmoud Abbas' Palestine Authority as well as figures with links to Turkey and Gulf states like Sheikh Ekrima Sabri, a former grand mufti of Jerusalem and Holocaust denier who has defended Mr. Erdogan's militancy regarding Jerusalem; and Mr. Sabri's successor, Muhammad Hussein, who had close ties to the United Arab Emirates until he last month barred Emiratis from visiting Al Aqsa in protest against the UAE's recognition of Israel.
Mr. Erdogan has in recent years been laying the groundwork for his claim with millions of dollars in donations to local Islamic organizations as well as Turkish religious activists and pilgrims in Jerusalem whom Israel has accused of instigating Palestinian protests.
Turkey's Directorate General for Religious Affairs (Diyanet), that is part of Mr. Erdogan's office, lists Al-Aqsa as a site for the umrah, the lesser Muslim pilgrimage.
Israeli sources say Turkey's cultural center in Jerusalem as well as a Turkish renovated coffeeshop two minutes from the city's Western Wall that is adorned with Turkish and Palestinians flags as well as portraits of Mr. Erdogan and Ottoman Sultan Abdul Hamid II serve as a meeting point for activists and pilgrims.
"Turkey is working diligently to deepen its involvement and influence on the Temple Mount, in the Old City of Jerusalem, and in east Jerusalem neighbourhoods. It is encouraging welfare-religious (dawa) activities…aimed at drawing the Palestinian public toward the Turkish-Islamic heritage and at weakening Israel's hold on the Old City and east Jerusalem," said conservative Israeli journalist and analyst Nadav Shragai.
Kingdom's journey from ultra-conservatism to ultra-modernism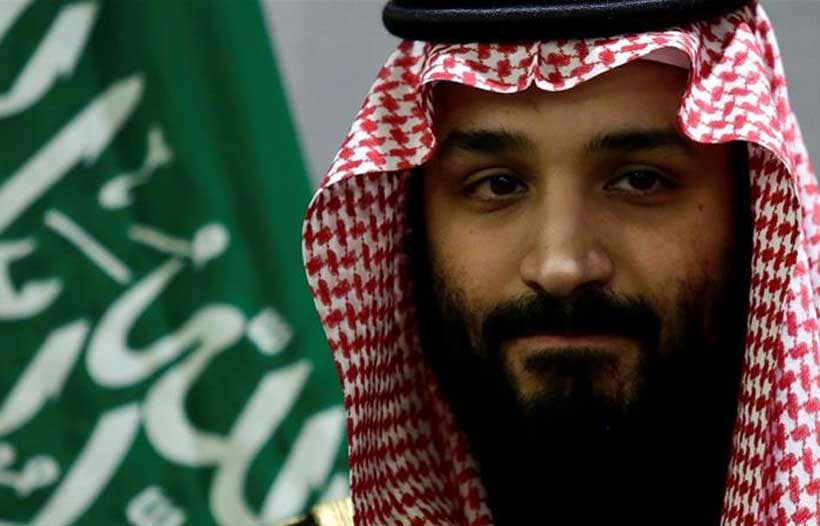 Saudi Arabia, currently, is undergoing a phenomenal metamorphosis; a country widely known for its ultra-conservative posture is now gradually moving towards liberalism. It is witnessing a remarkable transformation in its socio-economic-cultural contours. The kingdom, once influenced and controlled by orthodox clergy, did not let women come out of their domestic confines but, now, the situation has diametrically changed. It has allowed the womenfolk incredible latitude to not only come out of home but also to travel abroad independently. They are, thus, supposed to contribute to country's socio-economic development by working shoulder to shoulder with men. Economy, too, is being diversified; the kingdom is jettisoning its chronic dependence on oil revenues and is moving towards rapid Industrialization. Acculturation, once regarded as taboo by Saudi society is now, being appreciated bit by bit.
The man, who masterminded this movement of colossal change, is none other than Crown prince Mohammad bin Salman (MBS); He is the real catalyst that is working devotedly and diligently to improve his country's image nationally and internationally. His ideology is described as nationalist and populist, with conservative attitude towards politics and a liberal stance on economic and social issues.
However, His style of governance came under severe stricture by journalistic community. He has been dubbed as "extremely brutal" by journalist Rula Jabrael and "authoritarian" by Late Jamal khashoggi. On contrary, his move to reform the country has been widely lauded and supported by Saudi populace.
Prince Mohammad is of opinion that his country has been severely harmed by traditional clergy that considered any reformative move as a sin and hence, has kept the country stagnant economically and socially. He emphatically stated at one occasion: "we are returning to what we were before, a country of moderate Islam that is open to all religions and to the world. We will not waste 30 years of our lives dealing with extremist ideas. We will destroy them today." He later added that Saudi Arabia "will remain committed to the principles "of Islam, "the religion of tolerance and moderation". The kingdom "will keep on fighting against extremism and terrorism"—a message directly meant to counter the outrageous edicts released by leading clerics against anything they perceived a threat to Saudi society.
The crown Prince took the clergy as a great hurdle in the way of kingdom's socio-economic development. He, therefore, trimmed its wings of power by stripping it of its policing powers. Instead, the government took the reins into its hands to guide the society. Now, with the passive and emaciated clergy, Prince is aggressively pursuing his agenda of reforms.
"Vision 2030" is the bedrock of Prince Mohammad's scheme of socio-economic change. Under this vision, he is going to transform country's economic physiognomy. Vision 2030 aims at steering Saudi's economy towards more diversified and privatized structure. It expounds goals and measures in various fields, from developing non-oil revenue and privatization of the economy to e-government and sustainable development.
To this end, Bin Salman, in October 2017, at the inaugural conference of Future investment initiative in Riyadh, announced the plan for the creation of NEOM, a $ 500 billion economic zone to cover an area of 26000 sq km on Saudi Arabia's Red Sea cost, extending into Japan and Egypt. NEOM aims at attracting investment in sectors of renewable energy, biotechnology, robotics and advanced manufacturing.
A project to build Saudi Arabia's first nuclear reactor was also announced by Prince Mohammad in November 2018. The kingdom aspires to build 16 nuclear facilities over the next 20 years. Efforts to diversify Saudi energy sector also include wind and solar energy.
Apart from this, a much awaited high-speed railway line connecting two holiest cities of Islam Mecca and Medina was inaugurated by Mohammad bin Salman (MBS) in last week of September 2018. The Harmain Express is 450 km line travelling up to 300 km/h that can transport around 60 million passengers annually.
In addition, before the outbreak of corona virus, in order to boost tourism industry, the kingdom started issuing e-visas to tourists. It opened up its borders to fans of live sport, music and culture for the first time with the launch of a new online visa process dedicated to welcoming international tourists.
Moreover, in 2016, Prince Mohammad Bin Salman (MBS) shared the idea for "Green cards" for non-Saudi foreigners with Al-Arabia Journalist Turki Al-Dakhil. In 2019, Saudi cabinet approved a new residency scheme "Premium Residency" for foreigners. The scheme will enable expatriates to permanently reside, own property and invest in the kingdom.
Prince MBS is staunch proponent of women emancipation. He contends that dream of progress and sustainable development cannot be realized unless women become part and parcel of workforce. He, therefore, has brought about many reforms pertaining to the status of women in Saudi society.
For this very purpose, he allowed women to drive in the kingdom. Driving licenses are, therefore, being issued to women at a very fast pace; the number of women drivers on the road, according to Saudi officials, is expected to grow to 3 million by 2020. Further, Saudi women may now attend soccer matches and sporting events. Gyms and fitness centers for women are being established. They can also join the military and intelligence services. They are allowed to open their own business without male's permission and to travel abroad independently without male guardian. In this very spirit, Saudi Arabia appointed its first woman to head Saudi stock exchange.
On entertainment side, Saudi government has established an entertainment authority that began hosting comedy shows, professional wrestling, live music concerts and monster truck rallies.
In April 2017, Prince MBS announced a project to build one of worlds largest cultural, sports and entertainment cities in AL-Qidiya, southwest of Riyadh. The plan includes a safari and a six flags theme park.
Additionally, cultural transformation of the kingdom is also underway. It held its first public concert by female singer in December 2017. And in January 2018, a sport stadium in Jeddah became the first in the kingdom to admit women. In April 2018, the first public cinema opened in Saudi Arabia after a ban of 35 years, with plans to have more than 2000 screens running by 2030.
This all became possible, when clerical hold over the kingdom was eviscerated. The orthodox clergy with its antiquated and rigid doctrines was the biggest obstacle in the way of progress and development of the kingdom. Addressing this issue, Prince MBS said that he aimed to have Saudi Arabia start "Returning to what we were before—a country of moderate Islam that is open to all religions and to the world." He told the country's clerics that the deal the royal family struck with them after the 1979 siege of Grand Mosque in Mecca was to be re-negotiated.
The crown prince believes that industrialization and wahhabism are mutually exclusive. The wahhabies are committed to fixed social and gender relationships. These are consistent with an economy built on oil sales, but industrialization requires a dynamic culture with social relations constantly shifting.
Inter alia, Ayaan Haris Ali, a celebrated author and human rights activist claimed that if MBS "succeeds in his modernization efforts, Saudis will benefit from new opportunities and freedoms, and the world will benefit from curtailing Wahhabi radicalization agenda. A decade from now, the kingdom could look more like the UAE, its prosperous and relatively forward looking neighbor".
In the end, I would like to quote Prince Mohammad bin Salman who while addressing to packed audience at the Future Investment Initiative forum in Riyadh said that Middle East can be the "New Europe" and that he would like to see the economic transformation of the region happen within his life time. He said: "his 'war' was restoring the Middle East to its past glory. "I believe that the new Europe is the Middle East". "Saudi Arabia in five years, he added," will be completely different".