Controversial Israeli soccer club may be litmus test for UAE soft power ploy
An Emirati offer to invest in Israel's most controversial soccer club could serve as a figurative litmus test of hopes that Arab recognition of the Jewish state may persuade it to be more empathetic towards Palestinian national aspirations.
It was not immediately clear whether the offer was to acquire or co-invest in Beitar Jerusalem, notorious for its links to the ruling Likud party and the Israeli far-right as well as racist anti-Arab, anti-Muslim sentiments among an influential segment of its fan base.
Israeli sources suggested that the offer was made by a businessman with close ties to the Abu Dhabi United Group for Development and Investment (ADUG).
ADUG, owned by UAE deputy prime minister Sheikh Mansour bin Zayed Al Nahyan, a half-brother of Crown Prince Mohammed bin Zayed, has a majority stake in Football City Group that controls soccer clubs on four continents, including Manchester City FC.
Israeli media reports said that the offer was made to club owner Moshe Hogeg.
Mr. Hogeg has been struggling to confront La Familia, a militant hard right fan group that has stopped Beitar from hiring Israeli Palestinian players, denounced the contracting of Muslims, and regularly chants 'Death to Arabs' and 'Death to Muslims' during matches.
Mr. Hogeg last year faced down La Familia who demanded that a new hire, Ali Mohamed, change his Muslim name, even though he is a Nigerian Christian.
UAE officials have argued that establishment of diplomatic relations with Israel stopped the government of Prime Minister Binyamin Netanyahu from annexing parts of the West Bank, occupied since Israel conquered it in the 1967 Middle East war.
Mr. Netanyahu said he had suspended, not cancelled his annexation plans.
A UAE stake in Beitar would take the Gulf state's soft power ploy to an arena that is both the Likud's heartland as well as football that evokes deep-seated passion in a soccer-crazy country.
Founded during the period of the British mandate in Palestine to create the 'New Jew' who would be able to build and defend the Jewish state, Beitar initially drew many of its players and fans from Irgun, an extreme nationalist, para-military Jewish underground group.
Among the club's fans were throughout the years right-wing Israeli leaders. Today, they include Mr. Netanyahu and multiple members of his government.
In interviews with Israeli media, the Emirati businessmen hinted at the soft power aspect of the UAE initiative.
"Fanaticism is rooted in ignorance and fear of the other. If there is a spirit of tolerance, we can create an atmosphere of pure friendship between us and others. Sports is an international language graced with the ability to promote tolerance and peace between nations and people," Israeli tv channel Sports 5 quoted him as saying.
The businessman made no explicit reference to the Israeli-Palestinian conflict, but his remarks appeared to refer to it.
Emiratis appear to hope that a UAE stake in Beitar will boost the club's more moderate fans, weaken its more militant fan base, and help shape a public opinion that is more willing to compromise with the Palestinians.
They count on fans like Yitzhak Megamadov who told Al-Monitor in response to the UAE bid: "I tell our fans to open their hearts and minds and receive them with open arms. They are our cousins. They want real peace and solidarity. We have gotten used to knowing about Palestinian Arabs through terrorist attacks and war. … We need to educate ourselves and change our perspectives."
It's an approach that worked when Sheikh Mansour bought Manchester City in 2008 in what critics described as a reputation laundering operation. The English club's fans embraced its new cash-flush owners, rejecting human rights activists' concerns about the UAE's regular abuse of human rights.
Winning over fans is likely to prove a lot easier than changing Israeli policies, something more powerful players like the United States and Europe have unsuccessfully tried.
The Knesset, Israel's parliament, voted down an amendment that would have added equality for minorities to a controversial law defining Israel's Jewish character just days after Israel signed agreements establishing diplomatic relations with the UAE and Bahrain at the White House.
In other words, there is little reason to believe that the businessman and the UAE together with Bahrain can achieve what others did not.
Fact of the matter is that the carrot of recognition has not helped solve the Palestinian problem or fundamentally change Israeli policy in the 18 years since Saudi Arabia first unveiled an Arab peace plan that offered recognition in exchange for land.
Neither did the earlier peace treaties between Israel, Egypt, and Jordan, two states that, unlike the UAE and Bahrain, had and still have a direct stake in the Israel-Palestine conflict.
Nor did it stop US President Donald J. Trump from accepting the legitimacy of annexation of occupied Palestinian land. Mr. Trump has endorsed Israeli annexation of East Jerusalem as well as the Golan Heights, captured from Syria in 1967.
What an Emirati stake or acquisition in Beitar will do is enhance Israeli empathy for the UAE.
Without a tangible political fallout beneficial to Palestinians, It will also reinforce critics' assertion that the UAE is using the Palestinian issue as a fig leaf for a move that serves Emirati issues with no Palestinian dividend.
The Emiratis may find that time does not work in their favour. They appear to be playing a long game on an unstable board that could prove incapable of sustaining it.
The Absence of Riyadh in the Turbulent Afghanistan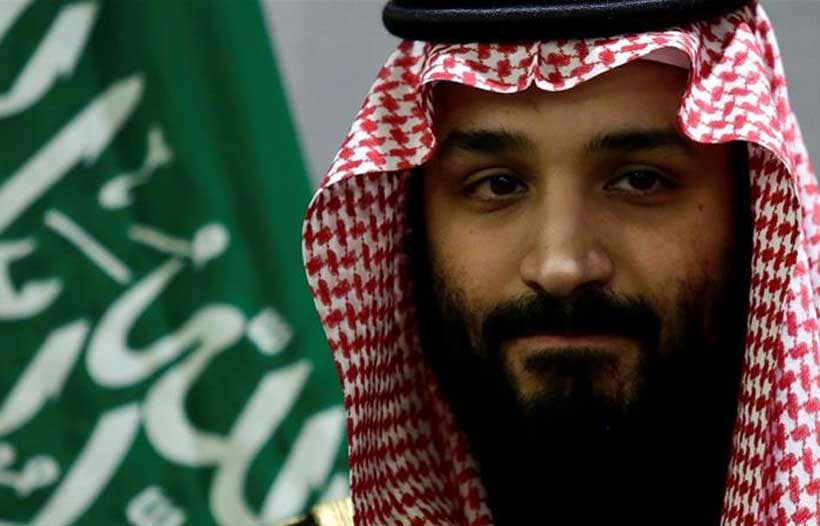 As the situation in Afghanistan becoming increasingly turbulent, the NATO allies led by the United States are fully focused on military withdrawal. As this has to be done within tight deadline, there have been some disagreements between the United States and the European Union. Josep Borrell, High Representative of the European Union for Foreign Affairs and Security, publicly accused the U.S. military in Afghanistan, which was responsible for the internal security of Kabul Airport, of deliberately obstructing the EU evacuation operations.
China and Russia on the other hand, are more cautious in expressing their positions while actively involving in the Afghanistan issue. This is especially true for Russia, which after both the Taliban and the anti-Taliban National Resistance Front of Afghanistan (NRF) led by Ahmad Massoud have pleaded Russia for mediation, Moscow has now become a major player in the issue.
Compared with these major powers, Saudi Arabia, another regional power in the Middle East, appears to be quite low-key. So far, only the Ministry of Foreign Affairs of Saudi Arabia has issued a diplomatic statement on the day after the Taliban settled in Kabul, stating that it hopes the Taliban can maintain the security, stability and prosperity of Afghanistan. Considering the role that Saudi Arabia has played in Afghanistan, such near silent treatment is quite intriguing.
As the Taliban were originally anti-Soviet Sunni Jihadists, they were deeply influenced by Wahhabism, and were naturally leaning towards Riyadh. During the period when the Taliban took over Afghanistan for the first time, Saudi Arabia became one of the few countries in the international community that publicly recognized the legitimacy of the Taliban regime.
Although the Taliban quickly lost its power under the impact of the anti-terror wars initiated by the George W. Bush administration, and the Saudis were pressured by Washington to criticize the Taliban on the surface, yet in reality they continuously provided financial aid to the Taliban and the Al-Qaeda organization which was in symbiotic relations with the Taliban.
However, after 2010, with the Syrian civil war and the rise of the Islamic State, the Riyadh authorities had decreased their funding for their "partners" in Afghanistan due to the increase in financial aid targets.
In June 2017, after Mohammed bin Salman became the Crown Prince of Saudi Arabia and took power, Saudi Arabia's overall foreign policy began to undergo major changes. It gradually abandoned the policy of exporting its religious ideology and switched to "religious diplomacy" that focuses on economic, trade and industrial cooperation with main economies. Under such approach, Saudi Arabia's Afghanistan policy will inevitably undergo major adjustments.
With the reformation initiated by the Crown Prince, Saudi Arabia has drastically reduced its financial aid to the Taliban. In addition, Riyadh also further ordered the Taliban to minimize armed hostilities and put its main energy on the path of "peaceful nation-building". This sudden reversal of the stance of Saudi Arabia means that Riyadh has greatly weakened the voices of the Taliban in the global scenes.
In recent years, the Taliban have disassociated with Saudi Arabia in rounds of Afghanistan peace talks. After Kabul was taken over by the Taliban on August 19, a senior Taliban official clearly stated that the Taliban does not accept Wahhabism, and Afghanistan has no place for Wahhabism. Although this statement means that Al-Qaeda's religious claims will no longer be supported by the Taliban, it also indicates that the Taliban has reached the tipping point of breaking up with Riyadh.
Under such circumstance, for the Riyadh authorities under Mohammed bin Salman, the most appropriate action is probably wait-and-see as Afghanistan changes again.
Gulf security: It's not all bad news
Gulf states are in a pickle.
They fear that the emerging parameters of a reconfigured US commitment to security in the Middle East threaten to upend a more-than-a-century-old pillar of regional security and leave them with no good alternatives.
The shaky pillar is the Gulf monarchies' reliance on a powerful external ally that, in the words of Middle East scholar Roby C. Barrett, "shares the strategic, if not dynastic, interests of the Arab States." The ally was Britain and France in the first half of the 20th century and the United States since then.
Sheikh Zayed bin Sultan Al-Nahyan, the revered founder of the United Arab Emirates, implicitly recognised Gulf states' need for external support when he noted in a 2001 contribution to a book that the six monarchies that form the Gulf Cooperation Council (GCC) "only support the GCC when it suited them."
Going forward question marks about the reliability of the United States may be unsettling but the emerging contours of what a future US approach could look like they are not all bad news from the perspective of the region's autocratic regimes.
The contours coupled with the uncertainty, the Gulf states' unwillingness to integrate their defence strategies, a realisation that neither China nor Russia would step into the United States' shoes, and a need to attract foreign investment to diversify their energy-dependent economies, is driving efforts to dial down regional tensions and strengthen regional alliances.
Israeli foreign minister Yair Lapid and Abdullah bin Zayed Al Nahyan, his UAE counterpart, are headed to Washington this week for a tripartite meeting with US Secretary of State Antony Blinken. The three officials intend "to discuss accomplishments" since last year's establishment of diplomatic relations between the two countries "and other important issues," Mr Blinken tweeted.
The Israeli foreign ministry suggested those other issues include "further opportunities to promote peace in the Middle East" as well as regional stability and security, in a guarded reference to Iran.
From the Gulf's perspective, the good news is also that the Biden administration's focus on China may mean that it is reconfiguring its military presence in the Middle East with the moving of some assets from the Gulf to Jordan and the withdrawal from the region of others, but is not about to pull out lock, stock and barrel.
Beyond having an interest in ensuring the free flow of trade and energy, the US's strategic interest in a counterterrorism presence in the Gulf has increased following the US withdrawal from Afghanistan. The US now relies on an 'over the horizon' approach for which the Middle East remains crucial.
Moreover, domestic US politics mitigate towards a continued, if perhaps reduced, military presence even if Americans are tired of foreign military adventures, despite the emergence of a Biden doctrine that de-emphasises military engagement. Moreover, the Washington foreign policy elite's focus is now on Asia rather than the Middle East.
Various powerful lobbies and interest groups, including Jews, Israelis, Gulf states, Evangelists, and the oil and defence industries retain a stake in a continued US presence in the region. Their voices are likely to resonate louder in the run-up to crucial mid-term Congressional elections in 2022. A recent Pew Research survey concluded that the number of white Evangelicals had increased from 25 per cent of the US population in 2016 to 29 per cent in 2020.
Similarly, like Afghanistan, the fading hope for a revival of the 2015 international agreement to curb Iran's nuclear programme, from which former President Donald J. Trump withdrew in 2018, and the risk of a major military conflagration makes a full-fledged US military withdrawal unlikely any time soon. It also increases the incentive to continue major arms sales to Gulf countries.
That's further good news for Gulf regimes against the backdrop of an emerging US arms sales policy that the Biden administration would like to project as emphasising respect for human rights and rule of law. However, that de facto approach is unlikely to affect big-ticket prestige items like the F-35 fighter jets promised to the UAE.
Instead, the policy will probably apply to smaller weapons such as assault rifles and surveillance equipment, that police or paramilitary forces could use against protesters. Those are not the technological edge items where the United States has a definitive competitive advantage.
The big-ticket items with proper maintenance and training would allow Gulf states to support US regional operations as the UAE and Qatar did in 2011 in Libya, and, the UAE in Somalia and Afghanistan as part of peacekeeping missions.
In other words, the Gulf states can relax. The Biden administration is not embracing what some arms trade experts define as the meaning of ending endless wars such as Afghanistan.
"Ending endless war means more than troop withdrawal. It also means ending the militarized approach to foreign policy — including the transfer of deadly weapons around the world — that has undermined human rights and that few Americans believe makes the country any safer," the experts said in a statement in April.
There is little indication that the views expressed in the statement that stroke with thinking in the progressive wing of Mr. Biden's Democratic Party is taking root in the policymaking corridors of Washington. As long as that doesn't happen, Gulf states have less to worry about.
Reducing Middle East tensions potentially lessens sectarianism and opens doors for women
Two separate developments involving improved relations between Sunni and Shiite Muslims and women's sporting rights demonstrate major shifts in how rivalry for leadership of the Muslim world and competition to define Islam in the 21st century is playing out in a world in which Middle Eastern states can no longer depend on the United States coming to their defence.
The developments fit into a regional effort by conservative, status quo states, Saudi Arabia, the United Arab Emirates and Egypt; and proponents of different forms of political Islam, Iran, Turkey, and Qatar; to manage rather than resolve their differences in a bid to ensure that they do not spin out of control. The efforts have had the greatest success with the lifting in January of a 3.5-year-long Saudi-UAE-Egyptian-led diplomatic and economic boycott of Qatar.
The reconciliation moves also signal the pressure on Middle Eastern players in what amounts to a battle for the soul of Islam to change perceptions of the region as being wracked by civil wars, sectarian tensions, extremism, jihadism, and autocracy. Altering that perception is key to the successful implementation of plans to diversify oil and gas export dependent economies in the Gulf, develop resource-poor countries in the region, tackle an economic crisis in Turkey, and enable Iran to cope with crippling US sanctions.
Finally, these developments are also the harbinger of the next phase in the competition for religious soft power and leadership of the Muslim world. In a break with the past decade, lofty declarations extolling Islam's embrace of tolerance, pluralism and respect for others' rights that are not followed up by deeds no longer cut ice. Similarly, proponents of socially conservative expressions of political Islam need to be seen as adopting degrees of moderation that so far have been the preserve of their rivals who prefer the geopolitical status quo ante.
That next phase of the battle is being shaped not only by doubts among US allies in the Middle East about the reliability of the United States as a security guarantor, reinforced by America's withdrawal from Afghanistan. It is also being informed by a realisation that neither China nor Russia can (or will) attempt to replace the US defence umbrella in the Gulf.
The battles' shifting playing field is further being determined by setbacks suffered by political Islam starting with the 2013 military coup that toppled Mohammed Morsi, a Muslim Brother and Egypt's first and only democratically elected president and brutally decimated the Muslim Brotherhood. More recently, political Islamists suffered a stunning electoral defeat in Morocco and witnessed the autocratic takeover of power in Tunisia by President Kais Saied.
A just published survey of Tunisian public opinion showed 45 percent of those polled blaming Rachid Ghannouchi, the leader of the Islamist Ennahada party, for the country's crisis and 66 percent saying they had no confidence in the party.
The Middle East's rivalries and shifting sands lend added significance to a planned visit in the coming weeks to Najaf, an Iraqi citadel of Shiite Muslim learning and home of 91-year-old Shiite religious authority, Grand Ayatollah Ali Al-Sistani, by Ahmed El-Tayeb, the grand imam of Al-Azhar, Sunni Islam's foremost historic educational institution.
The visit takes place against the backdrop of Iraqi-mediated talks between Saudi Arabia and Iran, the two major centres of Islam's two main strands, that are aimed at dialling down tensions between them that reverberate throughout the Muslim world. The talks are likely to help the two regional powers manage rather than resolve their differences.
The rivalry was long marked by Saudi-inspired, religiously-cloaked anti-Shiite rhetoric and violence in a limited number of cases and Iranian concerns about the country's Sunni minority and its opting for a strategy centred on Shiite Muslim proxies in third countries and support for the regime of Syrian President Bashar al-Assad.
Implicit in Saudi and Iranian sectarianism was the perception of Shiite minorities in Saudi Arabia and other Sunni majority countries, and Sunnis in Iran and Iraq after the 2003 toppling of Saddam Hussein, as fifth wheels of the other.
Imam El-Tayeb's visit, a signal of improvement in long-strained Egyptian-Iraqi relations, as well as a possible later meeting between the Sunni cleric, a Shiite cleric other than Ayatollah Al-Sistani who is too old and fragile to travel, and Pope Francis, are intended to put sectarianism on the backburner. Ayatollah Al-Sistani met with the pope during his visit to Iraq in March.
The visit takes on added significance in the wake of this week's suicide bombing of a Hazara Shiite mosque in the northern Afghan city of Kunduz that killed at least 50 people and wounded 100 others. The South Asian affiliate of the Islamic State, Islamic State-Khorasan, claimed responsibility for the attack, the worst since the Taliban came to power in August. It was likely designed to fuel tension between the Sunni Muslim group and the Hazara who account for 20 percent of the Afghan population.
Imam El-Tayeb's travel to Najaf is likely to be followed by a visit by Mohamed al-Issa, secretary-general of the Saudi-dominated Muslim World League. The League was long a prime vehicle for the propagation of anti-Shiite Saudi ultra-conservatism. Since coming to office, Crown Prince Mohammed bin Salman has recast the League as a tool to project his vaguely defined notion of a state-controlled 'moderate' Islam that is tolerant and pluralistic.
In a similar vein, hard-line Iranian President Ebrahim Raisi took many by surprise by allowing women into Tehran's Azadi Stadium to attend this month's World Cup qualifier between Iran and South Korea. Iran is the only country to ban women from attending men's sporting events. It was unclear whether the move was a one-off measure or signalled a loosening or lifting of the ban.
Mr Raisi was believed to see it as a way to rally domestic support and improve the Islamic republic's image as much in China and Russia as in the West. No doubt, Mr. Raisi will have noted that China and Russia have joined the United States, Europe, and others in pressuring the Taliban in Afghanistan to recognize women's rights.
To be sure, women in Iran enjoy education rights and populate universities. They can occupy senior positions in business and government even if Iran remains a patriarchal society. However, the ban on women in stadia, coupled with the chador, the head to foot covering of women, has come to dominate the perception of Iran's gender policies.
Allowing women to attend the World Cup qualifier suggests a degree of flexibility on Mr. Raisi's part. During his presidential campaign Mr. Raisi argued that granting women access to stadiums would not solve their problems.
It also demonstrates that the government, with hardliners in control of all branches, can shave off sharp edges of its Islamic rule far easier than reformists like Mr. Raisi's predecessor, Hassan Rouhani, were able to do.
The question is whether that is Mr. Raisi's intention. Mr. Raisi may be testing the waters with this month' soccer match, only time will tell.
It may be too big a leap in the immediate future but, like Imam El-Tayeb's visit to Najaf, it indicates that the dialling down of regional tensions puts a greater premium on soft power which in turn builds up pressure for less harsh expressions of religion.