China "seems" to be moving closer to the Holy See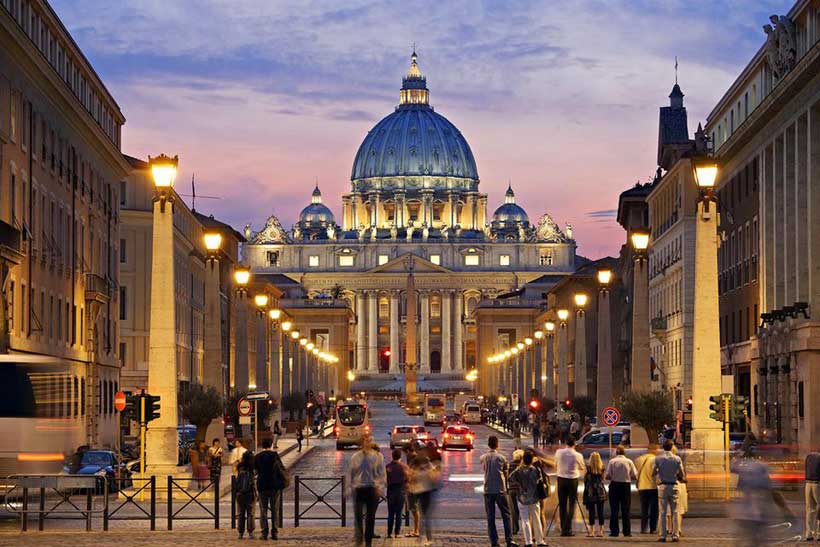 The two-year provisional agreement which was signed on September 22, 2018 between the holy see and China for the appointment of bishops in China, with the pope having veto power over such appointments, is likely to be renewed by mutual consensus before the accord nears its expiry later this month.
The agreement was initially seen as a clincher for both China and Vatican, especially after diplomatic ties were completely severed in 1951. However, many observers and experts have claimed that, the agreement does more harm than good to the credibility and popularity of the monolithic Catholic institute. Besides the main propaganda campaign of the Chinese to retain unabridged control over bishop nominations, their ultimate goal is to get Vatican to discredit the government in Taiwan to assert its One-China policy. Although, the Vatican has agreed to support China on its One-China policy, it should still be weary and apprehensive of the Chinese politics.
How is Taiwan central to this agreement
Taiwan, a small island in East Asia, which China claims as part of its own territory, considers Vatican as its last partner in Europe. This puts Vatican in a critical situation while China is struggling to maintain cordial relations with the West.
According to Francesco Sisci, a senior researcher at the Remnim University in Beijing, China wants to be seen as an ally of the Pope because it realizes the soft superpower that the Catholic church yields over millions of followers within China and abroad. He says, When the pope speaks, everyone listens.
A logical conclusion thus one can derive from it, is that the Vatican's endorsement of the One-China policy by discounting Taiwan's authority to maintain independent diplomatic ties, will generate currency in China's favour.
Two-years of signing the provisional agreement. What it means for China's Catholics?
In a bid to renew the agreement, the Chinese foreign ministry spokesperson stated last week that the interim accord has been implemented successfully. However, the ground scenario provides a different factual story. Even after the deal was signed in 2018, there were several reports of harassment and detention of the underground Catholics and Clergy in China. Many Churches have been shut down, crosses and other religious symbols have disappeared from public spaces. These events have taken place even after the Vatican tabled such concerns during negotiation with China.
This is the direct result of the "Sinicization" policy of the Xi administration, that calls for showcasing loyalty to the state and the Communist Party during religious processions and practice. As per this restrictive policy, people below 18 years of age are strictly barred from entering places of worship and publication of any religious material is only allowed following a close scrutiny.
Cardinal Joseph Zen, retired cardinal of Honk Kong had expressed wide concerns for this accord. He had described the Vatican's overtures with China as selling out of the Catholic Church in China. Zen knows that the agreement is largely going to benefit the Chinese authorities and the Communist Party in asserting its policies and international agendas.
It is also essential to highlight that the exact details and terms of the agreement are kept secret between the two parties. This may mean that if any violations of the agreement that may have taken place in the two years it was in place, it would become difficult to prove it in a court of law, owing to the confidentiality. This almost gives China full immunity over its inability to fulfill its obligation under the agreement. Vatican must therefore be cautious about China's commitment towards the agreement and must device alternate ways to shelter and safeguard its priests and followers in China.
The EU-China angle
2020 was supposed to be the year for refinement of EU-China relations. The pandemic has however forced cancellations of governmental meetings, bilateral programs, and other scheduled events. And on the contrary, it has deepen the cracks between certain EU countries and China because of China's propaganda campaign and geopolitical policies.
Last year saw a hard stance being adopted by EU legislators and policymakers, which was reflected in the policy paper released by the Federation of German Industries. The paper had described China as a "systemic competitor" and highlighted grave concerns over its international economic practices. The same line of charge was showcased in European Commission's strategic reflection paper, where it referred to China as a negotiating partner with a need for finding a balance of interests and a systemic rival promoting alternative model of governance.
This position is attributed to China's unfair and biased foreign policy that limited European companies from major EU countries to venture into the Chinese market. At the same time, China was employing economic tactics to woo smaller European countries to promote investments and improve trade relations with itself. The effect of this has been that many economically weaker countries have started looking towards China for monetary aid and trade related matters rather than cooperating with their fellow EU members. This has led to some kind of frustration and discordance amongst the EU nations.
The tensions might have heightened due to China's diplomatic missteps, from its infamous wolf warrior diplomacy to its amoralistic mask diplomacy during the Covid outbreak. This will however not completely change the course in the relation between EU-China because there is too much at stake for both sides to risk everything. These instances must however caution Vatican about its handshake with China because, although it may have soft superpower but there's nothing stopping China from pulling off an economical stunt.
A closer perspective
Taking the EU-China experience and the Sinicization policy collectively into consideration, it will be safe to assume for the Pope and his council of minister to rethink and weigh the merits and demerits of its diplomatic ties with China with utmost seriousness. Even if China promises more stability and monetary benefits in the short run, the Vatican must not forget that the deal indeed puts at risk, the values and principles that it has preached over the decades, to its people and followers globally, the repercussions of which may be beyond repair.
It needs to consider the plight of its brothers and sisters who have unlawfully been punished and detained in China and must push for more humane laws and remedies for them.This can be done by carefully executing a three-level approach. Firstly, the Vatican must put in place a strict mechanism to scrutinize and verify the inflow of investments so as to limit the interference of Chinese money in its decision making. This is similar to the foreign policy introduced by EU last year. Secondly, the Vatican must try to accommodate and align its interests with its European allies so as to strengthen the unity and solidarity in the region. It will also help them to collectively stand up against China if China tries to play hard ball against them, in terms of trade policy or indulges in any human rights violations for that matter. Lastly, the Vatican must push for transparency and openness with respect to the terms of the agreement that it has signed with China. This will allow the Holy See to rightfully claim any damage or remedy if any wrongful act or omission is committed by the Chinese side.
When the Soviet Union collapsed and the Warsaw Pact died, there was much speculation that NATO would consider itself redundant and either disappear or at least transmogrify into a less aggressive body.
Failing that, Moscow at least felt assured that NATO would not include Germany, let alone expand eastwards. Even the NATO Review, NATO's PR organ, wrote self-apologetically twenty-five years after the fall of the Berlin wall: "Thus, the debate about the enlargement of NATO evolved solely in the context of German reunification. In these negotiations Bonn and Washington managed to allay Soviet reservations about a reunited Germany remaining in NATO. This was achieved by generous financial aid, and by the '2+4 Treaty' ruling out the stationing of foreign NATO forces on the territory of the former East Germany. However, it was also achieved through countless personal conversations in which Gorbachev and other Soviet leaders were assured that the West would not take advantage of the Soviet Union's weakness and willingness to withdraw militarily from Central and Eastern Europe."
Whatever the polemics about Russia's claim that NATO broke its promises, the facts of what happened following the fall of the Berlin wall and the negotiations about German re-unification strongly demonstrate that Moscow felt cheated and that the NATO business and military machine, driven by a jingoistic Cold War Britain, a selfish U.S. military-industrial-congressional complex and an atavistic Russia-hating Poland, saw an opportunity to become a world policeman.
This helps to explain why, in contrast to Berlin, NATO decided to keep Nicosia as the world's last divided city. For Cyprus is in fact NATO's southernmost point, de facto. And to have resolved Cyprus' problem by heeding UN resolutions and getting rid of all foreign forces and re-unifying the country would have meant that NATO would have 'lost' Cyprus: hardly helpful to the idea of making NATO the world policeman. Let us look a little more closely at the history behind this.
Following the Suez debacle in 1956, Britain had already moved its Middle East Headquarters from Aden to Cyprus, while the U.S. was taking over from the UK and France in the Middle East. Although, to some extent under U.S. pressure, Britain was forced to bring Makarios out of exile and begin negotiating with Greece and Turkey to give up its colony, the U.S. opted for a NATO solution. It would not do to have a truly sovereign Cyprus, but only one which accepted the existence of the Sovereign Base Areas (SBAs) as part and parcel of any settlement; and so it has remained, whatever the sophistic semantics about a bizonal settlement and a double-headed government. The set of twisted and oft-contradictory treaties that have bedevilled the island since 1960 are still afflicting the part-occupied island which has been a de facto NATO base since 1949. Let us look at some more history.
When Cyprus obtained its qualified independence in 1960, Greece and Turkey had already signed, on 11 February 1959, a so called 'Gentlemen's Agreement', agreeing that they would support Cyprus' entry into NATO.1 This was, however, mere posture diplomacy, since Britain—and the U.S. for that matter—did not trust Cyprus, given the strength of the Progressive Party of Working People (AKEL) and the latter's links to Moscow. The Ministry of Defence (MOD) wrote: 'Membership of NATO might make it easier for the Republic of Cyprus and possibly for the Greeks and Turks to cause political embarrassment should the United Kingdom wish to use the bases […] for national ends outside Cyprus […] The access of the Cypriot Government to NATO plans and documents would present a serious security risk, particularly in view of the strength of the Cypriot Communist Party. […] The Chiefs of Staff, therefore, feel most strongly that, from the military point of view, it would be a grave disadvantage to admit Cyprus to NATO.'2 In short, Cyprus was considered unreliable.
As is well known, the unworkable constitution (described as such by the Foreign Office and even by David Hannay, the Annan reunification plan's PR man), resulted in chaos and civil strife: in January 1964, during the chaos caused by the Foreign Office's help and encouragement to President Makarios to introduce a 'thirteen point plan' to solve Cyprus' problems, British Prime Minister Douglas-Home told the Cabinet: 'If the Turks invade or if we are seriously prevented from fulfilling our political role, we have made it quite clear that we will retire into base.'3 Put more simply, Britain had never had any intention of upholding the Treaty of Guarantee.
In July of the same year, the Foreign Office wrote: 'The Americans have made it quite clear that there would be no question of using the 6th Fleet to prevent any possible Turkish invasion […] We have all along made it clear to the United Nations that we could not agree to UNFICYP's being used for the purpose of repelling external intervention, and the standing orders to our troops outside UNFYCYP are to withdraw to the sovereign base areas immediately any such intervention takes place.'4
It was mainly thanks to Moscow and President Makarios that in 1964 a Turkish invasion and/or the island being divided between Greece and Turkey was prevented. Such a solution would have strengthened NATO, since Cyprus would no longer exist other than as a part of NATO members Greece and Turkey. Moscow had issued the following statement: 'The Soviet Government hereby states that if there is an armed foreign invasion of Cypriot territory, the Soviet Union will help the Republic of Cyprus to defend its freedom and independence against foreign intervention.'5
Privately, Britain, realising the unworkability of the 1960 treaties, was embarrassed, and wished to relieve itself of the whole problem. The following gives us the backstage truth: 'The bases and retained sites, and their usefulness to us, depend in large measure on Greek Cypriot co-operation and at least acquiescence. A 'Guantanamo'6 position is out of the question. Their future therefore must depend on the extent to which we can retain Greek and/or Cypriot goodwill and counter USSR and UAR pressures. There seems little doubt, however, that in the long term, our sovereign rights in the SBA's will be considered increasingly irksome by the Greek Cypriots and will be regarded as increasingly anachronistic by world public opinion.7
Following the Turkish invasion ten years later, Britain tried to give up its bases: 'British strategic interests in Cyprus are now minimal. Cyprus has never figured in NATO strategy and our bases there have no direct NATO role. The strategic value of Cyprus to us has declined sharply since our virtual withdrawal from east of Suez. This will remain the case when the Suez Canal has reopened.8
A Cabinet paper concluded: 'Our policy should continue to be one of complete withdrawal of our military presence on Cyprus as soon as feasible. […] In the circumstances I think that we should make the Americans aware of our growing difficulty in continuing to provide a military presence in Cyprus while sustaining our main contribution to NATO. […]9
Britain kept trying to give up the bases, but the enabler of the Turkish invasion, Henry Kissinger, did not allow Britain to give up its bases and listening posts, since that would have weakened NATO, and since Kissinger needed the bases because of the Arab-Israel dispute.10
Thus, by the end of 1980, in a private about-turn, Britain had completely succumbed to American pressure: 'The benefits which we derive from the SBAs are of major significance and virtually irreplaceable. They are an essential contribution to the Anglo-American relationship. The Department have regularly considered with those concerned which circumstances in Cyprus are most conducive to our retaining unfettered use of our SBA facilities. On balance, the conclusion is that an early 'solution' might not help (since pressures against the SBAs might then build up), just as breakdown and return to strife would not, and that our interests are best served by continuing movement towards a solution – without the early prospect of arrival [author's italics]11.
And so it is today: Cyprus is a de facto NATO territory. A truly independent, sovereign and united Cyprus is an anathema to the U.S. and Britain, since such a scenario would afford Russia the hypothetical opportunity to increase its influence in the Eastern Mediterranean.
From our partner RIAC
[1] Ministry of Defence paper JP (59) 163, I January 1960, BNA DEFE 13/99/MO/5/1/5, in Mallinson, William, Cyprus, a Modern History, I.B. Tauris (now Bloomsbury), London and New York, 2005, 2009, 2012, p.49.
[2] Ibid.
[3] Memorandum by Prime Minister, 2 January 1964, BNA CAB/129/116, in ibid, Mallinson, William, p.37.
[4] British Embassy, Washington, to Foreign Office, 7 July 1964, telegram 8541, BNA FO 371/174766, file C1205/2/G, in ibid.', Mallinson, William, p. 37.
[5] Joseph, Joseph S., Cyprus, Ethnic Conflict and International Politics, St Martin's Press, London and New York, 1997, p. 66.
[6] In 1964, Cuba cut off supplies to the American base at Guantanamo Bay, since the US refused to return it to Cuba, as a result of which the US took measures to make it self-sufficient.
[7] Briefing paper, 18 June 1964, BNA-DO/220/170, file MED 193/105/2, part A. Mallinson,William, Kissinger and the Invasion of Cyprus, p. 127.
[8] 'British Interests in the Eastern Mediterranean', draft paper, 11 April 1975, BNA-FCO 46/1248, file DPI/515/1.
[9] Cabinet paper, 29 September 1976, in op. cit. Mallinson, William, Kissinger and the Invasion of Cyprus, p.134.
[10] Mallinson, William, Britain and Cyprus: Key Themes and Documents, I.B. Tauris, London and New York, 2011, and Bloomsbury, London and New York, 2020, pp. 87-121.
[11] Fergusson to Foreign Minister's Private Secretary, minute, 8 December 1980, BNA-FCO 9/2949, file WSC/023/1, part C.
Belarus divorces from the Eastern Partnership: A new challenge for the EU Neighborhood Policy
The Eastern Partnership (EaP) is the Eastern dimension of the EU Neighborhood Policy adopted back in 2009 aimed at deepening relations between Brussels and six Eastern European partners – Armenia, Azerbaijan, Belarus, Georgia, Moldova and Ukraine. The EaP has been regarded as a strategic initiative based on mutual interests and common values with a goal of strengthening political and economic relations with those countries, helping them enhance their institutional capacity through sustainable reforms. While increasing stability and paving the way for the sustainable development of those societies, the EU's overall goal has been to secure its Eastern borders.
Since the very beginning the EaP has been suspiciously viewed by Russia as an attempt of expansion of the sphere of influence and as a first step of EU membership of these countries. Russians point to the EU and NATO ambitious expansion eastward as the main reason for complicated relations and in this context the EaP has been regarded with traditional fears and paranoic perceptions. The Russian hard power approach causes serious problems for the EaP which fails to mitigate security concerns of partner countries and to come up with serious initiatives for conflict settlement. Being a laggard in terms of soft power, the Russian ruling elite has continuously used all hard power foreign policy instruments at its disposal trying to undermine the coherence of the initiative. And the very recent démarche of Belarus to withdraw from the EaP should be seen in this context of confrontation.
On 28th of June, the ministry of foreign affairs of Belarus announced a decision to halt its membership in the EaP as a response to the EU sanctions imposed on Minsk accompanied by the recalling ambassadors from both sides. Actually, this isn't the first case of the EaP walkout blackmailed by Lukashenko. The first escape was attempted in September-October 2011, but the difficulties were soon resolved and Lukashenko revised his decision. This time situation seems very complicated and these far-reaching tensions may have tough consequences for Lukashenko's regime. This new group of sectoral sanctions which target banking, oil, telecommunication spheres and also ban the export of potash, is a harsh response from the EU against Lukashneko's scandalous hijacking activity in May to detain a Belarusian opposition journalist and blogger Roman Protasevich.
Lukashenko's administration not only challenges the EU Neighborhood Policy and shows no retreat, but also goes forward escalating the situation. Minsk takes high risks freezing the Readmission Agreement signed by the EU. This document is a legal basis for bilateral cooperation aimed at struggling against irregular migration flows. It's not a secret that the territory of Belarus has been used for illegal migration for the groups from the Middle East to penetrate into neighboring EU member states such as Poland, Lithuania and Latvia. Moreover, Belarus territory has served as a transit route for smuggling circles going from East to West and vice versa. And now closing eyes on all these channels, Minsk hopes to increase the bargaining power vis-à-vis Brussels. However, given the Western reactions, it seems that this time the EU is resolute.
Despite the fact that Charles Michel, the President of the EU Council, described this withdrawal as "another step backwards" and even threatened that "this will escalate tensions having clear negative impacts", the EU wants to continue working with the Belarusian society as Josep Borrel stated. The EU's determination to keep the bridges alive with the Belarusian people, in spite of Lukashneko's radical stance, is aimed at preventing further isolationism of Minsk which would benefit only Russia.
In contrast to the increasing level of tensions with the EU, the Russian authorities continue to support Lukasheno's administration, thus trying to deepen the gap and to bring Belarus under their total influence. Russia uses Belarus in its chessboard with the EU and the USA in Eastern Europe. Last year's fraud elections and brutal crackdown by Lukashenko left him alone with the only source of power stemming from the Kremlin. Thus the withdrawal from the EaP should be understood not only as a convulsion of the Belarusian authorities in response to the sanctions, but also Russia's employment of the Belarus card to respond to the recent joint statement of the EU-US summit in Brussels, when both parties declared their intention to stand with the people of Belarus, supporting their demands for human rights and democracy simultaneously criticising Lukashenko's regime and his reckless political behavior and also criticising Russian's unacceptable behavior.
So, Lukashenko's step to quit the EaP can be seen as a well-calculated adulatory sign towards Moscow sacrificing the last remnants of sovereignty in order to receive financial and political lifebuoy amid the increasing crisis in the result of sanctions. And the recent visit of N. Patrushev, the Secretary of the Security Council of Russia, to Minsk right after the withdrawal decision shows Russian inclination to strike while the iron is hot and to abuse the vulnerable situation of Belarus. Patrushev stated that the ultimate goal of foreign powers is to change the power in Belarus and he suggested instead of focusing on internal issues, to bring their forces together against external threats as their influence affects internal developments. For this reason, deeper integration of security and military services of both countries are on the table.
The reaction of opposition leader S. Tikhanovskaya was very rough, stating that this suspension will cut the opportunities of ordinary citizens who benefit from the political and economic outcomes of the EaP. Moreover, she claims that Lukashenko doesn't have a right to represent Belarus since August 2020 and his decisions don't have legal consequences for Belarus. This kind of approach is shared by the leadership of Lithuania too, whose president and minister of foreign affairs not only refuse to recognize Lukashenko as a legitimate president, but also highlight the role of the Kremlin in supporting the dictatorial power of Lukashenko in exchange for decreasing sovereignty.
The blackmail of Lukashenko to challenge the EU Eastern Neighborhood Policy in order to have the sanctions lifted may bring about such kind of precedents with other partnering countries as well. First of all, this concerns Azerbaijan which continues to face serious problems related with human rights, freedom of expression, the problem of Prisoners of War and other traits of authoritarian power. It's well-known that human rights issues have been the underwater stones in the EU and Azerbaijan relations and they continue to pose new challenges for Aliyev's non-democratice regime. Another weak ring of the EaP chain is Armenia. Even though reelected N. Pashinyan is eager to pursue a balanced foreign policy, post-war Armenia still faces serious limitations given its vulnerable dependence on Russia. Besides, Pashinyan's main rival and the former President R. Kocharyan, whose alliance will be the second largest faction in the newly elected Parliament has recently stated that this new parliament can last up to one and half years and nobody can exclude the possibility of new snap elections. His pro-Russian attitude and anti-Western stance are well-known and in case he becomes a prime-minister, there is no guarantee that he will follow the path of Lukashenko.
Therefore the statement of the Austrian MFA, that "we cannot leave South Caucasus to others" during the recent official visit of the Austrian, Romanian and Latvian MFA under the mandate of the EU High Representative to the South Caucasus, reminds about the EU presence in the region and also the fact that the 'normative power' can be a source of balance and a status quo changer.
Anti-Macron protests underline classism, as corona protesters and gilets jaune join forces
I get it. People in France are fed up with the Covid lockdowns and that's why they are protesting against the new tightening of the Covid rules. But there is much more to the story.
The new anti-Covid rules by French President Macron came in the middle of the Cannes Film Festival where the rich and famous come out to play for 10 days at the French Reviera. I was there, too, in fact when the new set of rules angered so many ordinary French people. But guess what — the rules didn't apply to us, those gathered for the Cannes red carpets and parties. Celebrities did not have to wear masks on the red carpet. I did not have to put on a mask at the red carpets. I was not checked even once on the mandatory Covid tests which we took every 2 days anyways. No one at the Cannes red carpets, parties or fashion shows was looking at Covid tests at the entrance, and I attended not one or two things. That's at the time when the rest of France was boiling. Yes, we were treated differently as the Cannes crowd. That was obvious.
Don't get me wrong — spending tens of thousands of euros to drink champaigne, walk red carpets and hang out with actors, models, designers and influencers is great. But I couldn't help but notice that the Cannes elite was being held to a very different standard in comparisson to the ordinary French public. Macron exempted the Cannes crowd from the new rules and that smells of classism and elitism. I can see why the gillets gaune, which I wrote about in my book Trump, European security and Turkey (2020), are angry and want to resume their protests which were put an end to with the Covid lockdowns.
In fact, as soon as you move one or two streets away from the craze and snobbery of the Cannes Festival, you see a very different French picture. Actually, the most pleasant conversations I had in Cannes were with the guy that made my pizza at 2am, a couple of gillets jaune on the street, and the taxi driver who lives in Cannes. These were the pleasant, hard-working French people that represent France so much better than the snotty Cannes Film Festival organizers, the French police or the so-overrated snobbery at the Chopard events.
From the pizza guy in Mozarella Street I learned that he works two jobs and sleeps 3 hours per night. That's the reality for many normal French people. Yet, he was the nicest and coolest person I met in Cannes. Somehow I wished that he could trade places with some of the rest I met in Cannes who probably don't deserve to have an easy life and should be taught a lesson. So I get it. I get the struggle of the gillets gaune and all those that are opposed to Macron's policies. He is increasingly playing with the far right and that might as well mean that he is looking at his sunset.
I also get the classism that persists in French society — it's important to be aware of it even if you're on the receiving end of a lot of glamor, bemefits and good things. All I can tell you is that next time I am in France, I am joining the gillet jaune protests. Now I really get it.