Uncreative Teachers: Online Learning Is Ineffective
Inevitably, Indonesia has to apply online learning (in the network) during the Covid-19 pandemic, this aims to anticipate the spread of the Covid-19 virus itself. However, there are still many problems in its implementation.
The problems found during online learning come from students, educators, and even the system itself. This causes the existing curriculum targets not to be achieved.
Curriculum
Based on the Decree of the Minister of Education and Culture of the Republic of Indonesia Number 719 / P / 2020 concerning Guidelines for Implementing Curriculum in Education Units in Special Conditions which was signed on August 4, 2020, it has the objective of providing flexibility for educational units to determine the curriculum according to the needs of students. However, it was reported from news.detik.com that the Minister of Education did not oblige to follow this emergency curriculum and provided 3 options, namely:
Keep referring to the national curriculum
Using an emergency curriculum
To simplify the curriculum independently
Judging from the current situation, it is very difficult to follow and pursue the curriculum targets that are commonly used, therefore the next option is a very good option to run in the current online learning period. A simplification that does not make students stressed and can still focus on taking online learning.
Home Atmosphere & Student Psychology
Each student has a situation that is not the same as each other at home, different when students are in the same class, uniting them in one room and many individuals so that some problems at home can be forgotten for a moment and focus on learning.
In the classroom the teacher can pay attention to the psychology of each student and can apply special attention when one of the students experiences "problems" in the learning process. However, it is not fair if in online learning students are given the same demands while the teacher does not know how the psychology of each student is at his home.
Limited Access
One other big problem is the limited internet access, this can be affected by the internet network, internet quota, smartphone or other hardware. As a teacher, of course this kind of thing has been considered and made a more flexible learning policy, of course.
In practice, there are still teachers who do not understand this problem. Demanding students to be able to work on assignments in a matter of hours, this certainly makes students get pressure to be able to catch up on time within limitations.
Within these limitations it can cause negative attitudes to students, for example, such as students asking their parents to force their parents to buy quotas without understanding the economic conditions of the family, or students who even experience pressure due to inability in several matters related to online learning.
In this case, the teacher should give a long enough period of time for an assignment, giving time for students to meet the needs of access to online learning so that they can take part in this online teaching and learning process.
Creativity
Not only students are required to be creative in online learning, but teachers should also be creative in online learning to create a fun learning atmosphere.
Many cases occur in online learning so that it seems that the teacher is only limited to giving assignments at each meeting. Not without reason, this opinion was born in the community during the online learning period because generally that is the reality that happened in learning during the pandemic.
Teachers can use and take advantage of technology without having qualified skills in the technology field. The most important thing is the willingness and awareness to learn, unless the teacher doesn't want to learn anymore. The existing limitations can be communicated by fellow teachers to create a creative breakthrough that can support this online learning.
There are many examples of the use of technology that can be used by teachers, one of which is the podcast through this media, students can listen to the teacher's explanation anytime and anywhere, and of course listening to audio through podcasts is more efficient in using internet data.
To find out the understanding of the material in students, students can also repeat the material in their own style and then upload it into podcast media again. This does not only train students 'understanding but also learners' skills. Or teachers can use other means and methods to be able to teach in online learning.
Another example could be using an animaker, a website that creates simple animations that can be created to support learning to be more interesting. With animation media, of course this is more interesting than the powerpoints that are commonly used, especially during this learning period, powerpoints are generally distributed to students without further explanation.
Furthermore, there are many small problems that we see in the implementation of this online learning, one of which is the teacher who asks students to use whatsapp profile photos using personal photos, because previously the profile photos of students used photos of Korean idols. This can be used by the teacher to get closer to students and support learning by connecting learning with Korean idols.For example: In learning Indonesian, the teacher can ask students to make stories by including Korean idols as the main character.
The widespread use of Youtube, Tiktok, Instagram and other social media as a means of entertainment should be used by teachers to create creative learning. It is unfortunate if during this online learning period the teacher cannot create creative things which are of course useful for achieving the learning target itself. Rigid learning methods combined with heavy learning demands are a time bomb for students to be able to damage the psychology of the students themselves.
India-ASEAN relations under Vietnam Chairmanship of ASEAN
India has very recently come out with India-ASEAN Action Plan 2021-2025 alluding to the objectives for furthering its relationship with the ASEAN nations. In the plan it is clearly envisaged that there will be cooperation in the area such as trade, investment, counterterrorism and in developing the edifice related to maritime security. It has been found that under the Vietnam chairmanship there is a need for addressing challenges emerging in the field of pandemics and medical research, so as to protect lives of many individuals across southern Asia. Further, in terms of increasing connectivity between the two sides and reviewing the achievements of the India ASEAN strategic partnership there has been positive movement from both sides.
With the forthcoming India ASEAN summit to be held in near future, it is going to address issues such as maritime corporation, sustainable development, developing marine resources, connectivity in both physical and digital domains, and increasing people to people contact through initiatives such as health, education and tourism. An important aspect of this new action plan is to enhance defence exercises, coordinated patrols, and effective logistics support mechanisms during humanitarian assistance and natural disasters. In fact, one of the major milestones between India and ASEAN strategic partnership has been in the field of humanitarian assistance and disaster relief. In the last few years there has been increasing synergy in the areas such as counterterrorism, cyber security and medical tourism. ASEAN has undertaken new initiatives related to the fourth industrial revolution, and also been looking into developing better cooperation with other countries in areas such as artificial intelligence, machine learning and robotics.
India has been conducting multiple joint exercises, and entered into logistics agreement with countries such as France, Australia, the US, Singapore and Japan. Increasing need has been felt in terms of developing freedom of navigation and commerce in the critical sea lanes of communication as well as promoting no use of force and resolution of long impending maritime disputes through the UNCLOS, and develop mechanisms to address concerns related to ASEAN countries.
It has been acknowledged that India-ASEAN free trade agreement has benefitted economies but there is a need for a review so that new sectors and also free movement of the skilled labour could be promoted. During the review of India-ASEAN relations particularly in the field of trade and strategic partnership, it was found that in terms of meeting of connectivity objectives there has been laggardness in the approach. However, there is a lot of potential with regard to developing ties in digital economy, education, vocational training of labour, and also capacity building in areas such as Small and Medium Enterprises (SMEs).
India's subscription to the concept of Indo-Pacific and its meetings with the quad members have highlighted the possibility of a superstructure which can be created which will be able to address core concerns with regard to regional security, maritime code of conduct and undertaking concerted efforts so as to bring up accountability and compliance for better peace and development in the region. One of the areas which has been and listed in the India ASEAN action plan is to look for complementarities in areas such as artificial intelligence, machine learning and sharing best practices with regard to the Industrial Revolution 4.0. One of the consultative process which has lost steam over a period of time is the Delhi Dialogue which have become more repetitive in terms of agenda and ideas, and there is scarcity of ideas. However, this regular dialogue process has brought about Track I and Track II consultations involving academics, experts and foreign officials as well as leaders.
With increasing attention of the European Union to this region, and the major European powers have outlined their Indo-Pacific strategy; Southeast Asia, by default, has become epicentre for launching these initiatives. It has become pertinent that India should also explore possibilities of building up resilient supply chains and help in development of the areas along with infrastructure development so that investment and development spin-offs in the region can also benefit India in the long run. It has been found that processes such as ADMM plus which have been discussing the areas of maritime security, counterterrorism has found resonance within India. In the areas such as mine countermeasures and developing humanitarian action plan for the demining there are complementarities which are existent in the relationship.
ASEAN outlook towards Indo Pacific is one of areas which is unexplored, and needs further focus with Asian centrality being the primary goal. ASEAN nations have been working with regard to comprehensive action plan related to counterterrorism and therefore much more focus is required under Vietnam chairmanship to build consensus and institute necessary structures so that the cooperation at the official level can continue in the long run.
India has not developed its counter radicalisation strategy and therefore it is important that ASEAN should share best practices with India. One of the focus areas which has been enlisted in the action plan is related to financial architecture and the cooperation which is required for the development of the capital markets and developing new ways for financial transactions through secure means.
Energy cooperation has been one of the areas which is of importance for both ASEAN nations as well as India but for that to fructify it is important that the both sides should look forward for research in energy efficiency, fuel cell technology and developing electric vehicles so as to curb pollution and reduce dependence on fossil fuels.
Under Vietnam chairmanship sectors such as agriculture, sericulture, floriculture and development of new techniques for enhancing yield have been supported. This also requires a boost to the India-ASEAN science and technology fund which has been created between the two sides. Many of the Southeast Asian countries have been dependent on fisheries and developing aquaculture.
In the areas such as blue economy there is a vast potential and also both sides are keen to explore possibilities. Under the stewardship of Vietnam, it is important that new projects and also ministry level dialogues should be undertaken. India is a developing country and has been taking giant leaps in areas such as strategic technologies, new defence innovations and advanced satellite communications. In the areas of space and cyber the two sides can look forward for developing software and other mobile apps which can reduce dependence on Chinese apps.
India and ASEAN can work jointly in developing the tourism sector particularly identifying the tourist circuits which can boost the economy as well as the hospitality industry. In the post-COVID-19 phase it is important that tourism should be promoted while undertaking safety precautions so that this sector can see a quantum jump. In terms of areas such as climate change and biodiversity, Vietnam can suggest ways to secure carbon sinks and also undertake networking among the institutions which are working in the field of climate change and mitigation.
The India–ASEAN ties need further impetus through better managing of the Green Fund and develop action plan with marine debris and developing biodegradable products. The COVID-19 has opened a new sector of public health and developing generic medicines. While much has work has been done between India and the ASEAN nations but there is need for developing vaccines and creating logistic supply chain so that these vaccines can reach a larger population while transporting them under sub-zero temperatures.
It has been seen that Vietnam has been taking a number of measures related to these aspects even in the very adversarial conditions such as COVID-19 and the agenda and the outcomes have been clearly demarcated in each of the meetings. There is need for addressing these issues during the ASEAN summit meetings with India and also acknowledging the fact that the interest of the two sides have diversified and have huge potential in coming years.
Will the US- China rivalry bring back interventionists policy to Southeast Asia?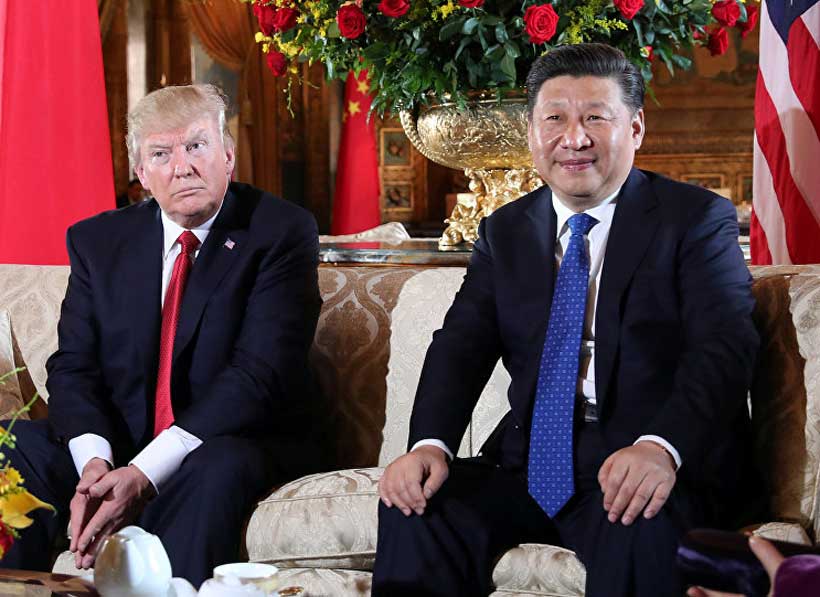 George Santayana, a Harvard Professor of Philosophy once said that. "Those who cannot remember the past are condemned to repeat it." Therefore it is relevant for us to remember anything that happened in the past so we could anticipate and know how to respond to a similar future event that has had happened.
History has told us how significant it was the cold war between the United States and the Soviet Union to the world geopolitics. Not only for the US and Soviet Union but also for all countries in the world which then had to choose between the US, the Soviet Union, or the Non-Bloc.
To secure US interest at that time, there has been a lot of effort and interventionist policy to assure that "neutral countries" in many of Latin America Asia and will not fall into communist-led regime will then will join the Soviet bloc.
Southeast Asia is one of the important regions in which the US and Soviet Union try to maintain their influence. Many interventionist policies in the region such as in Vietnam during the Vietnam war and Indonesia during the CIA involvement in a coup attempt against Soekarno was an example of how interventionists policy against the government in Southeast Asia to avoid that they will become communist and lean more towards the Soviet Union.
Fast forward to what happened today, the geopolitical contest between the US and China is getting tenser. As many analysts observe that we might face another cold war when the world number one power is competing with the world number two. And there will surely be a geopolitical implication to the rest of the world. Looking back to what happened during the cold war, what can we learn to anticipate the geopolitical implications of the rivalry between the US and China?.
Many experts have been discussing whether the US-China rivalry will bring us back to some kind of cold war, where countries have to choose between one of them. In Southeast Asia for the US-China rivalry has put Southeast Asian countries in difficult positions.
In the case of the South China Sea, for instance, in the last several years we have seen how the US-China rivalry put Southeast Asian countries in difficult positions. China as a claimant and strongest countries in the dispute was often bully its Southeast Asian claimant states, while on the other hand the US Secretary of State, Mike Pompeo in many events have tried to persuade ASEAN and offer a backup in dealing and responding to China's threat in the dispute. Even though Indonesia, Singapore, and other Southeast Asian claimants have already emphasized their neutrality in the dispute and will not choose between the two.
Therefore will the increasing US-China rivalry and competing influence will bring them back to interventionist policy in the region?
Indeed, most western countries including the US have a long history of political intervention in the region. In supporting oppositions, rebel groups that were perceived will foster their interest in the countries as well as to prevent the communist regime during the cold war. Even though in international law it is clear that the non-intervention policy is the basic principle in international law ever since the establishment of the treaty of Westphalia, it is was still happened.
Southeast Asian countries in many events have emphasized that they will not choose between the US or China in the geopolitical contest. Instead, they will enhance peaceful and strategic cooperation with the two that will benefit for the peaceful and prosper in the region. ASEAN's outlook on Indo-Pacific is an example of how ASEAN tries to keep a balance between the US and China in the region and to keep the region in a neutral position.
While Southeast Asia is getting more important and significant in the world economy and politics, it makes sense if it became a major geopolitical contest arena between the US and China, where both are competing for greater influence in the region. Therefore Southeast Asian countries should learn from the cold war on how interventionists policy might happen.
With the advancement of technology, big data, and the internet, intervention might not the same as what happened thirty or forty years ago during the cold war and Vietnam war. Where there was a weapon supplied to a rebel group or even direct foreign military intervention. Observing what happened with the Cambridge Analytica where big data can be manipulated for an election, will presumably what might happen in this new cold war era. And it will be much more difficult to anticipate.
Another possible form of intervention policy could also drive by economic interest such as "debt-trap diplomacy". In which China has been practicing to some pacific countries in giving them a loan in a huge number which they can't repay. And it makes China in higher leverage.
This new form of intervention policy which will bring interventionist policy less obvious more difficult to anticipate. That being said, it is important for Southeast Asian countries to anticipate and strengthen its position in the middle of US-China growing rivalry in the region so there will be less or no form of intervention to any states in the region.
Will Japanese PM Suga visit Vietnam as his first foreign visit?
The new Japanese PM Suga is expected to visit Vietnam given the fact that there is increasing interactions between Japan and Vietnam in the last few years. Also it has been seen that the next ASEAN Summit meeting which is expected to be held by the end of November, and will see the participation of the dialogue partners including Japan. Vietnam has managed to control the spread of COVID 19 even after and spike in Danang, Central province and has been relatively free from the new cases of COVID 19.
Japan is trying to shift production and investment from China is looking to get Into Vietnam and explored possibilities related to shift its production facilities from China to Vietnam. Given the geographic proximity of these two countries, it would be much feasible and better for Japan in the current situation. Japan has proposed to engage with Vietnam through trilateral dialogue mechanisms which would include the Philippines. In another trilateral proposition it is suggested that Japan, Vietnam and the US can create another structure which can complement resilient supply chains and also create a sub structure of the Trans Pacific Partnership which was abandoned by the US, given the requirements for liberalizing markets and adhering to the norms which was perceived as not conducive for the US economic interests in the long run.
With regard to Regional Comprehensive Economic Partnership(RCEP) it has been seen that with India excusing itself from signing on the dotted lines in terms of liberalizing its markets and reducing tariffs on more than 80% of the tariff lines, the possibilities with regard to actualization of the RCEP has decreased significantly. It is seen that Vietnam can streamline few of the negotiations, and can entice India to come to the forum with its own blue print. Japanese trade minister as remarked that in the wake of India not joining RCEP programme, it would not be very feasible to enlarge the RCEP market.
Since 2018 that defence ties between the two nations have developed significantly. Vietnam has been trying hard to develop maritime security cooperation with Japan especially after the developments related to China's aggression in South China Sea and East China Sea have been reported in the last three months. Japan and Vietnam has also agreed on conducting Coast Guard cooperation and developing defence supply network.
In March 2018, during the visit of Japanese Chief of Joint Staff to Vietnam discussions were held with regard to collaboration in areas such as personnel training, developing information technology networks, humanitarian assistance and disaster relief operations, UN peacekeeping operations, military medicine and collaboration between different defence organisations. While military medicine has been an important aspect of the discussions in ASEAN defence ministers meeting plus dialogue which involves dialogue partners also have opened new areas of cooperation. Vietnam which has a growing shipbuilding industry is looking for building military ships and is also accommodating requests from the Japan for liaison visits and training slots in each other's institutions. Under the defence pact which was signed in 2018 between the two countries, there was agreement that Japan will transfer technology related to shipbuilding and sharing best practices in developing the defence industry of Vietnam.
It has been increasingly seen that the camaraderie which has been developed between Japan and Vietnam during the Abe regime particularly with the respect of investment, high level diplomatic interactions and developing complementarities between the two countries need political support especially when PM Suga has come to power. In fact, both nations have different historical experiences with China and the two civilizations have resisted complete overpowering by the Chinese influence. For Vietnamese leaders Japan acts as an alternative to Beijing rise, and also for Japan a stronger Vietnam provides better stability and security in the maritime waters.
Japan is grappling with the 'super aged' population, Vietnam has a relatively young population. Vietnam can emerge as a safe investment destination for Japan which is facing challenges such as shrinking domestic market and relatively reduced labour force. The two countries can benefit from better mutual interactions as investment and technology support from Japan particularly in the field of developing financial acumen, supporting medium and small enterprises, and working on long-term infrastructure projects would benefit Vietnamese economy. Before China became a dominant force in the Southeast Asian politics, it was Japan which because of its aid and assistance programme in Southeast Asia had a wide ranging impact in the developments in this region. The two countries would like to reinvigorate the Japan-Vietnam Extensive Strategic Partnership and ASEAN under Vietnam's chairmanship would look forward for Japan support in buttressing ASEAN centrality.
Prime Minister Suga is likely to visit Vietnam so as to reinforce the confidence and the support that the administration has reposed in the country. Vietnam is also looking for long-term support projects from Japan so as to reduce its dependence on China on certain sectors. Any shift of Japanese investment from China to Vietnam build complementarities between the two countries. It has been seen that a unified ASEAN would act to China's disadvantage while other dialogue partners would find it conducive to their larger strategic objectives. Vietnam which is relatively free from COVID-19 can also act as a large scale manufacturing base for Japan in the field of medicine, health care equipment, and even promoting tourism between the two countries. In fact, Japan was one of the very few countries with whom Vietnam has opened air links and it was seen as the commitment to promote better relations between the two countries.
In case Japanese Prime Minister visits Vietnam as its first foreign visit it is likely to address challenges related to the post pandemic order, addressing economic challenges and generating employment while at the same time addressing non-traditional and traditional security issues such as developments in East China Sea and South China Sea. The representations that have been made by European countries -France, Germany and the UK in the UN and also the approach which have been adopted by the US and the other Quad members during the meeting in Tokyo highlights that Vietnam has being successful in bringing to the notice of the international community that China cannot be given a free hand in deciding the law of the sea in these contested regions.
PM Suga's predecessor Shinzo Abe has been a towering personality and has buttressed greater strategic ties between the two countries, the challenge for Suga would be to help Japanese economy which is decelerating, and therefore it has become pertinent for the two countries to look forward for time bound economic objectives and working out template for CPTPP, RCEP, and other regional economic organizations.
Japan which is a member in the Blue Dot network along with US and Australia, would look forward for some infrastructure projects under this initiative and Vietnam would provide the perfect location to kick start the initiative. Further it has been seen that in defence sector particularly with regard to the visit of the ships and joint exercises which have been conducted by Japan and US as well as the group sail in the South China Sea with like-minded countries has built confidence among the peripheral countries in this region. For Prime Minister Suga it would be important to highlight the programmes and initiatives that Japanese Premier would be undertaking in Vietnam so as to build on resilient supply chains and also explore new emerging markets such as Vietnam. This comprehensive approach under the rubric of strategic partnership and developing economic complementarities would benefit the two countries which are looking forward for the post COVID-19 economic resurgence and supporting each other in terms of regaining the economic growth in the pre COVID-19 times.