Reimagining Economies: The Move Towards a Digital, Sustainable and Resilient Future
Under the patronage of His Highness Sheikh Mohammed bin Rashid Al Maktoum, Vice-President and Prime Minister of the UAE and Ruler of Dubai, The Annual Investment Meeting, organized by theUAE Ministry of Economy, scheduled to be held from 20th to 22nd October 2020, under the theme " Reimagining Economies: The Move Towards a Digital, Sustainable and Resilient Future."
As the very first digital edition of the Annual Investment Meeting, AIM Digital will be the first mega digital event in the region to surmount the COVID -19 pandemic that will set a new benchmark for future virtual events in the UAE. It will utilize digital technology to create, showcase, and facilitate new investment opportunities for investors from different parts of the world, providing boundless possibilities across diverse sectors leading towards economic recovery, transformation, and sustainability.
To continue AIM's mission of creating a roadmap to build a resilient future for the global economy despite the current pandemic, the three-day digital event will support and strengthen the investment environment and generate the most attractive and secure investment projects and opportunities for investors.
In this regard, His Excellency Abdullah bin Touq Al Marri, Minister of Economy, said: "The Annual Investment Meeting is an important global platform that brings together officials, experts, investors and major local, regional and international companies to exchange ideas and experiences and work together to develop the investment climate and link stakeholders to enhance development opportunities and come up with innovative solutions. The UAE has managed over the past years to consolidate its position as a pioneering and attractive investment destination for value-added projects, especially in the new economy sectors, and the country has also succeeded in developing its capabilities in planning and anticipating the future, and developing proactive solutions to enhance the resilience of its national economy in the face of global economic changes.
His Excellency added that the UAE government launched a comprehensive plan of 33 initiatives to support all economic sectors in the country and create a more flexible economic environment capable of generating diverse and sustainable opportunities, and encouraging investment in future sectors, especially digital transformation, advanced industries, applications of modern technology, research, development and innovation." He said that the development of a digital model for a global platform for dialogue, such as the annual investment forum, is gaining great importance under the current circumstances and strengthens the country's ability to review its future vision and promote the opportunities offered in its priority sectors to attract and attract investments to it through innovative means.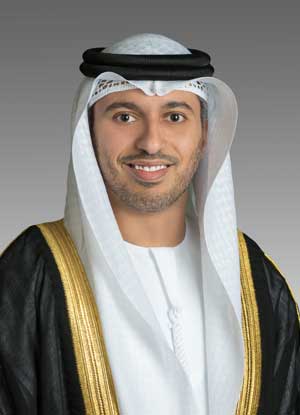 His Excellency Dr. Ahmad Belhoul Al Falasi, Minister of State for Entrepreneurship and Small and Medium Enterprises, said: "The UAE continues its pioneering role as a hub for trade, investment development and business activities, whether in its local markets or at the regional and global levels, and is confirmed today by launching the first digital version of the Investment Forum. Its ability to adapt to the changes in the economic landscape and find innovative solutions to various challenges, such as those that we are witnessing today as a result of the spread of the Covid-19 pandemic, which highlighted the importance of adopting new methods in economic activity, stressing that the establishment of the forum hypothetically at this huge level with the participation of 170 countries represents a new success story that reflects the readiness of the country's economic and trade system to rapidly shift towards digital activities and adopt a more competitive, resilient and sustainable economic model.
Al Falasi added that the Annual Investment Meeting has provided over the past years a pioneering platform to support emerging companies and small and medium enterprises. His Excellency explained by saying: "We will work through this year's edition of AIM to continue supporting and encouraging entrepreneurs and owners of small and medium enterprises by providing them with vital channels for communication with their counterparts in other participating countries to acquire new ideas and knowledge, exchange experiences and attend relevant exhibitions, as well as to establish partnerships and open new markets for their products and services, and this would immediately reflect on their commercial success and their ability to continue and expand. "stressing that the transition to the digital model this year It will allow for wider participation from different countries of the world and will thus increase opportunities for cooperation and growth for entrepreneurs.
"This year's Annual Investment Meeting, in its first digital edtion of its kind, is being held under unusual circumstances that the global economy is going through that requires intensifying dialogue and creating new links that support commercial and investment activities in various world markets."He explained thatthe event will focus on discussing the countries and institutions efforts to provide new solutions and measures that support sustainability, business continuity and flexibility in facing various challenges. said His Excellency Dr. Thani Bin Ahmed Al Zeyoudi, Minister of State for Foreign Trade.
His Excellency added: "Through this year's edition of AIM, we will make sure to allow businessmen and capital owners to meet and conclude strategic agreements and partnerships, and to open new and vital channels for work in various investment fields, explaining that the forum's agenda for this year will be rich in sessions, dialogues and digital exhibitions. Over the course of three days, and expressing optimism that the outcomes of this session will contribute to creating more creative ideas, initiatives and qualitative projects that represent an added value to international efforts in enhancing the global economic climate and preparing it for the post-Covid-19 phase.
AIM's unique digital exhibition will be participated by Ministries and Government Departments, International and Regional Organisations, Investment Promotion Agencies, Special Economic Zones, Private Equities, Angel Investors, Venture Capitalists, Banking & Financial Institutions, International Investment Institutions, Startups, Incubators and Special Programmes, SME Financing Institutions, Smart City Solution Providers, and Technology Providers, among others, from more than 170 countries, which means even more abundant opportunities for economic productivity and expansion.
"We are all aware that the global economy has been severely affected by the COVID-19 pandemic. However, this global outbreak must not cause economic paralysis and impede recovery but must serve as a stimulus to persistently look for opportunities to surmount the challenges. Technology is one of the tools available to us that we need to take advantage of to fight the impact of pandemic, which is why AIM Digital was conceived. It is indeed a major initiative that brings innovation and investment opportunities together in one virtual platform for investors to fuel economic resilience and transformation" said Mr. Dawood Al Shezawi, the Head of the Organizing Committee of the Annual Investment Meeting.

Diverse topics have been meticulously discussed such as Economic Fallout of Covid 19 on Female Founders, Accelerating Technologies during Time of Crisis, Ensuring Food Security & Sustainability against Pandemic: Innovation and Business Opportunities of Agriculture in SMEs, Strengthening the Global Partnership in International Trade during Pandemic Crisis, Post-Pandemic Cities: What Will They Look Like, Business Opportunities of Agriculture in SMEs, The Vision From Investors in The Middle East, Urban Mobility: Road To Recovery And The Effectiveness Of Attracting FDI in The Times Of Crisis, Smart Cities Of The Future Workshop, Challenges For Agribusiness in Latin America And The Vision From Investors in The Middle East. Additionally, AIM Digital continues to offer interactive investment activities 365 days of the year to support the global investment community.
AIM Digital Features
Placing the spotlight on AIM's six pillars – Foreign Direct Investment, Foreign Portfolio Investment, Small and Medium-sized Enterprises, Startups, Future Cities, and One Belt, One Road, AIM Digital will showcase different features that will extensively boost investment opportunities in various sectors.
Pre-Conference Workshop: Conducted by renowned industry experts from across the globe, this series of interactive professional coaching sessions have been tailor-made to enrich the experience of its participants and prepare them in finding lucrative opportunities for investment.
Conference: A platform where expert insights, best practices, and ideal investment policies are shared with participants. Leaders and specialists from the investment community will lead the virtual discussions to explore relevant topics about each of the six pillars of AIM.
Exhibition: Participated by the best local and international exhibitors across the globe, the Exhibition features different countries, smart city solution providers, startup companies, and SMEs, with the ultimate goal of achieving economic growth for their respective country and region.
Digital Country Presentation: It unveils the world's best investment destinations by featuring every country's key economic and investment environment features digitally. A platform for municipalities, cities, and countries to promote investment opportunities at their location and highlight the potential of their sector to prospective investors.
Startups Virtual Pitch Competition: An opportunity to present business ideas to a diverse array of global investors on the lookout for the next big thing. The winners of the start-up virtual pitch competition will compete for the National Champions League. Individual startups may register for the Global Technopreneurs.
Conglomerate Presentations: A virtual line up of Large Multi-Industry Groups keen on showcasing their investment roadmaps and key sectors of interest to an impressive panel of AIM investment promotion agencies, SMEs and government officials enthusiastic about making sustainable investments in their respective countries.
Awards: Recognizing the outstanding contributions of Investment Promotion Agencies, SMEs and Start-ups in bolstering and securing investment for a particular location. Awards will be presented to various investments made to regions and countries that have resulted in significant economic growth.
Investors' Hub: Held within a digitally secured environment, a virtual meeting where top investors will have an audience with official government representatives to cultivate the formation of investment partnerships and collaboration.
Regional Focus Sessions: Centered on three regional conversations that examine the economic landscapes of Africa, Asia and Latin America, the discussions will be an informed exploration of the regions' risks, challenges and opportunities for growth that are waiting to be harnessed through regional cooperation.
Made in Series: This viable digital feature is open to all SMEs who wish to showcase their local products and services to an international platform. Being a part of the series could help the participating country to promote their locally manufactured products or services, present value proposition to a focus global audience, and network with potential global partners for future collaboration.
Investment Roundtables:The investment roundtable feature of AIM 2020 is a gathering of Ministers, Deputy Ministers and Heads of Investment Promotion Agencies (IPAs), Investors and Decision Makers. The main objective of this feature is to facilitate a platform for government decision makers to discuss with investment companies to create a feasible investment model matching government and investor requirements. At the end of the sessions, a feasible investment model shall be developed.
Networking Features: A medium to strengthen business relationships and serve to the expansion of business portfolios. Vast features are conveniently available and accessible for ease of communication and networking on the platform.
The Annual Investment Meeting also plans to expand its footprint across the economic landscape as it gears up for its upcoming hybrid edition which will take place on March 21 – 23 followed by its Mega edition during EXPO2020, the World's Greatest Show. The Hybrid Edition will be primed to feature massive investment opportunities from more than 170 countries, securing the highest return of investments for investors across the globe.
Furthermore, the Annual Investment Meeting is also delighted to launch its official e-magazine, Global Catalyst, which will serve as the global investment community's no.1 digital source of the latest news, feature articles on trending topics, and critical analysis on fundamental issues affecting the investment environment, serving as a powerful catalyst for global economic growth. The Global Catalyst, is a quarterly digital publication that provides a captivating blend of news and features about the investment environment, as well as thorough analyses and research studies on major issues concerning the global economy. It also features success stories and in-depth interviews from prominent personalities in the global investment community to offer invaluable insights. In its first issue, Global Catalyst will give emphasis on its theme, "Rebooting the Future of Global Economy" which sparks the revitalising idea of starting anew, finding innovative methods and strategies, and building new perspectives in relation to the global economy.
Acknowledging the shift to the digital landscape and integrating technological advancements assists in developing smart, digital and sustainable nations as AIM Digital generates boundless possibilities towards economic recovery, transformation, and sustainability.
For more information on AIM Digital, visit www.aimcongress.com
About the Annual Investment Meeting
The Annual Investment Meeting (AIM) is an initiative of the UAE Ministry of Economy, held under the patronage of His Highness Sheikh Mohammed bin Rashid Al Maktoum, Vice-President and Prime Minister of the UAE, and Ruler of Dubai. AIM is the world's leading investment platform with over 16,000 participants coming from more than 140 countries. Over 400 exhibitors and co-exhibitors, 60+ high-level dignitaries, 150+ investment specialists and experts have participated in AIM 2019.
4 Crucial Factors That Helps in Selecting the Ideal FX Expert Advisor
The forex market is increasingly expanding at a rapid pace with millions of active traders executing trades daily. The use of advanced technology is also preferred among traders who are involved in active trading. As automation is slowly taking over most industries and businesses, the forex market is also noticing a rise in the use of FX expert advisors to execute a trade on behalf of an investor.
But even with the tons of perks that these FX EAs are capable of, you must consider certain factors before investing in one.
But before we jump into discussing the factors that indicate an EA's reliability, let us get a clear understanding of what forex EAs are and how they work.
Explaining FX Expert Advisors
An EA is a software program that offers the benefit of automated trading to investors worldwide. A forex EA is responsible for identifying the best possible timings for opening a position with the help of certain in-built algorithms and indicators. As the market is active for 24-hours straight, using an EA will certainly be useful; it is immune to any emotional factors and can facilitate you to make high-profitable trades by identifying the ideal entry points.
Developed in MQL, an EA can operate on MetaTrader 4 or 5 and comes up with complex strategies of trading based on a certain mathematical pattern. The ways expert advisors tend to outperform manual trading practices involve their high-accuracy results along with faster data-processing technology which aids in better analysis.
Although being quite similar and often mistaken as the same, a forex EA slightly differs from a forex robot in terms of its functions. While forex robots can take care of executing a trade on behalf of you, and EA will simply advise you when to initiate a trade allowing you to have full control over initiating a trade.
Points to consider before investing in an EA
Investing in an expert advisor requires certain factors to keep in mind that will help you to maximize your success rate with the benefit of automation.
Performing a thorough background check
The security factor should be on your priority list while opting for an expert advisor. Thorough research along with a complete background assessment is necessary to determine the authenticity of the EA. You can rely on reviews and testimonials of other users as well as checking the credentials of the vendor. Some factors that decide the genuineness of the EA include secure payment options, refund guarantees in case of false claims, transparent business practices, and development by trustworthy programmers.
Conduct satisfactory research
It is common to come across many catchy claims of instant and guaranteed profit while opting for an EA. But these commercials fail to mention that expertise is the most critical asset you will need to succeed in this industry. You can immediately notice risk factors when anyone makes exaggerated and unreasonable statements if you have a good understanding of how the foreign exchange market works. While many appropriate automated trading systems are useful in leveraging your trading career, you may also come across many fraudulent scenarios in this industry. Thus only proper learning will provide you with the information you need to prevent being a target of these frauds.
Get familiar with basic EA stats
Reliable expert advisors are generally introduced to the market after a long process of backtesting performed by the developers. While selecting an EA you will most likely come on certain statistics including the profit factor, drawdown and expected payoff that demonstrate its performance. As an investor, you need to be knowledgeable about these stats, what they mean and how they can impact your trading style before finalizing an EA.
Perform independent testing
The final step will always be to verify the capabilities of an expert advisor along with checking the backtested results. You can rely on a demo account or a trial version of that EA easily before making the final call.
Selecting the ideal forex EA can be challenging irrespective of the level of experience you have in this. However, following these tips as well as your experience can make this process easier and worthwhile.
No pathway to reach the Paris Agreement's 1.5˚C goal without the G20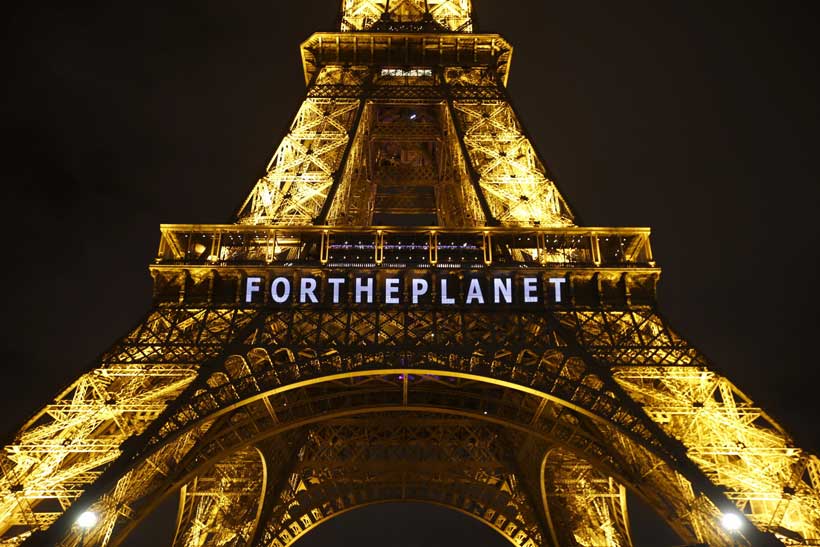 "The world urgently needs a clear and unambiguous commitment to the 1.5 degree goal of the Paris Agreement from all G20 nations", António Guterres said on Sunday after the Group failed to agree on the wording of key climate change commitments during their recent Ministerial Meeting on Environment, Climate and Energy.
"There is no pathway to this goal without the leadership of the G20. This signal is desperately needed by the billions of people already on the frontlines of the climate crisis and by markets, investors and industry who require certainty that a net zero climate resilient future is inevitable", the Secretary General urged in a statement.
The UN chief reminded that science indicates that to meet that 'ambitious, yet achievable goal', the world must achieve carbon neutrality before 2050 and cut dangerous greenhouse gas emissions by 45 % by 2030 from 2010 levels. "But we are way off track", he warned.
The world needs the G20 to deliver
With less than 100 days left before the 2021 United Nations Climate Conference COP 26, a pivotal meeting that will be held in Glasgow at the end of October, António Guterres urged all G20 and other leaders to commit to net zero by mid-century, present more ambitious 2030 national climate plans and deliver on concrete policies and actions aligned with a net zero future.
These include no new coal after 2021, phasing out fossil fuel subsidies and agreeing to a minimum international carbon pricing floor as proposed by the International Monetary Fund (IMF).
"The G7 and other developed countries must also deliver on a credible solidarity package of support for developing countries including meeting the US$100 billion goal, increasing adaptation and resilience support to at least 50% of total climate finance and getting public and multilateral development banks to significantly align their climate portfolios to meet the needs of developing countries", he highlighted.
The UN Chief informed that he intends to use the opportunity of the upcoming UN General Assembly high-level session to bring leaders together to reach a political understanding on these critical elements of the 'package' needed for Glasgow.
A setback for Glasgow
The G20 ministers, which met in Naples, Italy on July 23-25, couldn't agree to a common language on two disputed issues related to phasing out coal and the 1.5-degree goal, which now will have to be discussed at the G20 summit in Rome in October, just one day before the COP 26 starts.
Economic Recovery Plans Essential to Delivering Inclusive and Green Growth
EU member states must ensure careful and efficient implementation of economic recovery plans that support inclusion and growth to bounce back from the worst impacts of the COVID-19 pandemic, says a new World Bank report.
The World Bank's latest EU Regular Economic Report – entitledInclusive Growth at a Crossroads – finds that the unprecedented and exceptional policy response of governments and EU institutions has cushioned the worst impacts on employment and income. However, the pandemic has exposed and exacerbated deep-seated inequalities, halting progress in multiple areas including gender equality and income convergence across the EU member states. A further three to five million people in the EU today are estimated to be 'at risk of poverty,' based on national thresholds benchmarked before the crisis.
The report highlights that effective recovery programs can reinforce progress on the green and digital transitions underway across the region. With the crisis continuing to unfold, government support schemes and the rollout of vaccines in a timely manner will remain essential to bolstering the resilience of firms, workers, and households. Given the longevity of the crisis and the impact on the most vulnerable, many governments have opted to extend the duration of support throughout 2021.
"A green, digital and inclusive transition is possible if economic policy is increasingly geared towards reforms and investment in education, health and sustainable infrastructure," said Gallina A. Vincelette, Director for the European Union Countries at the World Bank.
With an output contraction of 6.1 percent in 2020, the COVID-19 pandemic has triggered the sharpest peacetime recession in the EU. Governments will need to ensure targeted and active labor market policies are in place to support an inclusive recovery. The report highlights that special attention should be given to already vulnerable workers such as youth, the self-employed, and those in informal employment. These groups are more likely to face employment adjustments during the crisis and may face longer spells of unemployment or periods outside the labor force.
Women have been disproportionately impacted by work disruptions during the pandemic, particularly in the sectors facing the worst effects of the crisis. This was also highlighted in the 2020 Regular Economic Report produced by the World Bank, which found that at least one in five women will face difficulty returning to work compared to one in ten men. It has been harder for women to resume work due to the sectors and occupations that they are working in and because of the additional care burdens that have fallen disproportionately on their shoulders – a manifestation of increasing inequities in home environments.
"As recovery takes hold, it will be important for carefully targeted and coordinated policy support to continue to mitigate the impact of the crisis, with measures increasingly targeted towards vulnerable households and viable firms. Policy makers will also need to strike a balance between helping those that need it most, while enhancing the productivity of the economy and keeping debt at manageable levels," added Vincelette.
World Bank's Regional Action in Europe and Central Asia
To date, the World Bank has committed more than $1.7 billion to help emerging economies in Europe and Central Asia mitigate the impacts of COVID-19. Since April 2020, around $866 million has been approved through new emergency response (MPA/Vaccines) projects. In addition, up to $904 million is being reallocated, used, or made available from existing projects and lending, including additional financing, to help countries with their COVID-19 response.
The World Bank's Global Economic Prospects suggests that growth will be strong but uneven in 2021. The global economy is set to expand 5.6 percent—its strongest post-recession pace in 80 years. The recovery largely reflects sharp rebounds in some major economies.