Minor Successes And The Coronavirus Disaster: Is Trump A Dead Duck?
That reminder from the Bible, 'He who is without sin, let him cast the first stone' may give us pause — but not journalists who by all appearances assume exemption. And the stones certainly bruise.
Evidence for the bruises lies in the latest poll numbers. Overall, Joe Biden leads Donald Trump 50 to 43 percent, a margin that has continued to increase since January. It is also considerably wider than the few points lead Hillary Clinton had over Trump four years ago. It gets worse for Trump.
In the industrial states of Michigan and Pennsylvania, which Trump in 2016 won by razor thin margins, he is losing by over 4 percent. Also key to his victory was Wisconsin where, despite his success in getting dairy products into Canada, he is behind by a substantial 7 percent. Key states Ohio and Florida are also going for the Democrats.
Trump was not doing so badly until the coronavirus struck and during the course of his news conferences he displayed an uncaring persona larded with incompetence. Dr. Anthony Fauci, the man he fired for correcting Trumpian exaggerations became a hero and Trump the bully.
If that bullying nature won him small rewards with allies, he hit an impasse with China and Iran … while bringing the two closer to each other. Then there is the border wall, a sore point for our southern neighbor Mexico. President Lopez Obrador made sure the subject never came up at the July meeting with Trump, Thus Mexico is not paying for it so far and will not be in the foreseeable future.
The United Arab Emirates, a conglomeration of what used to be the Trucial States under British hegemony. have agreed to formalize its already fairly close relations with Israel. In return, Israel has postponed plans to annex the West Bank. Whether or not it is in Israel's long term interest to do so is a debatable question because it provides much more powerful ammunition to its critics who already accuse it of becoming an apartheid regime. However, it had become Prime Minister Netanyahu's sop to the right wing who will have to wait. Of course, the reality is that Israel is already the de facto ruler.
If Mr. Trump was crowing about the agreement signed on September 15, although it is akin to someone signing an agreement with Puerto Rico while the United States remains aloof. As a postscript, the little island of Bahrain also signed a peace deal with Israel. Bahrain has had its own problems in that a Sunni sheikh rules a Shia populace. When the Shia had had enough, Saudi and UAE troops were used to end the rebellion. Bahrain is thus indebted to the UAE.
How many among voters will know the real value of these historic (according to Trump) deals particularly when he starts twittering his accomplishments as the election nears?
There things stand. As they say, there is nothing worse than peaking too early. Bettors are still favoring Trump with their money. The longer anyone has been in politics the more there is to mine, and for an opponent to use to his/her advantage. Time it seems is on Trump's side.
Democracy Or What? – And Then Climate
Most of us were appalled to see what happened in Washington a ten days ago when a 'mob', incited by Donald Trump's address, stormed the Capitol building to prevent the presentation of Joe Biden as the next President. He gave voice to a possible fraudulent (in his mind) election, by putting suspicion on the postal ballot long before the election took place, and tried to 'engineer' the ballot by putting his 'own' man in control of it. He tried to manipulate the Supreme Court by replacing vacancies with people he expected to follow his lead and must have been disappointed, if not shocked, to find that the court unanimously rejected his claim that the votes had been rigged and should be thrown out. His unruly term of office saw the greatest turnover of people of any previous presidential term as staff could only hack the unusual behaviour of a disordered mind for so long. And so on and on. Much will be written about the 4-year aberration that was Donald Trump. On a lighter note, his escapades in golf have given rise to a book, 'Commander in Cheat'!
Concerned people have written and spoken about the state of democracy today. Those of us who have spent some time stateside appreciate the immensity of the country, how one is made welcome, but also the prejudices that one finds and the general unknowing of the world we live in by large swathes of the population. Some are still steeped in attitudes that pre-date the civil war. Donald Trump played to all of those and gave them voice. That is a big challenge facing Joe Biden and Kamala Harris to get America back on track and if not 'great again' to stand up and join the rest of us and share and appreciate that there are billions of other people that are working away with hopes and dreams and looked to the US as a beacon.
That should be the meaning of 'great again', and if they can look up and truly be the land of the free and welcome the weak and downtrodden who are fleeing war and violence, as was once the way, then we can say that once more 'you have earned the right to be the leader of democracy', and democracy, for all its imperfections, is still the least bad form of government. It is well that the US re-joins the world as totalitarianism, in all its forms and at all levels, is on the rise again. Countries that espouse democracy and heed its precepts need to speak up loudly and be heard once again.
In November of this year is the World Climate Meeting, COP21, in Glasgow, Scotland at which the latest news on climate will be debated. Hopefully, the coronavirus will be on the decline and the US election will no longer be an issue. We can then get together on the one matter that should concentrate all our minds and separate the wheat from the chaff because there is some said that is wrong that muddies the waters, and leads the politicians to make incorrect decisions. But change is around us.
Climate is a highly complex issue, arguably the most complicated, that not all the modelling can get right, but study must go on. It is strange that it has only come to our notice since the population of the world over the past 60 years, has increased dramatically from approaching 3 billion to 8 billion. Mankind has thus significantly increased breeding himself, and thus his use of natural resources, for example cutting down trees, which need carbon dioxide to live, and vastly increased the pollution of the seas and the seas cover 70% of the planet. It has only been in comparatively recent times that we have started to pay attention to the seas and are alarmed at what we see.
However, we have the tools to put things right. We just need the will and ability to spend money wisely.
A Disintegrating Trump Administration?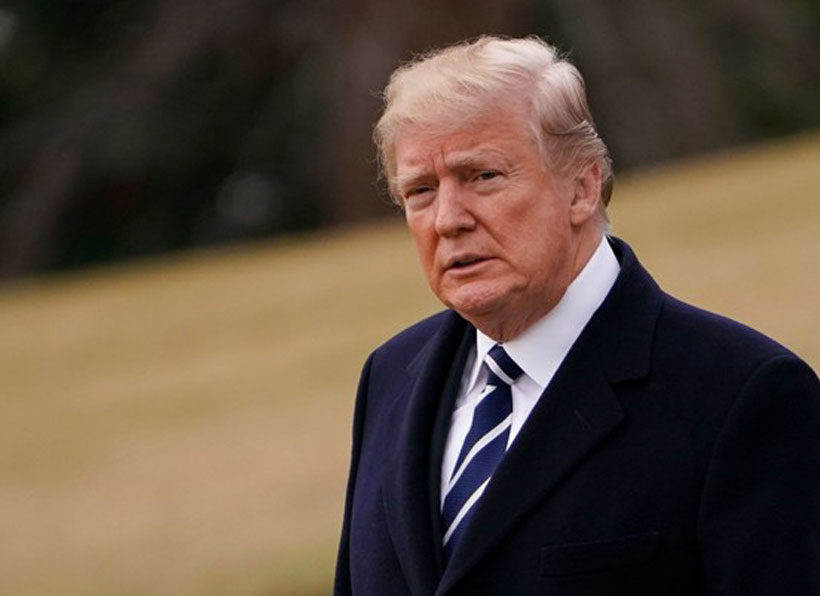 If Donald J. Trump wanted a historic presidency, he certainly seems to have achieved it — he is now the only president to have been impeached twice.
According to the rules, the House impeaches followed by a trial in the Senate. There is precedent for the trial to continue even when the office holder has left office. Should that trial result in conviction, it prevents him from seeking any future elected office. Conviction is unlikely, however, as it requires a vote of two-thirds of the members present.
It has been reported that Trump wanted to lead the crowd in the march to the Capitol, but was dissuaded from doing so by the Secret Service who considered it much too dangerous and could not guarantee his safety.
Various sources attest that Trump's mind is focused on pardons including himself and his family members. Whether it is legal for him to pardon himself appears to be an unresolved question. But then Trump enjoys pushing the boundaries of tolerated behavior while his businesses skirt legal limits.
He appears to have been greatly upset with his longtime faithful vice-president after a conversation early on the day of the riot. As reported by The New York Times, he wanted Mike Pence to overturn the vote instead of simply certifying it as is usual. The certification is of course a formality after the state votes already certified by the governors have been reported. Pence is reputed to have said he did not have the power to do so. Since then Trump has called Vice President Pence a "pussy" and expressed great disappointment in him although there are reports now that fences have been mended.
Trump's response to the mob attacking the Capitol has also infuriated many, including lawmakers who cowered in the House chamber fearful for their lives. Instead of holding an immediate press conference calling on the attackers to stop, Trump responded through a recorded message eight hours later. He called on his supporters to go home but again repeated his claims of a fraudulent election.
Aside from headlining the US as the laughingstock among democracies across the world, the fall-out includes a greater security risk for politicians. Thus the rehearsal for Biden's inauguration scheduled for Sunday has been postponed raising questions about the inauguration itself on January 20th.
Worse, the Trump White House appears to be disintegrating as coordination diminishes and people go their own way. Secretary of State Pompeo has unilaterally removed the curbs on meeting Taiwanese officials put in place originally to mollify China. If it angers China further, it only exacerbates Biden's difficulties in restoring fractured relationships.
Trump is causing havoc as he prepares to leave the White House. He seems unable to face losing an election and departing with grace. At the same time, we have to be grateful to him for one major policy shift. He has tried to pull the country out of its wars and has not started a new one. He has even attempted the complicated undertaking of peace in Afghanistan, given the numerous actors involved. We can only hope Biden learned enough from the Obama-Biden administration's disastrous surge to be able to follow the same path.
Flames of Globalization in the Temple of Democracy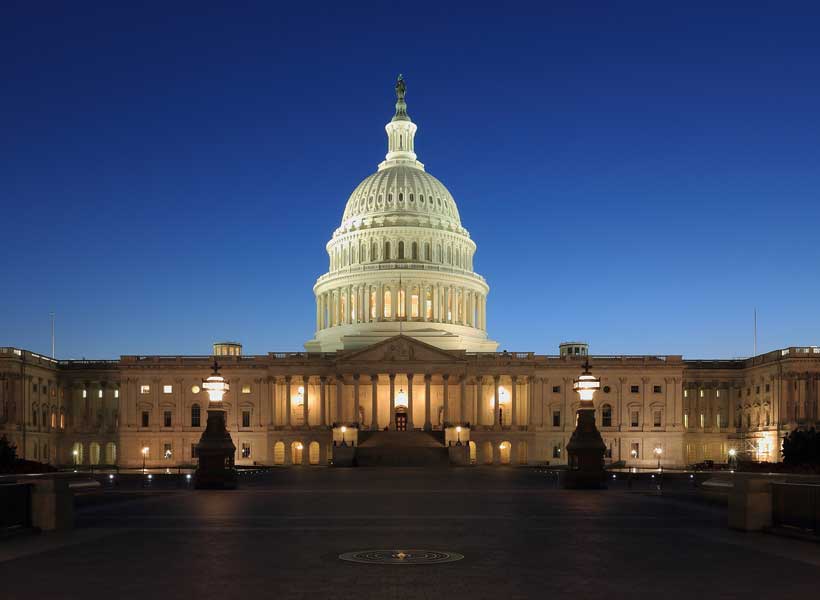 Authors: Alex Viryasov and Hunter Cawood
On the eve of Orthodox Christmas, an angry mob stormed the "temple of democracy" on Capitol Hill. It's hard to imagine that such a feat could be deemed possible. The American Parliament resembles an impregnable fortress, girdled by a litany of security checks and metal detectors at every conceivable point of entry. And yet, supporters of Donald Trump somehow found a way.
In the liberal media, there has been an effort to portray them as internal terrorists. President-elect Joe Biden called his fellow citizens who did not vote for him "a raging mob." The current president, addressing his supporters, calls to avoid violence: "We love you. You are special. I can feel your pain. Go home."
That said, what will we see when we look into the faces of these protesters? A blend of anger and outrage. But what is behind that indignation? Perhaps it's pain and frustration. These are the people who elected Trump president in 2016. He promised to save their jobs, to stand up for them in the face of multinational corporations. He appealed to their patriotism, promised to make America great again. Arguably, Donald Trump has challenged the giant we call globalization.
Today, the United States is experiencing a crisis like no other. American society hasn't been this deeply divided since the Vietnam War. The class struggle has only escalated. America's heartland with its legions of blue-collar workers is now rebelling against the power of corporate and financial elites. While Wall Street bankers or Silicon Valley programmers fly from New York to London on private jets, an Alabama farmer is filling up his old red pickup truck with his last Abraham Lincoln.
The New York banker has no empathy for the poor residing in the southern states, nothing in common with the coal miners of West Virginia. He invests in the economies of China and India, while his savings sit quietly in Swiss banks. In spirit, he is closer not to his compatriots, but to fellow brokers and bankers from London and Brussels. This profiteer is no longer an American. He is a representative of the global elite.
In the 2020 elections, the globalists took revenge. And yet, more than 70 million Americans still voted for Trump. That represents half of the voting population and more votes than any other Republican has ever received. A staggering majority of them believe that they have been deceived and that Democrats have allegedly rigged this election.
Democrats, meanwhile, are launching another impeachment procedure against the 45th president based on a belief that it has been Donald Trump himself who has provoked this spiral of violence. Indeed, there is merit to this. The protesters proceeded from the White House to storm Congress, after Trump urged them on with his words, "We will never give up, we will never concede."
As a result, blood was shed in the temple of American democracy. The last time the Capital was captured happened in 1814 when British troops breached it. However, this latest episode, unlike the last, cannot be called a foreign invasion. This time Washington was stormed by protestors waving American flags.
Nonetheless, it is not an exaggeration to say that the poor and downtrodden laborers of America's Rust Belt currently feel like foreigners in their own country. The United States is not unique in this sense. The poor and downtrodden represent a significant part of the electorate in nearly every country that has been affected by globalization. As a result, a wave of populism is sweeping democratic countries. Politicians around the world are appealing to a sense of national identity. Is it possible to understand the frustrated feelings of people who have failed to integrate into the new global economic order? Absolutely. It's not too dissimilar from the grief felt by a seamstress who was left without work upon the invention of the sewing machine.
Is it worth trying to resist globalization as did the Luddites of the 19th century, who fought tooth and nail to reverse the inevitability of the industrial revolution? The jury is still out.
The world is becoming more complex and stratified. Economic and political interdependence between countries is growing each and every day. In this sense, globalization is progress and progress is but an irreversible process.
Yet, like the inhumane capitalism of the 19th century so vividly described in Dickens' novels, globalization carries many hidden threats. We must recognize and address these threats. The emphasis should be on the person, his dignity, needs, and requirements. Global elites in the pursuit of power and superprofits will continue to drive forward the process of globalization. Our task is not to stop or slow them down, but to correct global megatrends so that the flywheel of time does not grind ordinary people to the ground or simply throw nation-states to the sidelines of history.