Reimagining Pakistan Transforming a Dysfunctional Nuclear State- Book Review
Pakistan: A Lost Cause?
In his book, 'Reimagining Pakistan', Husain Haqqani discusses the origins of Pakistan as a state while laying bare the genesis of the state it has evolved into, ultimately culminating with his formula, for a reimagined Pakistan. As he rightly points out, Jinnah, when calling for a separate state of Pakistan, invoked religion as a way of giving a semblance of unity and solidity to his divided (by ethnicity, language, geography) Muslim constituents. Consequently, his demand for Pakistan was perforce "specifically ambiguous and imprecise" (p.7) (Jalal)so as to command general support. This base of religious nationalism also became the country's foundation for successive governments.
Then, taking a look behind the scenes, Haqqani says, even as the new state of Pakistan, was formed disadvantageously, with no functioning capital city, government or financial resources, its ill prepared founders unlike their Congress counterparts had no plans for the smooth functioning of a new country. Even, the concept of a common Governor General with India was rejected and Jinnah became the first head of state thereby losing for Pakistan all advantages financial and otherwise of having a moderating influence of a common governor general. Delineating the chemistry of Pakistani politics since independence, Husain with absolute clarity tells us that almost from the beginning part of the state apparatus used religion and religious groups for political ends. This unleashed a rampaging genie of religious–political chaos from time to time with the army stepping in to return the rampaging genie to its proverbial bottle. In this context Haqqani tells us that it was Zia's US backed "religious militancy" (p.100)in the form of jihad which Pakistan is dealing with till this day.
The author succinctly says Pakistan has thus become home to the world's "angriest Muslims" (p.112), with successive civilian and military governments choosing to appease "dial-a-riot" (ibid)Islamist hardliners, rather than confronting them. Drawing upon Shuja Nawaz's telling comment that "Pakistan's history is one of conflict between an under developed political system and a well – organized army"(Nawaz), Husain invokes this argument to point to consistent authoritarianism in the history of Pakistan when he refers to its four key military dictators.
The author also invokes Bengali leader Suharwardy's prophetic commentary on possible economic chaos in Pakistan, wherein he had warned that there would be no commerce, business or trade if Pakistan were to keep "raising the bogey of attacks" (p.58), and engage in constant "friction with India" (ibid). Husain in his book, 'India vs Pakistan – Why can't we just be Friends' talks of this pathological obsession with India and the consequent pressure points in their relationship. Ignoring, Jinnah's vision of two countries, with porous borders, "like the United States and Canada" (Jinnah, p.58).Unfortunately, with policy making playing second fiddle to national pride and morale, the narrative in Pakistan has become that of a victim not only of conspiratorial enemies but also an army which expands the magnitude of threats to match its size.
Hence, as the author points out most Pakistani leaders, except Ayub Khan have shown little interest in economic matters. Ignoring fundamentals of economics, aid gathered internationally by Pakistan as rentier to the western world, was frittered away in building military capacity just as it sank ever lower in terms of human development indices. With the culture being one of extolling the "warrior nation" (p.62) over the "trader nation" (ibid), Pakistan then fell into a state of "ideological dysfunction" (p.63). Like Husain says, Justice Munir of the Munir Commission in 1953 was prescient when he said that, "you can persuade the masses to believe that something they are asked to do is religiously right or enjoined by religion, you can set them to any course of action, regardless of all considerations discipline, loyalty, decency, morality or civic sense"(p.83). The author quickly links this up to "Islamist Rage" (p.96), with jihad as a panacea for all the ills that befell the nation. Before long, the self-proclaimed Pakistani upholders of the honour of Islam and its prophet re-wrote their history with falsehoods to fit a fictional narrative born from an inherent insecurity which even acquisition of nuclear weapons could not assuage.
Ultimately, in his quest to offer a roadmap for a reimagined Pakistan, the most telling suggestion that comes from Haqqani is his exhortation that Pakistan should embrace its "multi-ethnic" (p.274) and "multi lingual reality" (ibid)just like Belgium did many years back and forever rid itself of the spectre of disintegration. He would thus, like his country to draw away from its focus on survival and resilience, a concept partially imparted by its military moorings and truly reimagine itself as a non- confessional state where the "individual can be pious and the society can be religious"(p.120). Going further, to him Pakistan has to have a national identity other than its self -obsessive and ever draining competition with India and not forever depend on God alone to ensure its survival.
Thus, wanting Pakistan to stop its "march of folly"(Tuchman), by creating a national identity which bypasses the nexus between power and bigotry, quoting Ayesha Jalal he talks of the damaging lack of territorial nationalism in the definition of Pakistan as an Islamic State. In this context he traces the breaking away of East Pakistan and possible future disintegration of Pakistan along ethnic lines just as it happened in say, Russia. Undeniably, Haqqani exhibits great courage when he says that if Pakistan has to have a future different from its past, it must identify the various confabulations of its leaders so as to not fulfill Barbara Tuchman's "march of folly", due to "governmental folly and obstinacy" (p.244).
All this notwithstanding, in this book Husain has laid bare the origins and development of Pakistan, in to what it is today. As an expert on radical Islamic movements, he traces the stranglehold that the jihadists and Islamic movements have on the state players and also tells us that it is the army which acts as a check and balance whatever else the other negatives might be in allowing the army to play such a pivotal role in the formation of the Pakistan nation and creation of jihadist movements. Quoting extensively from primary and secondary sources, he shows the proverbial mirror to the collective psyche of his nation. Jinnah's speeches and Munir Commission's findings are excellent primary sources in this regard, while among others Ayesha Jalal and Shuja Nawaz add credibility and meaningful insights to Husain's process of reasoning. At the same time research and data is indeed exhaustive and the research team not lacking in extending support to his rubric, while Haqqani himself does not draw away from some uncomfortable truths that Pakistan must face. Even though, Husain has done a remarkable and honest job in analysing the dysfunctional aspects of the state of Pakistan, where the book lacks is that though the title suggests we are going to read about a roadmap to reimagine Pakistan, the emphasis is more on how the state was formed, its ideological moorings, and the role of the various players as it evolved over time. The suggestions for reimagining obviously need more reimagining as the suggestions provided by the author are not in the form of a coherent roadmap and his suggestions are few and far between besides being scattered randomly at times, through the course of the book. Also, to my mind, the author does not face the real tough questions as to how the cat (army) is to be belled, the monolithic behemoth that it has become. Over here, G Parthasarthy's comment, "Every country has an army but in Pakistan, an army has a country"(G.Parthasarthy), comes to mind, something which its leaders would do well to remember. Besides this Husain does not seem to hold the western powers to account as they were probably just as much to blame for the current state of affairs when they played the renewed "great game"(Hopkirk)in this part of the world. From his unique perspective as an advisor to four ex-prime-ministers and the ambassadorship to U.S.A at a time when there was a global war on terrorism(Haqqani, Hudson Institute ), Haqqani should have dwelt as much on reimagining as he did on cautioning his homeland from its precipitous "march to folly" (p.264)(.Tuchman). Perhaps a second volume could take up this slack wherein the excellent foundational analysis of the state of Pakistan is the launch pad for a futuristic road map for reimagining.
Reimagining Pakistan Transforming a Dysfunctional Nuclear State by Husain Haqqani, Harper Collins ,2018
More about how democracy should be elected -Interview with Tannisha Avarrsekar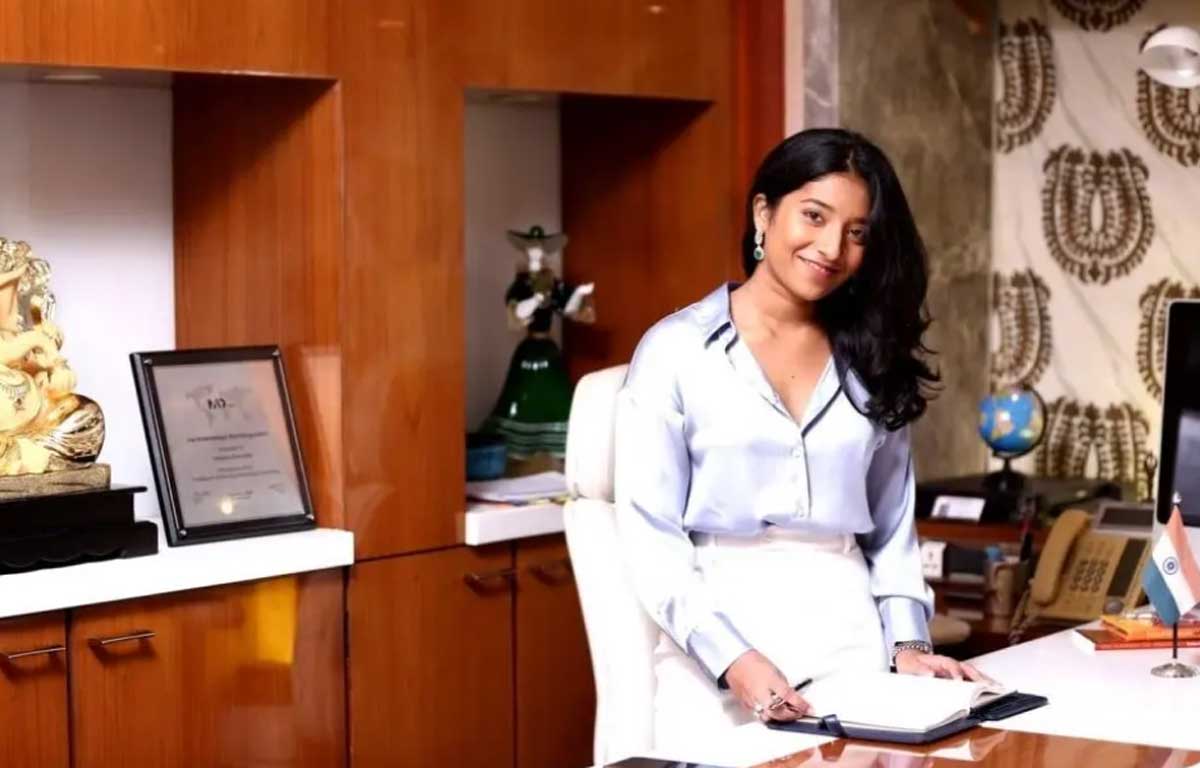 Tannisha Avarrsekar, a political activist who wants to increase equality in the representation of political candidates in India. In this interview, Tannisha discusses more about her journey, political beliefs and her platform Lokatantra.
Why did you start Lokatantra?
I started it because I wanted to make politics more accessible for the youth.
I moved to London for my undergrad when I was 18, so 2019 was the first election that I was able to vote in. But after I came back, I found that gathering information about the registration process, as well as probable candidates took more time and effort than it should.
I began realizing that for citizens like me, who wanted to be more politically aware or socially conscious, there was the dearth of a platform where they could educate themselves and engage with those they were considering electing. And that's how Lokatantra came along.
Tell us more about Lokatantra.
Lokatantra.in is an online political platform that aims to make the youth more politically aware and socially conscious. It attempts to bridge the gap between voters and politicians by empowering voters with comprehensive information about their candidates and the voting process, after verifying its authenticity and organizing it in a manner that makes it quick and easy to understand. It also does telephone voter registrations for those having trouble with it.
On the flip side, the social enterprise also collects data on citizens' opinions on key issues through polls and surveys, and then analyses and publishes the results, to aid in the decision-making of leaders. In this way, the platform sheds light on the accomplishments of politicians- especially independents who can't afford expensive campaigns, as well as the troubles of the common man.
The Lokatantra.in website and mobile application prides itself on its treasury of information about each and every candidate from the Mumbai City district. This extensive material includes details about these candidates' educational qualifications, past political affiliations, career highlights, controversies, criminal records, and standpoints on critical debates. The platform also allows users to ask candidates questions, as well as rate them so as to help other voters from their constituency make their choice.
What do you think can make journalism more neutral?
More crowdfunded platforms. Limits on investments by big corporations, and complete transparency in the finances of media houses. Also, stricter penalties on misinformation.
Why is equal representation in politics important?
Equal representation in politics is important because it encourages newer political faces and fresh ideas into our country's governance, which has been largely polarized and dominated by big political parties, with old loyalists and deep pockets. It allows us to choose our leaders based on more than just their party symbol and spending power, and instead take into account their character, ideology and objectives.
How is Lokatantra a unique platform? What do you do differently?
Before an election, Lokatantra interviews all the candidates standing, with a uniform questionnaire to gather their opinions on issues that play a key role in deciding who to vote for and are yet often not a part of mainstream discourse. The answers from these interviews are then fed into an algorithm, which allows voters to answer the very same questions, and then ranks the candidates in their constituency based on how much their political opinions match. What makes this quiz truly extraordinary is the fact that it takes into account the nuances of one's answers, by letting you weigh how much each issue affects your vote.
We also spend a lot of time answering personal questions and engaging in individual conversations about politics, with members of our community that message us.
Tell us more about your personal political affiliations.
As the face of a politically neutral platform, I'm not permitted to have political affiliations. But I would describe my personal ideology as socially liberal and fiscally conservative.
What do you think are the biggest electoral problems India is facing at the moment and what do you think are the solutions?
I think it is the shocking mass disappearances of voter names from electoral lists, which has caused erosion of public faith in the democratic process.
A colleague of mine- Siddhant Kesnur and I, recently wrote a policy memo about the solutions to this, and if I had to pick one that I think would be most effective it would be stopping the misuse of the ECI's Form 7, which is an application for voter deletion that ridiculously enough can be sent on behalf of any citizen by any citizen. Simply communicating the receipt of this form to those on whose behalf it has come in, would significantly curb its abuse.
What do you think will pose the greatest challenge to India's growth in the future?
The move from patriotism to nationalism. In May 2018, Kaushik Basu the economist had cautioned Bangladesh saying that "vibrant economies have been derailed by zealotry many times throughout history". He had given three examples to support his point: (1) the golden era of economic growth in Arab cities like Damascus and Baghdad which passed when religious fundamentalism began to spread about a thousand years ago (2) Portugal's position as a global power in the 15th-16th century, which ended when Christian fanaticism became it's driving political force, and (3) Pakistan's economy, which after performing fairly decently started slipping from 2005 onwards because of military rule and Islamic fundamentalism.
It makes me sorry to say that the extremist rhetoric we witness in India these days is an alarming harbinger of this kind of zealotry, which has the potential of not just derailing us economically but also causing lasting damage to the social and cultural fabric of our nation.
India: Metamorphosis from disinformation to stark lies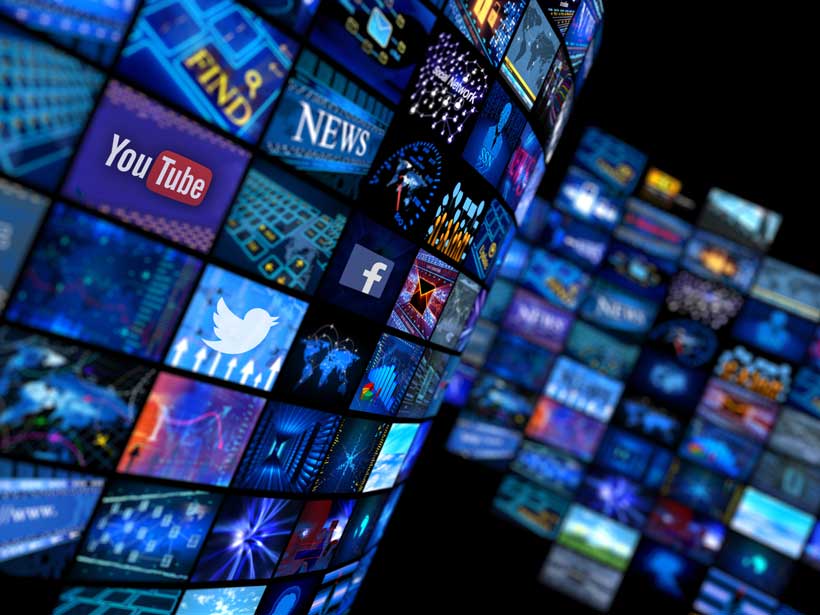 When European Disinfo Lab exposed India's disinformation network, India apologized. But, the portents are that India continued spreading disinformation, nay stark lies against Pakistan. India's usual modus operandi was to employ dubious thinktanks and journalists of doubtful credentials to tarnish Pakistan's image. For instance, Macdonald-Laurier Institute, a registered Canadian charity, published a Pakistan-bashing report 'Khalistan—A project of Pakistan' which found mention in almost all leading Indian newspapers. Now, Indian government has told its Supreme Court that farmers' protest in India are being pro-Pakistan and pro-Khalistan elements. The SC has called upon Indian government to submit an affidavit about its allegation along with corroborative evidence.
Another pro-India "thinktank", spouting venom against Pakistan is the "International Terrorism Observatory". It is chaired by Roland Jacquard. Prestigious French newspaper Le Monde (The World) pointed out in 2015; he is the only member "without publications, without a website, without postal address and without any legal existence". He runs a bookstore stacked with books on "networks of Islamist terrorism'. According to journalists Didier Bigo, Laurent Bonelli and Thomas Deltombe, Roland Jacquard's claim of being a media expert is questionable.
India-sponsored think tank International Institute for Non-Aligned Studies run by Srivastava Group of India shot into limelight when it paid for the travel and accommodation of an unofficial far-right delegation of 23 European Union parliamentarians to Srinagar on October 30, 2013. The trip was arranged by Indian intelligence surrogate, Madi Sharma, who posed as a self-styled "international business broker".
India's metamorphosis from disinformation to stark lies
It appears India has now realized that its disinformation is losing clout. So, instead of banking on dubious journalists and think tanks, it has begun to churn out lies against Pakistan through its own agencies, including the prestigious India Today.
Almost all media outlets and TV channels disseminated the false report that an ex diplomat has admitted that India did actually kills 300 men in Balakot air strike on February 26, 2019. Some channels have retracted the false rreport while others are staying mum.
What did the news agency ANI say?
The statement falsely attributed to diplomat Agha Hilaly was carried by several news organisation, including India Today, and was based on an input by news agency ANI. The News agency ANI quoted Pakistani diplomat Agha Hilaly as saying, "India crossed the international border and did an act of war in which at least 300 were reported dead. Our target was different from theirs. We targeted their high command. That was our legitimate target because they are men of the military. We subconsciously accepted that a surgical strike — a limited action — did not result in any casualty. Now we have subconsciously told them that, whatever they will do, we'll do only that much and won't escalate."
Truth
The video was misattributed and the quote was actually a snippet of a larger quote made by former diplomat Zafar Hilaly in a television debate.The full quote by Zafar Hilaly is as follows:: What India did was an act of war. By crossing the international boundary India committed an act of war in which they intended to kill at least 300 people. Coincidentally, they [Pakistani people] did not die and India bombed a football field. "Hilaly has also said that the viral video is edited and does not represent his full quote. He also shared the full video on his Twitter account. A fact-check by "Alt News" found that the comments were misreported and the ex-diplomat who made the comments was "Zafar Hilaly".In the debate posted on YouTube by HUM news as part of a program called "Agenda Pakistan", Hilaly had said, "What you did, India, was an act of war. India ne jo kiya, international boundary ko cross karke ek act of war. Jisme kam se kam 300 logo ko unhone marna tha. (What India did was an act of war. By crossing the international boundary India committed an act of war in which they intended to kill at least 300 people)."Zafar Hilaly also tweeted a video saying his statement was spliced and edited. Alt News said a version of the video posted on Twitter had an abrupt cut "around 0:7-0:9 seconds" and the word "marna (to kill)" sounds as if Hilaly said "mara (killed)". The news has since been removed by websites.
Conclusion
A basic principle of disinformation is 'never lose sight of truth'. A half-truth or even .005 per cent to 5% untruth, a twisted truth, or sometimes a truth concealed may appeal more to readers or viewers than a stark lie. Goebels is not alive to tell that he never said 'the bigger the lie the more it will be believed'. Pathological lying is not the art of disinformation. Psychologists would tell that, even under stress, a mature person would suppress truth rather than tell a lie.
Richard Deacon says, 'Truth twisting…unless it is conducted with caution and great attention to detail, it will inevitably fail, if practiced too often… It is not the deliberate lie which we have to fear (something propaganda), but the half-truth, the embellished truth and the truth dressed up to appear a something quite different' (The Truth Twisters, London, Macdonald & Company (Publishers) Limited, 1986/1987, p. 8).
He gives several example of disinformation including sublimininal disinformation by which the truth can be twisted so that the distortion is unconsciously absorbed, something which both television and radio commentators have subtly perfected'. (Ibid. p. 9).
Role of India's foremost intelligence agency, the Research and Analysis Wing (RAW), in conducting disinformation campaigns has, by and large, remained hidden from the media watch. It is now being exposed. RAW is burning midnight oils to exploit USA's sensitivity about certain ticklish subjects like Hawala transactions for funneling funds to "terrorists', nuclear proliferation, use of missiles to hit aircraft, and development of chemical biological and nuclear weapons and delivery systems.
The RAW's disinformation campaign, often bordering on lying, is well reflected by innocuous-looking news (unsupported by reference to information sources) that appear, from time to time, in Indian media. Hilaly debacle is a case in point.
Casteism inside RSS, and its' abhorrence
Dr Ambedkar, the architect of Indian Constitution, believed that 'RSS is a dangerous association'. The latest to join this belief is Bhanwar Maghwanshi, a former RSS worker and also the author of the book 'I could not be Hindu' (2020)
***
At the age of 13, Bhanwar Maghwanshi joined RSS. Instead of playing, learning and exploring, he opted to do something 'bigger' in his life. But, unfortunately, he was shocked to learn how RSS practices casteism without using the term 'Dalit' in its shakhas. He was active with RSS, as a sevak, during the so-called Janmbhoomi movement of Ayodhya in late 1980s. In his panchayat in Rajasthan, he never listened to azan or interacted with any Muslim – in person, but developed strong abhorrence for the Muslims when he was learning 'skills' in RSS. His dad was a Congress activist and discouraged him to join RSS (because, for him, RSS would never want 'brahmin' sevaks to sacrifice their lives) but BhanwarMeghwanshi – on positive note – entered RSS.
RSS is a hydra of Hindutva, Hindu Nationalism and Hindu Rashtra. BJP is its outcome. Since 2014, India is witnessing a systemic degradation of free speech, social equity, human development, economy, environment and women safety. The Modi government came to power in 2014 chanting 'minimum government, maximum governance' slogan but unfortunately it transformed India into 'new' India with the maxims of 'minimum governance, maximum statism'. One of the oldest, yet contemporary, [social] statism is casteism. It's 21st century and the elements of caste as a whole continues to haunt the democratic features of India. A recent NCRB data suggests that India is unsafe for Dalit and Adivasi girls. There's an increase of 300% in hate crimes. The architect of India's constitution Dr Ambedkar was 'untouchable' and had come to conclusions that Hinduism can't be reformed. He chose Buddhism in October 1956 and found emancipation through the teachings of Buddha. The same is the case with BhanwarMeghwanshi who is an Ambedkarite today, learned a different version of Ambedkar in his RSS years. Even God knows that RSS has appropriated Dr Ambedkar conveniently, for its own political agenda.
Bhanwar's ethnographic encounter in his book "I could not be Hindi – the story of a Dalit in the RSS" is essential to refute the pseudo-science of RSS or Hindutva trollers on the subjects of Islam, untouchability and other narratives. The book sheds a detailed light on what RSS is, casteism in the RSS, and how RSS makes its ground in the society. Navayana Publishing House mustered the courage to publish the book, unlike other 'popular' publishing houses, according to Bhanwar. He dreamt of becoming a 'pracharak' but was stopped to become a 'vistarak' because of his 'caste' and this is where he learned that he is a lesser Hindu than other Hindus in RSS. He left RSS after a very bitter experience. He writes, "We had organised an event of Sangh in my hometown, I was heading the event as I was the most active and passionate worker in my area. I had planned to make food at my home only for the senior guests and the priests who would join the event. My father strongly opposed and said that they would never eat food cooked by us. I did not listen to him. I cooked good Rajasthani food with pure ghee and invited them. They did not come home but said that 'you just pack the food we will eat it in the next village, as we are running out of time'. I packed the food for them, I later learned that they did not have my food but threw it in a naala (gutter). As the district chief, I got angry with them and asked the reason, but did not get satisfactory answers. I was reminded of my father's words that 'people like us did not own any place in the Sangh', it solely belongs to the upper castes."
The book smashes the rosy picture of RSS and explains that the Dalits' role in RSS is mere foot soldiers for the communal polarisation and Hindutva activities. In an interview to Caravan magazine (14th March 2020), Bhanwar Meghwanshi made it clear that "In the eyes of the Sangh, the Hindu Rashtra is a Brahmin nation with the varna system, the four vedas and the Manusmriti. The Sangh wants to run the nation on this very base. I feel that in the Sangh's Hindu Rashtra, shudras or untouchables will be slaves, and Muslims, heretics or foreigners, will be given a second-class status."
In this memoir, Bhanwar also writes that in his village, low caste people joined the RSS in large numbers: "Of the fifty or so children who attended the shakha in my village, most were OBCs—Kumhar, Jat, Gurjar, Mali and so on." They joined because of the Sanskritization processes and because of the games they played in the shakha, but they resided for ideological reasons too as, slowly, they learnt that "hindukhatre main hai" (Hindus are in danger) because of Muslims and Christians. He also recalls that, while in the Sangh, he "heard a lot about weapons being stored in the basements of mosques" and that getting rid of the Babri Masjid was like "a second battle for independence".
Bhanwar is not new in this race. A sarcastic letter authored by a Dalit activist P.D. Shelare, on 13/1/1934, published in 'Janata' divulged about casteism or caste segregation practices in some shakhas of RSS. Shelareratiocinated that RSS was aware of the practices but it did not react. It's obvious to learn that Hinduism is incomplete without casteism. The caste practices made me leave Hinduism too, on 30th December 2018. I adopted Buddhism, on par with Dr Ambedkar's teachings. While reading the book, I could resonate my experiences too. In the current landscape, interactions and social relations have changed a lot. Caste dynamics too. To add to the woes, love jihad law will further strengthen more endogamy and discourage intercaste marriages. Dining with Dalits alone would not bring about social changes. The 'safe space' for the dissents and Dalits is diminishing, whereas love for hatred is openly normalised.