Nearly 9 in 10 People Globally Want a More Sustainable and Equitable World Post COVID-19
In a new World Economic Forum-Ipsos survey of more than 21,000 adults from 28 countries nearly nine in ten say they are ready for their life and the world to change.
72% would like their own lives to change significantly and 86% want the world to become more sustainable and equitable, rather than going back to how it was before the COVID-19 crisis started. In all countries, those who share this view outnumber those who don't by a very significant margin (more than 50 percentage points in every country except South Korea). Preference for the world to change in a more sustainable and equitable manner is most prevalent across the Latin America and Middle East-Africa regions as well as in Russia and Malaysia.
Next week's World Economic Forum Sustainable Development Impact Summit will address the achievement of the sustainable development goals and the appetite for transformation which will drive the "decade of delivery".
Clear majority ready for a more sustainable and equitable world
Globally, 86% of all adults surveyed agree that, "I want the world to change significantly and become more sustainable and equitable rather than returning to how it was before the COVID-19". Of those, 46% strongly agree and 41% somewhat agree, while 14% disagree (10% somewhat and 4% strongly).
Russia and Colombia top the list of countries that strongly or somewhat agree with that statement at 94%. They are followed by Peru (93%) Mexico (93%) Chile (93%) Malaysia (92%), South Africa (91%) Argentina (90%) and Saudi Arabia (89%). The countries that are most change averse – disagreeing somewhat or strongly disagreeing with the statement – are South Korea (27%), Germany (22%), Netherlands (21%), US (21%) and Japan (18%).
Dominic Waughray, Managing Director, at the World Economic Forum said, "The Great Reset is the task of overhauling our global systems to become more equitable and sustainable, and it is more urgent than ever as COVID-19 has exposed the world's critical vulnerabilities. But the technology to transform things tends to outpace the human will to change. In six months, the pandemic has systematically broken down this cultural barrier and we are now at a pivot point where we can use the social momentum of this crisis to avert the next one."
Ready for significant personal change
Across all 28 countries, 72% want their lives to change significantly rather than returning to what it was like before the COVID-19 crisis (30% strongly and 41% somewhat) while the other 29% disagree (21% strongly and 8% somewhat).
Latin America stands out for its optimism, with Mexico, Colombia and Peru in the top five countries strongly or somewhat agreeing. Agreement is also high South Africa (86%), Saudi Arabia (86%, Malaysia (86%) and India (85%). By contrast, at least two out of five adults in the Netherlands, Germany, South Korea, Japan, Sweden, the US, UK and Canada long for their life to just return to how it was before the pandemic.
MethodologyThese are the results of a 28-country survey conducted by Ipsos on its Global Advisor online platform. Ipsos interviewed a total of 21,104 adults aged 18-74 in United States, Canada, Malaysia, South Africa, and Turkey, and 16-74 in 23 other countries between August 21 and September 4, 2020. Where results do not sum to 100 or the 'difference' appears to be +/-1 more/less than the actual, this may be due to rounding, multiple responses or the exclusion of don't knows or not stated responses.
Digitalizing the Maritime Sector Set To Boost the Competitiveness of Global Trade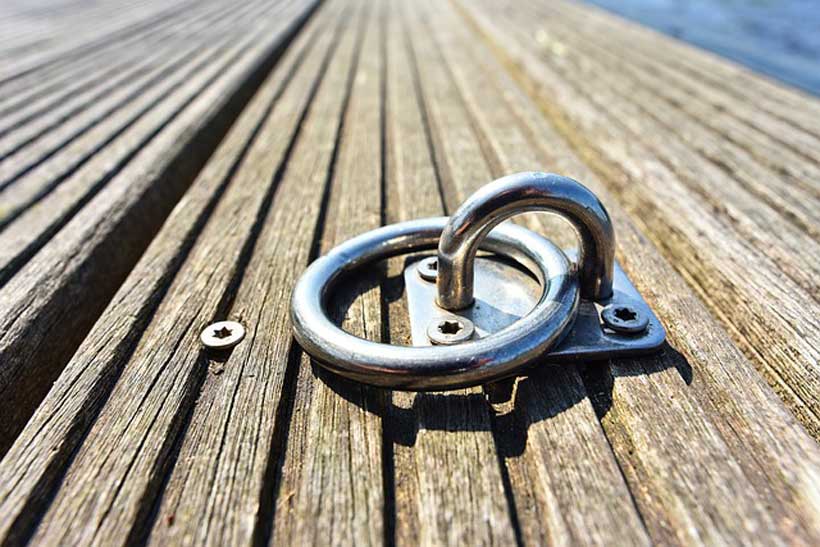 A new report launched today by the World Bank and the International Association of Ports and Harbors (IAPH) shows that better digital collaboration between private and public entities across the maritime supply chain will result in significant efficiency gains, safer and more resilient supply chains, and lower emissions.
Maritime transport carries over 90% of global merchandise trade, totaling some 11 billion tons of cargo per year. Digitalizing the sector would bring wide-ranging economic benefits and contribute to a stronger, more sustainable recovery.
Accelerating Digitalization: Critical Actions to Strengthen the Resilience of the Maritime Supply Chain describes how collaborative use of digital technology can help streamline all aspects of maritime transport, from cross-border processes and documentation to communications between ship and shore, with a special focus on ports.
The COVID-19 crisis has evidenced a key benefit of digitizing waterborne and landside operations: meeting the urgent needs to minimize human interaction and enhance the resilience of supply chains against future crises.
"In many of our client countries, inefficiencies in the maritime sector result in delays and higher logistics costs, with an adverse impact on the entire economy. Digitization gives us a unique chance to address this issue," noted Makhtar Diop, World Bank Vice President for Infrastructure. "Beyond immediate benefits to the maritime sector, digitalization will help countries participate more fully in the global economy, and will lead to better development outcomes."
IAPH Managing Director of Policy and Strategy, Dr Patrick Verhoeven, added: "the report's short and medium term measures to accelerate digitalization have the proven potential to improve supply chain resilience and efficiency whilst addressing potential risks related to cybersecurity. However, necessary policy reform is also vital. Digitalization is not just a matter of technology but, more importantly, of change management, data collaboration, and political commitment."
Although the International Maritime Organization (IMO) has made it mandatory for all its member countries to exchange key data electronically (the FAL convention), a recent IAPH survey reveals that only a third of over 100 responding ports comply with that requirement. The main barriers to digitalize cited by the ports were the legal framework in their countries or regions and persuading the multiple private-public stakeholders to collaborate, not the technology.
The report analyzes numerous technologies applied already by some from the world's leading port and maritime communities, including big data, the internet of things (IoT), fifth-generation technology (5G), blockchain solutions, wearable devices, unmanned aircraft systems, and other smart technology-based methods to improve performance and economic competitiveness.
Skills Development Vital to Enabling Transition to Industry 4.0 in Southeast Asia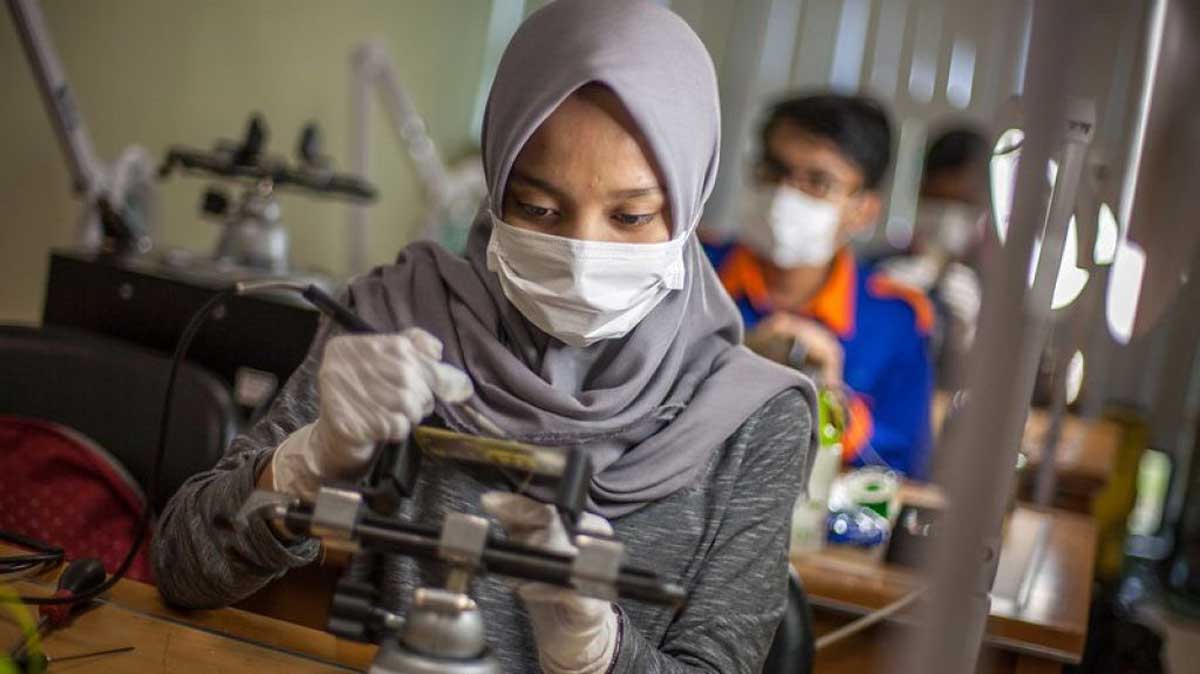 Countries in Southeast Asia should consider developing industry transformation maps in key sectors to enable the transition to the fourth industrial revolution (4IR) with adequate investment in skills development for new and repositioned jobs, according to a new study by the Asian Development Bank (ADB).
The finding is one of six key recommendations emerging from ADB's study Reaping Benefits of Industry 4.0 Through Skills Development in High-Growth Industries in Southeast Asia, covering Cambodia, Indonesia, the Philippines, and Viet Nam.
"The future of jobs is at the heart of development in Asia and the Pacific," said Director General of ADB's Sustainable Development and Climate Change Department Woochong Um. "While jobs have been lost to automation in recent years, new jobs will emerge as new and disruptive technologies are adopted. Now is the time to invest in skills development that will help displaced workers acquire the abilities necessary to move into new jobs and help job-seekers access quality jobs for greater prosperity."
The study assesses two industries in each country deemed important for growth, employment, and 4IR. Based on employer surveys, the study reports large potential returns to businesses arising from productivity increases from 4IR technologies.
By 2030, there is likely to be a positive net impact in all industries analyzed with more jobs created than displaced. Although a third of agro-processing jobs in Viet Nam may be displaced, for example, substantial net job creation of 34% is possible. There could also be net increases of 39% for garments in Cambodia, 14% for food and beverage manufacturing in Indonesia, and 11% for IT-business process outsourcing (BPO) in the Philippines.
"The findings of the study point towards a clear path for the future in Southeast Asia," said ADB Director General for Southeast Asia Ramesh Subramaniam. "While the region may face challenges in moving the displaced workers into new jobs due to inadequate skills, we are confident that countries will design appropriate policies and invest in workforce skills particularly to accelerate the post-pandemic recovery. We must do everything possible to ensure that no one is left behind."
Employers in all industries surveyed stressed the importance of skills in the context of disruptive technologies. Together, they could need an additional 169 million people trained by 2030 to prepare for the transition to 4IR.
The study recommends strengthening on-the-job training and skills development for the jobs of tomorrow. It calls for developing industry-led technical and vocational education and training programs with dedicated credentials for 4IR, and flexible and modular skills certification programs that recognize skills attainment outside of traditional education channels.
The study revealed mismatches between training institutions and employers on the perceived readiness of graduates for the workplace. While 96% of training institutions surveyed in Indonesia believed their graduates were well-prepared for work, only 33% of food and beverage manufacturing employers agreed. In Cambodia, almost 90% of surveyed employers reported that graduates were inadequately prepared for entry-level jobs.
The study recommends upgrading training delivery through the application of 4IR curriculum and technology in classrooms and training facilities in close collaboration between industry and training providers to strengthen workforce readiness. The survey of training institutions revealed limited use of advanced technologies such as virtual and augmented reality and online platforms for training delivery.
The study calls for new approaches to strengthen inclusion and social protection for entry-level workers, those at risk of job displacement, and those who need upskilling. According to IT-BPO employers in the Philippines, manual and administrative jobs which are typically held by women are likely to see the largest losses, while females in Cambodia's garments industry are more likely to be affected.
To ensure the welfare of workers, the study calls for a strong focus on reskilling and upskilling programs, and incentives schemes for employers to retrain workers. The Career-Up Josei-Kin program in Japan, which subsidizes employers to train individuals not on regular contracts is identified as a good example.
While the coronavirus disease pandemic is accelerating digital transformation, the study finds that companies deploying 4IR technologies are likely to recover faster from the disruptions caused by the pandemic and be more resilient in the future.
Thailand: Growth in Jobs Critical for Sustained COVID-19 Recovery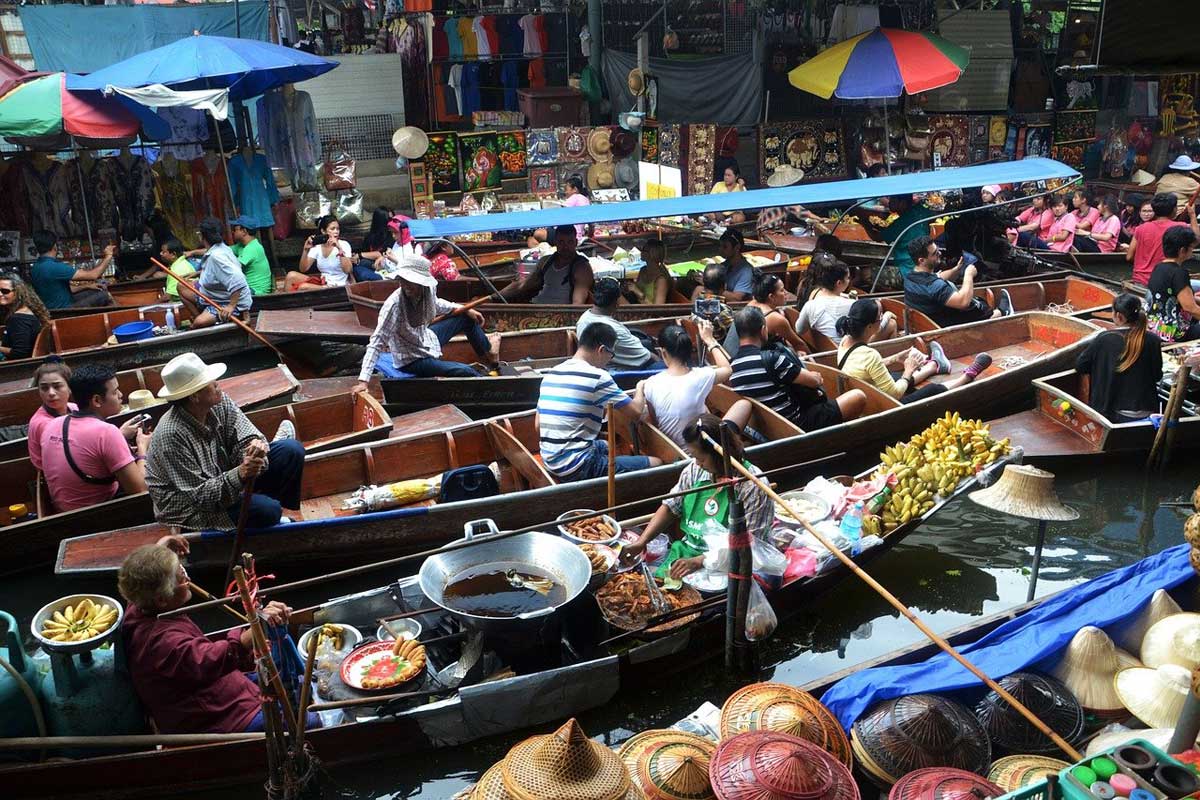 Thailand's economy was severely impacted by the COVID-19 pandemic and is estimated to have shrunk by 6.5 percent in 2020. Growth is projected to expand by 4.0 percent in 2021, according to Restoring Incomes; Recovering Jobs, the latest edition of the World Bank's Thailand Economic Monitor," launched today. The report stresses that sustained recovery in employment will be essential to helping the country bounce back in 2021 and 2022.
In 2020, weak global demand, the sharp decline in international tourist arrivals, and domestic mobility restrictions depressed goods and services exports and private consumption. Exports and private investment are estimated to have declined by 18.5 percent and 4.4 percent respectively, while household consumption declined by 1.3 percent.
The resulting declines in income have created economic hardship for many, though the Government has made good progress in implementing a substantial package of measures to support households and firms. Nevertheless, projections indicate that an additional 1.5 million people may have entered poverty in 2020 due to the economic impacts of COVID-19, based on a poverty line of US$5.50 (2011 PPP) per day.
This year, the economy is expected to recover gradually, despite the recent second outbreak of COVID-19, and growth is forecast to pick up further to 4.7 percent in 2022. However, the recovery remains vulnerable to downside risks, including from an extended resurgence of the pandemic resulting in a prolonged stagnation in tourism and domestic activity, a weaker-than-expected global recovery that could lead to continuing trade and supply chain disruptions, and high household debt levels.
The pandemic's impact has had a significant impact on Thailand's labor market, with a particularly large increase in unemployment among young people. Hours worked fell, as did monthly incomes. Hours worked have not fully recovered, and employment in several sectors including manufacturing remains smaller than a year ago. This means the labor market is in a vulnerable position to confront any future shocks including a resurgence of COVID-19.
"The COVID-19 crisis and its economic impact have highlighted a key vulnerability for Thailand: the declining number of working-aged people, which compounds the challenge of recovering the economic losses of the last year," said Birgit Hansl, World Bank Country Manager for Thailand. "Improvements in employment, productivity and labor incomes, especially among the poor, will be necessary for a sustainable recovery."
The report recommends that in the short term, the government put in place training programs to improve workers skills and provide financial support while they get back to work. Ongoing efforts are required to ensure that education and training matches the needs of employers.
In the longer term, the government can increase employment in the care sector, make childcare more accessible and decrease its cost to help increase female labor force employment. The report also recommends increasing the retirement age and putting in place performance-based compensation schemes and flexible working arrangements to extend the working lives of older people.
"The decline in the working age population will reduce labor supply and economic output over the coming decades. Good jobs will need to be created in high-productivity sectors associated with Thailand's emerging knowledge economy. Policies to boost labor productivity and labor market participation of older people and women can help promote a sustainable recovery from COVID-19, while addressing challenges associated with an aging population," according to Kiatipong Ariyapruchya, World Bank Senior Economist for Thailand.