Pandemic Threatens Human Capital Gains of the Past Decade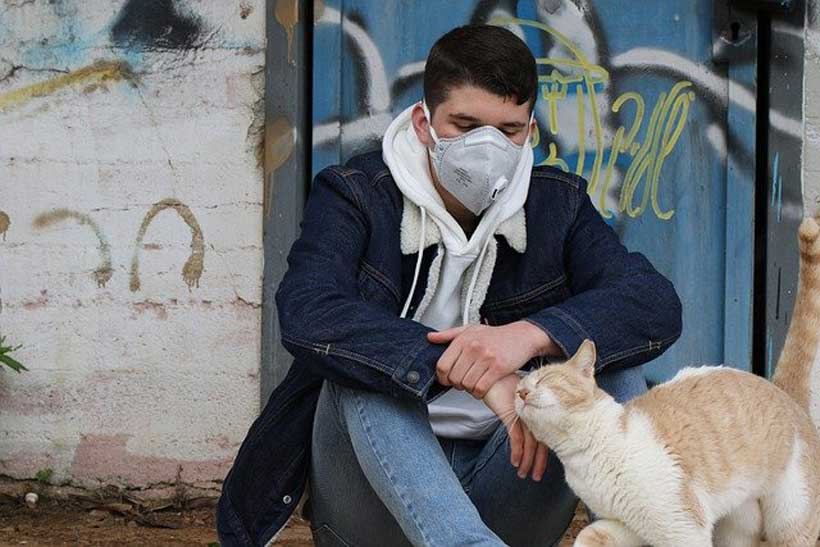 The COVID-19 pandemic threatens hard-won gains in health and education over the past decade, especially in the poorest countries, a new World Bank Group analysis finds. Investments in human capital—the knowledge, skills, and health that people accumulate over their lives—are key to unlocking a child's potential and to improving economic growth in every country.
The World Bank Group's 2020 Human Capital Index includes health and education data for 174 countries – covering 98 percent of the world's population – up to March 2020, providing a pre-pandemic baseline on the health and education of children. The analysis shows that pre-pandemic, most countries had made steady progress in building human capital of children, with the biggest strides made in low-income countries. Despite this progress, and even before the effects of the pandemic, a child born in a typical country could expect to achieve just 56 percent of their potential human capital, relative to a benchmark of complete education and full health.
Twelve Pacific Island Countries were included in this Index. Based on the report, a child born today in the Pacific Islands will on average reach 48 percent of his or her full potential, significantly lower than the global benchmark, with the lowest scoring countries being Solomon Islands and Marshall Islands at 42 percent, and Papua New Guinea at 43 percent. Stronger performing countries in the Pacific include Fiji, Kiribati, Samoa, Tonga and Palau.
"The pandemic puts at risk the decade's progress in building human capital, including the improvements in health, survival rates, school enrollment, and reduced stunting. The economic impact of the pandemic has been particularly deep for women and for the most disadvantaged families, leaving many vulnerable to food insecurity and poverty," said World Bank Group President David Malpass. "Protecting and investing in people is vital as countries work to lay the foundation for sustainable, inclusive recoveries and future growth."
Due to the pandemic's impact, most children – more than 1 billion – have been out of school and could lose out, on average, half a year of schooling, adjusted for learning, translating into considerable monetary losses. Data also shows significant disruptions to essential health services for women and children, with many children missing out on crucial vaccinations.
In the Pacific, many countries are responding to multiple crises; with response and recovery efforts continuing following April's Tropical Cyclone Harold that caused widespread destruction in Solomon Islands, Vanuatu, Fiji and Tonga. The region had also been recovering from one of the worst measles outbreaks recorded, affecting American Samoa, Fiji, Kiribati, Tonga and, most significantly, Samoa – where the outbreak claimed 83 lives, the majority of who were young children.
Furthermore, the ongoing and increased threats of natural disasters and impacts climate change, with the added burden of some of the world's highest rates of non-communicable diseases and overall low health capacity continue to threaten the lives and livelihoods of Pacific Islanders, that has been further exacerbated by the impacts of the global COVID-19 pandemic.
The 2020 Human Capital Index also presents a decade-long view of the evolution of human capital outcomes from 2010 through 2020, finding improvements across all regions, where data are available, and across all income levels. These were largely due to improvements in health, reflected in better child and adult survival rates and reduced stunting, as well as an increase in school enrollment. This progress is now at risk due to the global pandemic.
The analysis finds that human capital outcomes for girls are on average higher than for boys. However, this has not translated into comparable opportunities to use human capital in the labor market: on average, employment rates are 20 percentage points lower for women than for men, with a wider gap in many countries and regions. Moreover, the pandemic is exacerbating risks of gender-based violence, child marriage and adolescent pregnancy, all of which further reduce opportunities for learning and empowerment for women and girls.
Today, hard-won human capital gains in many countries are at risk. But countries can do more than just work to recover the lost progress. To protect and extend earlier human capital gains, countries need to expand health service coverage and quality among marginalized communities, boost learning outcomes together with school enrollments, and support vulnerable families with social protection measures adapted to the scale of the COVID-19 crisis.
The World Bank Group is working closely with Pacific countries to develop long-term solutions to protect and invest in people during and after the pandemic:
This support – to countries including Fiji, Kiribati, Marshall Islands, Papua New Guinea, Samoa, Tonga and Vanuatu, – is focused on addressing the severe economic, social and poverty impacts of COVID-19, by working to support businesses and safeguard jobs, and advance the reforms needed to shorten the time to recovery, and build conditions for broad-based and sustainable growth.
In PNG, on top of extensive support for COVID-19 emergency response efforts, as well as improvements in rural health services through the IMPACT Health Project, the Bank is also expanding its successful youth employment project into Lae, the industrial hub of PNG, to create more job opportunities for young people, as well as supporting the growth and diversification of PNG's agriculture sector.
The Bank is also supporting Pacific countries like Samoa and Tonga, through a regional Pacific Resilience Program, a series of projects to strengthen countries' resilience to natural disasters and climate change, including building disaster-resilient school buildings and classrooms to ensure children have safe and conducive learning spaces before, during and after disasters.
Ambitious, evidence-driven policy measures in health, education, and social protection can recover lost ground and pave the way for today's children to surpass the human capital achievements and quality of life of the generations that preceded them. Fully realizing the creative promise embodied in each child has never been more important.
The World Bank Group, one of the largest sources of funding and knowledge for developing countries, is taking broad, fast action to help developing countries strengthen their pandemic response. We are supporting public health interventions, working to ensure the flow of critical supplies and equipment, and helping the private sector continue to operate and sustain jobs. We will be deploying up to $160 billion in financial support over 15 months to help more than 100 countries protect the poor and vulnerable, support businesses, and bolster economic recovery. This includes $50 billion of new IDA resources through grants and highly concessional loans.
Call for Closer Policy Collaboration on Artificial Intelligence
A recent APEC Business Advisory Council (ABAC) report revealed that artificial intelligence (AI) has a role to play in mitigating both the short and long-term effects of the COVID-19 pandemic on APEC economies.
From automated health diagnostics in hospitals to smart recruitment processes in organizations, the report, titled Artificial Intelligence in APEC, finds that this technology is creating new, previously unforeseen jobs, products and services that will contribute to the post-COVID-19 economic recovery.
"As we release this report, APEC economies are facing the twin threats of a global pandemic and an economic crisis that will leave its mark on our communities for years to come," said Dato' Rohana Tan Sri Mahmood, Chair of the 2020 APEC Business Advisory Council.
"How APEC economies address the accelerated rise of the digital economy and leverage new technologies like AI is one of the most pressing issues of our time," she added.
The report also examines how AI is being adopted and applied across the region and makes key recommendations calling for closer policy collaboration between business and governments.
Of the surveyed APEC economies, the report found that most already have plans, policies or programs devoted to driving or supporting AI ecosystems. In fact, the report highlights some of the AI-related innovation already underway across the region, including finding ways to help patients suffering from locked-in syndrome to communicate with the world by a team of engineers at a university in the Philippines.
Another notable innovation will benefit the farming industry. A Japanese corporation is trying to improve the efficiency of farming by automatically aggregating and analyzing sensor data and satellite images to provide farmers with farm management recommendations. In addition, a group from New Zealand developed AI-powered crocodile-spotting drones to keep swimmers safe in Australian rivers, among others.
"AI technologies have the potential to significantly impact businesses and communities across our economies," Dato' Rohana explained. "We believe that APEC can serve as an effective forum for member economies to collaborate on ways to maximize the benefits of AI and promote inclusive growth while ensuring its use in a responsible and ethical manner," she added.
According to the report, recognizing this technology and all its capabilities is a central component of an economy's forward-looking policy for growth, productivity and job creation, highlighting that the potential of AI extends beyond economic benefits and includes tools to address complex issues such as poverty, inequality, climate change, healthcare and ways to cope with effects of the pandemic.
As AI becomes more widely accepted, adopted and used for innovation, the report suggests that APEC policymakers will need to draft new policies, revise existing ones, confront new questions, address new needs and reassess its impact.
"With the cooperation of the public and private sector, a coordinated future of AI will increase the Asia-Pacific region's competitiveness and further facilitate regional integration," the report notes.
Artificial intelligence, already well on its way to transforming the Asia-Pacific, drives social and economic growth across all key sectors. However, the pandemic, and the ensuing focus on economic recovery, brings a renewed sense of urgency to discussions around AI usage.
Global Economic Outlook 2021: Rebound will drive growth at record speed
The global economy is projected to grow in 2021 by around 5% in market exchange rates – the fastest rate recorded in the 21st century – returning the global economy in aggregate to pre- pandemic levels of output by the end of 2021 or early 2022.
The predictions published today in PwC's Global Economy Watch for 2021 – From the Great Lockdown to the Great Rebound – highlight key themes for 2021 linked to a wider reset for economies, skills and society.
Growth will return, but be uneven and be contingent on a successful and speedy deployment of vaccines and continued accommodative fiscal, monetary and financial conditions in the larger economies of the world. Another key theme will be how the push for recovery and growth could synchronize green infrastructure investment, creating a turning point in the fight against climate change.
Growth will return but be uneven
Despite projected expansion of 5% in market exchange rates this year, the predictions caution that the next three-to-six months will continue to be challenging, particularly for the Northern Hemisphere countries going through the winter months as they could be forced to further localised or full economy-wide lockdowns (as recently displayed in the UK).
Output in some advanced economies, for example, could contract in Q1 and growth overall is more likely to pick up in the second half of the year, when it is expected that large advanced economies will have vaccinated at least two thirds of their population.
Barret Kupelian, senior economist at PwC, said:"While it's good news that the global economy in aggregate is likely to be back to its pre-crisis levels of output by the end of 2021 or early 2022, a distinguishing feature of the Great Rebound is that it will be uneven across different countries, sectors and income levels. For example, the Chinese economy is already bigger than its pre-pandemic size, but other advanced economies ‒‒ particularly heavily service based economies like the UK, France and Spain or those focused on exporting capital goods, such as Germany and Japan ‒‒ are unlikely to recover to their pre-crisis levels by the end of 2021."
In economies such as the UK, France, Spain and Germany, growing but lower levels of output are projected to push up unemployment rates, with most of the jobs affected likely to be those at the bottom end of the earnings distribution, thus exacerbating income inequalities.
Barret Kupelian, senior economist at PwC, added: "Once the virus is under control, policymakers' attention will need to focus on laying the foundations for sustainable and inclusive growth with particular focus on creating jobs and pushing the green economy agenda. Business leaders need to plan now both in terms of growth and investment, including upskilling of their existing workforce as a key aspect."
A synchronised push for green infrastructure
The environment will be an important focus for 2021 and is already being positioned as an opportunity for accelerating the business and policy transition to net zero. Significant investment and policy shifts related to the Paris Climate Agreement are expected in 2021 in the major trading blocks including the US, China and the EU.
Green bonds, which are used to directly finance environmental projects, currently make up less than 5% of the global fixed income market. In 2021, total green bond issuance will increase by over 40% to top half a trillion US dollars for the first time. In addition, investor appetite for Environmental, Social and Governance (ESG) funds will continue to increase and could account for up to 57% of total European mutual funds by 2025.
Globally, the analysis points to electricity production from renewables continuing to gather momentum, with solar photovoltaic (PV) capacity likely to grow at rapid rates on the back of growing capacity in the EU, India and China. If current trends continue, solar PV capacity is on course to surpass natural gas in 2023 and coal in 2024 in the global electricity sector.
Global Economy to Expand by 4% in 2021
The global economy is expected to expand 4% in 2021, assuming an initial COVID-19 vaccine rollout becomes widespread throughout the year. A recovery, however, will likely be subdued, unless policy makers move decisively to tame the pandemic and implement investment-enhancing reforms, the World Bank says in its January 2021 Global Economic Prospects.
Although the global economy is growing again after a 4.3% contraction in 2020, the pandemic has caused a heavy toll of deaths and illness, plunged millions into poverty, and may depress economic activity and incomes for a prolonged period. Top near-term policy priorities are controlling the spread of COVID-19 and ensuring rapid and widespread vaccine deployment. To support economic recovery, authorities also need to facilitate a re-investment cycle aimed at sustainable growth that is less dependent on government debt.
"While the global economy appears to have entered a subdued recovery, policymakers face formidable challenges—in public health, debt management, budget policies, central banking and structural reforms—as they try to ensure that this still fragile global recovery gains traction and sets a foundation for robust growth," said World Bank Group President David Malpass. "To overcome the impacts of the pandemic and counter the investment headwind, there needs to be a major push to improve business environments, increase labor and product market flexibility, and strengthen transparency and governance."
The collapse in global economic activity in 2020 is estimated to have been slightly less severe than previously projected, mainly due to shallower contractions in advanced economies and a more robust recovery in China. In contrast, disruptions to activity in the majority of other emerging market and developing economies were more acute than expected.
"Financial fragilities in many of these countries, as the growth shock impacts vulnerable household and business balance sheets, will also need to be addressed," Vice President and World Bank Group Chief Economist Carmen Reinhart said.
The near-term outlook remains highly uncertain, and different growth outcomes are still possible, as a section of the report details. A downside scenario in which infections continue to rise and the rollout of a vaccine is delayed could limit the global expansion to 1.6% in 2021. Meanwhile, in an upside scenario with successful pandemic control and a faster vaccination process, global growth could accelerate to nearly 5 percent.
In advanced economies, a nascent rebound stalled in the third quarter following a resurgence of infections, pointing to a slow and challenging recovery. U.S. GDP is forecast to expand 3.5% in 2021, after an estimated 3.6% contraction in 2020. In the euro area, output is anticipated to grow 3.6% this year, following a 7.4% decline in 2020. Activity in Japan, which shrank by 5.3% in the year just ended, is forecast to grow by 2.5% in 2021.
Aggregate GDP in emerging market and developing economies, including China, is expected to grow 5% in 2021, after a contraction of 2.6% in 2020. China's economy is expected to expand by 7.9% this year following 2% growth last year. Excluding China, emerging market and developing economies are forecast to expand 3.4% in 2021 after a contraction of 5% in 2020. Among low-income economies, activity is projected to increase 3.3% in 2021, after a contraction of 0.9% in 2020.
Analytical sections of the latest Global Economic Prospects report examine how the pandemic has amplified risks around debt accumulation; how it could hold back growth over the long term absent concerted reform efforts; and what risks are associated with the use of asset purchase programs as a monetary policy tool in emerging market and developing economies.
"The pandemic has greatly exacerbated debt risks in emerging market and developing economies; weak growth prospects will likely further increase debt burdens and erode borrowers' ability to service debt," World Bank Acting Vice President for Equitable Growth and Financial Institutions Ayhan Kose said. "The global community needs to act rapidly and forcefully to make sure the recent debt accumulation does not end with a string of debt crises. The developing world cannot afford another lost decade."
As severe crises did in the past, the pandemic is expected to leave long lasting adverse effects on global activity. It is likely to worsen the slowdown in global growth projected over the next decade due to underinvestment, underemployment, and labor force declines in many advanced economies. If history is any guide, the global economy is heading for a decade of growth disappointments unless policy makers put in place comprehensive reforms to improve the fundamental drivers of equitable and sustainable economic growth.
Policymakers need to continue to sustain the recovery, gradually shifting from income support to growth-enhancing policies. In the longer run, in emerging market and developing economies, policies to improve health and education services, digital infrastructure, climate resilience, and business and governance practices will help mitigate the economic damage caused by the pandemic, reduce poverty and advance shared prosperity. In the context of weak fiscal positions and elevated debt, institutional reforms to spur organic growth are particularly important. In the past, the growth dividends from reform efforts were recognized by investors in upgrades to their long-term growth expectations and increased investment flows.
Central banks in some emerging market and developing economies have employed asset purchase programs in response to pandemic-induced financial market pressures, in many cases for the first time. When targeted to market failures, these programs appear to have helped stabilize financial markets during the initial stages of the crisis. However, in economies where asset purchases continue to expand and are perceived to finance fiscal deficits, these programs may erode central bank operational independence, risk currency weakness that de-anchors inflation expectations, and increase worries about debt sustainability.